Pictures of Great Danes are some of the most beautiful things captured!
Do you love Great Danes? If so, you're going to love this post! We've collected a bunch of beautiful photos of Great Danes for your viewing pleasure. These dogs are absolutely stunning, and we hope you enjoy looking at these pictures of Great Danes as much as we enjoyed putting them together.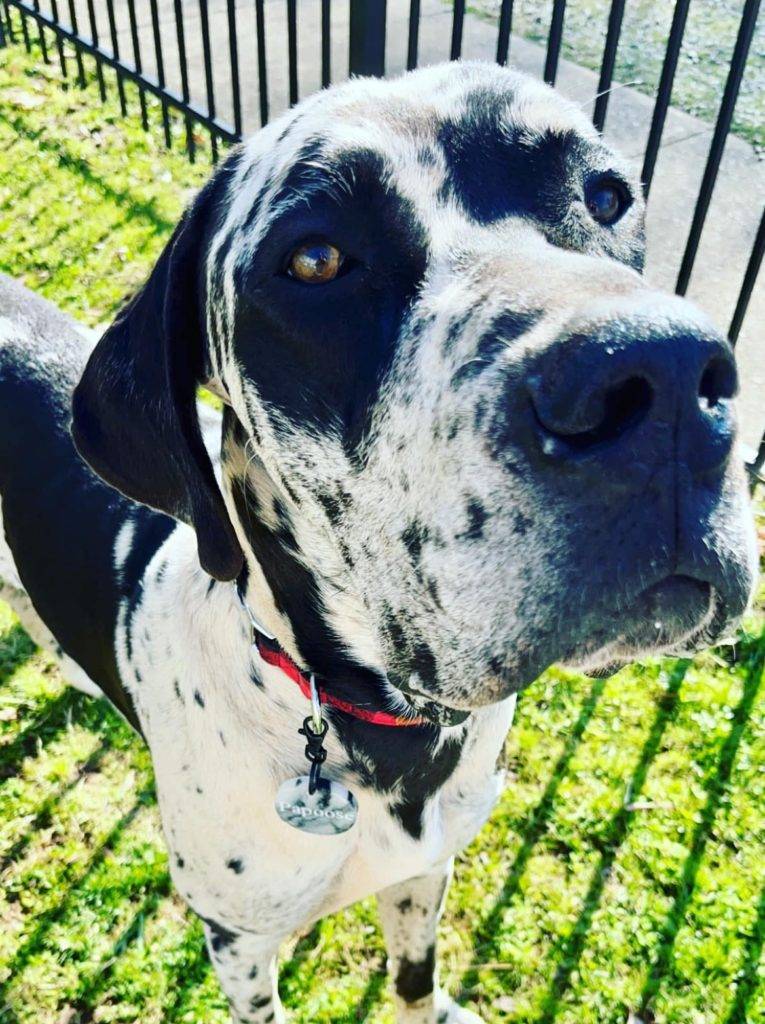 The Great Dane is one of the most beautiful of all pups. If you have a Great Dane dog you will know that they are a stunning view. Millions of people have captured their beauty on image and video while they explore off leash outdoors, play outside on a sunny day or just lounge around the house. Here we have a collection of some of the most beautiful photos of Great Dane dogs that we could find.
GREAT DANE IMAGES WHILE THEY EXPLORE
Here is a collection of portrait images of a Great Dane dog out doing what they do best: being in nature!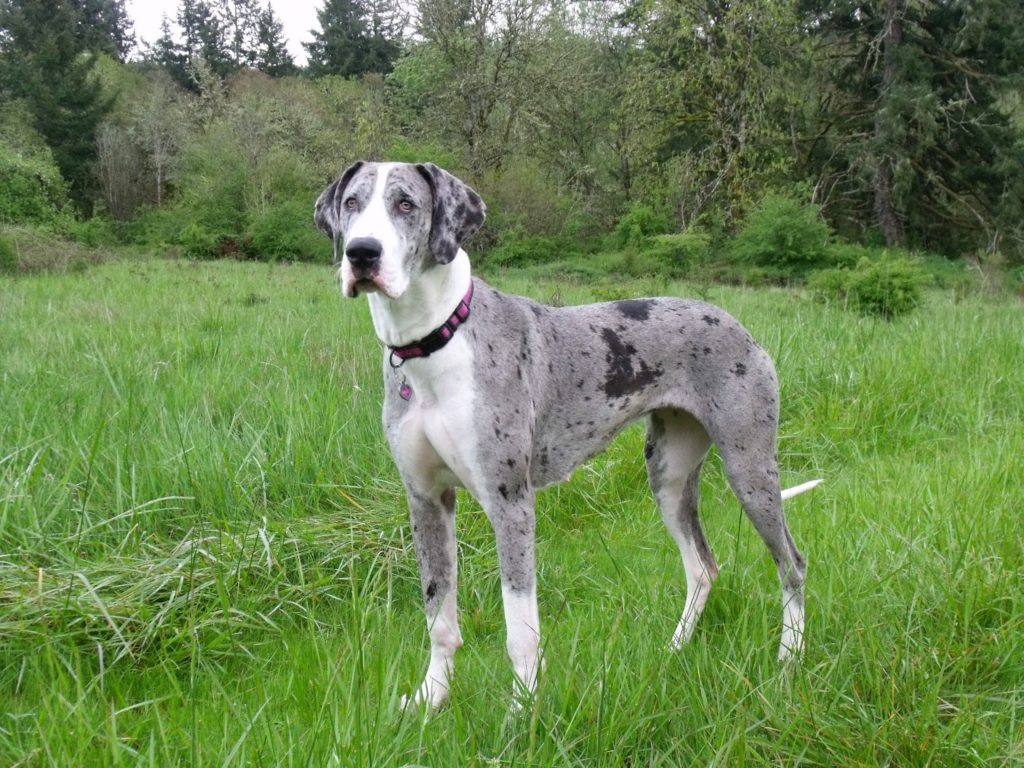 GREAT DANES STANDING
Great Danes are some of the most regal dogs, especially when they are standing in an image. Great Danes are one of the tallest dog breeds, standing nearly three feet tall at the shoulder. That's taller than most human toddlers!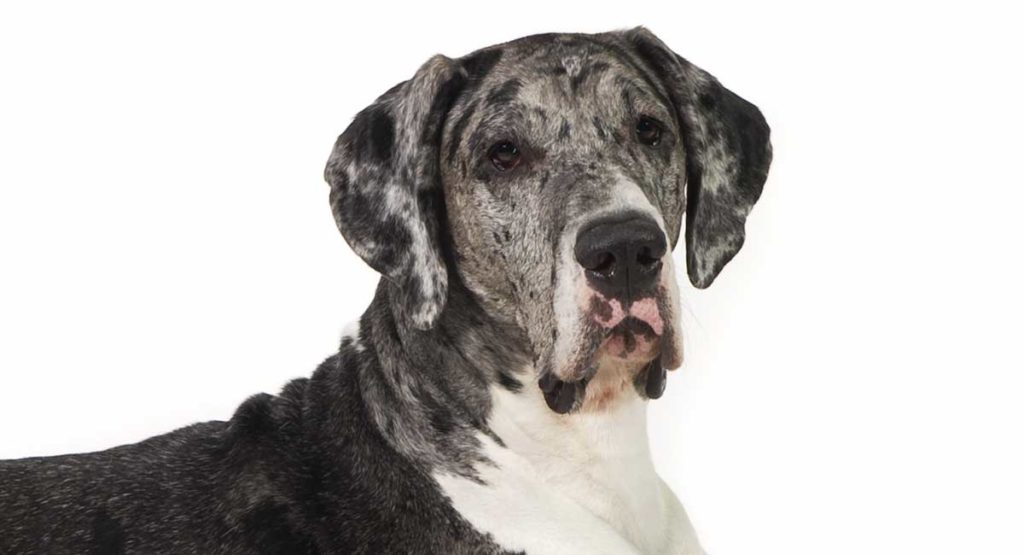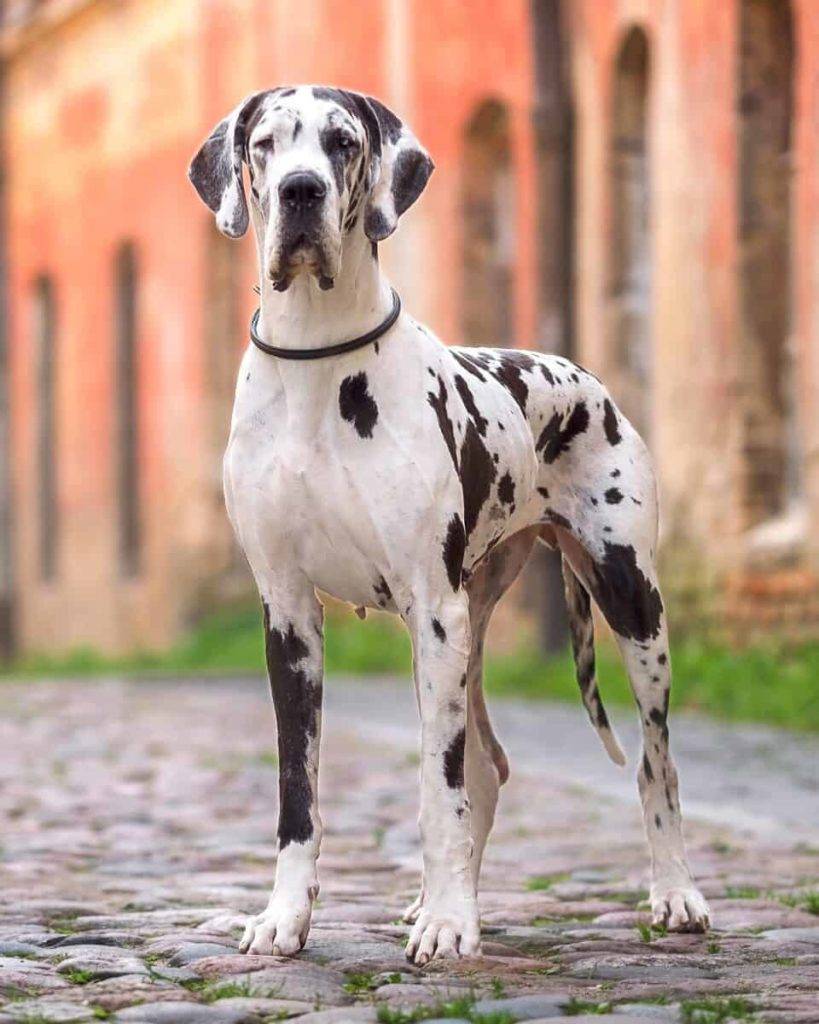 BLACK AND WHITE GREAT DANE
Black and white Great Danes are a popular dog choice.
They look great for the camera and the image and view is one you can't beat!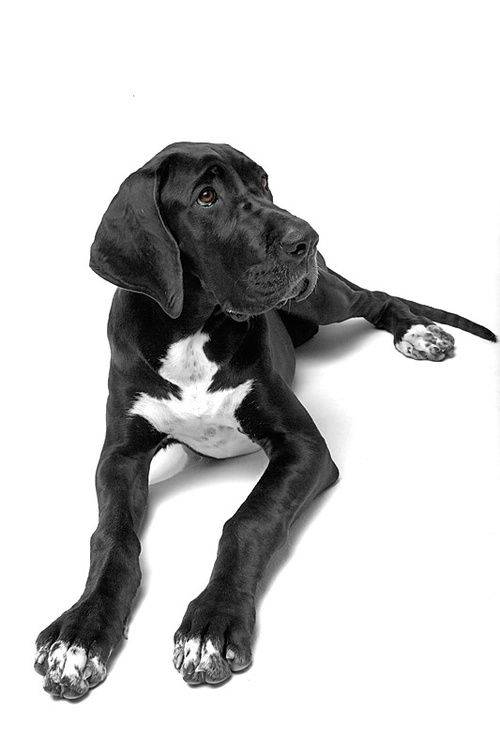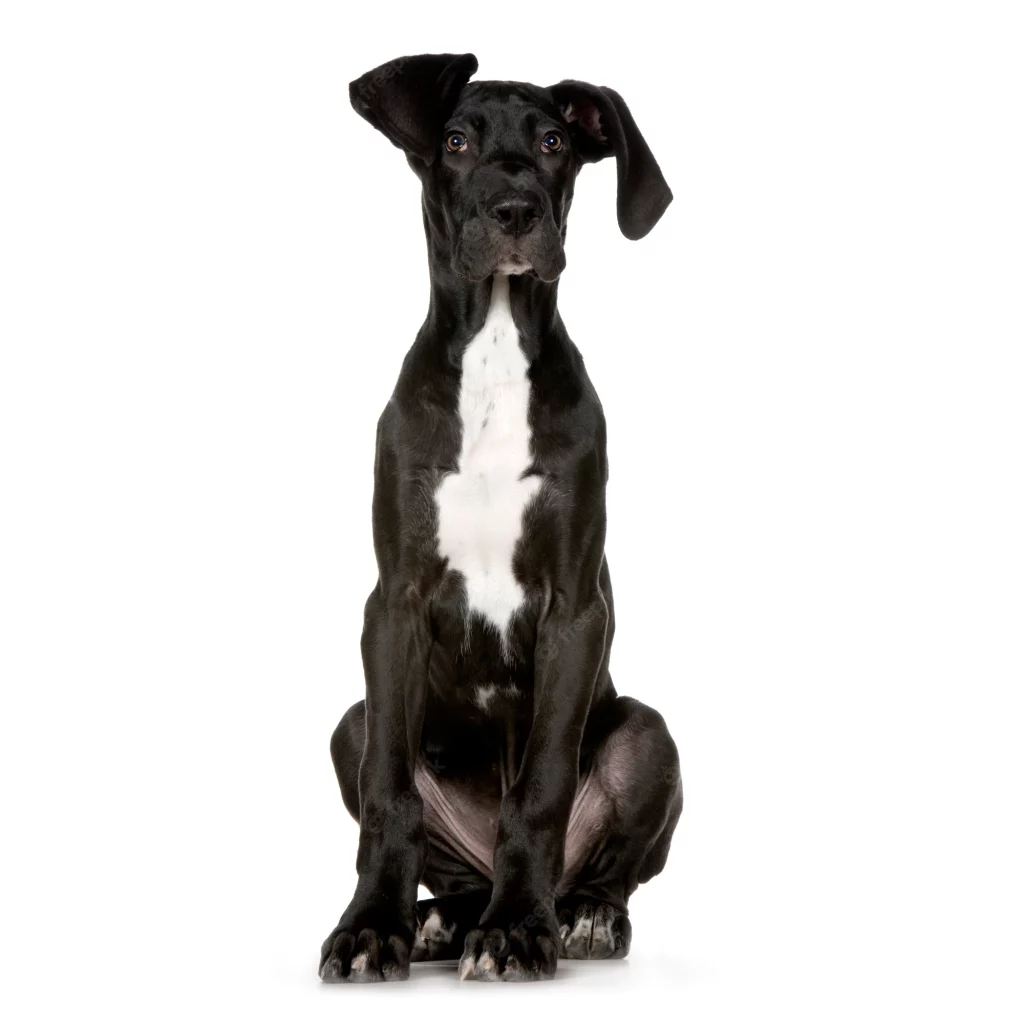 WHITE GREAT DANE STARING
If you find a white Great Dane as striking as us, you may find these images of a White Great Dane staring and standing as beautiful as we do!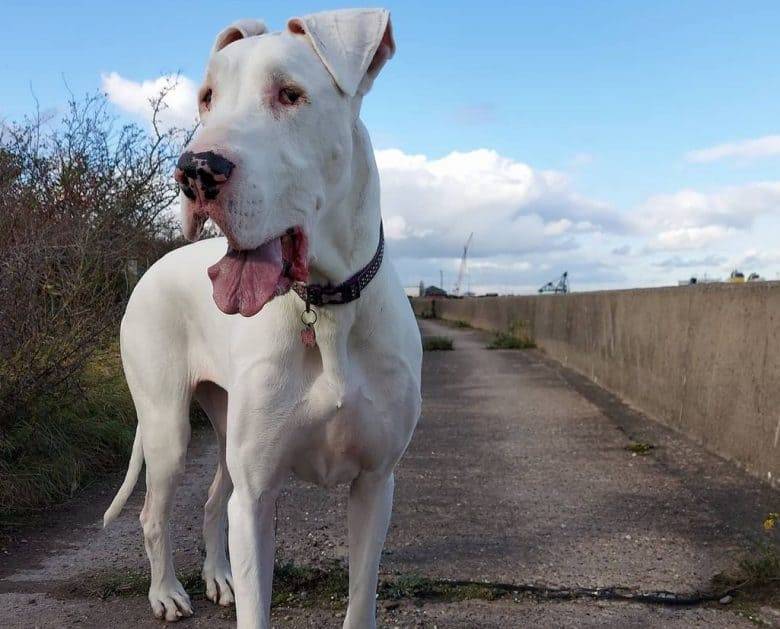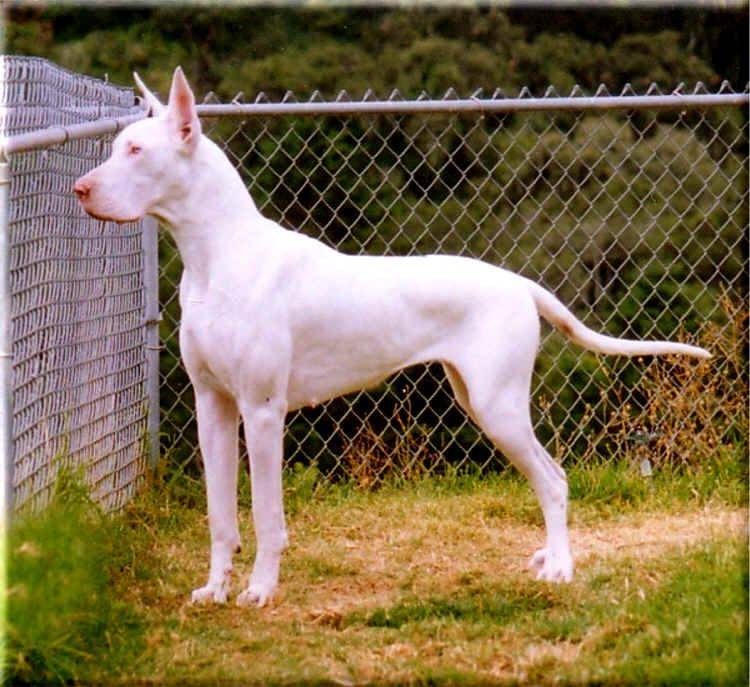 PUREBRED GREAT DANE DOG
Purebred Great Danes might be the dog for your family. Make sure to research the different types of Great Danes before you make your final decision on what dog is right for you and your family.
Some breeders have mixed different Dane breeds to create a new look or have a dog with different colors. It is important to beware of backyard breeders.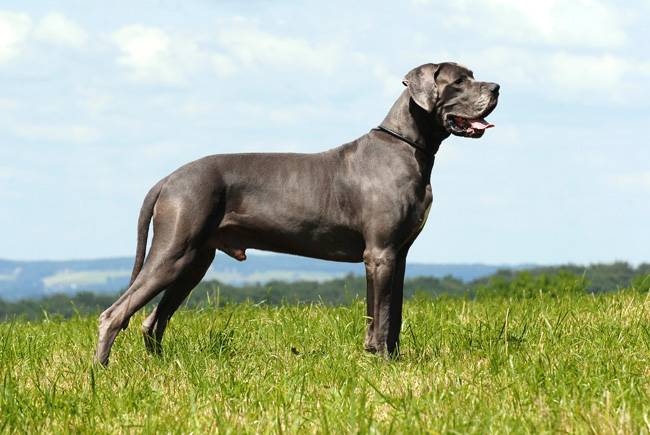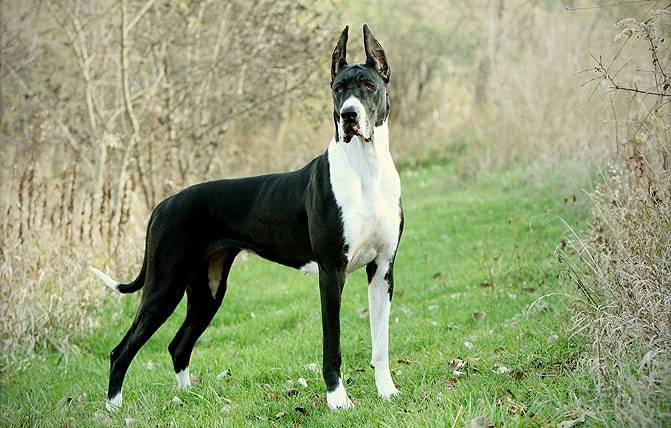 GREAT DANE PUPPY PICTURES
Puppies are adorable! Who doesn't love an image of Great Dane puppies! If you don't find this image absolutely adorable, we don't know what you will!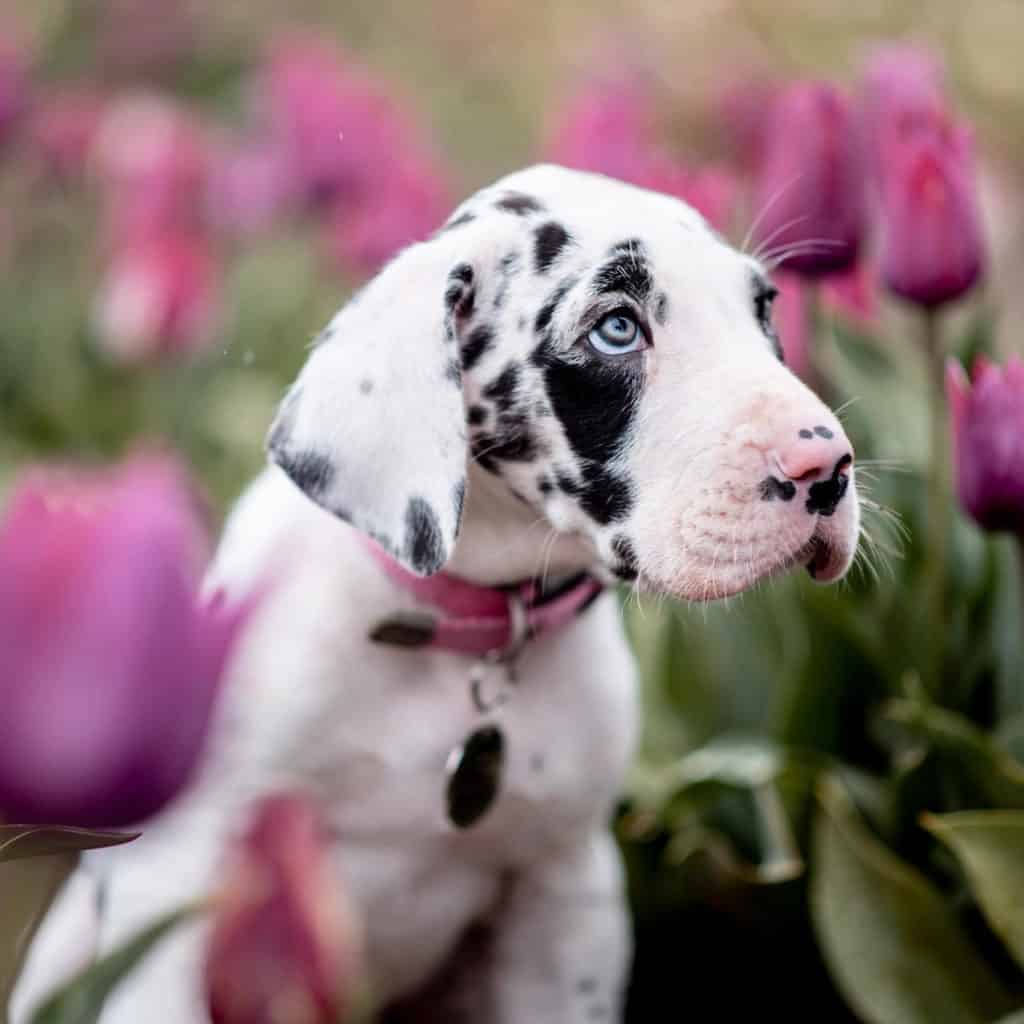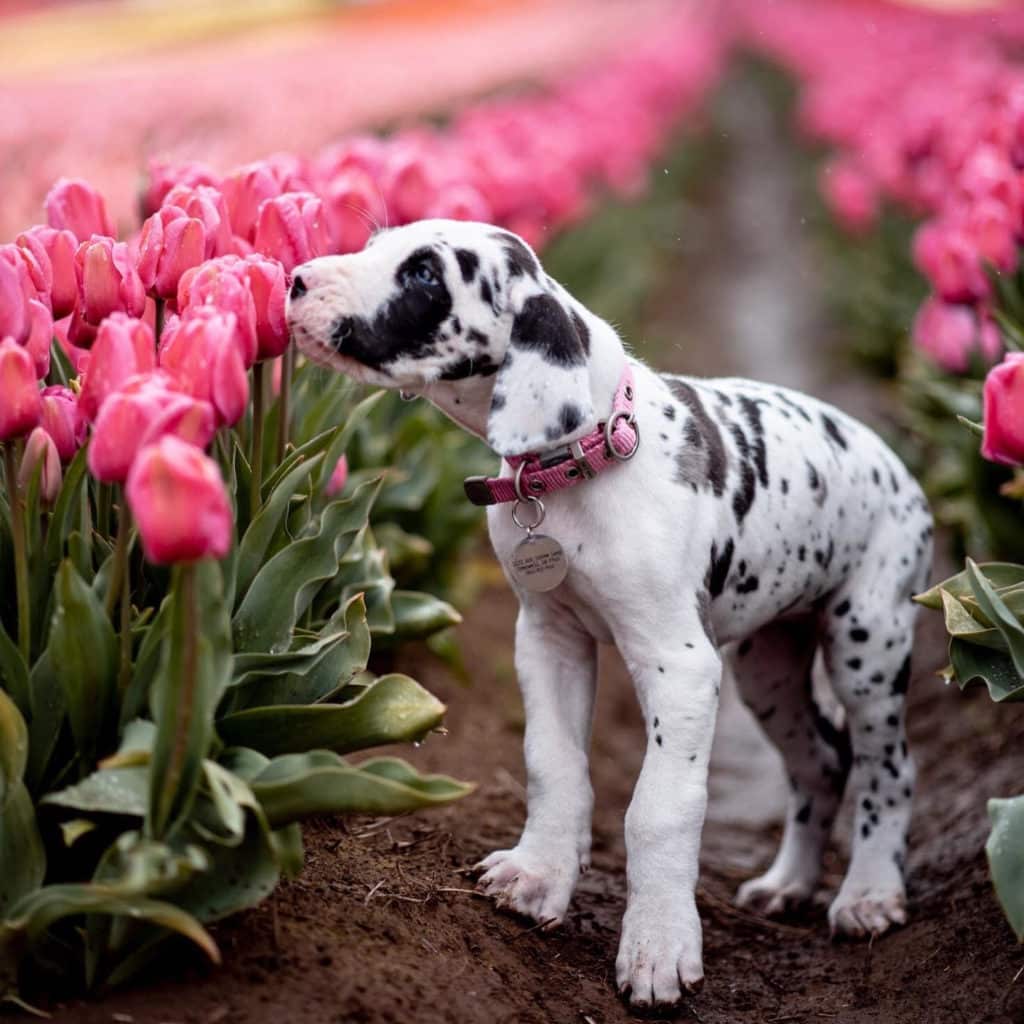 GREAT DANES JUST BEING DOGS
A Great Dane is a dog that loves to learn, stay close to their owners and is great with kids. They are fun, goofy and will make you laugh. If you have ever had one of these gentle giants, you know they are some of the most fun and best dogs around.
Here are some images of Great Danes just being dogs and enjoying life!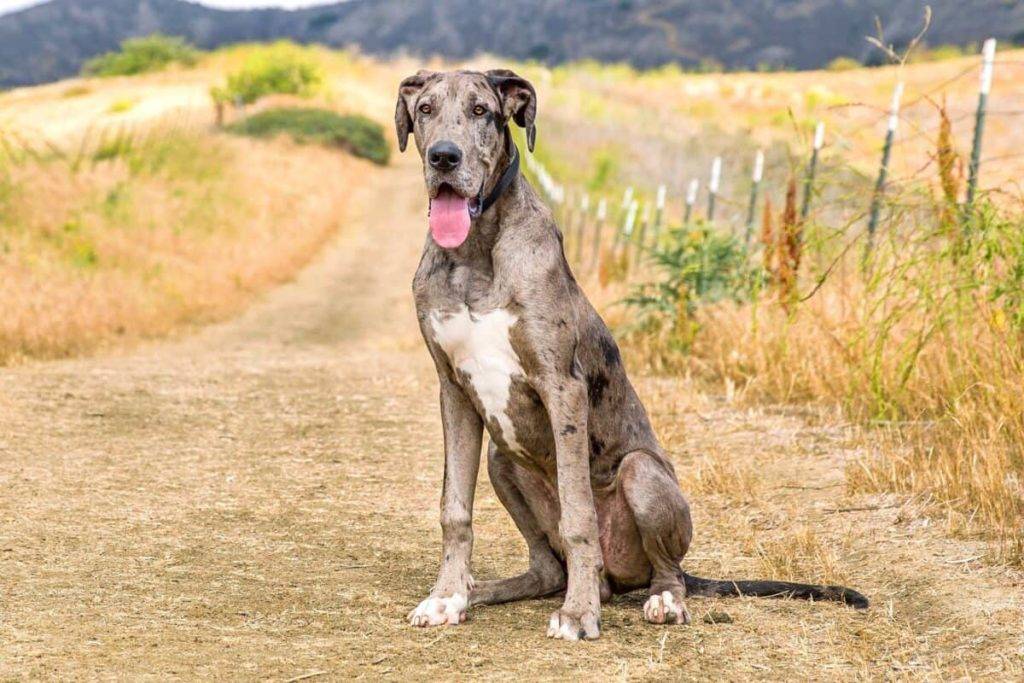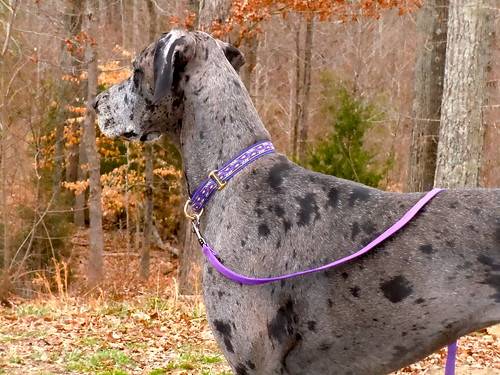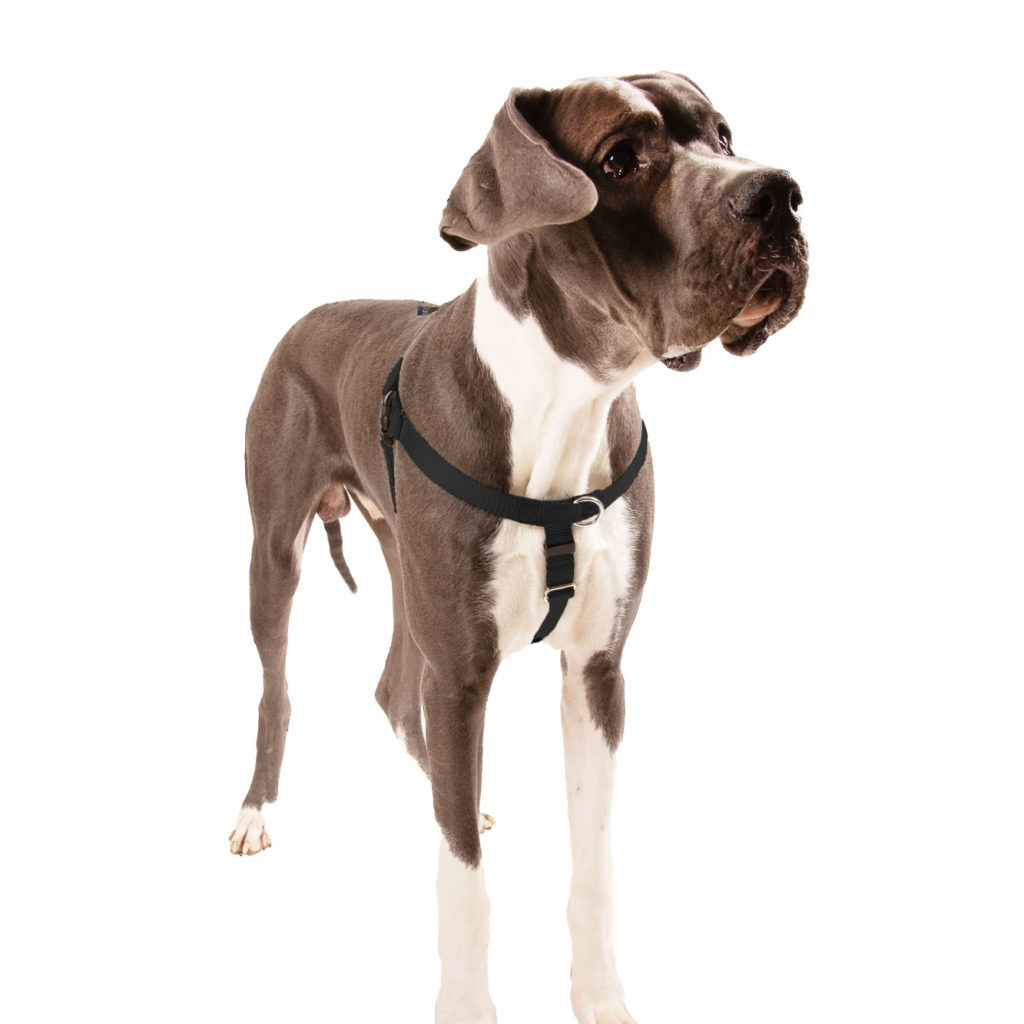 FAMILY DOG GREAT DANE
A Great Dane can become a part of the family easily as they are known to be gentle, loving and affectionate dogs. If you are looking for a family dog, the Great Dane may be the right pup for your family.
Here is an image of the best dog around enjoying their family.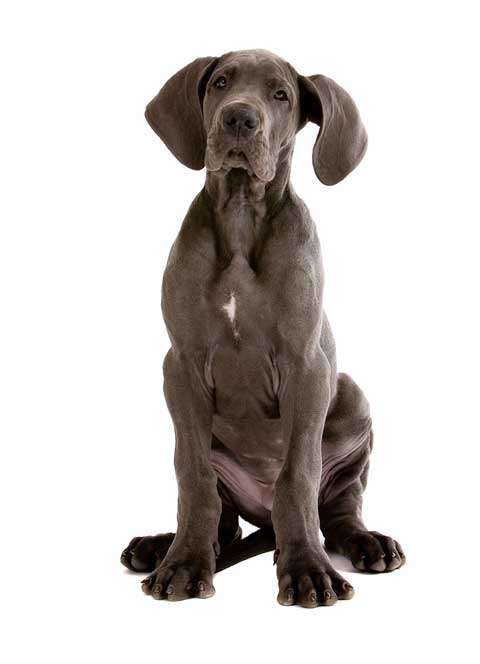 BLACK GREAT DANE
The black Great Dane is a beautiful dog! A black Great Dane is a popular pet choice for many families.
These dogs are not only beautiful, but they're also gentle giants that make great family pets. If you're looking for a new dog, and you want something that's both beautiful and gentle, then you should definitely consider getting a black Great Dane.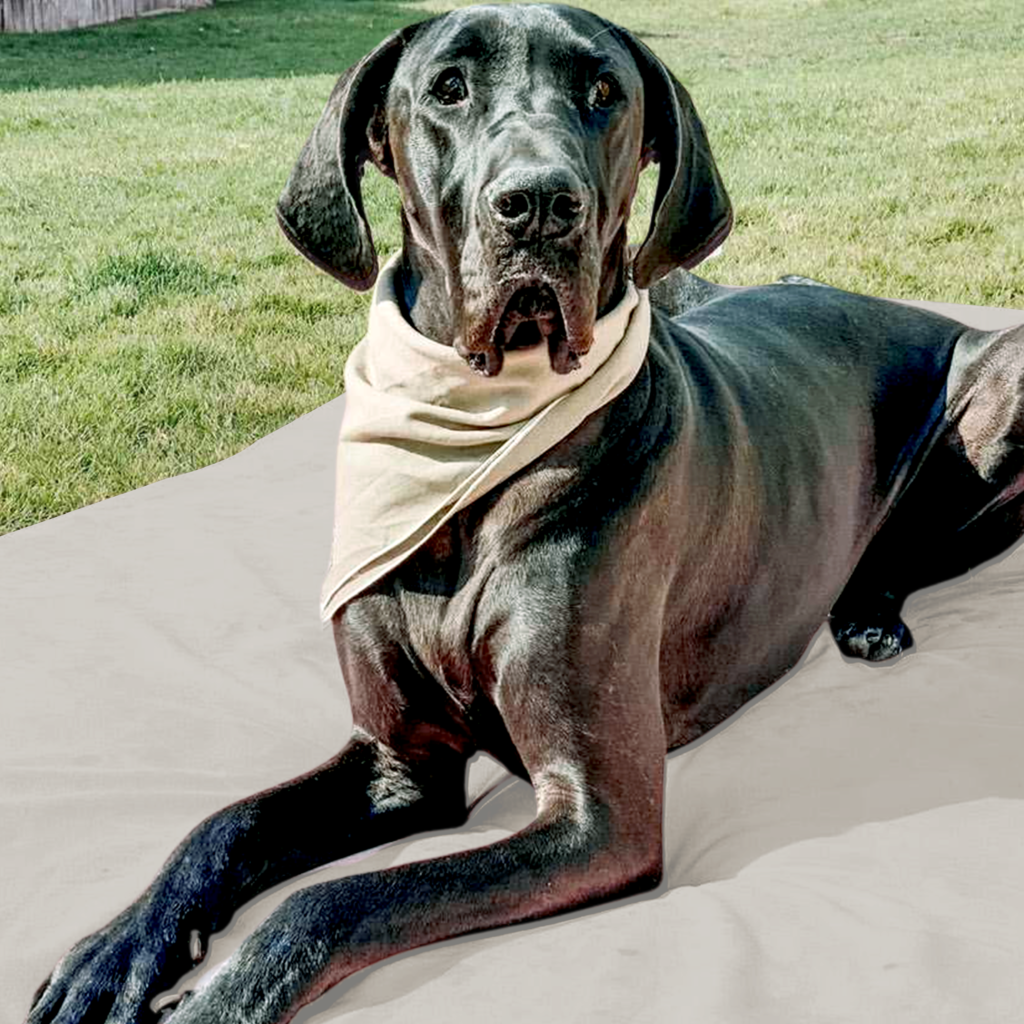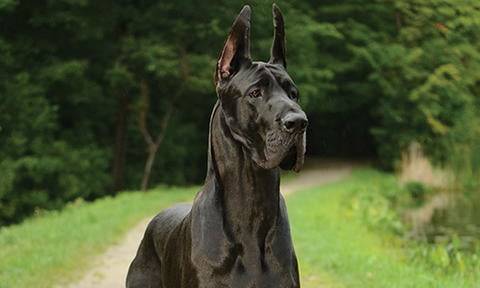 GREAT DANE STOCK PHOTOS
If you aren't great with your camera but are interested in images of your dog or your Great Dane, you can always search for great stock photos and images that are royalty free on websites such as Unsplash or Pexels. You will love the abundance of pictures of Great Danes! There are more stock photos to search for on these websites. Just choose to sort by 'dog' or 'Great Dane' and you will be surprised by the amazing videos or content that you can see! Make sure to check it out for more great stock photos and content.
LEARN MORE ABOUT GREAT DANES
If you're interested in learning more about Great Danes, we have all sorts of information and content right here on our website.
Learn about puppies:
Puppies can be a challenge to raise , but they're so worth it!
Learn about Great Dane care:
From grooming to training, there's a lot to know about taking care of your Great Dane.
Learn about the history of the Great Dane:
The Great Dane is a relatively new breed, but they have a long and interesting history.
Learn about nutrition:
What you feed your Great Dane is important for their health and well-being. A Great Dane requires a unique diet that is different from other dogs.
Learn about health risks:
All dogs have some health risks, and Great Danes are no exception. These are just a few of the things you can learn about in regards to health.
Learn about activities you can do with your pup:
From hiking to swimming, there are plenty of activities you can do with your Great Dane.
Learn about the different colors:
Great Dane pups come in many different colors, from black to blue to brindle and more.
Learn about breeders:
If you're interested in getting a Great Dane pup, it's important to do your research and find a reputable breeder.
Do you have a Great Dane? Send us a photo and we may feature it in our next blog post! Until then, enjoy!
We hope you enjoyed this collection of Great Dane pictures! If you have any questions, feel free to contact us and we'll be happy to help. Thanks for reading!