Raising a puppy can be a fun, joyous, and sometimes frustrating adventure. It's important to avoid making common training mistakes when training Great Dane puppies.

If you're not careful, you may end up with a giant disobedient dog that barks, pulls, and jumps on people! Don't let their cute, snuggly little puppy bodies fool you; an untrained Great Dane is a dangerous animal and if you are reading this post, you probably need to start working on training yesterday.

In this blog post, we will discuss five common mistakes made when training Great Dane puppies (and how to avoid them). If you want to have a well-behaved dog, this is the place to be!
Mistakes Made When Training Great Dane Puppies 101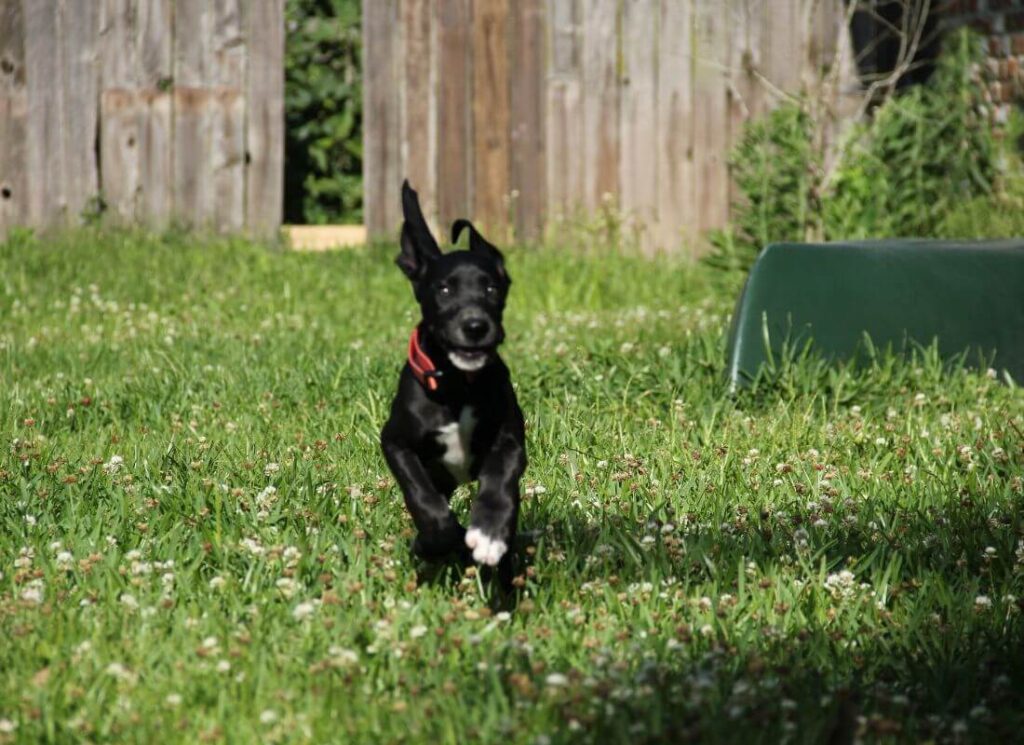 #1 – Waiting too Long Before Training
One common mistake made when training Great Dane puppies is not starting early enough.
It's important to begin training your puppy as soon as possible so that they can learn good habits from the start. If you wait too long to start training, your puppy may develop bad habits that will be difficult to break.
Training starts on day one. Fill your pocket with treats and remember that your puppy doesn't know anything!
Don't wait for training classes to start. Don't wait until your puppy has had all of its shots. Don't wait until bad habits have already set in!
Good training means using a lot of positive reinforcement to teach your puppy what behaviors are the most rewarding. By keeping your puppy close you can start teaching the basics such as:
Go potty
Sit
Down
Leave it
Wait (at doors)
These are all simple and easy to teach and will help minimize the bad behaviors from popping up later!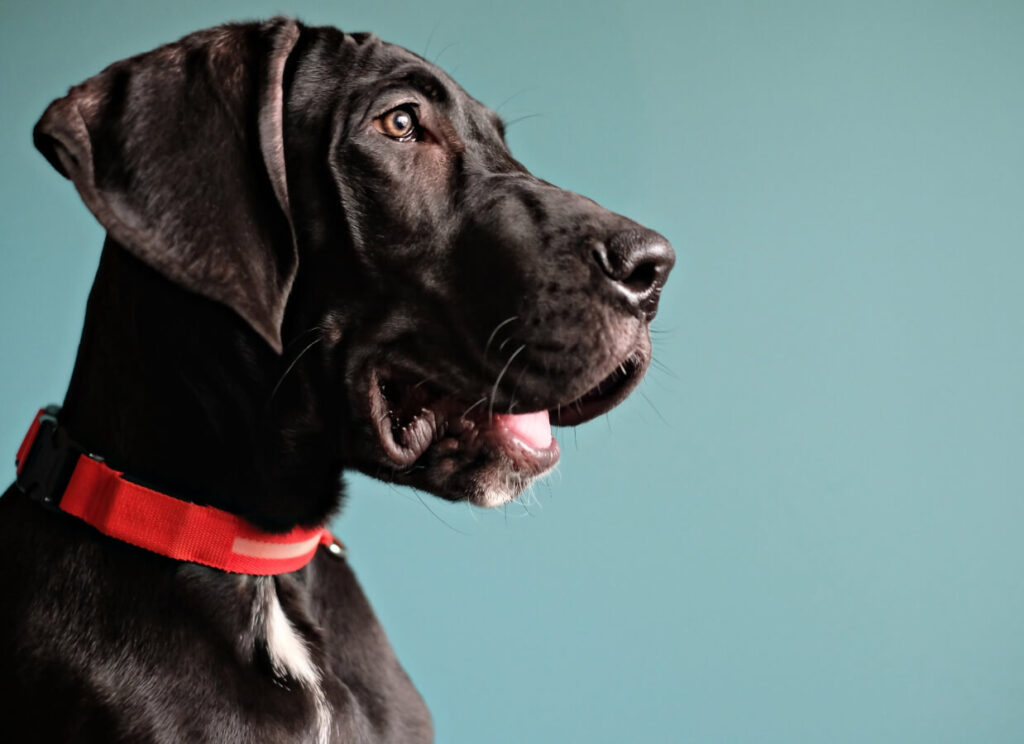 #2 – Not Being Consistent with Dog Training
Another common mistake is not being consistent with training.
If you only train your puppy once in a while, they won't learn as quickly or as effectively. It's important to be consistent with training so that your puppy knows what is expected of them. Training doesn't stop once your puppy has been through puppy classes!
Great Dane puppies benefit the most from 2-3 minute sessions, several times per day. It is also helpful to use a crate, gate, or leash to manage behavior (and keep your puppy from practicing the wrong thing!).
By establishing some boundaries and rules in your home (example, NO running through doors!) you can maintain predictability and consistency for your dog that will pay off in the long run.
Here are some of our favorite Great Dane puppy training treats (click to view):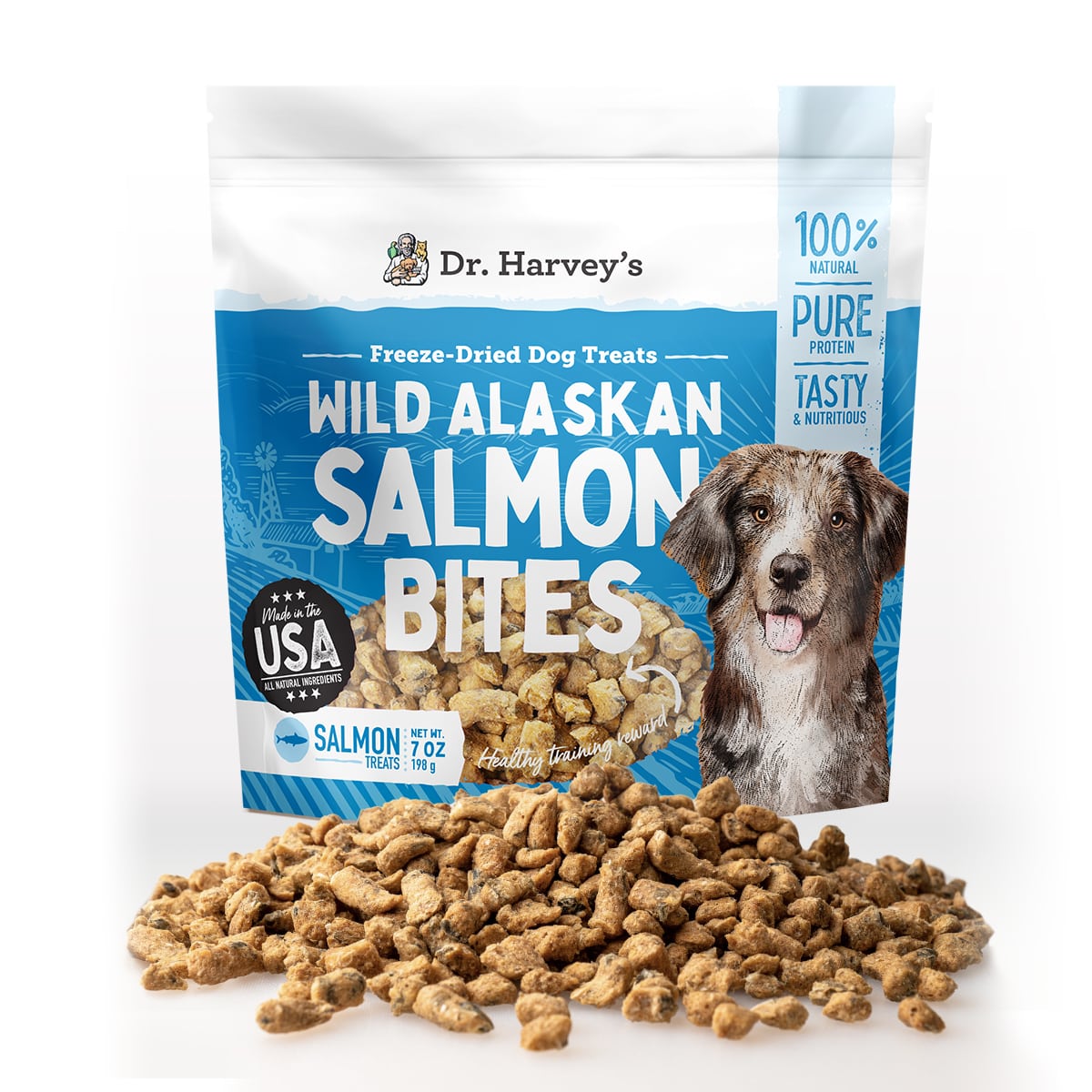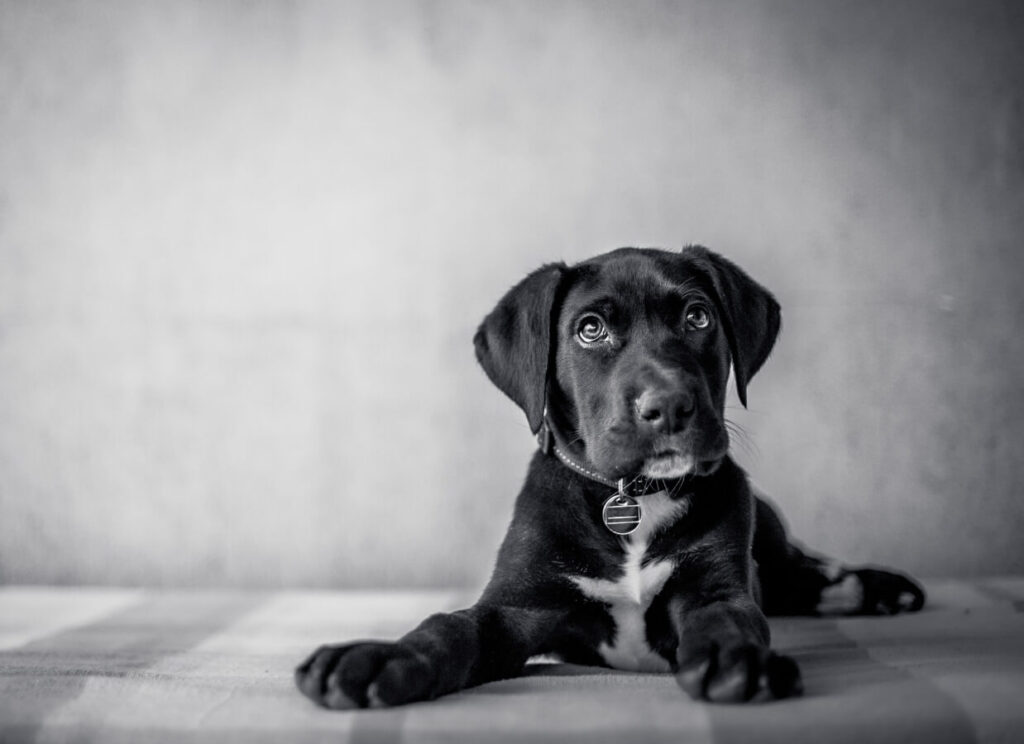 #3 – Relying on Force & Punishment in Training
Another common mistake is using too much force and punishment when training.

This can be counterproductive and may cause your puppy to become scared or aggressive. It's important to use positive reinforcement when training your puppy, such as praise and treats.
It is unfair to punish, scold, or correct a dog that doesn't know what they should be doing instead.
We believe in balanced training (saying YES often and saying NO when appropriate) but we do not recommend using punitive, harsh, forceful, or aggressive training methods.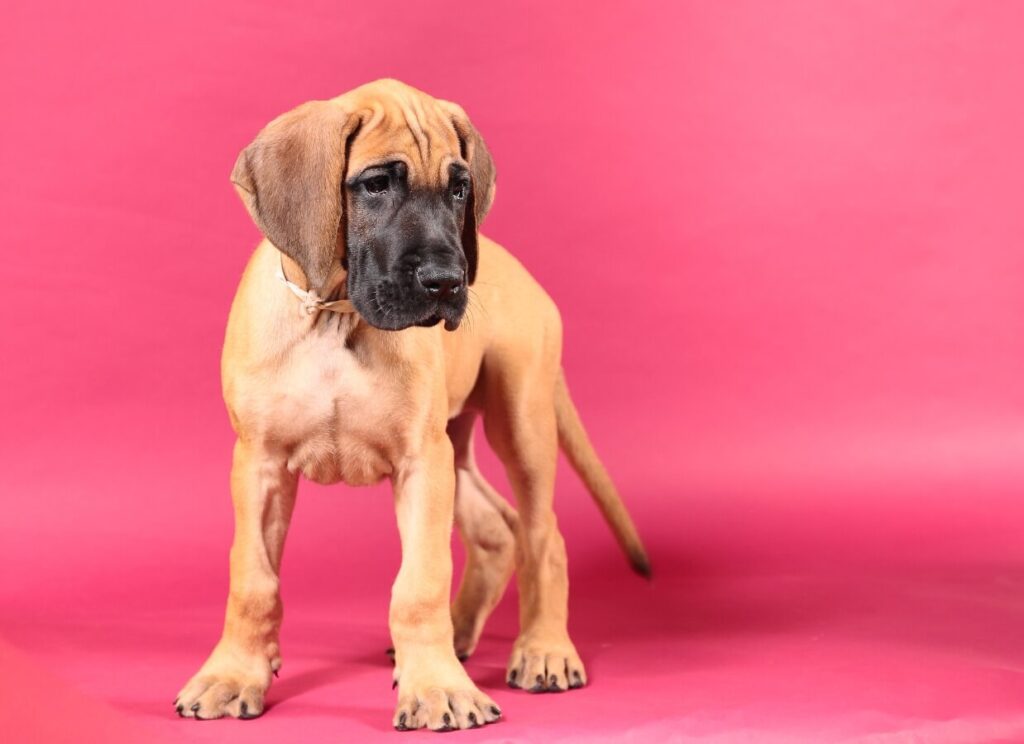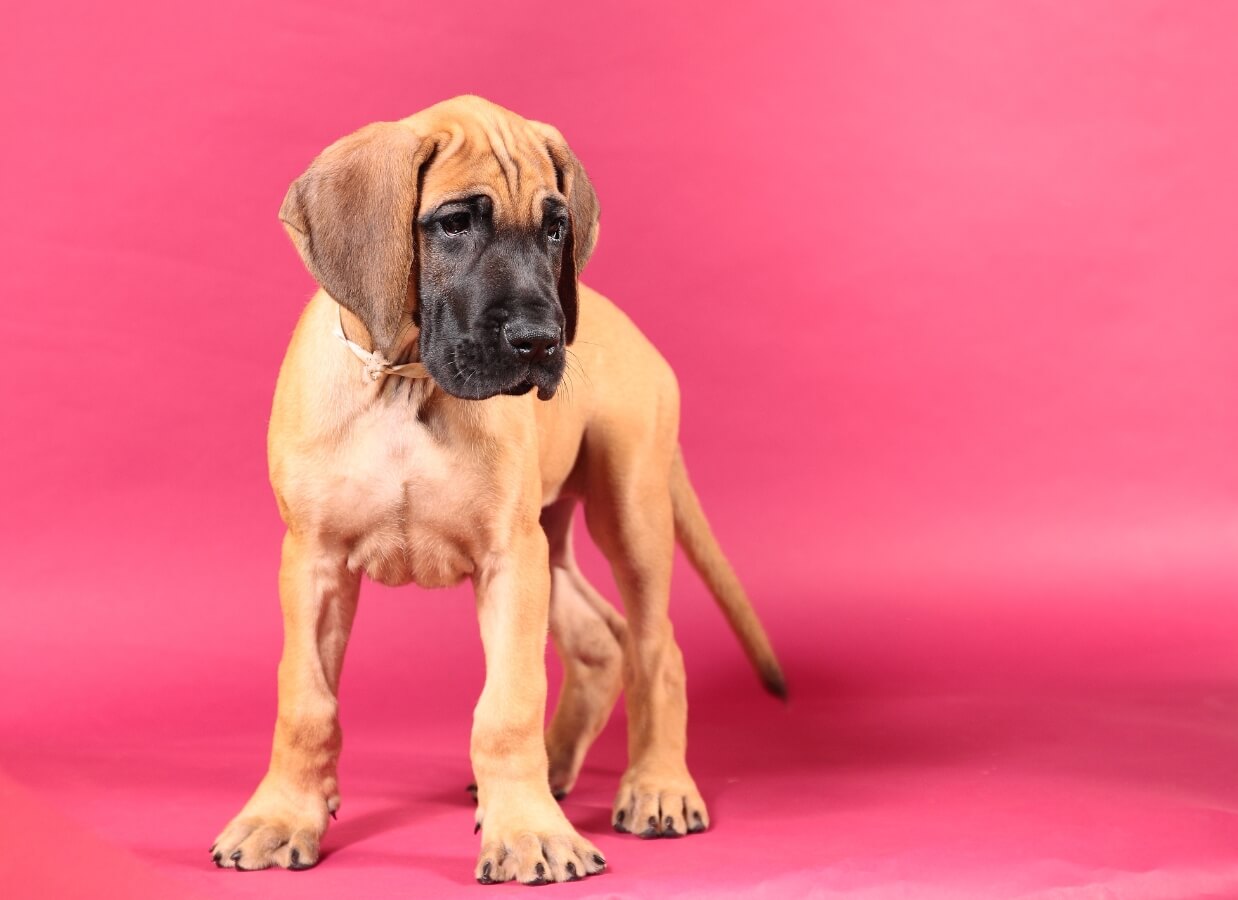 #4 – Not Socializing Your Great Dane Puppy
A fourth common mistake is not socializing your puppy enough.
Socialization is important for Great Danes so that they can learn how to interact with other dogs and people. If you don't socialize your puppy, they may become shy or anxious around others.
Socialization means so much more than meeting people and dogs! It means taking your puppy to new places, exposing them to different sounds, sights, and tactile experiences while also teaching them how to behave in various situations.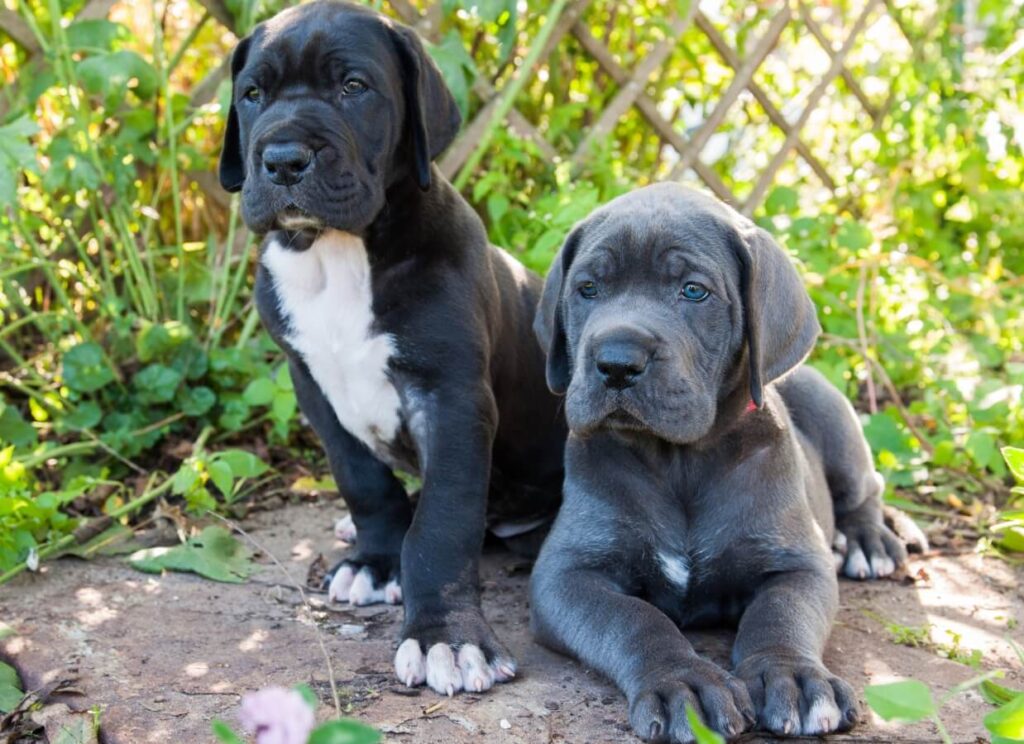 #5 – Avoiding Professional Help
Finally, a fifth common mistake is not seeking professional help when needed. Many people think that because they've had dogs their whole lives that they don't need to take classes or get professional help.
If you're having trouble training your puppy, don't be afraid to seek out the help of a professional trainer. They can give you valuable advice and guidance on how to train your puppy effectively. For puppies that are doing well, a professional trainer can provide guidance so that together you can achieve even better obedience and training than you thought possible!
Many times, a 'stubborn' puppy is actually just confused!
We recommend finding a highly experienced positive trainer that uses balanced training methods (positive reinforcement + appropriate and fair corrections).
Have Fun Training Your Great Dane!
Avoiding these five common mistakes will help you to raise a well-behaved and obedient Great Dane puppy.

With patience and consistency, you can train your puppy to be a well-mannered, polite, calm dog that you can be proud of.
READ MORE:
Is My Great Dane Puppy Knuckling?