Both adult Great Danes and Great Dane Puppies require unique and proper Great Dane nutrition in order to be the best gentle giants that they can be. Giant Breeds can have body weight up to 200 pounds, and their metabolisms are different than smaller breeds.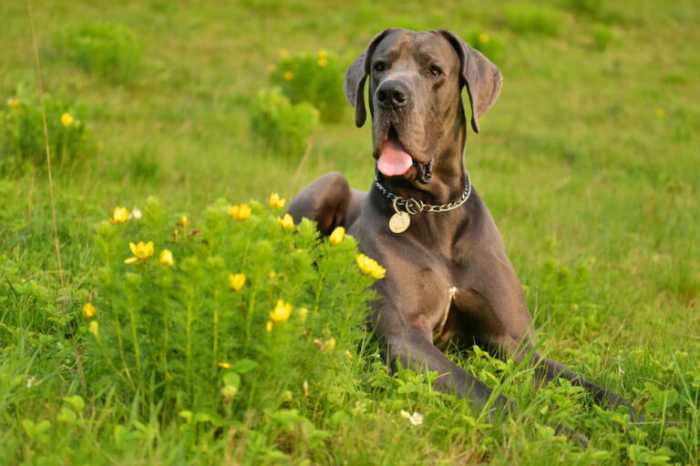 Here are eight must-knows that health minded dog owners of giant breeds should keep in mind:
Food Matters. Feeding Great Danes proper nutrition plays a role in healthy digestion, joint health, hip dysplasia / arthritis, healthy growth, and the overall condition of large breeds. (Health Risks in Great Danes)
Puppy Food is NOT Evil. Giant breed puppies should eat Great Dane puppy food. (Read more)
Elevated Food Bowls are NOT Always a Plus. The argument remains amongst dog owners for whether to use an elevated dog feeder for their large breeds. Let's discuss the pros and cons.
Dog Food is Related to Bloat. Eating healthy and promoting canine nutrition can be the difference between life and death.
There are pros and cons to both kibble and raw feeding. Knowledgeable Dane owners will get informed about the dog food requirements for their giant dogs with both raw food and kibble, and make a decision from there. (Bloat Risks)
Chicken Fat is Dangerous. Giant breed owners should avoid fat for their Great Dane puppies and Great Danes.
Free Feeding Can Have Serious Consequences. It's all fun and games until your large breed puppies turn into overweight Great Danes.
Grain Free Kibble is not the enemy. But the enemy does lie within. Get educated on the risk of feeding a Grain Free Diet. It may not be as simple as you think. Should I Feed Grain Free?
FOOD MATTERS FOR GIANT BREED DOGS
Our canine companions are like family to me. Everyone imagines their young Great Danes turning into Senior Great Danes, living long and healthy lives and fulfilling everything that they may want to do in life.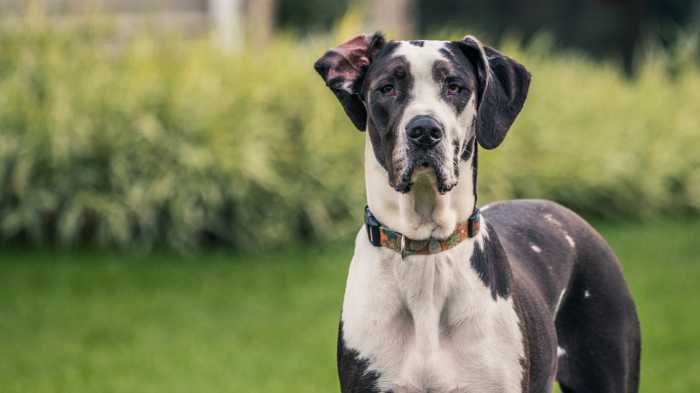 But, without the right nutrition, Great Danes will seriously struggle during puppyhood and as Adult Danes.
Your dog's diet plays a role in just about every aspect of their life:
Can contribute to unhealthy rapid growth in Great Dane puppies. Rapid growth can lead to issues such as Panosteitis or HOD. Knuckling can also be caused by feeding the wrong dog food to your Great Dane puppy.
Is My Great Dane Puppy Knuckling?
How to Prevent Knuckling in Great Dane Puppies
Dog's nutrition plays a role in healthy bones and joint disease. With a rise in arthritis and Dysplasia in Great Dane adult dogs and even Great Dane puppies, choosing the right Giant breed dog food has become of utmost importance.
Arthritis in Great Danes
Laser Therapy for Joint Pain
How to Help a Dog with a Broken Leg
Using CBD for My Dog's Pain
Canine Hip Dysplasia
Giving Great Danes the best dog food for their breed will help their digestion. Loose stool and digestion issues stem from a variety of issues, but most commonly from dog foods.
Stomach Problems in Dogs
Gut Health and Bloat
GREAT DANE PUPPIES SHOULD BE FED GREAT DANE PUPPY FOOD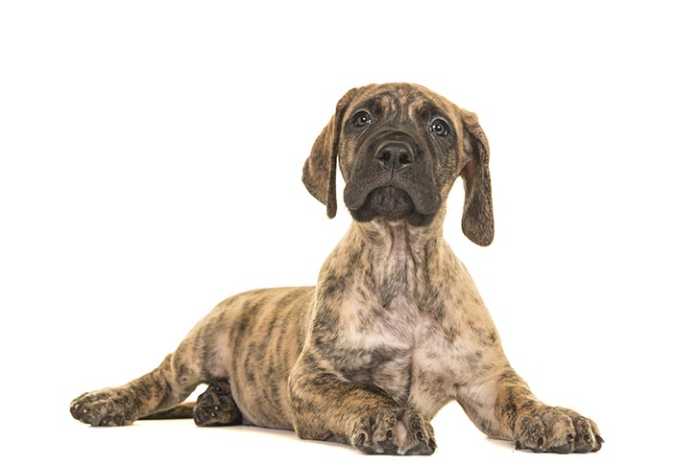 Controversy in the Facebook group chat has led even the most knowledgeable Dane owners to believe the lie that Great Dane puppies should be eating adult dog food.
The giant 'Puppy vs. Adult Food' argument.
Unfortunately, this lie is outdated as (some) dog food companies have progressed and developed dog foods that ARE suitable for feeding a Giant Breed puppy.
Most brand puppy foods are NOT suitable for big dogs. Look for brands that are WSAVA (World Small Animal Veterinary Association) approved.
Puppy resources for food:
Puppy Food for Great Danes
Is My Great Dane Puppy Knuckling?
How to Prevent Knuckling in Great Dane Puppies
Is My Great Dane Puppy Too Small?
Great Dane Puppy Growth Chart
ELEVATED BOWLS ARE NOT ALWAYS A PLUS FOR A LARGE BREED DOG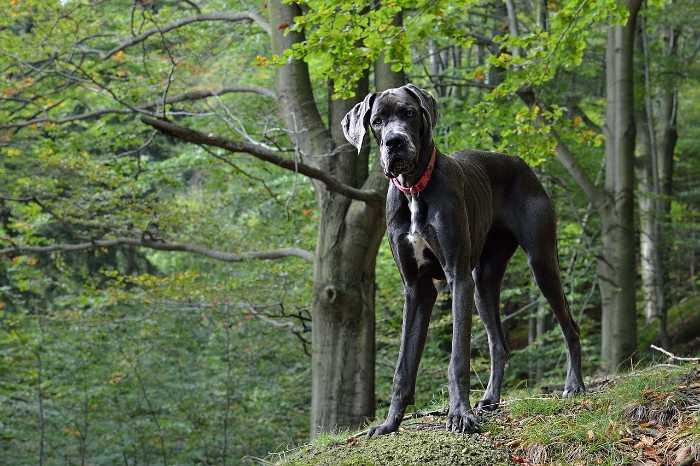 Bloat myths float around more commonly than balloons.
Owners are led to believe that by giving their dog an elevated dog bowl, they will prevent bloat. YAY.
NOT.
MYTH: Elevated bowls will prevent bloat when feeding giant breeds.
TRUTH: In 1994 a study was done of over 1900 dogs with no prior history of bloat. They were surprised to learn that the dogs with raised bowls were 110% more likely to experience bloat than other dogs in the study that had bowls on the floor. Ruh-Roh.
Want to see more information on this study? Read it HERE.
Be sure to make an EDUCATED decision when choosing what bowl your Great Dane eats from, not an emotional one.
Since it's never healthy for Great Danes (or anyone) to scarf their food, opt for slow feeders instead!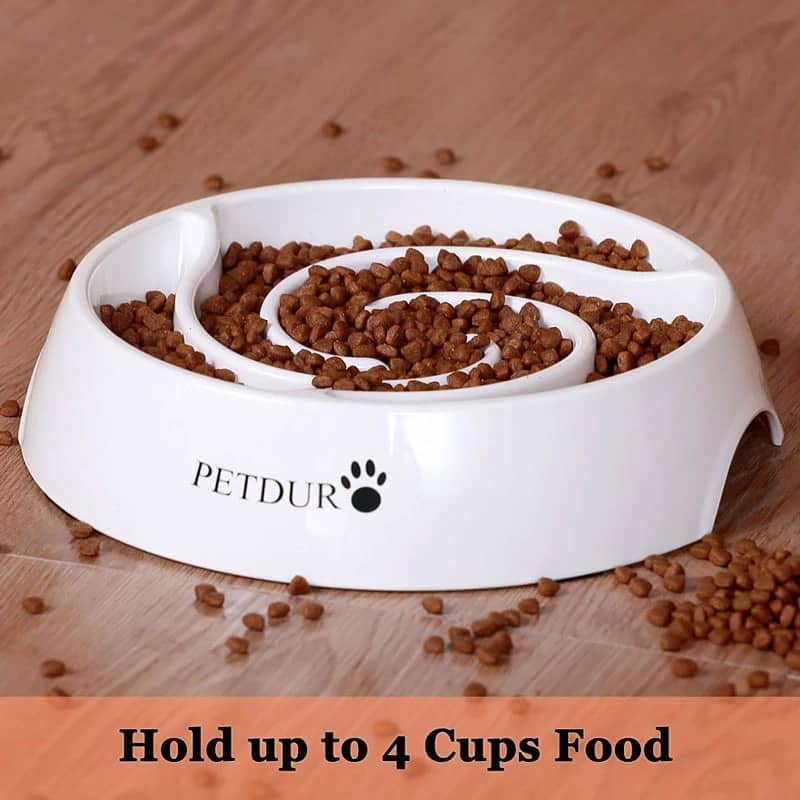 THERE ARE PROS AND CONS TO BOTH RAW FEEDING AND FEEDING KIBBLE TO GIANT BREEDS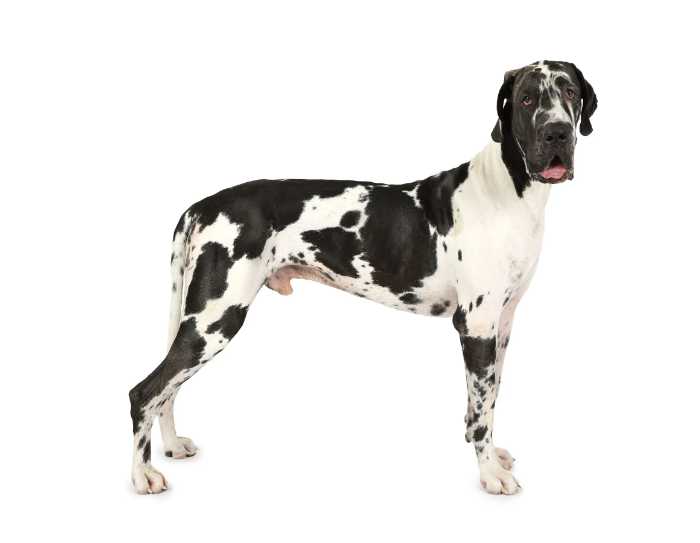 There are quite a few great kibbles out there for Great Danes.
However, even large breed formulas (some of them) can have some risks depending on what formula you choose.
Some owners resort to feeding their dogs raw food in an attempt to provide healthy alternatives to crummy dog foods on the markets.
We like this one: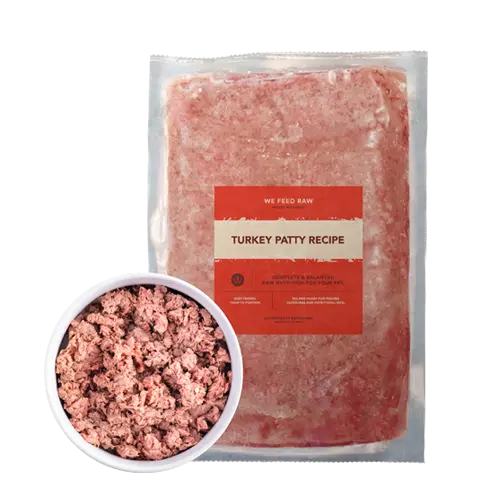 THE ISSUE: Owners who are looking for the best dog food neglect to realize that some large breed kibble formulas are perfectly fine for feeding Great Danes.
THE OTHER ISSUE: Some kibble feeders are afraid to accept raw foods as apart of their dog's diet.
There is no one 'best food' when feeding Great Danes.
Certainly there are some 'worsts' (like this one).
However, both raw feeding AND feeding kibble can be done very positively when feeding Great Danes.
As a matter of fact, when choosing the best dog food- why not do both!
DOG FOOD IS RELATED TO BLOAT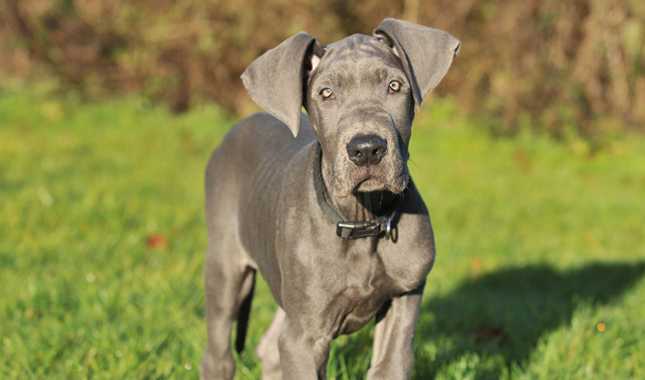 Taking this whole raw vs kibble debate one step further, did you know that adding wet food on top of dry food actually DECREASES your dog's chance of bloating?
Feeding Great Danes is so much more than what your Great Dane will eat or won't eat because 'they're just too picky for their regular dog food'.
What you choose to feed your Great Danes can actually save their life.
If feeding Great Danes a properly formulated kibble- opt to add some wet food, canned food, or raw food on top.
Not only will this add healthy fats, but it could also save a life.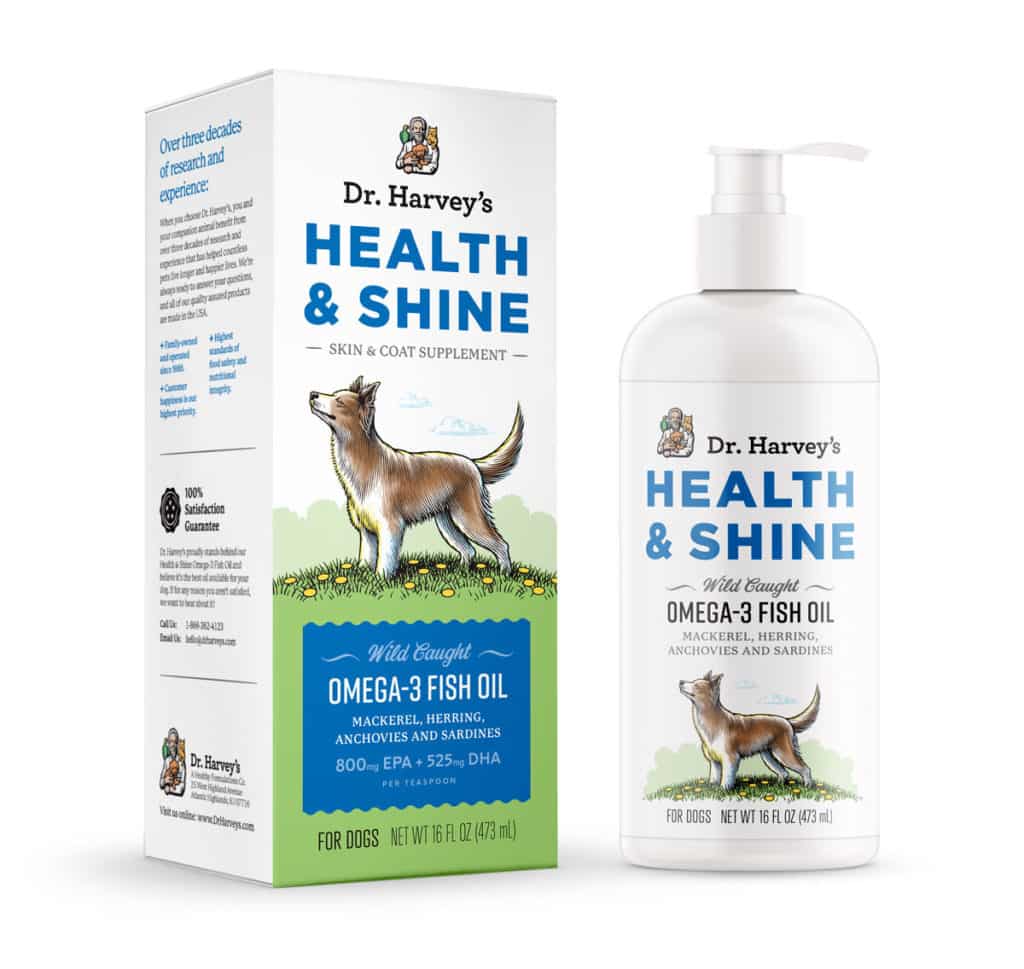 SPREAD OUT THE MEALS!
Not only does the dog food matter when it comes to bloat, but the timing of when you are feeding Great Danes matters too.
Great Dane owners who feed their dog's one, large meal are more prone to having their dog bloat than those who spread out their Great Dane's dog food into smaller, more manageable meals.
Remember, not all dogs are going to be prone to bloat in their lifetime.
But, since Great Danes are more prone to bloat than other dog breeds, it is important that their owners take extra care when feeding them.
CHICKEN FAT IS DANGEROUS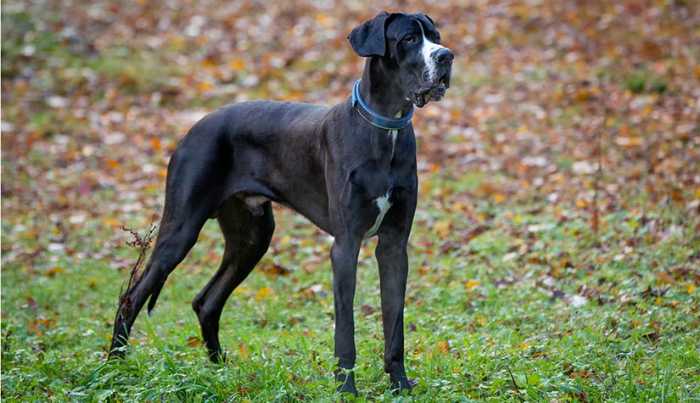 If you thought feeding Great Danes could not get any more complicated, it sure does!
Dog food brands like to stuff ingredients into their kibble that sometimes just don't make sense.
When perusing the aisles looking for a bag for your Great Dane, avoid any bags that contain fat in the first four ingredients!
Feeding a Great Dane any formula that has fat in the first four ingredients has been directly correlated to an increase in bloat.
What is Bloat?
Can You Prevent Bloat?
Stomach Tacking: Pros and Cons
Bloat and Gut Health
The Scary Bloat Timeline
Natural, premium dog food that has been tested and tried may have fat in the ingredient list, but it will be much lower on the list than the first four ingredients.
Do your research when feeding Great Danes!
FREE FEEDING CAN BE DANGEROUS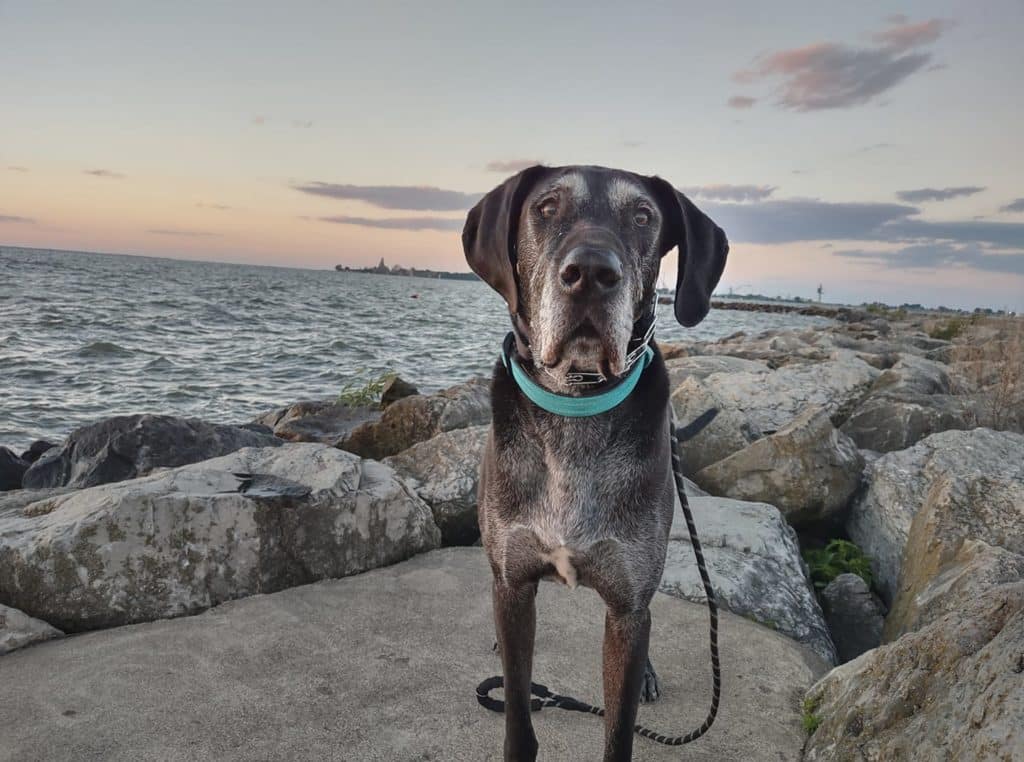 Dog owners seem to love to brag about how their Great Dane is 'free fed'.
'My Great Dane is free fed- it just eats whenever it wants'. (Great Dane Not Eating- What to Do)
Free Feeding is the process of leaving food out for your dog at all times and letting him eat whenever he wants.
IT IS COMPLETELY FINE IF YOU PREFER TO FREE FEED YOUR GREAT DANES.
However, as a responsible owner, you should STILL measure out your Great Dane's food at the beginning of each day, to ensure that they are not binge eating and then binge eating again and then binge eating again. This practice leads to obesity.
Without measuring the amount of food within the bowl, how do owners know what they are ultimately feeding their Great Danes?
FAT GREAT DANES ARE GOING TO BE AT RISK
Why does this matter?
OBESITY! FAT GREAT DANES ARE NOT HEALTHY.
Great Danes who are obese face HUGE health risks.
Is My Dog 'Filling Out' or Getting Fat?
Obesity in Great Danes: Fat Danes Face Serious Health Risks
Supplements for Great Danes
Cancer, diabetes, and joint problems are just a few of the issues that an obese dog faces during his lifetime.
Our Great Danes are ALREADY huge, have huge joints to support and heavy weights to carry.
The healthiest Great Danes are slim Great Danes! Keep your large breed dog slim- let them live long.
GRAIN FREE DIETS ARE NOT THE ENEMY- BUT THE ENEMY DOES LIE WITHIN
Did you know that Grain Free Diets are actually NOT linked to heart disease?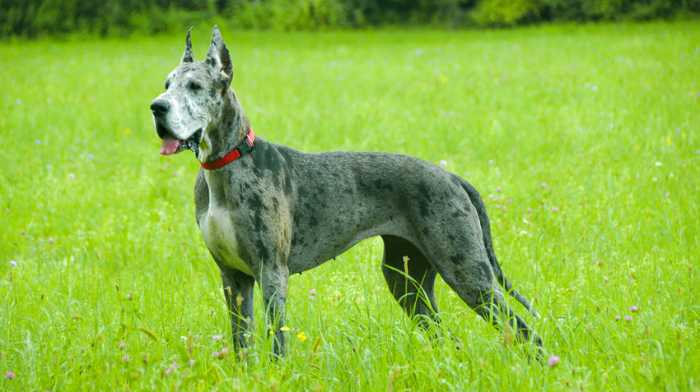 When veterinary cardiologists noticed an increase in dogs with suspicious heart problems, they reported it to the FDA who then launched their investigation into grain-free diets.
Grain-free kibbles from smaller companies such as Fromm's, Orijen, Diamond, Victor, Nutrisource and Zignature are taking the brunt of this potential correlation.
People really started to freak out about the correlation between feeding Great Danes a grain free diet, and heart disease.
THE FDA CHANGED THEIR MIND- BUT NOBODY LISTENED
However, there still was absolutely NO evidence that it was the lack of grains that was causing these dogs to drop dead.
And guess what- THERE STILL ISNT!
As a matter of fact, the FDA even came out and made a statement, which zero people listened to, because they were all talking too loudly about the lack of grain killing dogs!
See quote directly from the FDA:
It's not the lack of grains that is likely the problem.
It's the replacement of essential meat-based amino acids and proteins with pulses, peas, potatoes, legumes and other plant-based carbohydrates, often done by boutique brands with no board-certified veterinary nutritionist.
Research is ongoing and all of us should be alarmed, not defensive.
THE HIDDEN AND VERY DEADLY INGREDIENTS
Now, don't go running off to buy yourself a bag of Grain Free Kibble just yet.
Seeing the FDA state that they 'Find no evidence that grain-free diets cause heart disease' is nice to hear. But, unfortunately kibble companies are CHEAP. And if they aren't filling their kibble with whole brown rice, white rice, or other digestible carbohydrates- they're VERY TYPICALLY- filling it with peas, potatoes, legumes, corn etc.
These plant based carbohydrates are a BIG issue.
NEVER FEED YOUR GREAT DANE A KIBBLE WITH:
Peas
Pea protein
Potato Protein
Sweet Potatoes
Lentils
Potatoes
Garbanzo Beans/Chickpeas
Other similar non-grain ingredients including pulses and legumes
It's just not worth it.
So, there you have it.
8 things you need to know about Great Dane Nutrition! I hope this article was helpful in deciding what the best diet is for your Great Dane!