What dog road trip essentials are you going to grab for your next adventure with your pet? Long car rides can be hard for dogs. Spending hours in the car can be uncomfortable, stressful, and even boring for dogs.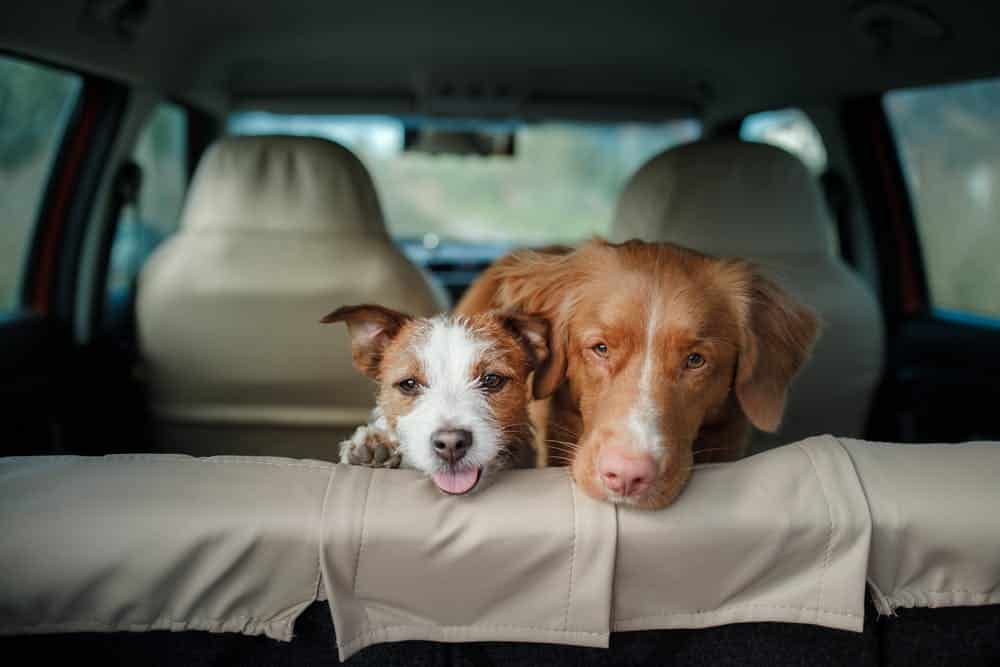 But, if you have the right things to stay organized on a long road trip, your dogs will stay happy for the entire trip. The following items are tested and true: guaranteed to keep your dog comfortable and make your trip successful.
All of my personal favorites are on this list- get ready to buckle down!
DOG ROAD TRIP ESSENTIALS
Taking a pet friendly vacation is no easy task, but pet travel essentials make it easier to travel with your furry friend. If you don't like leaving your dog home for long periods and you'd rather adventure together with your pet, you will need to get organized and well stocked on a few things that will help your pup succeed on a long trip.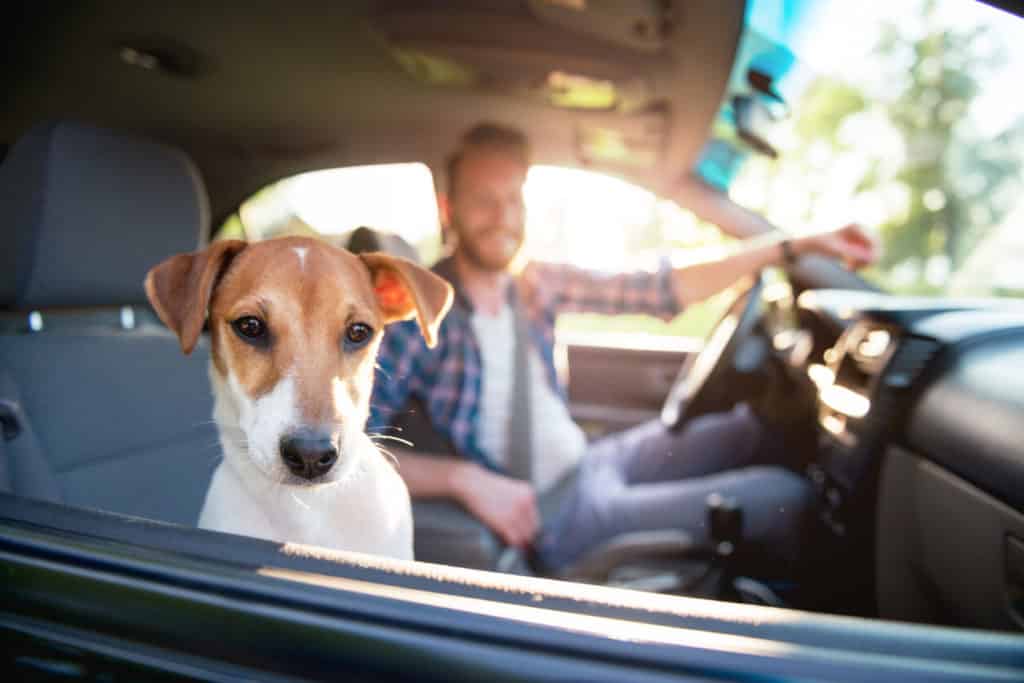 In this ultimate guide, we will cover the following items:
COLLAPSIBLE BOWLS: FOOD AND WATER BOWLS
The last thing that pet parents should worry about with pet travel is how to conveniently feed their dogs.
Both you and your dog need a way to comfortably enjoy food while also cutting back on the mess.
Some pet parents like these traditional pet travel bowls for their pup, which are easy to store and clean: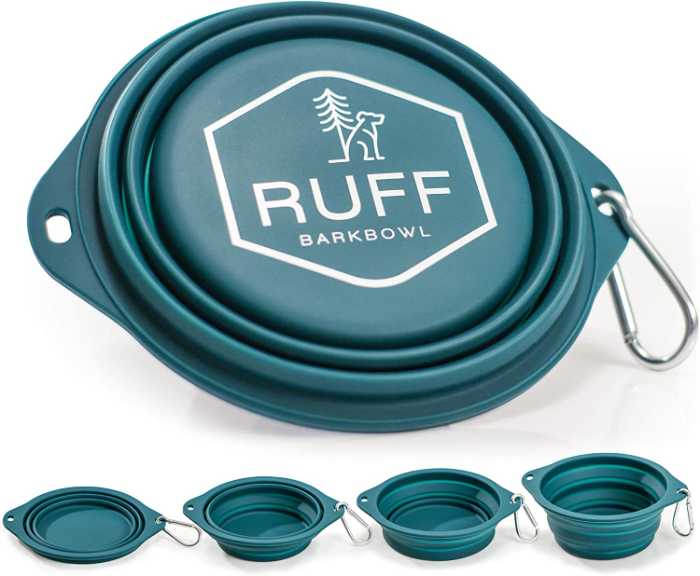 My favorite travel / vacation food and water dispenser for dogs, however, is the Pupflask. The pupflask was a HUGE win for me and my dog while we traveled across the country because its:
Large
Sanitary
Affordable
Can be used for both food and water
You just take the cap off of the water bottle and can fill the lid with either food OR water. It worked GREAT!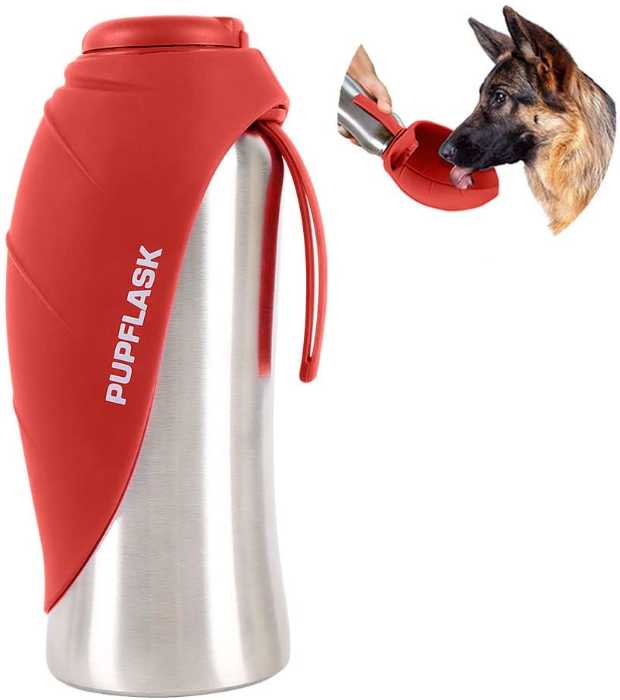 Going on a road trip? Be sure to read our guide.
COLLARS AND LEASHES
Dogs, obviously, always need a leash and collar, but travel raises extra concerns about bringing along a leash and a collar for your pet.
Why is Leash Training Dogs So Dang Hard? 8 Things I Learned About Leash Training
Some spooked or anxious dogs are more prone to running away, and it is the last thing any pet parent wants for their pets to get lost in an unknown city or while they are on vacation. So, for that reason it is always recommended to pack an extra leash and extra collar for your dogs just incase you leave home one of them or lose one.
PET TRAVEL LEASH
This pet travel leash is an awesome idea to keep on hand for your dog. You may not want to use it at all times, but with how tiny it is its a great option to keep in the car without taking up too much space.
The best part is that it easily attaches to your dogs existing collar, so you don't have to worry about keeping track of another leash. It's also super reflective so if you are out late walking your dog or find yourself in an emergency situation, this leash will help others spot you and your pet easily.
TRAVEL COLLAR WITH ID TAGS AND GPS
It is obviously always important to keep tags on your dog at all times, but even moreso if you're going on a road trip, I find it important to have them tagged and GPS'd.
I personally use the following tags and GPS on my dogs:
APPLE AIRTAG (for GPS)
APPLE AIRTAG ID'S (For attaching the Airtag to the collar)
SHOP ALL THREE PRODUCTS HERE: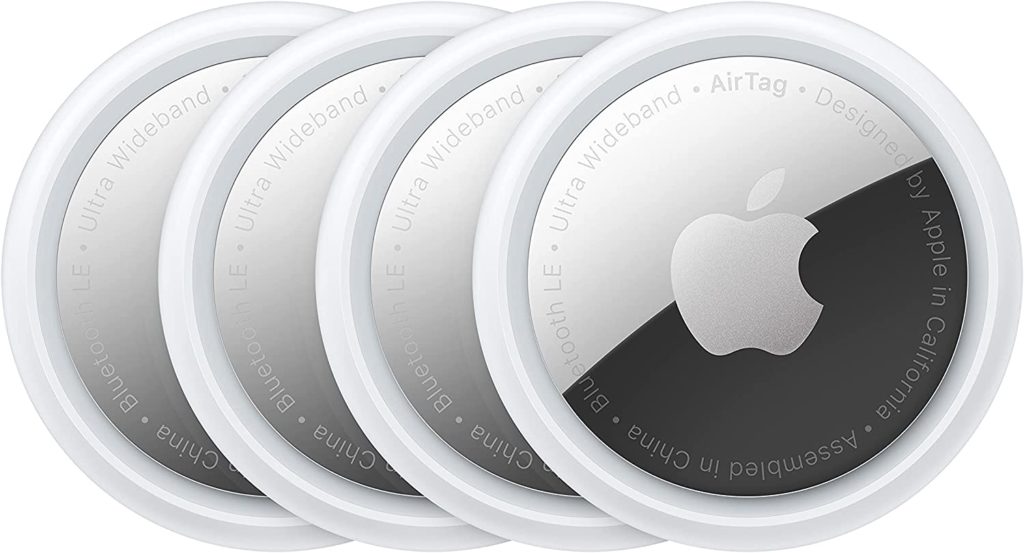 PET FIRST AID KIT
It's easy to get caught up in the great outdoors. You and your pup are getting some fresh air and before you know it your dog has sliced its foot, gotten stung by a bee, or started having acid reflux.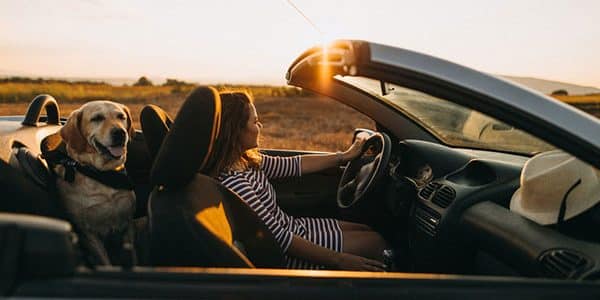 DOES YOUR FIRST AID KIT INCLUDE THESE ITEMS?
Antibiotic ointment or spray (for cuts and scrapes)
Bandages, gauze, and wraps of various sizes
Cotton balls or swabs
Tweezers (to remove ticks or splinters)
Simethicone (for anti bloat situations)
Scissors
Adhesive fabric and plastic bandages
Antiseptic towelettes
Burn cream packets
Gauze roll and pads
Wound closures
Cold pack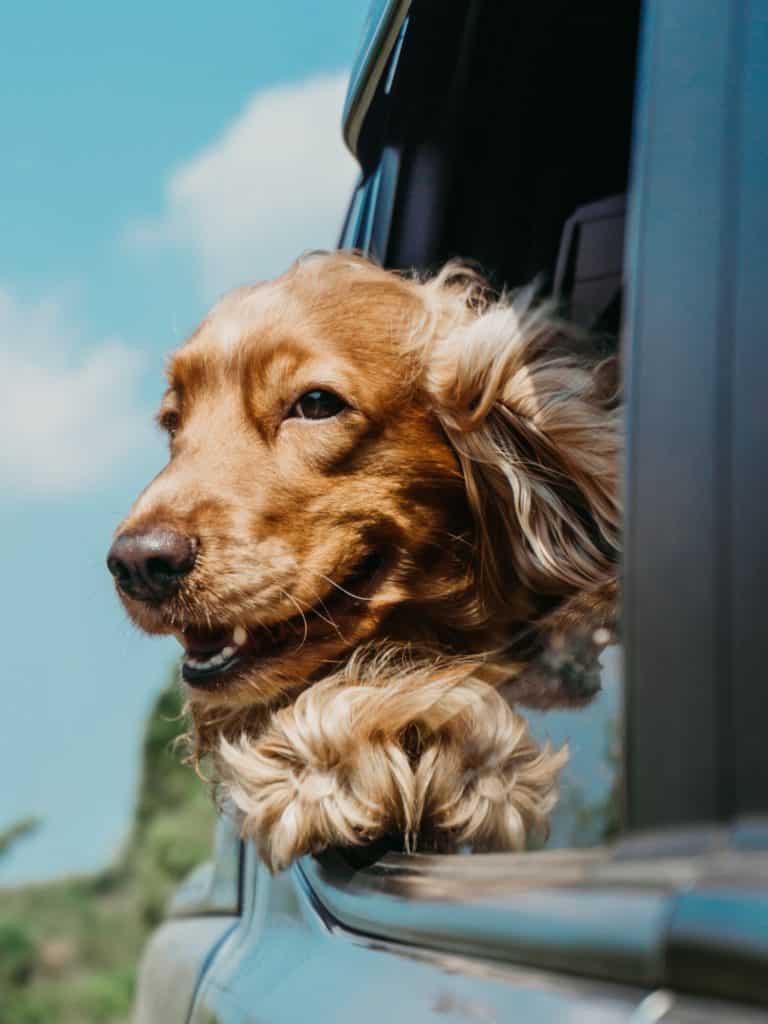 Sometimes it's easier to just buy a kit and keep it in your car or backpack (if hiking) so that you know you may have all the essentials.
PLEASE NOTE THAT THIS FIRST AID KIT IS FOR HUMANS, SO THE ADVIL AND IBUPROFEN INSIDE IS TOXIC TO DOGS! (READ MORE ABOUT IBUPROFEN TOXICITY HERE)
Here is the one I keep in my car: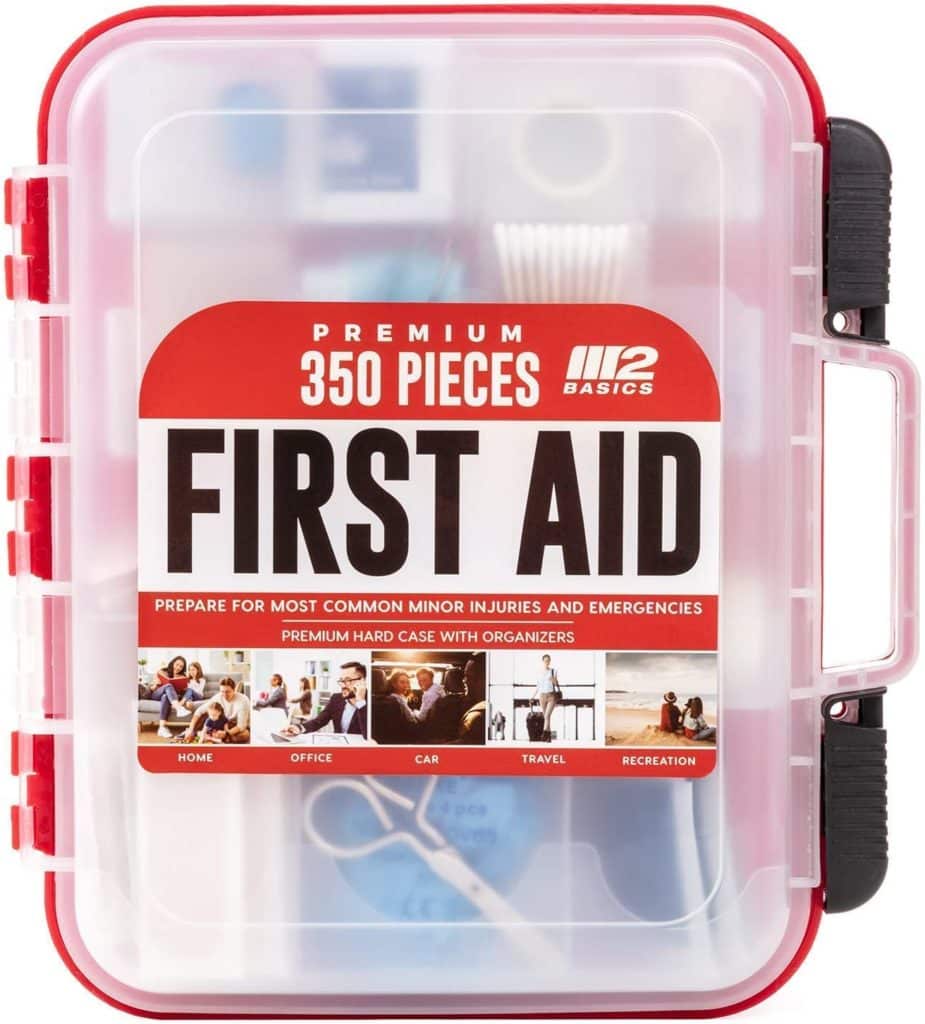 DOG POOP BAGS AND GROOMING SUPPLIES:
Poop bags are one of the most important things you can pack for a nice and relaxing trip with your dog.
You want to make sure that your dog can take potty breaks throughout all of its dog travel and cleaning up after your dog is so important.
Here are some affordable dog bags from Amazon:

CAR SEAT COVER AND SEAT BELT
Dog hair, dirt, and muddy paws are just a part of life when you have a dog.
HOW TO KEEP YOUR HOUSE FROM SMELLING LIKE A DOG
DO BIG DOGS SHED?
IS PLAYING IN THE MUD AND DIRT ACTUALLY HEALTHY?
But if you're trying to keep your car clean (or at least presentable), seat covers are an absolute must. I have three large dogs, so I need something that will protect my seats.
CARGO LINER FOR YOUR DOG FOR THE BACK SEAT
A cargo liner is another great way to keep your car clean when traveling with your dog. It's basically a giant sheet of plastic that you put down in the back of your SUV or hatchback to protect the area from dirt, hair, and water.
I have this one and it's been a lifesaver:
BIG BARKER SUV BED
The Big Barker SUV bed is on the top of my packing list because my dogs love it and love being comfortable and secure in the car. If your dog gets at all anxious in the car, they will love being secure in the Big Barker bed, which provides them with some safety and security from falling or rolling around in the back seat.
DID YOU KNOW THAT THE BIG BARKER ACTUALLY HELPS ARTHRITIS PAIN?
11 WAYS TO SOLVE CAR ANXIETY
CANINE HIP DYSPLASIA
Best of all, the Big Barker bed is orthopedic for your dog, so you can know that it will actually help your pet feel better if they have Arthritis or Hip Dysplasia.
SHOP FOR BIG BARKER BEDS BELOW: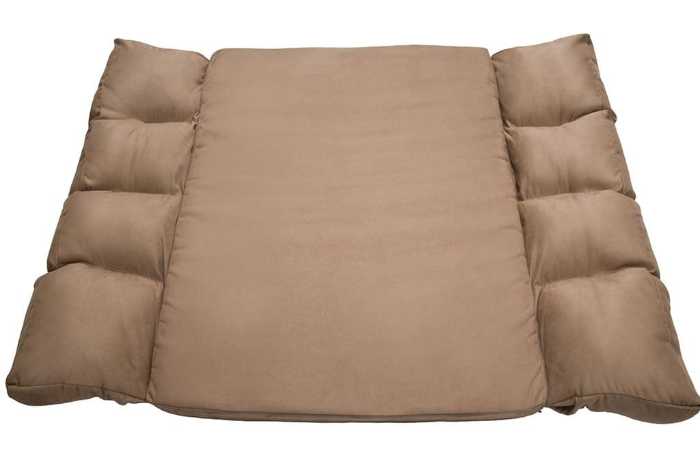 TREATS AND BONES
If your pet is anything like mine, they probably get bored pretty easily. Dogs are meant to be engaged mentally, just like humans. If you have an active dog, especially, you're going to want to intentionally think through some treats and bones that are clean, healthy and sanitary for both your whole family and your dog. Bully Sticks are a great option as they are safe and longlasting.
11 THINGS TO DO WITH A BORED DOG
BOREDOM BUSTERS FOR THE HOUSE
THINGS TO DO WITH YOUR DOG IN THE SUMMER HEAT
MY FAVORITE TREATS: (SEE ALL THE BEST TRAINING TREATS HERE)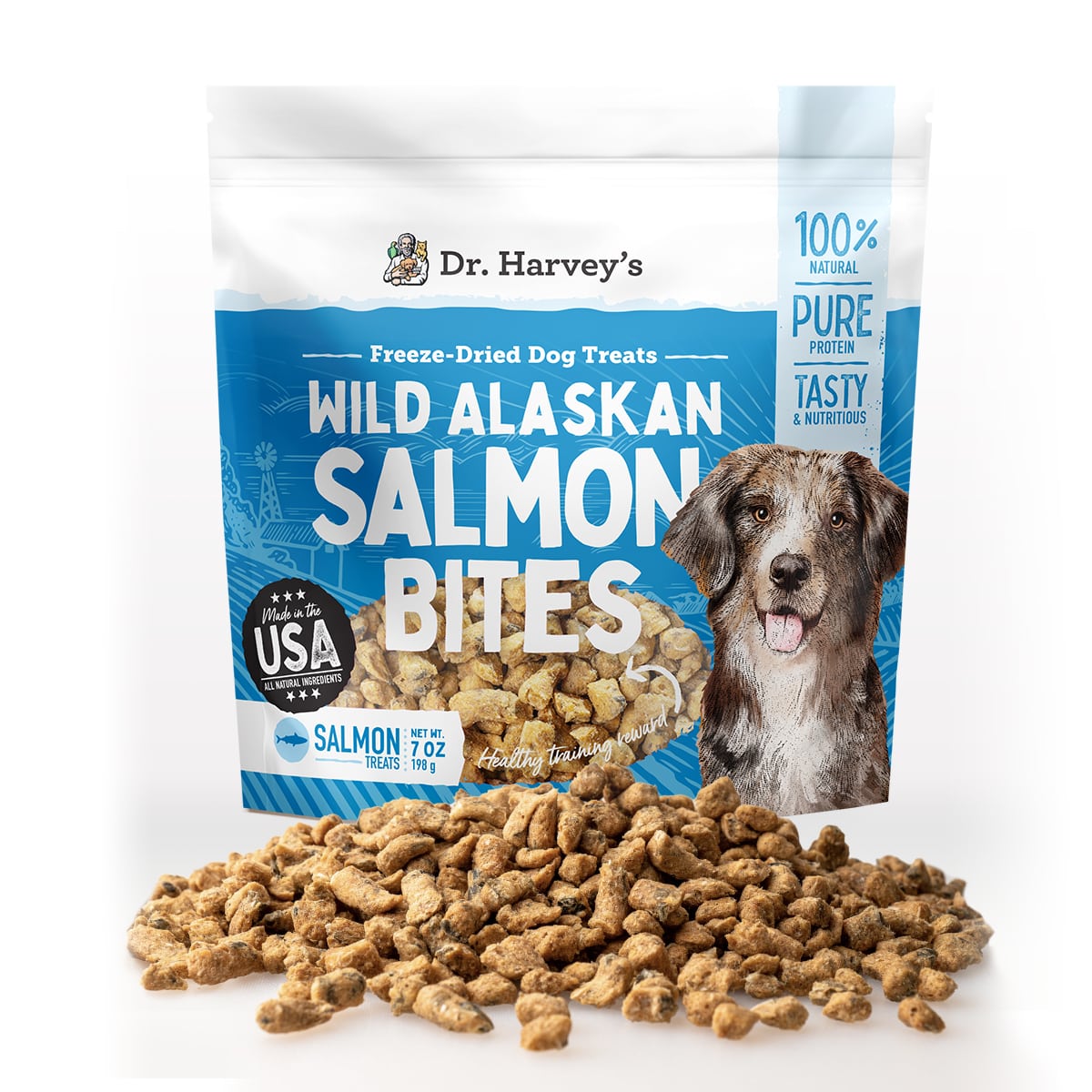 MY FAVORITE BONES:
CLEANING SUPPLIES FOR PET MESSES
Let's face it, pets are very messy, so make it a priority to add cleaning items on your pet travel essentials list. It will make everyone more comfortable and happy to feel clean and sanitary on the trip, including your pet!
DID YOU KNOW THAT DIRT IS GOOD FOR YOUR DOG? (JUST NOT IN YOUR CAR!)
PET WIPES
Try to opt for pet wipes instead of paper towels as it'll be nice to be able to use something that is wet to wipe up messes.
Be careful not to use Clorox wipes or anything with chemicals in them that can cause your dog toxicity.
My personal favorite are here: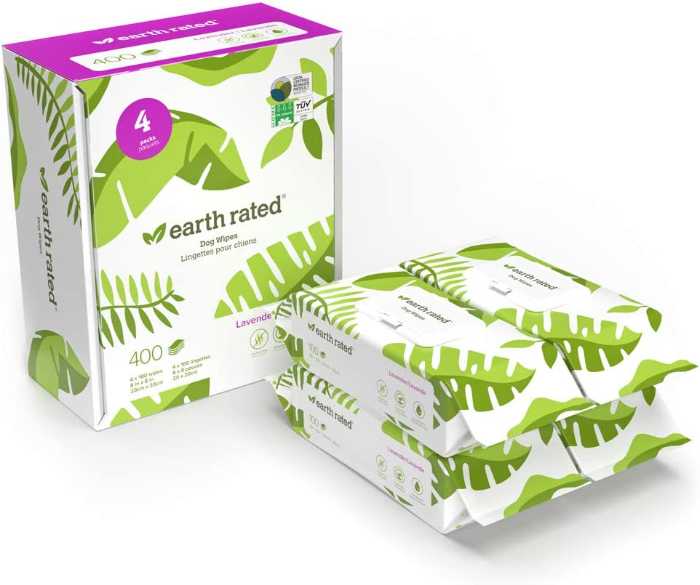 MUDBUSTER FOR CLEAN PAWS
If you're on the road with your dog, you do not want them to be climbing back into your car with muddy paws.
That is one of the reasons we love the MUDBUSTER, which is a tool used to keep dog paws clean.
You will just need this item, and some clean water.

FOOD ON THE GO
Feeding a dog is hard enough without being on the road. Opting for easy food is an absolute must when traveling with dogs.
The positive is that there are options to easily feed your dogs on the go, like dehydrated foods where you just have to add water.
Our favorite is, of course, Dr. Harveys! Here is a great blend of Dehydrated raw beef that you can add water to, which makes travel healthy while also convenient: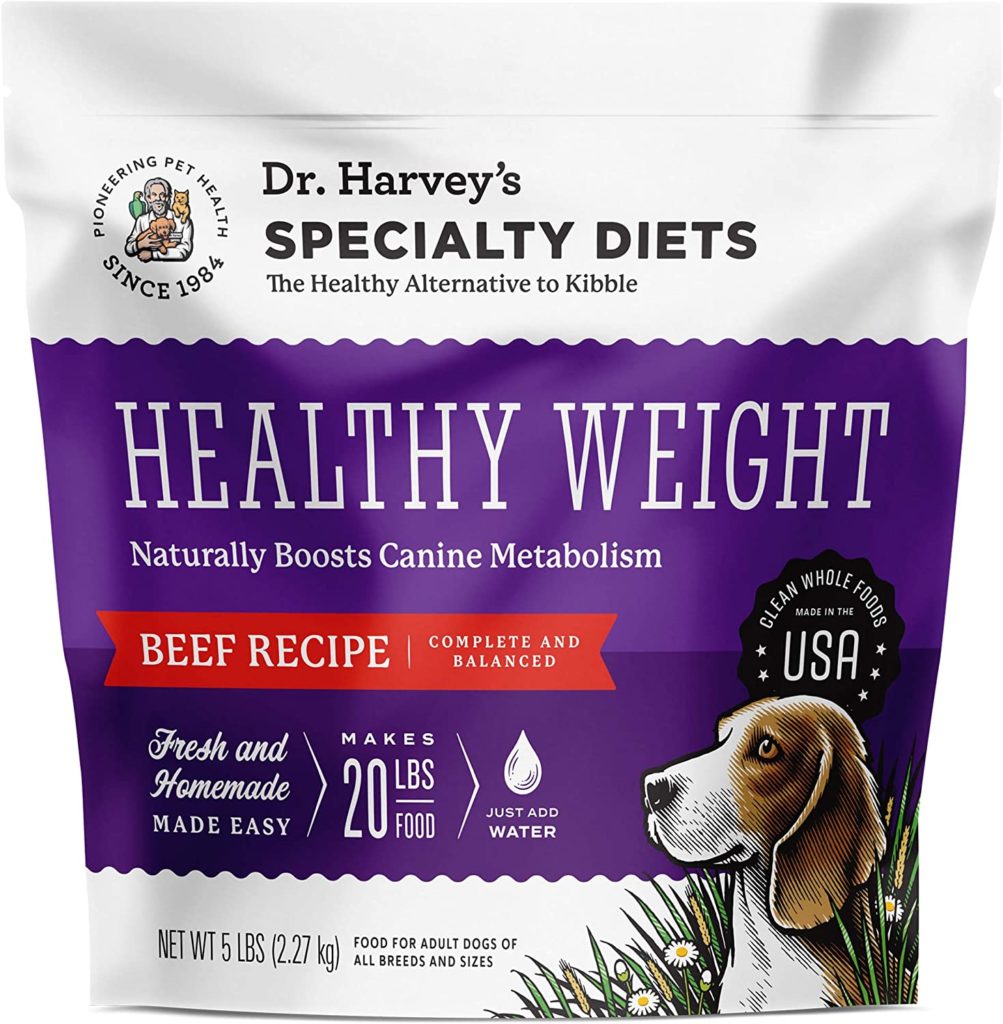 If you plan to stay somewhere for an extended period of time, be sure to pack your dog's supplements so that their digestion doesn't get altered while you are gone.
SUPPLEMENTS FOR BIG DOGS
HOW TO GIVE A DOG A PILL
PAPERWORK: UP TO DATE VACCINATION RECORDS, UPDATED ID TAGS, VETERINARIAN CELL PHONE NUMBER, PET FRIENDLY HOTELS AND MORE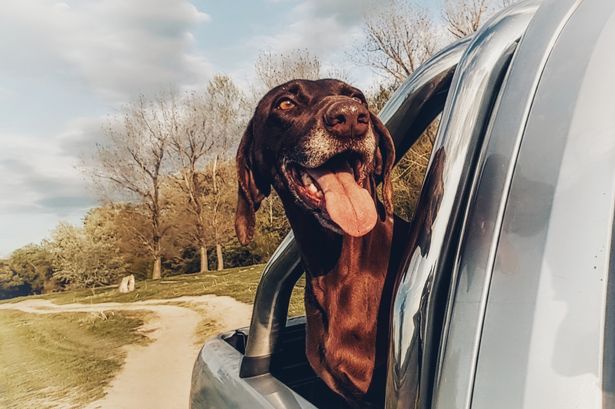 Lastly, it is easy to forget the 'boring' items such as vaccination records, ID tags, important cellphone numbers and a list of pet friendly places/people you may need.
Always keep vaccination records on hand because you never know when you may need them.
Don't leave your home or town without updated ID tags.
Bring along not only your own Veterinarian's phone number, but do some research for local veterinarians offices and Emergency Clinics in whichever town you are heading to.
Do your due diligence ahead of time to find pet friendly hotels to stay at.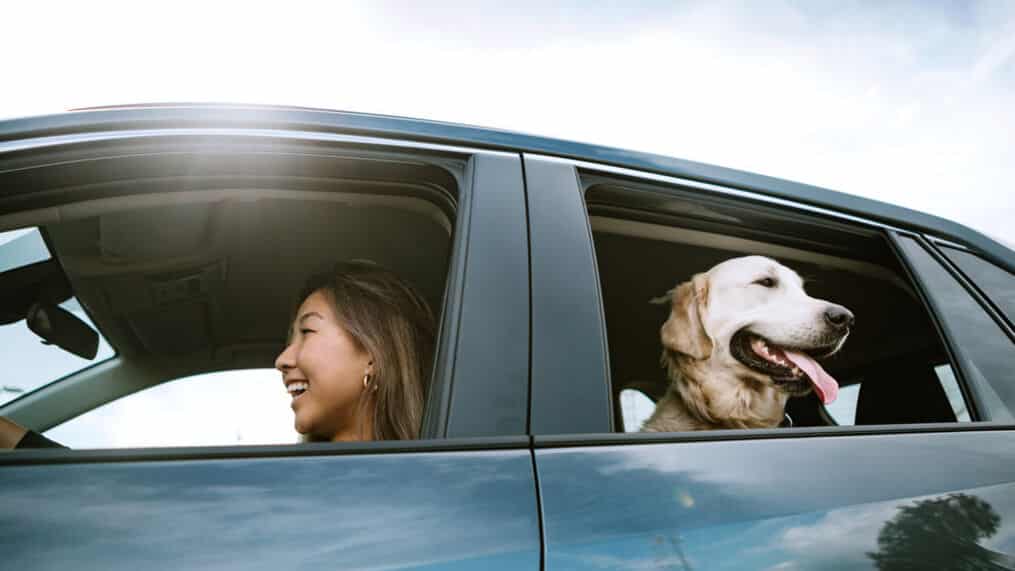 Now that you know what to pack for your dog on a road trip, you can hit the open road with confidence! Just remember to bring plenty of food and water, stop often for potty breaks, and never leave your pet in the car alone. With a little planning, you and your furry friend will have the time of your lives
READ MORE: