Danes are gentle giants, but they are also powerful dogs. If you're not prepared for how much power and strength your Dane can put into pulling on the leash, it can be very dangerous. In this guide, we'll teach you how to train your Great Dane to walk on a leash – without any danger of them getting loose or running away.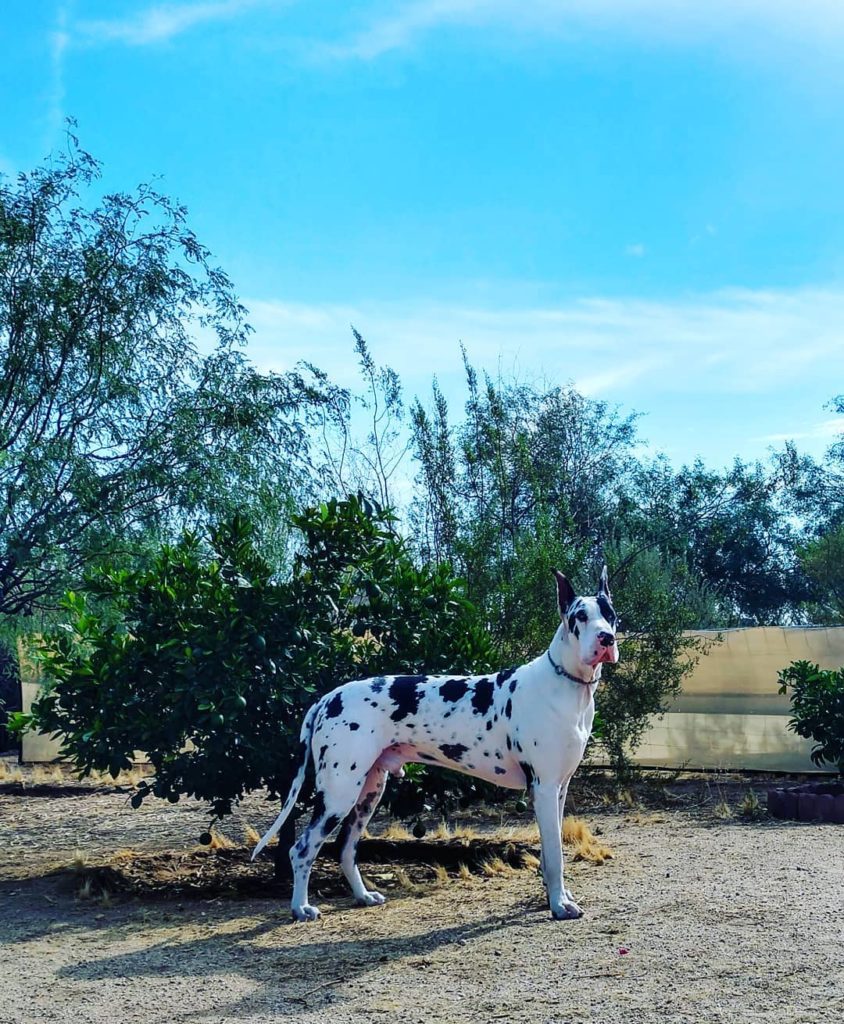 The Foundations of Leash Training Your Great Dane
Before you can know how to train your Great Dane to walk on a leash like a pro, you need to make sure they know basic obedience commands. This helpful guide will show you how to use positive reinforcement to get your dog walking by your side in no time!
Leash Training Basics for Great Danes
It's important to train your Great Dane how to walk on a leash correctly from an early age. In this stage of training, you will work with your dog off-leash in your home or yard.
If you don't have space for safe off-leash work, use a long leash and an ergonomic harness (we do not recommend using 'Petsafe' or 'Easy Walk' no-pull harnesses on Great Danes).
Practice until you can walk 10 steps or more between rewards. Add obstacles such as cones or balls, too, and practice walking around them together. Reward your dog for engaging with you while you practice!
Tip 1: How to Train Your Great Dane to Walk on Leash by Recognizing Common Problems
Recognize Common Problems: Know and recognize common behavior issues and tackle them from puppyhood. Here is a list of 7 essential dog obedience skills that all dogs and puppies should know.
Tip 2: How to Train Your Great Dane to Walk on Leash with Consistency
Be Consistent: We all know the importance of being consistent. If your family has a rule, be sure the rule stays the same all the time.
Tip 3: How to Train Your Great Dane to Walk on Leash Using Rewards
Give Rewards: One way to get your dog's attention when he misbehaves at the hands is by giving rewards. You don't have to scold or punish! Instead ask for what we're looking for-a sit followed by delicious treats like food will do just fine in most cases.
Consider E-collar training to help build strong skills. Contrary to popular belief, E-collars are an ethical method to set your Great Dane up for success. Check out this guide for which e-collars are safe, and which are not.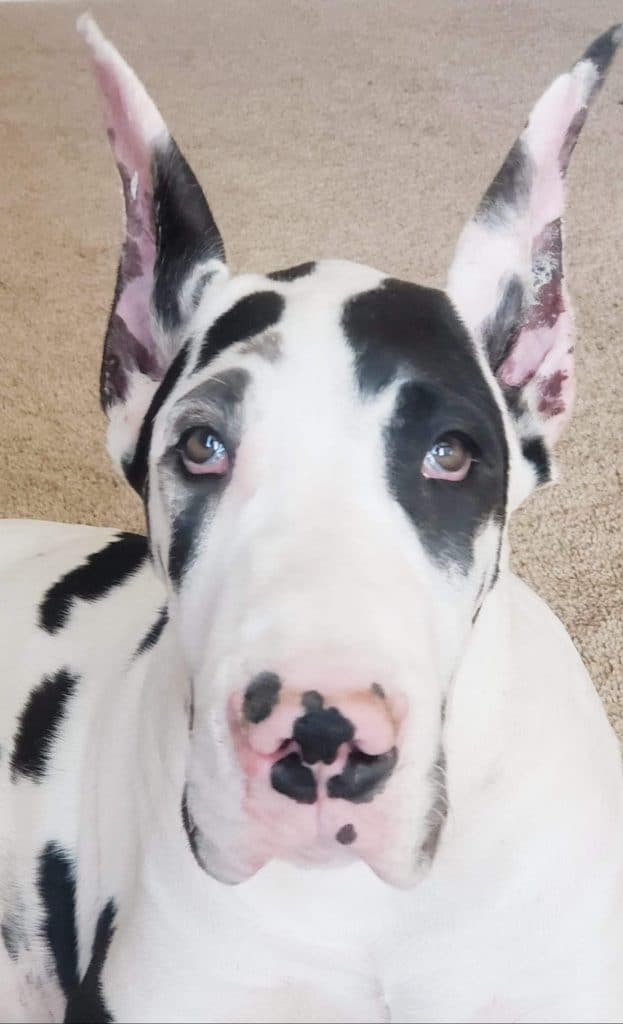 Get Control of Your Great Dane on a Leash
Dogs are easily distractible and pull on the leash while walking. However, with a few easy tricks, you can train your dog to focus on you.
Start off by gradually increasing the amount of time you spend walking together. When encountering a distraction, ask your dog to engage with you and continue moving.
Eye contact is very important when your Great Dane sees a distraction like a rabbit or squirrel.
Some tips for getting your Great Dane to give you eye contact are:
Provide high quality treats, such as Freeze Dried Beef Liver. When a distraction arises, pull a treat to your eyes to become more important than the distraction.
Avoid high intense situations. If your Great Dane pulls heavily on the leash while passing other dogs, be sure to cross the street before passing them. Do not put your Great Dane in situations that they might fail.
Practice the 'place' command often. Teaching 'Place' will allow you to command your Great Dane to sit or lay in a moment of chaos or distraction, when they may rather be pulling on their leash.
With consistent practice in different environments, you'll have a well-behaved dog that walks perfectly beside you.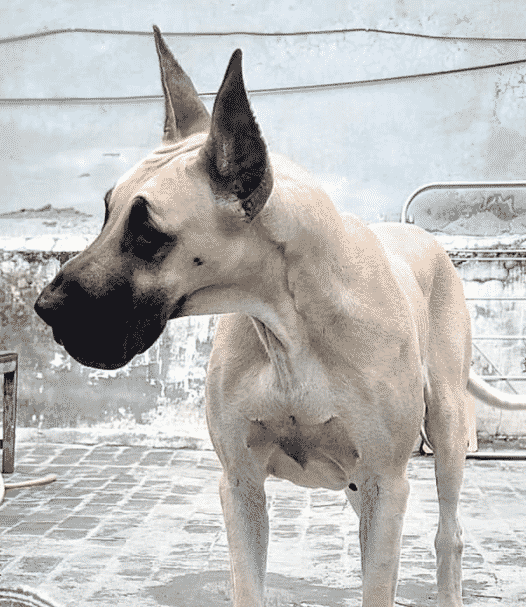 "Training your dog with positive reinforcement is the key to a happy, healthy relationship. Using a harness instead of a collar can help control pulling and make walking much easier."
You Successfully Leash Trained Your Great Dane
You've successfully trained your Dane to walk on a leash!
It's always important to be aware of any pain or discomfort your dog may be feeling, and to recognize any gradual changes in behavior.
Be sure to keep up the good work by continuing to monitor your dog for signs of falling back into old/negative leash behaviors and practice your leash skills regularly. Congratulations on being a responsible pet owner!