The weather is heating up, and that means it's time to start thinking about how to keep your dog cool – and entertained! Here are five dog boredom busters that will help your pup beat the heat!
If your dog is anything like mine, they love being outside. But when the temperatures start to soar, it's important to make sure they're staying safe and comfortable.
Dogs are notorious for getting bored easily, and you know what they say! If you don't give a dog a job to do, they'll find one themselves – and it's usually not one you're going to be happy about.
So, what can you do to keep your dog from getting bored on hot days? Here are five ideas to keep your dog entertained and cool in the summer!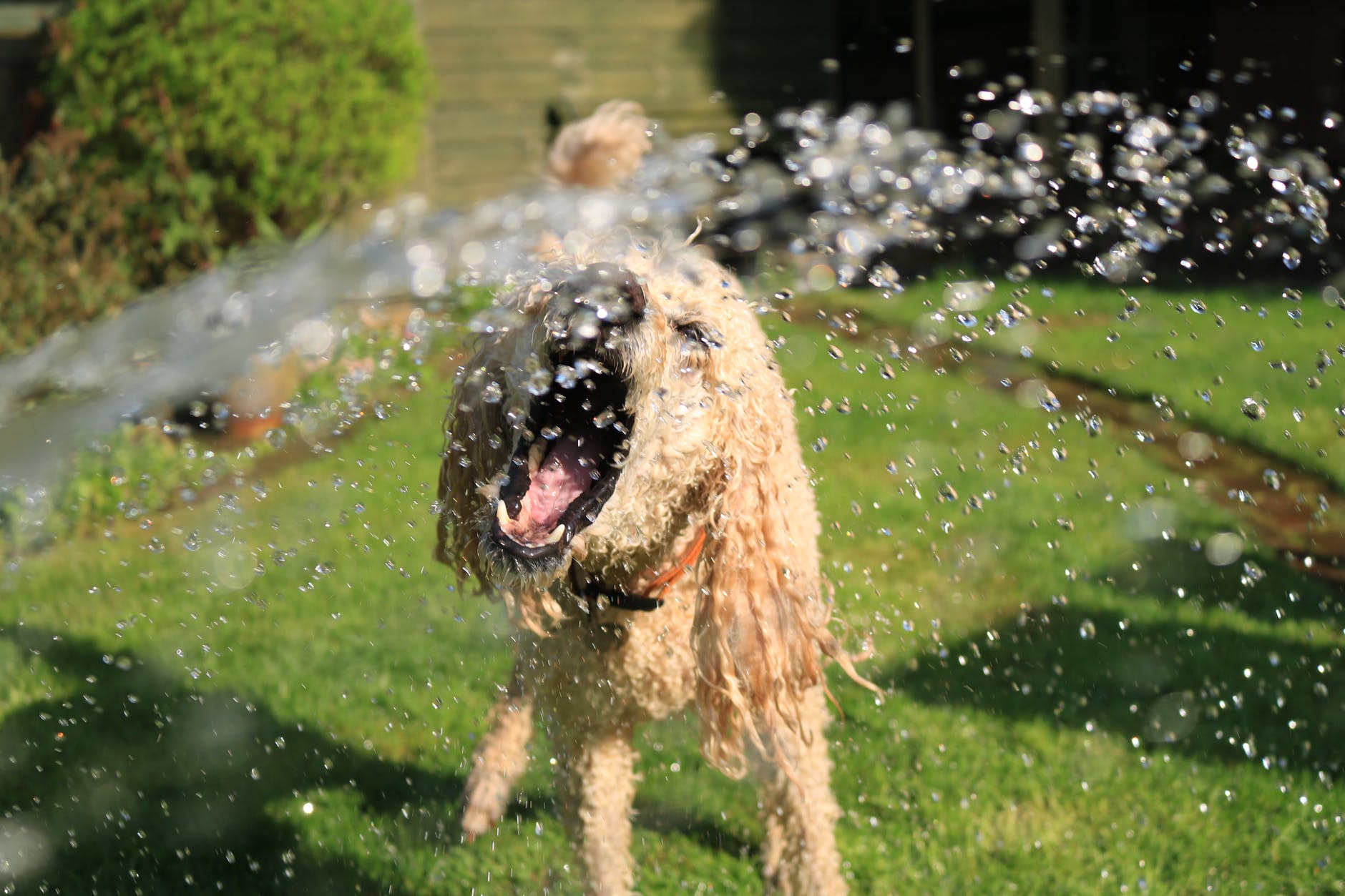 Dog Boredom Busters for Hot Days
Play Doggie Search Games
This fun activity encourages calm behavior, and thoughtfulness, and can be done both indoors and out.
To play, simply hide your dog's favorite treats or toys around the house or yard, and let them sniff them out! You can make it as easy or difficult as you like, depending on your dog's age, size, and energy level.
For dogs that are becoming well-versed and scent and search games, you can try hiding their treats in different rooms, or even in different areas of the yard.
Here are some other search enrichment games that you can try:
Roll small treats up in a towel (your dog has to unroll the towel to get them out)
Put treats inside of an egg carton for your dog to unwrap. For dogs that make quick work of destroying things, up the difficulty level by wrapping it in gift wrap or butcher paper!
Use a muffin tin. Put a smelly treat in one of the cups. Then place tennis balls in all of the cups. Your dog has to use their nose to figure out which ball the treat is under!
Carnival game: hide a treat under one of three cups, and have your dog find it
Magic trick: hide your hands behind your back with a treat hidden in one fist. Show both fists to your dog. Encourage your dog to boop their nose or paw at the hand with the hidden treat, then reward!
As always, supervise your pet! If your dog tends to ingest things they shouldn't, choose activities that are safer for them.
Want to Take Better Photos of Your Dog?
Can Dogs Take Human Antibiotics?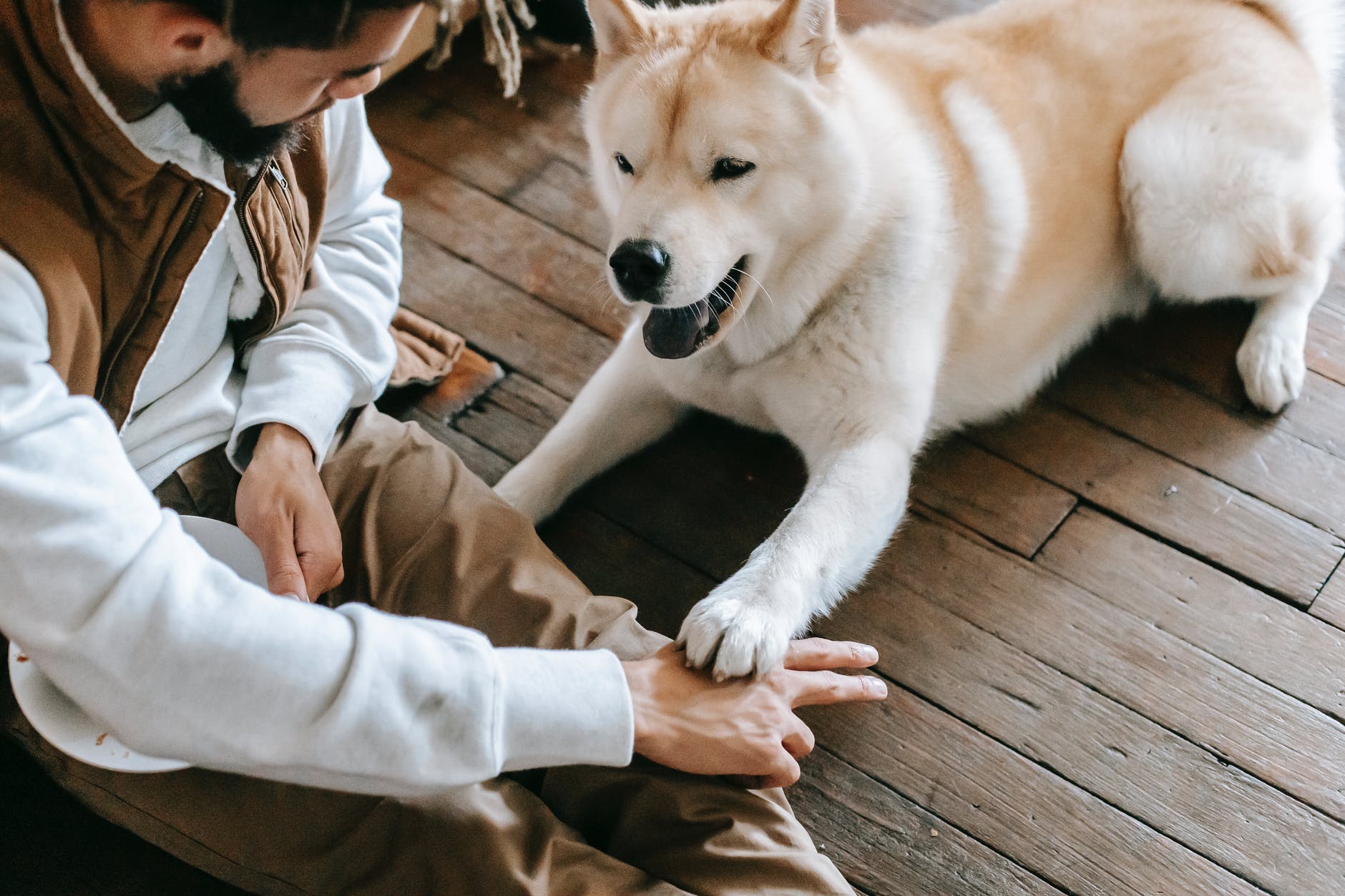 Teach a Fun New Trick
Teaching your dog a new trick is a great way to work their brain! Commit to teaching your dog one new trick each week, all summer long. Before you know it, your dog will have obtained a few fun AKC Trick titles!
Always use positive reinforcement to teach new tricks. Here are some dog trick ideas:
Spin
Take a bow
Crawl
Play dead
Open and close doors (tie a dishtowel to the knob for them to grab and pull)
Roll over
High Five
Paws UP!
Beginner dogs can start with simple tricks like sit, stay, down, come, or shake. When teaching your dog a new trick, start small. It's important that they have a great experience and are rewarded with success!
If they are frustrated, take a step back. Use luring and lots of treats, then as they get the hang of it, fade those things out!
The BEST Toys for Giant Breed Dogs
The Funniest Collection of Great Dane Farts
Build a Canine Obstacle Course
A fun obstacle course can help your dog build confidence and strengthen its muscles.
You can create an obstacle course indoors when it's hot out! If you're short on space, no problem – you can set up a simple course with just a few items.
Here's how to get started:
First, choose the obstacles you want to include. Some ideas are:
-Hopping over things such as a broomstick on the floor
-Maneuvering in a 'heel' position, off-leash around balls, toys, and furniture
-Crawling under something (have the kids hold a broomstick up higher!)
-Walking along a line (use painter's tape or washi tape on the floor)
-Jumping through a hoop (keep it low, don't encourage high jumps)
-Placing 'paws up' on a small platform such as a step, a small trampoline, or a FitPaws balance pod
Now, put it all together! Start with the easiest obstacle first, and help your dog through each one. Lure them with a treat and encourage them to be slow and methodical.
As they master each obstacle, add in another until you have a full course!
As always, think safety first! Active, athletic, and agile dogs will be able to do more. Some dogs need gentle activities; be smart and know your dog!
How to Keep Dogs Calm on the 4th of July
Does your Dog have Car Anxiety?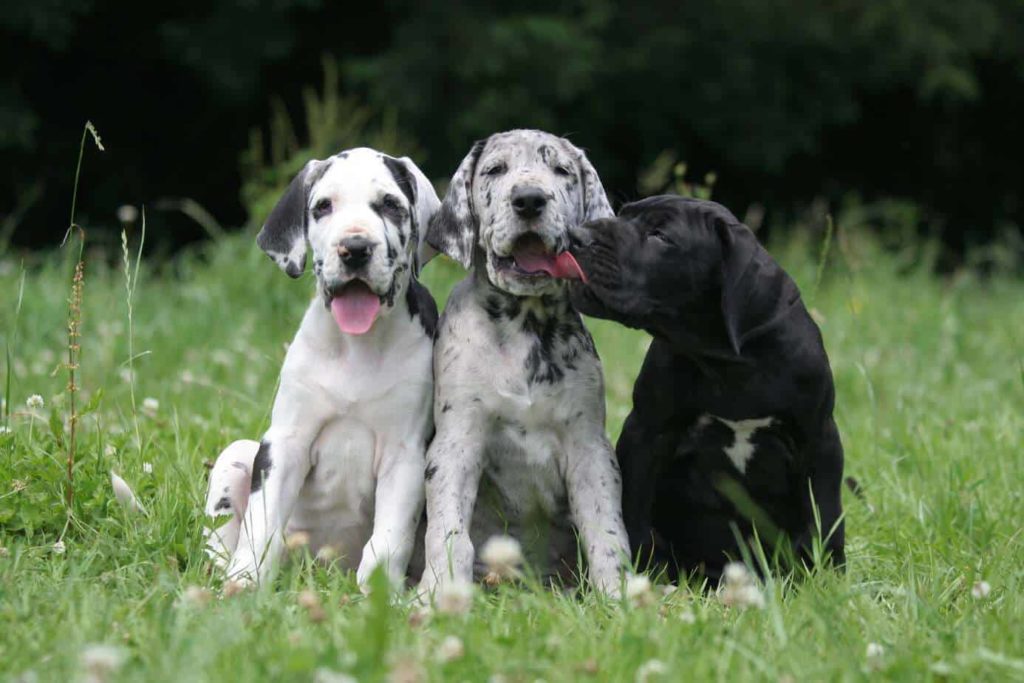 THE BEST FOODS FOR GREAT DANE PUPPIES
Create a Backyard Doggy Waterpark
This hot-day doggy boredom buster is sure to get tails wagging!
Here are some backyard doggie waterpark ideas for hot days:
-A collapsible dog pool filled with floating dog toys. We LOVE Jolly Balls, Bumpers, and training toys for this!
-A sprinkler
–A dog splash pad. This one is a MUST-have! We found a large version with a non-slip top, perfect for our big dogs!
Set up the waterpark in a shady spot, and as always, watch for signs that your dog is too hot! Play with your dog and encourage them to use their brains and their bodies to explore, splash and find things.
Water activities are fantastic enrichment that will help cool your dog off. However, for dogs who tend to guzzle water or inhale it, be safe and cautious here.
5 Big Dog MYTHS You Need to Know
5 Easy Phone Photography Tips for Dogs
5 Great Reasons to Choose Modern E-Collar Training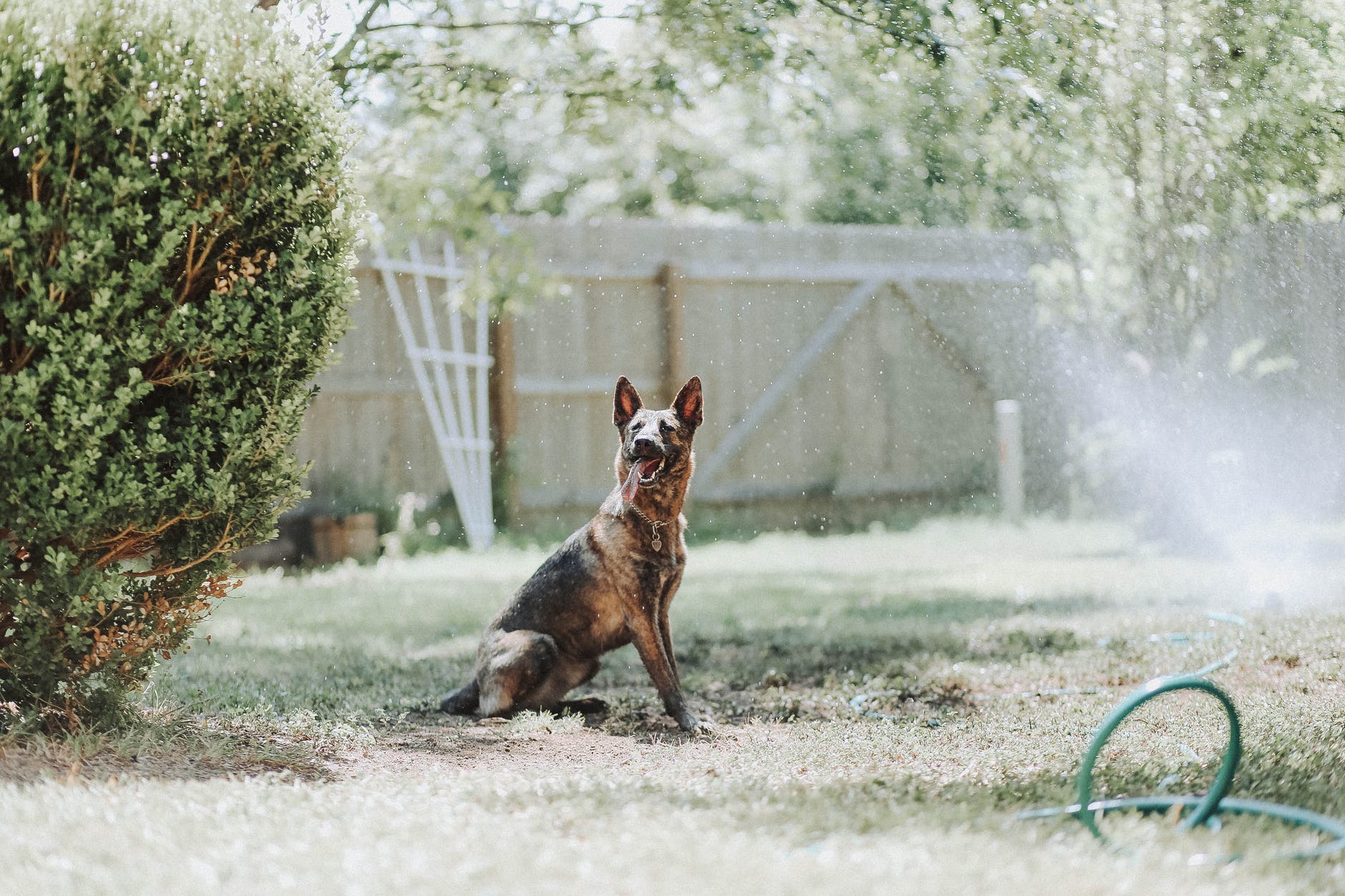 Frozen Pupsicles Recipe
Of course, once your pup has done all of these fun activities, it will be time to cool off with a delicious frozen treat!
A frozen pupsicle is a great way to add enrichment to your dog's day. We've included two recipes for you!
Frozen Doggy Kong Ingredients ideas:
Dog-safe peanut butter like this one from Bark Bistro →
Yogurt, banana, blueberries
Rehydrated freeze-dried raw dog food
Instructions:
Pour mixture into a Kong or other toy of your choice. You can mix the ingredients together OR do it in layers for fun! Freeze the mixture in the Kong for several hours before giving it to your dog.
Frozen Pupsicles Ingredients Ideas
For this version, freeze large blocks inside disposable cups or silicone molds. Pop them out of the mold to serve.
Water, chicken bone broth, beef bone broth, goat's milk
Pureed vegetables such as carrots, sweet potatoes, squash
Cooked meat such as chicken, beef, lamb
A few favorite doggy treats
Instructions:
Fill each cup or mold with your desired ingredients and mix together or create layers. Freeze for several hours before giving it to your dog.
Pro Tip: Go easy on the goat's milk. It can cause upset tummies if not fed in moderation! Keep treats (including doggy popsicles) to 10% or less of the overall diet.
Do not feed popsicles to dogs who are experiencing signs of heat stroke! These dogs require immediate veterinary attention.
What are your favorite ways to keep your dog entertained on hot days? Share them in the comments below!