Pandemic Puppies are real.
You may have one…heck, I do! Figaro, my mantle Dane came to us in August. He's been the most beautiful and welcome distraction from COVID and shuttered school buildings.
In the middle of the lockdowns, thousands of people ran to shelters, rescues and breeders and brought home puppies. At the time, it was the perfect idea!
Everybody was home to raise the puppy and train it, without work schedules getting in the way. People were lonely, frustrated and desperate for something fun and beautiful in their lives.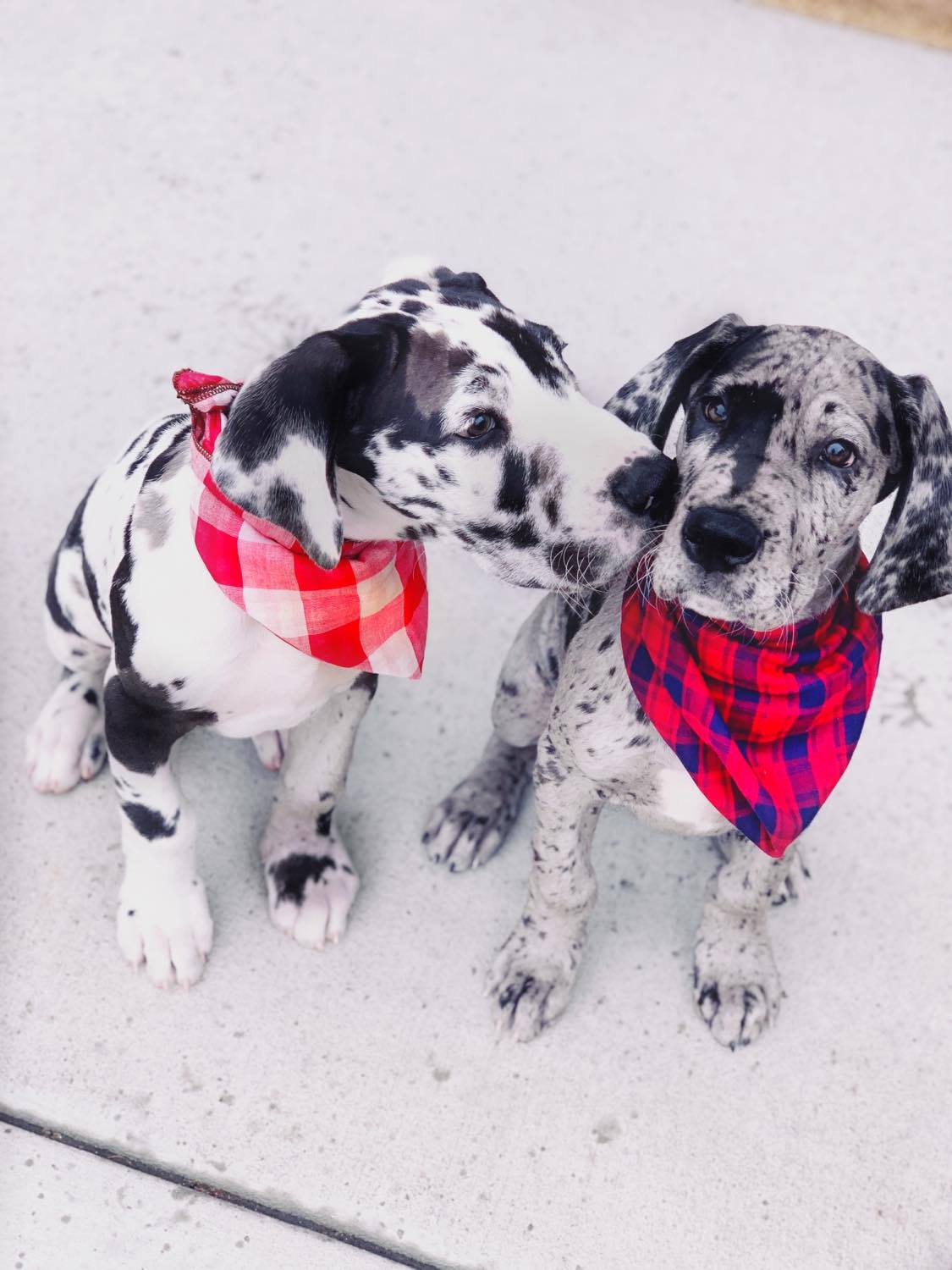 PANDEMIC PREDICTION
People celebrated when the shelters and rescues started to run out of adoptable dogs. The rescues and shelters, however, were alarmed. 
They predicted two things:
a. An influx of intake/surrenders in 2021, from people who didn't properly socialize or train their pandemic puppy and had become frustrated or unable to live with their dog anymore.
b. Backyard breeders capitalizing on the desire for pandemic puppies and increasing their 'production' to meet demand, fueling an already large and existing problem of carelessly bred dogs with health and temperament problems.
Adding insult to injury here is the fact that many people unknowingly purchased their pandemic puppy from unethical and backyard breeders with NO return guarantee, education or support. 
Already set up to fail by poor breeding practices, these dogs are often more difficult to train and socialize.
Then the lockdowns largely prevented people from socializing the exact kinds of puppies that so desperately needed it. Those puppies are now 7-9 months old and have become boisterous, snappy, belligerent, fearful, anxious, aggressive, high-strung or otherwise out of control teenagers.
With no breeder to turn to for support or to return the dog to, the rescues are seeing the exact thing that they feared: a massive increase in intake requests. Piles of under socialized, poorly trained Great Danes from questionable genetics with nowhere to go, from families that were under-supported and in over their heads.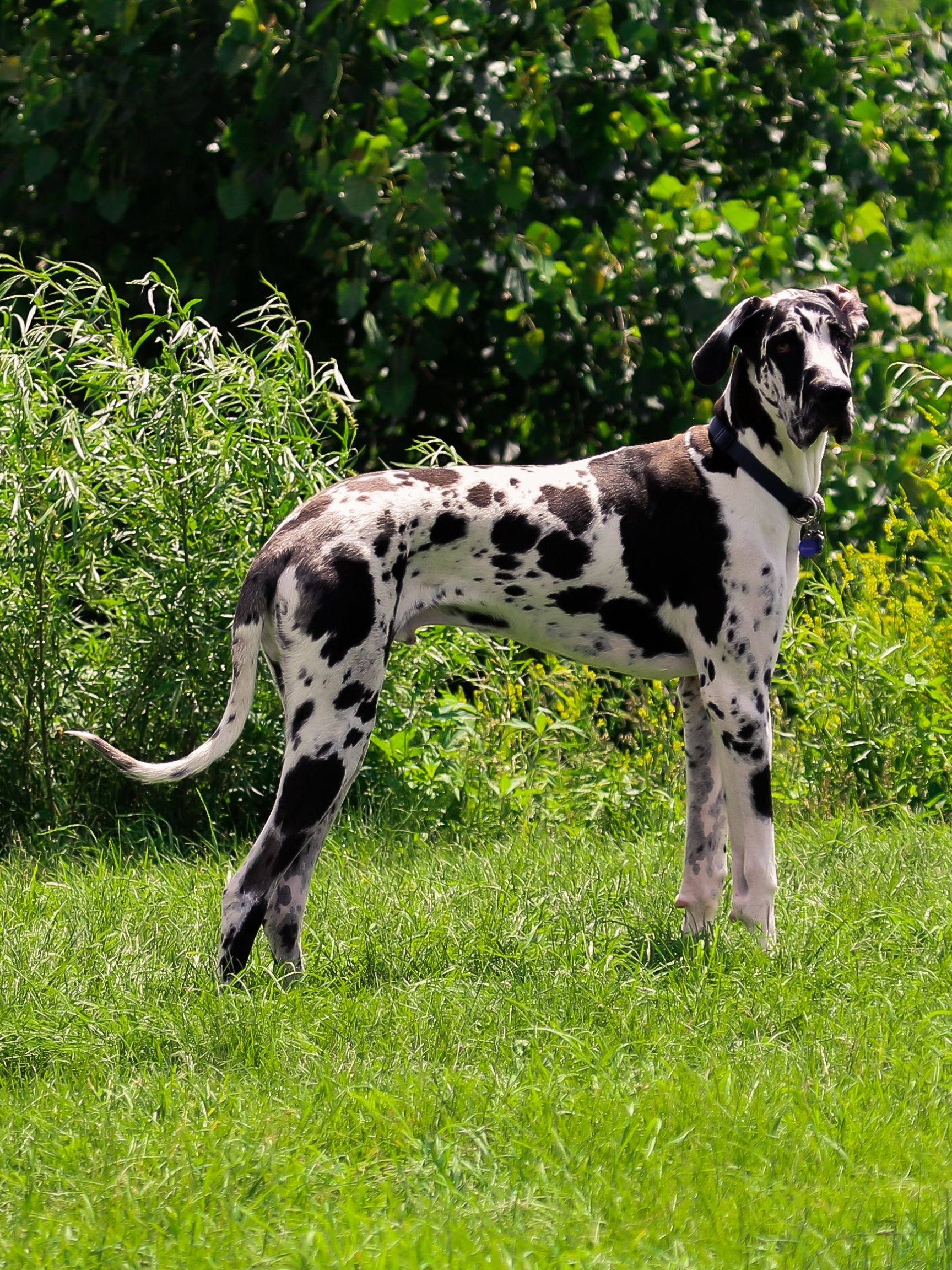 YOUR PANDEMIC PUPPY
This isn't to say that all Pandemic Puppies, or the decision to get a puppy during lockdown was a bad idea! For many people it's been a wonderful experience. For others, it's been a nightmare.
As lockdowns end and people return to work, separation anxiety seems to be a hallmark trait.
Many dog trainers have seen an increase in requests for help with teenage puppies that cannot be left home alone, are terrified to be out in public and may even be reactive or aggressive.
Unfortunately, the shelters and rescues are now being overwhelmed again, and it's not pretty.
HOW TO HELP
We are providing some resources and ideas below. If you have a pandemic puppy that has become a problem for you, or if you have the resources to help, read on.
TRAIN & SOCIALIZE
If you are struggling with a pandemic puppy, we encourage you to first exhaust all options before choosing to surrender your dog to a rescue.
Consult with your breeder or rescue for advice.
Hire a highly qualified and Great Dane experienced dog trainer.
Learn how to properly socialize your Great Dane through positive exposure to a vast array of experiences.
Manage the environment to minimize existing behavioral issues: crates, gates, leashes, muzzles and food/puzzle toys are your friend.
Watch Youtube for training videos that can help you teach your dog. Kikopup, Larry Khron, Susan Garret and Tyler Muto are some of our favorites.
VOLUNTEER & DONATE
If you have the time and resources, volunteer and donate! Our Great Dane rescues are doing amazing things and many have become overwhelmed.
If you must surrender a dog, they can help as well.
SUPPORT ONLY ETHICAL BREEDERS
Robust, thoughtfully bred dogs from ethical breeders are much less likely to end up with health and behavior problems, even when poorly socialized or trained.
Ethical breeders offer lifetime support and never want one of their puppies in rescue; they will stand by your side and help you even when things don't go as planned.
It's not about needing a 'pet, not a show dog'. This is purely about making sure that only breeders who truly care about the health and well-being of Great Danes are rewarded for breeding their dogs.