We've written posts about how to spot a Great Dane Breeder Scam , and we've written about common Great Dane Breeder Red Flags.
That's a lot of information on which breeders NOT to choose, but how do we know which breeders are the ones to look for?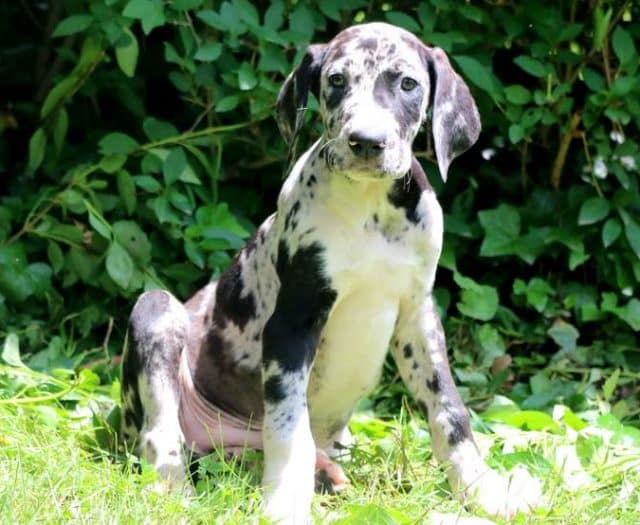 This post is perhaps the most important in our series on finding and supporting ethical breeders, and one you should read before you purchase your next Great Dane Puppy.
FIND A GREAT DANE BREEDER NEAR ME
Before you can begin the process of choosing a breeder, you have to find one!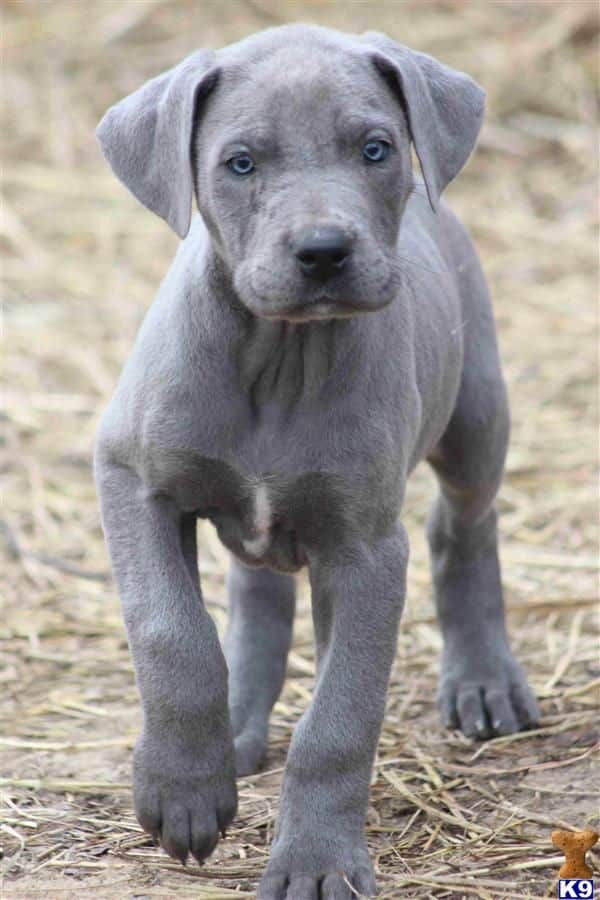 There are a few ways we recommend searching.
Make sure to chat with references, veterinarians, and Great Dane lovers who are 'in the know'.
KNOW WHAT A BAD GREAT DANE BREEDER LOOKS LIKE
Inform yourself what backyard breeders look like, talk like, and act like with their litters.
Too many breeders are getting away with making people think their puppies will be healthy when they are not health tested at all.
Read and educate yourself of what a backyard breeder does with their litters so that you know what to avoid.
Off Color and Designer Great Danes
Bad Breeders
Scam Breeders: What to Look For
Breeders: Shady Business
Should I Choose a Breeder or Rescue?
Choosing a Dog From a Show Breeder
What Makes a Breeder Good?
What is a backyard breeder? The AKC has 1000's.
CHOOSE A GREAT DANE BREEDER
Now that you've got a few names, you'll want to narrow it down a bit. Perhaps you are looking for a specific color, or really like the 'look' of the dogs being produced by one of the breeders. Avoid buzzwords like 'Euro'.
Euro Danes: A Big, Droopy Problem
What Does Euro Mean in Great Danes?
Decide on a color that you'd like, and pursue Great Dane breeders who test their dog's health and produce those colors.
Blue Great Danes
Mantle Great Danes
14 Exciting Things about Black Great Danes
Colors of Great Danes
VERIFY HEALTH TESTING IS COMPLETED WITH OFA
The next thing you are going to want to do is to verify the following things.
I'm going to be brutally honest here.
What is OFA Health Testing?
Is Embark a 'Good Enough' Health Test?
We are really, really sick and tired of breeders who claim they've 'health tested' their dogs after getting them checked out by a veterinarian.
That is NOT health testing.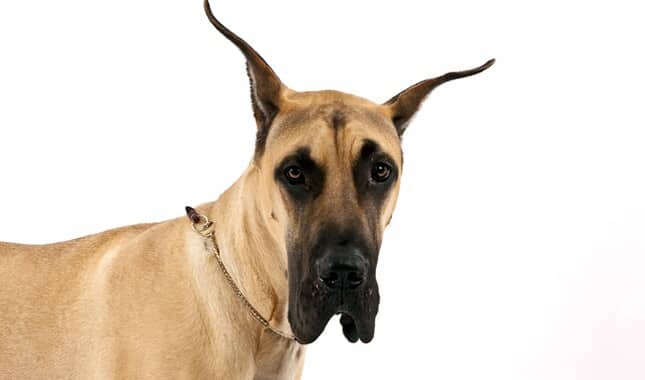 Actual health testing for dogs in a breeding program involves x-rays, bloodwork, an eye-exam and an echocardiogram.
Expect nothing less. OFA health tested dogs are much less likely to pass expensive and painful conditions onto the puppies.
Read more information about OFA Health testing here. 
Both dogs that were bred to create the litter should be fully OFA Health tested: Hips, Eyes, Heart, Thyroid.
Ask the breeder for the CHIC# for each dog, and then verify the results at www.ofa.org using their free search tool.
LOOK FOR EXCELLENT PARENTS
Look first at the parents that were bred.
Are they excellent examples of the written breed standard?
Are the parents free of roached back, droopy eyes, flat or deformed feet and legs, bloat, aggression, fear, thyroid disease and heart problems?
Are they strong, clean, well-cared for, trained and offered enrichment and family time?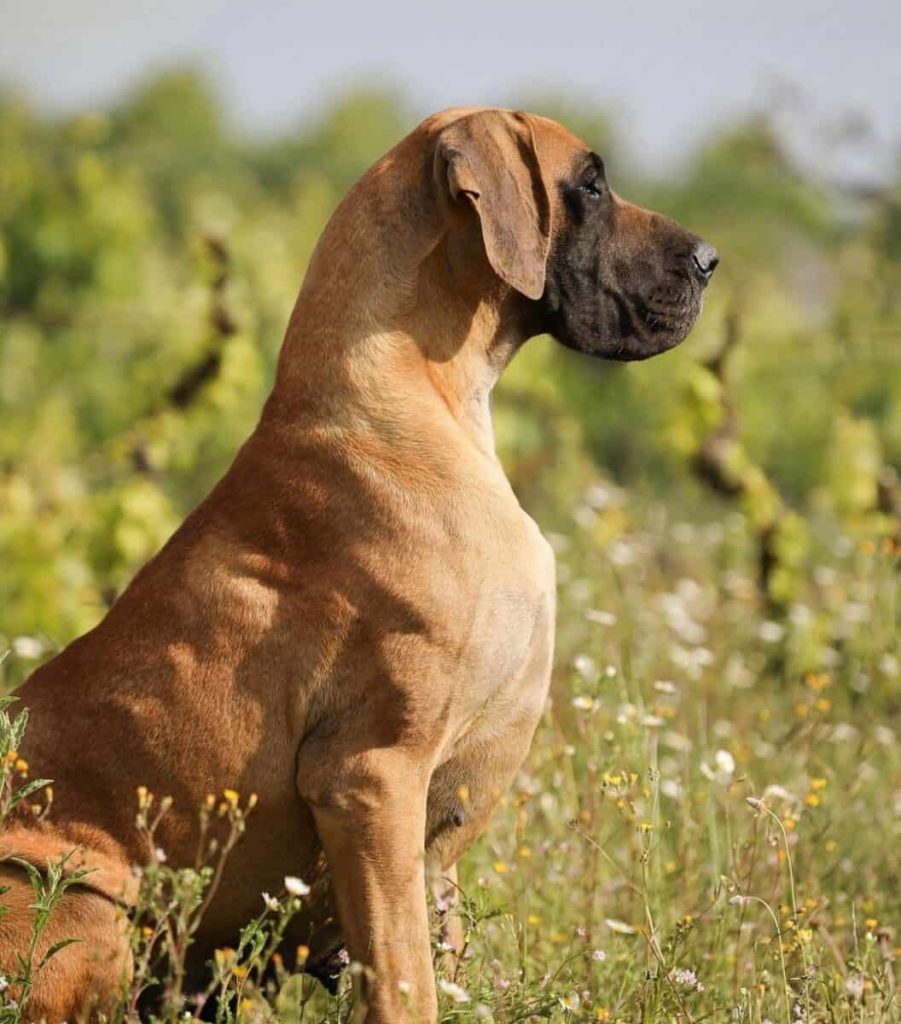 Does the breeder show their dogs, or have puppy buyers that show the dogs and prove that they follow the breed standard?
AKC PAPERS DO NOT MEAN THE DOGS ARE WELL BRED
Note: AKC Papers are not enough.
Healthy Great Dane puppies should have good bone ('substance') and be confident, curious and friendly. They should have tight, strong feet and be free of knuckling, worms and sores.
If you see timid, sick, weak or small puppies contact your local Great Dane rescue.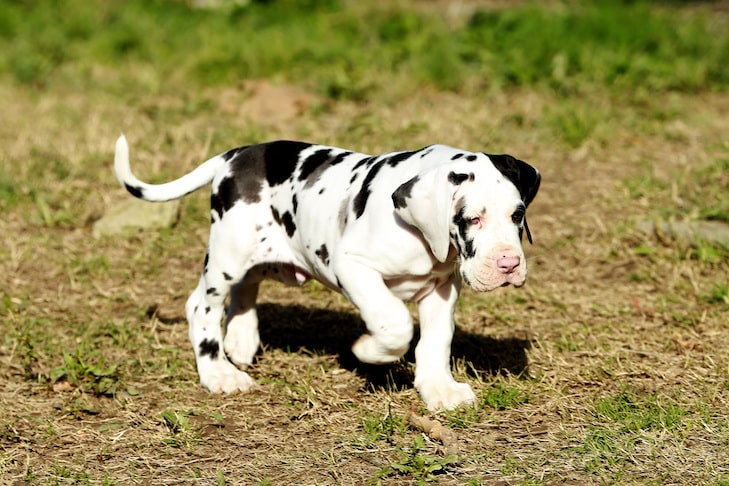 They may be able to step in and request that the breeder surrender the dogs and help them find suitable homes once they are healthy.
WHAT IS AKC REGISTRATION?
Ask the breeder about AKC Registration.
They should have a documented pedigree for the puppies going back at least 4 generations, and should be willing to share it with you so that you can research the genetics.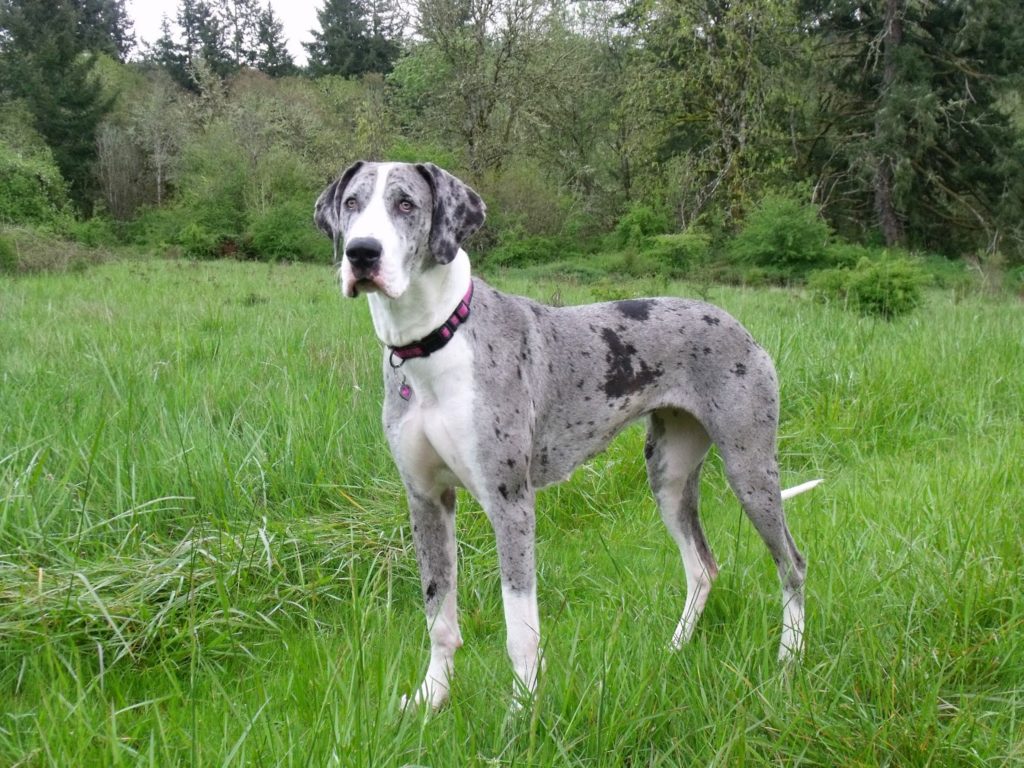 Most ethical breeders sell their puppies with an AKC LIMITED registration, meaning that you won't be able to breed your puppy and register the off-spring with the AKC.
This restriction helps breeders keep their genetic lines from getting mucked up by 'backyard breeders'.
IF YOU'RE LOOKING TO BREED YOUR NEW GREAT DANE
If you want to breed, be honest with the breeder and ask if you can mentor with them. Finding a quality breeder to learn from will also ensure you have better access to quality puppies for breeding in the future.
LOOK FOR A BREEDER THAT SOCIALIZES ITS PUPPIES
Make sure the breeder you are talking to thoroughly socializes the puppies.
Puppy Socialization
Puppy Culture: A Way to Socialize from the Start
Puppy Socialization Guide
Puppy Training: 5 Mistakes in Training
Well-socialized dogs make GREAT family pets! Be wary of any breeder that doesn't expose puppies to a variety of textures, obstacles, noises, experiences and items. They should be spending time with the puppies and making sure they have lots of opportunity outside of the whelping area.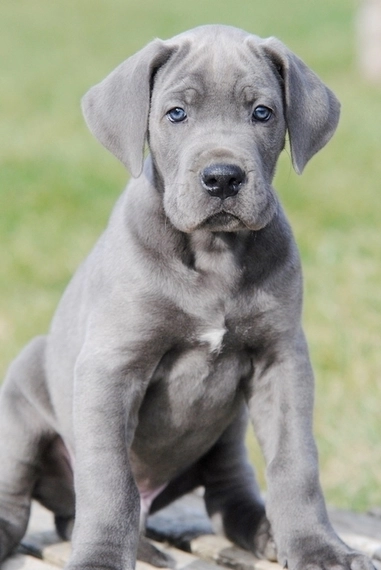 If the puppies are extremely timid, shy and fearful it's very likely that the breeder is not using ethical practices for breeding and socialization. These puppies absolutely deserve an amazing chance at life, but their breeder does not deserve your money.
Some of the best breeders use Puppy Culture/ENS type protocols that are time consuming but extremely effective for ensuring that puppies are confident, engaged and able to handle the world. Read our post on Puppy Culture socialization here.
NO DOUBLE MERLE
No ethical, thoughtful breeder will pair two dogs with spotted coats.
This can create double merle puppies, which can be blind, deaf, and have piles of health problems.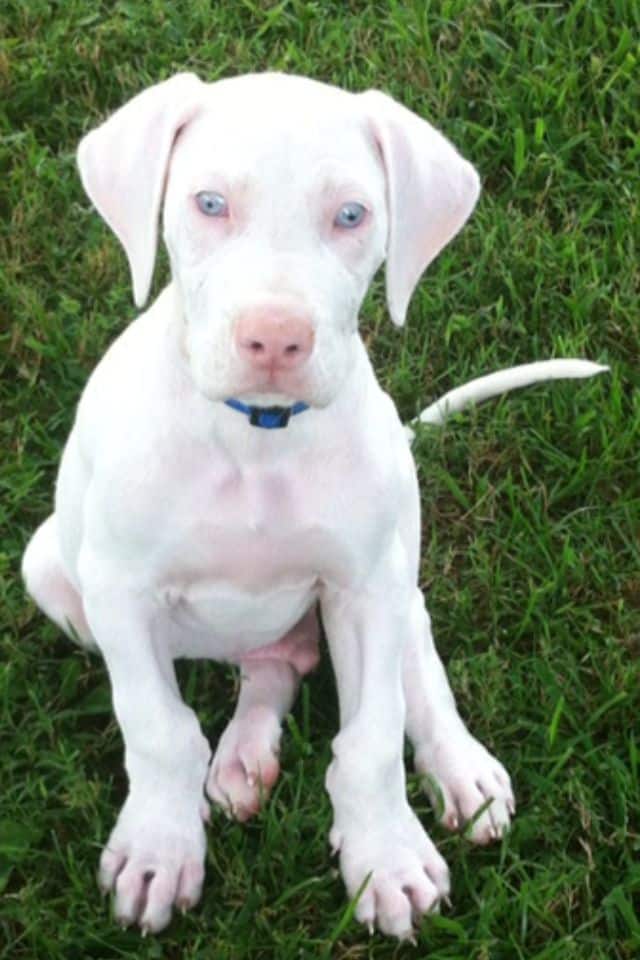 Here are a few examples of color pairings that you do NOT want to see:
Harlequin + Harlequin
Harlequin + Merle
Merle + Merle
Entire rescues are dedicated to saving the sick, timid, weak, deaf and blind white or mostly white puppies that result from these preventable pairings. Some breeders will do this anyways and then hard cull (euthanize) the white puppies at birth so that people never know.
Be educated about this, it's important!
CHOOSE AN APPROPRIATE COLOR PAIRING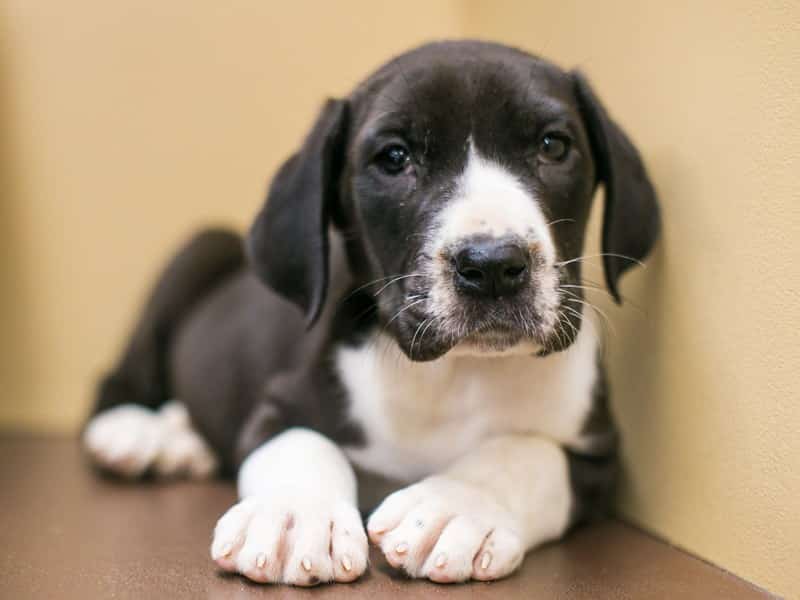 Appropriate Great Dane Color pairings include:
Harlequin + Mantle
Mantle + Mantle
Black + Black
Etc.
BREEDER CONTRACT
A breeder should have a solid, in-depth contract for you that covers everything from basic care requirements to breeding restrictions, spay and neuter and health and return guarantees.
Any breeder that does not require this doesn't likely care much about the puppies, where they end up, or their relationship with you as the buyer. Ask to see the contract in advance; this can also help weed out breeders that are actually a scam and don't have any puppies to sell you at all.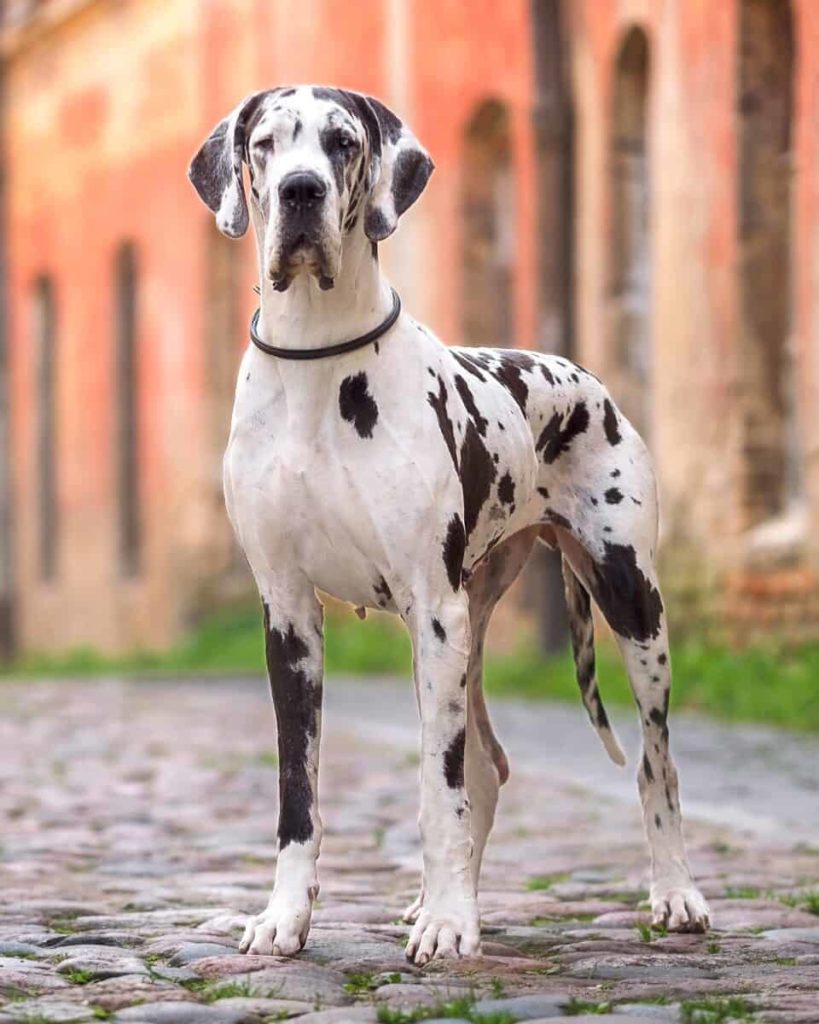 BREEDER GUARANTEE
Your breeder should be 100% willing to take a puppy back at any time, for any reason.
This simple guarantee helps ensure that no ethically-bred Great Dane ever ends up in a shelter or rescue. 
If your breeder wouldn't take a dog back, they don't care much where they end up. In my opinion, that's one of the worst offenses a breeder can make.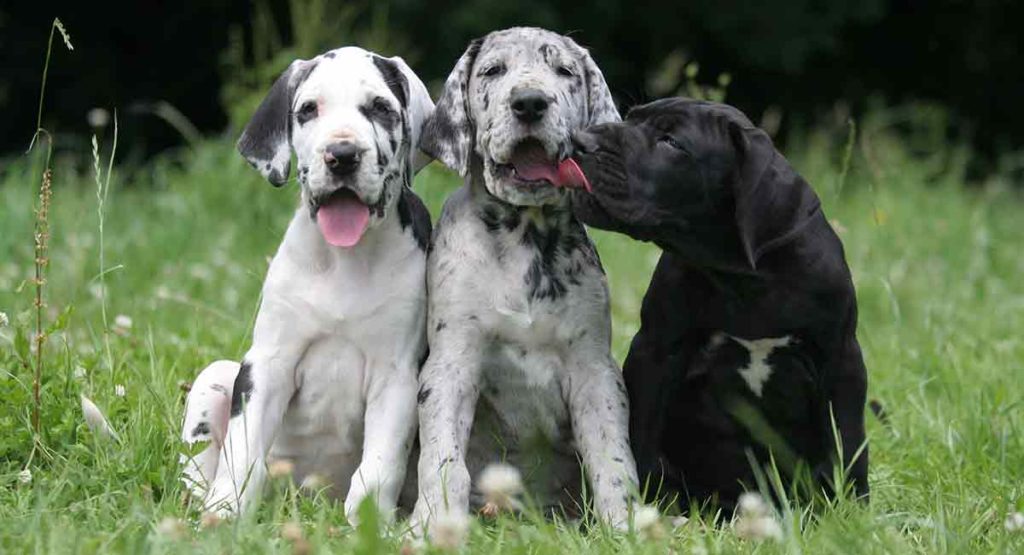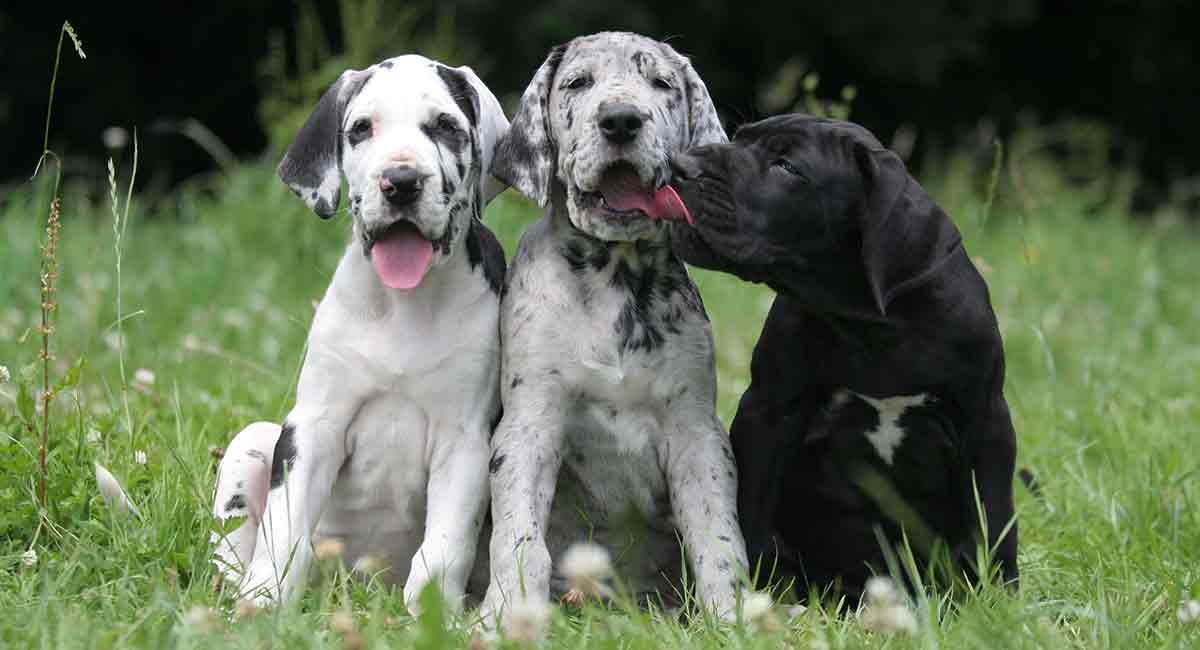 If you don't think it matters because you never have any plans to return the dog, do a quick search through the many Great Dane rehoming groups. Digest the sheer volume of posts from people who didn't think they would ever have to find a new home for their dog.
None of those people likely have a breeder who backs them up and will help them. Don't be that person, and don't financially support those kinds of 'breeders'.
BREEDER KNOWLEDGE AND SUPPORT
The breeder you choose should have a HUGE amount of knowledge about Great Danes and will be able to talk to you about nutrition, health and more.
Expect your breeder to be interested in you as a buyer, and to want to watch the puppy grow up. They will be there to answer your questions!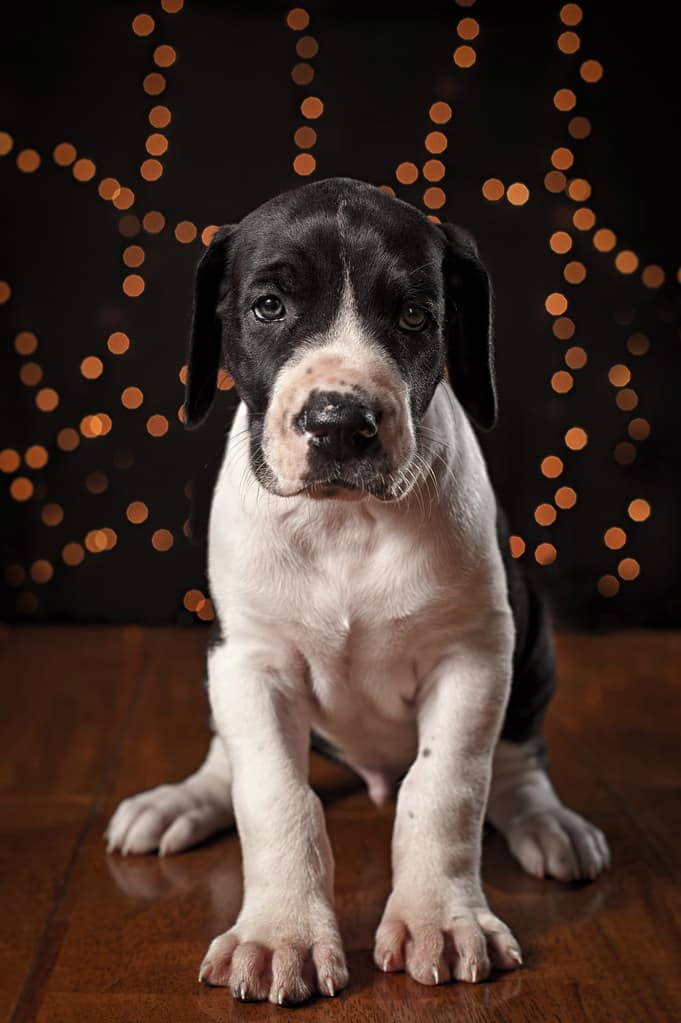 It is important that you have a personal relationship with your breeder. If you don't like them as a person, that maybe a red flag.
WHY DOES CHOOSING THE RIGHT BREEDER MATTER?
It's not the ethical breeders that are the problem.
It's the careless, thoughtless backyard & mill breeders that are a driving reason behind why so many dogs end up in rescue.
We support breeders, and we support a buyers choice to choose breeders instead of choosing rescue.
If you choose to purchase a dog, we ask that you to be thoughtful in your decision. Choose only the types of breeders who are not contributing to the population of discarded purebred Great Danes that fill up local rescues across the Country.