Bloat is one of the most terrifying and uncertain things we can face as Great Dane owners. It is painful, distressing, and can happen quickly to dogs that otherwise seem healthy. Great Dane bloat and gut health go hand in hand.
It's important to address poor gut health in your Great Dane.
Bloat is a deadly emergency in large and giant-breed dogs where the stomach fills up with gas, air, food, or fluid.
It is a life-threatening event that requires immediate medical attention, especially if the stomach flips ('torsion').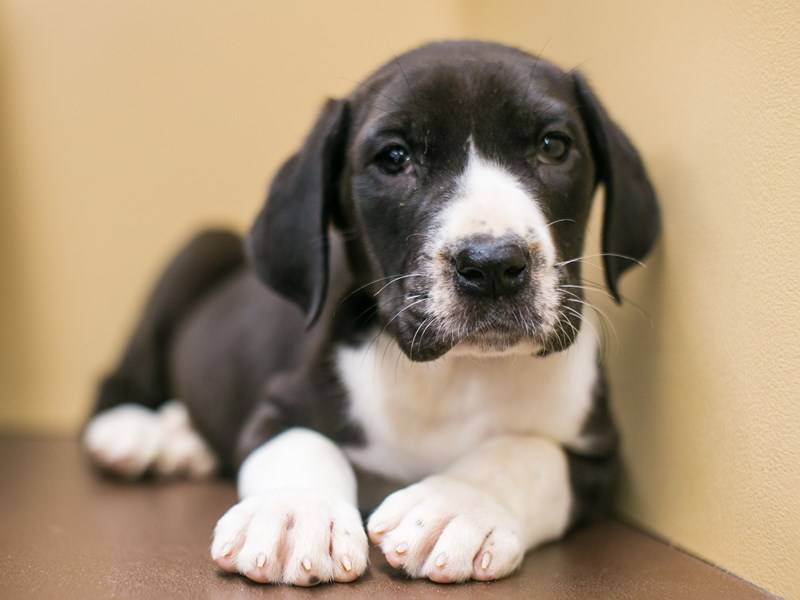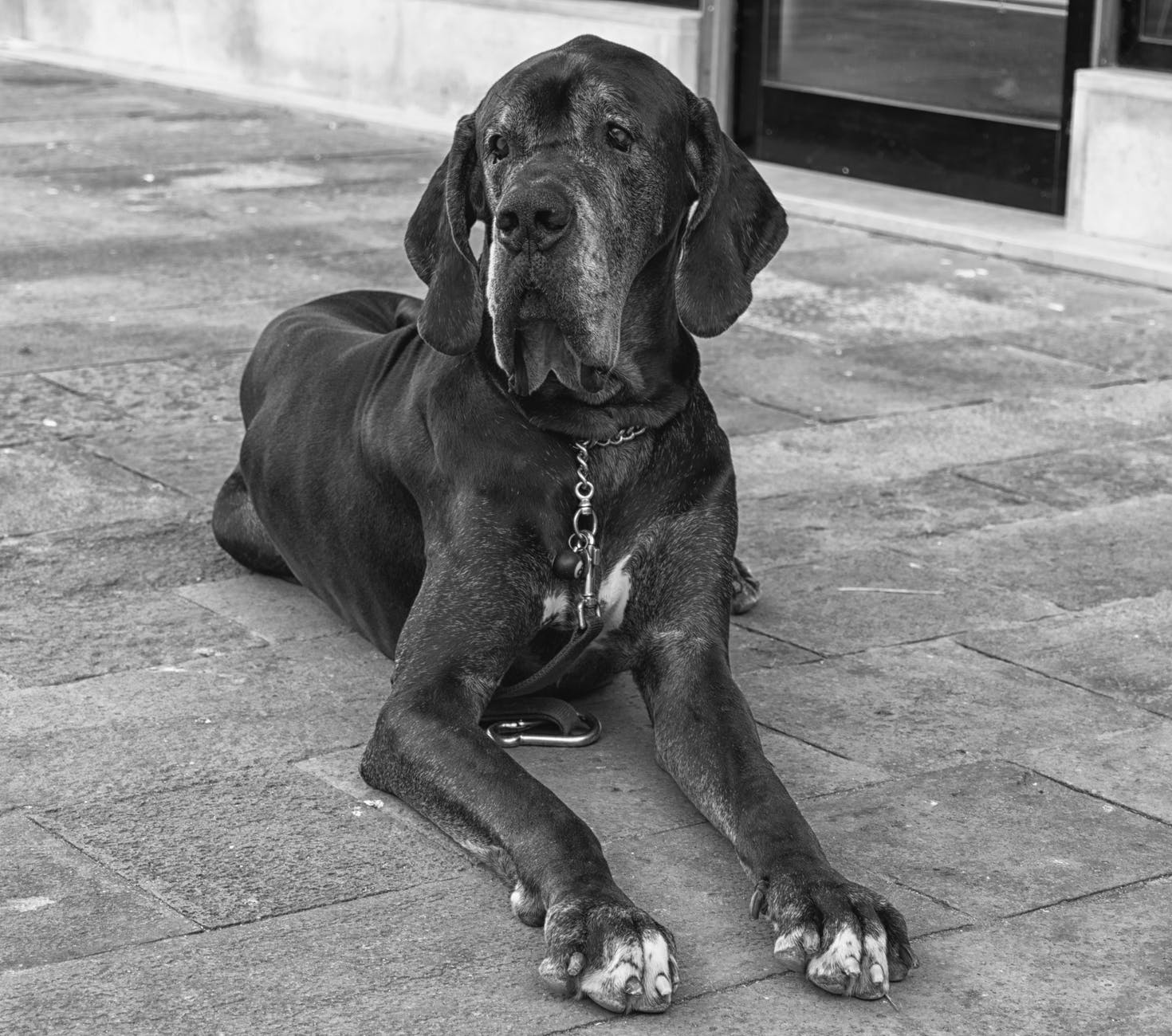 Great Dane Bloat and Gut Health
While the exact cause of bloat in Great Danes has not been proven, a lot of research indicates that bloat has strong ties to genetics, anxiety, and gut health.
How genetics affects a dogs risk of bloat
Ethical breeders will utilize advances in modern genetics testing, plus a thorough study of the pedigree, to verify that the parents are unlikely to pass on the bloat genes. They should not breed dogs where a history of bloat is in the direct lineage.
Studies show that dogs with a genetic link have a significantly higher risk of bloating in their lifetime.
Emerging research also indicates that poor gut health may be a contributing factor to bloat, or at the very least does very little to help prevent it.
Basically, poor genetics + poor gut health create a perfect storm.
Great Danes that are otherwise low-risk for Bloat can still experience a bloat event, and it's important to note that Gastropexy doesn't prevent it.
Gastropexy/tacking can, however help keep the stomach from flipping (torsion) if a bloat event occurs.
Gut health can be affected by genetics, diet, medications, vaccines, vitamins and environment.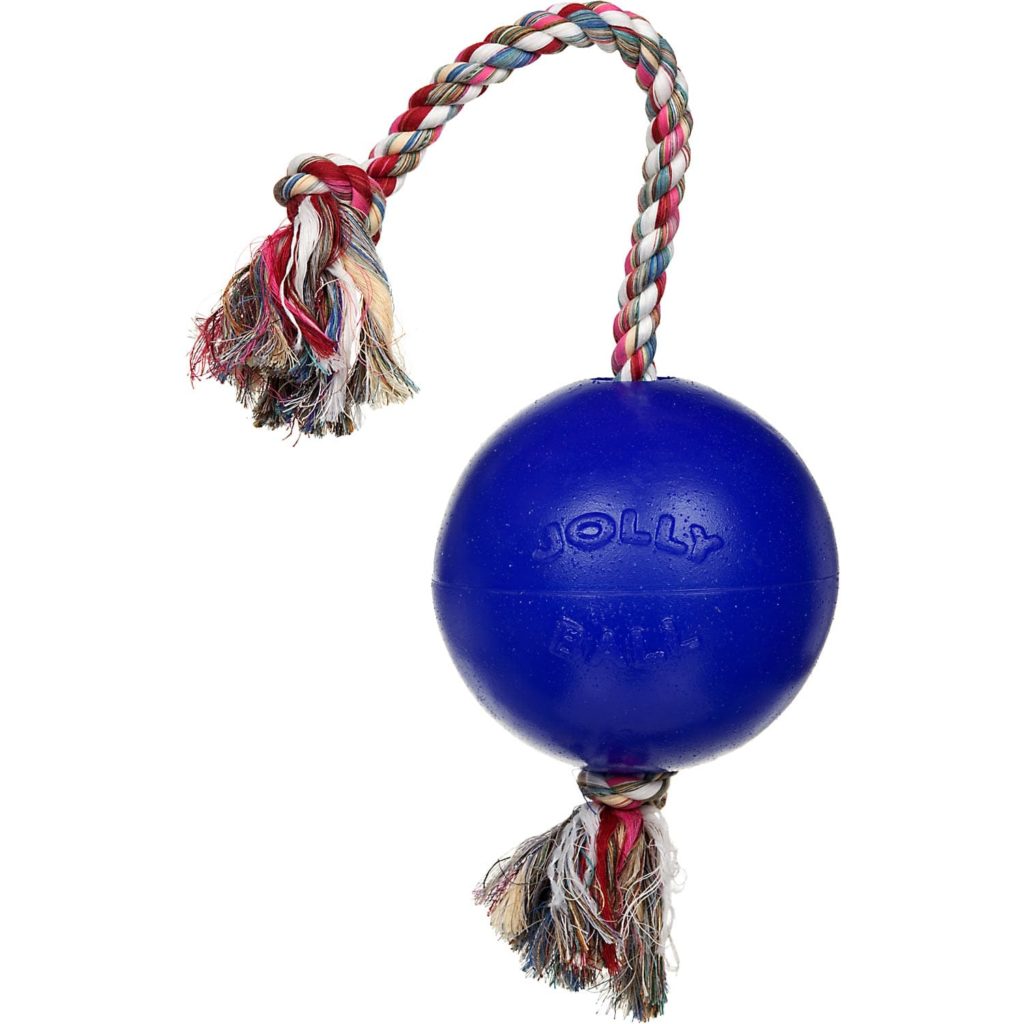 How constant diet changes affect gut health
Many Great Danes struggle with diet and food changes.
Soft stools, excess gas, diarrhea, regular puking, tummy upset and allergies (itching, swelling, redness, yeast, buildup/gunk in ears) are all signs that gut health and diet need to be addressed.
Studies indicate a strong correlation between stomach bacteria, inflammatory bowel disease and bloat, and that a variety of similar risk factors (including genetics) contribute to this.
Addressing these factors is especially important if you are aware of a genetic link with bloat in the lineage of your dog (please hold breeders accountable!)
What does Bloat in Dogs Look Like?
Does resting after meals prevent Great Dane Bloat?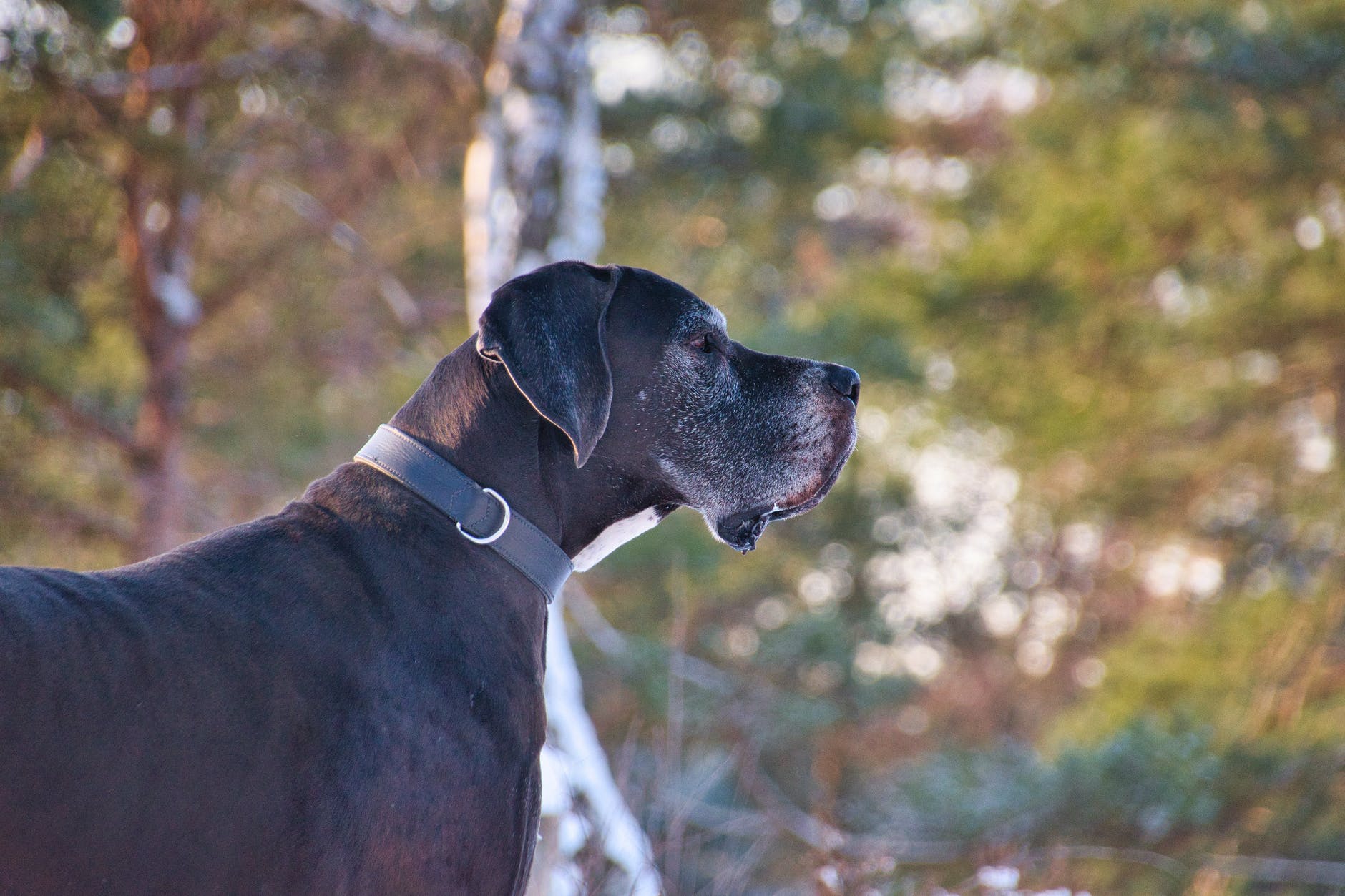 How to Address Gut Health Issues in Great Danes
The Best Probiotics for Great Danes
Add a probiotic supplement. Even if the food you feed contains 'added probiotics', a quality supplement is more likely to contain healthy, live, beneficial bacteria.
We recommend the following brands on Amazon (links to product):
Add these to their meals. Most dogs eat them right up, especially the powders sprinkled on top of a raw egg or scoop of fresh food. As always chat with your vet before starting any new supplement! 
The Best Foods for Great Danes
Choosing the right kibble is exceptionally important for Great Danes. Check your labels. Avoid foods that are from companies who do not employ a board-certified Veterinary Nutritionist to formulate their foods!
Boutique food brands are killing and harming our dogs.
What is Ingredient Splitting in Dog Food?
Is DCM Heart Failure Caused by Dog Food?
What Should I Look for When Buying Dog Food?

We do not recommend: 

1. Kibbles that are grain free, which can increase the risk of heart problems in Great Danes
2. Kibbles that require the dog to eat a lot to obtain enough calories. For a 125lb dog, we like to see feeding ratios of 4-5 cups/day. 
3. Kibbles that show signs of ingredient splitting
4. Boutique food brands that don't have a full-time board-certified Veterinary Nutritionist on staff. This includes (but is not limited to): Fromm, Victor, Nutrisource, Nulo, Nutro, 4Health, Diamond, TOTW, Life's Abundance, Gentle Giants
We do recommend: 

1. Foods with meat, meat meal, or meat by-product meal in the first 4 ingredients
2. Foods that have been subjected to food trials and research: brands include Royal Canin, Purina, Hill's Science Diet and Eukanuba
3. Fresh food toppers such as balanced raw, raw eggs, water-packed sardines, goat milk (in moderation) and fresh fruits or vegetables, up to 10% of the diet
4. Probiotics and fish oil
5. Slow eating and smaller, more frequent meals.
If your Great Dane is struggling with gas, burping, puking, allergies and/or soft stools and diarrhea, you need to look at parasites, medical reasons, and the food.
We do not recommend low-quality kibbles. Choose a professionally formulated raw diet or a kibble that was formulated by a board-certified veterinary nutritionist. 
The following brands and formulas are ideal:
This list will be updated soon to include a few Pro Plan SPORT formulas and a very small handful of other brands that qualify. In the meanwhile, everything on that list above is exactly what you need.
Check out THE GIANT DOG FOOD PROJECT where you can compare brands and values head to head.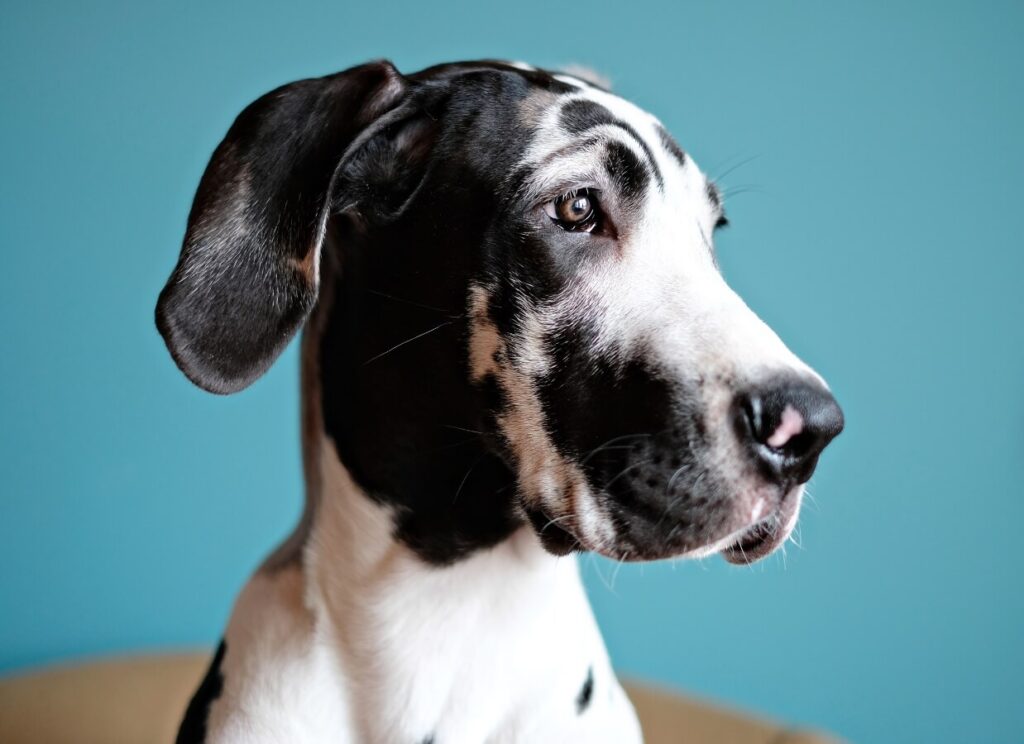 How to Socialize a Great Dane Puppy
Socializing a Great Dane puppy is a critical aspect of their upbringing that sets the stage for a well-adjusted and confident adult dog.
Begin early, exposing your puppy to various people, animals, and environments. Ensure that each of these interactions is a positive experience! The last thing you want is for your puppy to associate the environment with being overwhelmed or scared.
Start with gentle and positive interactions in safe settings, gradually increasing the complexity of social experiences.
Enroll in puppy training classes or playgroups to facilitate controlled interactions with other dogs and to instill good behavior. Expose your Great Dane puppy to different sounds, sights, and situations to prevent fearfulness in adulthood.
Always use positive reinforcement, rewarding calm and confident behavior with treats and praise.
By providing a wide range of positive experiences and ensuring your puppy associates socialization with positive outcomes, you'll be on the right track to raising a well-socialized and well-adjusted Great Dane.
There is some interesting data regarding a notable increase of bloat events in places where kibble diets are more common, which could indicate an additional link between kibble and bloat. More studies are needed. 

Encourage slow, stress-free eating. 
Gut health may be improved through the thoughtful use of diet and probiotics. Chat with your veterinarian. It is extremely important to address gut health issues in Great Danes.

We can never really prevent bloat, but we can take steps to try and minimize the chance that a bloat event may occur. We owe it to our Great Danes to keep them healthy and address their gut health!
NOTES: There is no known way to prevent bloat, and the causes are not truly understood. We do our best to present the most up-to-date research, however it is up to the reader to make decisions regarding the health and well-being of their dog. We make no claims here to prevent or treat bloat. Find a veterinarian with GIANT breed experience, and chat with them.