Your Great Dane is bored. It's true. 
This is important. Most people imagine their Great Dane should be a couch potato, content to lounge all day.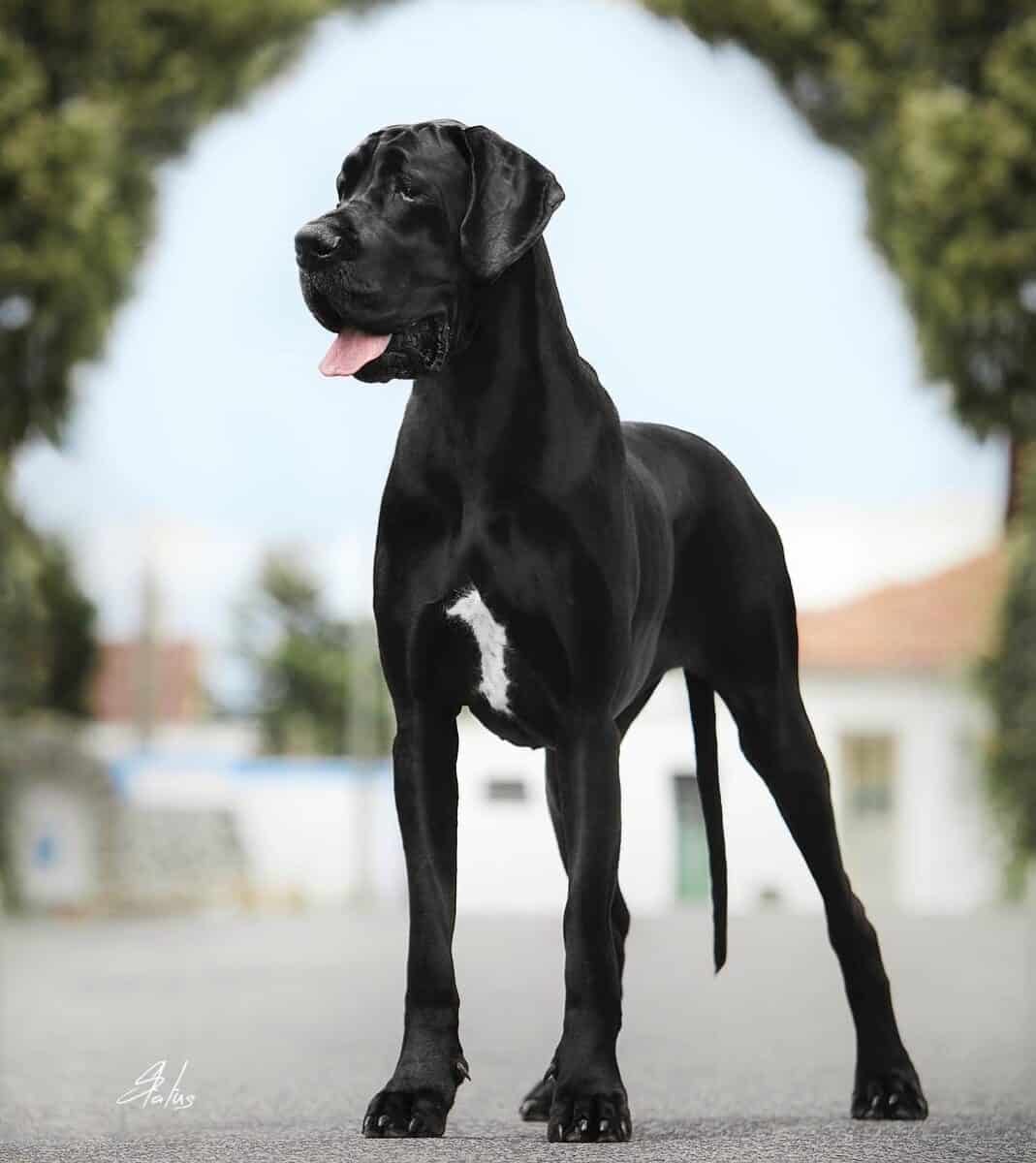 They kind of are. They do like to lounge! Most will happily park themselves on a couch given the opportunity.
They don't need the same kind of intense working and exercise that a herding dog or terrier might need. 
But they are still dogs, and I think we all tend to forget that. 
YOUR GREAT DANE IS BORED BECAUSE ITS DOING THE SAME THING ALL DAY, EVERYDAY
Imagine a life inside a home. You cannot see friends, watch TV, read a book, work on a hobby or go for a walk. This is the life most pet dogs are living. A few toys scattered about and a quick 15 minute walk really isn't fair, nor is it enough. 
WHAT BEHAVIOR IS YOUR GREAT DANE DEMONSTRATING?
Do any of these common 'complaints' accurately describe your dog? 
Destructive (Bedding, couches, walls, etc.)
Noisy (Barking & whining)
Digs Holes & Pulls up Landscaping
Escapes (Jumps fences, breaks out of crate)
'Stubborn' (Doesn't listen, won't come when called)
'Defiant' (Ignores commands, doesn't respond to corrections)
'Dominant' (Makes the rules)
Rude (Jumps, steals, humps, etc.)
Boredom, frustration, confusion and anxiety are key factors with dogs that are destructive, out of control and difficult to live with. Not 'Dominance' or being 'defiant' or 'stubborn'. 
BEHAVIOR IS TIED TO BOREDOM
SO many difficult behavior problems are minimized or even eliminated when you solve issues related to boredom, anxiety, and a lack of sleep.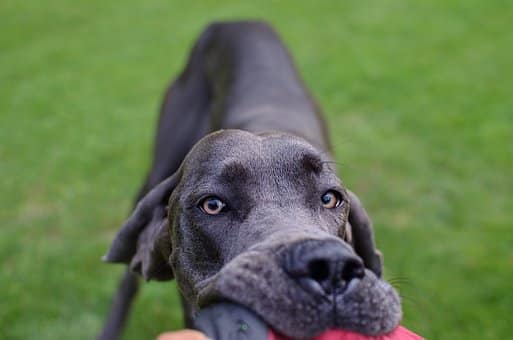 Stir crazy, under-stimulated, over-tired anxious dogs are really hard to live with. 
Any good dog trainer worth their salt will address most behaviors by first assessing the routine and what kind of access the dog has to appropriate mental enrichment and exercise. 
Destruction, digging, chewing, getting into the trash, barking and hopping the fence are all signs that a dog literally doesn't have any appropriate outlet for the correct behavior. 
They are saying, in dog language that they are BORED.
ENRICHMENT IDEAS FOR GREAT DANES
Even just a few minutes per day can go a long ways here. If you have more time on the weekend, save that for the big stuff. During the work week, compromise where you need to and make up for it later. That's ok to do! 
UNSTRUCTURED WALKS
Instead of structured walks on pavement, consider also adding unstructured walks that involve sniffing, exploration, and moving naturally on varied terrain such as grass, sand and gravel. 
VISIT A DOG FRIENDLY STORE
If your dog is friendly, visit your local dog-friendly store and pick out a new treat. 
Check out this list of dog friendly stores.
PEOPLE WATCH WITH YOUR GREAT DANE
Sit at a park on a blanket and watch people and dogs walk by. Not only is this activity mentally engaging, but it socializes your Great Dane by allowing them to realize that they can be 'in' the chaos without being apart of it.
Puppy Socialization
Puppy Culture: A Way to Socialize from the Start
Puppy Socialization Guide
Puppy Training: 5 Mistakes in Training
USE CLICKER TRAINING TO TEACH NEW TRICKS TO YOUR GREAT DANE
Use clicker training and teach your Great Dane a new trick each week. Clickers are a fantastic tool and can engage even the bordest of dogs instantly.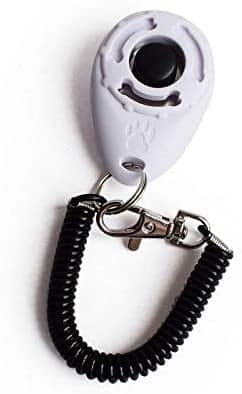 Practice the basics every day for just 10 minutes. Sit, down, stand, leave it, wait, drop it, come, heel.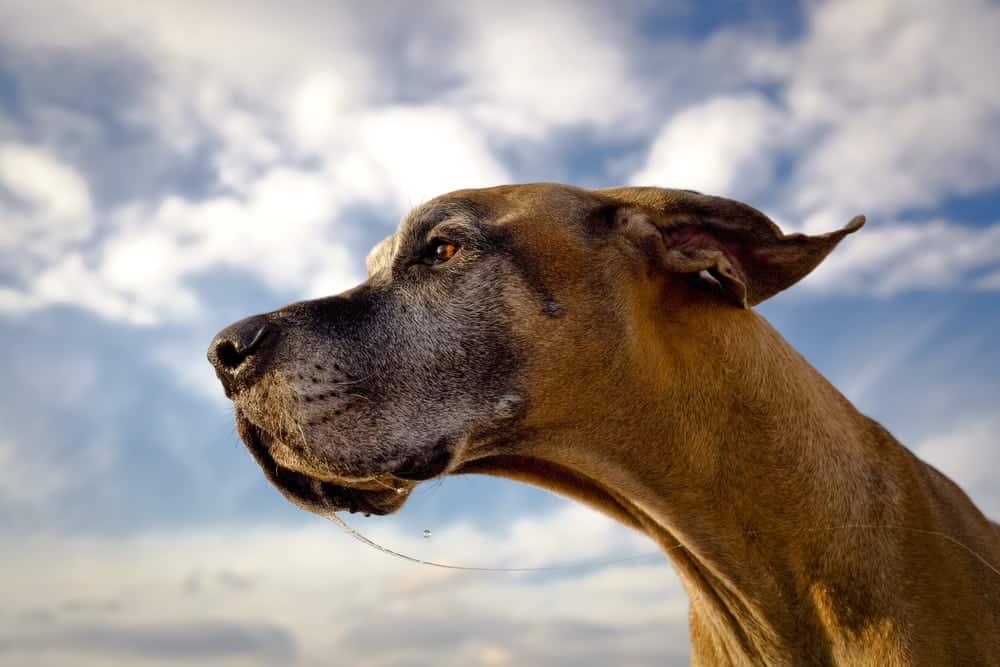 TAKE A CLASS TOGETHER
Take a class together. Learn how to stand for the show ring (conformation class), work up to your Canine Good Citizen (obedience) title and then go a step farther into Rally Obedience.
WORK ON SCENT WORK WITH YOUR GREAT DANE
Scent work and fitness paws classes are also wonderful ways to bond and provide enrichment.
USE FITPAWS TO PRACTICE SKILLS
Purchase some FITPAWS and learn how to use them to teach your Great Dane better balance, coordination and body awareness.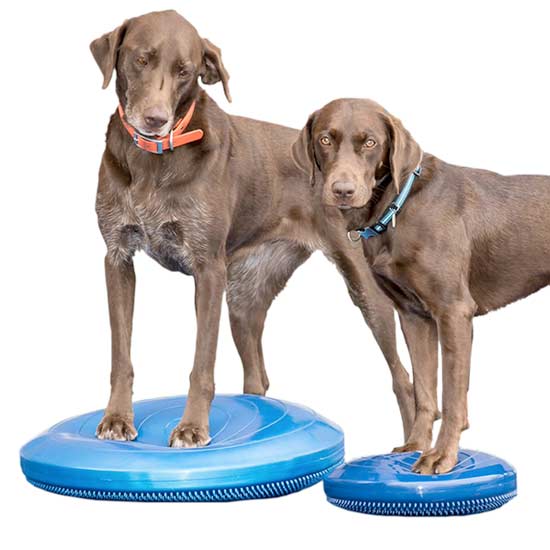 If you don't have FitPaws, watch Youtube videos online for dog coordination exercises.
For dogs aged 2+, contact your local dog clubs. They may have some fun out of the box ideas for you such as weight pull and search and rescue, depending on your dogs fitness level and temperament. 
USE A PUZZLE FEEDER
Have your Great Dane eat meals out of a puzzle feeder.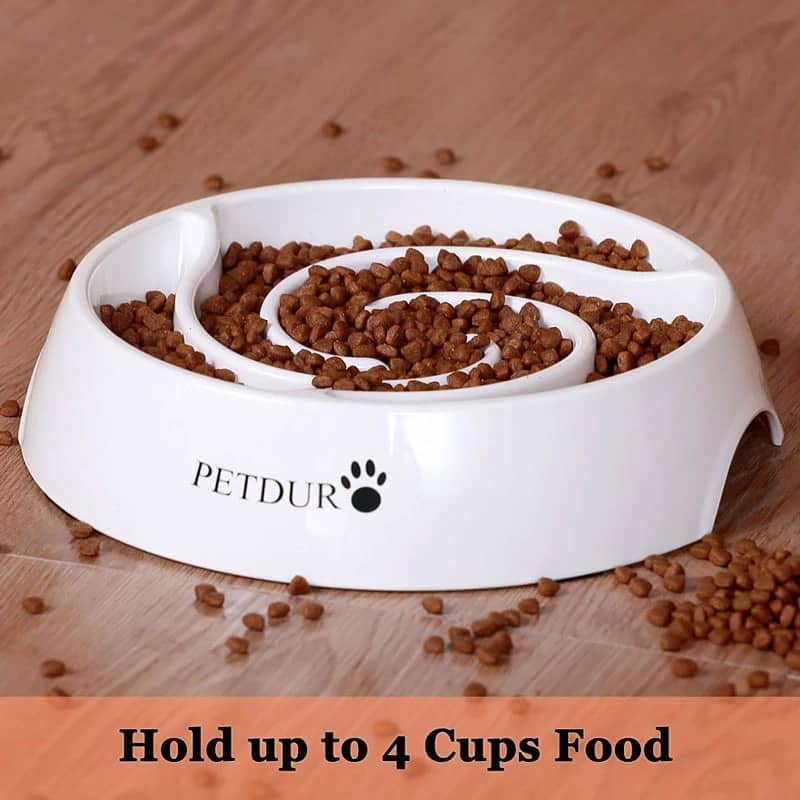 Roll your dog's kibble up into a towel so they have to forage to get it out.
Ask them to complete a behavior to be rewarded with another (example, if you want this tug toy, sit first).
FILL UP KONGS FOR YOUR GREAT DANE
Stuff rubber KONG toys with frozen goodies. 
Stuff your dog's Kong with their favorite treats, peanut butter, coconut oil, etc, and make them work to get it out. Freezing the Kong will make it last longer and be a harder task for them. Purchase here: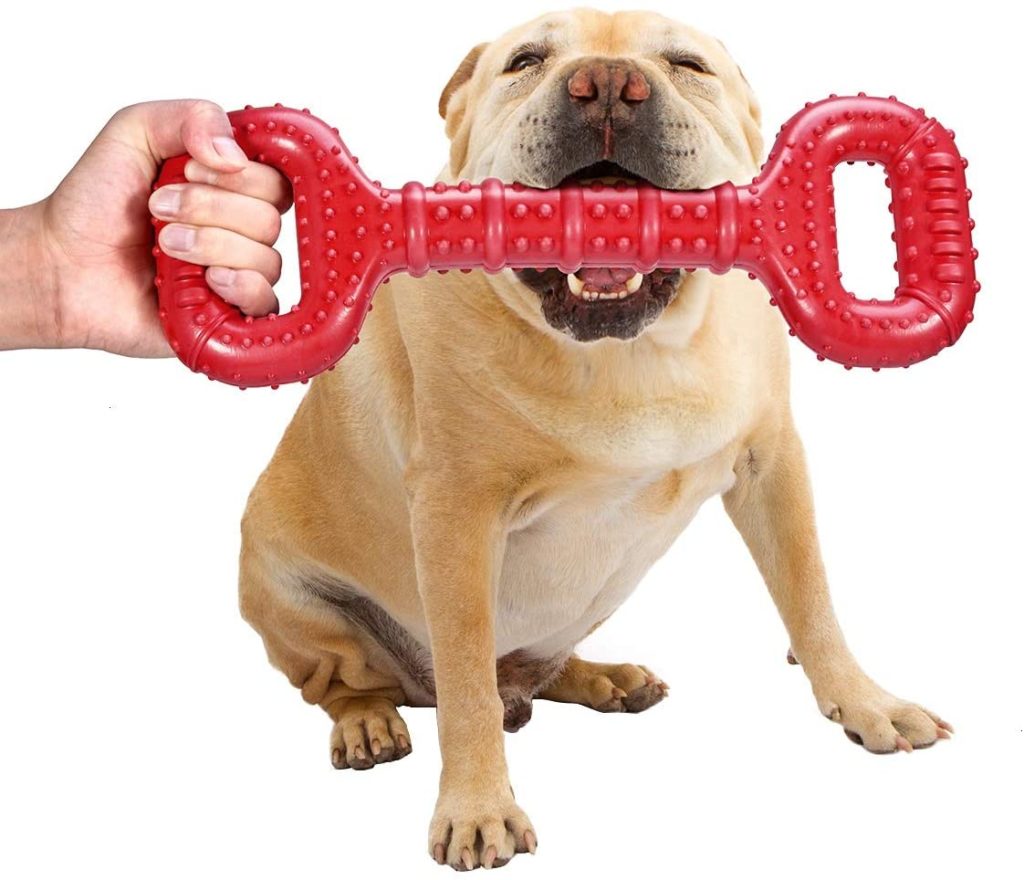 PLAY HIDE AND SEEK WITH YOUR GREAT DANE
Hide toys or treats for your dog to find around the house, and make doing so a fun daily part of the routine. 
INTRODUCE A FLIRT POLE
For dogs aged 2+, introduce a flirt pole.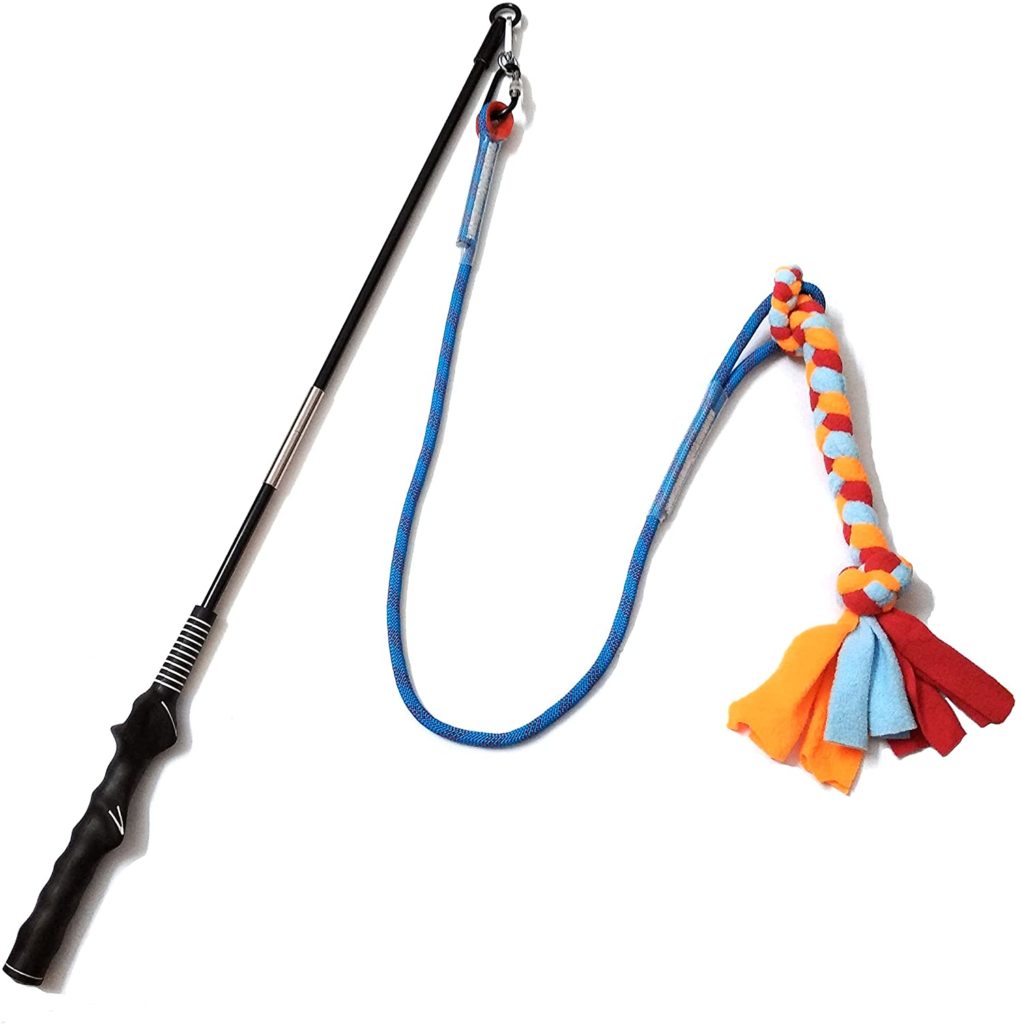 This is a fun way to allow dogs to tap into their natural prey instinct.
Basic idea here, have fun with your dog! 
MIRACLES?
Don't expect any miracles here, at least not straight away. 
A dog that has made a habit of chewing up beds and hopping fences is a dog who has made these things part of the routine. Adding a TON of enrichment will help, but many times this also requires thoughtful training and management. 
Training: teach the correct behavior
Management: prevent the bad behavior. 
GET CREATIVE
Get creative here! Get ahead of the curve and keep the enrichment activities coming. Work with a highly qualified trainer to change or even eliminate the behaviors that are unacceptable. 
Even just one new enrichment activity is bound to get even the most wound up dog to settle more!
Have you ever heard the phrase 'A tired dog is a good dog'?
Now you know why that is so true! A dog that has had his mental, emotional and physical needs truly met is much more likely to settle, be calm, be focused, and sleep. 
If your dog is currently showing signs of boredom and anxiety, don't stress! Jump in, change your routine and go from there. 
Have fun with your dog! 
READ MORE: