Great Danes are SO lovable, caring and smart- but what were Great Danes bred for?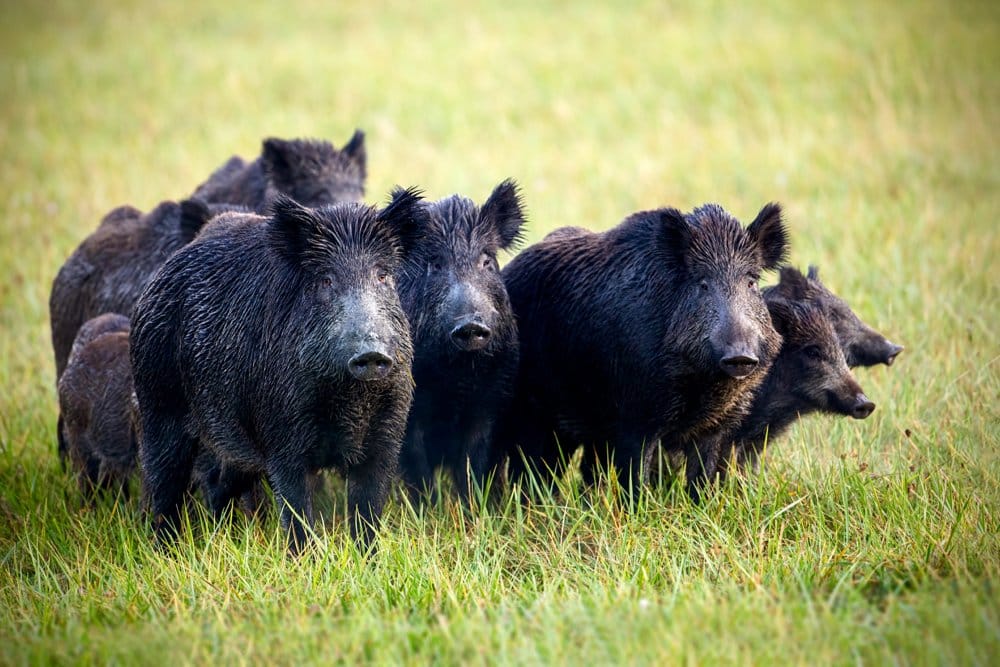 If you've ever been around a Great Dane, you know that, like many giant breed dogs, they are some of the most gentle giants around. But their size can be quite intimidating, so you might be wondering- what were they bred for?
Contrary to popular belief, Great Danes were not bred for hunting or as guard dogs. In fact, they were originally bred as boar hounds in Germany!
But how did German breeders come to find this gentle giant suitable to hunt wild boar?
Out of all dog breeds- why did they choose Great Danes, and how did these hunting dogs transform into the Great Dane puppy snoozing legs up on your couch?
WHAT WERE GREAT DANES BRED FOR?
The Great Dane breed was originally bred as boar hunting dogs.
Not exactly what pet parents have in mind when they bring their puppy home.
To hunt wild boar, a dog has to be brave, athletic and have a high prey drive.
But, nonetheless the Great Dane breed was originally bred in Germany, where they were used as boar hunting dogs. These dogs had to be brave and athletic with a high prey drive in order to do their job well.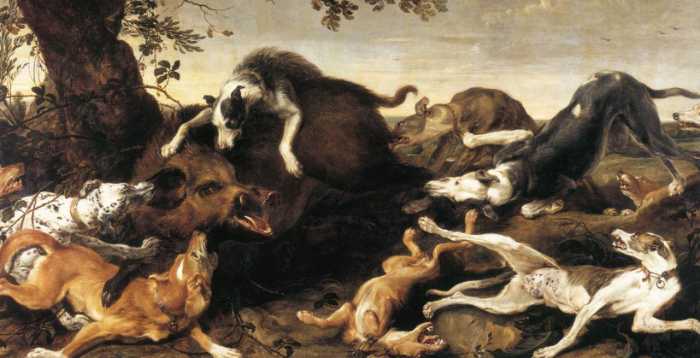 GREAT DANE HISTORY
You may be surprised that Great Danes were once some of the most powerful, strong and fast dog breeds that there were.
Developed in the 14th Century in Germany and England, Great Danes were bred as ancestors to Greyhounds and English Mastiff / German Mastiff – a lethal combination of strength and speed that was then called the Grand Danois, and now called Great Dane.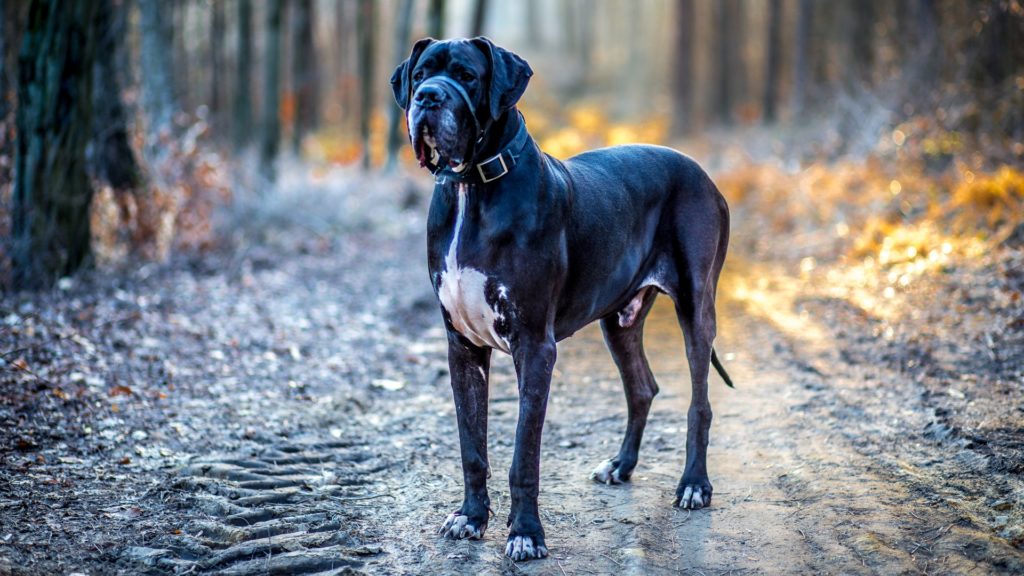 At the time, Europe had an extreme need for a dog breed that was able to take down their boar hound. Boars were some of the strongest, most dangerous animals in Europe and were wreaking havoc on crops, livestock and humans.
Greyhounds were fast enough, but not strong enough. German Mastiffs / English Mastiffs were strong enough, but not fast enough.
So the Grand Danois was born – a German dog, full of German nobility, that was big enough to take down a full grown wild boar, but also fast enough to keep up with the hunt, something that not any Great Danish dog could do at this time.
The Great dane quickly became one of the most popular hunters in all of Europe, and were even used by the royalty. It is said that King Louis XVI of France owned several Grand Danois, as did Marie Antoinette.
The breed was then brought to America in the late 1800s where they became popular as family pets and also working dogs on farms.
EAR CROPPING IN THE GREAT DANE
When giant dogs fight against wild boars, the boards began to rip and tear their ears.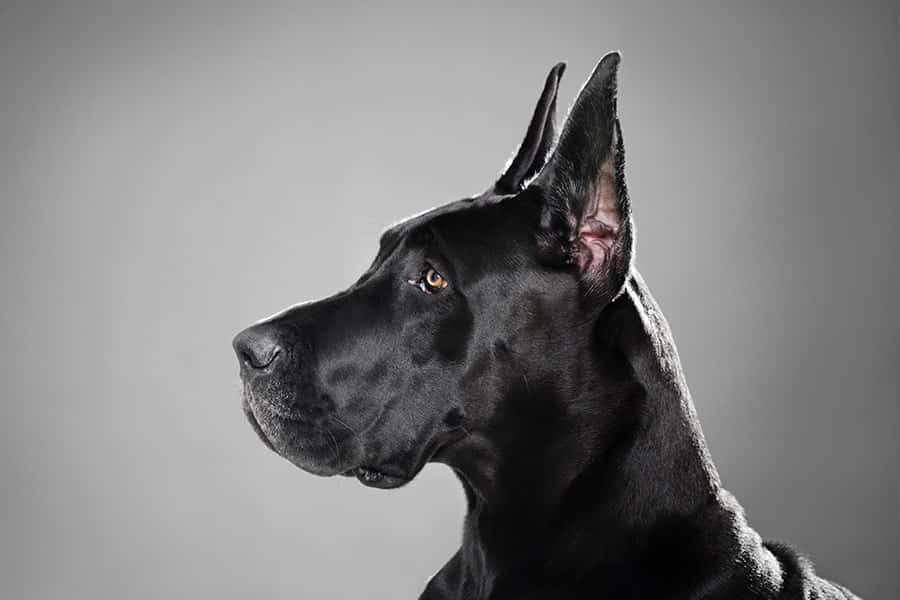 Owners began searching for a way to protect their large dogs, keep them safe and away from as many health issues as possible while they hunted.
Thus, cropped ears began coming the 'normal' for Great Danes.
Ear cropping was spread throughout the dog breed as a humane way to prevent the wild boars from nipping, shredding, and tearing the Great Danes ears off, which created a health hazard for the dogs.
Now, if you see a Great Dane with cropped ears- that's why!
EAR CROPPING IN GREAT DANES
THE DEBATE ON EAR CROPPING
HOW TO TAPE A GREAT DANES CROPPED EARS
IS EAR CROPPING IN GREAT DANES ACCEPTABLE NOW?
While many people believe that cropped ears are cruel, it is actually done in a way to protect the dog while they are hunting and working.
And today, many Great Danes are no longer used for hunting, but some owners still like a cropped appearance to their modern Great Dane.
Some dogs who participate in dog sports may get their ears cropped to help protect them against ear issues.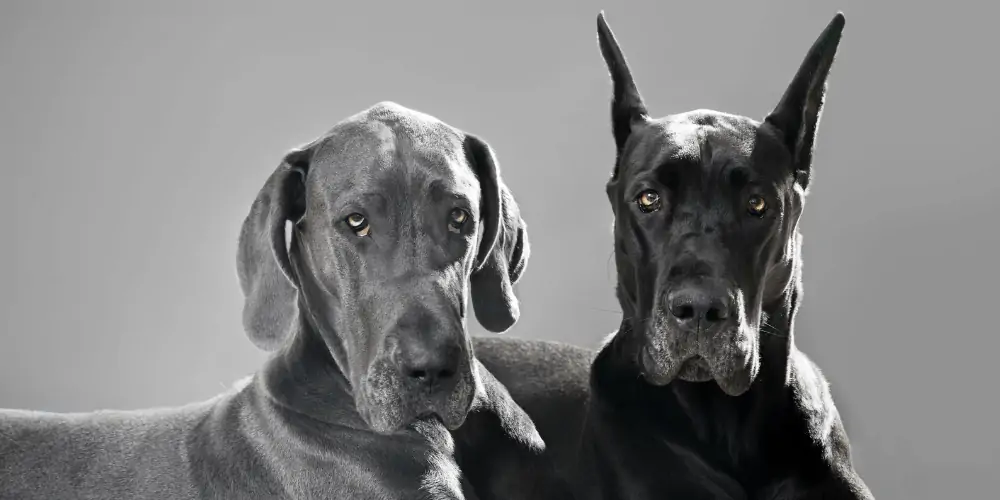 Some larger breeds get ear infections, and generally speaking some people suggest that the crop can help to prevent infection.
Others prefer their Great Dane to have a 'regal' and 'breed standard' look to them, especially if they are being shown and apart of the Great Dane Club of America.
No matter what, if an owner is cropping their dogs ears, it is not 'abusive', as long as they provide their dog with an excellent surgeon and get their ears cropped at a suitable age.
HOW DID GREAT DANES CHANGE OVER TIME?
Over time, more and more people were not using Great Dane dogs to hunt wild boars.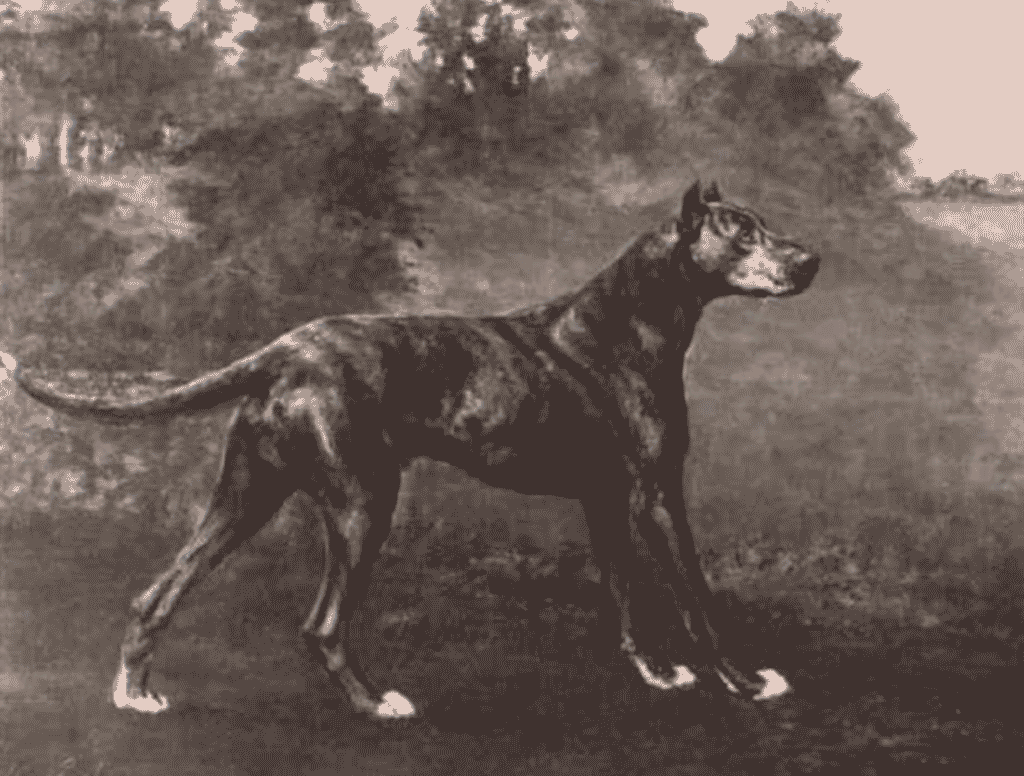 With breeding and industrialization, most dogs were being transformed from a working dog to a family pet.
Great Danes job is not the only thing that changed.
Their appearance also changed as time morphed them from hunting down a wild boar to lounging on the sofa being hand fed ice cubes.
GREAT DANES ARE TALLER NOW
A Great Dane's body is much taller now than it was in the 14th Century.
When hunting, dogs needed to be muscular and strong. But now, as breeding takes place, the breed standard for Great Danes is to be taller and longer, with a slimmer build.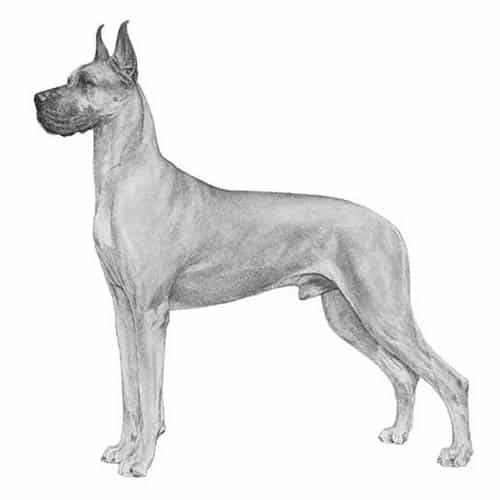 This is why some people think that the Great Dane might not be as strong as it used to be – but this isn't the case!
They are still just as muscular, it's just hidden under their extra tall and lanky frame.
Great Danes have been bred to be one of the tallest dog breeds in the world.
The average height for a male Great Dane is 30 inches (76 cm) at the shoulder, and 28 inches (71 cm) for females.
While this may not seem that tall – remember they are standing on all fours!
This would be like a human being around seven and a half to eight feet tall.
The tallest Great Dane on record was Zeus, who stood an impressive 44 inches (112 cm) at the shoulder!
Zeus lived in Michigan with his owner Denise Doorlag and weighed in at 245 pounds (111 kg).
While Zeus may have been the tallest Great Dane, it is important to keep in mind that breed characteristics are there for a reason and you should seek veterinary advice on what a Great Dane is SUPPOSED to look like BEFORE bringing a Great Dane home.
HOW DOES BACKYARD BREEDING IMPACT THE WAY A GREAT DANE LOOKS?
HOW DOES SPAYING A GREAT DANE TOO YOUNG IMPACT A WAY A GREAT DANE LOOKS?
WHAT ARE GREAT DANES LIKE TODAY?
Great Danes may still be chamber dogs, but more so just ones that consume our beds and eat all of our food.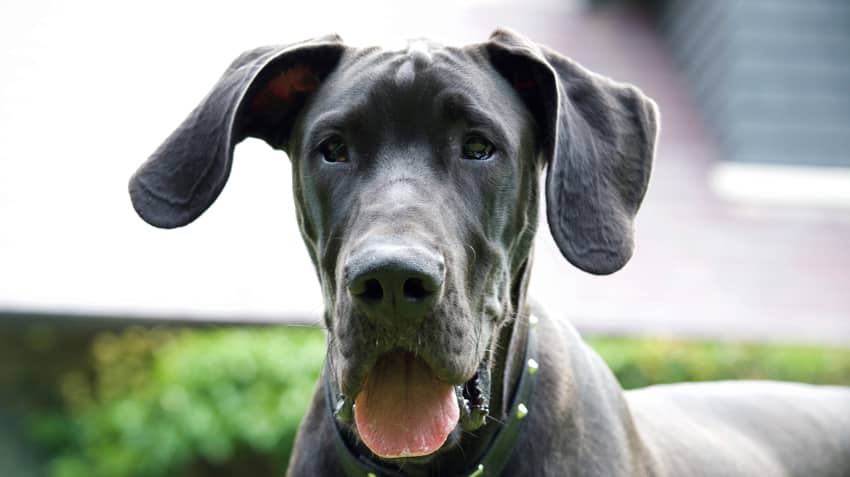 Great Danes are large breeds who are most definitely not spending their time hunting wild animals.
GREAT DANE DOGS TEMPERAMENT
A Great Dane and their temperament, like most dog breeds, highly depends on a few things:
Breeder/breeding
How they are raised in the litter
Socialization
Training
Exposure to new things as a puppy
Vaccine schedule/health issues
Diet
All of these things play a vital role in how a dog will turn out when they are fully grown.
BREEDING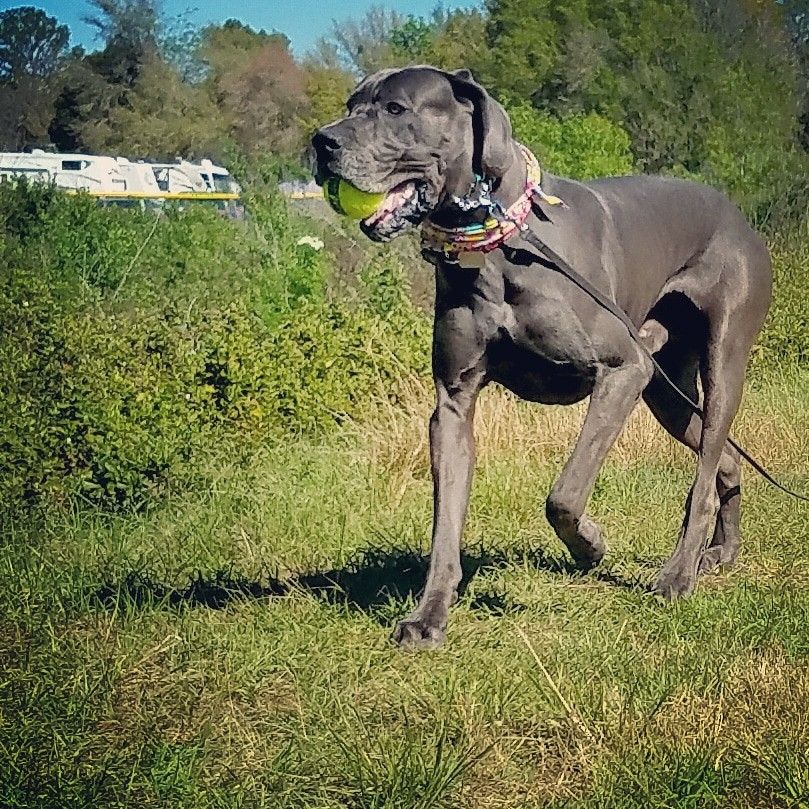 A Great Dane that is raised by a responsible and reputable breeder, who gives them the proper socialization and training is going to be an excellent dog.
On the other hand, if a Great Dane is raised in a neglectful or abusive home, chances are they will not be the best dog.
A 'backyard breeder' is not always someone who abuses dogs, neglects dogs, or hurts dogs. A backyard breeder can be someone who does not health test their dogs, produces many litters of unhealthy Great Danes, and does not care to produce the best natured dogs that they can, which ultimately impacts the owners of that Great Dane for the entirety of the Great Danes life. Backyard breeders might even have their litter registered with the American Kennel Club.
SOCIALIZATION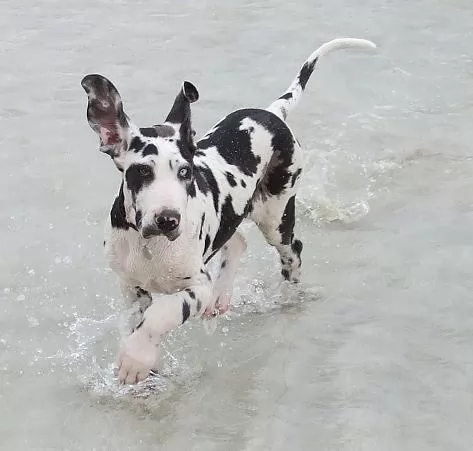 A Great Dane that is properly socialized will be outgoing, friendly and love people.
They should also be good with other animals – including dogs, cats and small mammals.
Great Danes who have not been socialized may be skiddish, anxious or experience separation anxiety.
Puppy Socialization
Puppy Culture: A Way to Socialize from the Start
TRAINING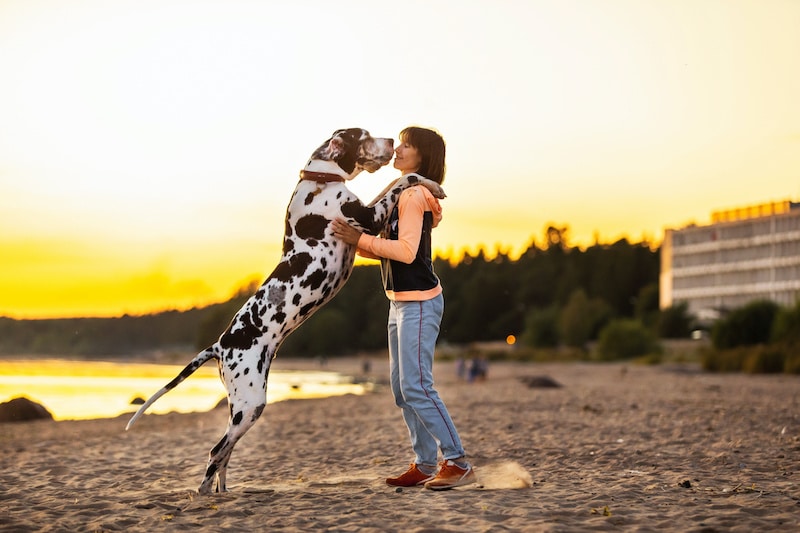 Owners who bring Great Danes home bear a large responsibility to get their big dog trained at an early age, even more so than other breeds.
Training such dogs requires getting started early, since Great Danes tend to grow VERY fast!
Puppy Training: 5 Mistakes in Training
Canine Good Citizen Training for Great Danes
Great Danes are great family pets, but owners often find themselves in terrible situations when their dog is very young as they have neglected to provide them with the right amount of training while they are growing up.
EXPOSURE TO NEW THINGS AS PUPPIES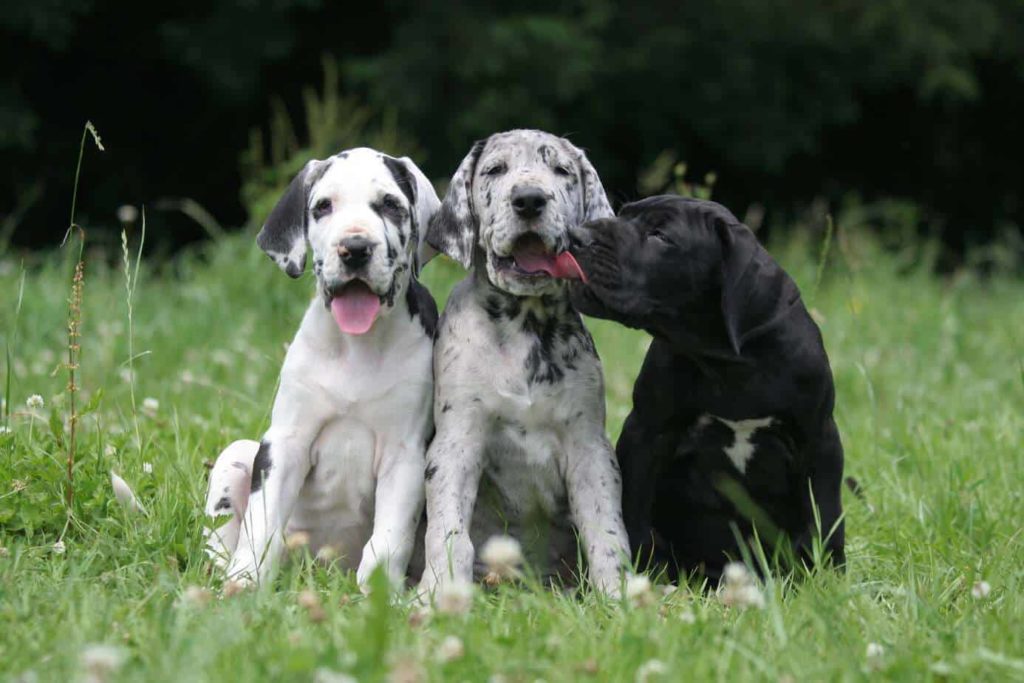 Great Dane owners should be mindful of their dog's age and begin proper training and exposure ASAP!
These dogs grow up faster and quicker than others, and exposure to new experiences is a must while they are impressionable.
Schedule for Bringing Home a Great Dane Puppy
Puppies should be taken on car rides, to the park, on walks around different neighborhoods and to as many places as possible.
This will help them become well-rounded dogs who are not afraid of new experiences.
FAILURE TO DO THIS can result in a Great Dane that is anxious or fearful of new environments and situations – which can be very dangerous for both the dog and their owner.
VACCINE SCHEDULE/HEALTH ISSUES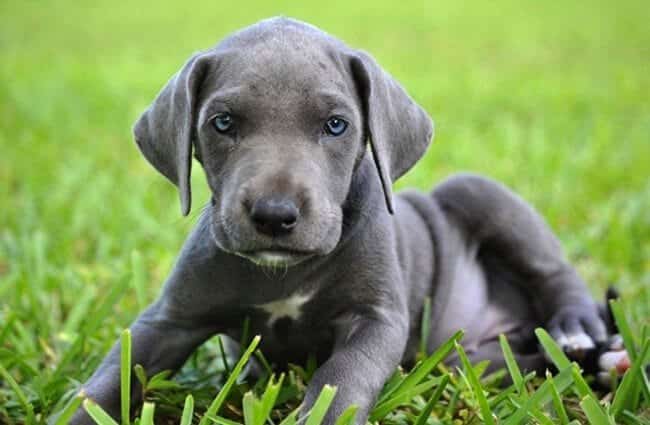 Another important factor in a Great Dane's temperament is their health.
Great Dane puppies or dogs should NOT be given all of their vaccines at the same time.
These big dogs have a tendency to not tolerate vaccines as well as small dogs and it can be dangerous to provide multiple vaccines at the same time.
Some dogs will have reactions and long term illness or issues when given multiple vaccines at once. Some dogs can have temperament issues that lag on and on.
When giving vaccines to your puppy or dog, speak to your Veterinarian and request veterinary guidance on creating a vaccine schedule for your dog that allows you to give 1 vaccine at a time.
DIET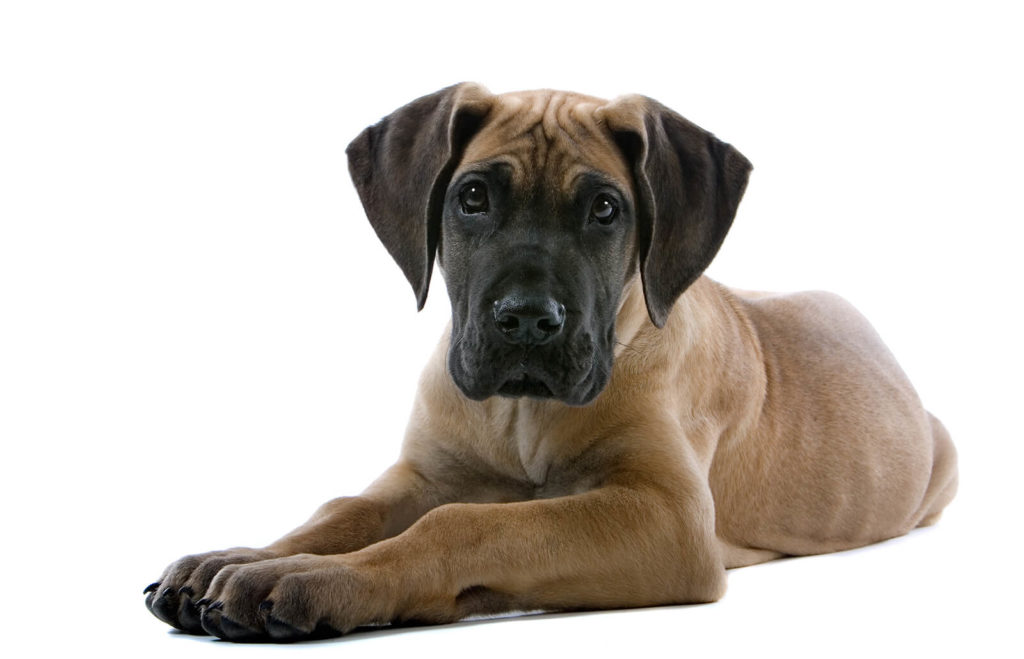 It is common sense to think that a diet can have an impact on all dogs and other animals, too.
Humans will admit that diet plays a huge role in the health of people, but it is very little talked about how diet impacts their dog.
Diet plays a huge role in the temperament of any Great Dane.
Great Dane: Puppy vs. Adult Food
What Foods Help a Dog's Upset Stomach?
A Tasty Top: The Top 11 Foods to Feed a Great Dane
Should I Feed Grain Free?
Adding CBD Into Your Great Dane's Diet
Supplements for Great Danes
If a Great Dane is not at a healthy weight, they can become irritable, anxious and even aggressive.
Is My Dog 'Filling Out' or Getting Fat?
Obesity in Great Danes: Fat Danes Face Serious Health Risks
An obese dog is not a happy dog, and often their temperament will reflect that.
Poor diet can also lead to health problems down the road, which in turn can impact a Great Dane's temperament and personality. Since Hip Dysplasia, Arthritis, Bloat, Cancer, etc, all have an impact on the Great Dane breed, diet is something that should NOT be ignored.
Bloat and Gut Health
The Scary Bloat Timeline
A well-rounded diet, full of healthy ingredients is going to have a positive impact on any Great Dane dog.
SIZE OF MODERN DAY GREAT DANES
If you are looking for a dog that will consume your car, your home, your bed, your couch, and your heart – look no further than the Great Dane.
These dogs are some of the largest breeds in the world and they are not for everyone.
Their size is one of their most defining characteristics and it can also be one of their most challenging.
GREAT DANE PUPPY WEIGHT AND GROWTH
A Great Dane puppy is usually born at around two pounds, and they gain weight very quickly.
By six weeks old, they are typically around 20 pounds.
Here is a Great Dane Puppy Growth Chart:
| | |
| --- | --- |
| Birth | 1-2 lbs |
| 1 Week | 2-3 lbs |
| 2 Weeks | 3-5 lbs |
| 3 Weeks | 4-7 lbs |
| 1 Month | 5-8 lbs |
| 6 Weeks | 10-20 lbs |
| 2 Months | 15-30 lbs |
| 3 Months | 25-45 lbs |
| 4 Months | 45-65 lbs |
| 5 Months | 60-85 lbs |
| 6 Months | 65 – 100 lbs |
| 7 Months | 70-110 lbs |
| 8 Months | 80-120 lbs |
| 9 Months | 85-125 lbs |
| 1 Year | 95-120 lbs |
| ADULT | |
| Female | 110-145lbs |
| Male | 135-170lbs |
Great Dane puppies face issues such as knuckling or Panosteitis when they are growing, so helping them to grow VERY slow and steady is CRUCIAL. Every Great Dane who is less than 24 months old should be on a Buffered Esther Vitamin C supplement
Read more here.
Is My Great Dane Puppy Knuckling?
How to Prevent Knuckling in Great Dane Puppies
Is My Great Dane Puppy Too Small?
Great Dane Puppy Growth Chart
How to Fix Knuckling in Great Danes
Is My Great Dane Too Small?
FULL GROWN GREAT DANE GROWTH AND WEIGHT
Full-grown Great Danes can range in size from 100 to 200 pounds and stand anywhere from 28 to 34 inches tall at the shoulder.
Their large size means that they require a lot of food and their appetites can be larger.
A full-grown Great Dane will eat anywhere from four to eight cups of food per day, so be prepared to spend a pretty penny on their food bill each month!
How Much Do Great Danes Eat?
Euro Danes: A Big, Droopy Problem
What Does Euro Mean in Great Danes?
Miniature Great Danes: The Pocket Size Version
LIFE EXPECTANCY
The average life expectancy for a Great Dane is around 8-10, though some Danes have long outlived this.
Bloat is one of the very top killers of Great Danes, and in some ways, is somewhat of a medical mystery.
Canine education, however, has come a long way in the ability to provide veterinary advice on the topic.
Read more here.
LIFE EXPECTANCY OF A GREAT DANE
Is My Dog 'Filling Out' or Getting Fat?
Obesity in Great Danes: Fat Danes Face Serious Health Risks
WHAT NEEDS DO GREAT DANES HAVE IN TERMS OF SPACE?
Honestly, Great Danes truly do not need a whole ton of space. However, having said that, there are some things that they require that other dogs just do not.
Yard/Space
Car
SPACE TO RUN AND PLAY
They need a home with a yard, or an owner who is willing and able to provide them with plenty of exercise.
A Dane that does not have enough space to run and play will become anxious and destructive.
The size of the Great Dane can also be more intimidating to some people than other dogs, which is why it is important that they are socialized and trained.
BED
No animal can go without a bed, and Great Danes need BIG ones.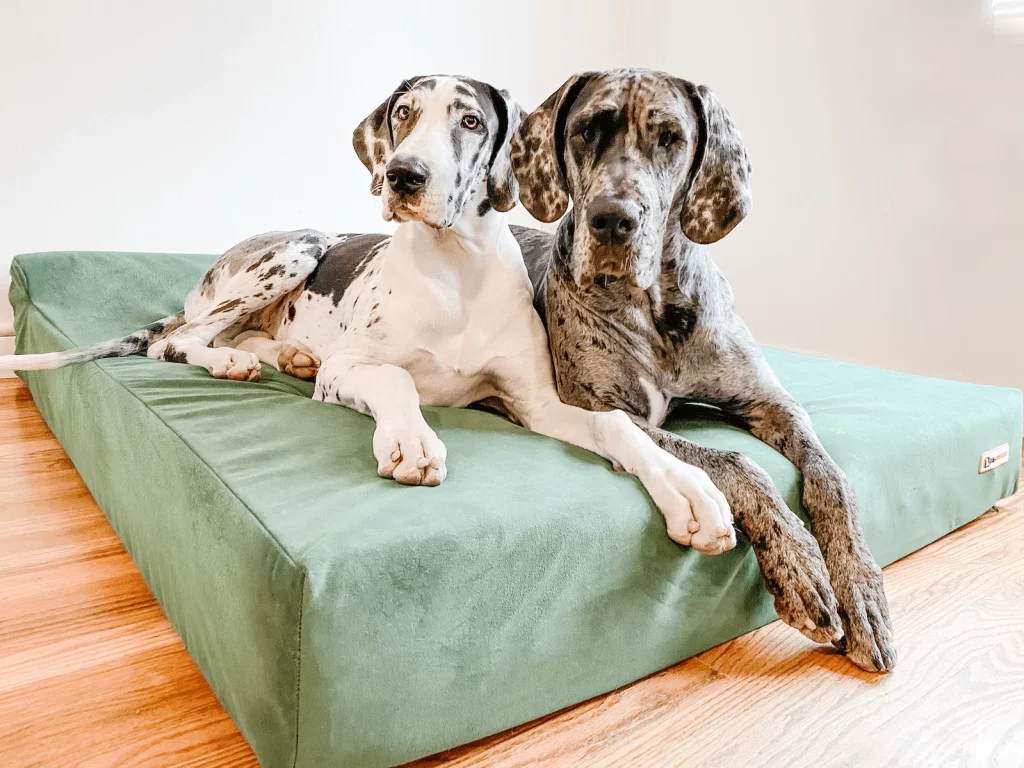 Our favorite is the Big Barker, which has a 10 year guarantee and provides benefits to large puppers by keeping their hips and joints off of the hard surface, which can help to prevent joint disease like Arthritis and Hip Dysplasia.
The Big Barker beds come in several colors:
If you purchase with following link, you will get a free Jolly Ball.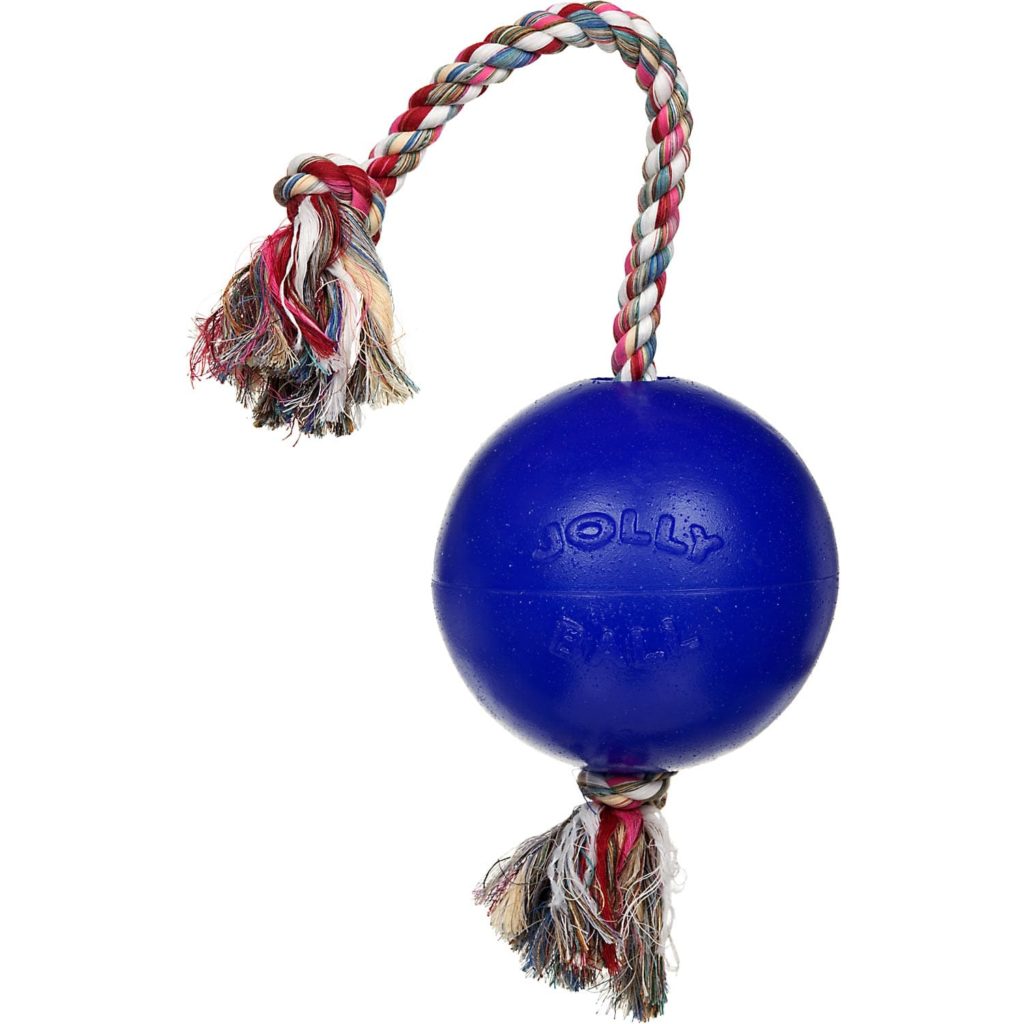 CAR
Sometimes people do not think about the fact that if you plan to drive your dog around, and you are getting a Great Dane, you'll need a lot of room for them.
Invest in an SUV bed from Big Barker, or get a nice car hammock. Plan on your Great Dane taking up the entire backseat.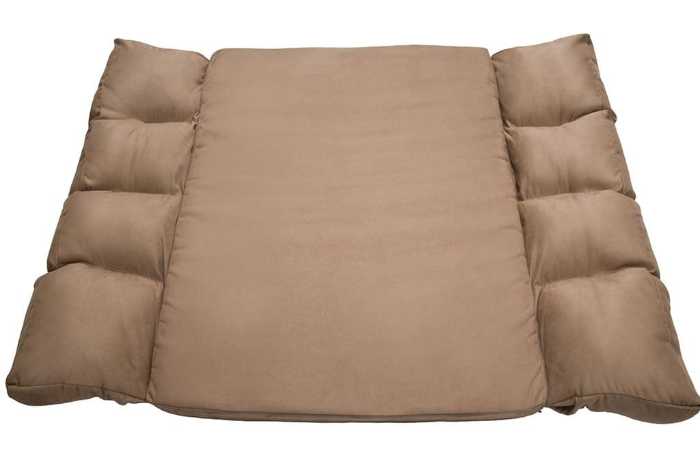 CRATE
Crate training is an absolute must for any Great Dane, but especially when they are little pups.
How to Crate Train a Great Dane Puppy
Crate Training: The Best Crates for Great Danes
They are notorious for getting into mischief and if you are not able to keep a close eye on them, it is best to put them in their safe space.
Also, crates serve as an amazing place to keep your puppy safe from harm when you are not home.
Crate training can really help with potty training, separation anxiety, fear or even helping a dog get onto a great feeding schedule.
As they grow older, they will still need a place to escape the hustle and bustle of family life, and their crate will provide them with that.
GREAT DANES AS FAMILY DOGS
Great Danes make wonderful family dogs because of their gentle and loving nature.
They are patient with children and have the ability to bond with multiple people.
While they may be large, they are extremely gentle and typically can understand the difference in situations from running around with their peer-sized friends to interacting with a small child.
From their humble beginnings as a hunting dog, to their popularity as a family pet – the Great Dane has truly come a long way.
While they are no longer used for hunting, Great Danes have found a new purpose as gentle giants and loving companions.
Do you have a Great Dane? We would love to hear your stories about your furry friend in the comments below!
READ MORE:
The Many Great Dane Spots, Colors, and Stripes
Off-Color & 'Designer Color' Great Danes