Have you heard about the Great Dane Breeder Scam? Are you concerned that the puppy breeder you found isn't legitimate? You MUST read this post!
There are hundreds of people out there who are pretending to be Great Dane breeders. In this common and extremely fraudulent scam, they will show you cute photos of Great Dane puppies that are for sale. These scammers will say anything they have to in order to convince you that they have an adorable puppy for you.
They will take your deposit and then you'll never hear from them again. 
Learn more about the signs of breeder scams, what to watch for, and how to avoid falling victim to this.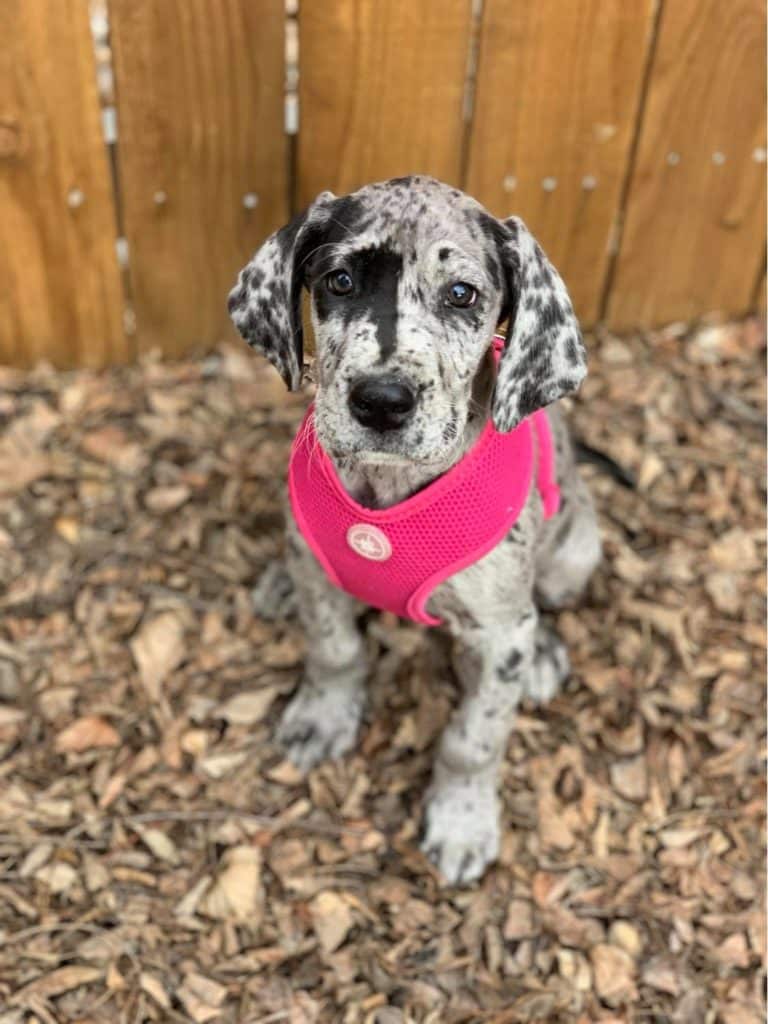 How to Spot a Great Dane Breeder Scam
Here are common signs that a breeder is a scam. We will cover this more in depth below:
Nobody has heard of them
The scammer likely has a very nice looking website
They have a lot of information about shipping
There is often a lot of different puppies available
The available puppies are ready to go home, and may be "potty trained", "kennel trained", "vet checked" and "papered"
The puppies are priced low and there may be a 'buy now' option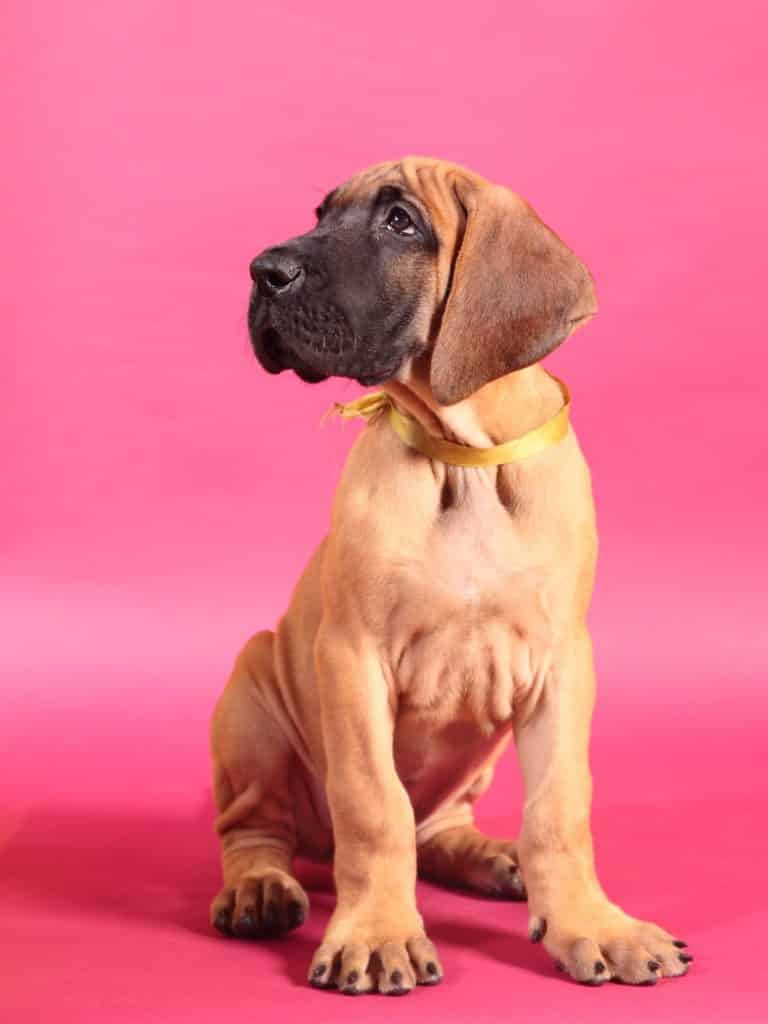 First off, know who the scammers target. Ask yourself the following questions:
Are you looking for a puppy that you can take home ASAP?
Are you looking for a puppy that won't cost an 'arm and a leg', or a 'pet, not a show dog'?
Did you find the breeder on Google, Craigslist or Social Media? 
Do you tend to be generally trusting of people, especially if they claim to be 'family people', 'ill' or in 'hard times'?
Are you unsure of what the OFA is, and how it's used by reputable breeders?
You are looking for an unusual or designer color?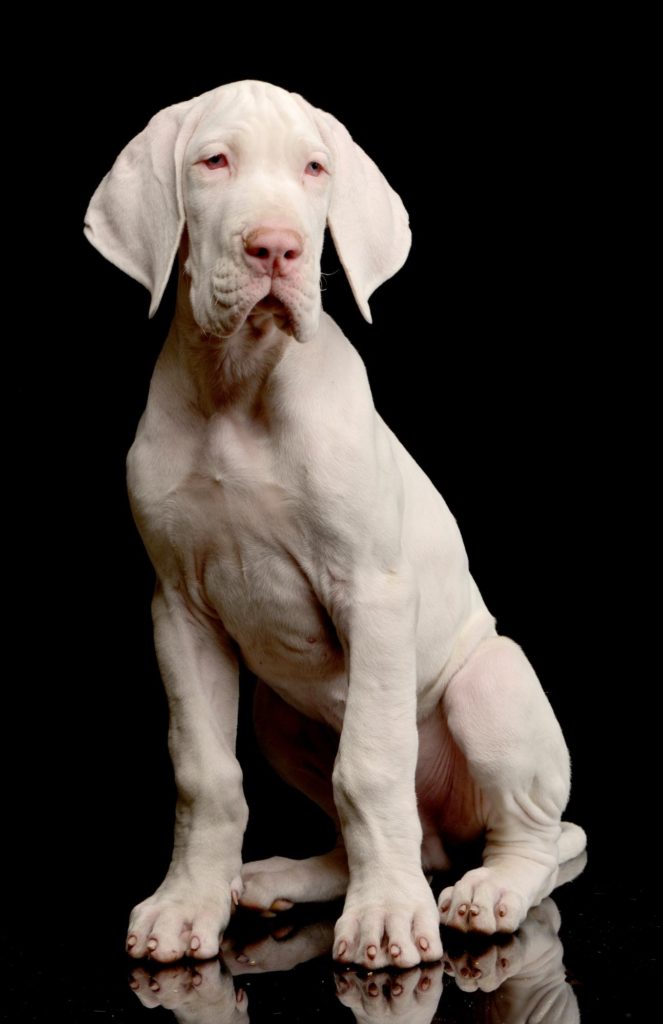 Great Dane Breeder Scam Red Flags
A selection of cute Great Dane puppies in different colors that happen to be available right now
Buy Now/Purchase Online Option
High pressure sales or defensiveness
No reputation in the Community
Cannot or will not prove health testing and pedigree with legitimate paperwork
Strong focus on shipping Great Dane pups around the Country and directly to you
No application, contract or guarantee
Kennel name is an adjective ('Pretty', 'Huge', 'Reputable', 'Large')

Want to read about these Great Dane Breeder Scam red flags in greater detail? Read on!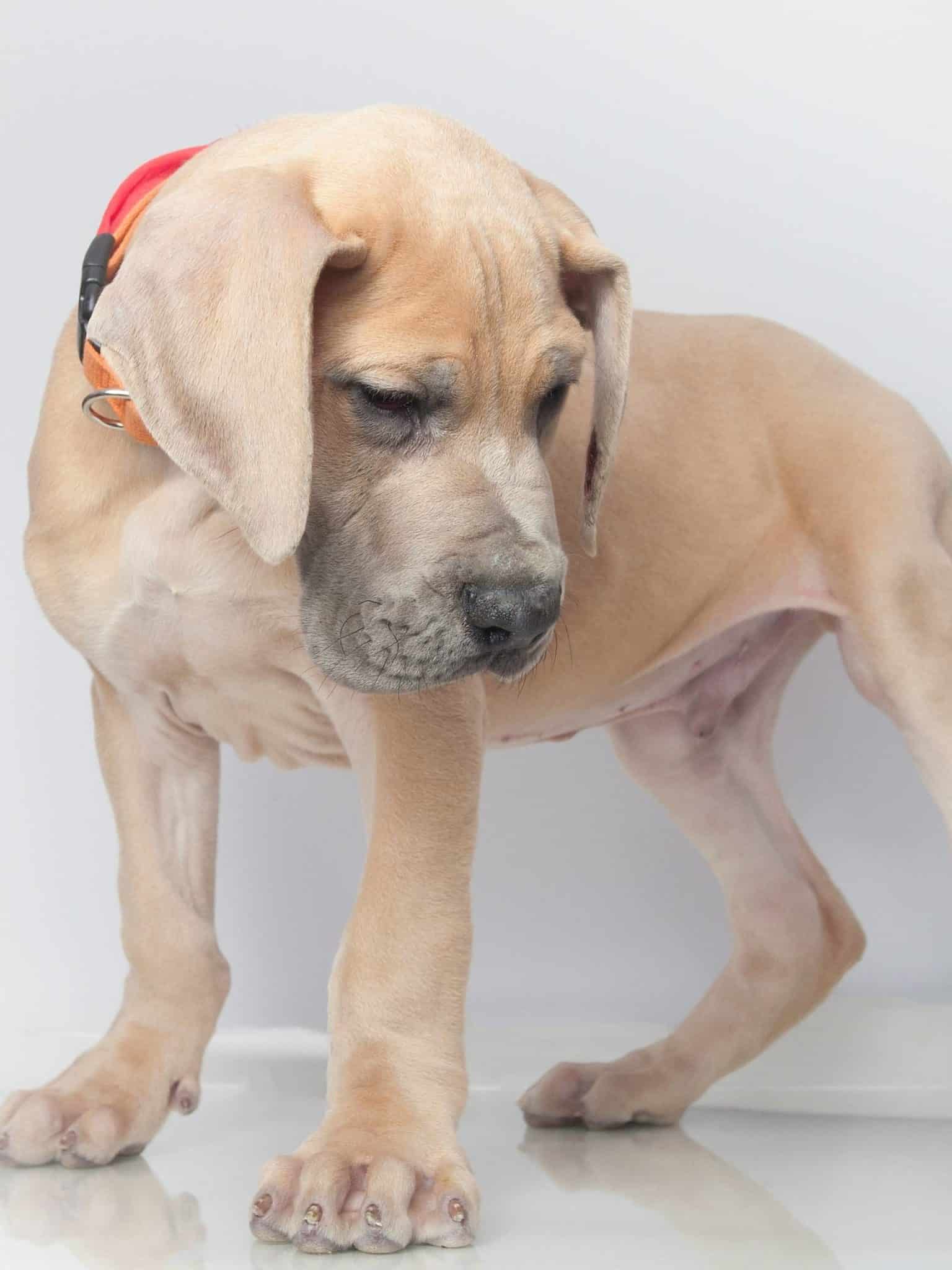 #1 – A Variety of Great Dane Puppies are Always Available
Scam breeders often have a selection of Dane puppies for you to choose from in a variety of colors.
The puppies will be available and ready to go, as soon as you purchase.
#2 – The Dane Puppies are Potty Trained or Crate Trained
Scam breeders will often tell you that the Great Dane puppies are 'potty trained', 'obedience trained', 'crate trained', etc.
They will say anything to make you feel less anxious about purchasing an immature Great Dane pup.
This is a major red flag; while ethical breeders may begin the process of potty, crate, and obedience training, no 8-12 week old Great Dane pup is going home with these skills.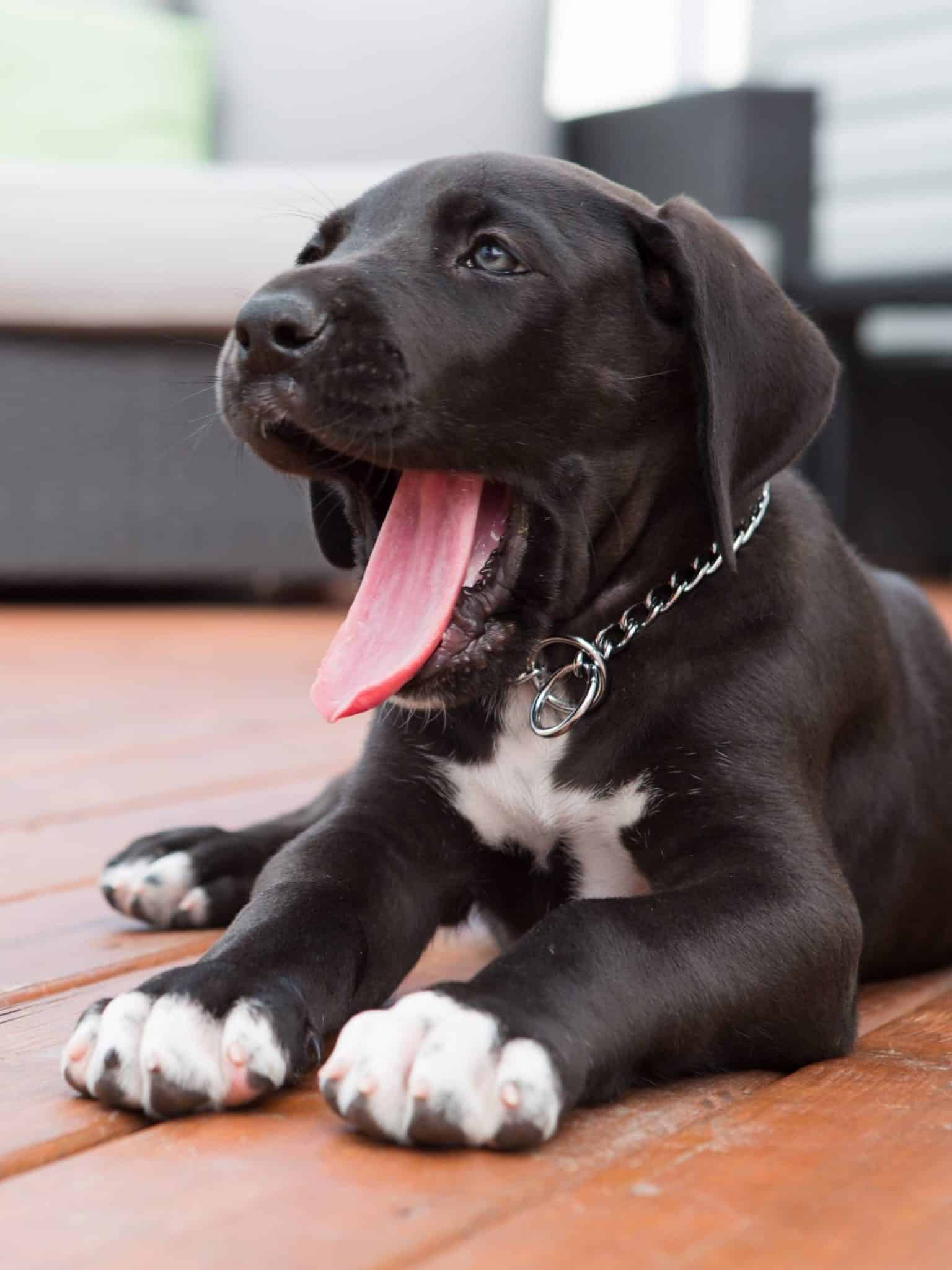 #3 – The Great Dane Puppies are "Papered"
The scammers may tell you that the puppies are papered, AKC, or come with papers.
Additionally, they might used the word 'champion lines' to entire you further.
#4-Buy Now or Purchase Now Option
This is an immediate red flag.
If a breeder has a buy now or "purchase this puppy" option on their site, run.
It's a scam.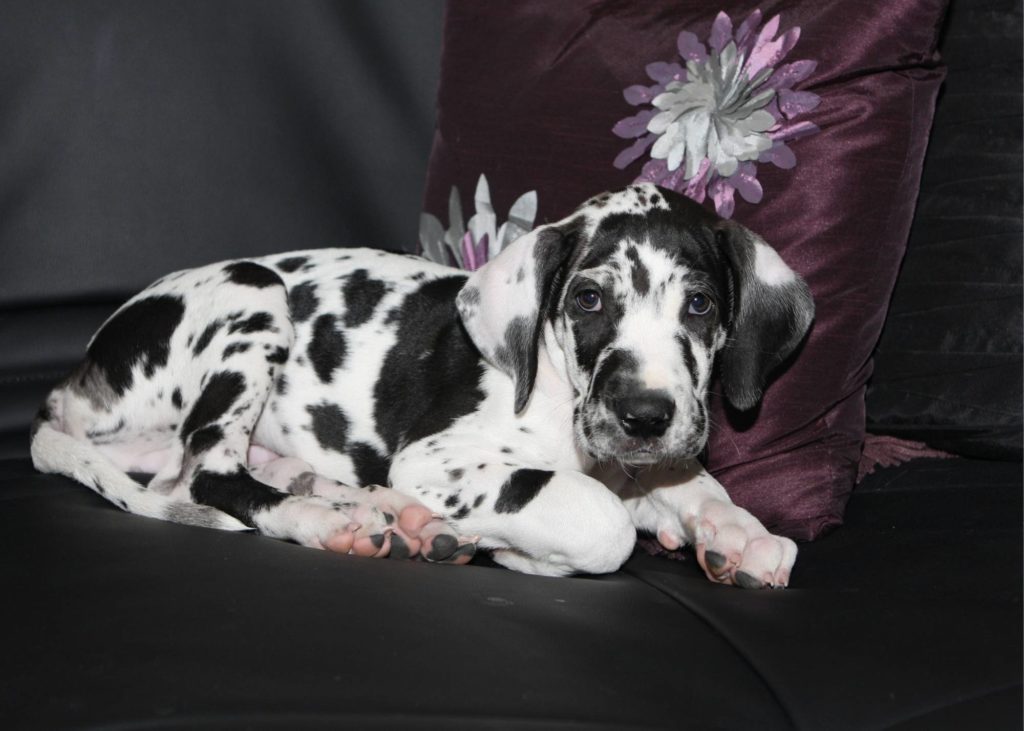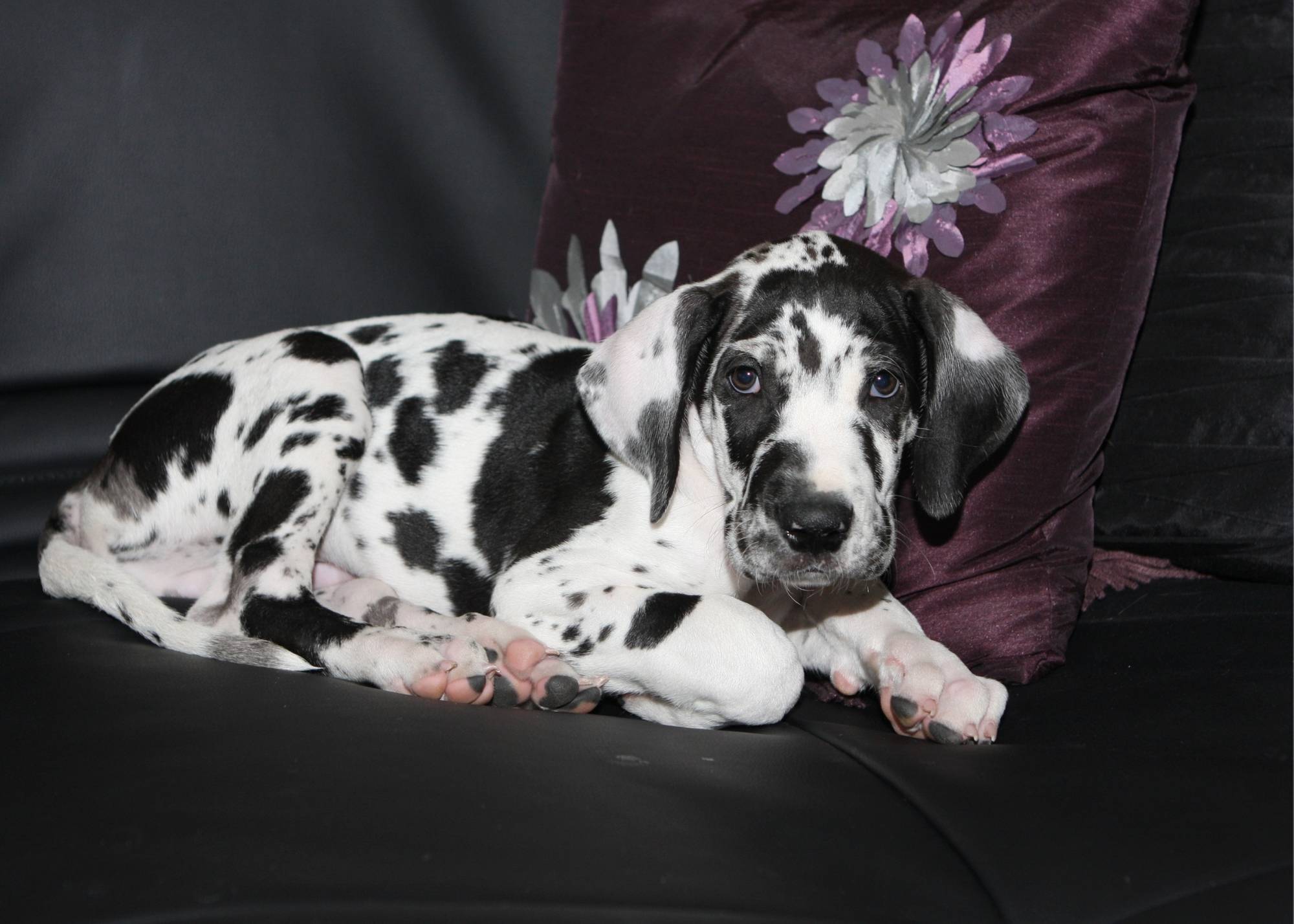 #5 – The Breeder Will Sell to Anybody
Scam Great Dane breeders do not care who you are.
You could be a dog abuser who keeps 100's of dogs in cages; they don't care. Scammers want your money, they aren't interested in if you are a good, humane, ethical, educated home for the puppy they are selling.
#6 – High Pressure Sales Tactics
Scam breeders may use high-pressure sales tactics to get you to commit.
Here are some common phrases they may use:
I have several people interested in that puppy, if you want it, you must place a deposit now
My mother has cancer and we need the funds to pay for her meds
Somebody else already paid for that puppy, but, I have another one just like it and I'm willing to sell it to you for a little less!
If you pay for the puppy today, I'll cover the cost of shipping him to you
We are reputable breeders and have just one puppy left, he could be in your arms tomorrow! If you let me know by 3pm, I can get him with our shipping service
If you aren't interested in this puppy, I need to know asap. The price is going to go up and I thought you might prefer to get him before he's not on sale anymore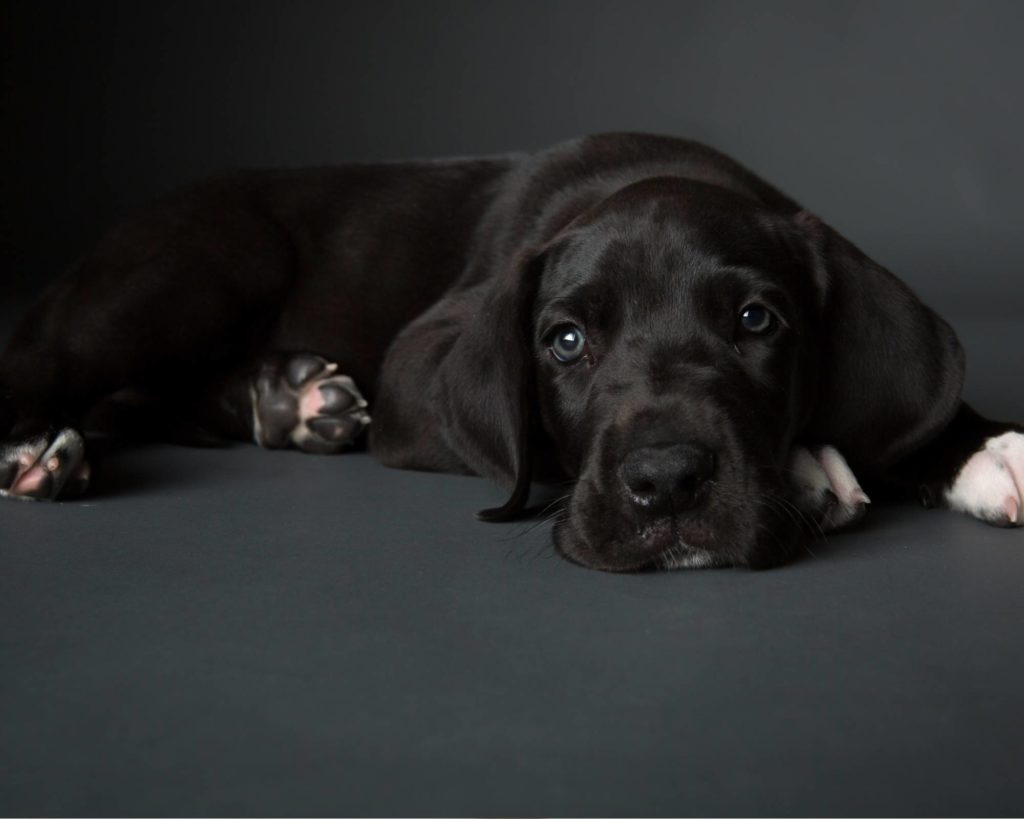 #7 – No Reputation
Scam breeders will have no reputation in the community, despite claims of being 'established family breeders'.
Are they listed in the breeder registry at www.gdca.org?
Do you know anybody who bought a puppy from them?
Still unsure? Ask in the Great Dane Bad Breeders, Owners and Information group, or in our NEW and growing Hello Danes group on Facebook.
If you feel uneasy, chances are you've found one of many common puppy scams!
(Hint: the photo below? This is from a SCAM website! YIKES!)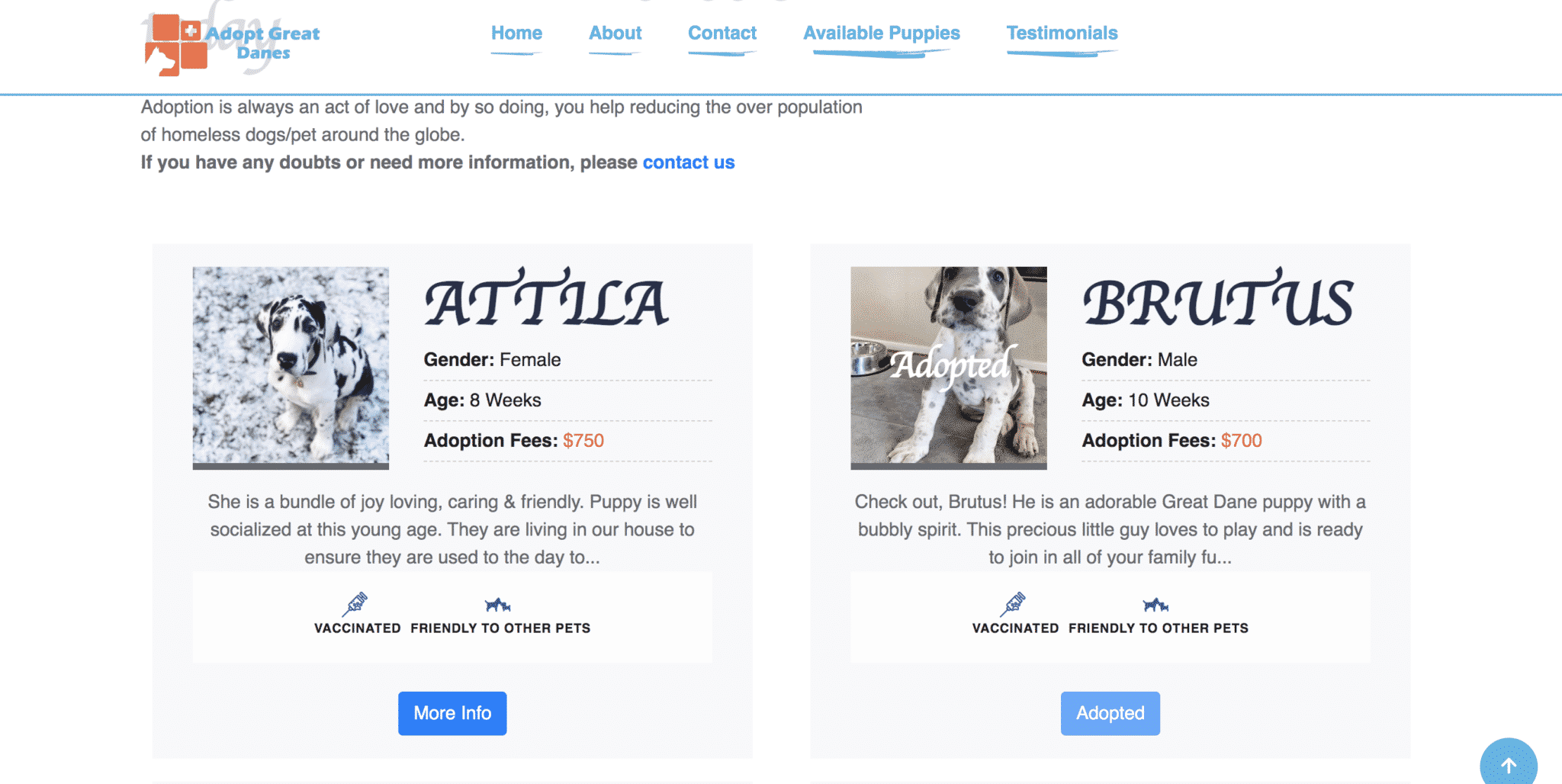 #8 – They Stall when asked for more information
A scam Great Dane breeder will often become defensive if you ask too many questions, or they may stall by telling you lies about why they cannot answer yet.
#10 – They Will Share Incorrect Information
Because the Great Dane scammers don't actually have Great Danes, they often know very little about them. We've seen some pretty wild claims from scammers, including information that Great Danes:
Are small and compact
Have long fur
Grow to be 50-60 lbs at maturity
Eat very little food
Require no training at all
I'm not even sure how to take that seriously…
#11 – The Breeder Solicited You
If a breeder reaches out to you to sell you a puppy (unsolicited), it's a scam!
Run from anybody who sends you private messages on social media or via email to try and sell you a puppy.
This practice is usually a sign of a scam. If it's not, you're being pursued by a very unethical backyard breeder.
#12 – The Breeder Needs to Sell, Urgently
If the breeder needs to sell the puppies urgently, that's usually a sign that something is wrong.
Many scammers will tell you that the puppies must be sold ASAP to pay for medical bills, or because they will be dropped off at the shelter if people don't buy them.
This is a scam, meant to push you over the edge and make a payment.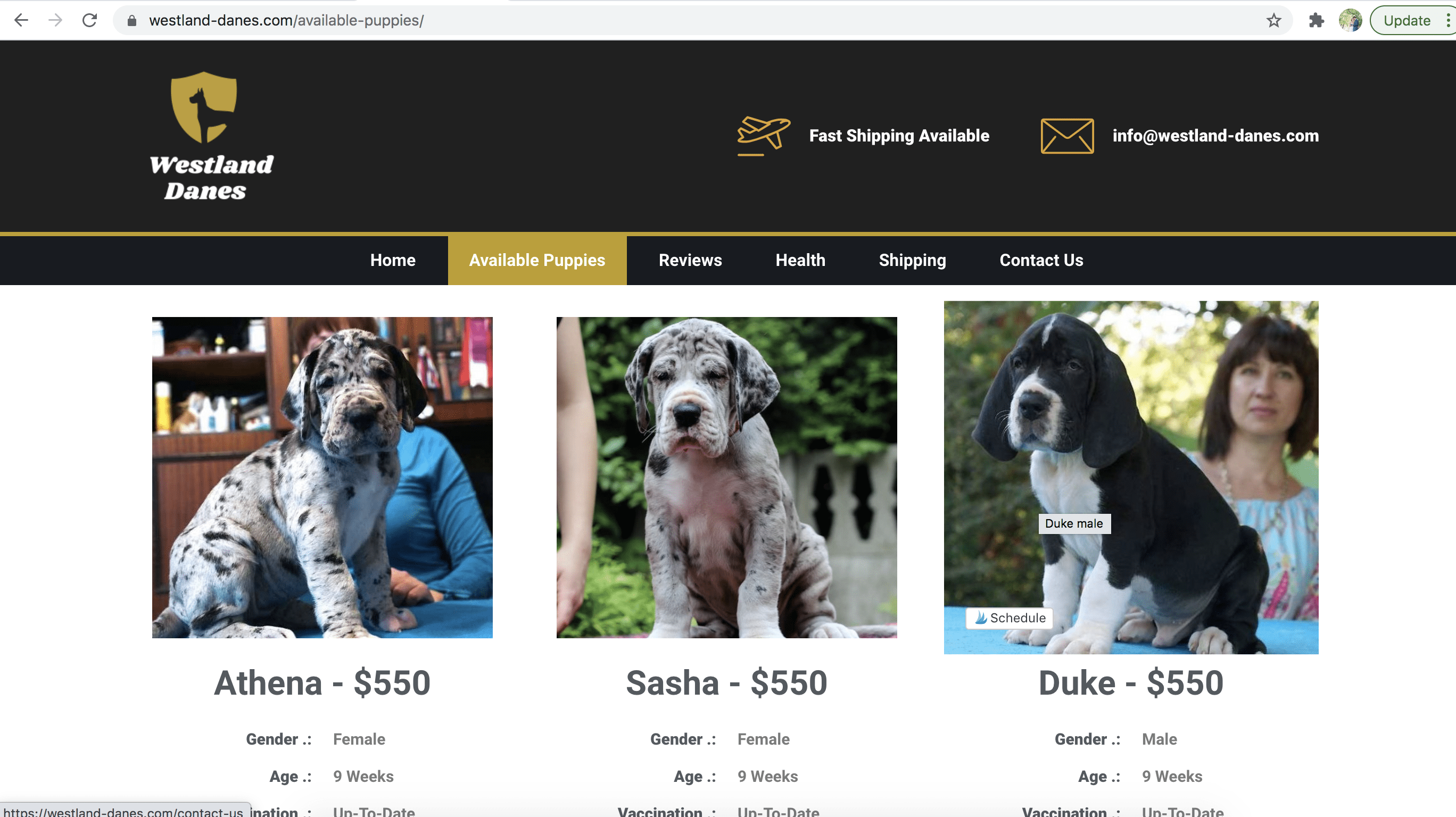 #13 – There is No Written Paperwork
This goes back to that shady 'buy now' button. Scam breeders rarely have applications, contracts, and guarantees. These are a MUST when choosing to purchase a Great Dane.
#14 – It's All in the Name – Breeder Scam Names
A lot of scam breeder websites use 'keywords' and adjectives (descriptions) as their 'kennel' name or keywords all over their website.
Examples of shady keywords?
Tall Great Danes
Best Great Danes
Great Danes Puppies
Heavy Great Danes
Great Dane Pups
Reputable Great Danes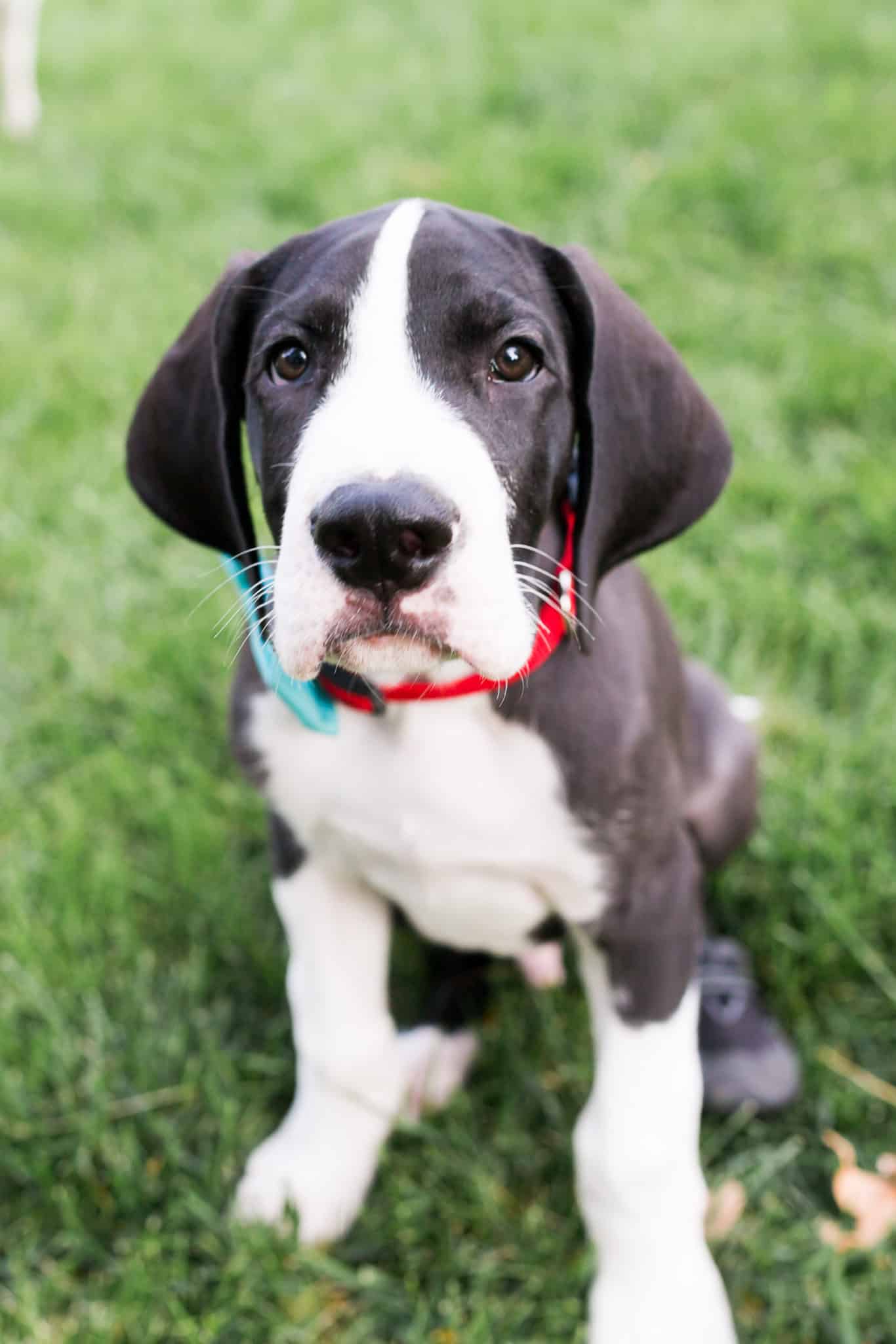 #15 – Too Good to Be True Pricing
You won't find an ethically-bred Great Dane from a healthy, proven, and fully-tested lineage for less than $1200-$3000. Expect to pay at least $1200 for a Great Dane puppy from an ethical and reputable breeder.
If the price is too good to be true, that is because it is.
#16 CAN AND WILL SHIP YOUR PUPPY ASAP
The scammers spend a LOT of time trying to convince you that they can safely ship their cute puppies to you in just a day or two.
Puppies are not Amazon Prime! Shipping puppies is complicated, and ethical breeders won't often do it. This process is not a 'normal' part of puppy buying.
If a breeder can ship your puppy overnight and have it in your arms asap, it's a scam.
#17 Missing Ethical Indicators
Scam breeders will not be able to share legitimate health testing results with you. These breeders will tell you that the puppies they sell are 'certified', 'health certified' or 'veterinarian checked. Tread cautiously as this is just a facade.

It is important that you always ask for information about the parent's health testing: in particular the PENNHIP or OFA hip scans, thyroid panels, echocardiograms, and eye exams. 
#18 – Social Media Puppy Scam
There are many fake Facebook (or Instagram) profiles going around of people who are pretending to be a breeder or dog owner with puppies.
They will make you feel they are legitimate by being a 'real person', and through private messages will show you photos of cute puppies.
"I'm not a breeder, this was an accident"
"My spouse/kid/mom has cancer/COVID/etc."
"I'm selling the puppies for my mom/friend/co-worker"
"I got this puppy and don't need/want it"
Before you place a deposit or pay any money to the breeder, we recommend that you ask them to meet you in person or do a live video chat and show you the puppy. There is no legitimate excuse for a breeder to skip this important step.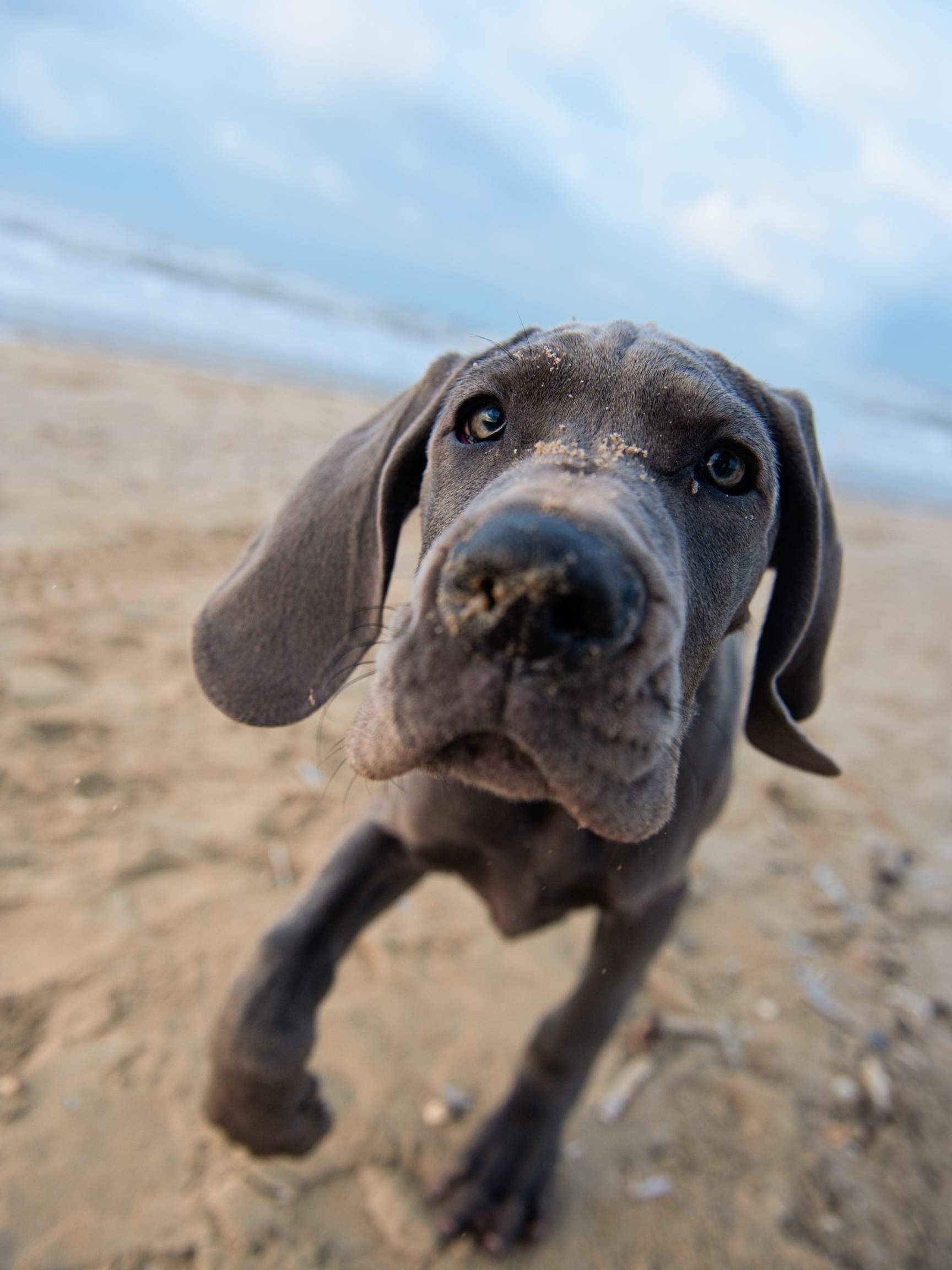 #19 – Shady Reviews
Testimonials and reviews are intended to boost your confidence in the transaction. We recommend that you proceed with caution. The strange usage of language, spelling errors, and omissions often indicate fraudulent reviews.
We are SICK of Great Dane Puppy Scams!!!
If you are about to place a deposit with a breeder that has many of these red flags, you can send us an email to inquire. We will look into it and verify if the breeder you are dealing with is legitimate or not.
Here's how to start looking for a reputable Great Dane breeder
Grab this infographic and please share it on your social media or website! Help us spread the word about these insidious and common scams.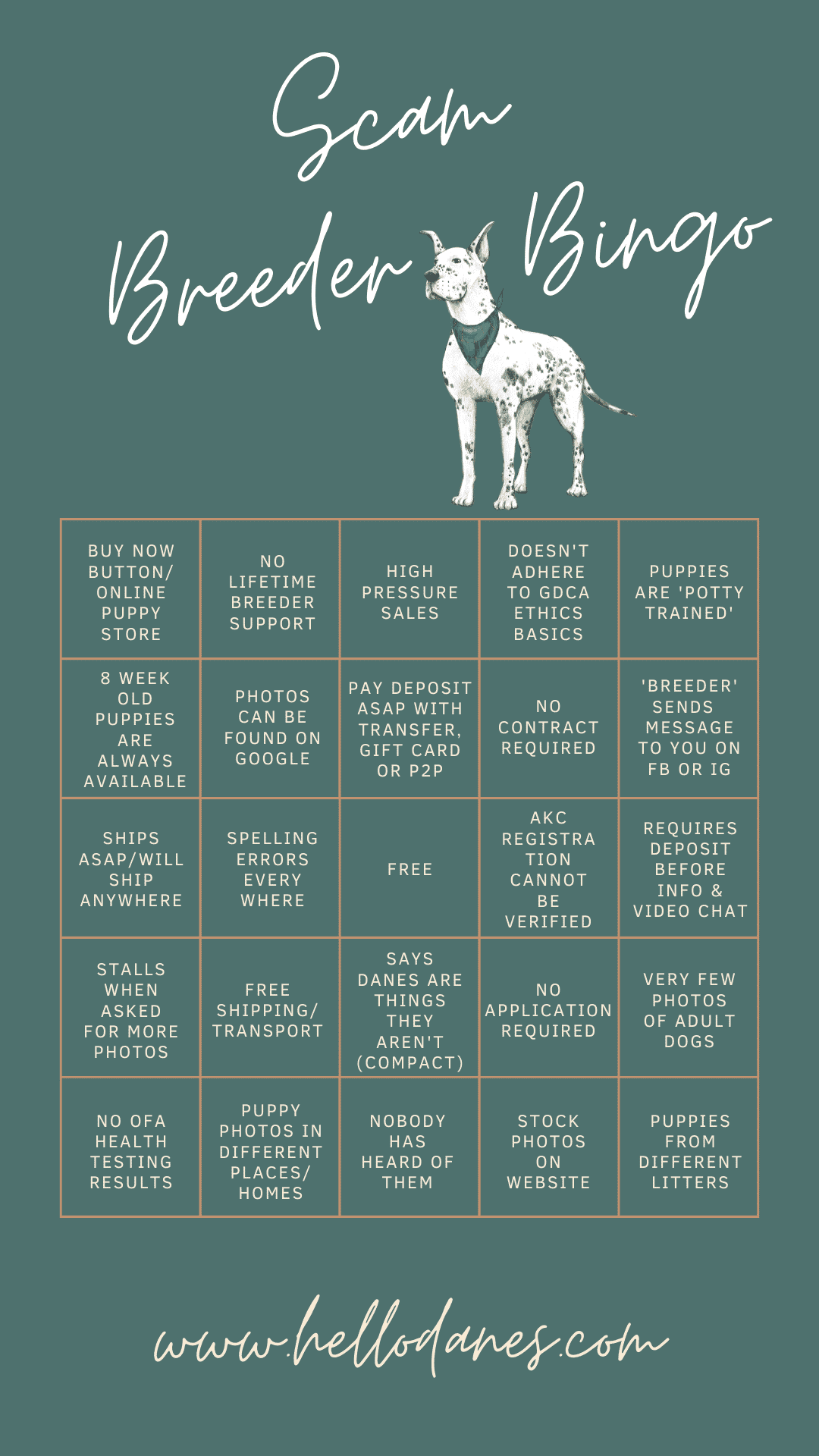 If you are still unsure whether or not you've come across a fraud, go down this checklist:
Do a reverse image search (use Google) of the images the breeder has shared with you.
Ask them for references (be careful, they can fake this!).
Ask your local breed club and enthusiast groups if they are familiar with the breeder, if they aren't , ask them who they recommend.
Search for and ask about the breeder in the Facebook group Great Dane Bad Breeders, Owners and Information
Ask the breeder that you are working with to provide information about the puppies AKC registration and CHIC (OFA) numbers. Verify this information with the AKC and at www.OFA.org
Ask them for more photos of the puppies. Are their markings the same from one photo to the next? Structure? Backgrounds?
Ask them to do a live chat where you can SEE the puppies and the parents. If they will not do this, or won't do it without a deposit, RUN.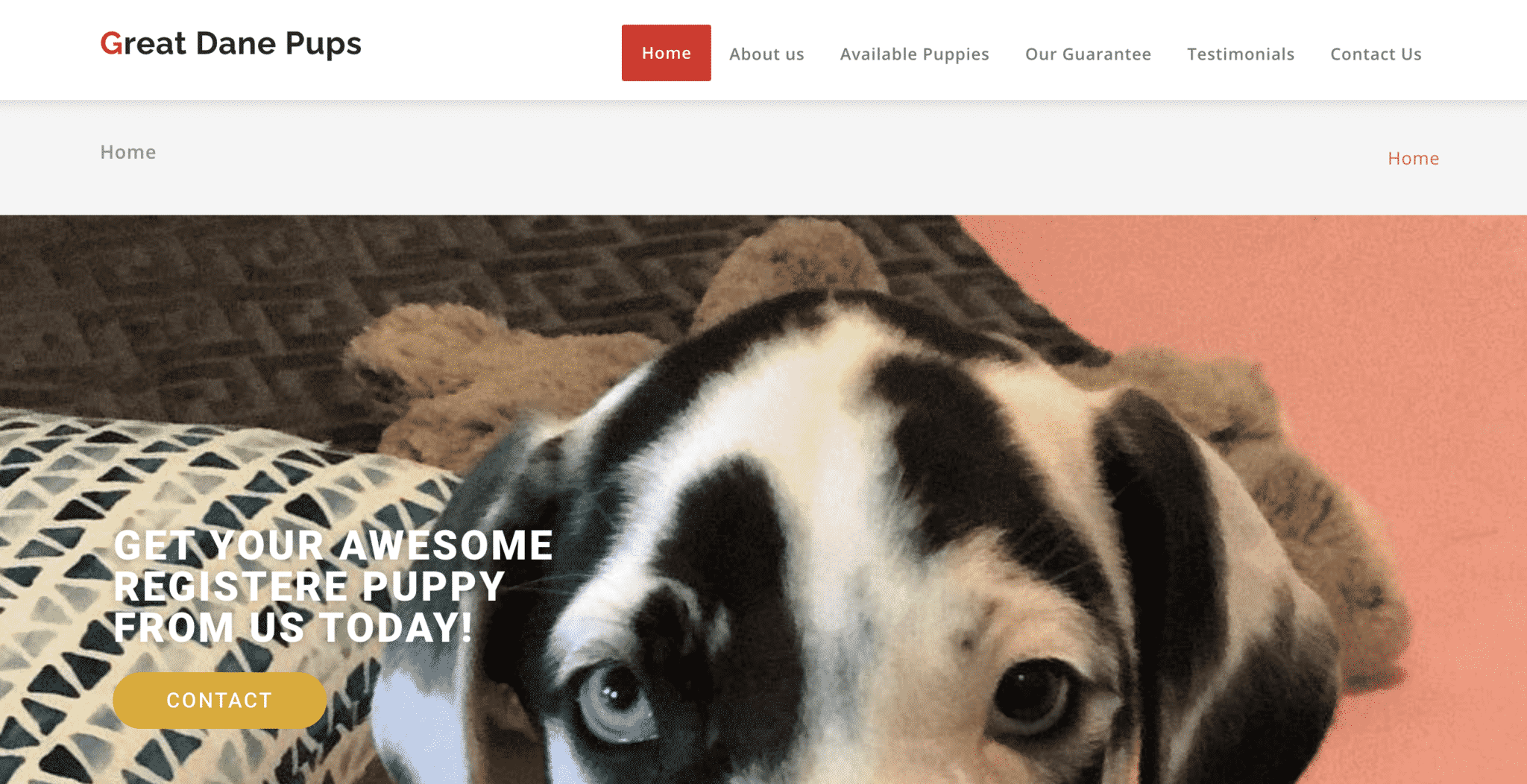 Legitimate Great Dane Breeders:
Are very interested in you as the buyer and have questions about your experience with Giant breeds, puppies, and having a dog in your home.
They will want to know about your veterinarian, home life, fencing, and work schedule.
A legitimate breeder will have CHIC#'s for both Dam & Sire that you can verify at www.OFA.org
They will have an application, a contract, and a return guarantee.
You will not likely be able to purchase a puppy right now, and may have to get on a waitlist.
An ethical breeder will be cautious about shipping puppies, if they ship at all.
Real breeders will send you photos and show you the puppy via video and video chat.
Ethical breeders will use Puppy Culture, ENS and other socialization programs
The best Great Dane Breeders will prove their dogs temperament and structure with AKC (American Kennel Club), CKC (Canadian Kennel Club) and FCI (European) obedience/CGC, trick, sport and/or conformation titles.
They keep a close eye on the written standard and actively breed to improve it and the health of their pedigree.
Will have a positive reputation in the Great Dane community among other legitimate, ethical breeders, conformation judges and breed fanciers and are affiliated with the GDCA/GDCC in some way (as a member or as somebody who is mentoring under a mentor. www.gdca.org is the best place to begin your search for an ethical Great Dane breeder.
Won't be selling puppies purely on the merits of being 'designer color' or 'Euro'.
Quality, REAL Great Dane breeders will be PROUD of their program and happy to share information with you.
Have you been scammed? We'd love to hear from you! Tell your story below!
If you are unsure if the breeder you have chosen is a scam or not, or is operating ethically, send us an email. We are always happy to verify. [email protected]
All of the images below are from SCAM Great Dane Breeder Websites: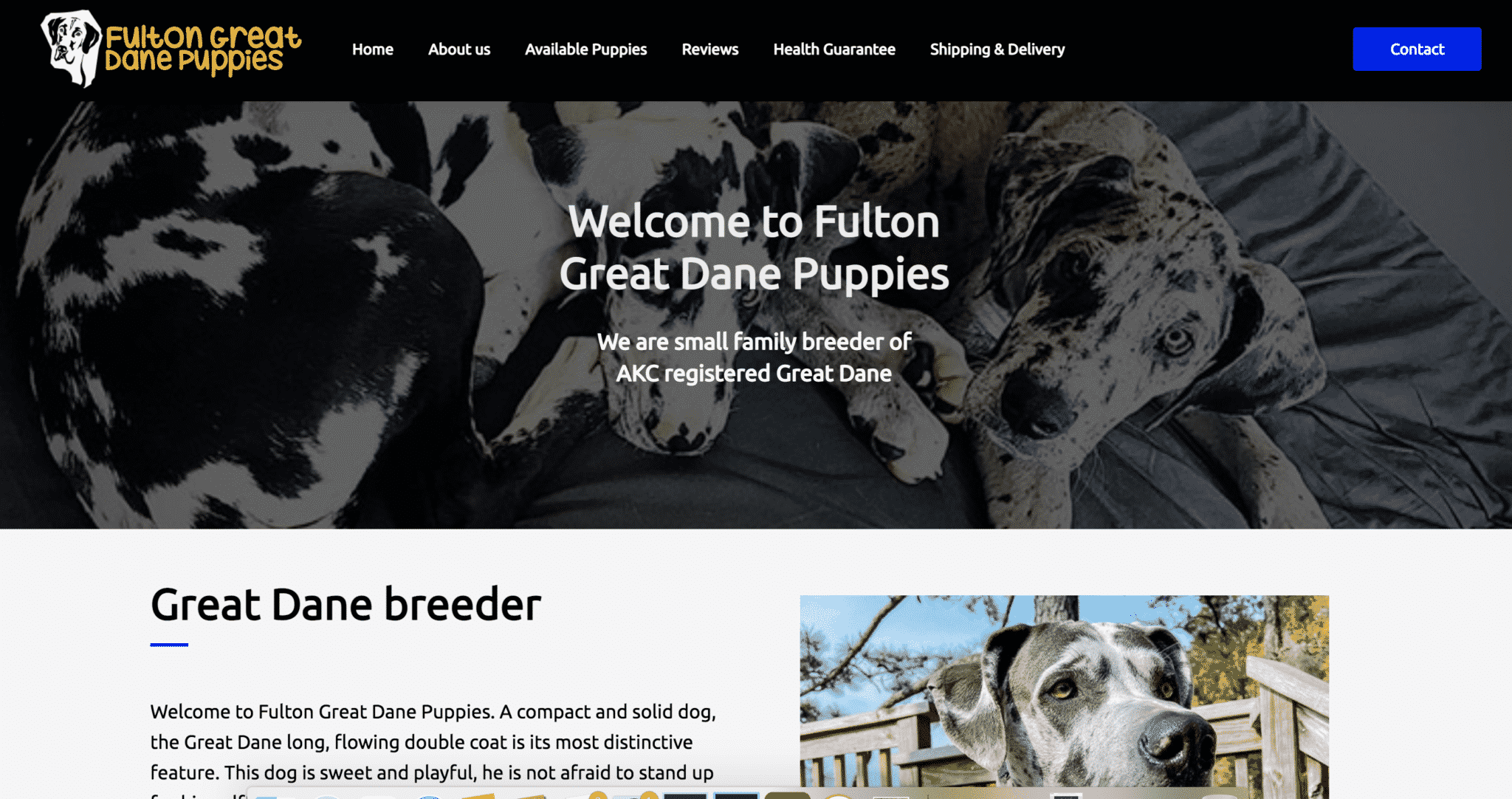 Read more:
What Does Euro Mean in Great Danes?