Great Dane names are hard to find! First you have to think about your dog's personality, whether you have a female Great Dane or are looking for male Great Dane names, and if you want a funny, strong, cute or sassy name!
Choosing a name for your Great Dane puppy or rescue dog can be one overwhelming task that dog owners have to face!
If you are looking for a unique name for your new Great Dane, start with our ever-growing list of beautiful and interesting puppy dog names.
Some of these puppy names are based on pop culture, others are classics that are ready to make a huge comeback. We tried to find unusual names that aren't seen on every list out there!
If you choose one of the names from our list, please come back and leave us a comment! We'd love to hear from you.
GREAT DANE NAMES FOR YOUR GIANT DOG BREED
Big dogs deserve a dog name that match! Great Danes are some of the most adorable dogs, often being known as the 'Gentle Giant'.
But, what should you name your new Great Dane puppy?
Here are a few of the best Great Dane names:
CUTE GREAT DANE NAMES FOR A FEMALE GREAT DANE PUPPY
Juno
Astrid
Juniper
Matilda
Gigi
Hermione
Arya
Ivy
THE PERFECT GREAT DANE NAMES FOR YOUR MALE GREAT DANES
Murdoch
Astor
Obsidian
Jasper
Cobalt
Umberto
Amadeus
Jeppesen
If none of those Great Dane dog names resonated with you, don't worry– we have more!
FUNNY GREAT DANE NAMES
You may agree that you have a very good boy or girl dog, but sometimes they are just a little bit goofy!
So, maybe you're looking for a silly or funny name for your new pup.
Here are a few funny Great Dane names for ideas:
Cowabunga
Butterball
Biscuit
Beanpole
Noodles
Pip Squeak
String Bean
Tiny Tim
Shrimpy
Waffle
Snickers
Dr. Doolittle
If you're not into the silly route, no worries! We have more ideas for you.
STRONG GREAT DANE NAMES INSPIRED BY BIG NAMES IN HISTORY
Your good girl and good boy deserves to be named after someone heroic!
If you want a really good name for your pup that has inspiration from someone famous, maybe you should consider the following ideas as your perfect name:
Princess Bride
Country Coyote
Goddess Names: Athena, Freya, He
Napoleon
Tower of London- Grendel, Beowulf
Shakespeare- Macbeth, Romeo, Ophelia
British Prime Ministers- Churchill, Thatcher, Major
Names for Great Danes are tough. Lets face it- your dog is PERFECT! So, they have to have the perfect dog name to match. You want them to have a really great name and we agree. So, let's dive in to some more dog name ideas.
DOG NAMES THAT GIVE EVEN MORE INSPIRATION FROM FAMOUS MOVIES OR SHOWS
If you are into famous Great Danes or have a favorite show, you could always look for dog name ideas inside of those. Maybe the right name for your Great Dane dog is right under your nose!
Here are a few ideas that could make the perfect names for Great Danes:
Members of the Swiss Family Robinson: Fritz, Ernest, Franz
The Addams Family: Gomez, Morticia, Wednesday, Pugsley
Winnie the Pooh and friends: Pooh, Piglet, Eeyore, Tigger
The Beethoven movies: Beethoven, Buddy, Mr. Hinkle
The Aristocats: Marie, Toulouse, Duchess, Berlioz
Lady and the Tramp: Lady, Tramp, Jock, Trusty
The Ugly Dachshund: Doxie, Danke, Gretchen
Comic Strip
There are literally endless possibilities for names for your Great Dane. No matter name you choose, your pup is going to be gorgeous!
TRADITIONAL GREAT DANE NAMES FOR SIMPLE AND LOYAL GREAT DANES
Maybe you are looking for more traditional names for Great Danes. Your family might think that a more simple, traditional name would make the perfect name for your dog!
SIMPLE FEMALE GREAT DANE NAMES
Coco
Etta
Ida
Dora
Maple
Clover
Terra
Cassie
Joy
Aria
Sia
Zuri
Shiloh
Clementine
Poppy
Greta
SIMPLE MALE GREAT DANE NAMES
Fig
Dexter
Milo
Archie/Archer/Arch
Edison
Silas
Gideon
Whiskey
Stirling
Boeing
Ender
Mica/Micah
Wilder
Niko
Sullivan
Aston
Hudson
DOG NAMES BY THE COLOR OF YOUR DOG
You can't forget that beautiful dogs come in all different colors. Gentle giants like Great Danes have multiple different colors!
Maybe you should consider different and unique names for Great Danes depending on what color your pup is! There are an abundance of unique Great Dane names that match the color of your new dog. Blue Great Dane names will show off your dog's beautiful coat color!
BLUE GREAT DANE NAMES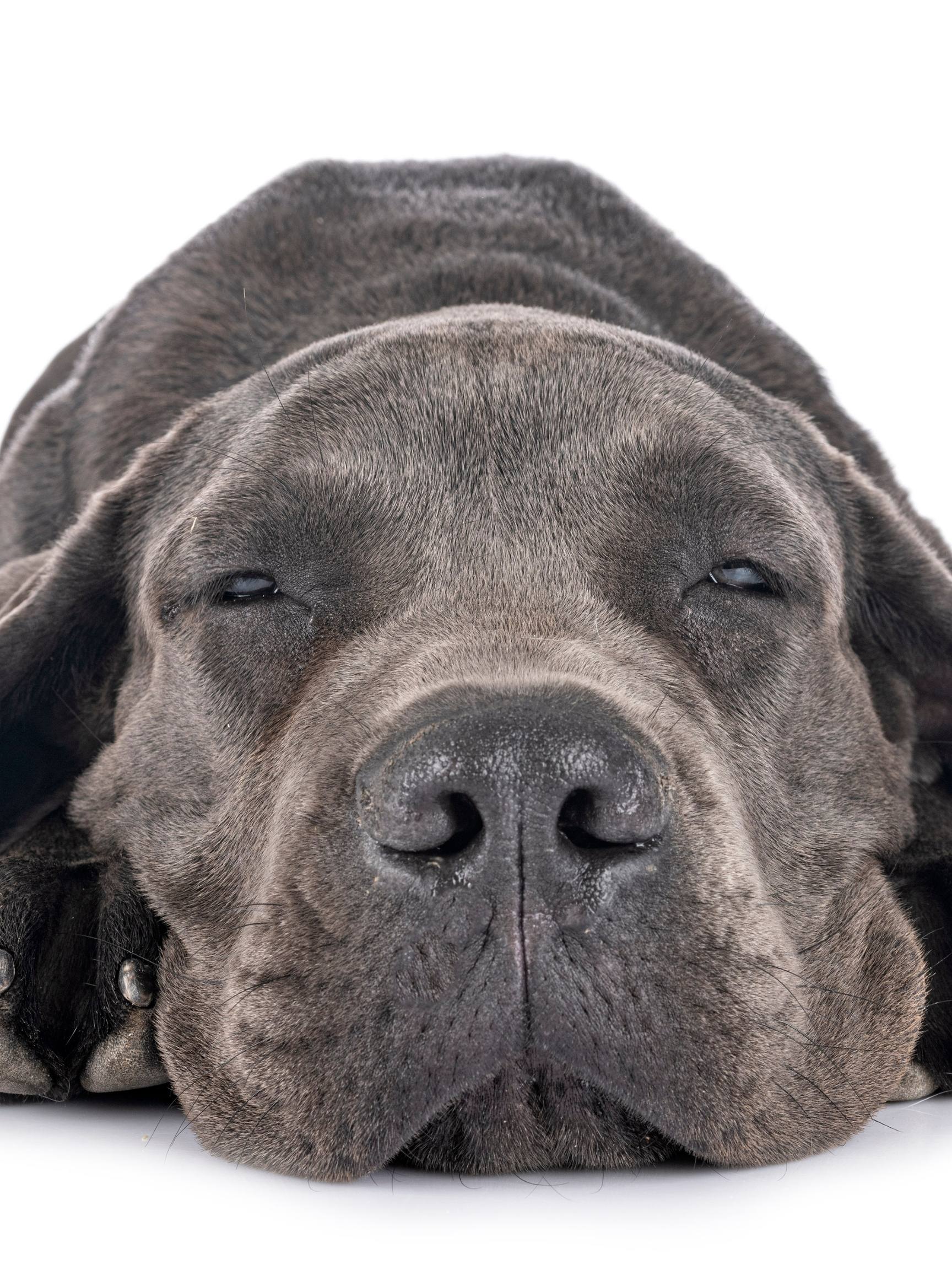 Blue
Sapphire
Baxter
Blue Cobalt
Periwinkle
Turquoise
Bluebell
Sky
Navy
Azure
Cerulean
BLACK GREAT DANE NAMES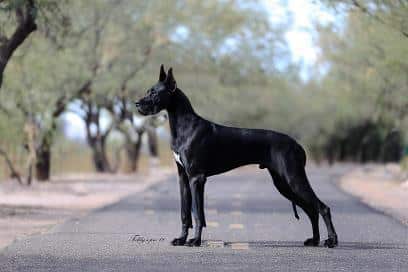 Raven
Ebony
Sable
Coal
Jet
Onyx
Licorice
Midnight
Shady
Bear
Zebra
BLACK FEMALE DOG NAMES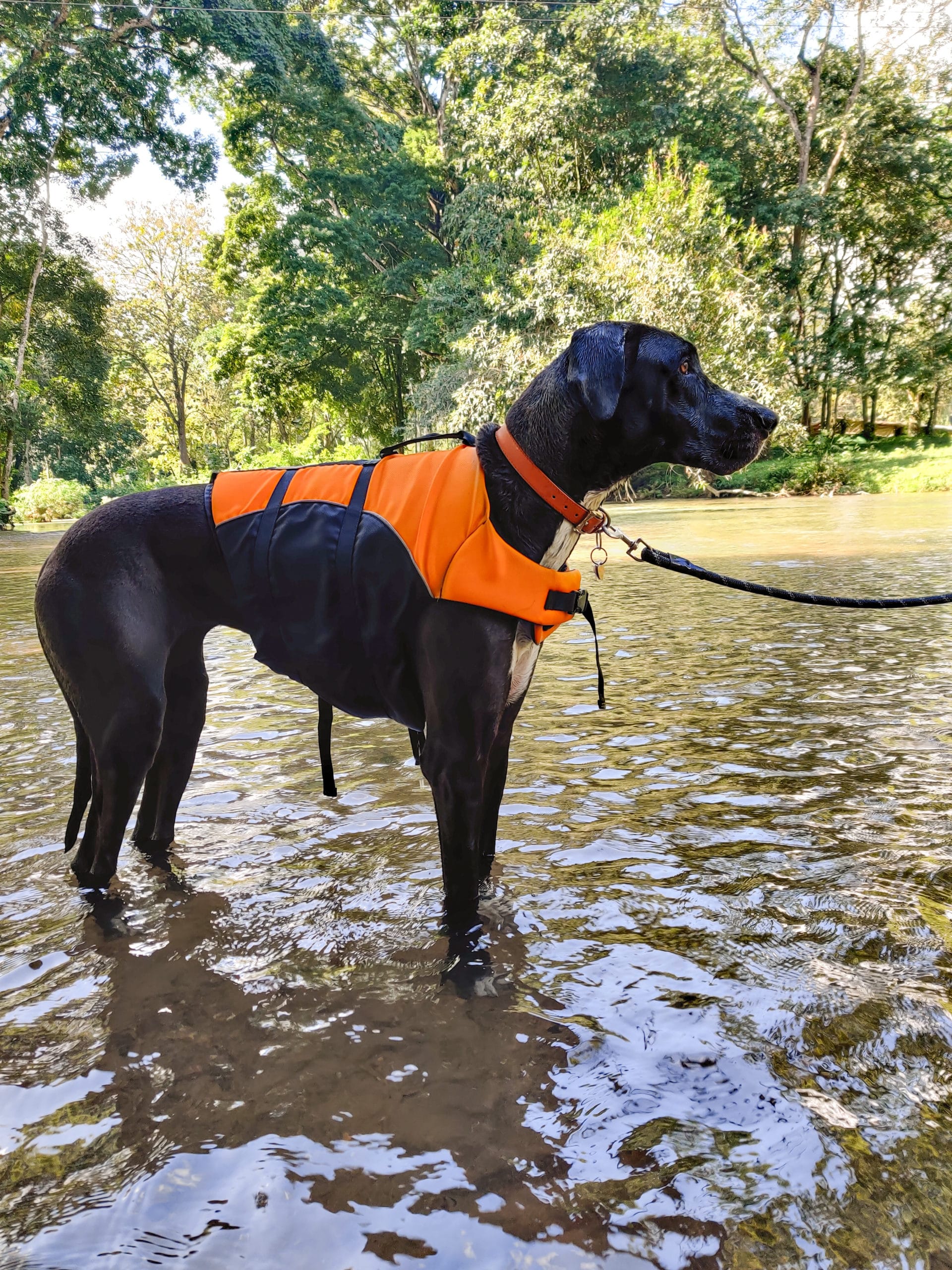 Gemma
Layla
Ivy
Mia
Ebony
Raven
Zara
Jasmine
Bella
Harley
HARLEQUIN PATTERN GREAT DANE BIG DOG NAMES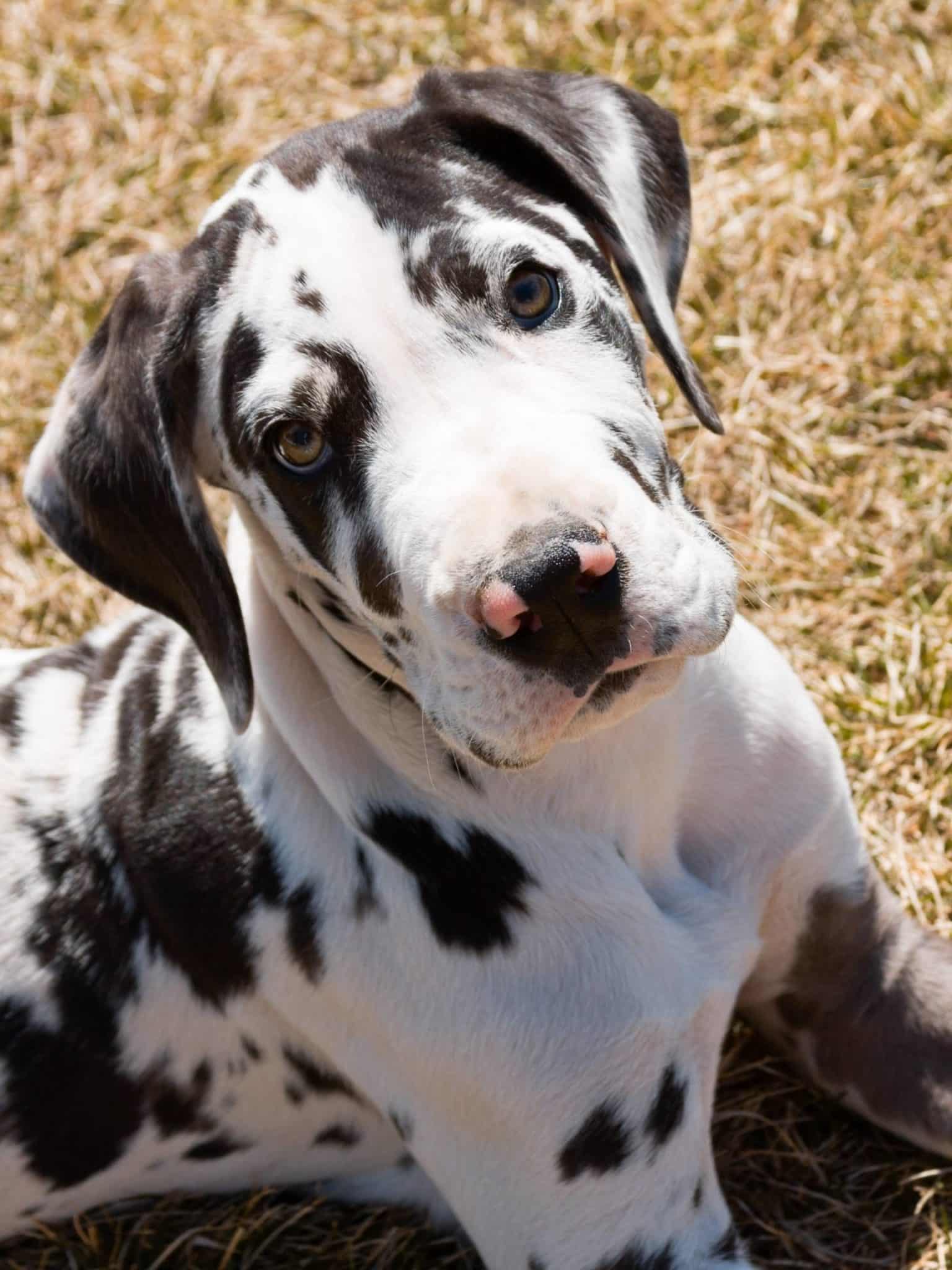 If you have Great Danes, you know that they are some of the most recognizable dog breeds!
Harlequin is one of the most popular patterns in the breed because of its unique and eye-catching appearance.
If you have a Harlequin Great Dane, consider yourself lucky! You have one of the most beautiful dogs in the world. Here are some names for your special pup:
Candy
Checkers
Patch
Domino
Tuxedo
Dalmatian
Oreo
Panda
Pepper
Salt
Speckles
Spots
FAWN COLOR GREAT DANE NAMES FOR A FEMALE GREAT DANE OR MALE GREAT DANE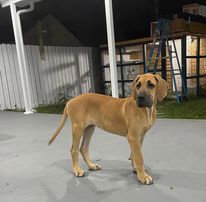 Fawn Great Danes are absolutely striking!
Their brown coat sets them apart from the breed. Many people know these dogs from the famous 'Scooby Doo''.
FEMALE GREAT DANE NAMES FOR FAWN COLORED GREAT DANES
Lady
Lassie
Buttercup
Dawn
Bambi
Tinkerbell
Honey
MALE NAMES FOR FAWN GREAT DANES
Scooby Doo
Rascal
Buddy
Max
Bailey
Charlie
Rocky
Teddy
Jake
Cody
Murphy
HOW TO CHOOSE THE RIGHT GREAT DANE NAMES FOR YOUR FIRST GREAT DANE
Whether you have a Male Great Dane or a female Great Dane and no matter what color you have, many Great Danes go on to be the owners best friend and heart dog.
You may think that searching for the right Great Dane name is the most important part of bringing your giant breed dog home, but what matters even more is the connection you have with your pup.
TIPS FOR CHOOSING GREAT DANE NAMES
Choosing the right name is a personal decision that only you can make for your dog, but here are some things to keep in mind when you are trying to choose the perfect name for your new furry friend:
1. The name should be short and sweet. You don't want a name that is too long or complicated because you will be saying it a lot!
2. Consider your dog's personality. If your pup is outgoing and playful, you might want a name that reflects that. If your pup is more laid back and relaxed, you might want a name that is more mellow.
3. Choose a name that you will feel comfortable saying in public. You don't want to choose a name that you are going to be embarrassed to say when you are out and about with your dog.
4. Make sure the name is easy for your dog to understand. You don't want to choose a name that is too similar to other words that you say often, like "sit" or "stay".
5. Avoid names that might make other people uncomfortable. You don't want to choose a name that could be interpreted in a negative way by other people.
6. Have fun with it! Don't take the process too seriously. At the end of the day, the most important thing is that you and your dog are happy with the name you choose.
FINAL SUGGESTIONS OF GREAT DANE NAMES
If you're still stuck on what to name your Great Dane and feel like you've gone through hundreds of Great Dane names and can't find one that works for you- just keep looking and keep getting to know your Great Dane!
The right name will click suddenly as you settle in to life with your Great Dane.
Here are a few final names that might stick for your Great Dane:
FEMALE GREAT DANES:
Female names for Great Danes are tough- but don't give up. Here are a few options you may like for your Great Dane:
Alida
Alta
Norah
Topaz
Pebble
Stella
Nova
Avi
Ruth
Cricket
Moana
Apricot
Ocean
Penelope
Prada
MALE GREAT DANE NAMES
Male Great Danes are a giant and special part of the breed. Maybe you will like some of these ideas!
Orson
Tobin
Fidget
Frodo
Ibis
Gable
Newton
North
Pepper
Quirk
Yukon
Scotch
Hemi
Malachai
Seymour
Cricket
No matter what you choose- you will end up with a very good name and your Great Dane will end up being your world! Let us know in the comments if you have any other ideas for Great Dane names.