Our OllyDog Backcountry Day Pack treat pouch review was written just for you.
After years of searching, trial and error I think I've found a near-perfect treat training pouch.
A bait bag like the OllyDog Backcountry is made to carry treats for your dog during luring, training, sports, and activities.
Having a great treat training pouch that is easy to use, rugged and simple to wear is so important. At Hello Danes we believe in positive reinforcement (and modern balanced) dog training, and treats are a HUGE piece of that puzzle!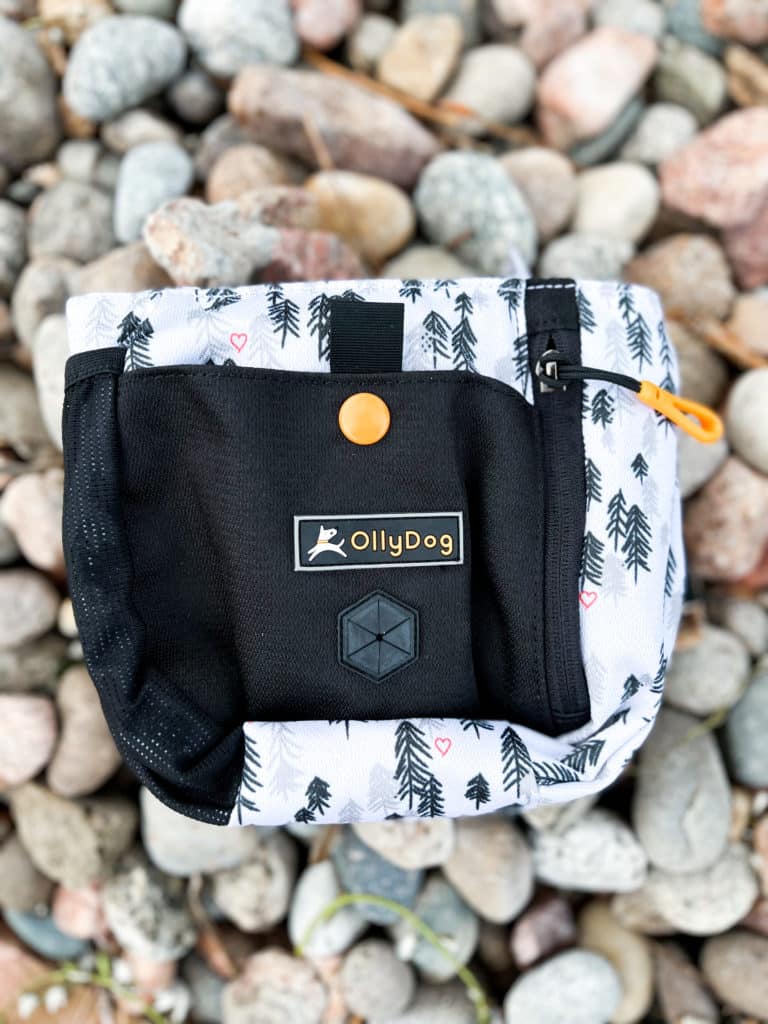 OllyDog Backcountry Day Pack Treat Pouch Review
I ordered my OllyDog treat pouch directly from Amazon. What really caught my eye was the fact that they had several colors to choose from, including CUTE patterns like the one I chose (with pine trees and hearts. I'm obsessed!).
It came fast with one-day shipping (YAY! I needed it for a training class after my old treat pouch bit the dust).
Some of the colors were out of stock or took longer to arrive, so be aware of that before you fall in love with a color or pattern they have!

OllyDog Treat Pouch First Impressions
I LOVE this pattern so much, it's adorable. I'd be lying if I didn't mention that I was worried about the white getting dirty (because you know, dogs) but it's worth the risk.

The pattern part with the white background does appear to be a high quality, possibly waxed canvas material. I suspect like similar products from that fabric that it's going to hold up VERY well.

This bag is well-made and sturdy, from heavy canvas, zippers and linings. It's actually much nicer in quality and build than other treat pouches I've had (and believe me, I've had several).

I personally like that this dog treat pouch is substantial in size. Many of the smaller ones will spill treats out if you bend over, but this one is deep and wide.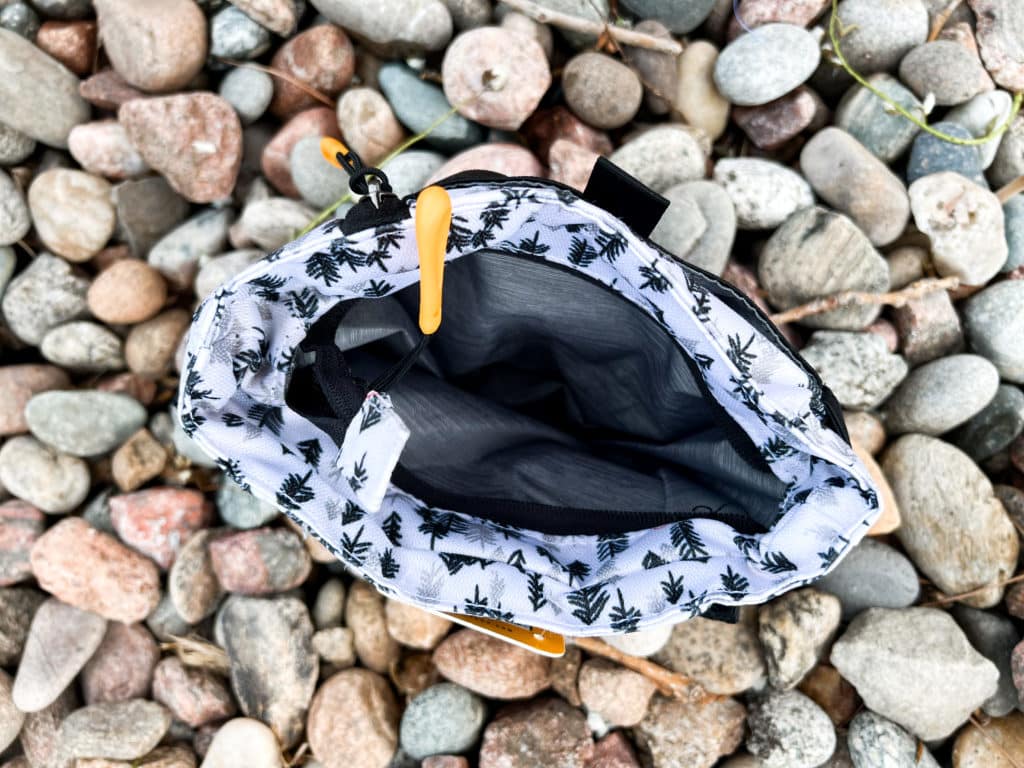 OllyDog Backcountry Treat Pouch Features
This treat pouch offers:
Sturdy construction
Beautiful decorative details
A LARGE deep pouch with a zipper closure, for holding your favorite dog treats
A zipper pouch for your keys and cell phone (keep them secure!)
A pouch with a dispenser hole for doo-doo bags (we prefer the biodegradable or compostable kind)
A stretchy side-pocket made of webbing, may be useful for clickers and small toys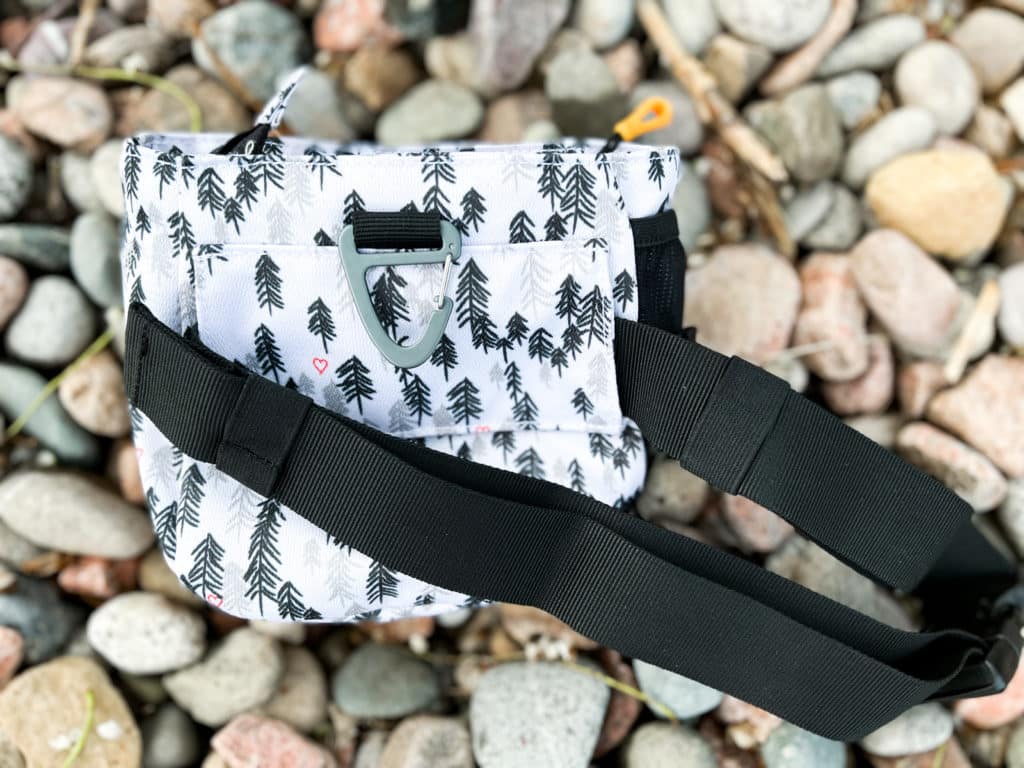 How to wear (and use) a dog treat pouch
You can attach your new OllyDog Treat Pouch to your body with the included (removable) belt OR the metal clip. Your choice!
We recommend using positive reinforcement to teach your dog new behaviors. These include things such as:
Sit, Down, Stand
Stay
Wait
Leave it
Let's Go!
Look
Touch
Place
Heel
Back up
COME!
Positive reinforcement means to add something to reinforce (increase) a behavior.
Professional dog trainers use treats and dog food to motivate and reward dogs.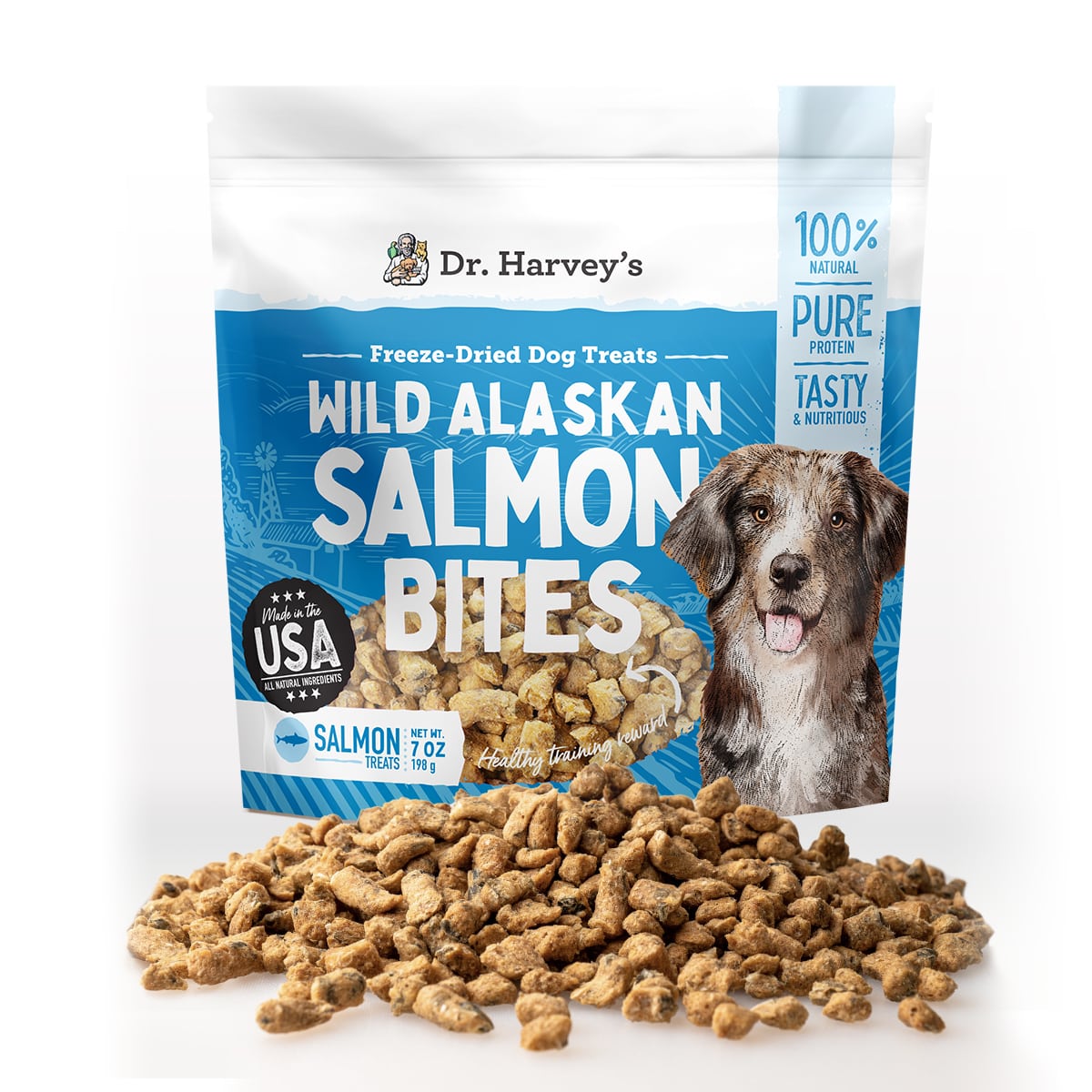 When you hide the treats (in an OllyDog or similar treat pouch), the treats become a surprise reward.
The goal with all treat training is to fade out the reliance on treats, so don't spend too much time luring!
Keep your hands off the treats until your dog shows the behavior you want. Storing the goodies in a treat pouch, but still easily accessible, is the professional way of doing things.

A good treat pouch is a must-have for training classes, rewarding good behavior around the house (especially for puppies!), hiking, and more.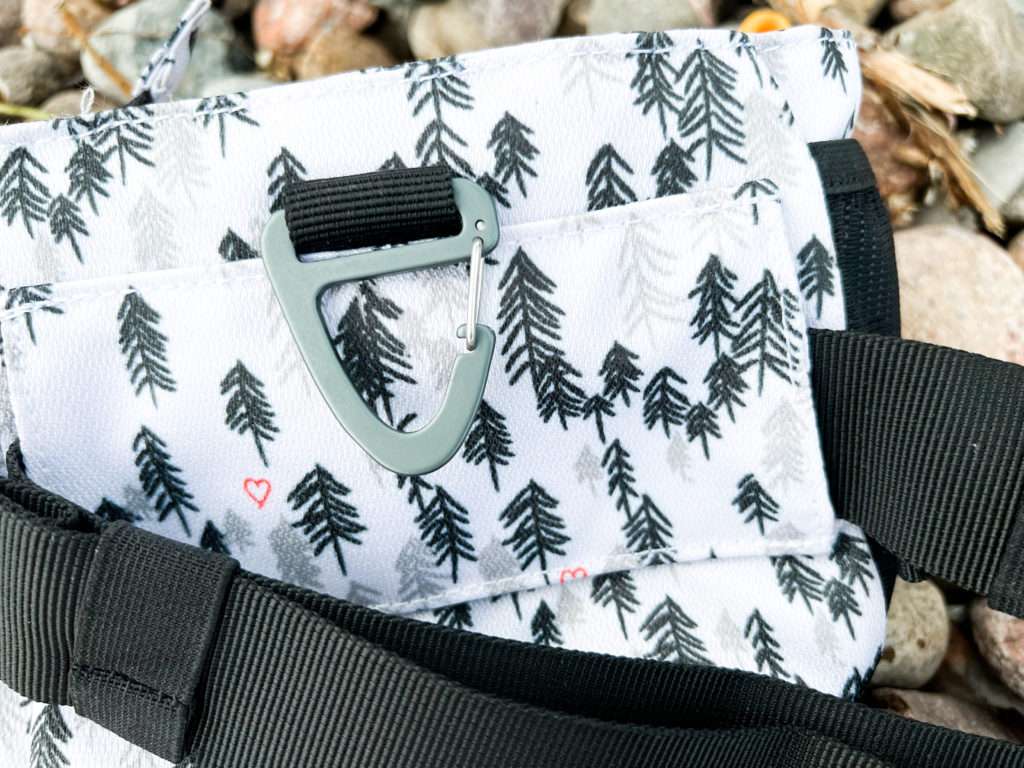 Is the OllyDog Treat Bag missing anything?
If I had ONE piece of feedback for the makers of this beautiful treat pouch, it's that I wish it had a small clip for an E-Collar remote.
A simple clip on the outside front would have made it so that the remote could be attached to this bag, and you could also have the treats within reach. E-Collar training should always be taught with lots of positive reinforcement, and the Mini-Educator (low stim, feels like a touch sensation) paired with treats = magic for you and your dog.
Until I figure out how to fashion my own clip for this, I'll continue to wear my E-Collar remotes around my neck.
OllyDog Styles
The OllyDog Treat pouch comes in two versions: the Backcountry (my personal favorite, as we walk and hike off-leash often), or the smaller goodie bag with magnetic closure.
The smaller version is perfect for dog owners who want something more compact with fewer features.
Like the Backcountry treat pouch, it comes in a range of gorgeous designer colors and patterns.
Figaro approves!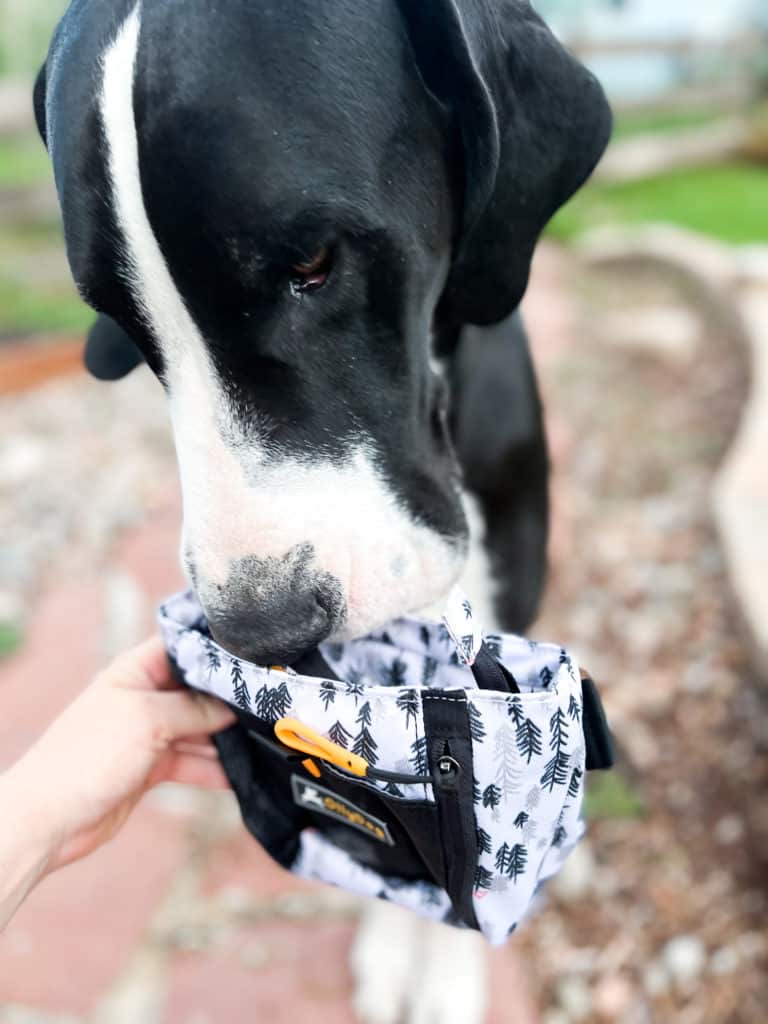 Choose Your Treat Pouch
Fill Your Treat Pouch UP!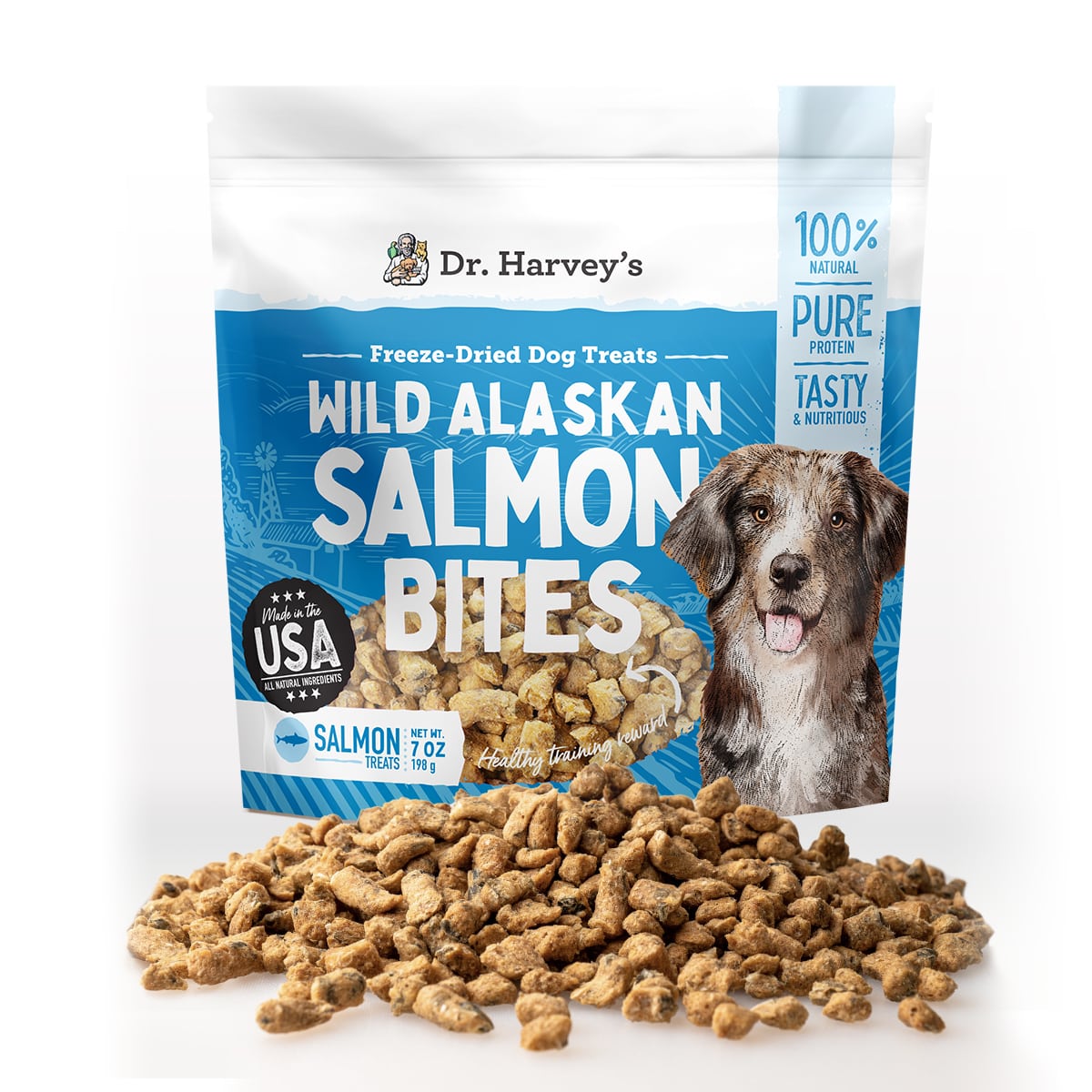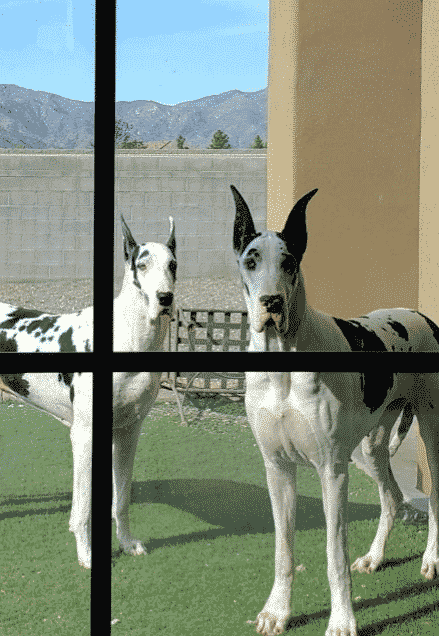 JOIN OUR COMMUNITY
Do you like modern positive+balanced off-leash dog training, science-based information, life with Danes, educated ownership and chatting with other like-minded people?
Join our growing Facebook group!