Knuckling in Great Danes is a serious medical issue that requires immediate attention.
We've compiled several of the best resources for the treatment of knuckling so that you can be an informed puppy parent!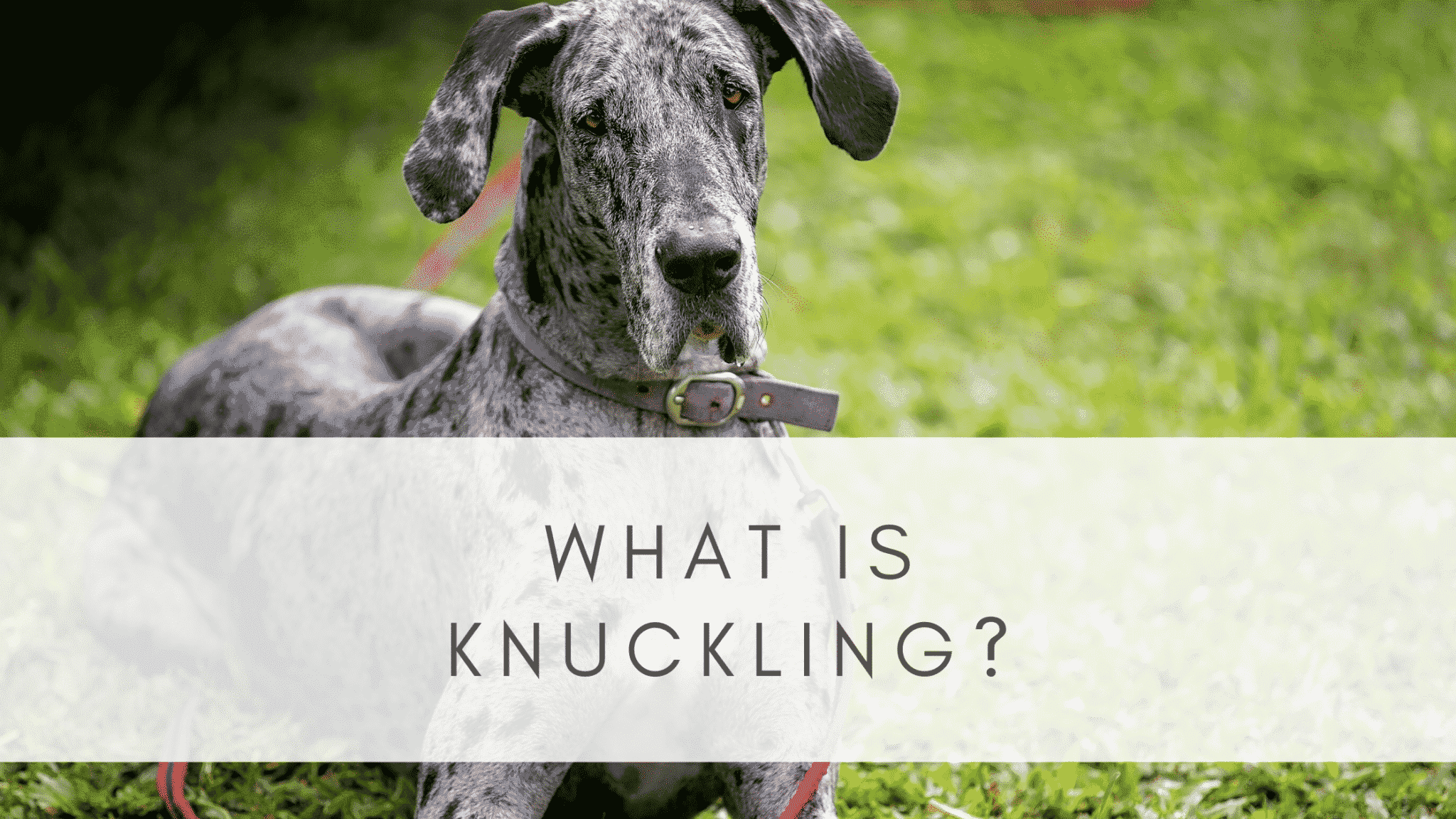 WHAT IS KNUCKLING?
Knuckling is a canine orthopedic disease where the ligaments of the carpus can no longer support the insanely fast growth of large and giant breed dogs.
Puppies that are knuckling will have weak, shaky limbs that over the course of hours or days can progress to the limbs visibly bowing outward.
Knuckling is believed to be a nutritional problem; choosing the best food for your Great Dane puppy is one of the most important steps you can take to prevent knuckling.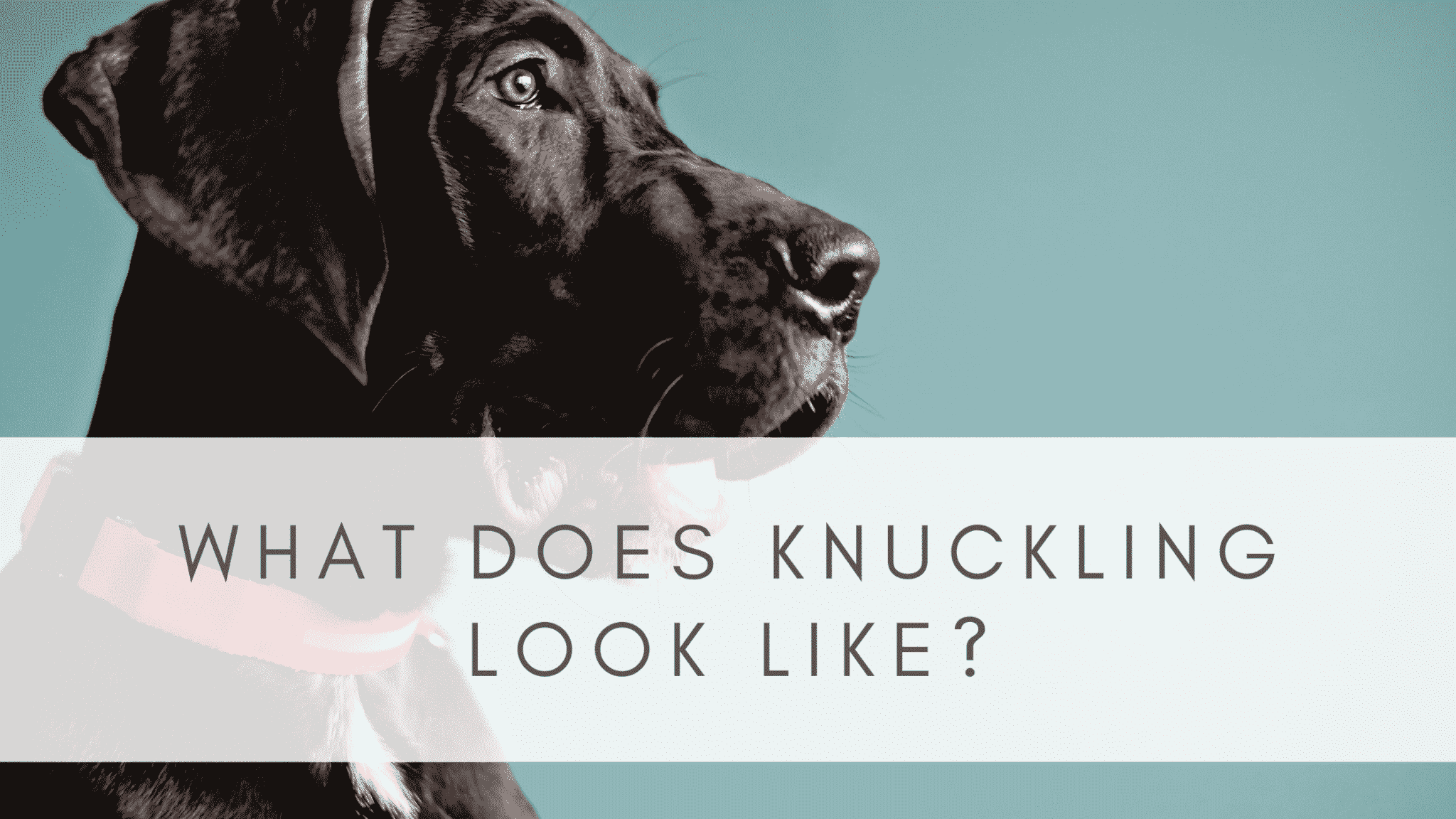 IMAGES OF GREAT DANE PUPPIES THAT ARE KNUCKLING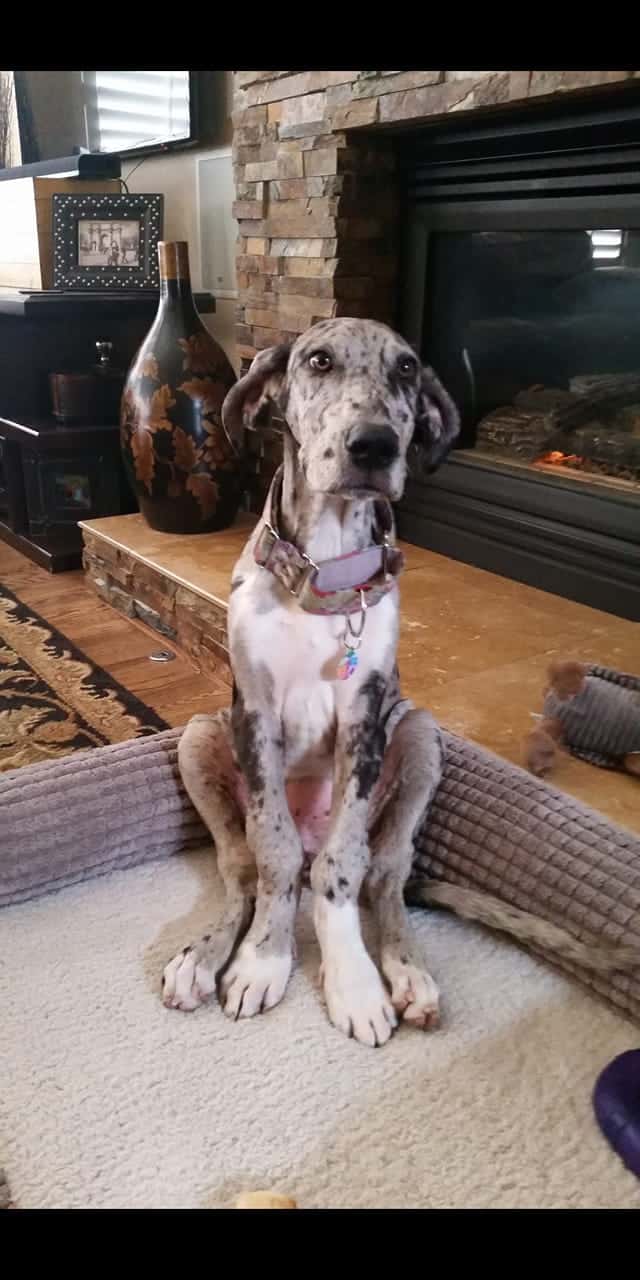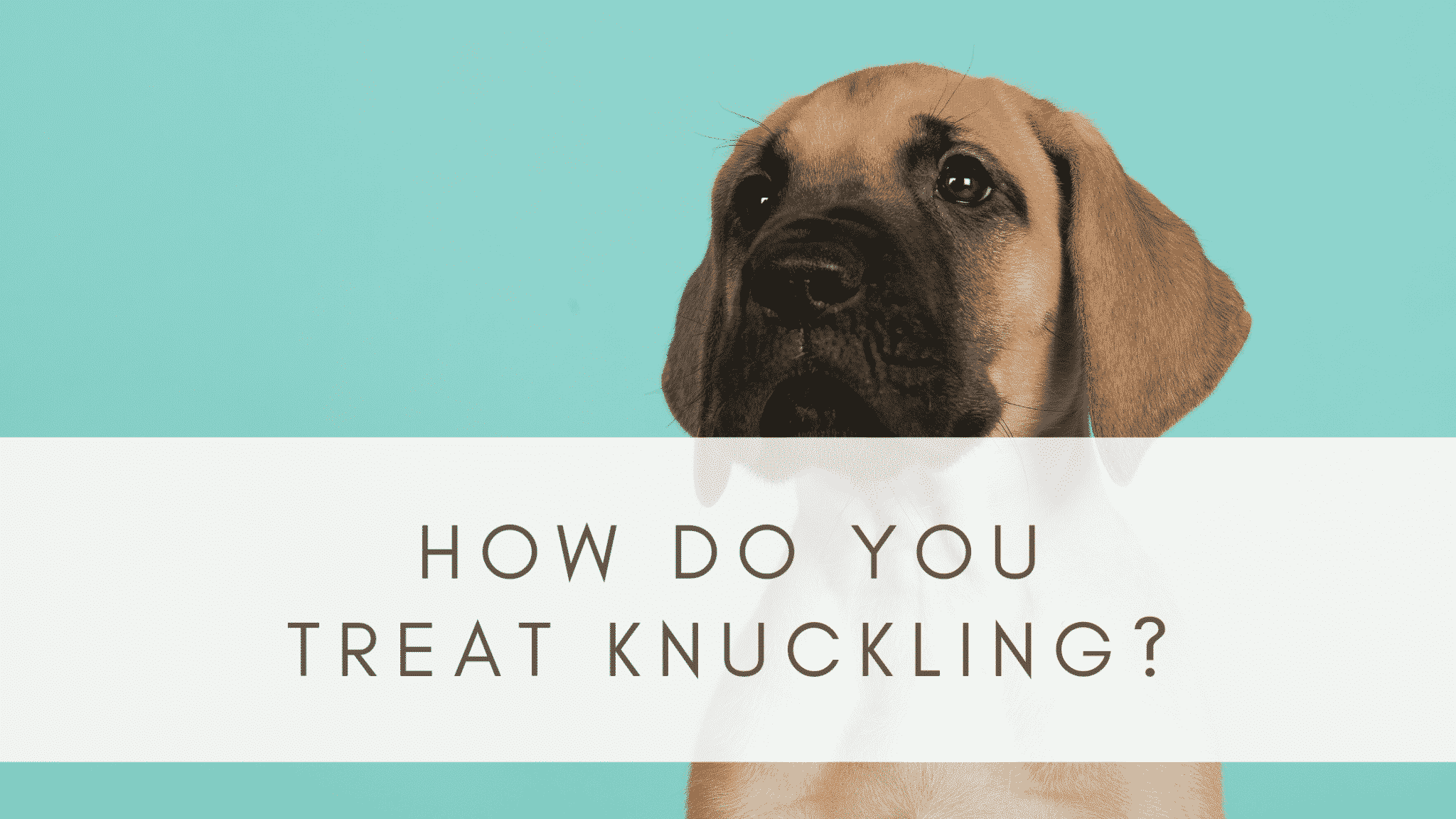 HOW DO YOU TREAT KNUCKLING?
We recommend a combination of the following things to treat knuckling:
Proper exercise and movement
Avoid hard or slick surfaces and jumping
Vitamin C
Natural, free choice exercise and movement on soft, varied terrain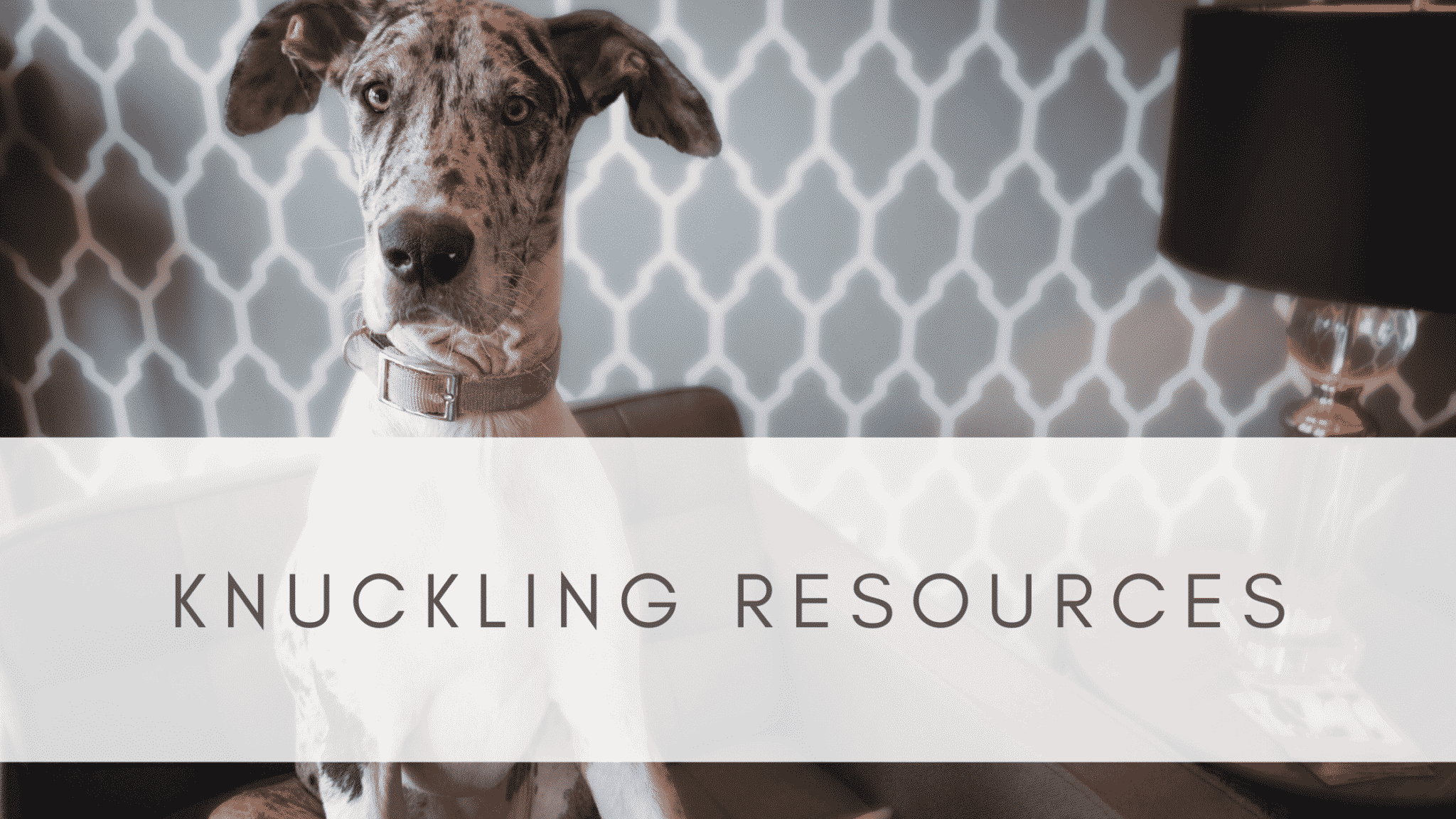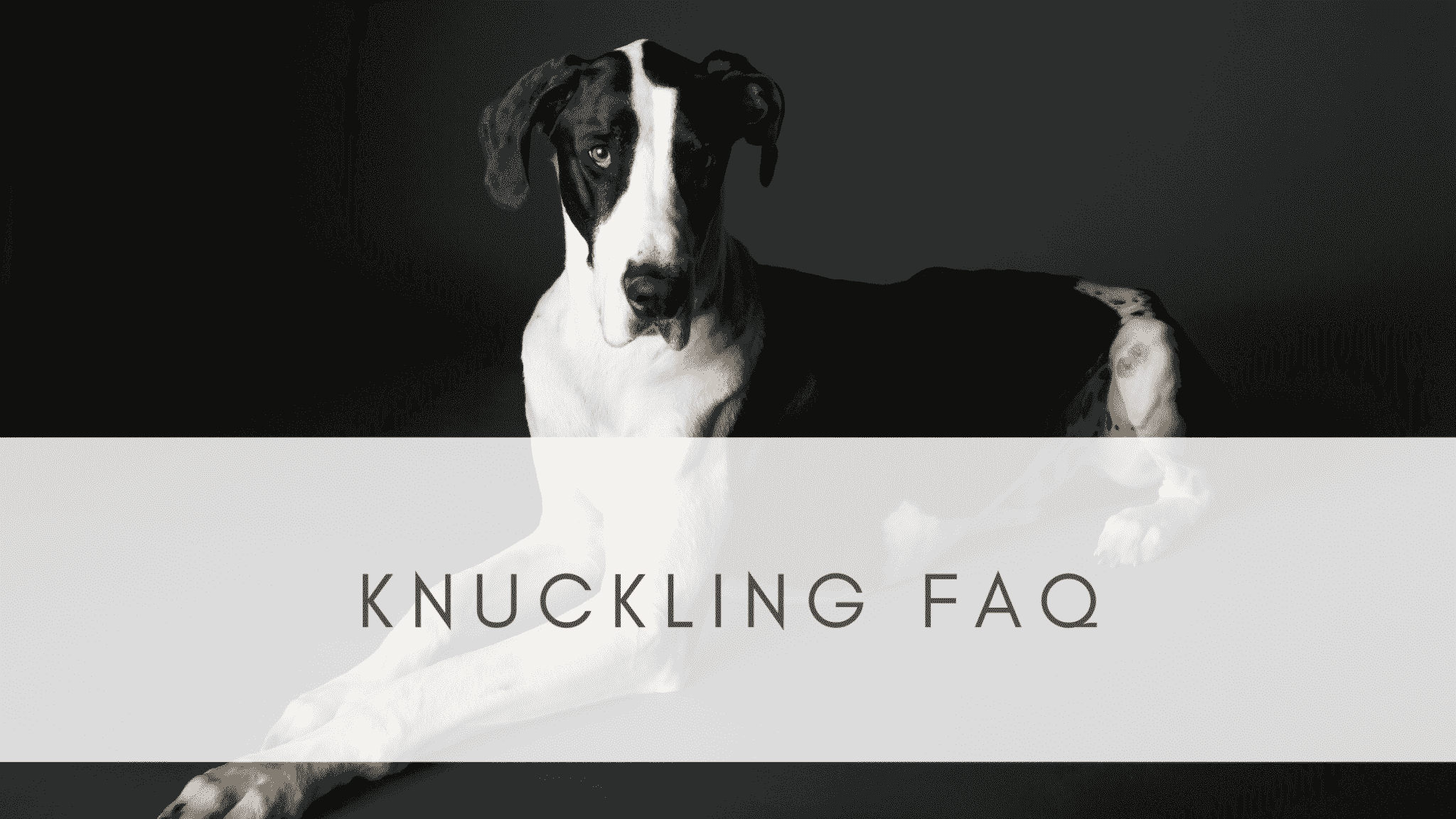 GREAT DANE PUPPY KNUCKLING FAQ
Is knuckling painful?
Yes, knuckling can be painful for puppies. It's important to avoid hard or slick surfaces and to encourage muscle building and strength with free play and movement on soft, varied terrain.

Chat with your veterinarian to rule out other orthopedic and bone growth disorders such as panosteitis, HOD, or angular limb deformity which can be extremely painful. Your veterinarian may prescribe anti-inflammatories and other medications to treat.
Is knuckling genetic?
Knuckling itself is not genetic, however, there is something to be said for the fact that some dogs will be at higher risk of developing knuckling than others.

Those risks may be associated with poor breeding practices related to health, nutrition, bedding and the lack of appropriate socialization and movement of puppies while still with the breeder.

Additionally, the perpetuation of structural faults such as straight limbs, flat feet, and weak overall robustness and conformation could contribute.
The information contained on this page is for informational purposes only. We do our best to present the most up-to-date research, however it is up to the reader to make decisions regarding the health and well-being of their dog. We make no claims here to prevent or treat bloat, Panosteitis, DCM or any other condition related to Great Danes. Find a veterinarian with GIANT breed experience, and chat with them. 

Some of the products we list on our website contain affiliate links. If you choose to make a purchase, we may receive a small commission for referring you. We only recommend products that we truly believe in. This commission does not affect the price of the product and is used to fund our content and expenses related to operating this website. 
READ MORE: