What is a dog e collar?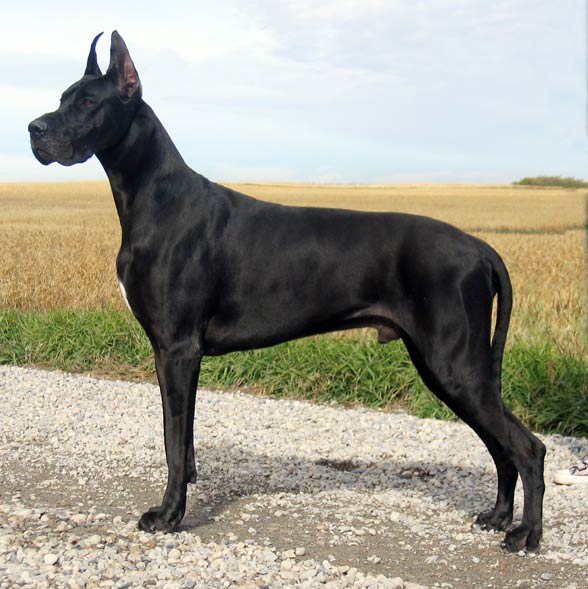 Is it abusive? Is it a shock collar? Does it cause pain?
Or do e collars help build strong, confident dogs, while removing undesirable behaviors and creating a bond between pets and pet owners?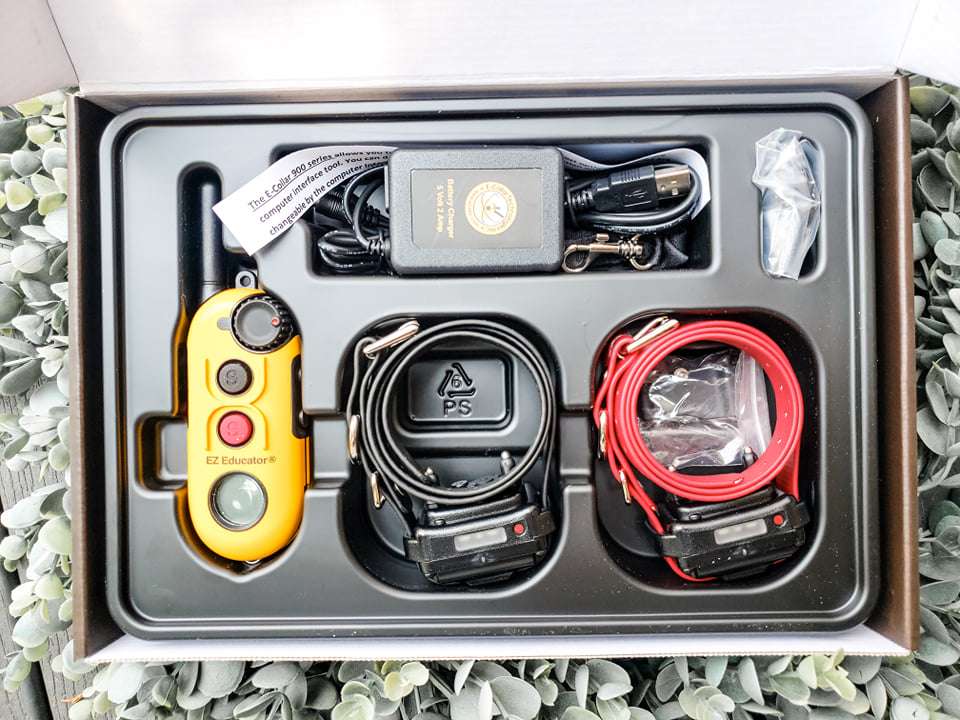 E collars are a form of remote training collar.
But – do they work? And even more-so- what the heck are they?
THE FOUNDATIONS: WHAT IS A DOG E COLLAR?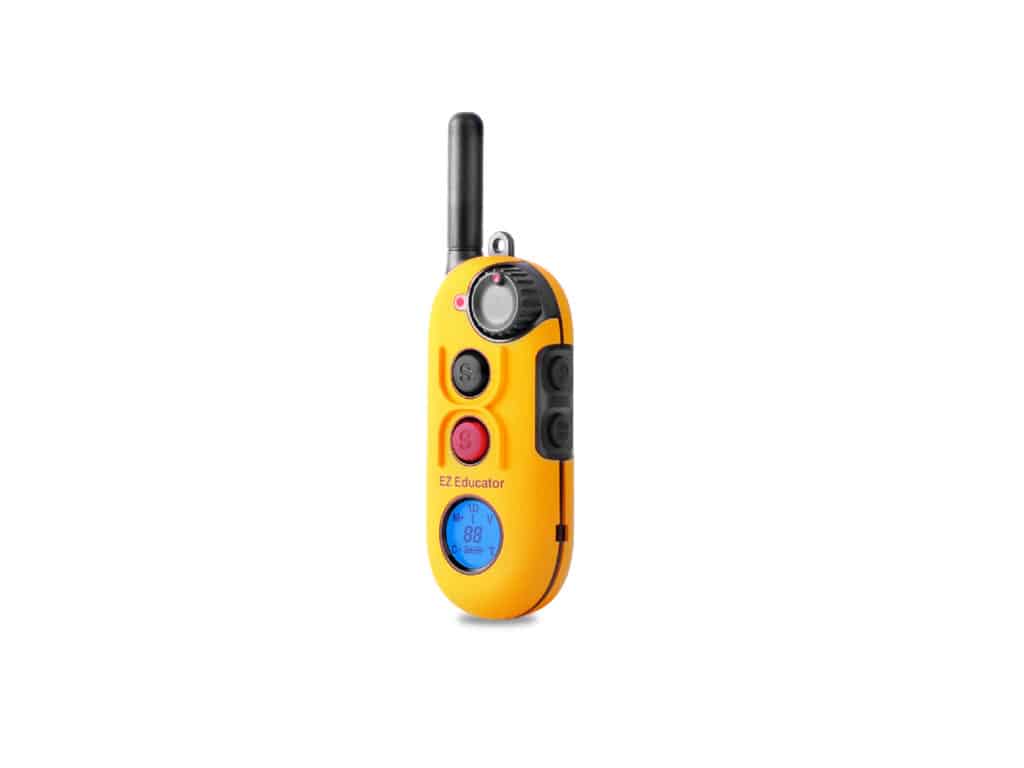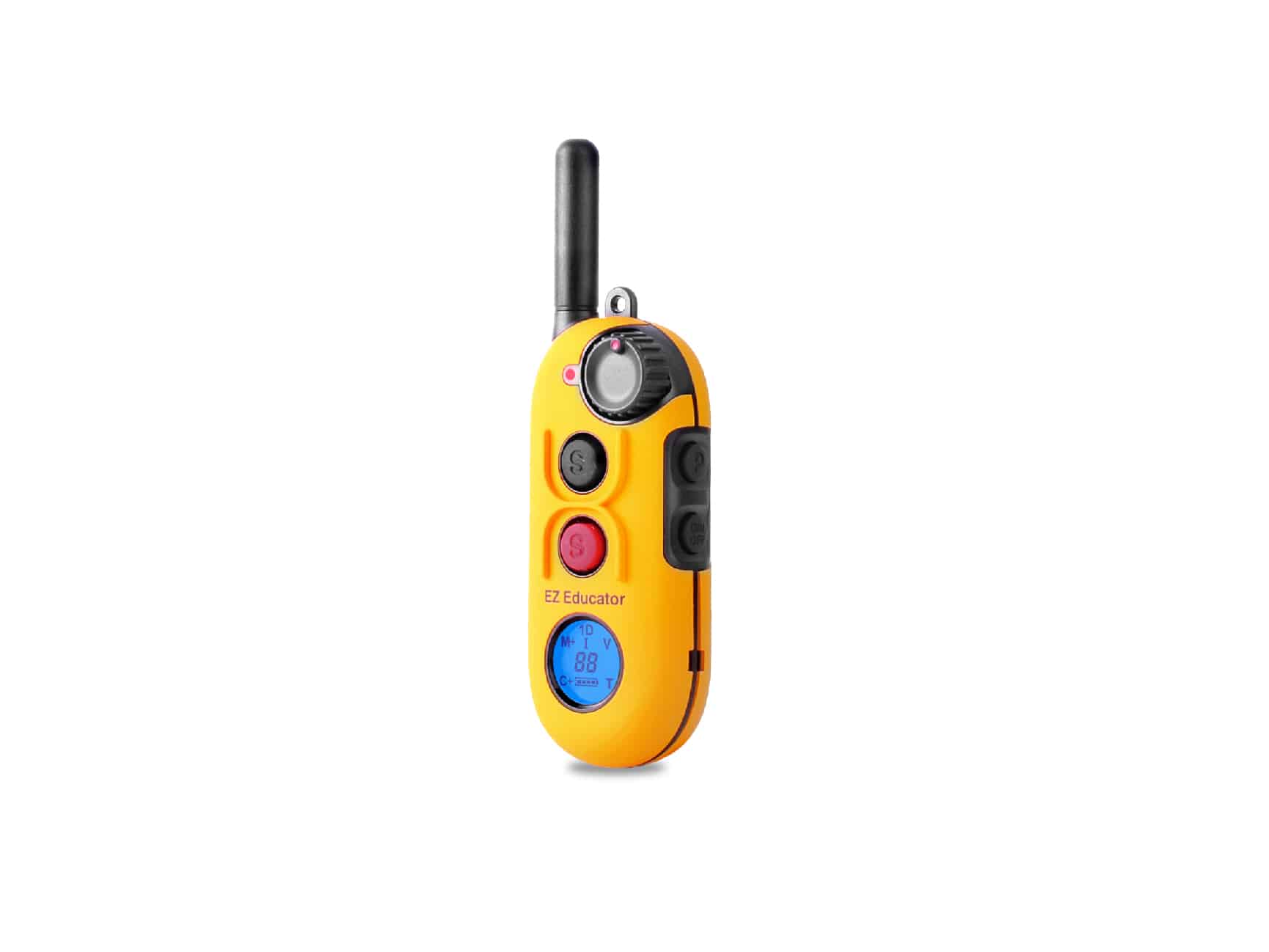 An e collar is a training tool for dogs. But more importantly, it is a way for dog owners to communicate the rules and 'norms' of life with their pet, set strong boundaries, and help them to be successful in life.
WHAT IS THE DIFFERENCE BETWEEN A SHOCK COLLAR AND AN E COLLAR?
Most people think that e collar use is the same thing as shock collars.
This is simply NOT true. E collar training is VERY different than training with shock collars.
Shock collars are known to create painful skin burns, cause extreme harm to the neck / skin, and can actually CAUSE negative behavior. Shock collars are made with the intention to punish a dog for bad behavior – and are NOT an effective way to train your pet.
Additionally, one of the main difference between shock collars and e collars is on the inside. On the inside of a shock collar is a shock unit- when you push the button on the remote control your dog will get shocked. The shock collar can be VERY unreliable- sometimes it will shock and sometimes it will not. A 'cheap' shock collar from Amazon or something of the like is known to create pressure sores and thus, negative associations with your dog.
Do not get sucked into thinking that a shock collar is the training tool that you should use to perfect your dog's behavior. It will simply cause harm, pain and unnecessary behaviors or new behavioral issues over time.
ARE ELECTRIC COLLARS CRUEL?
If you are using a shock collar to train dogs, it can be considered cruel. Using a shock collar on your dog for any form of behavior modification can create confusion.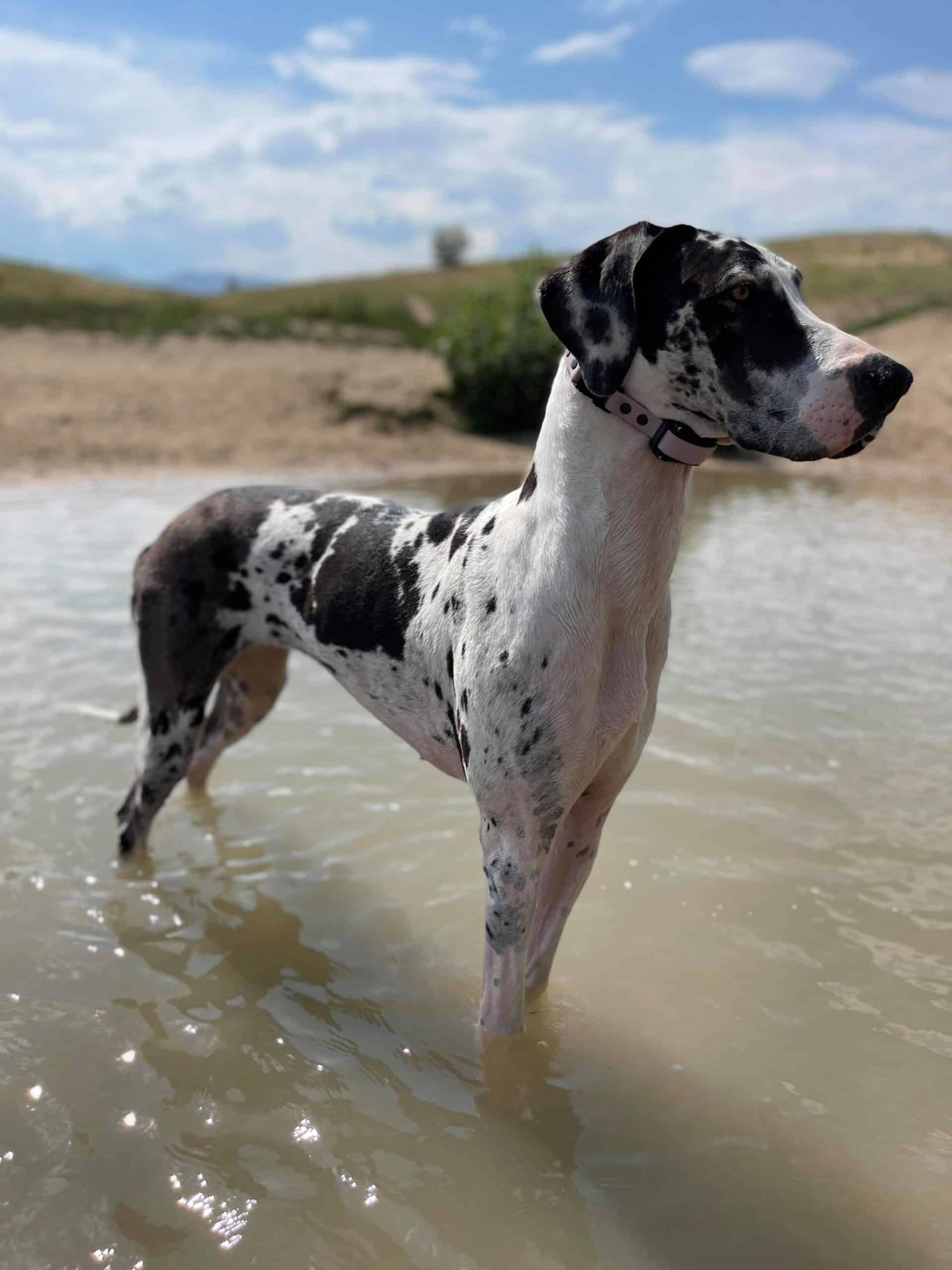 However, e collars work entirely different than a shock collar, and therefore the training sessions associated with these collars are also very different. In result- your dog will FEEL very different physically, emotionally, and their behavior will be very different when working with this effective training tool.
Not all collars for dogs are the same. E collars work with positive reinforcement AND negative reinforcement (YES- negative reinforcement IS a good thing- ALL dogs need correction in order to correct behavior when training).
So- when deciding if remote training collars are cruel- you need to know the difference between all the different types of collars for dogs. Bark collars, shock collar, or stimulation collars for dogs.
Choose a stimulation collar! We call these e-collars. This is the most ethical form of training collar for your pup and is NOT cruel.
WHAT IS ON THE INSIDE OF AN E COLLAR?
On the inside of ethical, modern e collars is what makes them an effective training tool.
Have you ever been to the chiropractor?
The chiropractor uses a tool called 'stim'. In humans, stim is used for muscle therapy, rehabilitation, long-term injury care, pain management, and sports recovery.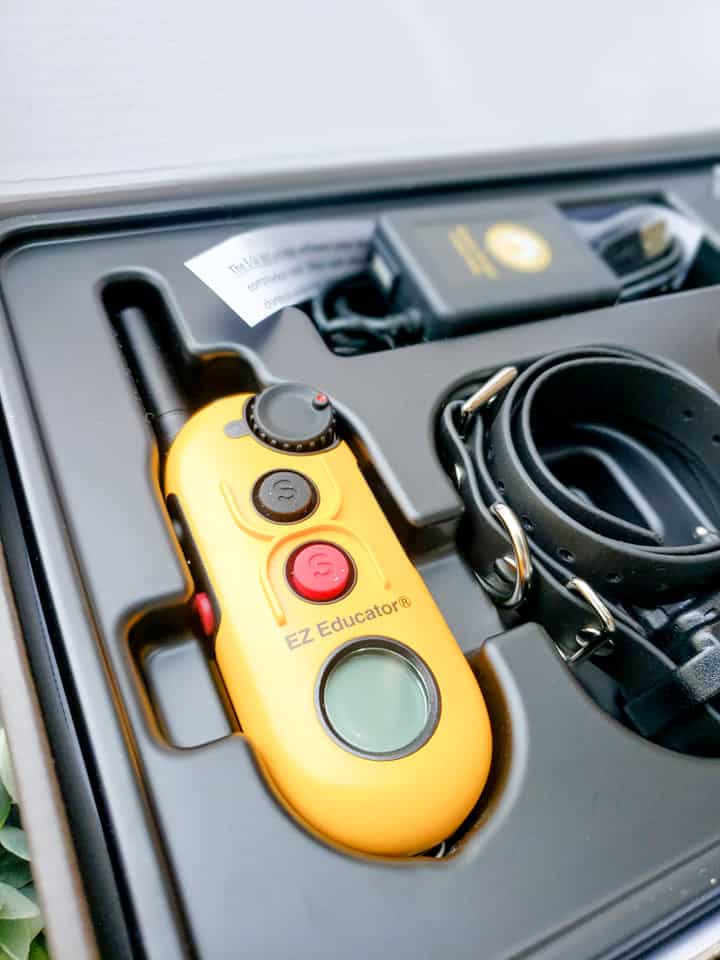 What BETTER item to use on your dog's neck than electronic collars with electronic stimulation that not only helps with their training but provides healthy muscular benefits as well?
WHAT DOES THE 'E' IN 'E COLLAR' MEAN?
The 'e' in e collar means 'electronic'.
But what does that mean?
It means that there is a small stimulation box on the inside of the collar that sends out a electric charge to two metal contact points on either side of your dog's neck. The electric charge is not harmful- and actually feels similar to a 'tingle' or 'buzz' that you might feel if you were to touch your tongue to a battery.
The charge is not harmful, and is actually very low level. The level of stimulation can be increased or decreased depending on what training stage your dog is in, as well as their individual personality and needs.
Any collar that does not include Electrical Muscle Stimulation is considered a 'shock collar', and should be treaded easily. Stim will train your dog what is right and wrong and allow them to understand your communication whereas shock collars will condition your dogs to the idea that you are going to harm them and cause pain when they are not responding correctly.
WHAT DOES AN E COLLAR DO FOR DOGS?
An e collar is used by dog owners or a professional dog trainer to help dogs succeed in ALL aspects of life.
Because e collars are 'communication' devices, rather than 'corrective' devices, they are used not to control your pet, but to help as your dog learns right from wrong.
Additionally, e collars teach dogs how to be safe, avoid dangerous situations while off leash, and gain strong recall.
E collars can also be used for maintaining positive obedience skills like walking on a leash, not jumping on people, avoiding counter surfing, and being able to gain the freedom to live their best lives while also being safe and healthy.
WHAT DOES AN E COLLAR FEEL LIKE?
E collars, unlike shock collars, DO NOT hurt or cause pain.
The level of stimulation can be increased or decreased- but should always start at the lowest setting.
The electronic e collar that we highly recommend has a 'momentary' and a 'continuous' setting.
The momentary is a quick stimulation that's purpose is to get your dog's attention or remind them of a certain behavior. It is similar to what you might feel if you were to briefly have your hand fall asleep, for 1 second.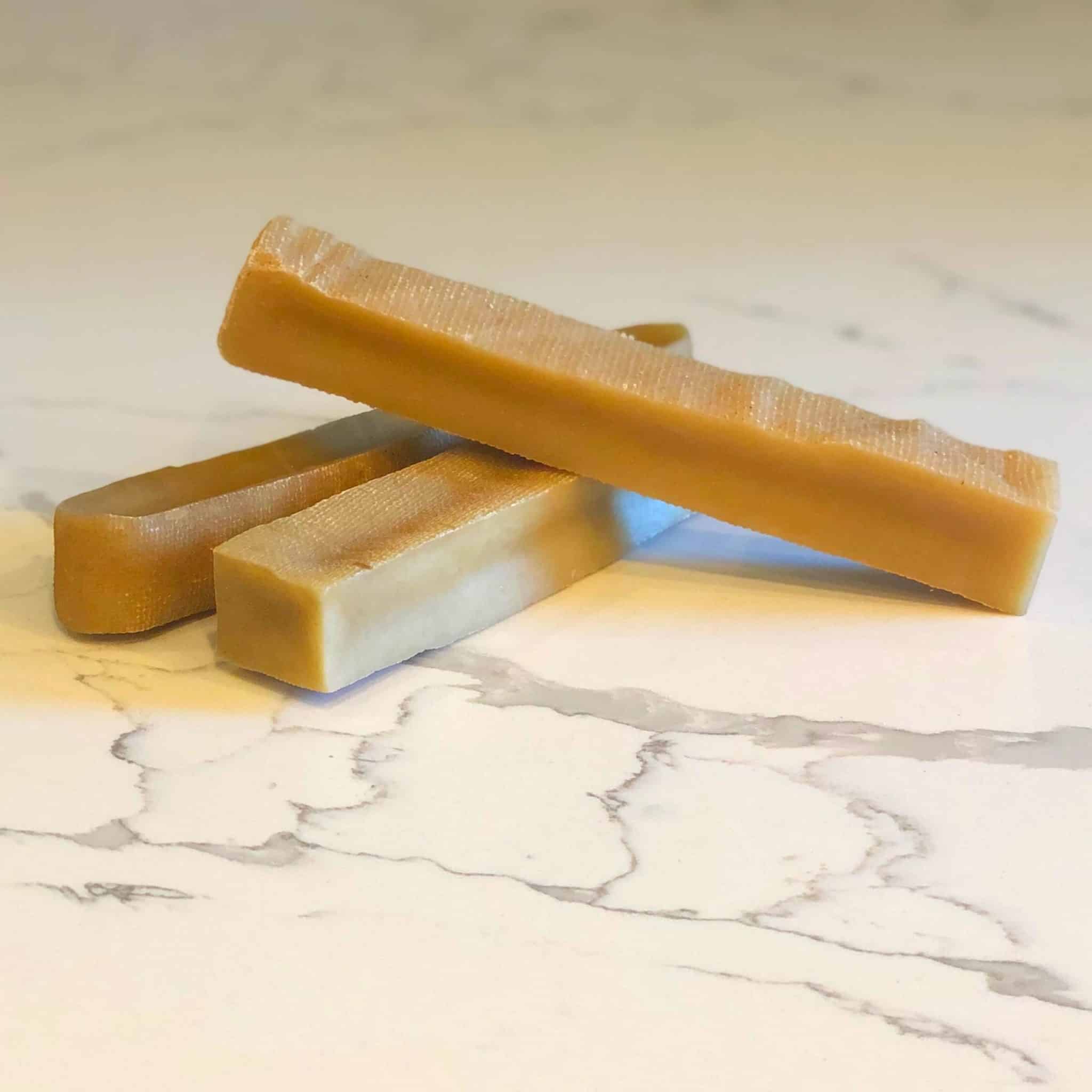 The continuous stim is where the owner has control over the electronic collar with the remote, and can dial the volume of the e collar up and down, depending on the dogs behavior.
For example: if you are wanting your pup to recall while off leash from 100 yards away, you can begin to dial up on the continuous stim. As your dog returns to you, you will begin to dial down. This is a strategy that I like to call the 'hot and cold' game.
Either way, when using e collars with stim inside of them, the e collar feels like a slight buzzing- and does not hurt.
Most dog owners will try the collar on themselves before trying it on their dog to train.
DO E COLLARS TRAUMATIZE DOGS?
E collars and e collar training does NOT traumatize dogs.
In fact, the opposite is true.
E collars provide a way for dog owners to have clear communication with their dogs- and help them learn how to be safe and make good decisions.
Without e collars, many dogs would never be able to experience all the joys that life has to offer- like being off leash hiking in the woods, running and playing on the beach, or even just being able to have a safe walk around the neighborhood.
E collars provide dogs with a way to have freedom- while also keeping them safe.
However, having said that, using a low quality collar with your dog will put you at risk for contact burns, random harsh shock, and in turn: unexplainable behaviors.
HOW DO YOU USE AN E COLLAR?
E collars are meant to communicate with your dog.
First and foremost, before you begin dog training with e collars on any behavior, your dog should know the basic verbal commands.
For example, if you are wanting to train your dog to associate the use of ecollars in their dog training to the 'sit' command, they should ALREADY be able to perform the sit command.
If you are hoping to strengthen your dog's leash skills- they should already have a foundation of training on leash skills in which you maintain control over your dog on leash.
WHERE DO I START WITH USING AN E COLLAR?
The first place to start using e collars on your dog is with their name.
Your dog should know their name already.
If they don't- that is the first place to start.
You will want to get your dog's attention before using any type of stimulation with the e collar.
The way that you do this is by saying their name in a happy, excited voice and then immediately following with a treat. Our favs here: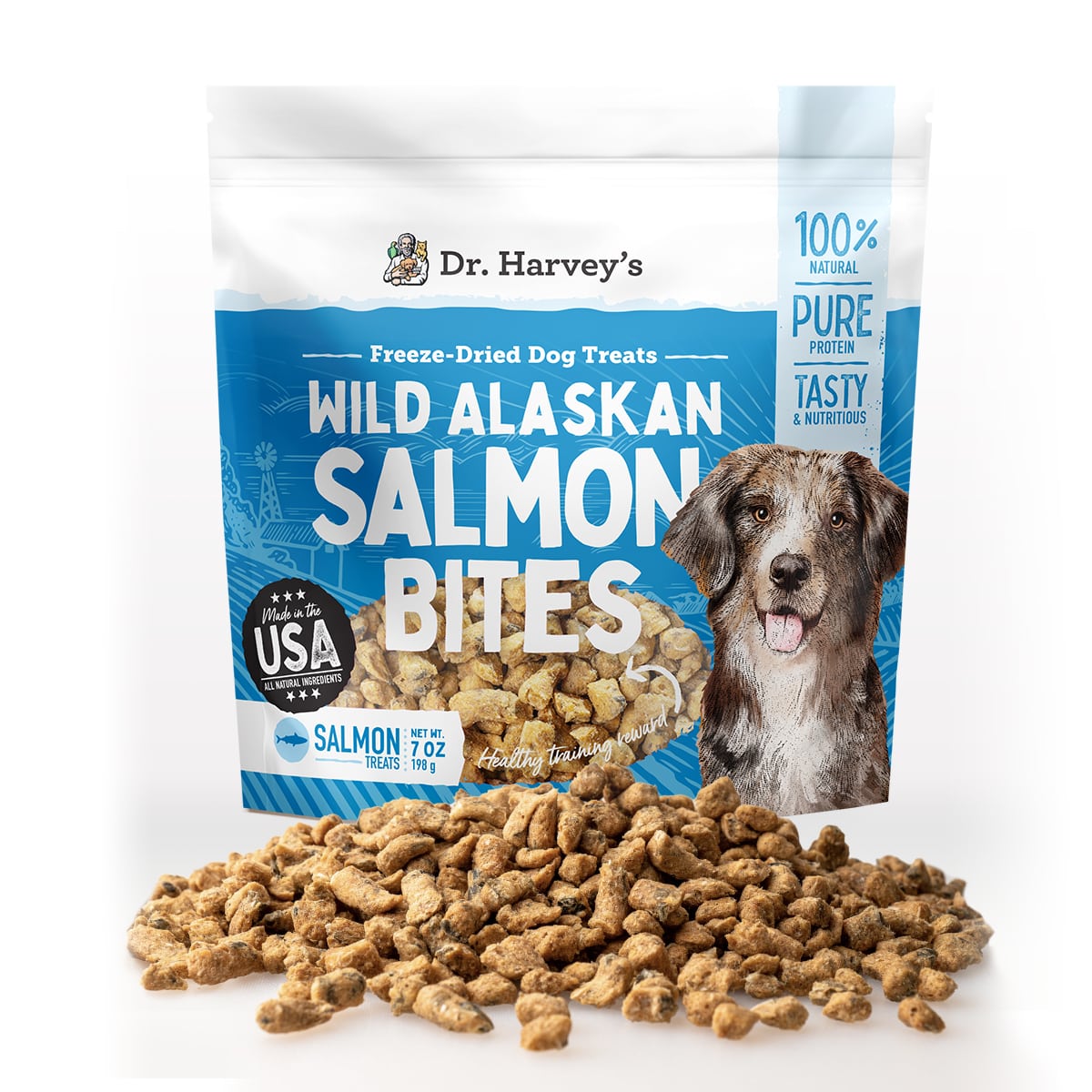 IDENTIFY THE WORKING LEVEL OF YOUR DOG
After you have done this a few times, you will then want to begin using the e collar.
Start with the lowest level of stimulation and work your way up as needed.
I like to start on the lowest level and then increase the level if my dog is not responding.
Once you find the lowest level of the collar that works for your dog you are ready to begin training them to associate their name with the collar.
TEACH YOUR DOG TO ASSOCIATE THEIR NAME WITH THE COLLARS
Next, you will want to put the collar on your dog.
You will then want to say your dog's name in a happy voice and immediately follow it with a treat.
Repeat this process several times until your dog is responding consistently.
Now you are ready to begin adding in the stimulation with the e collar.
Start with the lowest level of stimulation.
Remember to always start with verbal praise first and then follow it with a treat as well as a 'marker word'. A marker word means that you are telling your dog that they have done something correct.
I like to use the word 'yes' as my marker word.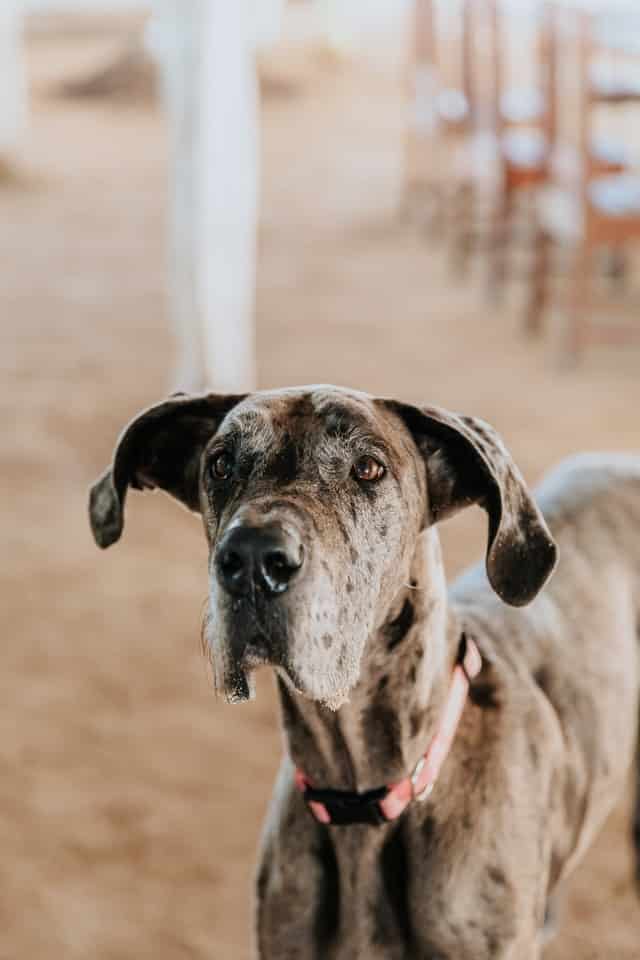 So, when I say my dog's name and they look at me I would then say 'yes' and immediately follow it with a treat.
Once your dog is responding consistently, you can begin to add one extra step with your wireless remote.
Say your dogs name
Wait for them to look at you
Press the stim button
Simultaneously provide a treat (positive reinforcement) as well as a marker word 'YES'!
SHOULD YOU TRAIN YOUR DOG WITH AN E COLLAR?
In short, we LOVE seeing healthy training of dogs using an e collar! Feel free to check out our guide below: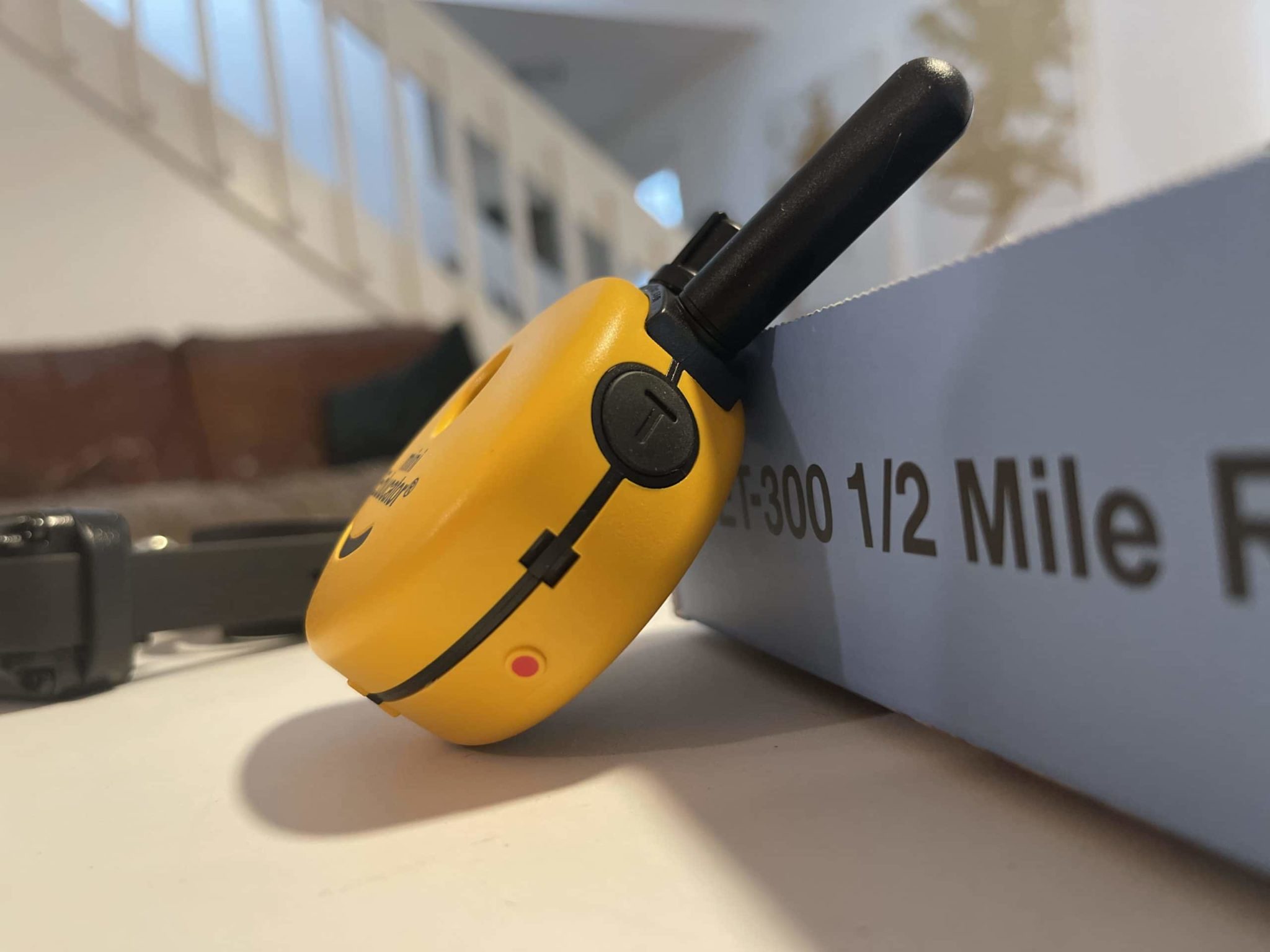 If you feel uncomfortable getting started, get some help from a professional trainer who can help you get started. With proper techniques, using an e collar can significantly help most dogs thrive and be confident members of society.
READ MORE:
Is My Puppy Too Skinny?
Scam Breeders: What to Look For
Breeders: Shady Business
What is the Difference Between an E Collar and a Shock Collar?
9 Reasons to E Collar Train Your Great Dane Puppy
Is the Gentle Leader an Abusive Tool?