A dog stomach flip may sound like a harmless thing, when in reality it is actually deadly and an extreme emergency. Commonly referred to as bloat, this condition occurs when the stomach fills with gas, twists on itself and traps the gas inside. If not treated immediately, bloat can cause shock, organ damage and even death.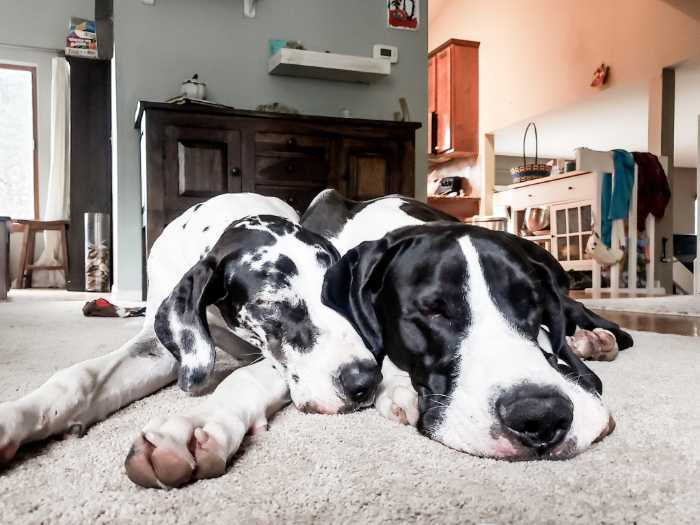 WHAT BREEDS ARE MOST PRONE TO DOG STOMACH FLIP?
While any dog can develop bloat, there are certain breeds that are more susceptible such as Great Danes, Weimaraners, German Shepherds, and other bigger breed dogs or deep chested breeds.
WHY ARE DEEP CHESTED BREEDS SUCH HIGH RISK BREEDS FOR THIS LIFE THREATENING CONDITION?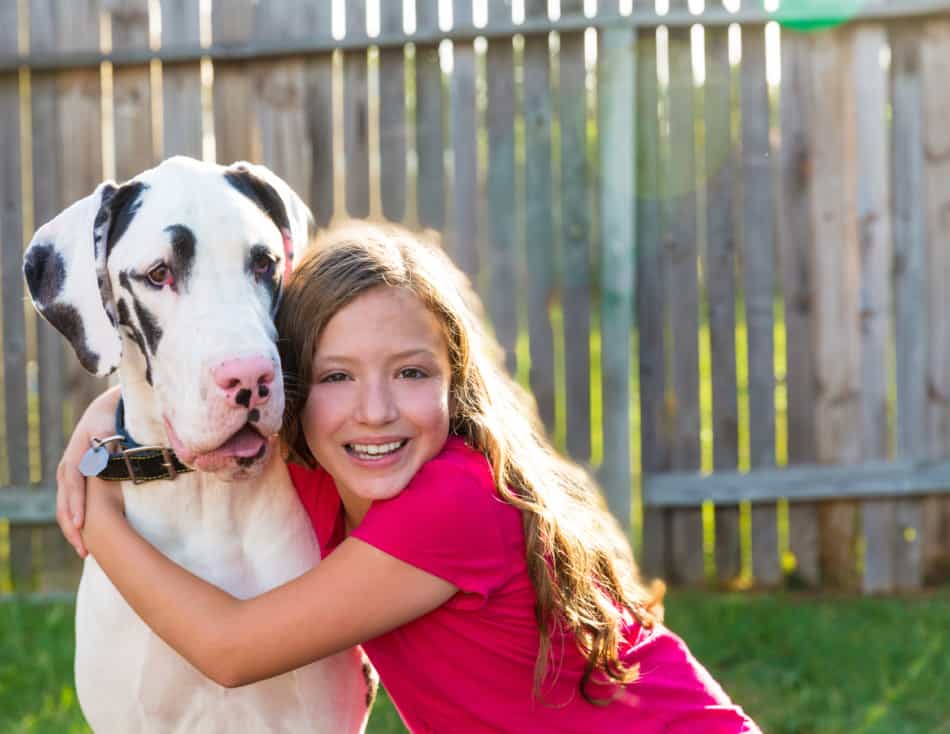 Predisposed breeds typically are deep chested dogs, which means that they have a long torso and their stomach sits further back in their body. This anatomical difference is what contributes to the increased risk of bloat. Deep chested dogs are at a higher risk of bloat because their abdominal cavity is much larger compared to their chest cavity. This difference in size creates a space called the gastroesophageal junction (GEJ), which is where the stomach and esophagus connect.
This anatomical difference is what allows the stomach to more easily flip over on itself or twist, which then traps gas inside and prevents it from being released, creating a life threatening disorder.
LARGE BREED DOGS AND STOMACH FLIPS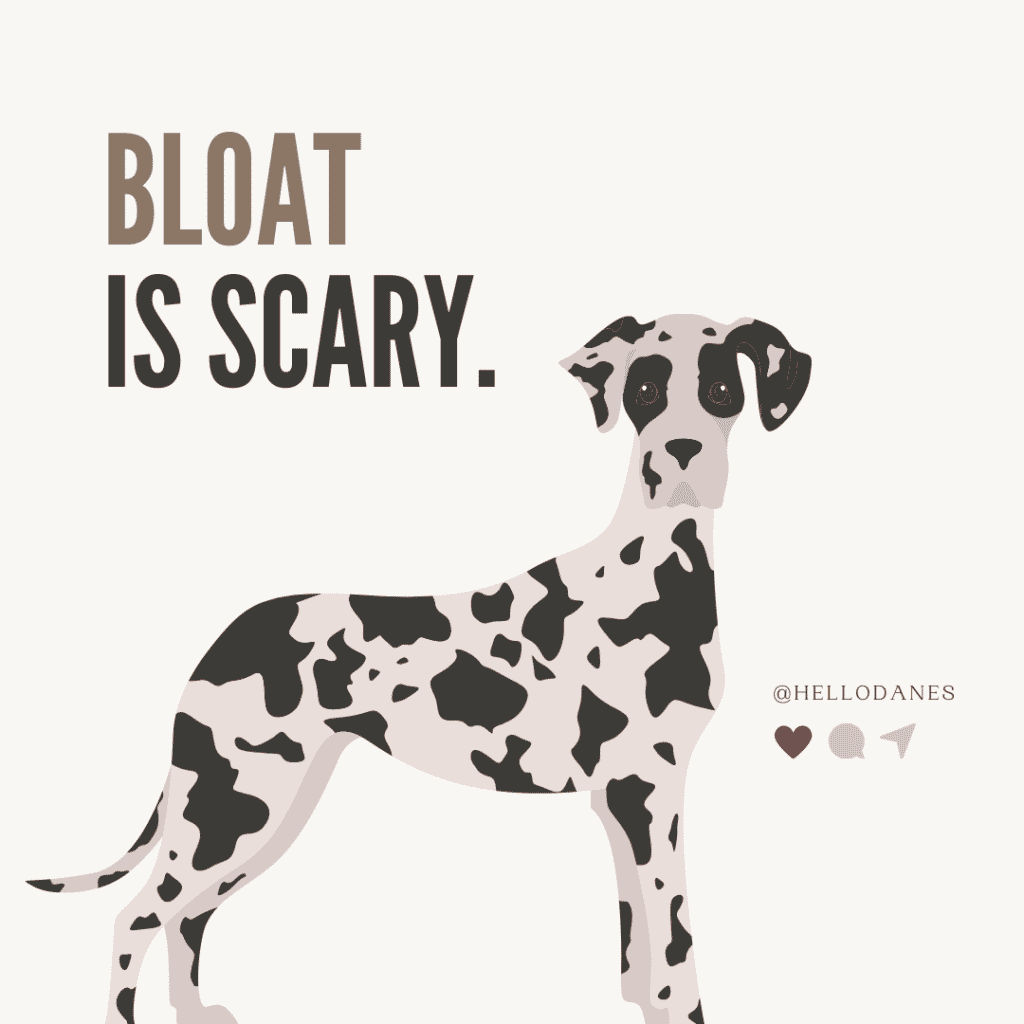 As previously mentioned, large breed dogs are more prone to developing bloat. This is due to their deep chest cavity.
While any size dog can develop bloat, large breed dogs are more at risk because they have a larger abdominal cavity. When the stomach fills with gas, it creates an enlarged stomach. The stomach pushes against the body wall, moving organs out of their normal position.
When bloat occurs, air pushes the stomach outward, causing stomach distension. The excessive air and distended abdomen causes stomach torsion, which means that the stomach twists on itself, trapping gas inside and cutting off blood flow / blood supply to the dog's vital organs.
GASTRIC DILATATION VOLVULUS
The first thing that pet owners need to know if they own giant breed dogs or large dogs who are able to bloat is about gastric dilatation volvulus.
Gastric dilatation volvulus is another way of saying that the stomach is filling up with gas. Gastric dilatation volvulus is just one portion of this condition, and is referred to as a 'dog bloating'.
The stomach can fill with gas for many reasons, and unfortunately there are many myths surrounding the life threatening condition of gastric dilatation volvulus.
When a dog's stomach fills with excessive air, it is called Gastric Dilatation Volvulus, and it can be as small of an issue as acid reflux. However, with an extreme bloated stomach, gastric dilatation volvulus can lead to a swollen stomach, bloated stomach, distended stomach and ultimately to gastric torsion.
WHAT ABOUT GASTRIC DILATATION OR TORSION IS MOST DEADLY?
The truth is, when dogs bloat, dogs die. However, the truth also is that they do not always die from the gastric dilatation itself. Typically, a dog's life is at risk due to the blood supply being cut off in the affected dog when the stomach twists after the gastric dilatation volvulus and gastric torsion takes place.
REGARDLESS: A bloated stomach is a life threatening disease that requires immediate treatment. Even healthy dogs should be rushed to the vet immediately to be checked out and possibly treated surgically.
WHAT ARE THE SIGNS OF GASTRIC DILATATION?
Pet owners should be aware of any developing GDV in their dogs, especially if they have dogs who are at high risk for developing this serious condition.
The signs of gastric dilation include:
A bloated, distended abdomen
Distended stomach
Stomach upset
Unsuccessful attempts to vomit
Vommiting white, foamy substance / vomit
Excessive drooling
Restlessness or pacing
Panting or increased respiratory rate
Pale gums
If you notice any of these signs in your dog or suspect bloat, it is important to seek medical attention immediately. Gastric dilation can turn into a life threatening disorder in a matter of minutes. Pet owners do not have the time to monitor their dogs for a few hours in the event of bloat, but rather need to seek emergency treatment and possibly emergency surgery immediately.
TREATING BLOAT IN DOGS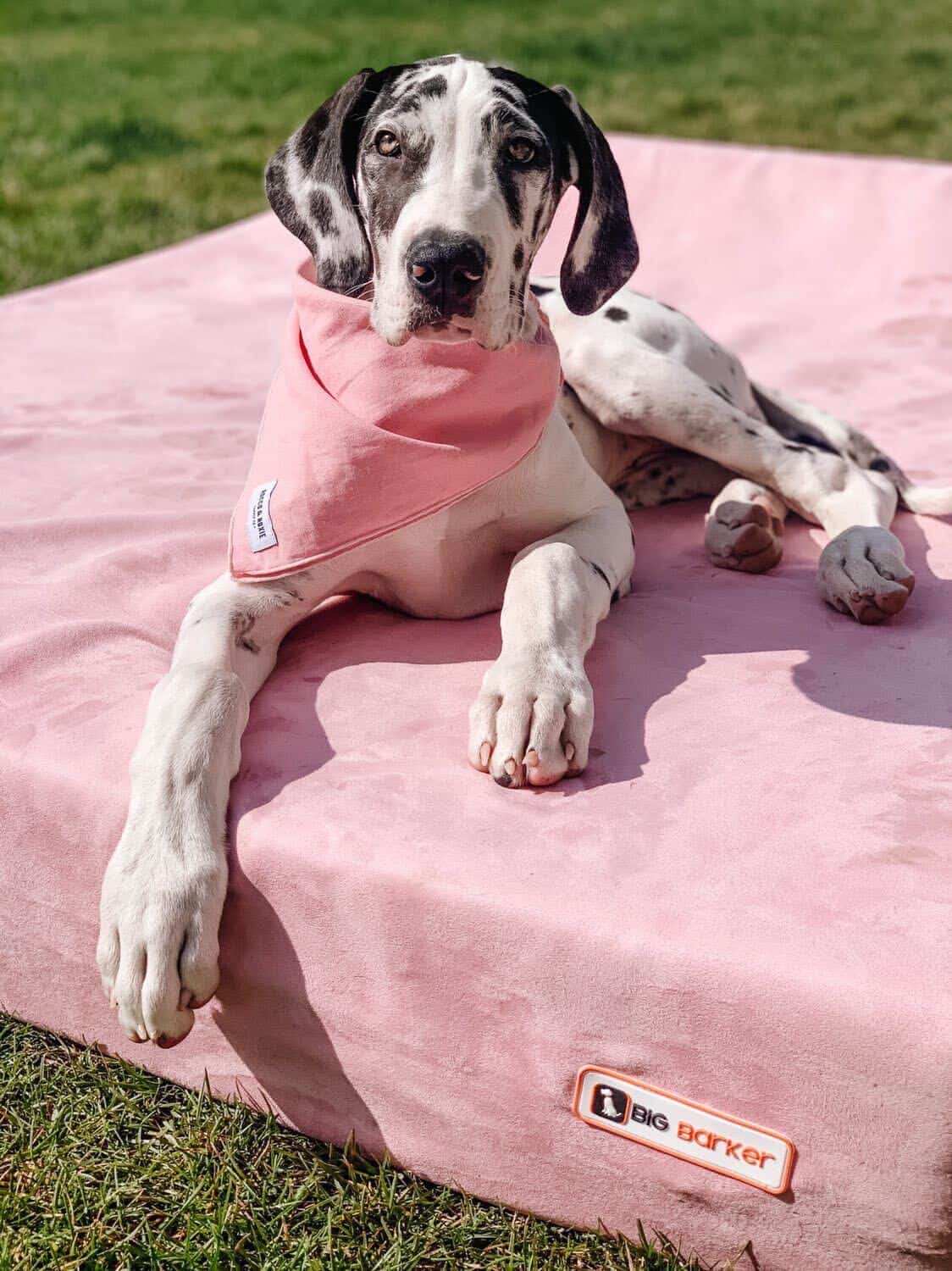 If your dog is showing any signs of bloat, it is important to seek veterinary care immediately as this is a life-threatening condition.
There are several things that can be done to treat bloat in dogs. The treatment and surgical procedure will depend on whether or not your dog only has gastric dilatation (bloat: air in stomach) or if they have gastric torsion (if the dog's stomach twists).
TREATMENT FOR GASTRIC TORSION
Sometimes, if the dog is brought to the vet immediately and the gastric dilatation is caught VERY QUICKLY, the dog will not need surgery. The veterinarian team can remove the air from the dog's stomach without having to go in surgically. This is very rare, however, because typically a veterinarian will opt to perform the Gastropexy to prevent the risk of bloat from happening again.
TREATMENT FOR TORSION
If the stomach has already twisted, then the dog will need surgery to untwist the stomach and to put it back into place. This is a dangerous surgery with a high risk of complications and death, but if it is done quickly enough, the dog may be saved.
When the dog's stomach fills up with air, it pushes the stomach wall against the abdominal wall. The excess movement and air will cause the stomach wall to begin twisting itself. The risk factors include decreased blood flow to vital organs. Your dog will go into shock and will die if the stomach is not untwisted and put back into place.
As the twisting continues and decreases blood flow, the stomach wall will die and the dog's condition will continue to decline. If your dog is showing any signs of bloat, it is important to seek medical attention immediately as this is a life-threatening condition.
SURGERY TO PREVENT GDV
The best way to prevent gastric dilatation volvulus from happening is to have a surgery called prophylactic gastropexy. This is a surgical procedure where the stomach is tacked down to the abdominal wall to prevent it from being able to twist.
This surgery is often done at the same time as another stomach-related surgery, such as a spay or hernia surgery. It is a relatively simple procedure that can be done laparoscopically or through a small incision in the stomach. Breeds like Great Danes are encouraged to take preventative measures such as this surgery by professional veterinary surgeons.
The gastropexy surgery could help to prevent the need for prompt treatment due to an emergency bloat or twisted stomach situation.
CAN YOU PREVENT A TWISTED STOMACH?
Unfortunately, you cannot prevent bloat or torsion in big dogs completely. However, by avoiding the myths associated with a dog's twisted stomach, knowing the risk factors and being proactive, dog owners can take their dog's health into their own hands as best as possible.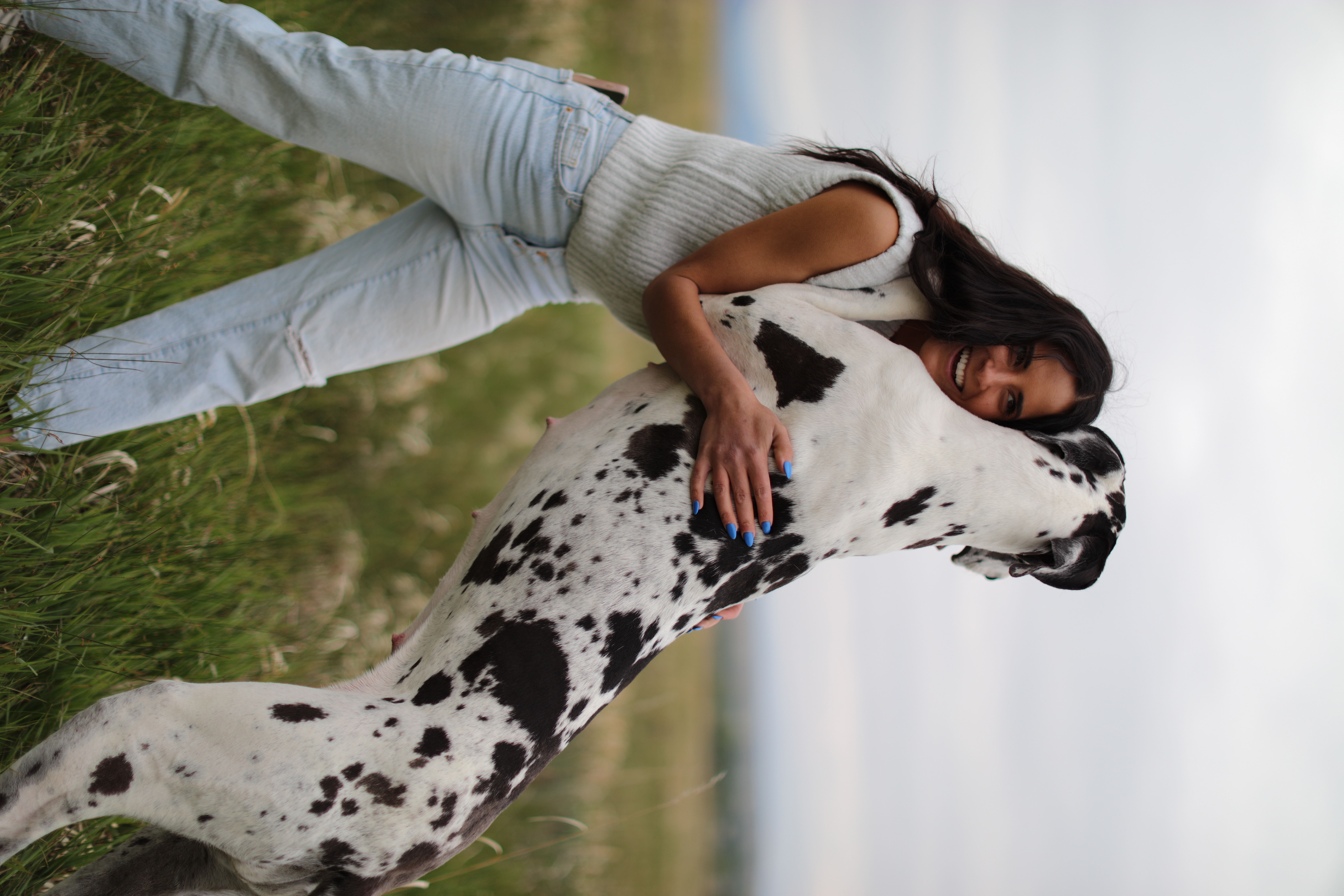 There are several data-driven and proven risk factors for a dog bloating or getting a twisted stomach.
The risk factors include:
Gut health (Gut health and bloat)
Anxiety (How to help an anxious dog)
Dry Food vs. Wet Food
Rapid Eating
GENETICS
Knowing that genetics impacts bloat means that pet parents can indeed get bloat treated proactively by choosing wisely where they are purchasing their animals from, researching the genes and health risks of their chosen breed and not purchasing from backyard breeders with no health tests.
GUT HEALTH
There are several things you can do to keep your dog's gut healthy and strong, which in turn will help to reduce the risk of bloat. Avoiding processed foods, feeding a raw diet, adding probiotics and digestive enzymes to their food, and avoiding sudden changes in diet.
HOW TO CALM YOUR DOG'S UPSET STOMACH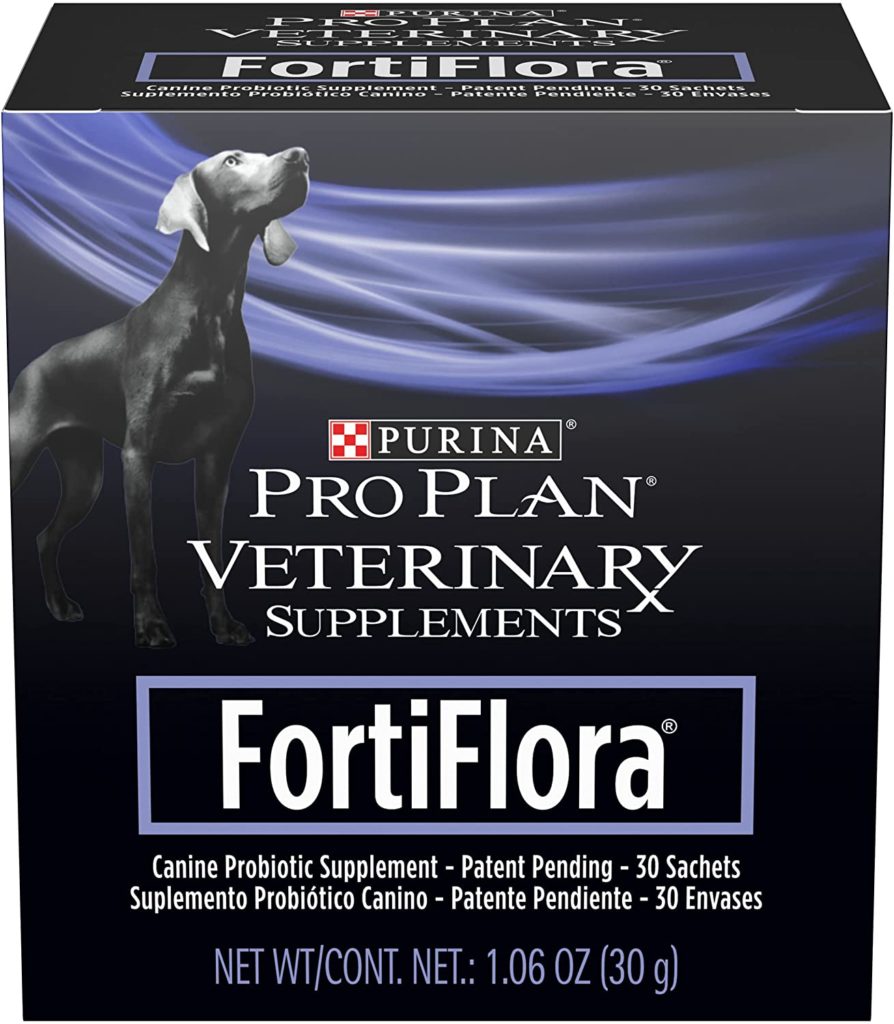 The digestive system is interconnected and it is no surprise that a strong and healthy gut leads to a strong and healthy stomach wall, which will be less likely to bloat or twist.
Read our blog about gut health and bloat.

Bloat and gut health research study.
ANXIETY
Anxiety is another big risk factor for bloat. Temperament begins with socialization training, confidence training and exposing your animal to different environments from a young age.
Dogs that are anxious are more likely to gulp their food, which leads to swallowing air and bloating. If you have an anxious dog, work with a professional trainer on how best to socialize and calm your pet.
DOG FOOD – DRY VS WET
There is much debate in the pet world about whether dry food or wet food is better for dogs. Some experts say that dry food leads to bloat because the kibble expands in their stomach when mixed with water.
Others say that it does not make a difference and that any type of food can cause bloat if the dog eats too fast or gulps their food.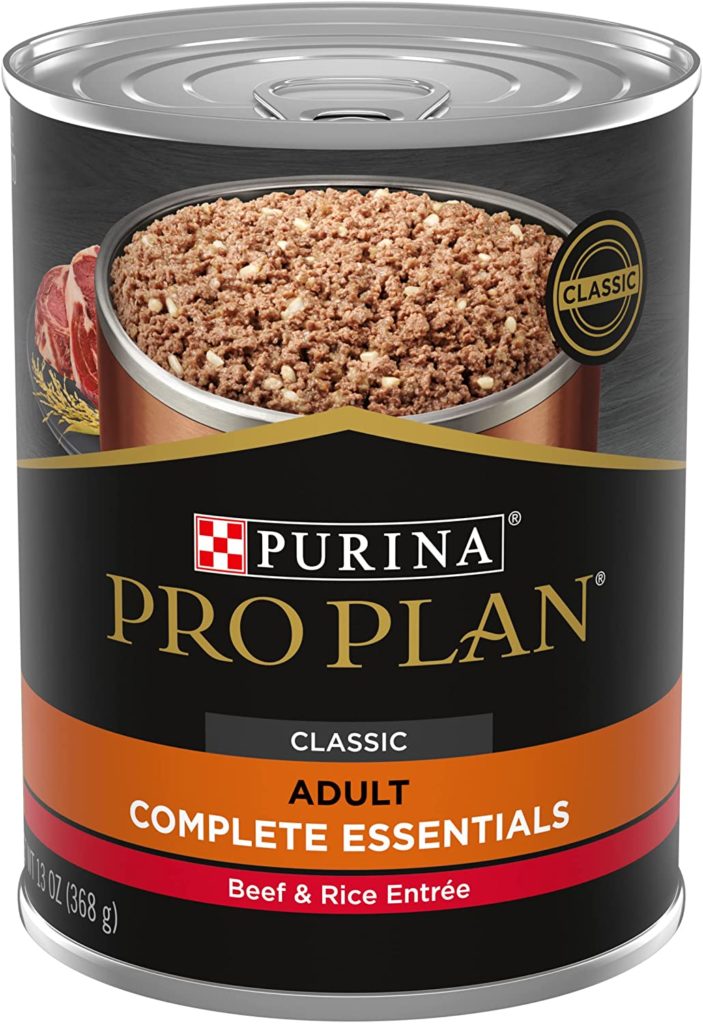 The best way to avoid bloat is to feed your dog smaller meals throughout the day instead of one large meal. This will help to prevent them from overeating and swallowing too much air.
Adding something like raw or canned food on top of water soaked kibble is the best way to expand your dog's food outside of the stomach, to avoid it expanding inside of the stomach.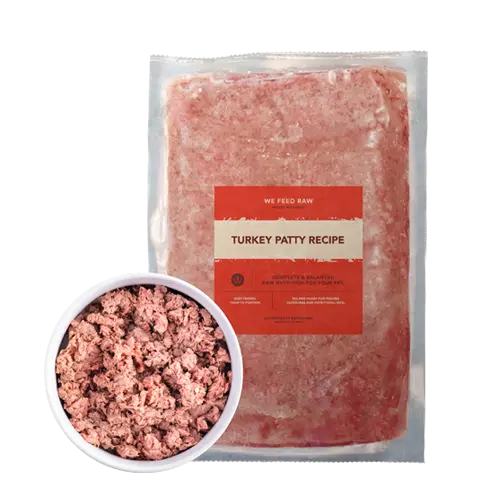 Avoid foods with citric acid in the first three ingredients, as this will be a contributing factor to bloat.
RAPID EATING
Rapid eating is one of the most common risk factors for bloat. Dogs that eat too fast are more likely to gulp their food and swallow air, which leads to bloating.
There are several ways to slow down your dog's eating. One is to purchase a slow feeder bowl, which will make it more difficult for your dog to eat their food quickly.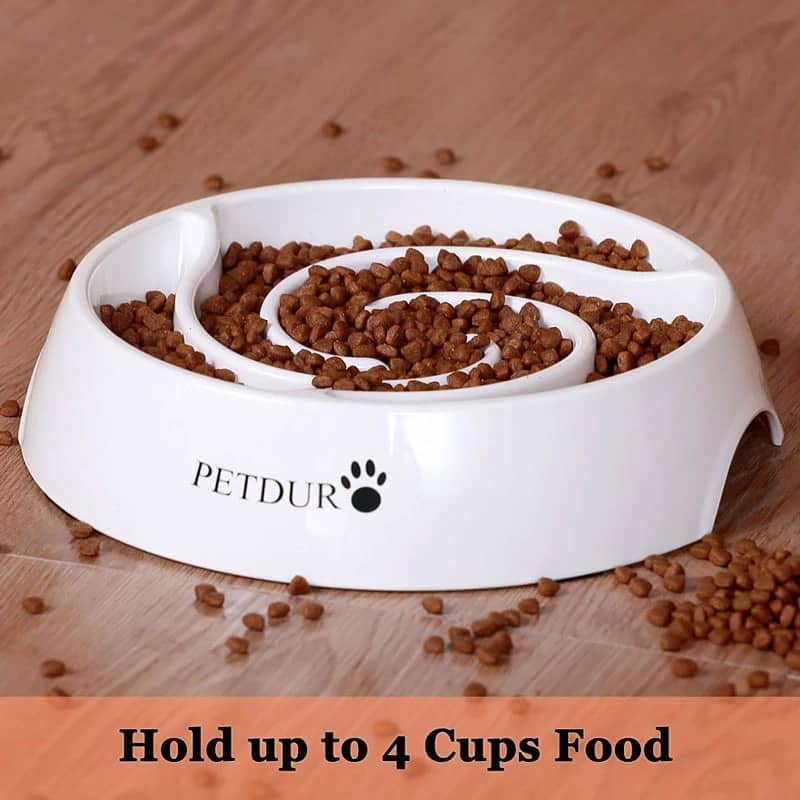 You can also try adding canned or raw food on top of their kibble, so that they have to eat around the wet food in order to get to their kibble. This will naturally slow them down. Find a raw food that is balanced and complete, like Raw Paws: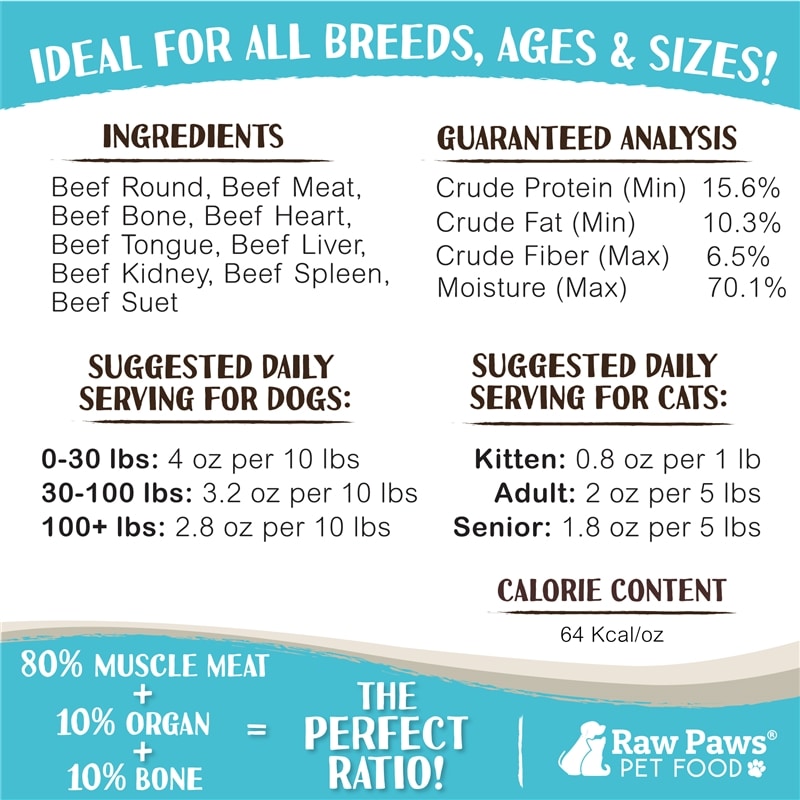 You can also try adding a little bit of water to their food, which will make it more difficult to eat quickly.
DOES A RAISED FOOD BOWL HELP TO PREVENT A TWISTED STOMACH?
There is an old wives tale that using a raised food bowl will help to prevent your dog from bloating.
Unfortunately, that is not true.
More recent studies, actually, have shown that using a raised bowl to feed your dog actually increases the chances of them bloating / their stomach twisting.
KNOW THE SIGNS AND SEEK PROMPT TREATMENT
Bloat and torsion, unfortunately, are a part of owning a big dog. The best thing that you can do is to know the signs, be prepared, and do your best to prevent it.
If your dog does start to show signs of bloat, seek prompt treatment from a veterinarian. Early intervention is key in these situations and can be the difference between life and death.