When it comes to using an e collar on your dog, there is a right and wrong way to do it.
Do you feel like giving up using e collars to train your dog? Is it just not working. Well, we have one last thing for you to try before you call it quits with your training.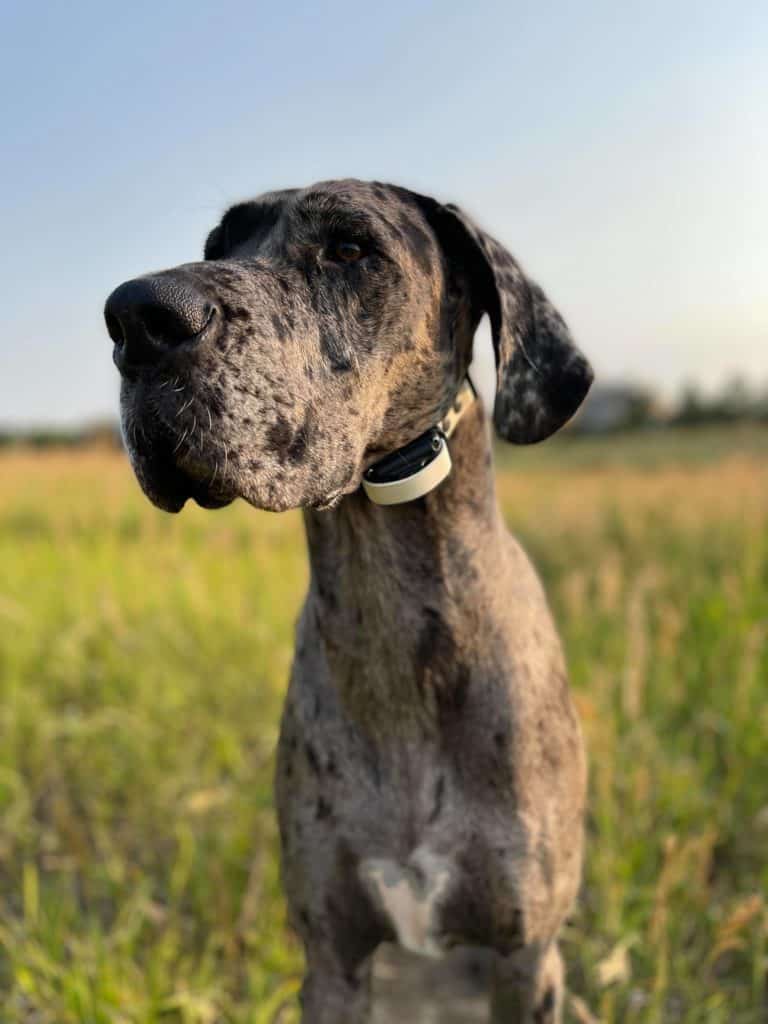 Pet owners who gear up to use a training collar often find themselves frustrated, stating that their training goals aren't going as planned.
Improper placement of the e collar is one of the BIGGEST problems with your dogs training. A proper fit on your dog's neck should be the FIRST STEP in e collar training.
Let's get started.
IS THERE A PROPER E COLLAR PLACEMENT ON DOGS?
Absolutely. All collars should have a good fit, but when using a collar for dog training it is even more important to have a proper fit.
What problems can you encounter if you have your dog wear their e collar improperly?
You notice your dog regularly act non-responsive when you are using stimulation
You realize that sometimes your dog responds and sometimes they do not
Your dog is losing interest in the training collar
Your dog has zero recall
Your dog is yelping
You seem to think 'I have no idea if this thing is working' often
If you notice any of these problems- you might have missed an important e collar detail: proper contact and a snug fit.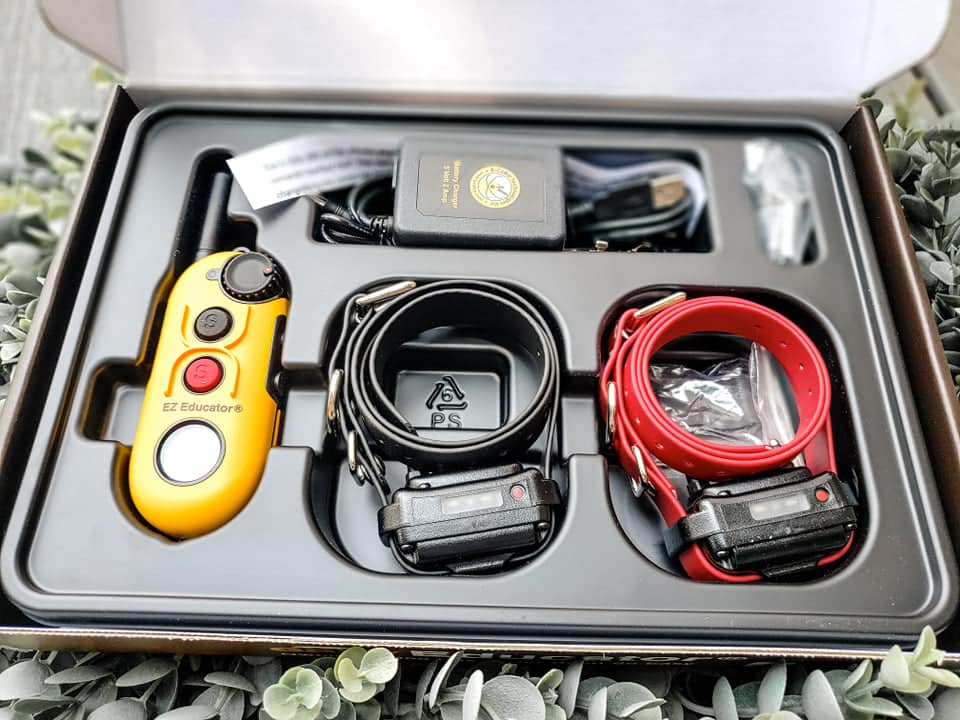 HOW DO I MAKE SURE THAT THE COLLAR FITS MY DOG?
The way that e collar dog training works is from the communication between the remote and the points that rest on your Great Dane's skin.
When you push the button on the remote, you should rely on your dog's collar to send stimulation to their skin, alerting them that you are attempting to communicate with them.
If these contacts do not fit snugly on your dog's neck, they will not send proper stimulation, or any at all for that matter.
Even if just one of the contact points touches your dog's neck, but not both, your dog will receive NO sign or indication from the collar.
Therefore, if you do not make sure that the collar is extremely snug on your dog, making contact with its skin and not just it's hair, it will feel ABSOLUTELY NOTHING at all.
CONTACT POINTS ON YOUR GREAT DANE'S SKIN
Contact points are the two metal pieces that come in touch with your Great Dane's skin when you are using the e collar.
They should fit snug on your dog's neck, right behind their ears.
You will want to make sure that these contact points have direct contact with your Great Dane's skin and not just their fur.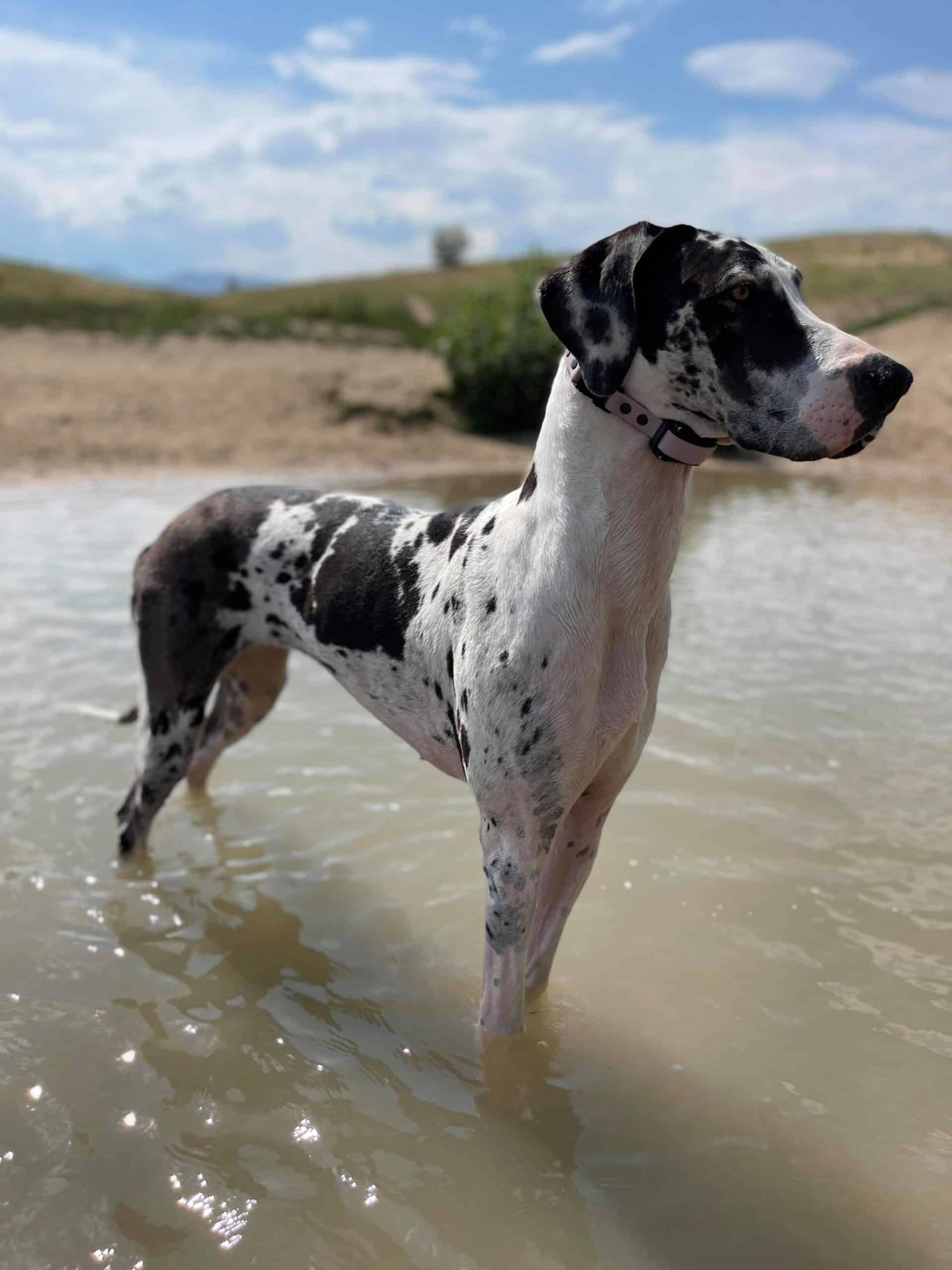 If they do not have direct and physical touch to the skin, your dog will not feel the stimulation and it will be as if you never even pushed the button on the remote.
MY DOG IS YELPING WHEN WEARING ITS COLLAR
If you notice that your Great Dane is yelping when wearing the e collar, you should question the position in which you have the collar.
If your dog leans downward, for example, it creates space between the collar and the neck. But when it leans back up right, the position of the collar is altered.
Therefore, when using a level, let's say 20, your dog will not feel the stim at all while leaning downward, but will be taken completely off guard when leaning upward.
The yelping is probably a result of incorrect position of the collar: a complete surprise at the sudden sensation upon finally feeling the point.
MY DOG HAS PRESSURE SORES UNDERNEATH ITS FUR / ON ITS NECK
If you notice your dog has developed pressure sores, it is likely from the e collar being too loose on their neck or you are wearing the wrong points.
PROPERLY FIT E COLLARS WILL NOT CREATE IRRITATION
As we stated before, the points must have direct contact with the skin and feel almost uncomfortably (to you) tight in order for proper stimulation to be felt.
A loose fit will cause the metal pieces to slide around on your dog's neck. If the collar constantly rubs through your dog's coat and hair- it can cause extreme skin irritation.
Work to tighten your collar strap until you can just fit two fingers underneath of the collar strap and the neck.
The collar should feel very tight and have no 'wiggle room'.
ARE YOU USING THE RIGHT LENGTH OF CONTACT POINT?
There are different lengths of points which should be chosen wisely for good contact on skin.
For example: Short-haired dogs will need the shortest points so that the metal has direct contact with their skin.
On the other hand, long-haired dogs will need longer metal pieces to make sure the stim is not being lost in all of the fur.
Great Danes have very short / thin hair, and therefore usually the point that works best for them is the ¼ inch.
The next size up would be the ½ inch and so on. The longest point is usually no longer than one inch in length and would be for a pet with long hair, whereas the shortest contact points are 1/4 inch.
Comfort Pads
Comfort pads can be the answer to a lot of problems. Comfort pads are small, rubber discs that go in-between the points and your Great Dane's body.
This provides a buffer between the metal piece and your dog's body. It also helps with making sure the contact points do not get lost in all of the fur (as we discussed before).
If you have a pup with very sensitive skin, a short coat, or you are just trying to avoid any irritation, comfort pads may be the way to go.
WHERE DOES THE E COLLAR GO ON MY DOGS NECK?
The e collar should be positioned with the strap snug around your dog's head, right behind their ears.
You will want to make sure that the contact points have direct contact with your dog's skin and not just their fur.
If they do not have direct contact, your Great Dane will not feel the stimulation and it will be as if you never even pushed the button on the remote.
The best place to keep the collar is on it's head, right behind one of the ears. If the collar hangs in the front of the neck, skin can become easily irritated.
SHOULD MY GREAT DANE WEAR THE COLLAR ALL THE TIME?
The answer to this question is usually no. You should only put the e collar on your Great Dane when you are actively training them or if they are in a situation where they may need a communication (i.e. if they are about to run into the street) or you'd like them to recall.
You should remove the collar every few hours to ensure that your dog's skin does not become irritated.
It is also a good idea to remove the collar when your dog is eating or drinking so that they do not get food or water on the contact points (which can cause irritation) and so that they can have full range of their body.
THE FINAL STEP
After you have double-checked that the contact points are properly fitted that the strap is snug but not too tight, and that you are using the correct length of contact point- it's time to put the e collar on your dog and start training!
Check out our guide for more detail on how to begin working with an e collar!