You might be shocked to see me suggest using an e collar on a puppy.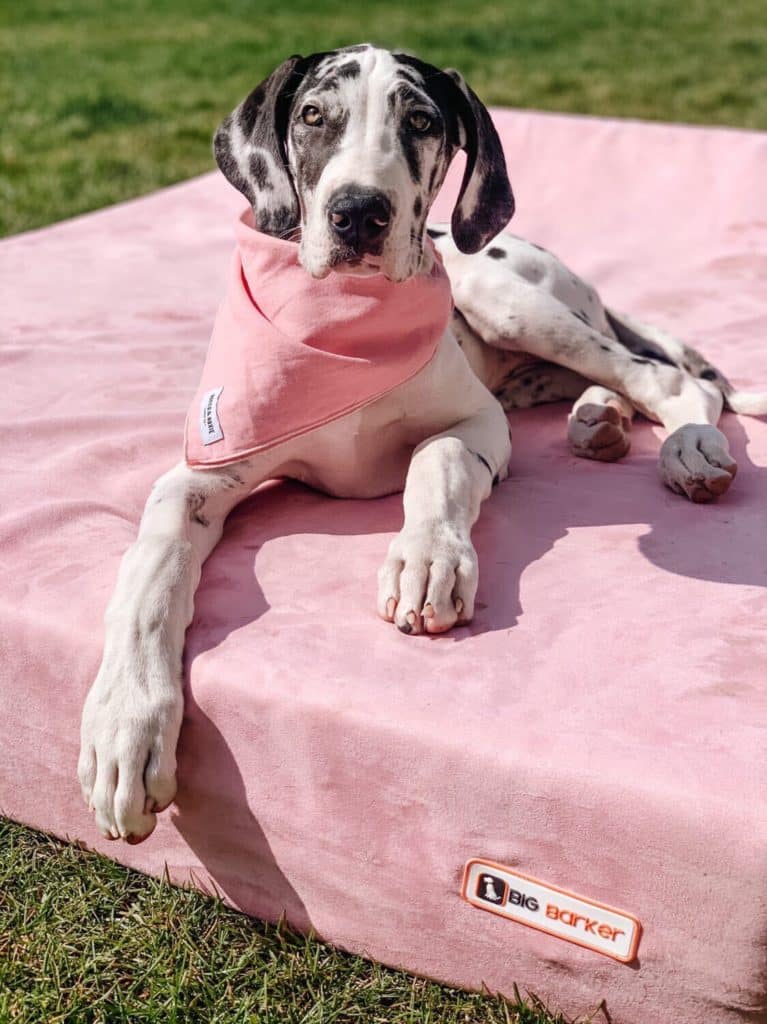 However, I've got some news for dog owners: Great Dane puppies don't stay little for long.
One day, you've got this new puppy who is snuggly and sweet… but if you blink for just 1 second and open your eyes: you've got a puppy the size of an adult dog.
It can be detrimental not to begin training positive behavior into your dog from a young age.
But really- electronic collar training? On a puppy?
Let me explain. I've got some reasons why I believe that incorporating an electronic, stim collar into your training sessions with yes- even young puppies– will benefit both you and your dog.
WHEN SHOULD YOU USE AN E COLLAR WITH PUPPY TRAINING?
One of the most common questions new dog owners ask is when to start using a stim collar during puppy training.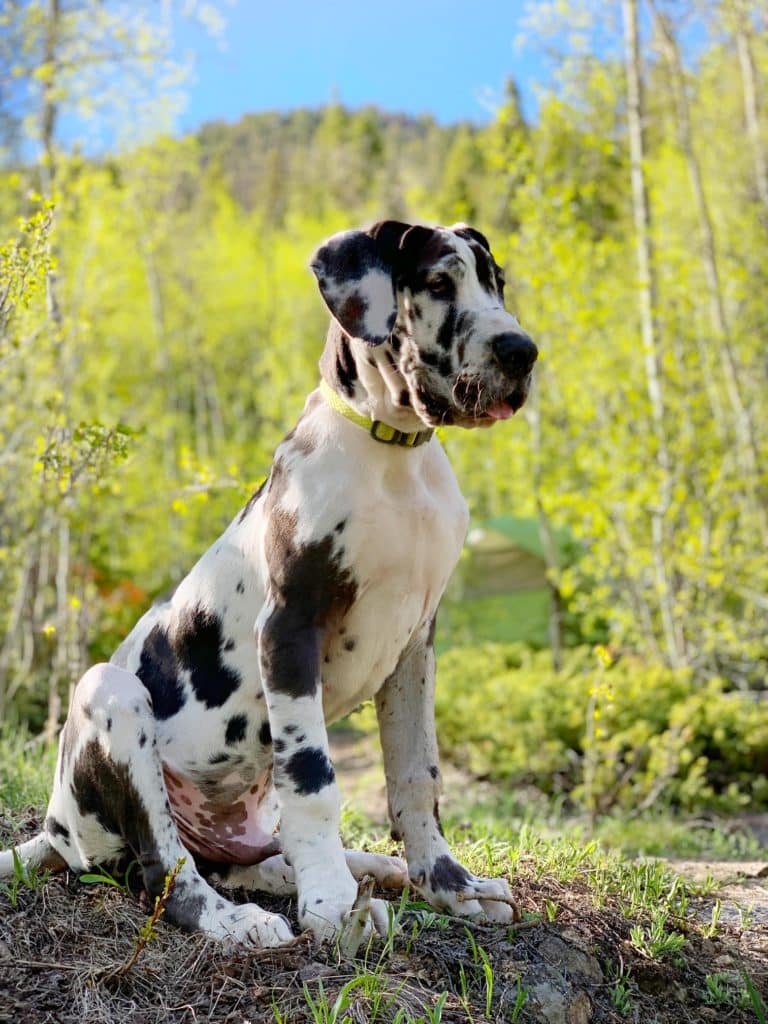 The answer, of course, depends on a variety of factors, including the methods of which you plan to use the collar, the collar you buy itself, and temperament of your dog.
However, there are a few general guidelines that can help you decide when it's time to introduce a stim collar into your pup's training regimen.
First, you'll need to use stim conditioning with your dog, which means teaching them that the collar is not a punishment.
Collar conditioning protocols will help the Great Dane owner equip the Great Dane with the ability to understand the training method as a form of communication and not as a punishment for undesired behaviors.
WHAT IS A SHOCK COLLAR AND IS IT THE SAME AS A STIM COLLAR?
A shock collar is a device that is worn around the neck of a Great Dane and delivers an electric shock to the dog when it is triggered by a remote control.
Shock collar training is NOT the same as using an ethical training collar.
Shock collars are controversial, and their use is banned in some countries.
Supporters of shock collars argue that they are a safe and effective way to train dogs, while opponents argue that they are cruel and can cause behavior problems.
LET ME REPEAT: WE THINK THEY ARE VERY DANGEROUS!
The use of shock collars is regulated in some countries, and only approved collars may be used. In the United States, there are no federal laws governing the use of shock collars, but some states have laws that restrict their use.
We stand by the belief that you should never use a puppy shock collar to prevent puppies from certain behaviors.
ARE SHOCK COLLARS SAFE?
Modern shock collars and shock training is NOT safe. Shock training requires the use of a shock collar that delivers an electrostatic shock to eliminate unwanted behaviors. With each shock administered, you are telling your dog that you are in control and will/can physically harm them if they are misbehaving.
Shock collar training is NOT a safe method of training- and shock collars are known to frequently cause painful burns. Great Dane owners should not use a shock collar or puppy shock collar to get a dog's attention.
TEN REASONS WHY YOU SHOULD USE AN ETHICAL TRAINING COLLAR WITH YOUR DOGS
Now that we have talked about the reasons NOT to use a shock collar, let's jump into the many reasons why you should start collar training with your puppy.
ONE: OUT OF ALL TRAINING METHODS, AN E COLLAR TRAINING DEVICE IS SAFEST
When it comes to training methods, there's a lot of debate over which one is the best. Some people swear by using a positive only approach, deeming the use of stimulation collars as cruel or abusive.
But when it comes to safety, health and the LEAST ABUSIVE METHOD, there's really only one winner: a collar with stimulation: NOT a dog shock collar.
When pet parents think of tools that are 'painful' they often think of prong collars, electric collars, and choke collars.
What Great Dane parents do NOT realize is that the most aversive and dangerous items of all often look the least harmful. Harnesses, flat collars, gentle leaders, and
Check out this review of the 'gentle' leader. Spoiler alert: It is NOT gentle!
It is important to note that electronic stim collars are much less aversive than other tools such as choke chains or prong collars. Matter of fact, Great Danes actually LOVE them!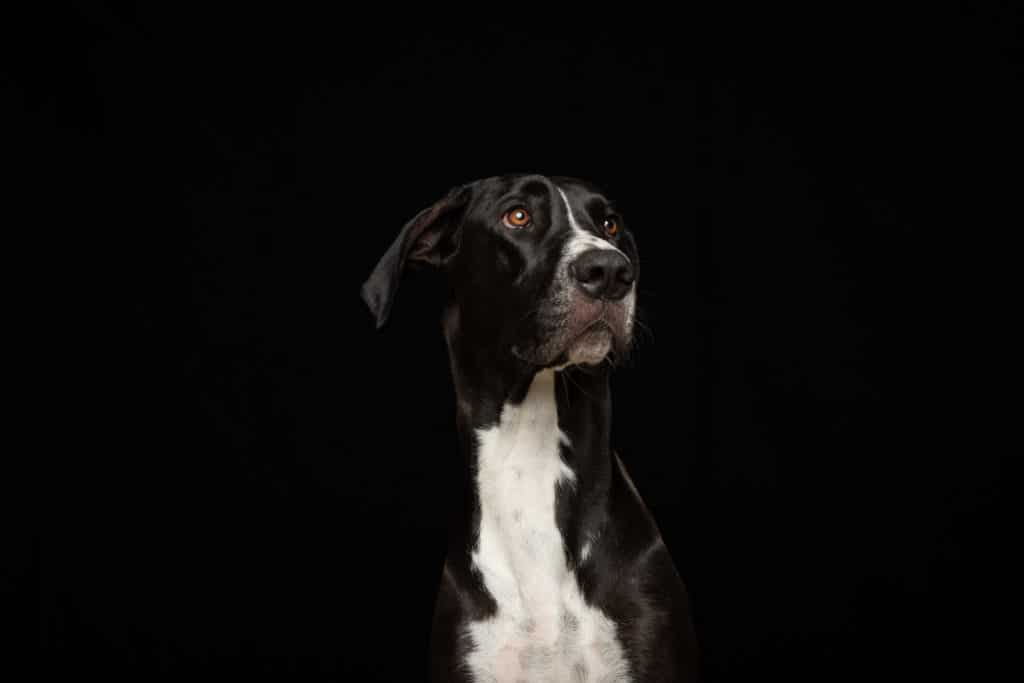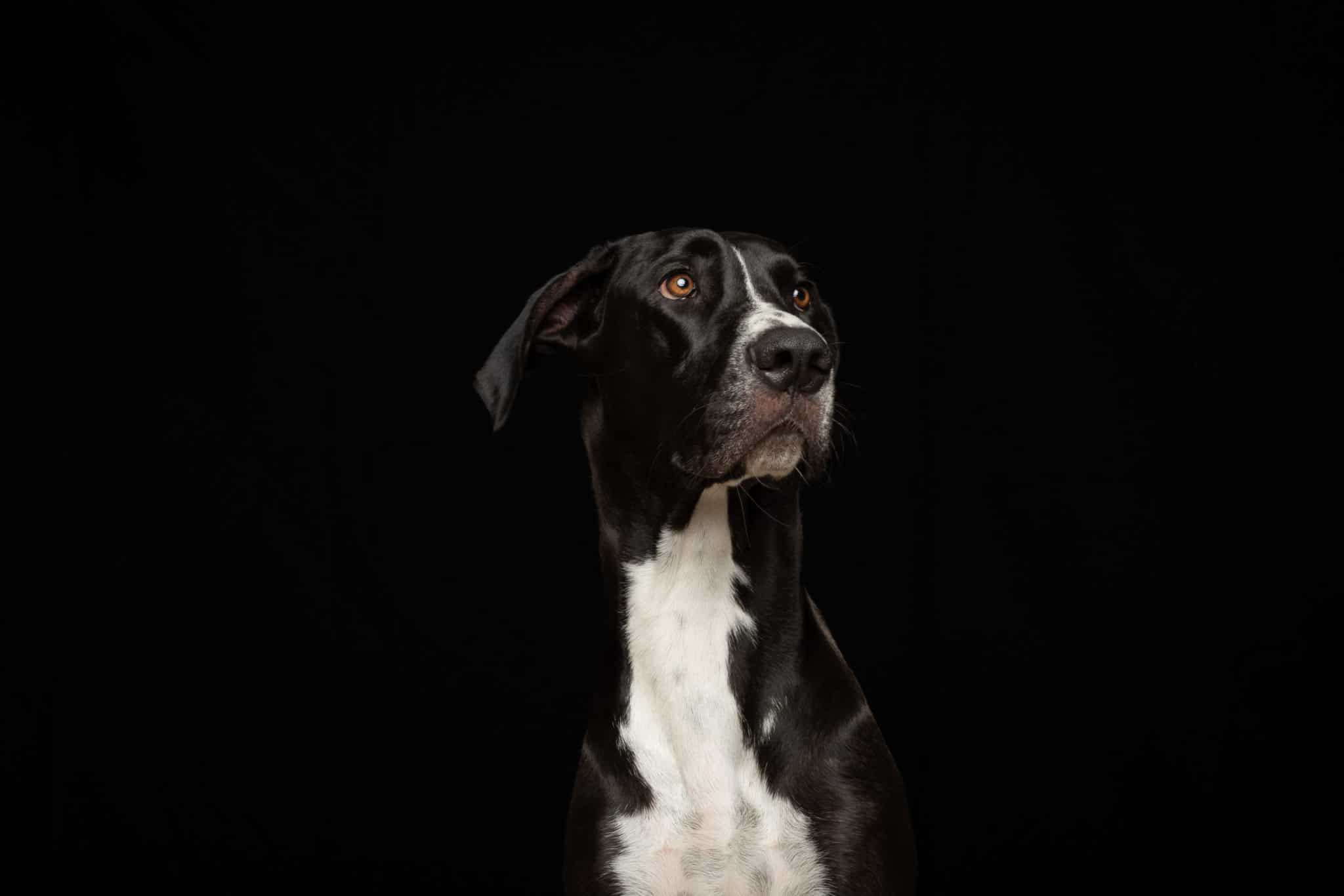 And unlike those devices, the e collar does not cause any lasting physical harm such as joint pain, joint damage or neck issues.
TWO: THERE IS NO 'APPROPRIATE AGE' FOR A SAFE TRAINING COLLAR
Your Great Dane has a small window of opportunity where their learning curve is huge and they are growing fast and learning quickly. This window is called puppyhood!
You should seize this as a learning opportunity for you and your dog!
There is no 'right' or 'wrong' answer on what age you should begin using a dog collar on your dog.
However: it is crucial that your dog learn the basic command INDEPENDENT of the collar, before incorporating the collar into the regiment. If your dog responds to the 'sit' command, you can begin including the collar into their 'sit' routine.
THREE: E COLLAR TRAINING IS THE SAME AS REWARD BASED TRAINING
'But using an electric collar on my dog removes the process of positive reinforcement…"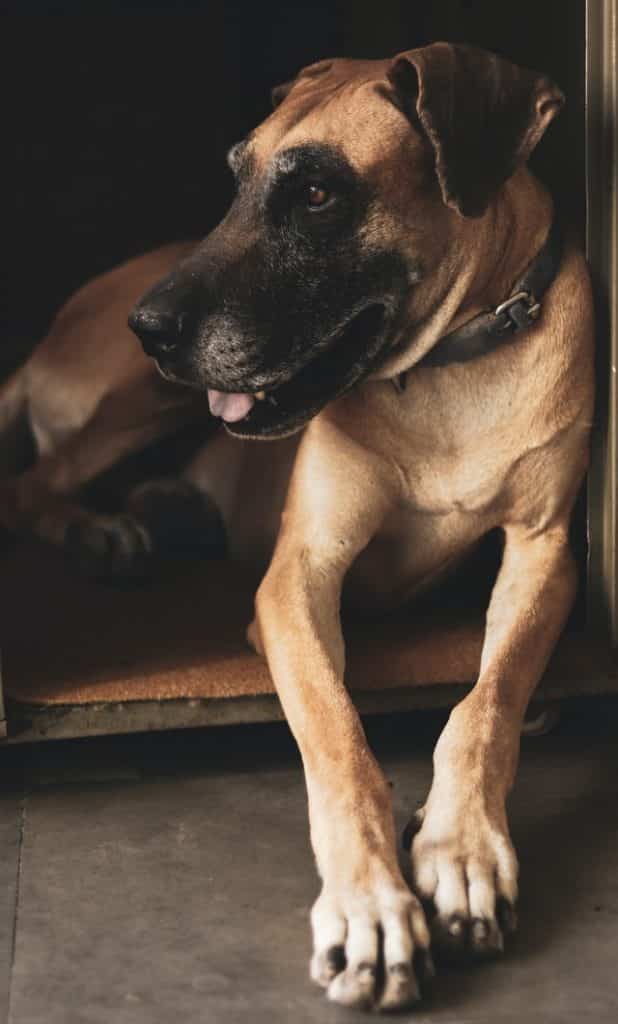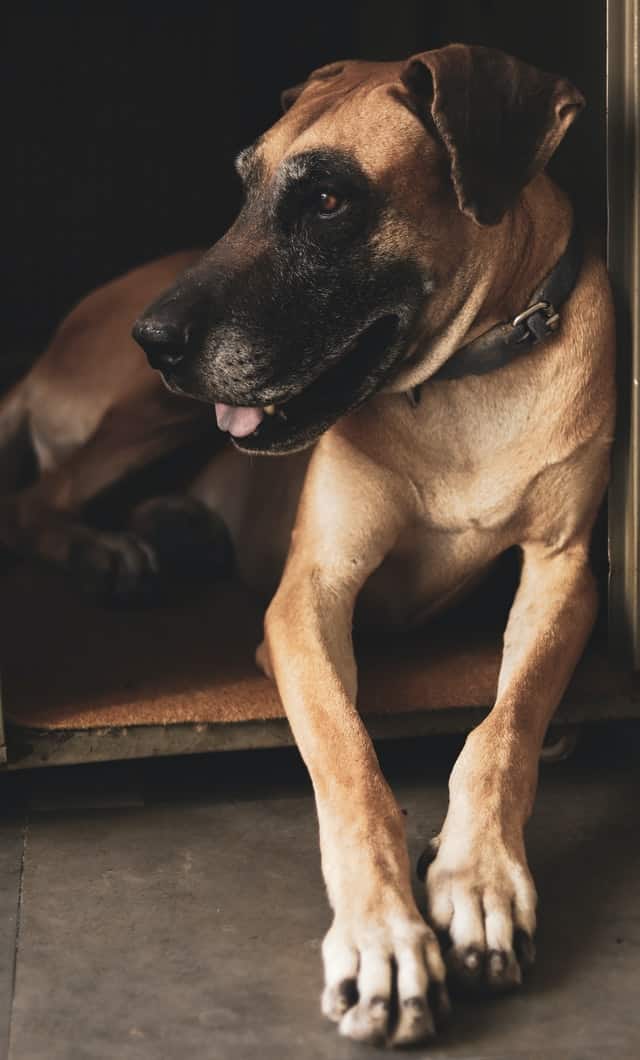 No… no it does not.
Using e collar conditioning with your dog is one of the most positive training methods you can use!
The e collar is a remote training tool that can be used to deliver positive or negative reinforcement. It is simply a device that helps you to more effectively communicate with your dog.
Like all training tools, the e collar should be used in conjunction with positive reinforcement such as treats, toys, and praise. Matter of fact- get ready to load up on treats! Here's our favs: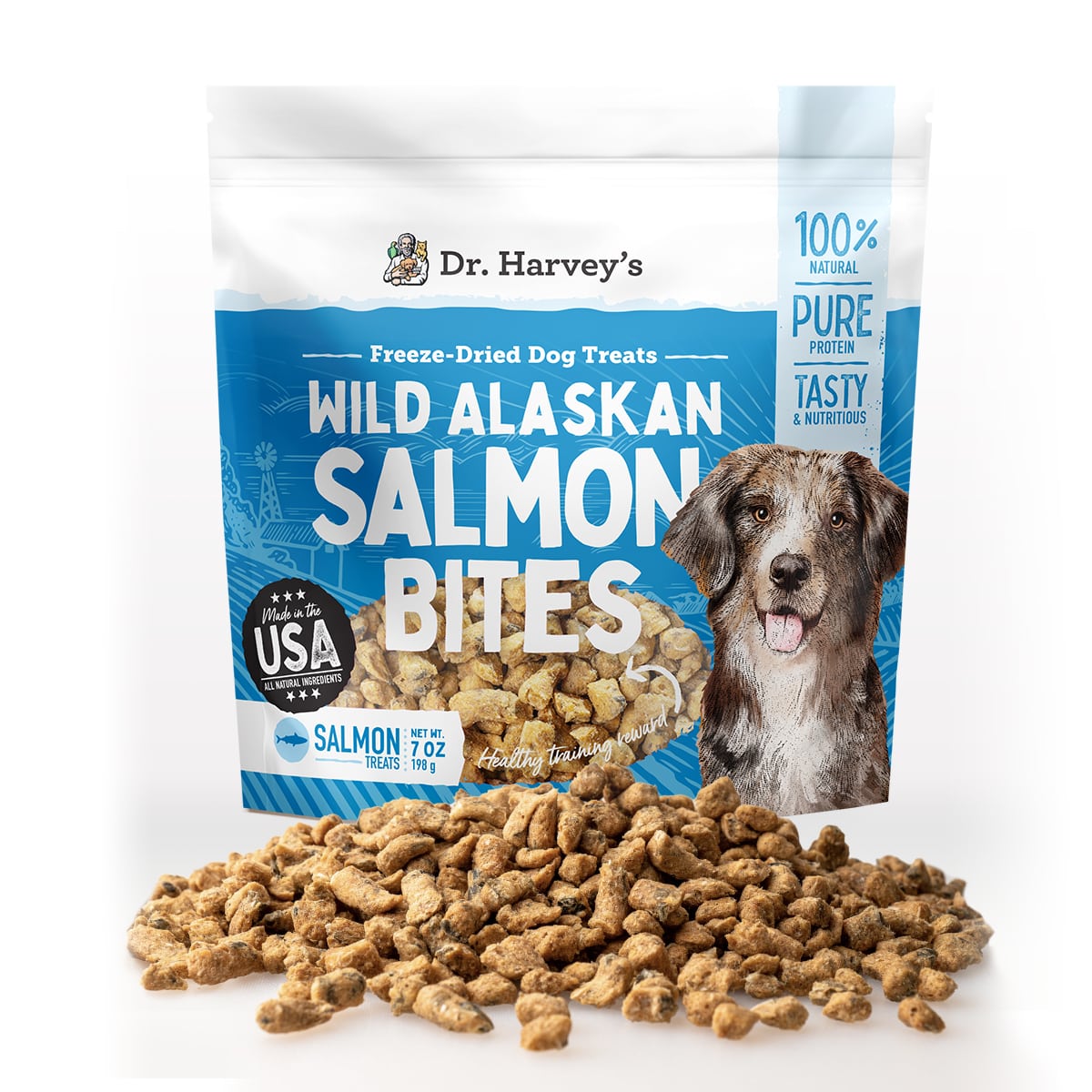 When you start e collar training, you are going to have a reserved pup who has NO idea what is right and what is wrong!
Incorporating different training methods, treats/verbal commands/leash training/etc, is exactly what your Great Dane needs.
Most of all, your Great Dane is RELYING on you to communicate with them to help them navigate what is right and what is wrong.
FOUR: BUT…PUPPIES NEED BOTH POSITIVE REINFORCEMENT AND NEGATIVE REINFORCEMENT
Every single dog and puppy needs boundaries.
Positive only training is NOT going to work! You will create a dog who consistently relies on the use of treats, rewards, and other incentives in order to do what they should just do as a citizen of this world: the right thing.
In life, humans and dogs alike need to know right from wrong. There should be positive praise and communication and reward when we do the right thing. And likewise, there should be negative reinforcement for unwanted behavior. This method of combined positive training as well as providing explanation for wrongs is called balanced training.
FIVE: E COLLAR TRAINING CAN HELP PROTECT FROM UNSAFE BEHAVIOR
Dogs are unsafe. That is just the truth of the matter.
Dogs like to run randomly into the street. (Que the lack of recall)
Dogs like to eat things they shouldn't.
Dogs like to jump on small children.
All of these behaviors can be prevented with proper boundary training and proper collar training.
An e collar can provide a safe and effective way to protect your dog from engaging in unsafe behavior.
The single most important part about dog training is helping your dog learn to avoid negative or unsafe actions. After all, it is YOUR job to keep them safe.
SIX: SET UP YOUR DOG FOR POSITIVE ADVENTURES WHILE THEY ARE LITTLE
When you first get a dog, you imagine your life with them being full of wild adventures.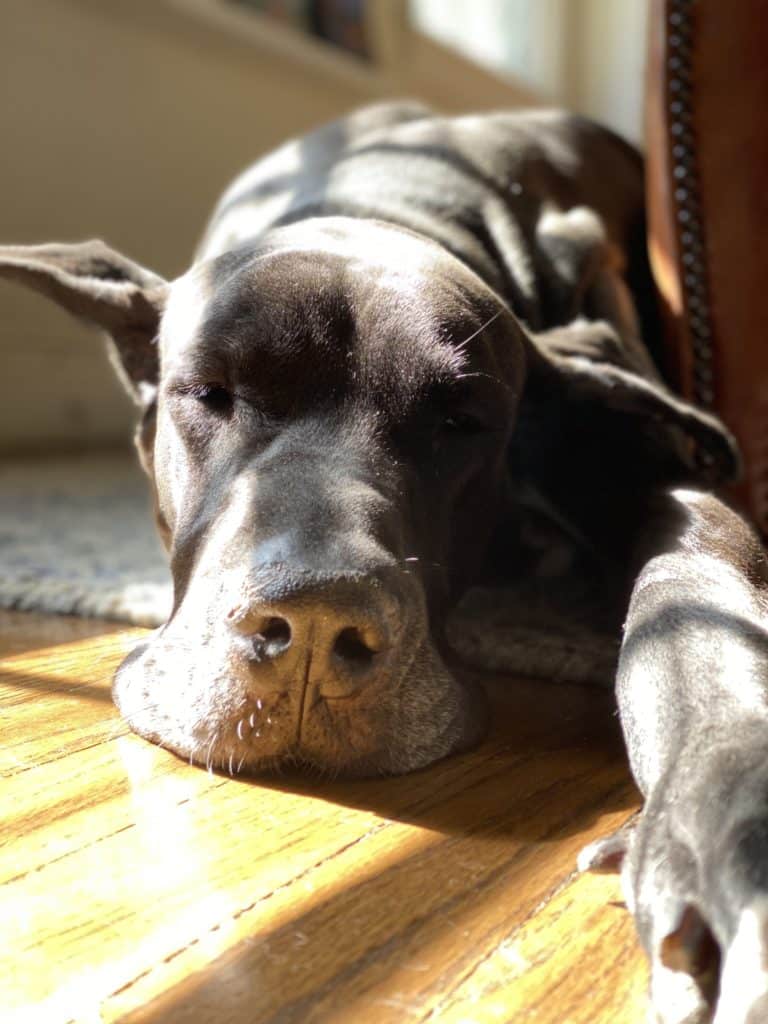 You want to visit lakes.
You want to go on long hikes.
You want to take them camping with you.
But the reality is that most dogs are NOT ready for those things when they are a small, still learning, puppy.
They need time to learn how to be a dog and how to behave in different situations.
Work to set up your dog for off leash adventures right from the start. Eliminate their desire to participate in negative or unsafe behavior by communicating with them from puppyhood.
The adventures will be worth it.
SEVEN: PREPARE YOUR PUPPY FOR EMOTIONAL STRESS OF LIFE
Life is stressful.
One day you're on a walk and everything seems fine, and then suddenly your puppy starts barking.
You have NO idea why your dog begins this unwanted behavior, and you have NO idea how to stop it.
What you don't realize is the HUNDREDS of stressors that are bombarding your dog during every single walk, every single moment.
The squirrel.
The cat.
The car that drives by.
All of these things can be stressful for your pup, and can cause them to behave in ways that are unwanted.
E collar training can help your dog to learn how to cope with the emotional stress of life. By using positive communication between yourself and your dog, you can help your dog to learn how to cope in a busy and stressful life.
EIGHT: PREVENT AGGRESSIVE BEHAVIOR BEFORE IT BEGINS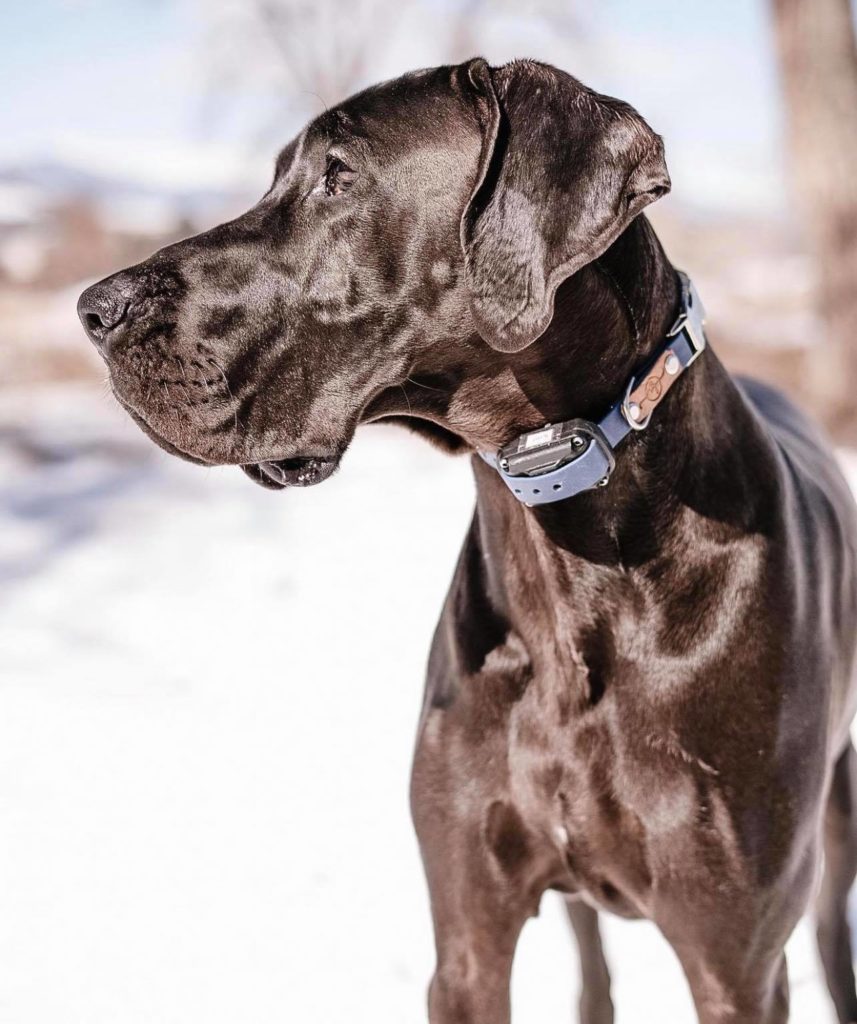 A confident dog is a happy dog.
An anxious dog is a stressed dog.
A stressed dog is a dog that is more likely to lash out in aggression.
E collar training can help your puppy to become a confident and happy dog.
Aggressive behaviors typically stem from fear. Your dog's temperament is NOT (typically) normally aggressive.
Helping your Great Dane overcome fear will help them remain even-keeled, confident, calm, and composed throughout their lives.
If you, as their dog owner, begin consistently implementing collar communication with your dogs while they are little sponges, you can help mold their temperaments into healthy, strong dogs.
NINE: STIMULATE YOUR DOG'S MENTAL ENDURANCE WITH MORE THAN BASIC CONCEPTS
It is very important that your dog knows basic manners.
Most Great Dane owners will have practice sessions with their pups on things like sit, down, stay, come, etc.
BUT- it is just as important to keep your dog's mind active and challenged with more than the basics.
Stim collar training can provide a way for you to challenge your dog mentally, while also providing physical activity.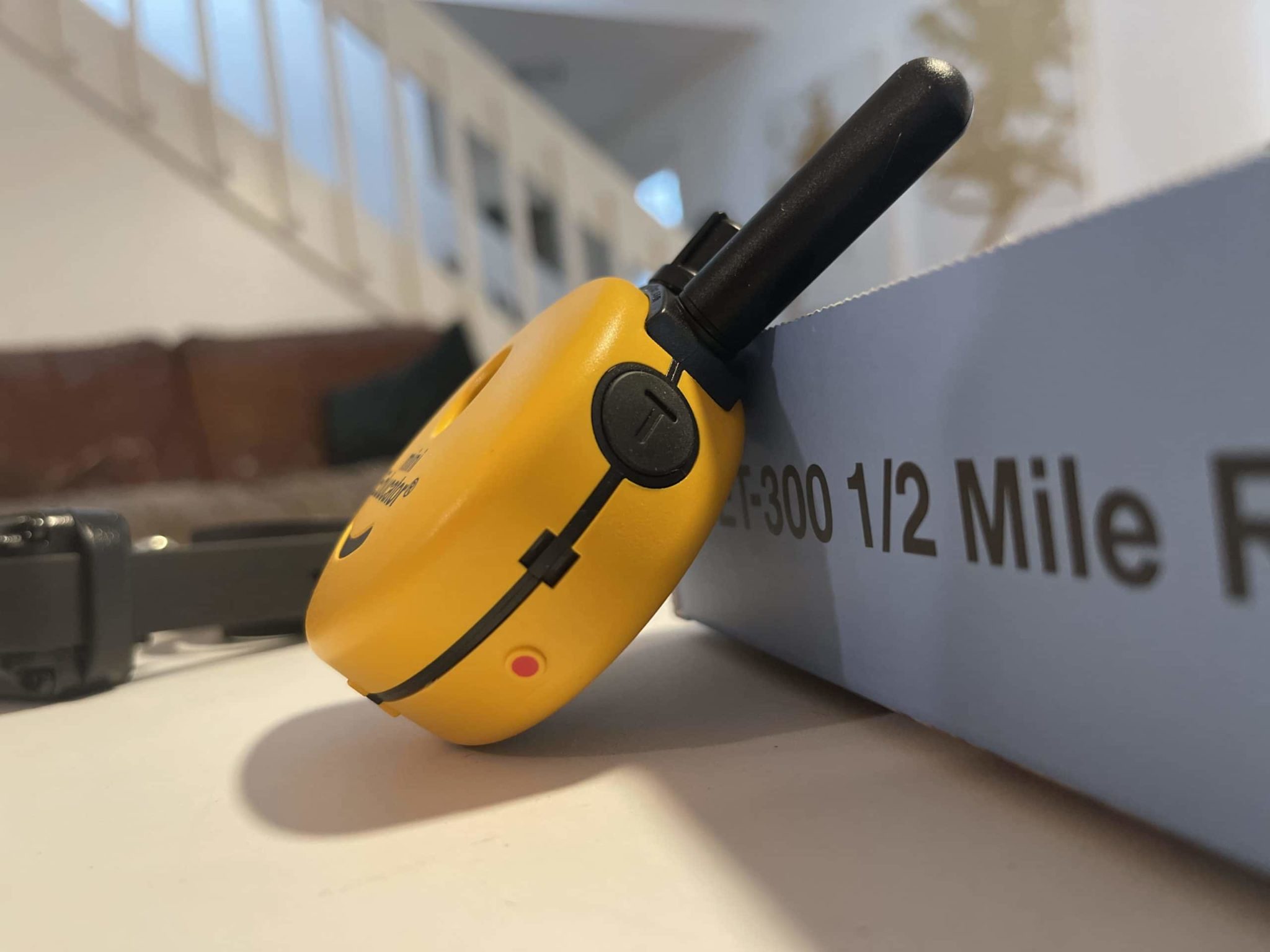 HOW DOES USING A STIMULATION COLLAR PROVIDE MORE FREEDOM?
Using an e collar during activities such as activities, adventures, hikes, camping, and even just everyday life, will help you and your dogs find the most freedom possible.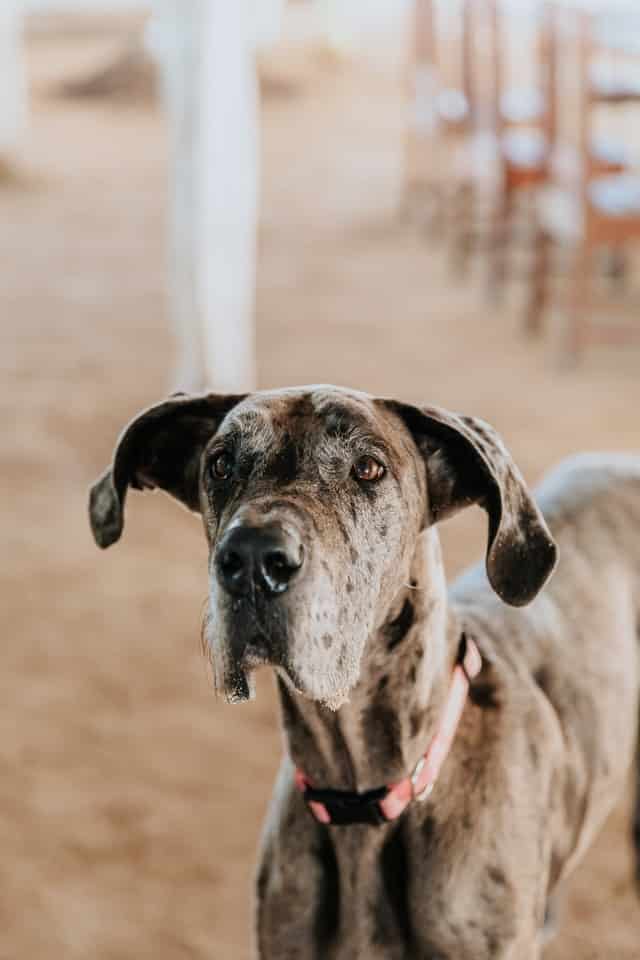 Hunting dogs are often trained on electronic stim collars, as many find huge success working to train hunting dogs with the powerful form of communication.
Sports dogs can also benefit from training with a stim collar.
Off leash adventures will be much more enjoyable and safe for both you and your dog if they have a good foundation in recall.
Hiking on pet friendly trails will become more exciting as your Great Dane is able to sniff/smell like they are biologically designed to do.
Eliminate stress while camping/adventuring as you can be relieved and stress free knowing that your Great Dane is not going to run away.
TEN: THERE ARE HEALTH REASONS FOR USING A STIMULATION COLLAR
Believe it or not, stimulation devices are the single healthiest form of training for our pets (in my opinion).
You may be shocked to hear that some popular forms of training are actually very dangerous.
The use of a dog shock collar: Shock collars can cause contact burns, irregular communication, and skin issues.
Harnesses: Harnesses are proven to create joint issues, spinal problems, and soft tissue damage.
Gentle leader: The 'gentle' leader is not so gentle after all. Known for pulling your dog's neck in the direction that you want it to walk, the gentle leader is also known for causing soft tissue damage, neck injuries, and tracheal collapse.
Anti Bark Collars: Use with discretion. Many anti bark collars actually deliver a very high level of stimulation that can cause your dog to be in pain.
Flat Collars: Even flat collars can be harmful if your pet is not trained in loose leash training.
USING A PUPPY E COLLAR: IN CONCLUSION
Your Great Dane deserves your best.
It is your job to provide them with safety, socialization, life skills and training.
An e collar is an amazing tool that, when used correctly, can provide your dog with everything they need and more.
Don't be afraid to give it a try with a Great Dane of many ages!
Happy training! 🙂