Today we are giving you our detailed, unpaid Halo Dog Collar review! The Halo Collar is a dog training collar marketed by reality TV star Cesar Millan.
People are interested in the Halo Dog training collar (and now the Halo 2+ for dogs) because it offers something no other device has yet: automated boundaries for your dog based on a phone app.
Imagine the possibilities! This is an idea that many people have asked about but no company had done gracefully yet. Halo collar vs invisible fence – these devices are marketed as a modern alternative to traditional invisible shock fences.

We were DEFINITELY intrigued and know that a lot of Great Dane owners are asking about Halo and Halo 2+ Collar reviews.
This is our review of the HALO dog Collar by Cesar Milan. Is this a Halo Collar buyer beware, or a Halo Collar buyer buy it? Read on, friends…
Does the Halo 2 Dog Collar Shock the Dog?
The Halo Dog Collar uses tone, voice corrections, and stimulation.

Stimulation is an electrical current that causes the muscle to twitch. When used at low levels, muscle stimulation can be used as a positive tactile sensation or communication.

When used at high levels, muscle stimulation is an aversive sensation that can be used as a correction.
While Halo pet collar did NOT pioneer modern stimulation E-Collar technologies, they are using stimulation (not shock) in the Halo and Halo 2 collar.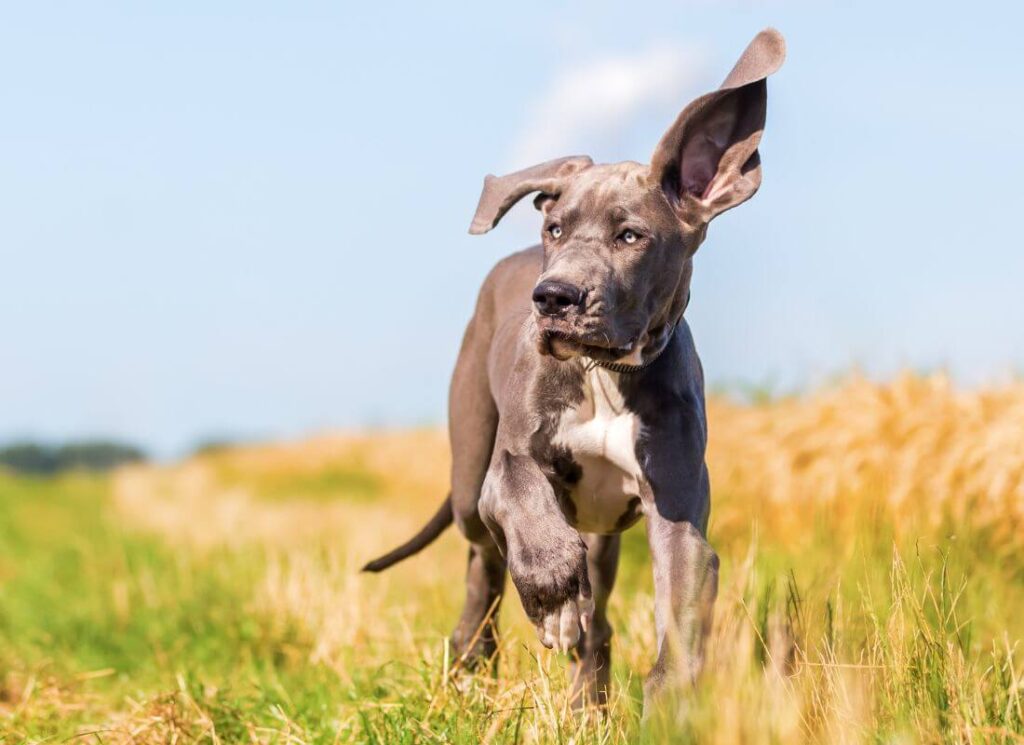 Halo Dog Containment Systems Reviews – What is the Halo Dog Collar?
The Halo (or Halo 2) Dog collar is an automated E-Collar. It uses sound, vibration, and electronic stimulation to teach and reinforce invisible boundaries.
Using a phone app that is connected to the collar, you can create an invisible fence.
If your dog gets out of the boundary that you set, despite warnings and corrections, you are supposed to be able to find your dog with the included GPS tracker. This is a nice feature.
The Halo collar retails for nearly $1000 (yes, you read that correctly!) but is occasionally seen offered at around $699.

2022 Update: The Halo 2 has been released with updates to the GPS capabilities and overall build.
Is There a Monthly Fee for the Halo Collar?
Yes, there is a monthly fee associated with the Halo Collar app.

We have noticed that it's something many buyers are VERY surprised by!
The Cesar dog collar comes in two colors and three sizes; the largest size Collar expands to 30.5″ and may or may not fit a giant breed dog. Measure your dogs neck before ordering!
Now, if you have spent any time on our site, you know that we support ethical, positive, and humane E-Collar use. You can view our popular E-Collar training guide HERE.
We are not going to have any issue at all with the concept of the Halo Collar as an electric training device. Keeping a dog safe by using tactile electric communication is one of the most gentle, humane, and responsible things dog owners can do.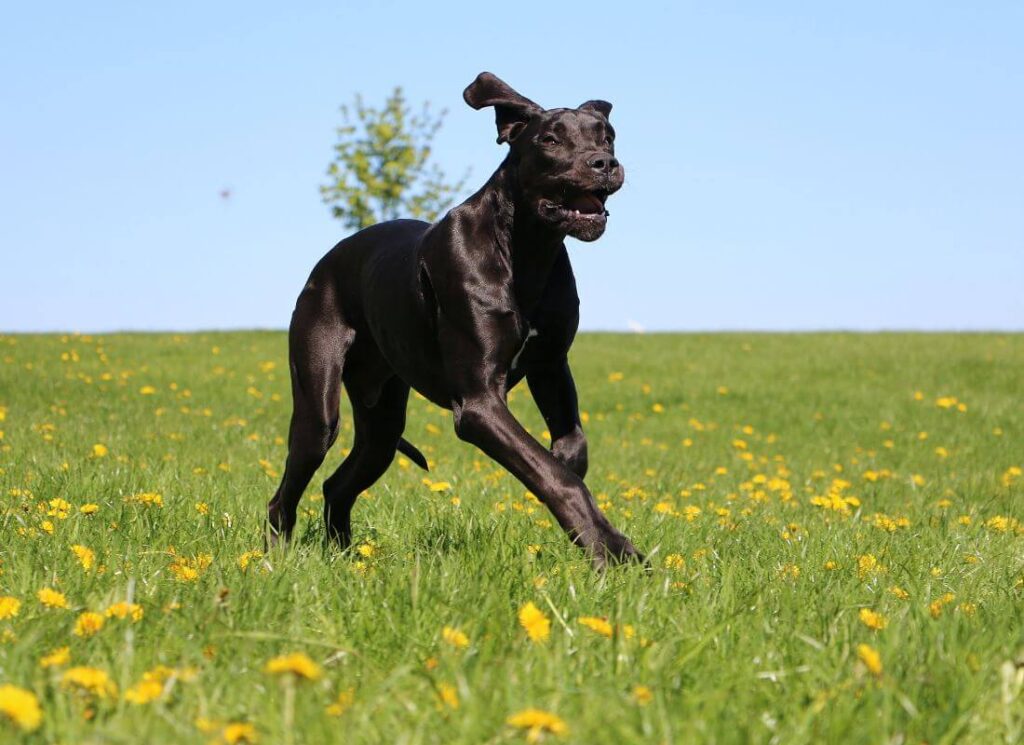 How Well Does the Halo Collar Work?
The idea behind the Halo Collar is that it automates boundary training. It's kind of like a modern 'invisible fence'.

The Halo marketing department focuses heavily on this tool easily giving dogs off-leash freedom anywhere you go.
Because it works on GPS and a phone APP, your dog's safety relies on the system not experiencing a failure of some kind.
As with ANY training tool, it also relies on your ability to follow the training instructions and work with your dog on a regular basis.

If the halo collar gps system is functioning and you've spent time teaching your dog how to respond to the corrections from the Halo Collar, it can absolutely work beautifully!
People are Talking: Real-Life Halo Dog Collar Reviews
There are hundreds if not THOUSANDS of reports from people that their smart collar has broken, stopped functioning, doesn't work, and is cheaply made.

If you read through the Halo Dog Collar Review commentary on their social media and on Youtube, the results are shocking. This is what we have found to be the most alarming thing.
These are not a few random, expected bad reviews. The percentage of customers that are unhappy with the cesar millan halo collar is unreal.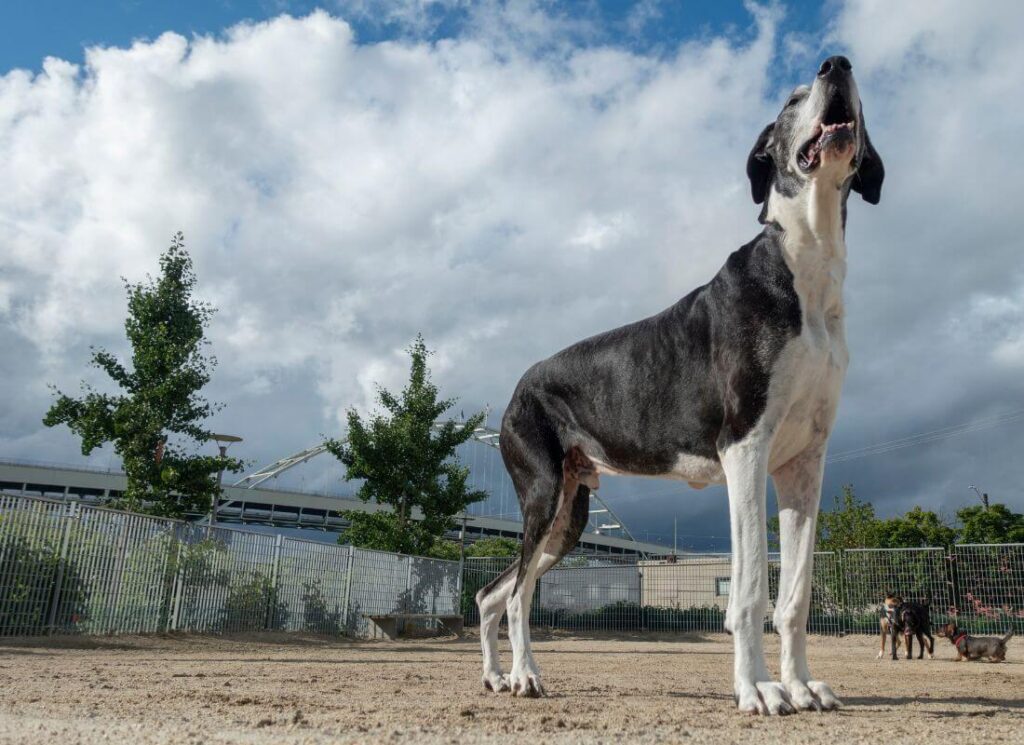 A lot of people on Youtube cite that the collar is made primarily of weak plastic parts which may fail and leave your dog unprotected. 

Please check youtube and find this information yourself; make sure to scroll PAST any 'sponsored' ads which will be naturally biased towards the product.
Halo says often 'we are working on it'. 
JUNE 2022 UPDATE: We've read that Halo has supposedly completely fixed and updated many reported issues. However, if you look in our comments section, we are still receiving reports from people who are upset with their experience (as of April, 2023).

If you are looking to purchase a Halo Collar for your dog, you should in theory feel much more confident in the newer model, but we're not convinced. We are giving this some time before updating our review with information about the quality and consistency of the newer version.
GPS Automation Failures on the Halo Wireless Fence
There have been many reports out there that the GPS aspect of the collar, on the original and currently updated version, is unreliable. We are concerned that the collar is correcting dogs inappropriately. 
Or imagine if the dog is running towards the boundary (and perhaps even traffic), and the GPS thinks the dog is right next to you…

Well. We don't want to think about that. 
Unreliable electronics and poor use of corrections are a massive reason that we never advocate for the use of cheap shock collars (remember, a properly used E-Collar is different).
Normally we say to stay away from cheap shock collars….but this device isn't cheap!
How the Halo Dog Training Collar Works
IF the Halo collar is actually functioning properly with a strong, reliable GPS connection to the 'fence' you built in the app, you do still have to work on training.

Don't be made to believe that this is an 'easy fix' to a well-trained dog.

Proper conditioning and training are important with any training tool, including harnesses, so this is to be expected.
The cesar dog collar functions by using a tone or audible voice and then static (muscle stimulation) to remind dogs to turn away from a boundary.

The company does say you have to train your dog how to respond to the collar. It's automated, but not automatic.
The collar will issue sounds, verbal communications, and static stimulation as needed to direct your dog into the boundary.
For this reason, we feel that a real E-Collar (such as E-Collar Technologies Mini-Educator) + positive training may be a better, safer, and more effective overall solution for some dog owners.
E-collars do SO much more than Halo collars and at a much more reasonable price point, too.

You lose the automation aspect, but if you've trained your dog to be reliable off-leash, that's much less of a concern. With an E-Collar, you have an advanced communication system.

If automation and ease of use is important to you, however, the Halo may be a valid choice!
Is the Halo Collar Worth It?
The price of the Halo Dog Collar is very, very high for a tool with what we believe to have had questionable functionality and construction (Original Halo, this may have changed with the release of Halo 2!)

As before, we are hopeful that recent updates to their device will give millions of dogs a valuable opportunity to be off-leash! The Halo Collar may be the ideal solution for you if:
You don't have a fence
You regularly visit people where there is no fence
You like to go camping and want your dog to stay within a boundary of the tent site
You want a simple, user-friendly training tool
You don't mind automating parts of your off-leash training
You have a dog that likes to learn, likes to be near you and already has a least a basic recall
Halo Collar Alternatives
We mentioned this before, but it's important to note that the HALO collar will be limited in what it can do.

Modern E-Collar training can provide many of the same benefits as HALO, plus many more, at a much lower cost.

We recommend high-quality E-Collars from www.ecollar.com (or purchase from our site)

E-Collars, when paired with positive, humane training methods create dogs that have an amazing, enthusiastic off-leash recall, loose-leash walking skills, and more. They can also be used to set boundaries (note, E-Collar boundaries are NOT automated or tied to an app like Halo boundaries will be).
E-COLLARS: 
+ Use muscle stimulation, which is NOT at all like sharp static shock and when trained properly can be a powerful and positive method
+100 levels of stimulation to choose from, so you can work at very low levels and customize for your dog (on the MINI-EDUCATOR) Be sure to read the mini educator instructions before use.
+Teaches dogs to have a positive feeling about stimulation, making it infinitely more versatile and humane than traditional shock collars
+ Not automated, requires a LOT of training but puts the control 100% in your hands
+ Waterproof and shockproof. Used often with hunting dogs who are in the field and in the water often
+ Training ideas are on Youtube; you won't be stuck only with 'Cesar's [outdated] way'
+ Can be used as a training device for boundaries, off-leash recall, obedience, loose-leash walking, etc. Extremely versatile.
+ Eliminates confusion and simplifies communication when used properly. Offers many more training opportunities than Halo.
+Affordable. Established technology.
How Do E-Collars Work?
An Educator Collar from E-Collar technologies can be used with two dogs and retails for $349 (see it as well as 1, 3 and 4 dog models here).
When you choose an E-Collar instead of a Halo collar, you'll have FULL control of all communication and stimulation at every moment.

This is especially important if your dog has poor off-leash recall, fear or aggression, or were to try and bolt or do something dangerous.,

Read our guides on this and learn more about modern, humane, and insanely effective E-Collar training: https://www.hellodanes.com/category/training/e-collar/.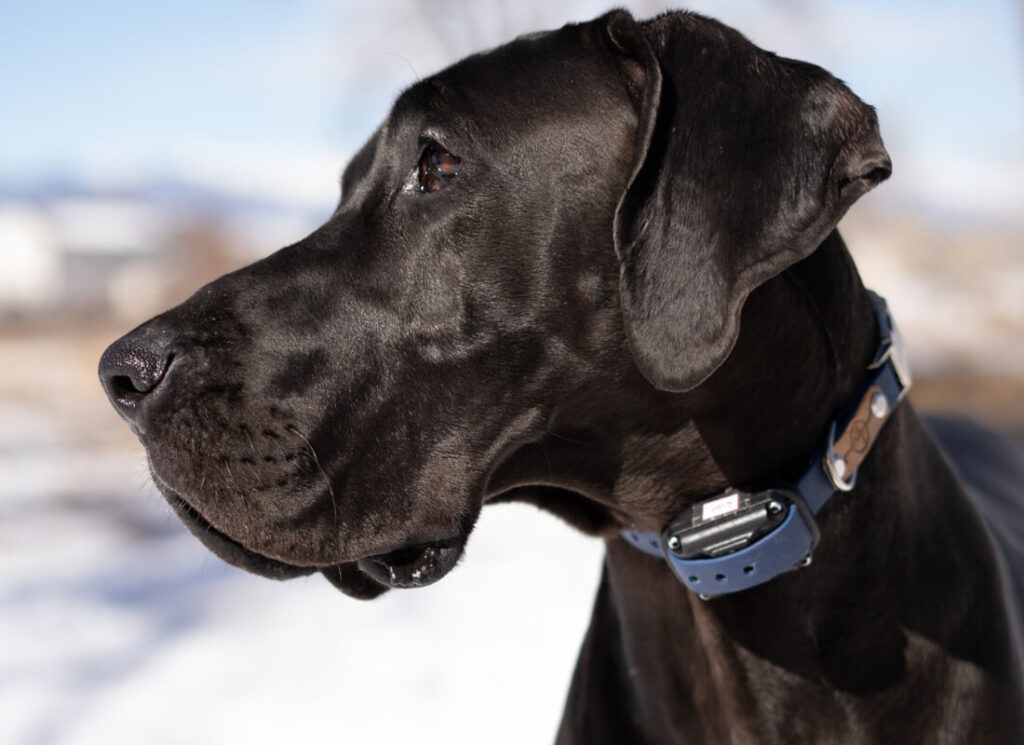 E-Collar Training Resources
We love to refer people to Larry Krohn when they are looking for off-leash, recall, and positive training resources. You can view his Youtube channel HERE.
SUMMARY
Now that you've read our Halo Dog Collar review, would you buy one?

Do we think you should buy a Halo dog collar?
Do we believe that the Halo 2+ for Dogs is a solid update to what was previously an unreliable, overpriced product?

We've been very hesitant to recommend this option before Halo developed a more reliable product and better customer service. It appears they may have been working on this with the release of the Halo 2+ for Dogs.

Our Halo Dog Collar Review is NOT sponsored.

(YES we have a 'sponsored' note in our sidebar. That's an automatic notification in our theme that keeps us in line with FTC guidelines for the posts we share that DO have sponsored products).

We are here to provide our honest observation of the product and the company. Thank you for reading our spot on dog collar reviews!
The main reason we'd recommend a HALO collar is for people who cannot build a physical fence around their property and want something slightly more flexible than a traditional invisible fence.

It's a GREAT solution for that situation (above), and the reason we were initially excited to see a product like this on the market.
Not, however, that's really ALL this collar is, assuming that it works properly at all.
Training boundaries with an E-Collar instead of Halo may take a little more effort from you as the dog owner at first, but it will pay off!
ESPECIALLY because you'll help your dog develop amazing off-leash skills and recall, which is much safer than relying on a poorly made device to keep your dog safe.
We know many Dane owners who comfortably let their E-Collar trained dogs outside in an unfenced yard, even without their collars on, because they've put the time in and know that their dogs know how to recall AND respond calmly to distractions (two things that no invisible fence or boundary collar can teach).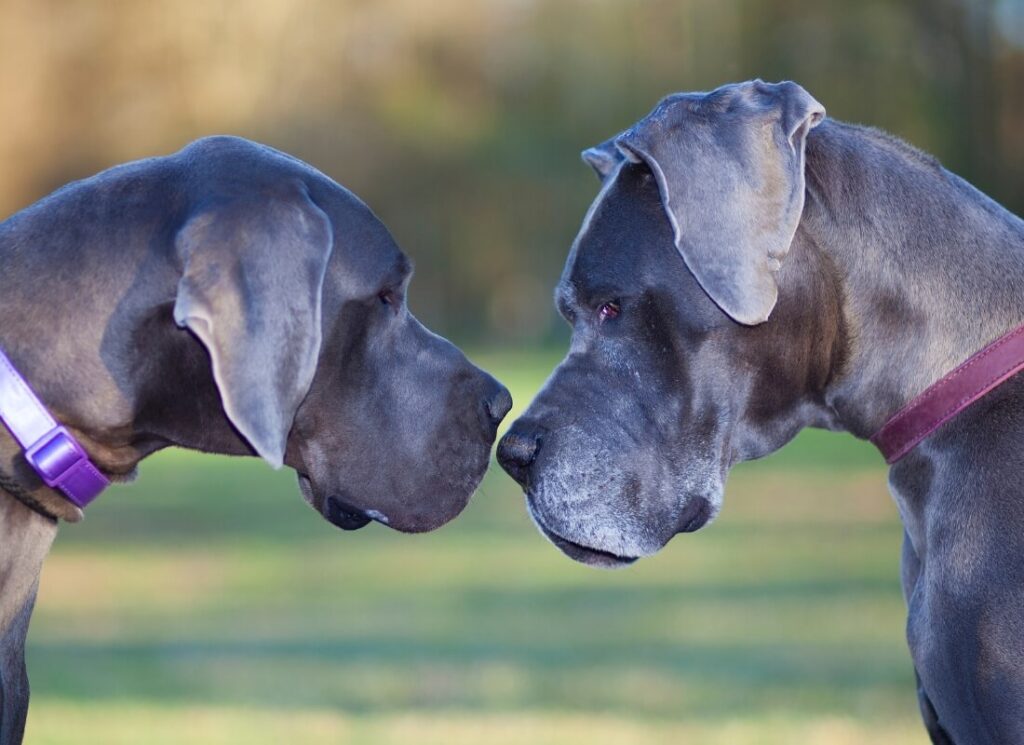 Halo Dog Treats Reviews
Is Halo dog treats legit? Some people confuse the Halo Collar with the Halo dog food and dog treats company.
We do not recommend Halo Dog food, but the treats may be ok!