Ear cropping is a surgical procedure done on Great Dane puppies when they are 7-12 weeks of age. A Great Dane with cropped ears is regal and majestic!
The ear cropping procedure in Great Danes also requires aftercare and posting. Posting takes months and is the process by which the cropped ears are trained to stay upright.

If you have ever seen a Great Dane with ears that stand up, you have seen a Great Dane with cropped ears! Read to learn more about ear cropping.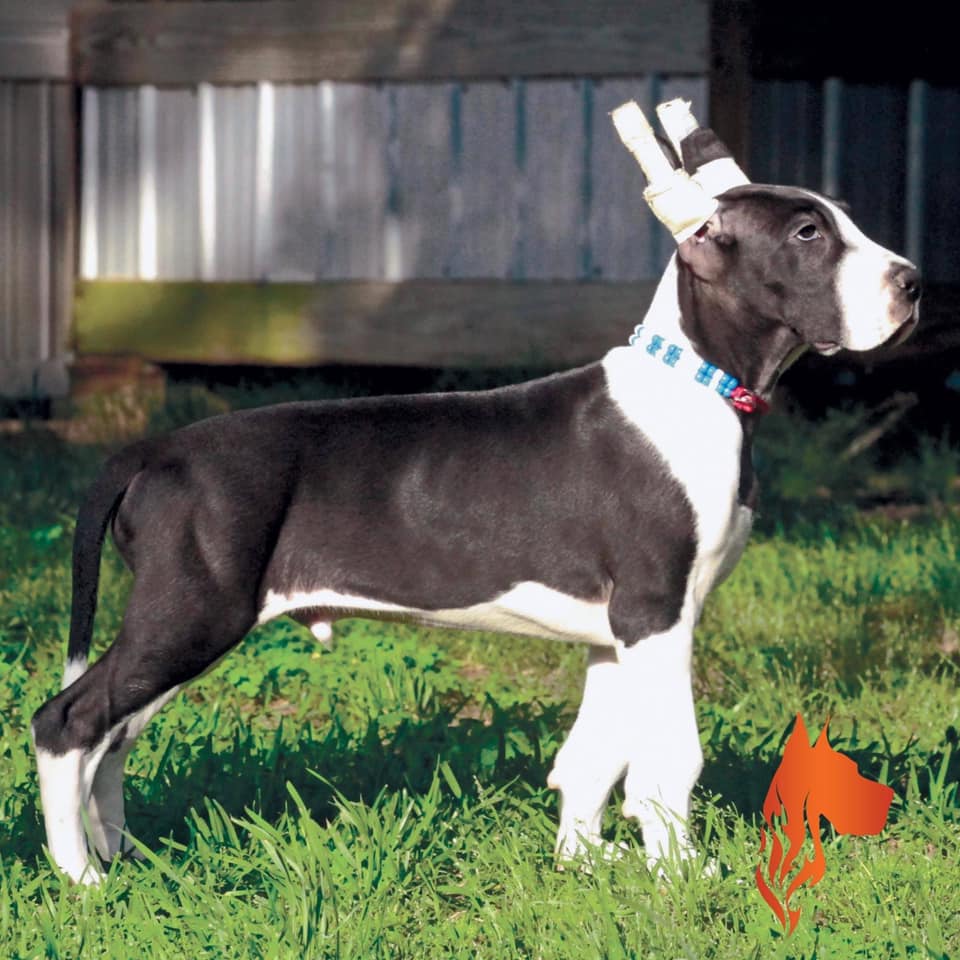 GREAT DANE WITH CROPPED EARS
Great Danes are born with large floppy ears.
During a cropping procedure, the puppy is sedated and the ears are shaved.
A veterinarian then removes a large portion of the pinna (ear flap), sutures the edge and tapes the ears to a cone or to the puppies head.
Once the ears are fully healed from cropping (up to 2 weeks), the posting process can begin!

Here is a photo of two Great Dane Puppies that were just cropped. Image courtesy of Glacier Danes.
Below is the same mantle puppy from Glacier Danes a few weeks later. In this image, the ears have healed and have been put into posts.

Here is a photo of a Great Dane puppy before cropping, and then again after cropping as an adult. Notice how the ears stand up on their own.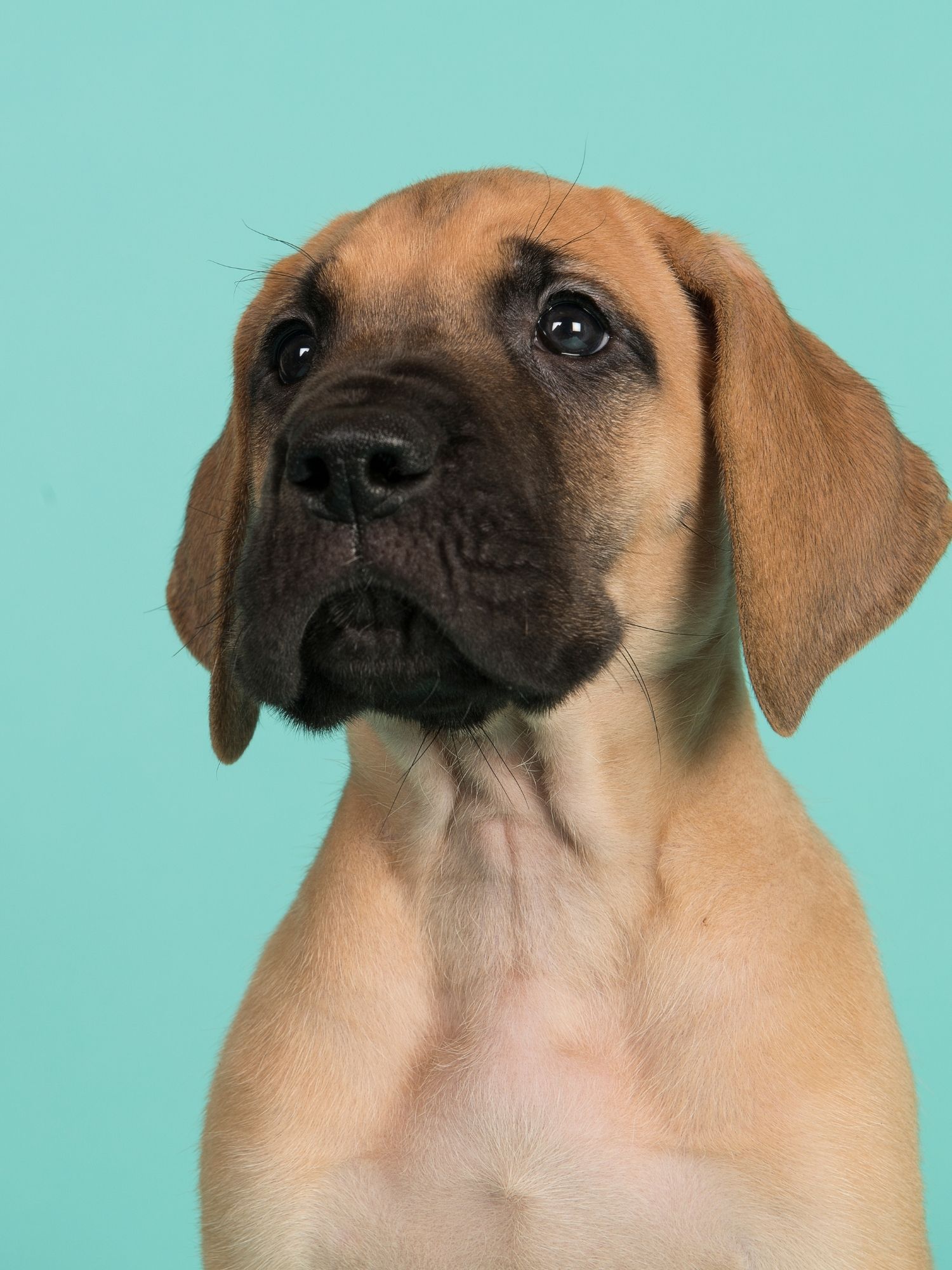 ---
---
GREAT DANE EAR CROPPING INFORMATION
Ear cropping should be performed by a licensed, insured and highly qualified/experienced cropping veterinarian.
We recommend asking your breeder for recommendations on the most talented ear crop veterinarians for your Great Dane. The best breeders will have puppies cropped before they are sent home.

If you live near Ohio, Dr. Anne Midgarden is highly regarded as one of the best Veterinarians in the Country for Great Dane ear cropping.
You can see some of her work here:
LOOKING FOR MORE INFORMATION ON GREAT DANES WITH CROPPED EARS?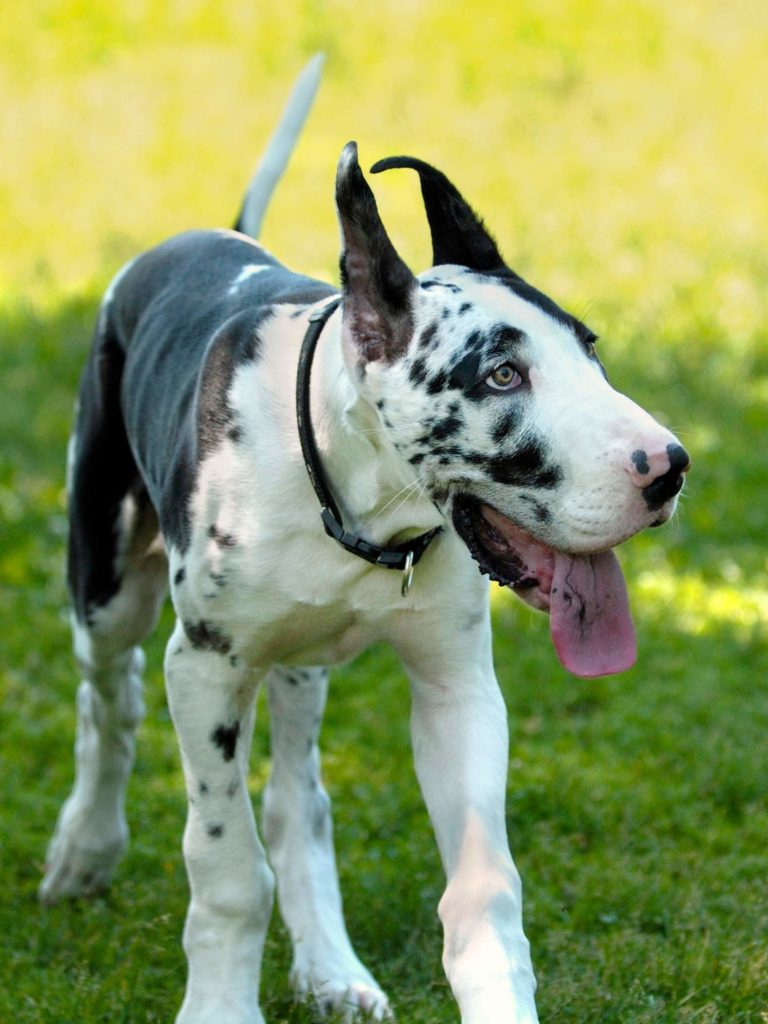 We have tons of resources for cropping, with more added often! Ear cropping is a permanent procedure that requires skill and owner dedication; we support you either way!
MORE POSTS ON EAR CROPPING FOR GREAT DANES: