Hiking with a Great Dane may sound intimidating- but when done correctly, it can be a ton of fun!
If you're looking for a new and exciting outdoor activity to do with your dog, consider hiking! Adventuring is a great way to get exercise and spend time with your pup.
And if you have a Great Dane, it's the perfect activity – they're built for hiking! In this blog post, we'll discuss some tips for going on walks with your Great Dane, as well as provide a few recommended hiking trails. Let's get started!
IS HIKING WITH A GREAT DANE FEASIBLE?
Great Danes aren't exactly the best dogs for rocky terrain and the wonderful outdoors, but many of them do a fantastic job navigating adventures.
If you know anything about most giant breed dogs, they are notorious for having some hard joints to work with, which can make hiking hard for even a healthy Great Dane.
However, when done correctly with the right guidelines followed, your Great Dane will stay safe and happy! In fact, many Great Danes love hiking! They enjoy the opportunity to explore new smells and sounds, and they get a lot of exercise in the process.
CONSIDERATIONS FOR A GREAT DANE
Before you take your Great Dane up Mount Everest, there are a few things you should consider.
The first is your dog's age and health. If your Great Dane is a puppy or senior, they may not be able to handle the same level of walking as a middle-aged dog. It's important to consult with your veterinarian before planning any hikes, just to be on the safe side.
The second consideration is the weather. If it's hot outside, make sure you hike early in the morning or evening to avoid the heat of the day. And if it's cold, be sure to dress your pup in warm gear to protect them from the elements.
The distance. No matter what health, age or weather, a Great Dane going for a 10 mile hike is never a great idea. Hiking miles and miles is probably more suitable for a different breed- some four legged friends were built for that type of endurance! If you're looking for a running/long distance partner, the Great Dane is probably not for you.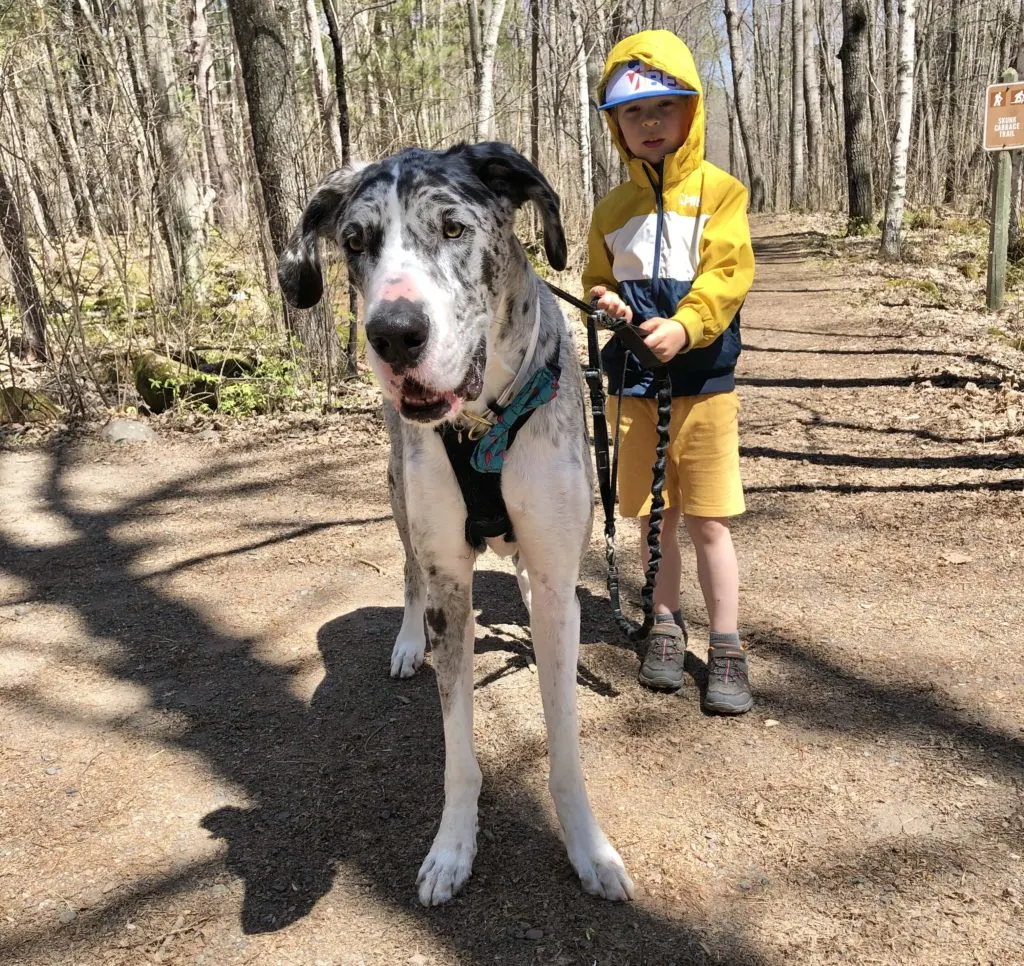 HOW FAR CAN A GREAT DANE HIKE?
Great Danes can happily hike several miles, with some special considerations. Two to three miles, dependent on weather conditions and frequent breaks, should be the perfect amount of trail walking with a Great Dane.
Pack a water bottle and bring plenty of extra water.
Do not forget to check the weather of your hike. If the weather is hot (above 80), pack extra water bottles and expect the miles to lower.
Great Danes are big and can get tired easily, so shorter hikes with more frequency is better for their health in the long run.
TAKE A BREAK ON THE TRAIL
Your dog will need plenty of breaks, especially if they're not used to hiking. Be sure to bring along some snacks for your pup – they'll need the energy! And while you're at it, pack a lunch for yourself. There's nothing better than enjoying a picnic with your four-legged friend.
Know your dog's limitations. Other dogs may be able to take long walks, while Great Danes may need more frequent, shorter walks. If your dog starts to lag behind or seems exhausted, it's time to turn back.
Try not to compare Great Danes to other breeds. Some dogs were built to be hikers! Although Great Danes love a good adventure- it is best to take care and stay attentive!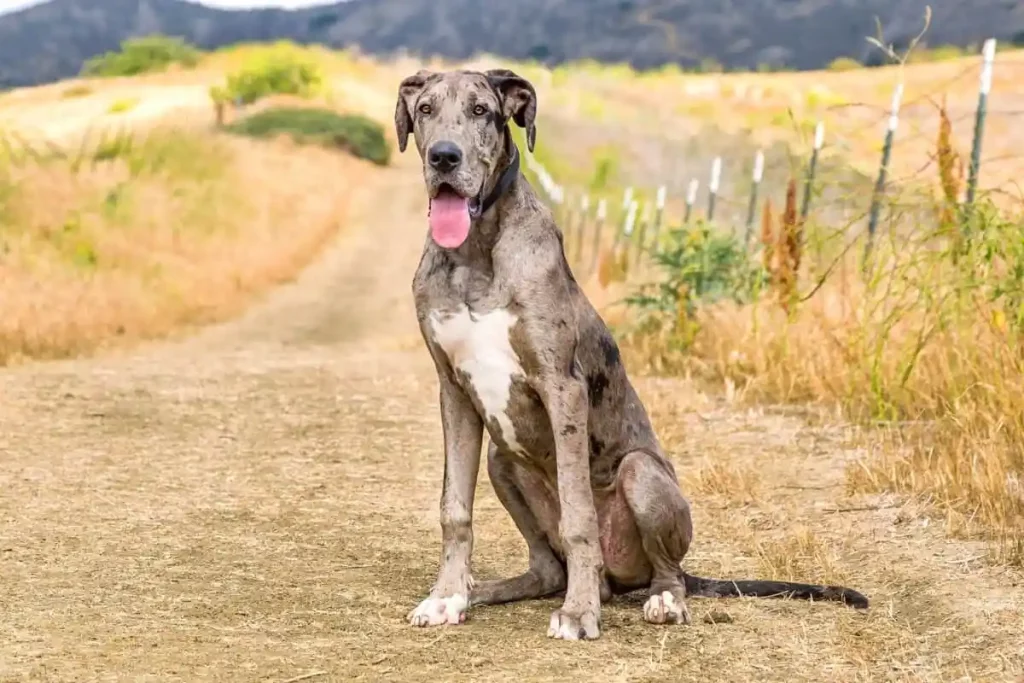 THREE THINGS YOU SHOULD KNOW ABOUT GOING FOR ADVENTURES WITH GREAT DANES
SAFETY: First and foremost, consider your dog's safety when planning any hike or outdoor activity. Great Danes are big dogs with some health concerns that should be taken into account.
FOOD/WATER/SNACKS: Be sure to bring along plenty of water and snacks, both for you and your dog. Great Danes can get tired easily, so it's important to keep them fueled up!
TEMPERATURE: The weather can be a big factor when spending time outside with a Great Dane. If it's hot out, hike early in the morning or evening to avoid the heat of the day. And if it's cold, make sure your pup is bundled up in warm gear.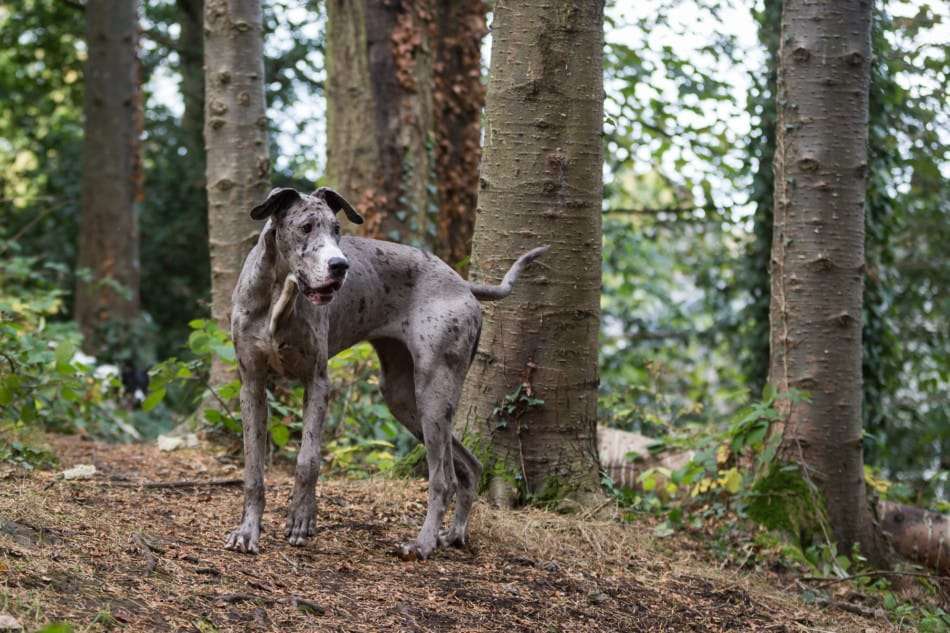 SAFETY AND GREAT DANES
Going adventuring with Great Danes is a TON of fun. But, you want to make sure to be safe while you do so.
FIRST AID KIT
You aren't expecting your Great Dane to get hurt, but with life comes injury! Some injuries constitute pet medical advice from a local veterinarian, but some smaller injuries can be taken care of with a small kit. For example, your dog could easily slip on the trail while they walk, which may lead to a small cut or wound. Having a bandage and some antiseptics with you can make a huge difference.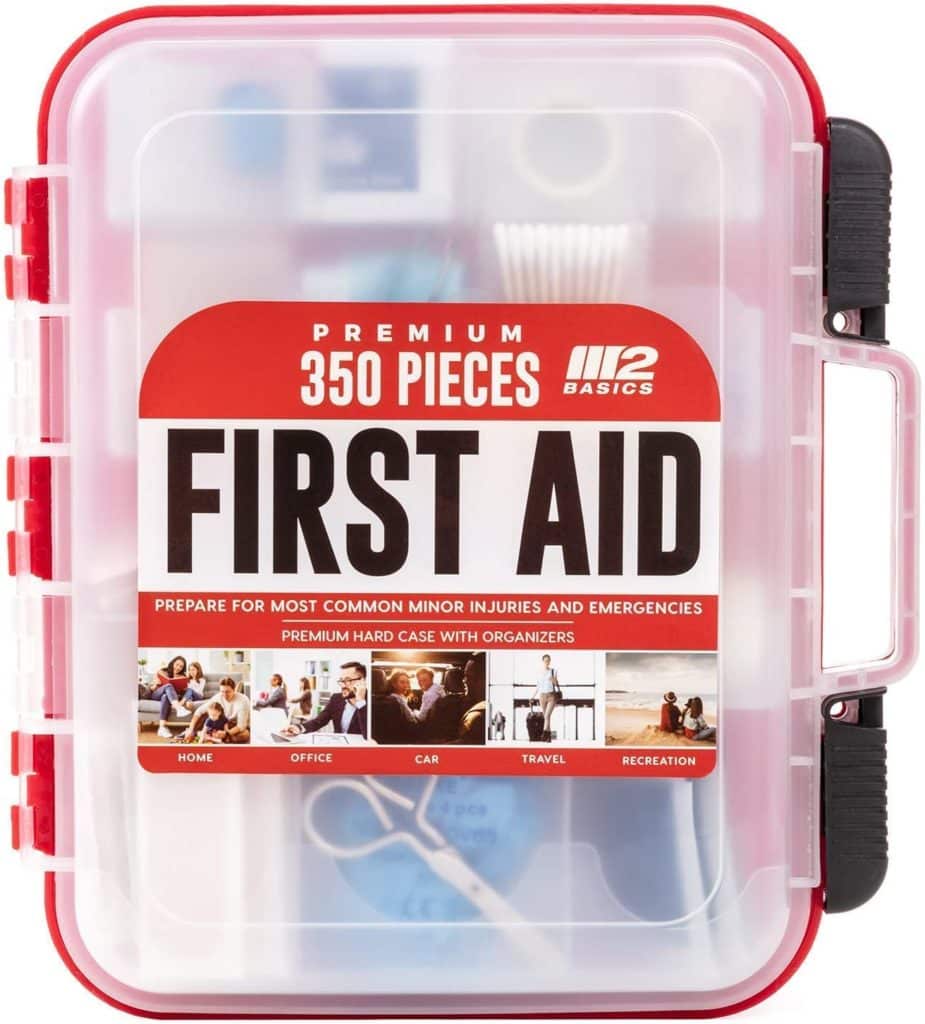 Be prepared by packing along for the trail. We recommend always keeping a bloat kit on hand.
LEASH
Even if your dog is well-behaved and has strong recall, it's always a good idea to bring a leash when going out and about with dogs.
You never know when you'll need it, and it's better to be safe than sorry.
SPRAY FOR TICK BITES
Ticks are a common problem in many walking areas. If you live in an area that you may find ticks on the trail, protect your dog with some Wondercide.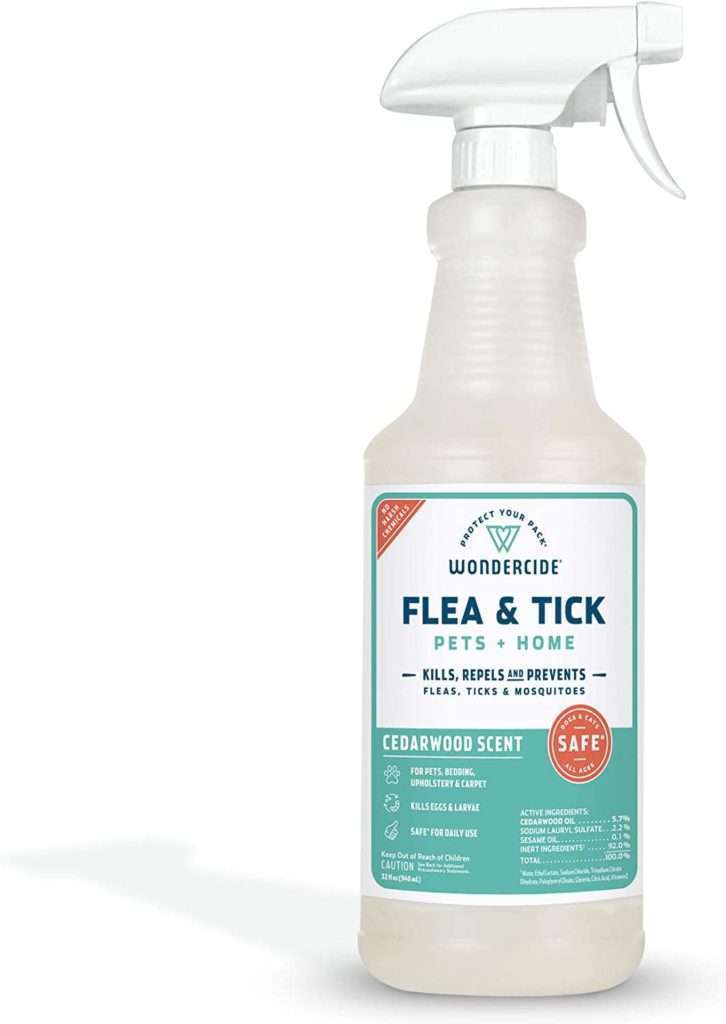 A tick bite can quickly cause Rocky Mountain Spotted Fever, Lyme disease, or other tick-borne illnesses – all of which can be deadly to dogs.
Be sure to pack some tick spray for your pup – and don't forget to use it on yourself, too!
FOOD/SNACKS/WATER FOR GREAT DANES
You can never be too prepared when going out of the house with Great Danes, especially a Great Dane puppy. You will want to bring along fresh, cool water, some snacks, and even some food if you plan to be out for longer than a few strides.
COLLAPSIBLE BOWL
Your dog will need to drink water, especially during long hikes.
Make sure you bring along a bowl so they can have easy access to water.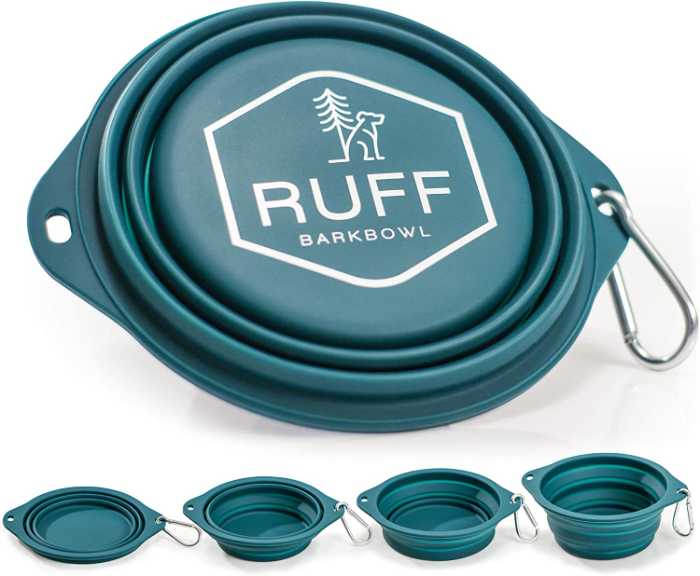 This water bottle is a good investment for large breeds as dogs can easily sip out of the 'bowl' portion and you can even feed them a meal or snack on a hot day, as it serves as a whole bowl.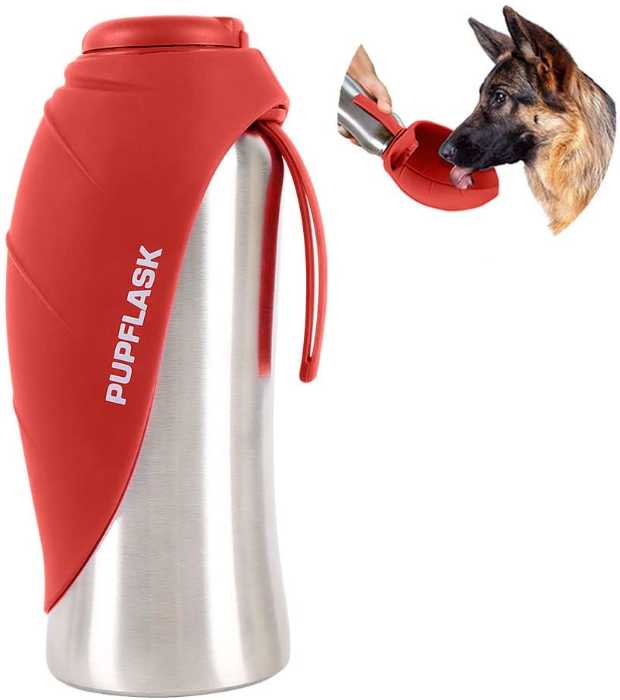 Going on a road trip? Be sure to read our guide.
SNACKS FOR THE TRAIL
Bringing along some snacks should be a standard part of your hiking gear.
Treats are a great way to entice Great Dane puppies to be on their best behavior while on leash, and every Great Dane loves a good treat no matter how old they are!
Try to get some treats that are light on the stomach, easy to digest, and low calorie as you don't want there to be too much on your dog's stomach while they're out for their walk.
Make sure to think about how you're going to carry them while you're on your walk. If you're going to be gone for the whole day, it's best to get a treat pouch.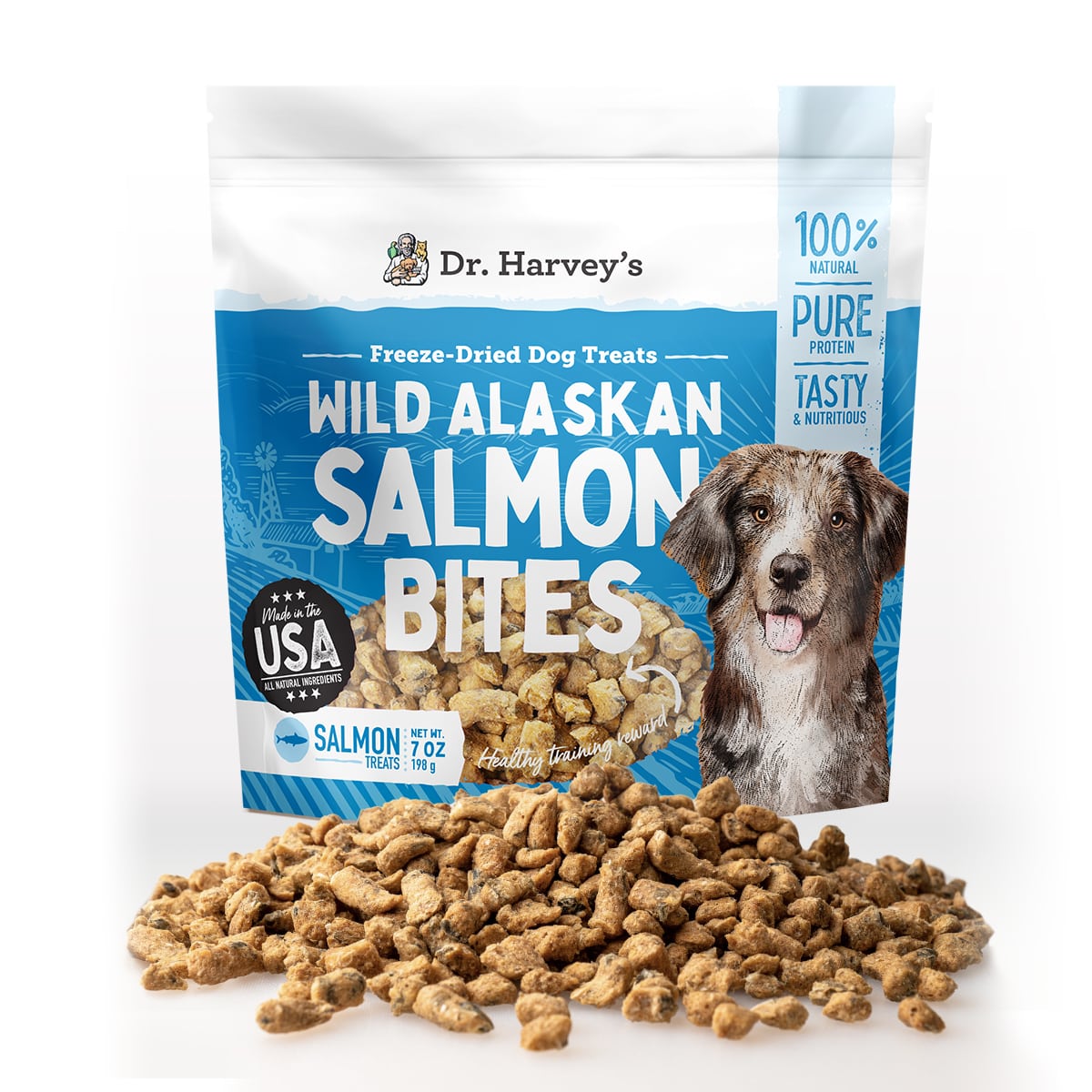 THE BEST MEALS FOR GREAT DANES ON THE GO
Packing along a meal is important for dogs of all stages of life!
But, packing a meal can be messy, inconvenient and even dangerous if you're not careful.
Here are some of our favorite meal ideas for Great Danes on the go:
Canned food: This is a quick, easy and mess-free way to feed your dog while on the go. Just make sure to pack along a can opener!
Dry food: Dry food is a great option for Great Danes because it's lightweight and easy to carry. Just make sure to bring along enough water to rehydrate the food.
Cooked meat: Cooked chicken, beef or turkey are all great options for bringing along on your hike. Just make sure it's cooled and stored properly so it doesn't spoil.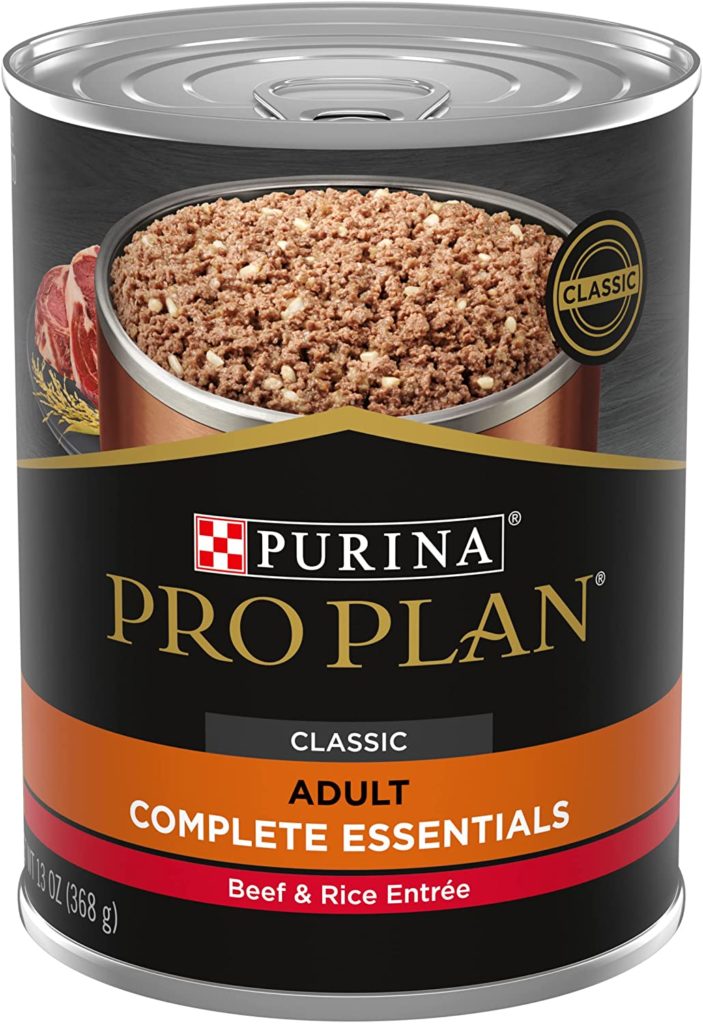 TEMPERATURE AND GREAT DANES
Great Dane's short coat does not protect them against the heat during a hot walk.
So, dog parents should invest in some products and knowledge to keep their dog safe and comfortable in the heat.
A cooling vest or bandana is a great way to help your pup stay cool on hot days. Simply soak it in water, wring it out, and put it on your dog before heading out.
Another great way to keep your dog cool is by packing a portable fan. This will help to keep them cool while waiting in the car or taking a break on the trail.
Lastly, make sure you know the signs of heatstroke in dogs. If your dog starts panting excessively, drooling, vomiting, or seems unsteady on their feet, it's time to head back home and seek medical attention.
COOLING VEST
Great Danes are not the best animals at controlling their body temperature. If you have plans to take a walk in the heat or even be outside for one to two hours in high degree weather, invest in a cooling vest for your Great Dane.
As previously mentioned, keeping cool water on hand will help benefit the breed tremendously, however if you want to be extra prepared for a hot day – get a cooling vest or even a cooling mat.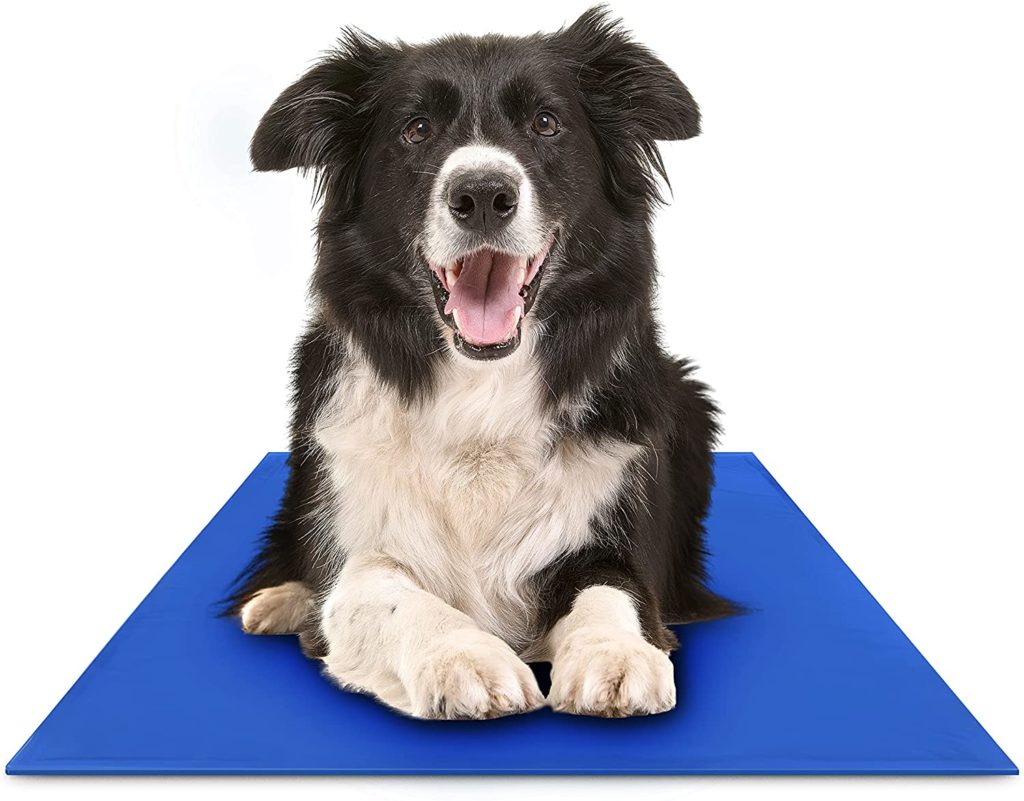 There are many different types and brands of cooling vests, so find one that fits your dog well and is comfortable for them to wear.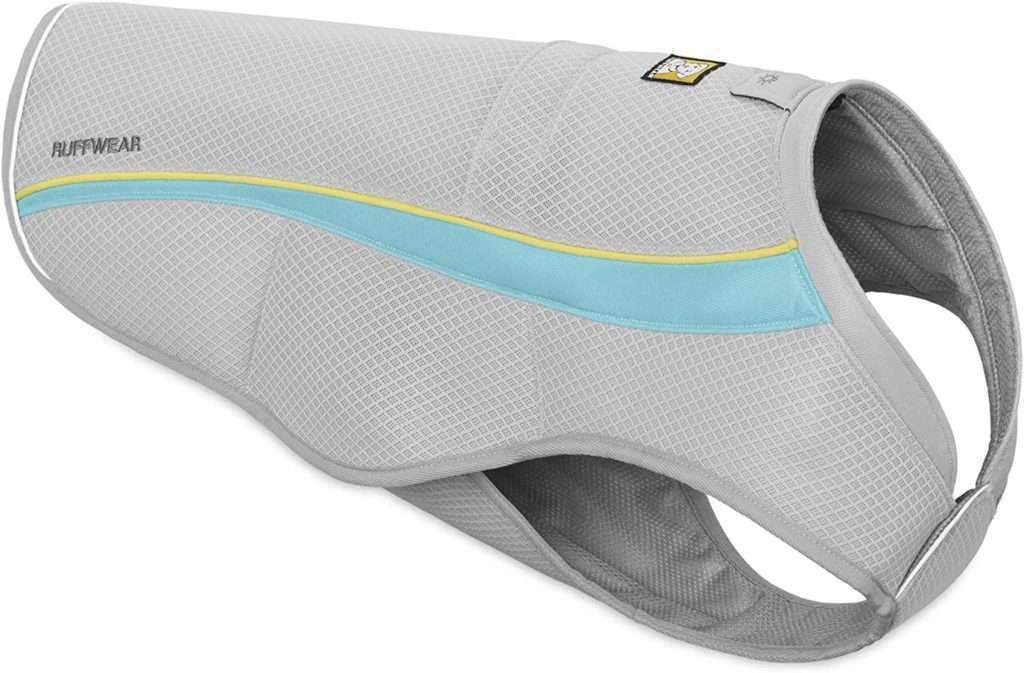 FAN FOR YOUR VEHICLE
After walking a Great Dane, visiting a dog park, or spending time outside with your Dane- cool them down in your car.
Remember that a vehicle is like an oven in the summertime, so don't ever leave your dog in the car unattended. This one is the absolute best option: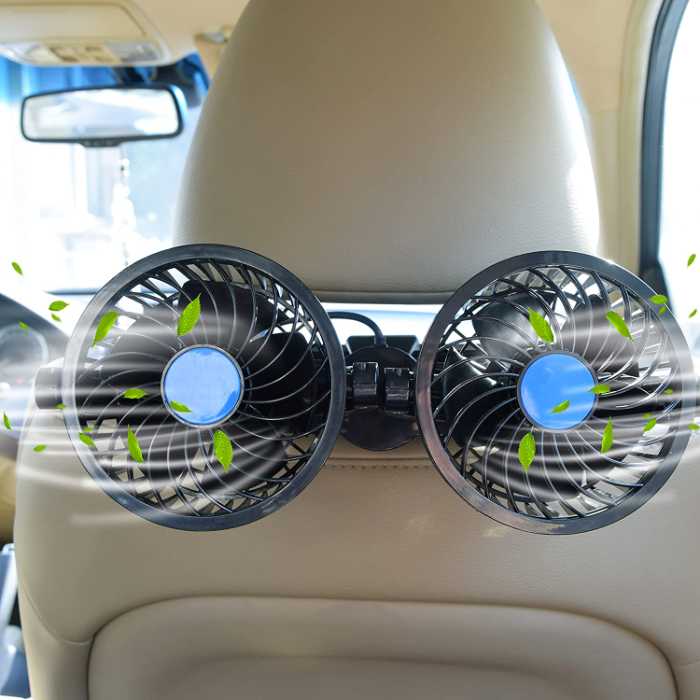 But, if you're going to be driving for more than 30 minutes, bring along a clip-on fan for your backseat for your Dane. This will help circulate the air and keep them cool and comfortable during the ride home.
Hiking with a Great Dane can be a great experience for both you and your pup! With a little preparation, you'll be ready to hit the trails with your furry friend. Just remember to pack the essentials, take frequent breaks, and watch for signs of heatstroke. Happy hiking!