Wobblers Syndrome in Great Danes is WAY too commonly affecting our giant breeds.
Large breed dogs are VERY prone to a cervical vertebral malformation called Wobbler Syndrome.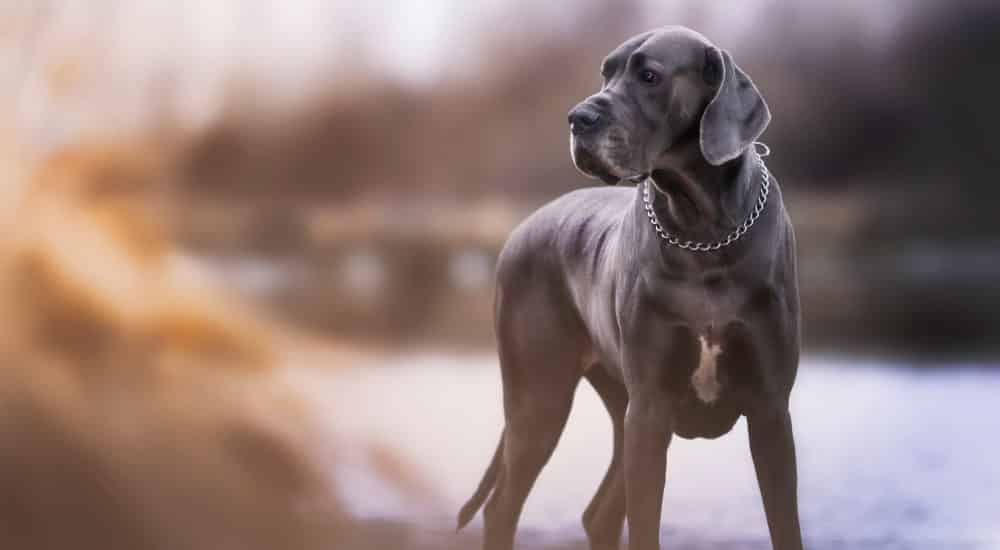 Wobbler Syndrome in giant breed dogs causes cervical vertebral instability in the affected dogs by malforming the vertebrae in the neck.
This neurological condition can cause your dog to experience weakness in their legs, and even paralysis.
If your Great Dane is showing any signs of Wobbler Syndrome, it is important to get them to the vet immediately for treatment.
There is no cure for Wobbler Syndrome, however there are MANY more treatments available for large and giant breeds than are spoken about than common medical management.
WHAT IS WOBBLERS SYNDROME IN GREAT DANES?
Wobbler Syndrome happens in large breed dogs when the bones in their neck (cervical vertebrae) start to malform.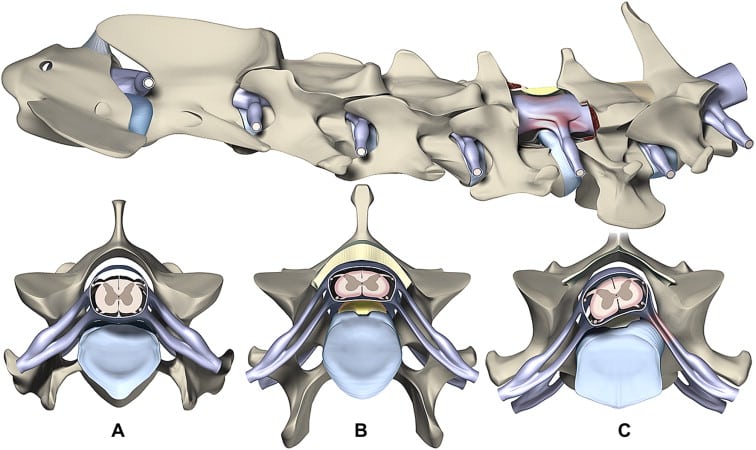 This can cause the vertebrae to compress the spinal cord, which leads to neurological problems like weakness or paralysis in the legs.
Wobbler Syndrome is also known as cervical spondylomyelopathy or CSM.
Large and giant breeds are especially prone to Wobbler Syndrome because of their size and weight.
Great Danes are one of the most affected breeds, with an estimated 50% of all Dane's developing the condition at some point in their lives.
While there is no cure for Wobbler Syndrome, there are many treatments available that can help giant breed dogs who are showing clinical signs of Wobbler Syndrome.
SIGNS OF WOBBLER SYNDROME IN GIANT BREEDS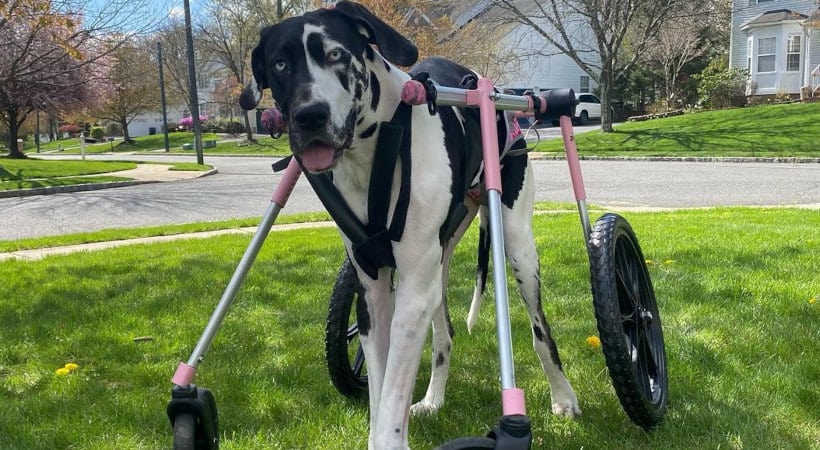 Dogs with Wobbler Syndrome can have clinical symptoms that GREATLY vary.
Some mild signs of Wobbler Syndrome are:
Wobbly gait in rear limbs
Abnormal gait in hind legs or front legs
Some more extreme neurological signs in a Great Dane might include:
Wobbly gait in rear legs and/or front legs that impact the ability to move and walk
Neck pain so severe that the dog 'cries out' when moving
Limping/inability to walk on one or more legs
Holding up one or more limbs/unable to put weight on one or more legs
Paralysis of the legs
Incontinence
Depression
Lethargy
Complete paralysis
BREEDS OF DOGS WITH WOBBLER SYNDROME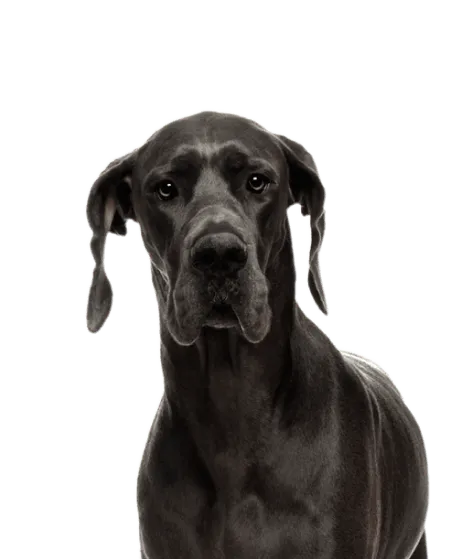 Wobbler syndrome in dogs affects any giant breed dog, but can also affect many dogs including medium sized dogs and even small dogs.
Wobbler syndrome in dogs can also impact dogs of any age, from a younger age to older dogs. However, younger dogs are less likely to be diagnosed than older dogs. Typically, just because a young dog does not show symptoms of advanced stages of Wobbler's syndrome, it does not mean that they do not have Wobbler's syndrome. It just means that the disease will not present itself until middle aged.
BREEDS OF DOG THAT ARE MOST AFFECTED BY WOBBLER'S SYNDROME
Great Danes
Doberman Pinschers
Swiss Mountain Dogs
Rottweilers
Bernese Mountain Dogs
Newfoundlands
Irish Wolfhounds
Borzois
Leonbergers
St. Bernards
HOW IS WOBBLER'S SYNDROME DIAGNOSED?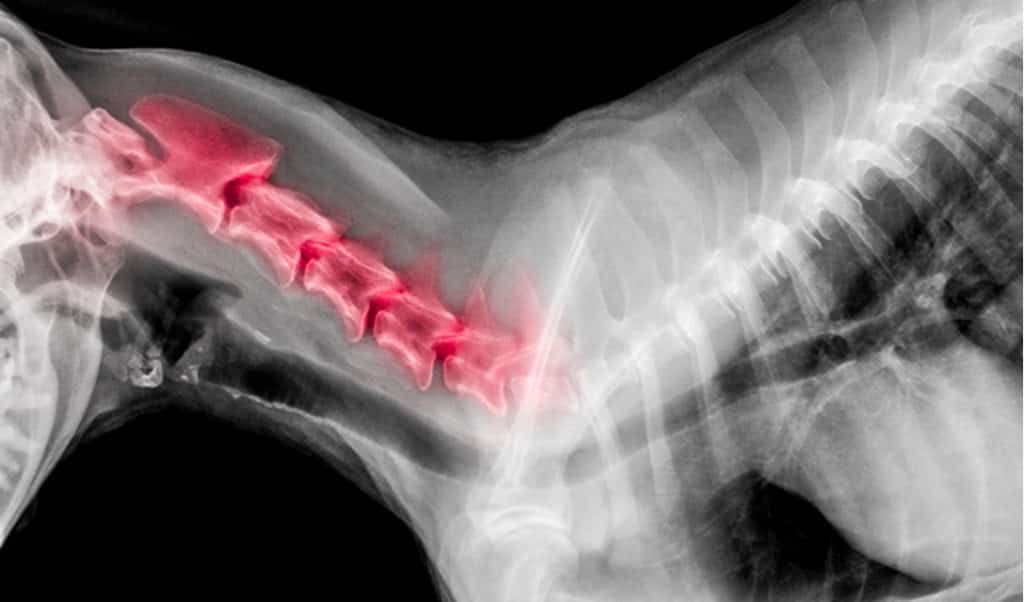 Wobbler Syndrome is diagnosed by examining the spinal cord compression of affected dogs with the use of magnetic resonance imaging (MRI).
An experienced veterinarian will need to do a neurological examination to see if the dog's symptoms are neurological.
The MRI will take images of the dog's neck and vertebral canal to check for dorsal decompression.
Sometimes, a cat scan is used in addition to the MRI to get a more clear picture of the compression.
In some cases, myelography can be used to help diagnose Wobbler Syndrome. This is done by injecting dye into the dog's spinal canal and then taking x-rays.
TREATMENT OPTIONS FOR WOBBLER SYNDROME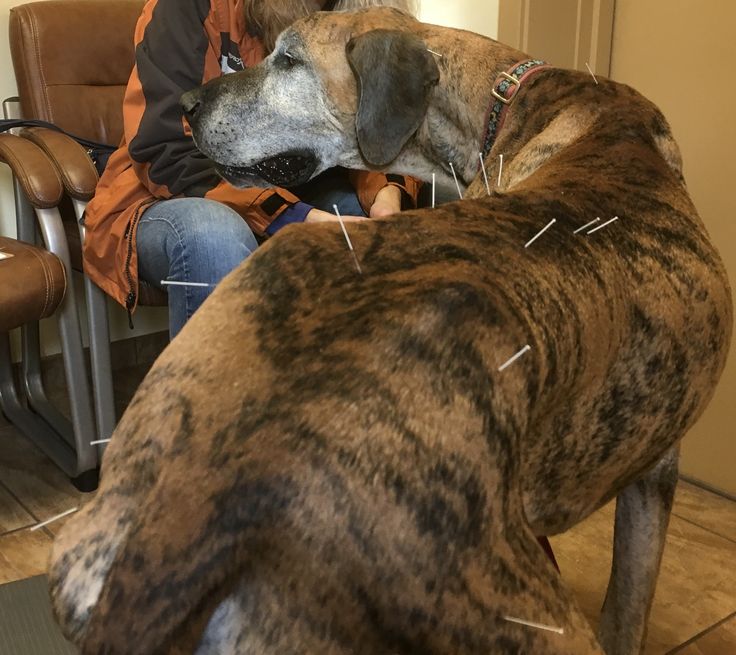 There is no cure for Wobbler Syndrome in a Great Dane, but there are many treatment options available to help your dog live a long and happy life.
Treatment for Wobbler Syndrome depend on several factors. Many dogs have had successful treatment and can live long and healthy lives with Wobbler Syndrome.
PHYSICAL THERAPY
NECK BRACE
GOLD BEAD THERAPY
LASER THERAPY
PHYSICAL THERAPY: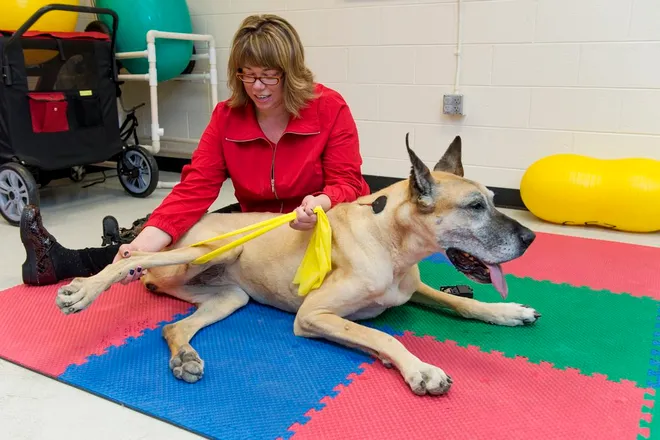 Physical therapy is a medical treatment done for dogs who develop Wobbler Syndrome. Physical therapy can help dogs stabilize their neck vertebrae and improve their quality of life.
You can also buy exercise/physical therapy tools to use at home which can help your dog's quality of life.
Doing stretches and exercises on disks, like these ones, can help to strengthen your dog's legs, and keep the muscle developing.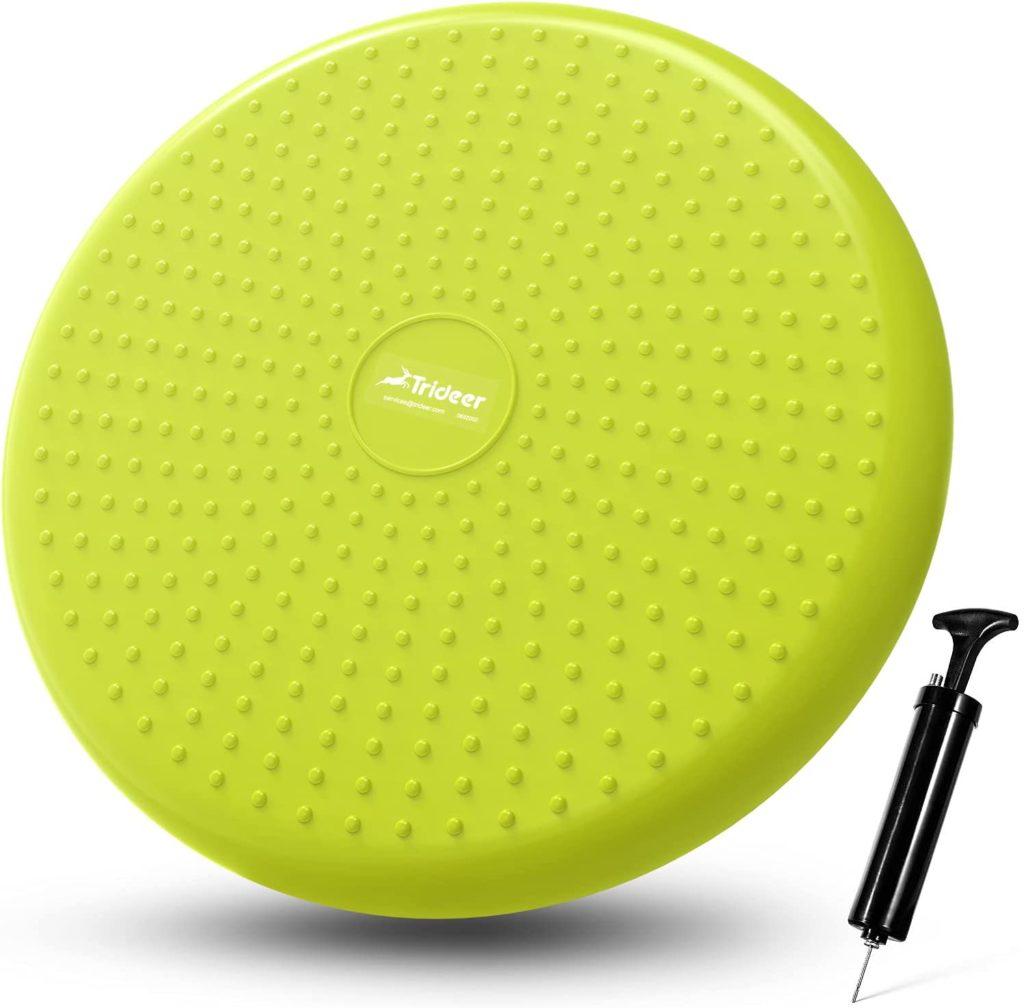 ANTI INFLAMMATORY MEDICATIONS:
Anti inflammatory medications are often prescribed to dogs with Wobbler Syndrome. These medications can help reduce swelling and pain in the affected areas.
CBD
In addition to anti-inflammatory medication, the use of CBD is EXTREMELY powerful in relieving pain for dogs with Wobblers.
Check out our resources about finding a CBD product for your Great Dane here.
Purchase some of our favorites here:
CHEST HARNESS:
A chest harness is a type of support that helps dogs with Wobbler Syndrome. Chest harnesses help to take the pressure off of the dog's neck and spine.
Do NOT use a common collar and leash with a dog who has Wobbler Syndrome, as it can pull on their neck and create major issues.
Instead, use a HELP EM UP HARNESS which will serve to increase the dog's quality of life with Wobbler Syndrome, taking as much pressure off of the neck as possible.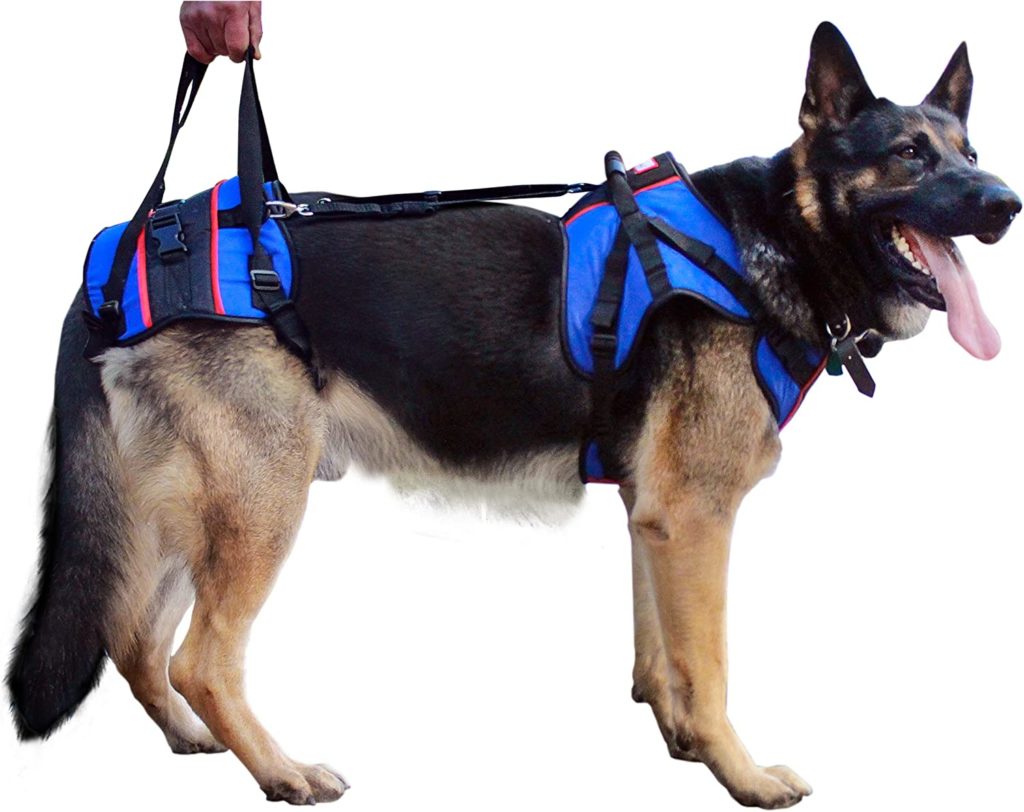 NECK BRACE:
A neck brace is a type of support that helps dogs with Wobbler Syndrome. Neck braces help to take the pressure off of the dog's neck and spine.
Do not use a neck brace without the guidance of someone who is experienced in Veterinary medicine.
Using a neck brace unless it is needed can cause muscles to get weaker unnecessarily.
MASSAGE FOR PAIN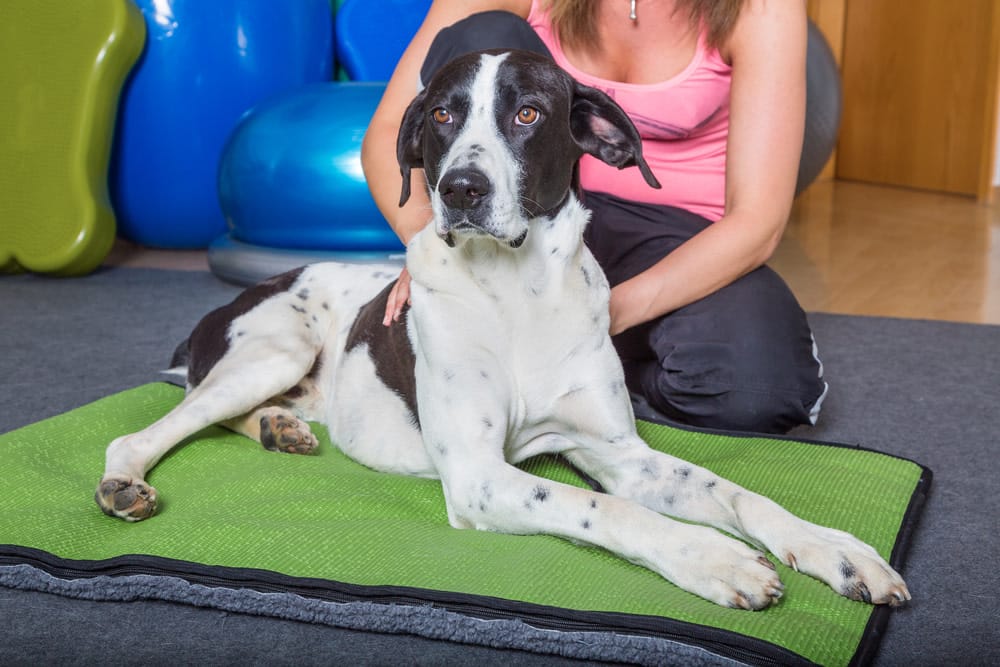 Massage is a great pain reliever for humans- and dogs too!
Using a massage gun up and down a Great Dane's spin is perfectly safe- but always avoid the neck.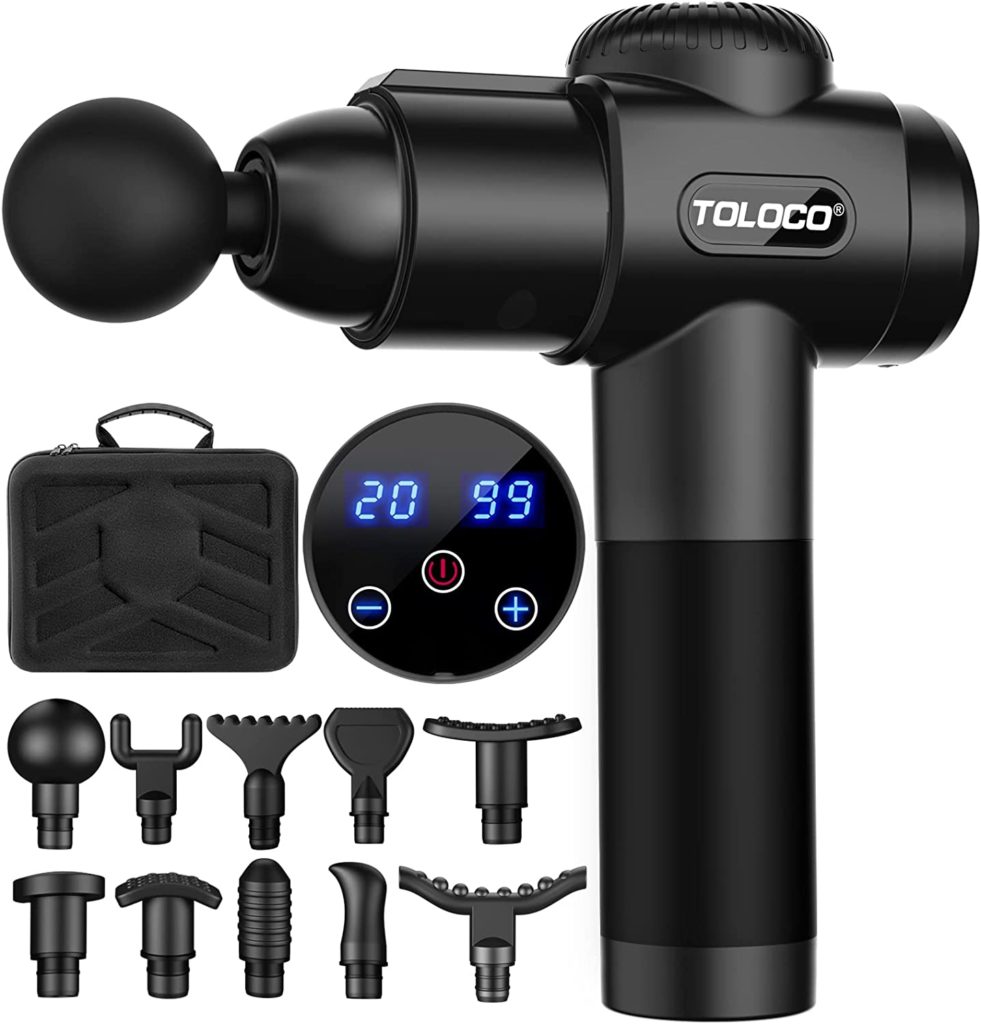 KEEP TOE NAILS SHORT
It is crucial to keep the nails of dogs very short when they are inflicted with Wobbler Syndrome (cervical spondylomyelopathy).
When the cervical spine is compressed, it can cause dragging of the limbs.
Having long nails can impact the dog's ability to walk, and can change and alter their gait.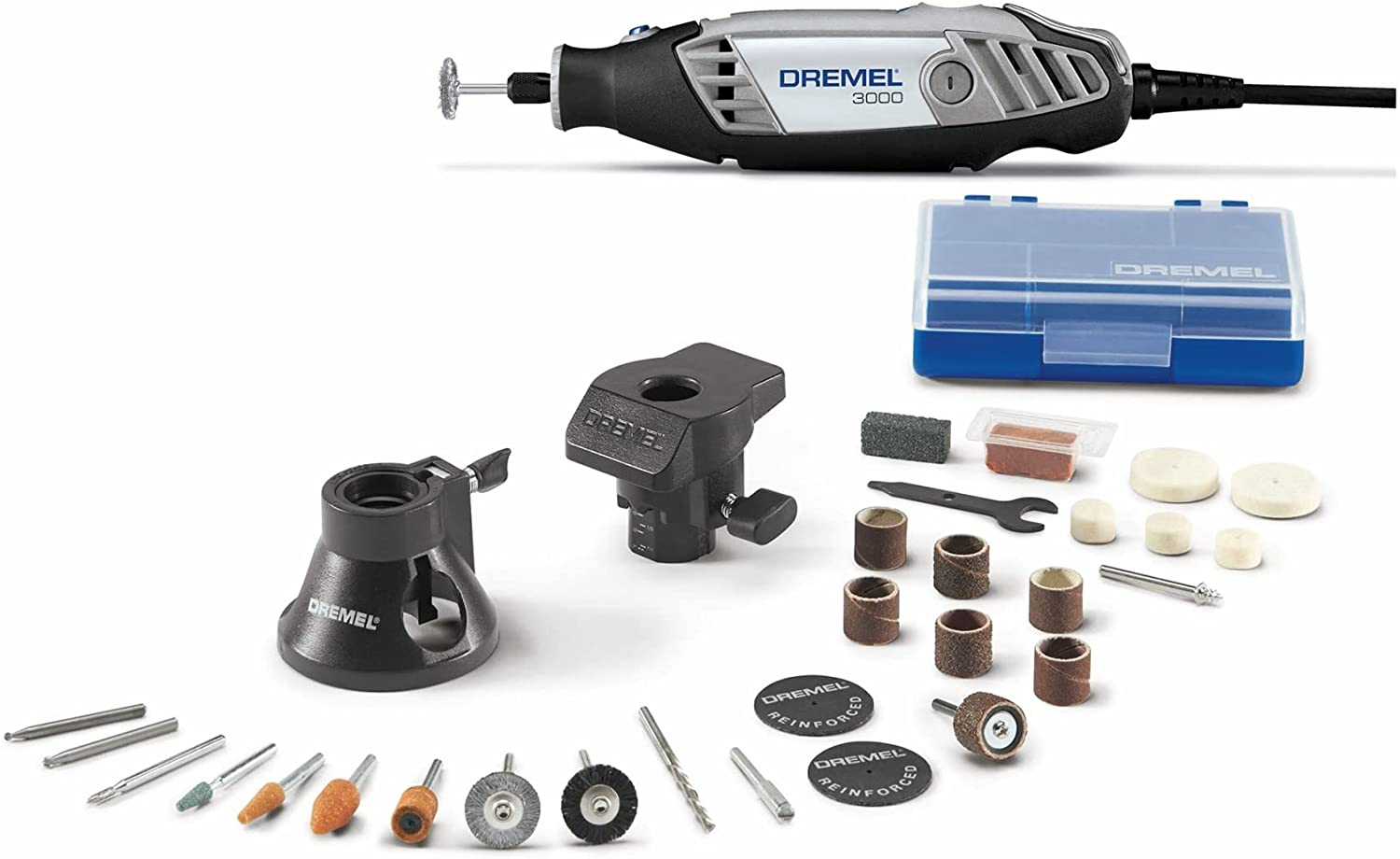 GOLD BEAD THERAPY:
Gold bead therapy is a type of acupuncture that can help relieve pain in dogs with Wobbler Syndrome. The difference is, with gold beads, the spinal cord compression is relieved with a surgical treatment where the doctor inserts Gold Beads into the spinal cord.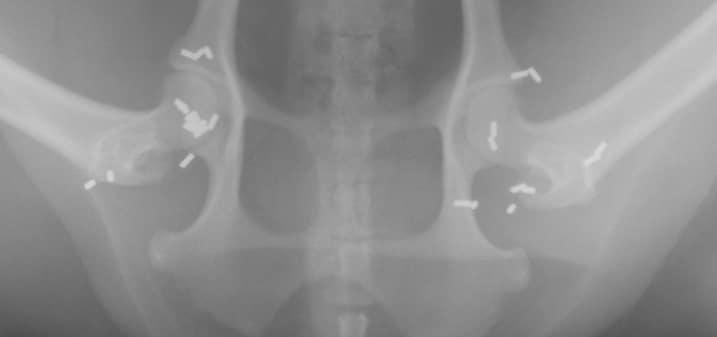 This surgical treatment of the spinal cord
Gold bead therapy is a therapy that significantly helps wobbler Syndrome, typically reducing pain and allowing the dog to remain stable for MUCH longer.
Do your research on dogs who were successfully treated with Gold Bead therapy.
Dr. Durkes is the veterinary surgeon who is known for conducting Gold Bead therapy most successfully on Great Danes and other breeds.
LASER THERAPY
Laser therapy is a form of treatment that has been show again and again to help with pain.
Some veterinarians will conduct laser therapy for dogs with pain.
If your dog has Wobblers, laser therapy is a great intervention.
READ MORE ABOUT LASER THERAPY AND PAIN MANAGEMENT HERE
ACUPUNCTURE
Acupuncture has been shown to be beneficial in reducing inflammation and helping to reduce pain.
Acupuncture is used in commonly affected dogs to help with the pain and symptoms associated with Wobbler Syndrome.
Acupuncture can be done in conjunction with other therapies, such as physical therapy and anti-inflammatory medications.
Click below to read more about Acupuncture and Wobblers: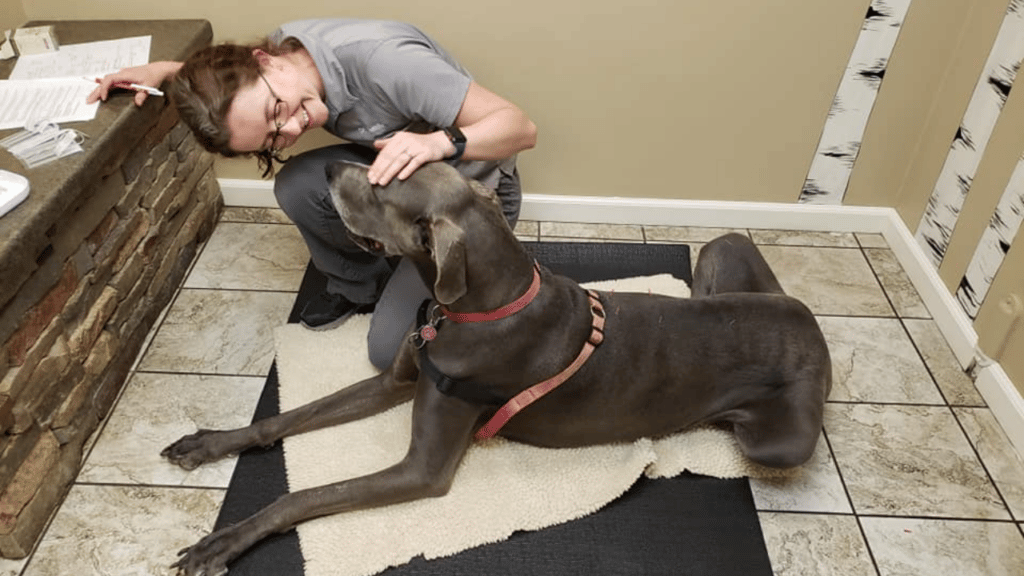 SURGERY
Surgery is an option for some dogs with Wobbler Syndrome. Surgery involves decompressing the cervical spine by removing the intervertebral disc material that is causing the compression.
The goal of surgery is to relieve the pressure on the spinal cord and nerves, and to stabilize the spine.
Surgery is often successful in treating Wobbler Syndrome, however it is a major surgery with a long recovery time.
Your dog will need to be on strict cage rest for at least eight weeks after surgery, and will likely need physical therapy to help them recover.
Speak with your veterinarian about the risks and benefits of surgery for your dog.
Surgery items must have: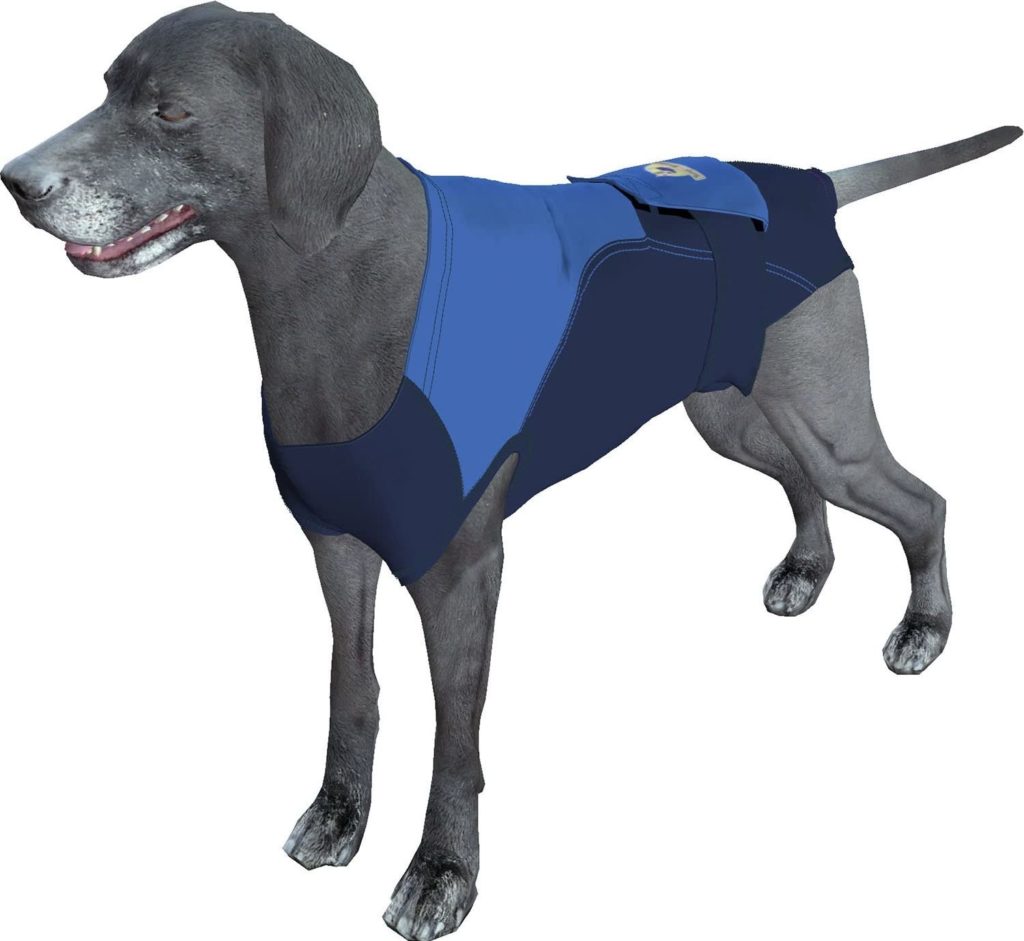 QUALITY OF LIFE FOR A DOG WITH WOBBLERS SYNDROME
Dogs with Wobblers Syndrome can have a good quality of life with the right treatment.
Treatment options vary depending on the severity of the condition, but may include physical therapy, anti-inflammatory medications, acupuncture, and/or surgery.
The most important thing you can do for your dog is to seek out the advice of a veterinarian who is experienced in treating Wobblers Syndrome.
With the right treatment, your dog can enjoy a good quality of life despite this condition.
Do you have a dog with Wobblers Syndrome? Share your story in the comments!
This syndrome is not curable, however there are treatments available to help manage this neurological condition and improve the quality of life for your dog.
READ MORE:
HOW TO USE CBD FOR YOUR DOG
GIGI'S ACUPUNCTURE STORY: A WOBBLERS SURVIVOR
CANINE ARTHRITIS- HOW BAD IS IT?
HOW PAINFUL IS HIP DYSPLASIA?
ARE GROWING PAINS CONCERNING?
GREAT DANE PUPPY GROWTH CHART
IS LASER THERAPY HELPFUL FOR PAIN?
CAN CBD HELP WITH PAIN?