Introducing a puppy to an older dog can be stressful, but bringing a puppy home is so much fun! If you have an older dog and are bringing home a new puppy- don't fret!
Dogs teach one another new things all the time. Both the puppy and the other dogs in your home can learn from this experience.
Adding a new puppy to the family can be an exciting time, but it can also be challenging if you have an older dog at home. Older dogs may not be used to having a little one running around and might become agitated or defensive.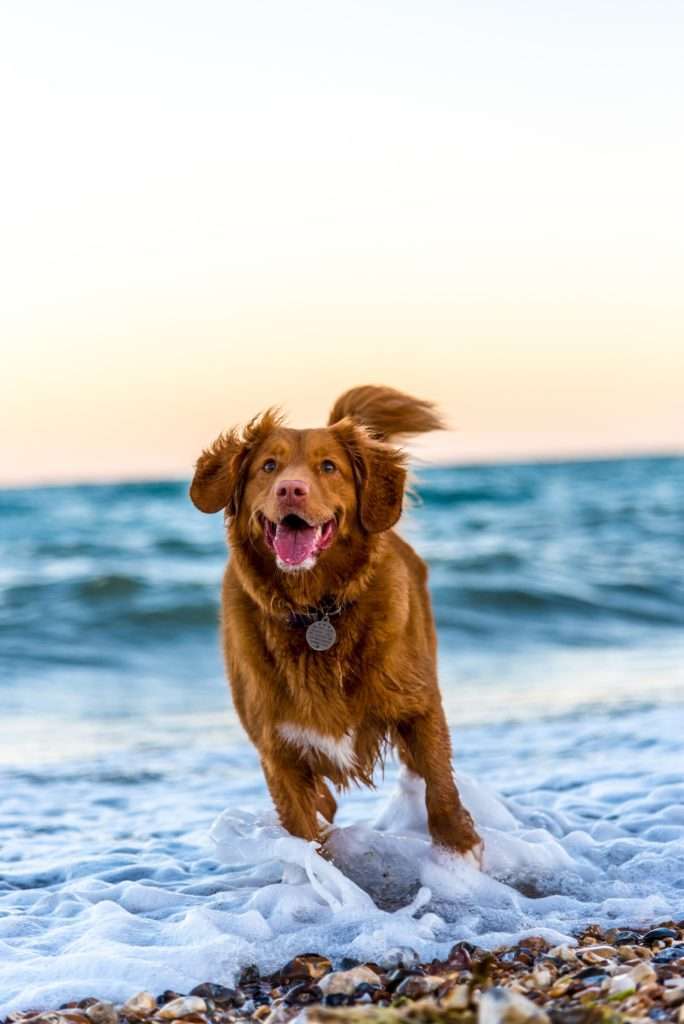 Let's learn how to introduce dogs in a way that helps both the senior dog or adult dog and puppy stay calm and respectful during their first meeting.
INTRODUCING A PUPPY TO AN OLDER DOG REQUIRES PLANNING
It may be hard for you to face the truth: your big dog is not a frisk, young pup anymore.
That's okay! Older dogs can still enjoy life, but you will need to take some extra considerations into account when bringing home a new puppy.
PREPARATION IS KEY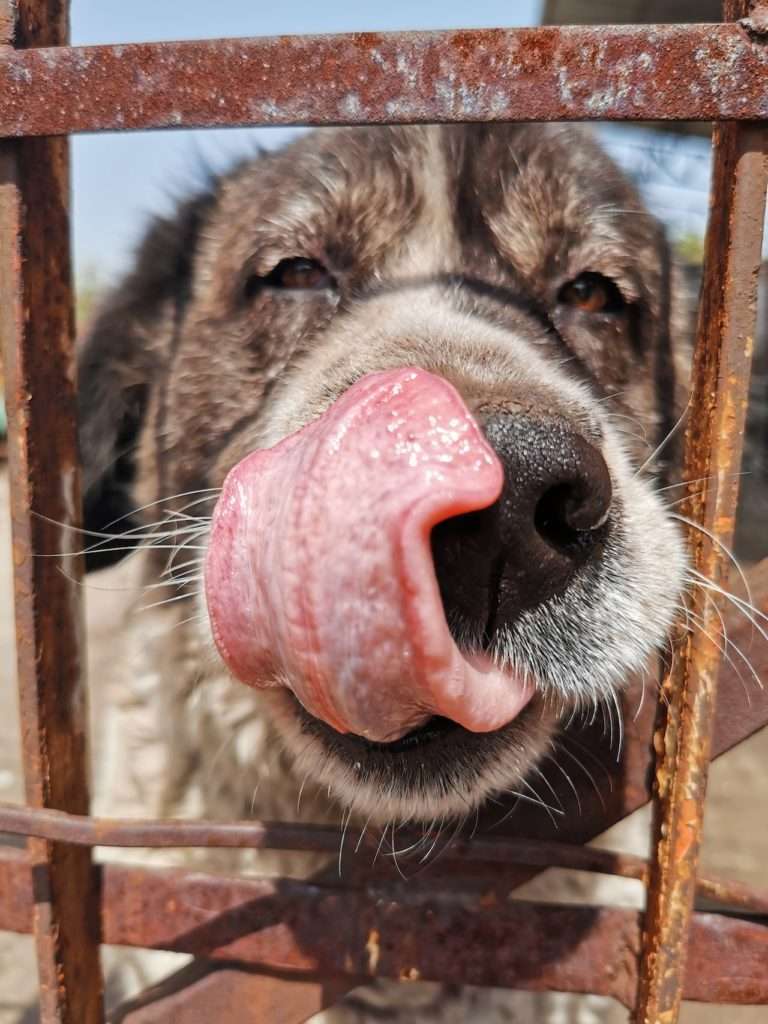 Before introducing a new puppy to your older dog, you'll want to do some planning and prep. Take some time to think through the following items:
What is a good, neutral territory that you can have the dogs meet?
Does your dog have any health issues that might cause the pup to scare or hurt them? (Arthritis, for example, can make some older dogs grumpy if they're not feeling well.)
What is the personality of your current dog? (This will help you better understand how they might react to a new puppy in the home.)
Do you have any other pets in the house that need to be considered in this equation?
Does your existing dog tolerate puppies, or are they afraid/uncomfortable with younger puppies?
Answers to these questions will help you better prepare for a successful puppy-dog meeting.
PICK A GOOD TIME FOR THE INTRODUCTION
You'll want to make sure that both the puppy and your dog are calm and not too tired or hungry before introducing them. A good time might be after a walk when they're both relaxed.
SET UP THE INTRODUCTION
Once you've decided on a good time and place to introduce the dogs, it's time to set things up for success.
Here are a few things to consider:
Make sure both dogs are on a leash during the introduction. This will help you keep control of the situation in case things get too rowdy.
Do not introduce your dog in an area where other canines are around.
Create a toy free zone. Some dogs will get annoyed easily when puppies are rude/steal their toys, as puppies tend to not have any manners at all when it comes to sharing.
CHOOSE A NEUTRAL TERRITORY
Choose an area for the dogs to meet where there are no fights for territory.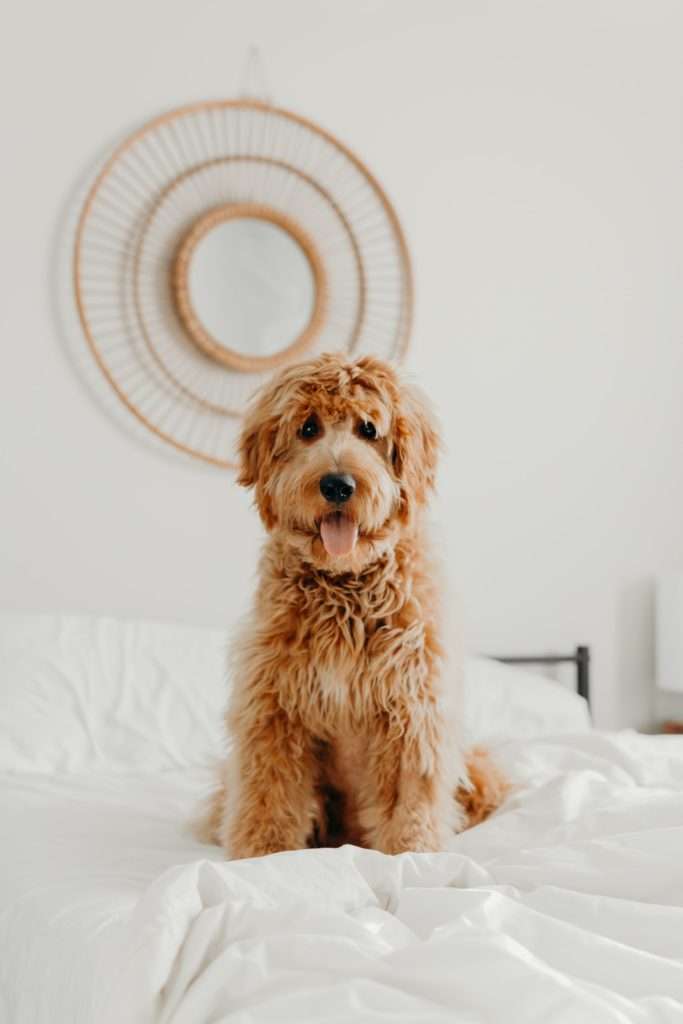 DO NOT INTRODUCE A NEW PUPPY IN RED FLAG ZONES
A negative example of where NOT to introduce a puppy would be the kitchen.
Kitchens are full of temptations such as food bowls and treats. You don't want the dogs to go after each other's food and end up having sibling rivalry.
CHOOSE NEUTRAL GROUNDS
It is best to introduce your new puppy to your dog in an area that neither dog knows too well, such as a quiet park or friend's house, in a fenced backyard (with no other dogs present).
Putting two new dogs in the same room when the resident dogs already have 'ownership' of the home could lead to the resident dog feeling resentful right off the bat- which could result in some territorial behavior.
KEEP IT SHORT AND SWEET
Older dogs and especially a senior dog will have way less stamina than your new pup.
Do not ever expect your existing dog to 'babysit' your new pup. Your current dog is just that- your dog- do not turn them into puppy raisers!
You- the owner- made the decision to bring home a wild, spunky, energetic puppy. Your senior dog is going to be TIRED after just a few minutes.
CRATE- AND QUICK!
Before you see your existing dog show body language of being annoyed and tired- grab your puppy and head for the crate.
Crate training requires a LOT of practice, so why not get started now?
Using treats and a fun, excited voice, practice showing some fun and energetic body language with your pup nearby the crate. Throw a treat inside and see if they'll go in after it.
If you've properly introduced the crate and made it a happy place- your puppy will be more likely to 'self soothe' and not cry or fuss when you put them in there for some down time.
BABY GATES AND BOUNDARIES
Introducing a new puppy to an existing dog doesn't just stop after the dogs meet.
Dogs need quality time and patience to grow into being best friends. And most of all- older dogs need SPACE!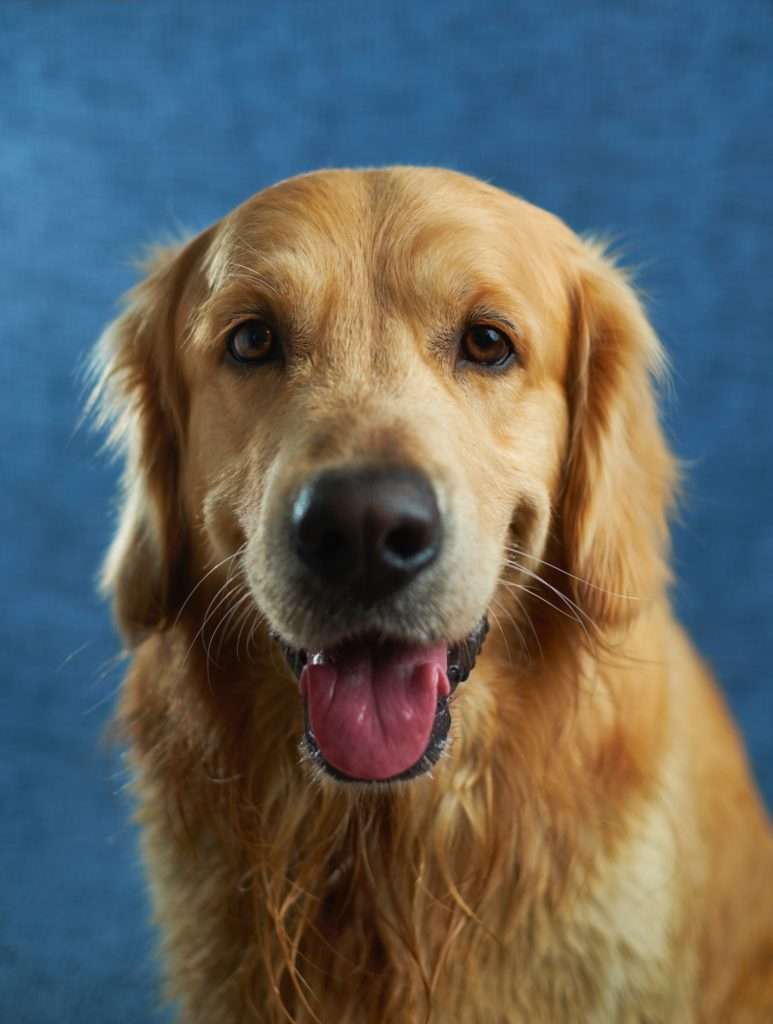 Keeping your puppy inside a confined area, away from your other dog/dogs, is a fantastic way to teach your puppy that not only do they need to stay calm- but they also need to be QUIET.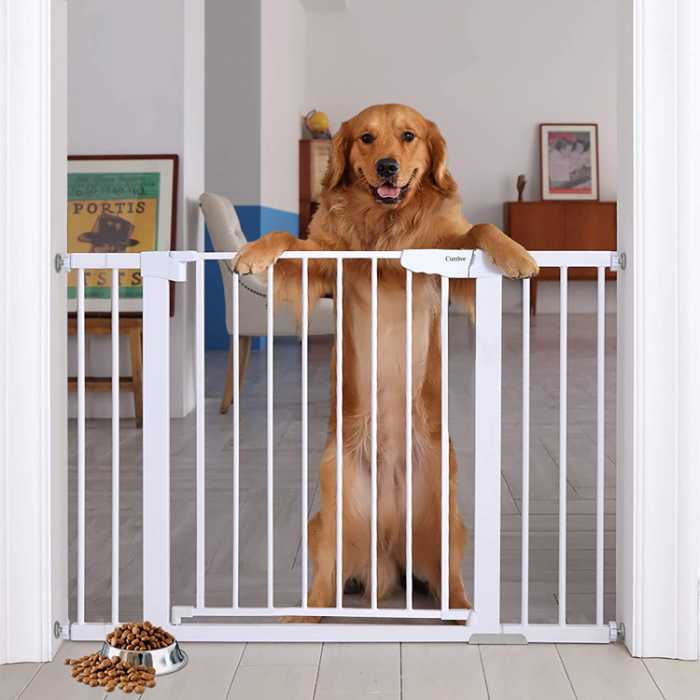 You can use baby gates, x-pens, or even a dog crate to help confine your puppy when you're not able to watch them like a hawk and you want to give your dog a break.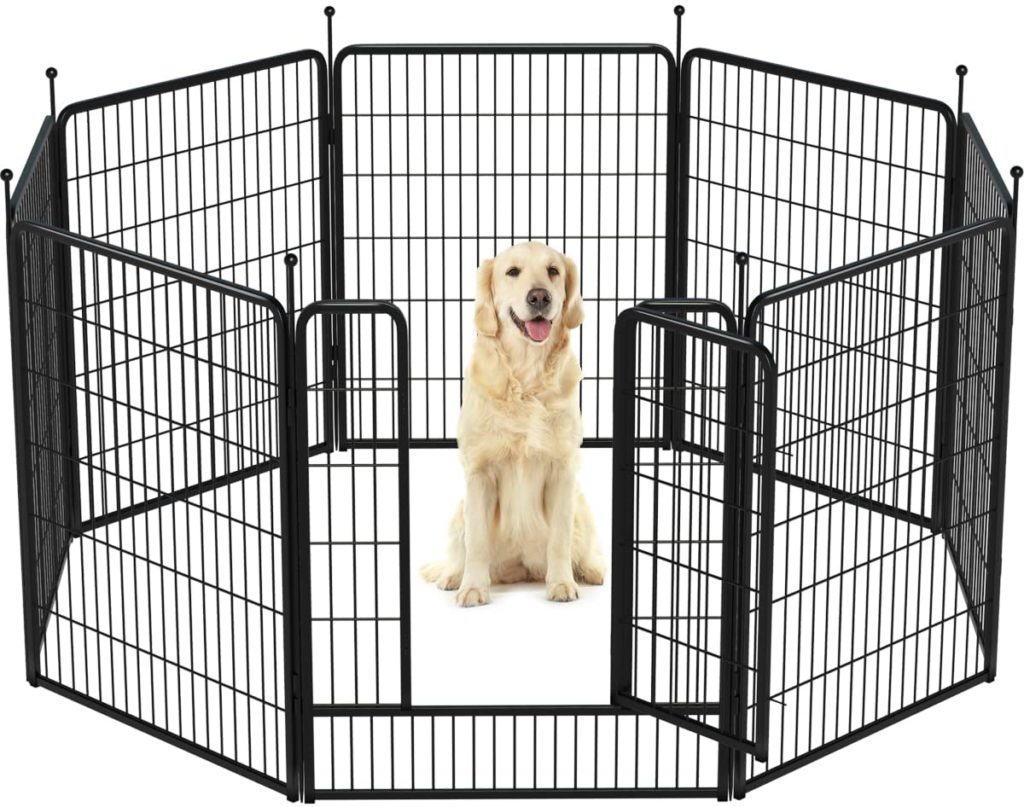 ONE-ON-ONE TIME WITH ADULT DOGS
At times, when bringing home a young puppy, some dogs struggle to understand why there is a new dog in the home.
The new dog is suddenly taking all of your attention away from them. This is a scary feeling for some dogs and they may start to act out or become destructive.
Be sure to give your other dogs extra attention and love during this time- even if it means getting up earlier in the morning or staying up later at night.
They need to know that they are still your number one and that you haven't forgotten about them.
POSITIVE REINFORCEMENT AND ADULT DOGS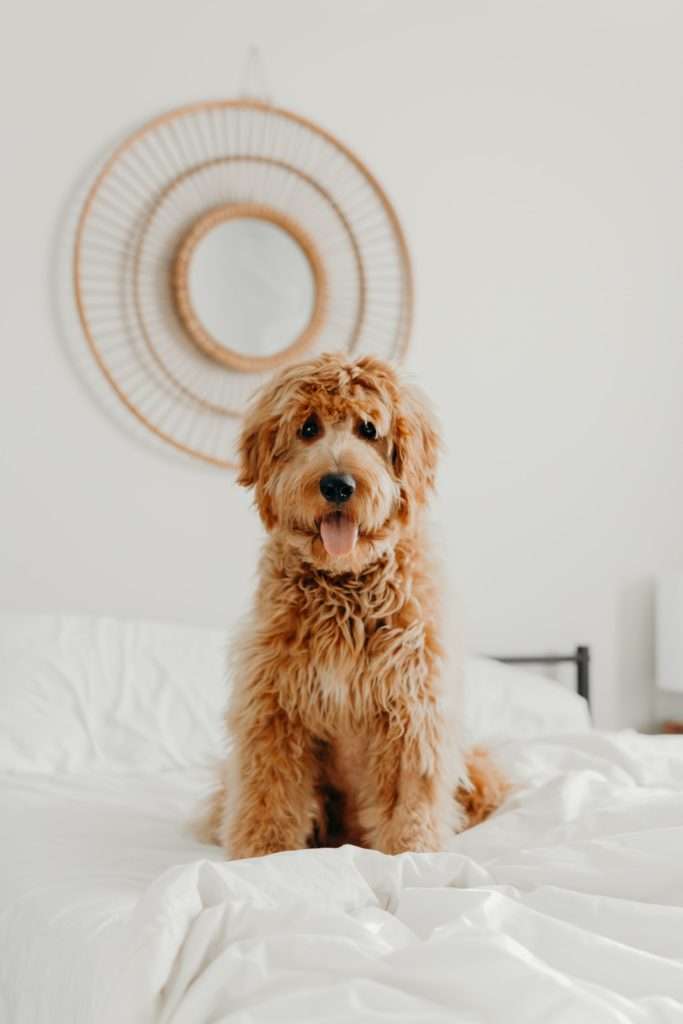 A great way to show your puppy some love is through positive reinforcement- such as treats, petting, and verbal praise.
Make sure to give your puppy a ton of verbal praise whenever they display any type of good behavior- no matter how small it may be!
And there you have it! These are just a few tips to help make the transition from one dog to two (or more) as smooth as possible.
Remember- every dog is different and will require a different amount of time, patience, and training in order to successfully live together in harmony.
But with a little bit of guidance and a whole lot of love- you're sure to have happy, furry family members in no time!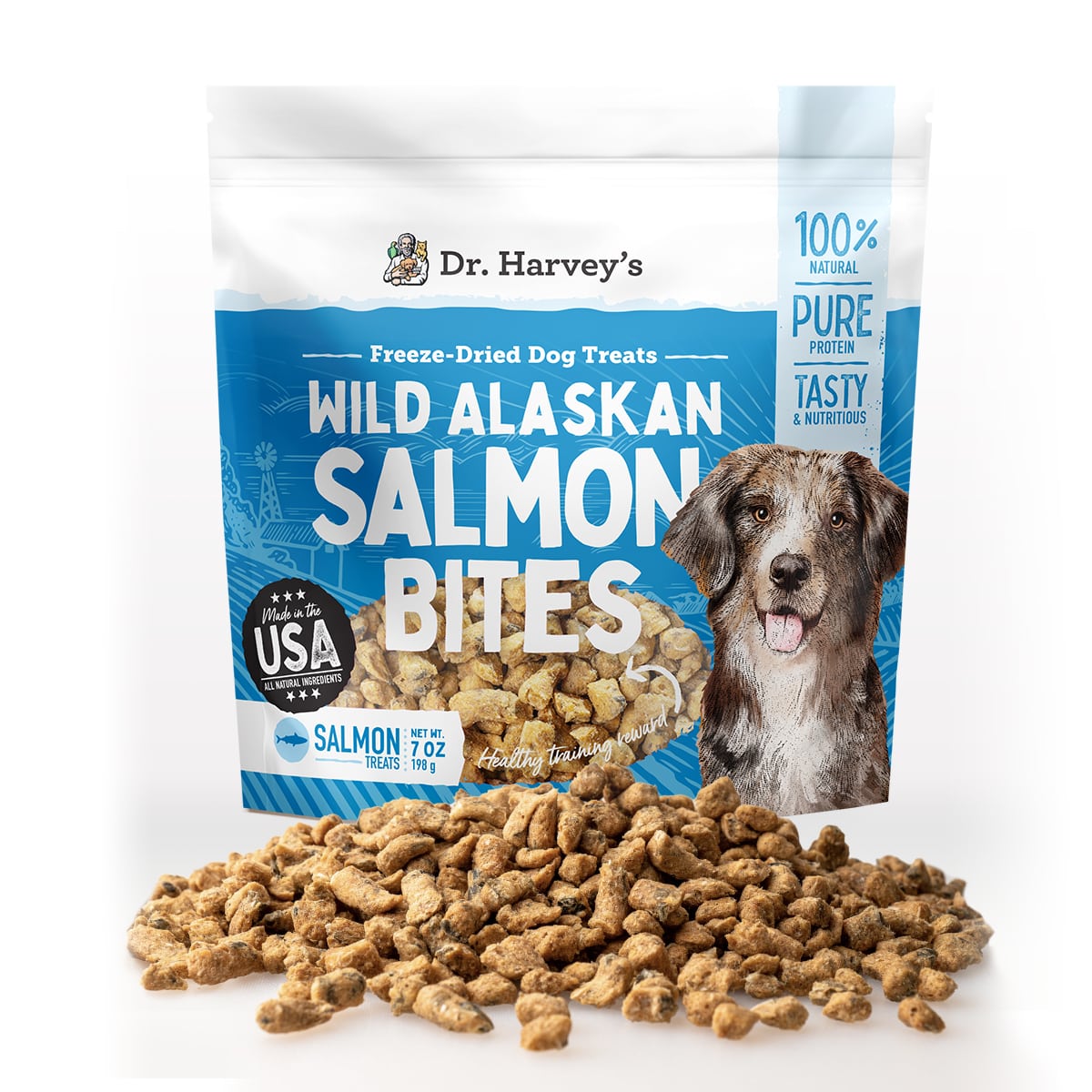 TRAINING MULTIPLE DOGS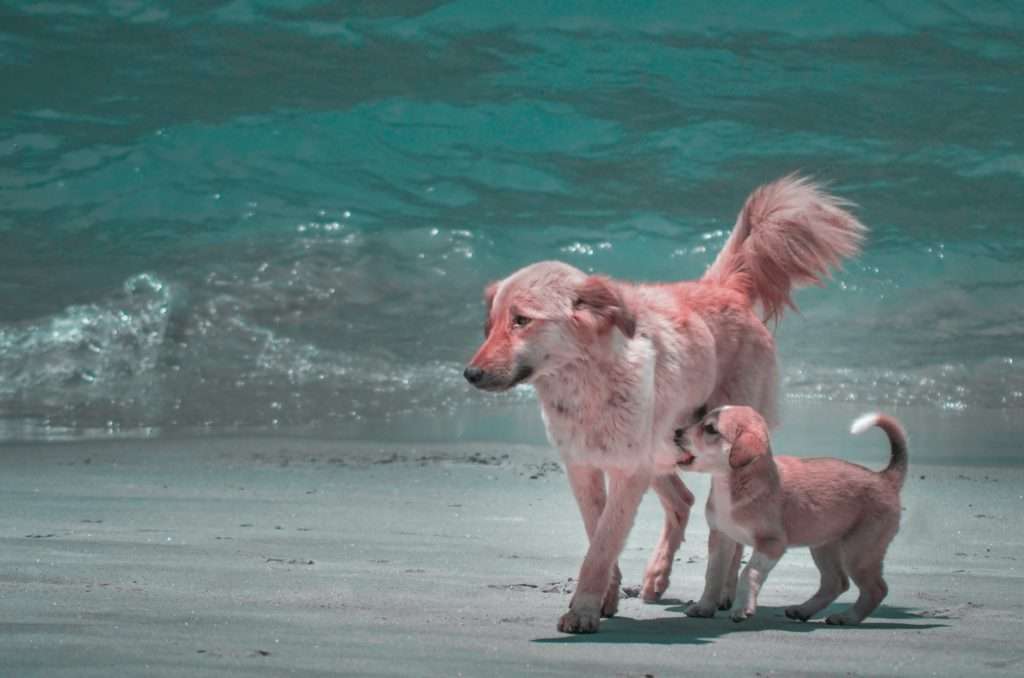 Since training is a lifelong practice, what better time to work with your adult dog AND your new puppy than when you've just brought home your new pup?
Set aside time each day to do some training with both your pup and your older dog.
You may be surprised at how much your new puppy learns from watching your older dog practice some of the basic commands- such as sit, stay, come, and down.
Training is a great way to help your dogs bond and build a positive relationship with one another.
FIND THE BEST TREATS- AND FEED THEM SEPARATELY!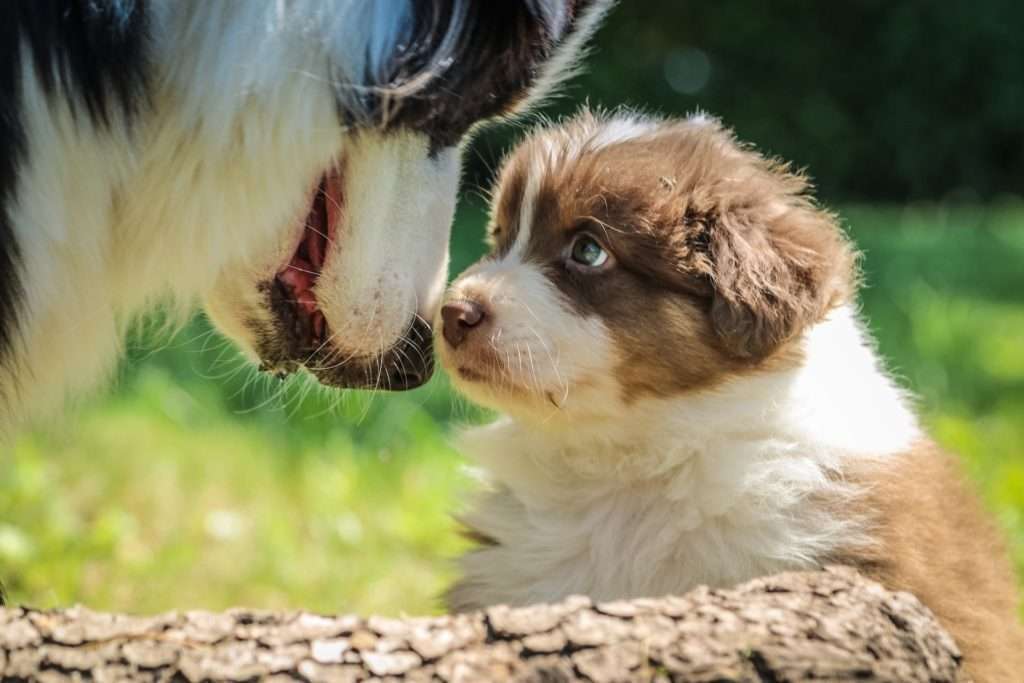 An adult dog will require different treats than your new puppy, so be sure to do some research as to which treats are best for your new dog and your older dog.
Most dogs love to work hard for treats- and this can be a great way to help your new puppy learn some basic commands while also giving your older dog some much-needed attention.
WATCH BODY LANGUAGE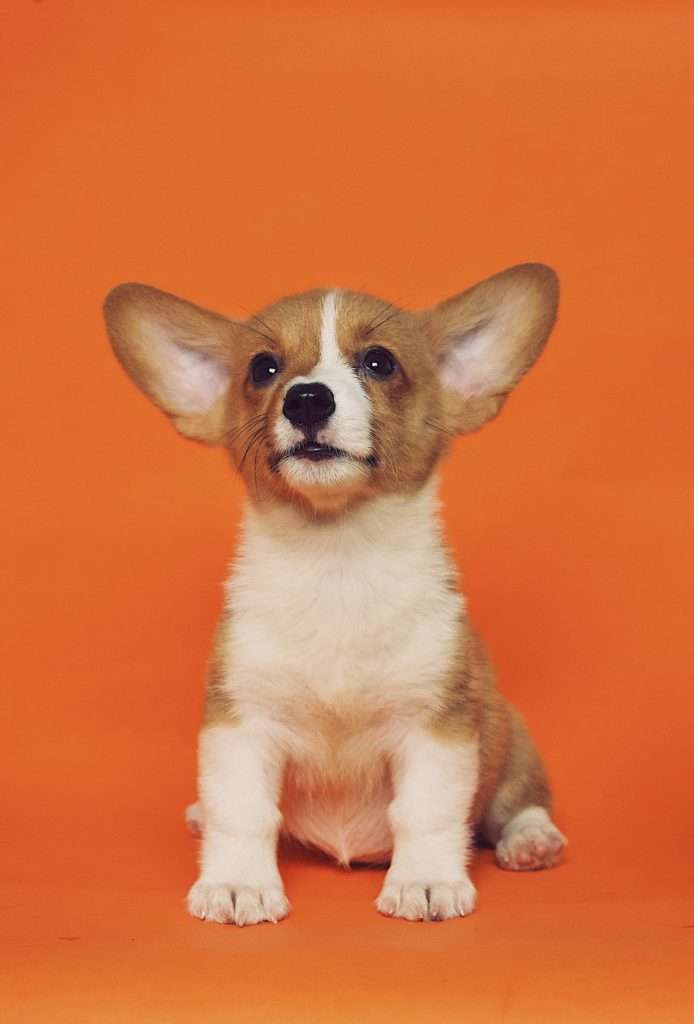 Dogs communicate with their bodies! They can't speak English, after all.
When you bring your puppy home into your house for the first time, and everyday after, you will want to play close attention to the communication that your dogs are demonstrating with their bodies.
SIGNS OF STRESS:
TAIL TUCKED
EARS BACK
YAWNING
LICKING LIPS
When you see any of these signs in your dogs- take a step back and help your dogs avoid territorial behavior.
SEPARATE ROOMS
Separating your dogs in different rooms can help make it a more positive experience when they do spend quality time together.
Every dog does need a break from one another, but especially senior dogs or an older dog.
Make sure to have a space in your home, in completely different rooms, where each dog can relax and feel comfortable without the other dog present. This will help to avoid any conflict or stress between your dogs.
WALK THEM SEPARATELY
One great way to avoid any territorial behavior is by walking your dogs separately.
This gives each dog the chance to explore their own backyard or neighborhood without any worry or stress of the other dog being present.
Plus, it's a great way to get some exercise in for both you and your dogs!
FEEDING THE TWO DOGS SEPARATELY
Your adult dog is not used to sharing their food with anyone, let alone a new puppy. New puppies can be really invasive!
So, to avoid any conflict or stress at mealtime- it's best to feed your two dogs in separate rooms.
This way each dog can enjoy their own meal without having to worry about the other dog taking their food.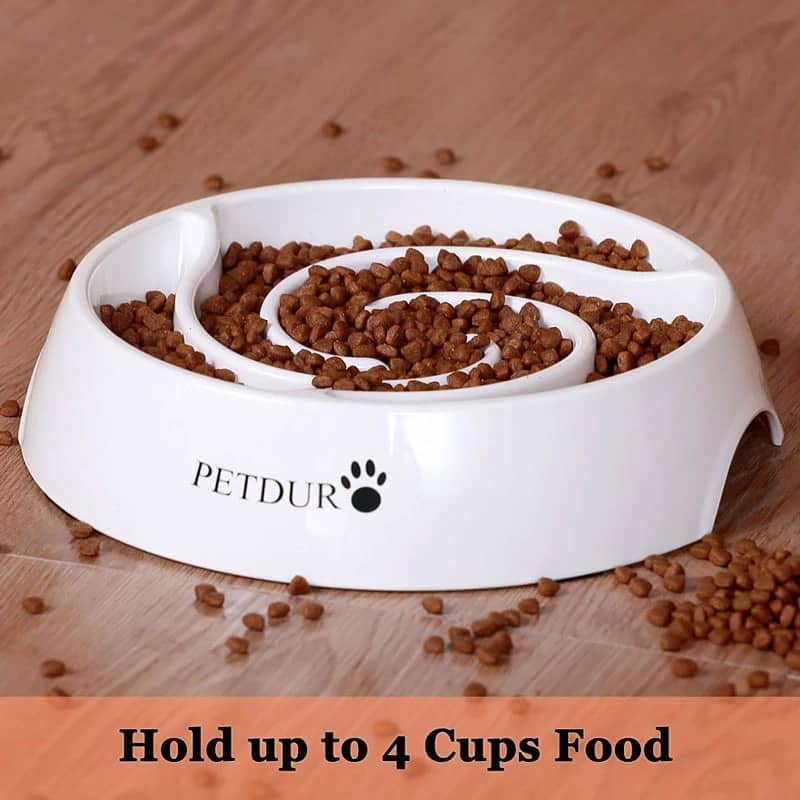 FEEDING BONES AND CHEWS
If you decide to give your dogs some special bones or chew toys, make sure to set them up for success.
Give your puppy their own bone or chew in their own space, and do the same for your adult dog.
If your pup tries to steal your older dog's chew toy repetitively, they may start to be annoyed at the pup, and this can cause behavioral issues such as guarding or reactivity.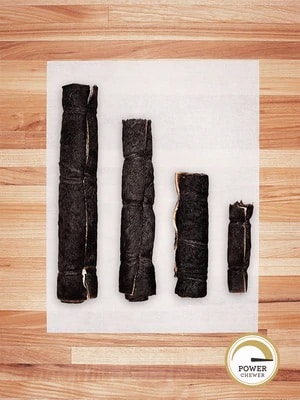 INTRODUCING YOUR PUPPY TO OTHER ADULT DOGS OUTSIDE OF YOUR FAMILY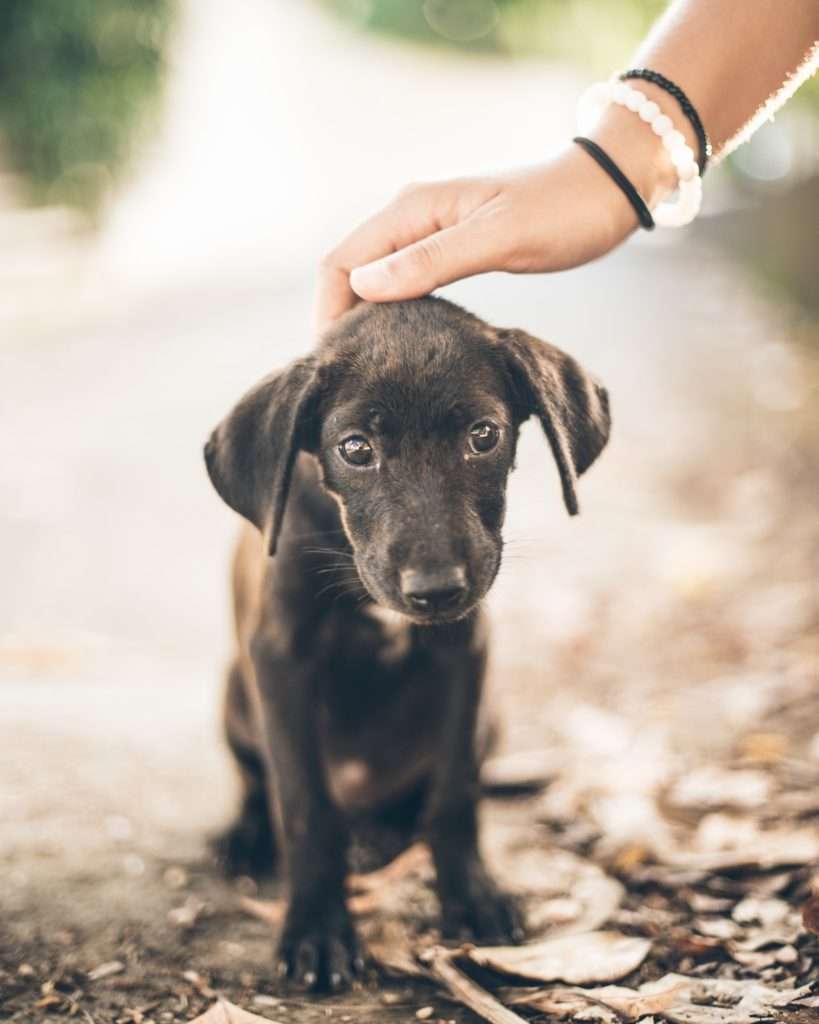 It is important that your puppy have adult dogs as role models.
But, what kind of role models are you choosing?
Pick wisely which adult dogs you allow your puppy to play with and interact with.
Only allow your new pup to play with adult dogs whom you completely trust.
Never allow your pup to play with unvaccinated dogs. Choose an adult dog who you know is up to date on their vaccines. If you are not sure if the dog is up to date, you should ask the owner.
Encourage your puppy to play with adult dogs who have the same play styles as 'puppy energy' and enjoy playing with puppies.
Choose an older dog that you've already met countless times- like a friend or family member.
Your puppy relies on you to provide them with positive experiences interacting with other dogs. Make sure to set your puppy up for success by choosing the right adult dogs for them to interact with.
PUPPIES NEED TO GET EXERCISE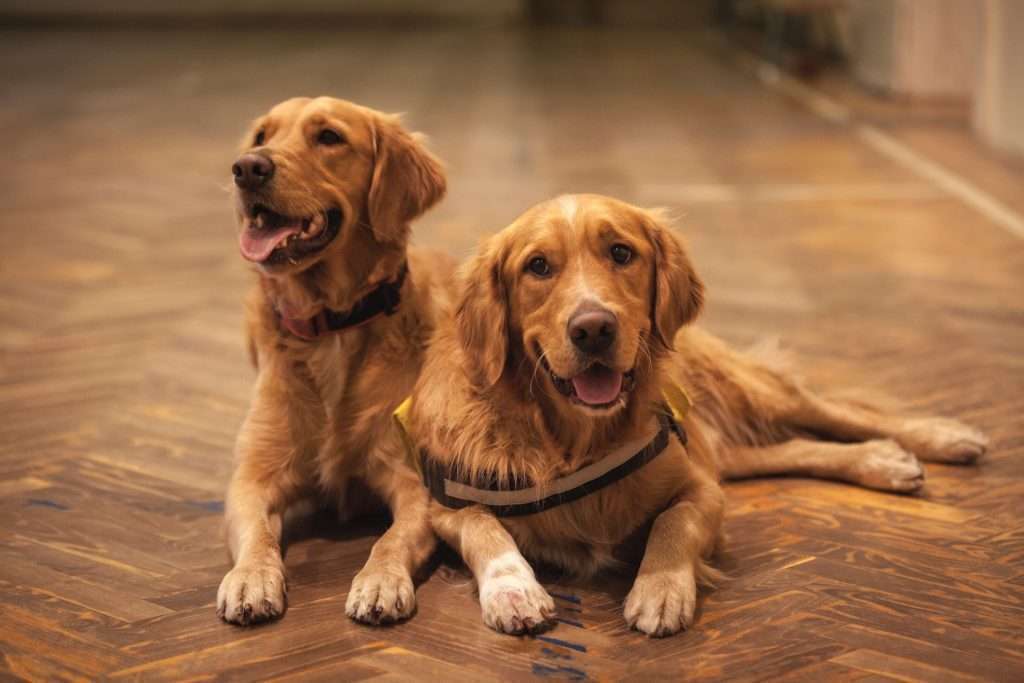 One great way to set up both your puppy and your current dog for success is to make sure your puppy is getting the exercise it needs.
A tired puppy is a good puppy.
Puppies need a lot of exercise- at least two hours a day. This may seem like a lot, but it should be easily broken up into smaller sessions at proper times throughout the day.
A tired puppy is less likely to have the energy to jump on and annoy your current dog.
Plus, if your puppy is properly exercised, they will be less likely to guard their food bowl or toys from your current dog.
So, make sure to get out there and tire out your pup! Both you and your current dog will be happy you did.
IS INTRODUCING A PUPPY TO AN OLDER DOG HARD?
Puppies are a lot of work- but they can also be a lot of fun for both you and your older dog!
If you think your older dog is stressed, try moving a little slower with the introductions.
Give your older dog time to adjust to the new puppy in their home. It may take a few days, or even weeks, but eventually they will warm up to their new furry friend.
Just be patient and take things at your older dog's pace. Never force them to interact with the puppy if they do not want to.
With a little patience and some extra exercise, introducing a puppy to an older dog can be a fun and rewarding experience for the whole family!