Learning how to teach a puppy to sit could be one of the most important things you can practice during the puppyhood season.
Sit is one of the most basic, yet essential commands that your puppy needs to learn. Not only is this a cue that will come in handy on a daily basis, but it's also a great way to start building a foundation of obedience training.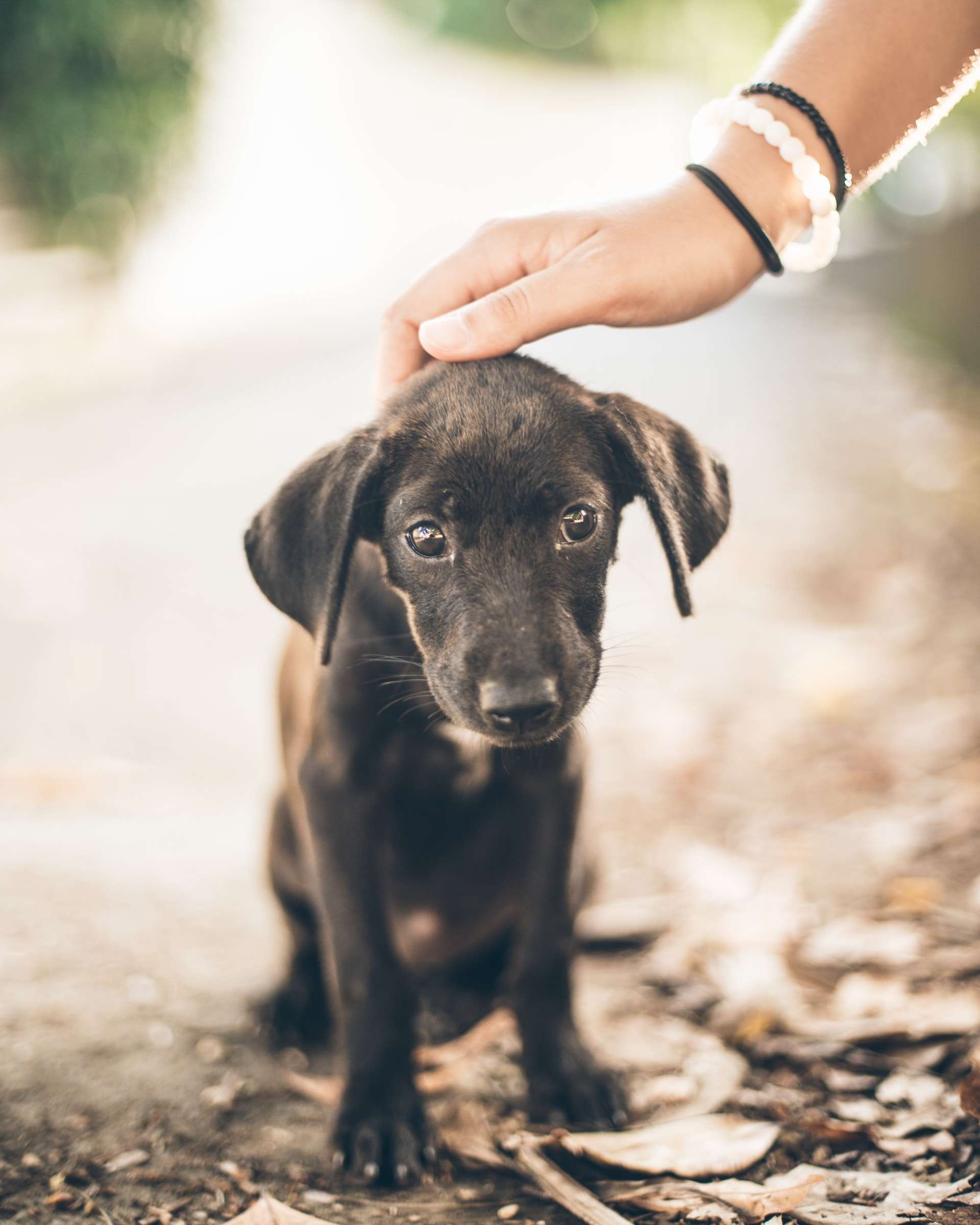 Additionally, teaching your puppy to sit is a relatively simple task that can be accomplished in just a few short sessions. However, as with any new behavior, you'll need to be patient and consistent when working with your pup. But before you get started, there are a few things you should know.
HOW TO TEACH A PUPPY TO SIT
If you are struggling to teach your new puppy or dog to sit, you're in good company. Although teaching a puppy 'sit' is one of the first things they usually learn, some dogs can have a hard time with the sit position and other basic commands.
However, every well behaved and good dog must know how to follow the sit command. Even if they do fine in a standing position, a dog should know a down position in the event that they ever need to practice the sit behavior.
Therefore, training your puppy and helping your puppy learn the sitting position is very valuable. Let's dive in to some mechanisms of how you can teach your pup this important training skill.
CHOOSING A CUE WORD
When teaching your puppy to sit, you'll need to choose a cue word or phrase that you'll use to tell them it's time to plop their butt down on the ground. Common cue words include "sit," "sits," and "sitting." However, you can really use any word or phrase you like, as long as you're consistent with its use while your puppy learns a good sit.
If you plan on using multiple cue words (for example, "sit" and "sitting"), make sure you only use one at a time during training sessions. Teaching your puppy two different behaviors with two different cue words can be confusing for them, and will likely only prolong the learning process.
USING A TREAT
One of the easiest ways to teach your puppy to sit is by using treats as positive reinforcement. When they perform the desired behavior, they'll get a tasty little reward for their efforts. Start by holding a treat close to your pup's nose so that they can smell it—but don't let them have it quite yet!
Have the treats ready before beginning training. Hold a treat in your hand so that when they follow the sit command and plop their butt down, you can reward this as a good sit and begin to associate positivity with the word sit.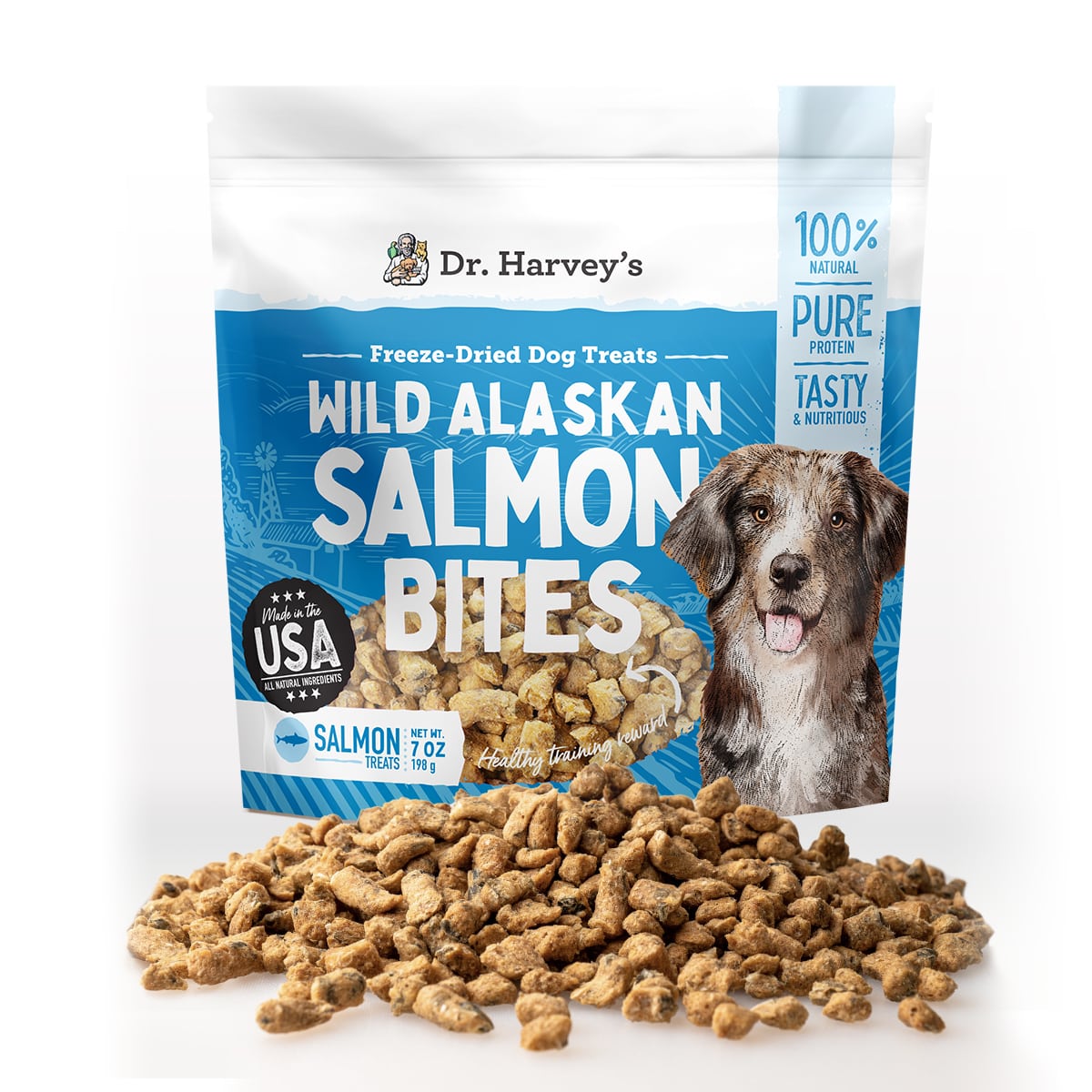 Begin by holding the treat upward so that the dog's head leans backwards and upwards. Once they're focused on the treat, slowly move it upwards above their head while simultaneously giving the cue word or phrase you've chosen (for example, "sit"). As they look up at the treat, their back end should naturally lower into a sitting position. As soon as their bottom hits the ground, give them the treat and lots of verbal praise!
LURING VS. REWARDING A YOUNG PUPPY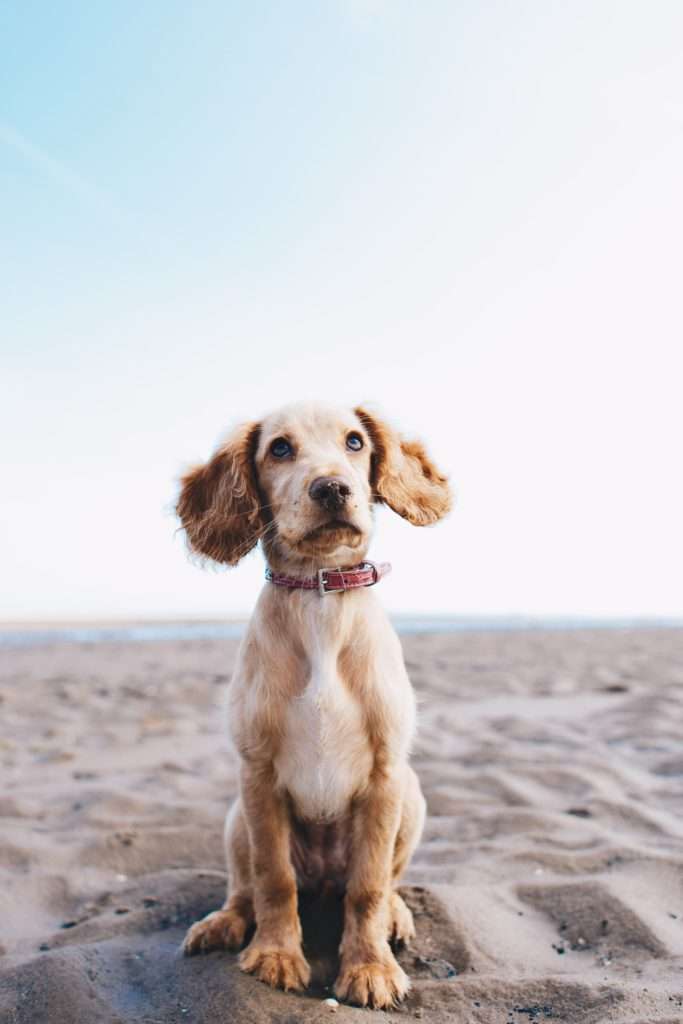 Luring is when you use a treat (or another type of motivator) to guide your puppy into performing the desired behavior. In contrast, reward-based training means rewarding your pup after they've performed the desired behavior—not before or during. So which method is better?
For puppies (and dogs in general), reward-based training is usually more effective than luring because it allows them to make the connection between performing the desired behavior and getting rewarded for it. Additionally, reward-based training tends to result in faster learning and fewer behavioral issues down the road.
However, when teaching a dog to sit, especially as a puppy sits for some of the first few times, you will most likely be using luring to teach them.
As you hold the treat above the puppy, their head automatically goes backwards, and their rear hits the ground. However, after they begin to associate the treat and the training with the sit position, they will no longer need the food lure.
SLICK SURFACES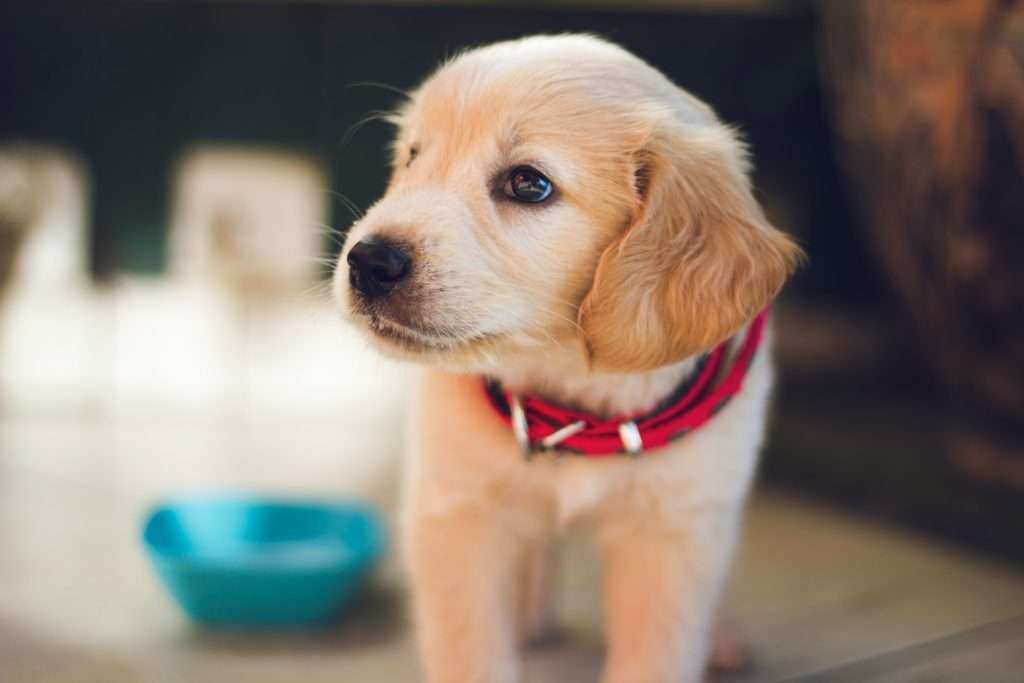 During dog training, you will want to avoid surfaces that your dog or puppy can slip on. Achieving a sit position, let alone holding it, can be a challenge for a puppy or an older dog when the floor is too slick.
You may need to experiment with a few different types of surfaces before finding one that works best for your pup. A textured mat, carpet, or grassy area may work well for some dogs, while others will do better on hardwood floors or concrete with a grippy rug overtop.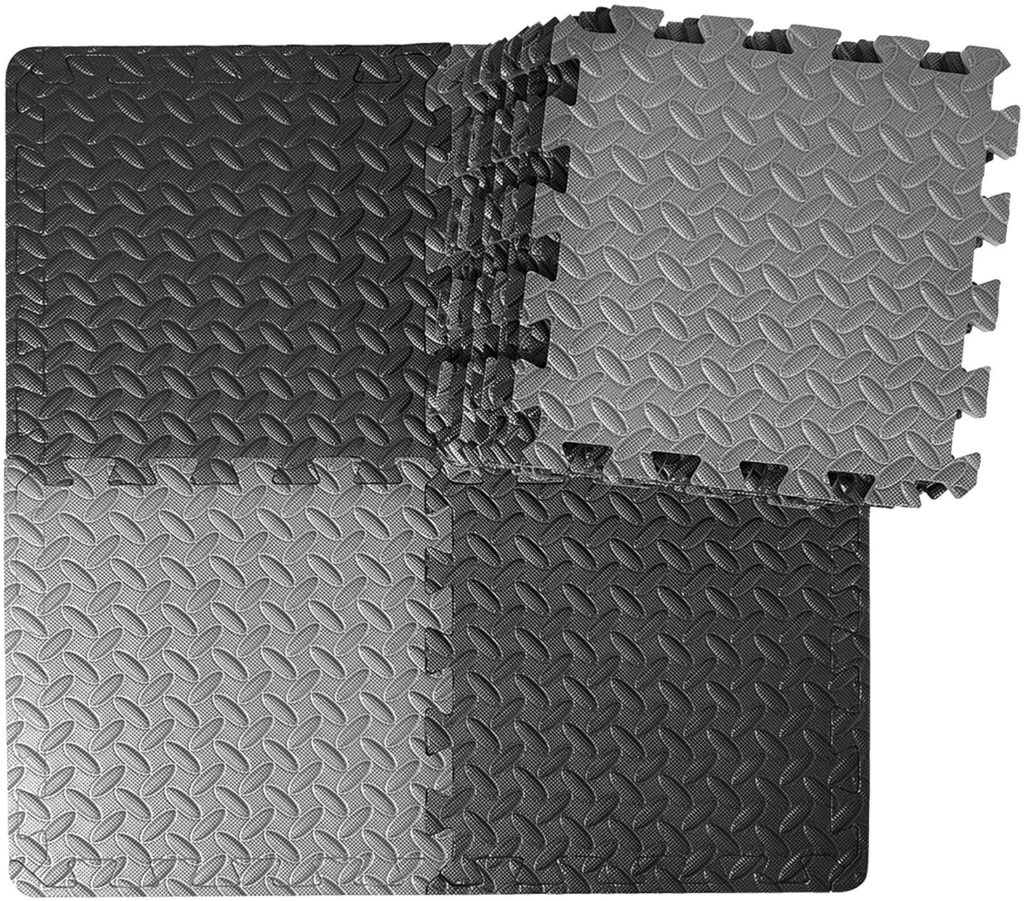 If you're unsure of what type of surface your dog would do best on, try a few out! If your dog is having a hard time keeping their bum in a down position without their feet sliding forward, it may be time to switch to a more suitable surface. Always remember that a slick surface bears negative repercussions to your dog's joints, and adding runners and rugs can help many dogs regardless of their age.
TRAINING SESSIONS
When first teaching your puppy to sit, its best to keep training sessions short—just a minute or two at most. This will help them stay focused and prevent them from getting too frustrated or tired.
As your puppy begins to grow good manners and more endurance, you can practice training sessions for a bit longer.
Start with just a few repetitions, with treats as a reward. Many dogs will pick up on a verbal cue, enthusiastic tone of voice and receiving treats in just a few training sessions, while other dogs may need more time for the light bulb moment to take place.
USING A HAND SIGNAL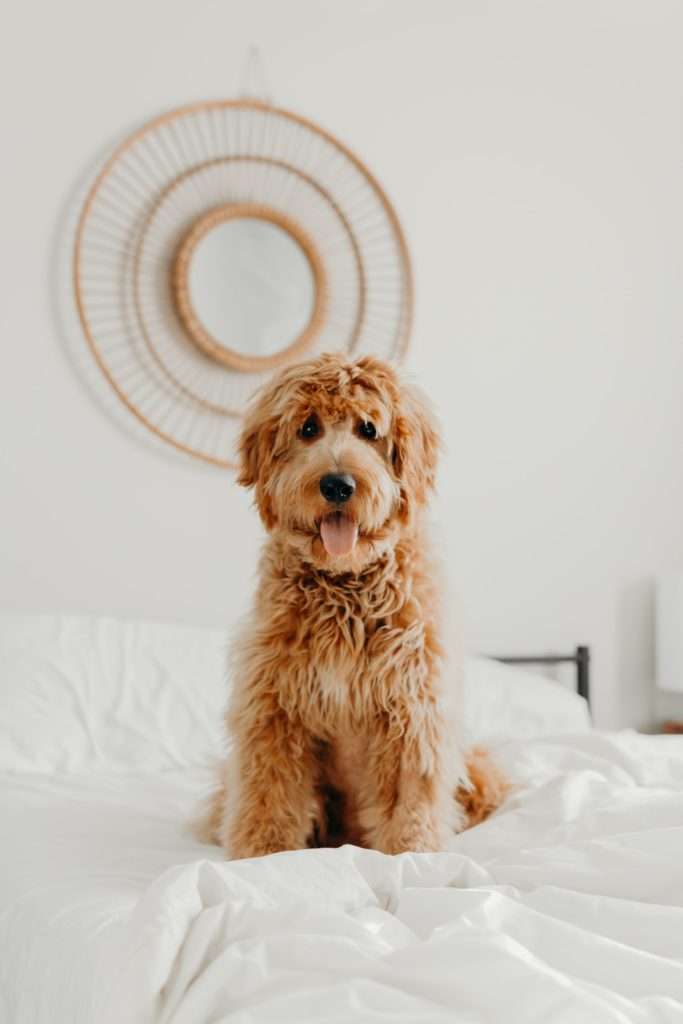 Some dogs learn best to sit with a hand signal. Young puppies can learn quickly with a sit command and a basic movement of your hand. Some owners choose to hold their hand in a fist, while others use an open palm.
To signal "sit" to your puppy, simply hold your hand up in the air and then lower it towards the ground while saying "sit." As your hand lowers, move it towards their back end so that they understand that you want them to sit down.
For dogs who are already familiar with the sit command, you can add a hand signal to reinforce the behavior. Hold your hand up in the air and then move it towards the ground as you give the verbal command "sit."
If you begin incorporating sit teaching with a hand signal into a training session while your puppy is young, you will be able to use this strong skill all throughout your puppy's life.
TEACHING AN OLD DOG NEW TRICKS
You're never too old to learn and no age is too old to teach a dog to sit! Dogs of any age can be taught to sit. You can train a dog of any age, you just may need to set more boundaries to teach your dog if they are older and not a puppy who is ready to soak up information like a sponge.
With an older dog, you may not only be teaching the dog to sit, but you may also be correcting unwanted behaviors at the same time.
For example, maybe your dog will sit when you ask them to, but then stands up after just a few seconds. Your desire is to teach them to hold the word sit when you ask your dog to sit, instead of breaking that command.
RELEASE CUE
One boundary you may need to set is not letting your dog move from the sitting position until you give him or her a release cue. This verbal cue could be a word like "OK" or "free." If your dog stands up before you give the release cue, guide them back into the sit position and try again.
When first teaching this boundary, it is best to not use treats as a reward. Once your dog has the hang of sitting and waiting for the release cue, you can start rewarding them with treats again.
If you find that your dog is still having trouble following the command to sit, try asking a friend or family member to help you out. Having another person there to help can be very helpful, especially if your dog is easily distracted.
With patience and consistency, you will be able to teach your dog to sit on command!
HOW OLD CAN YOU START TRAINING A PUPPY TO SIT?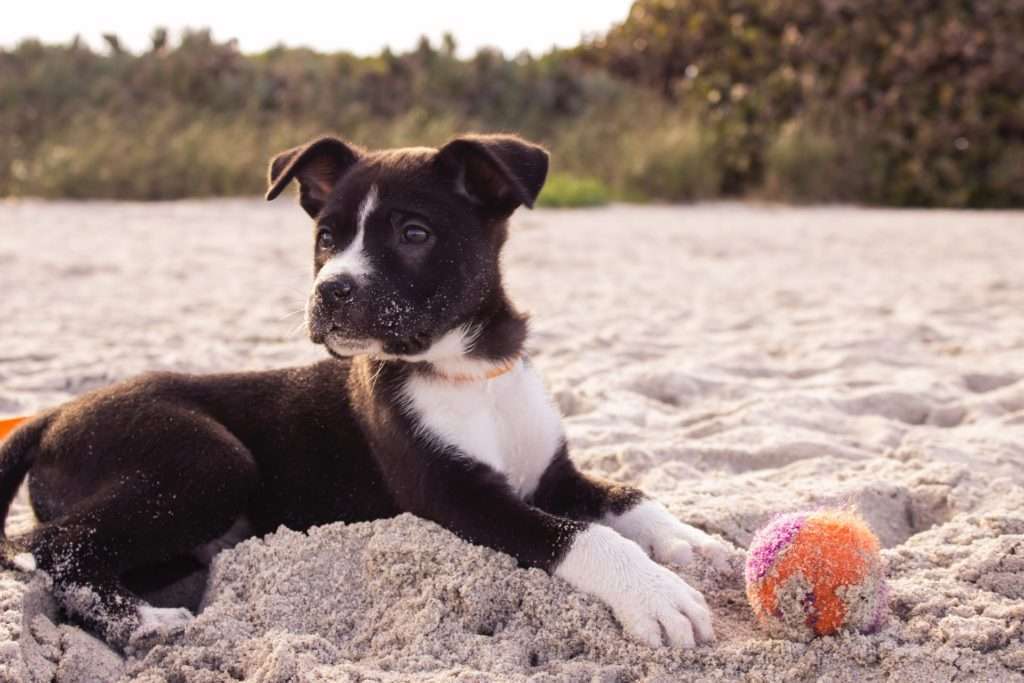 Teaching a dog to sit is one of the first tricks that a puppy usually learns when they come home.
A puppy can learn the word sit as early as 8-9 weeks old, when they are first brought into their new house. The word sit can be a fun and exciting way for their new family to begin to train them and teach them. Give your new puppy a tasty treat when you begin to teach them how to sit.
You might be surprised how fast your puppy sits! Puppies are generally eager to please and learn new things.
PUPPIES WITH A DIFFICULT TIME LEARNING
Usually, a puppy who is having a hard time learning to sit is not food motivated.
If you have a dog or puppy who is not interested in following the training treat and learning to sit, you can switch things up. The important thing is finding out what your dog values and then using that to teach your dog to sit!
USING TOYS DURING DOG TRAINING
Try to find a toy that your dog or puppy is very excited about. Make sure the toy is loud, squeaky, smells good, or is one that your dog absolutely loves.
Take the toy and slowly bring it above the head of your dog. As you bring the toy towards their head, give the verbal command "sit." Most likely, your dog's natural reaction will be to follow the toy with their nose, which will cause their body to sit in order to keep an eye on the toy. If the dog's nose doesn't follow the toy exactly- that's okay!
As soon as your dog sits, give them a second to process that they did what you asked and then immediately reward them with the toy.
TEACHING YOUR DOG TO LAY: THE NEXT STEP AFTER SIT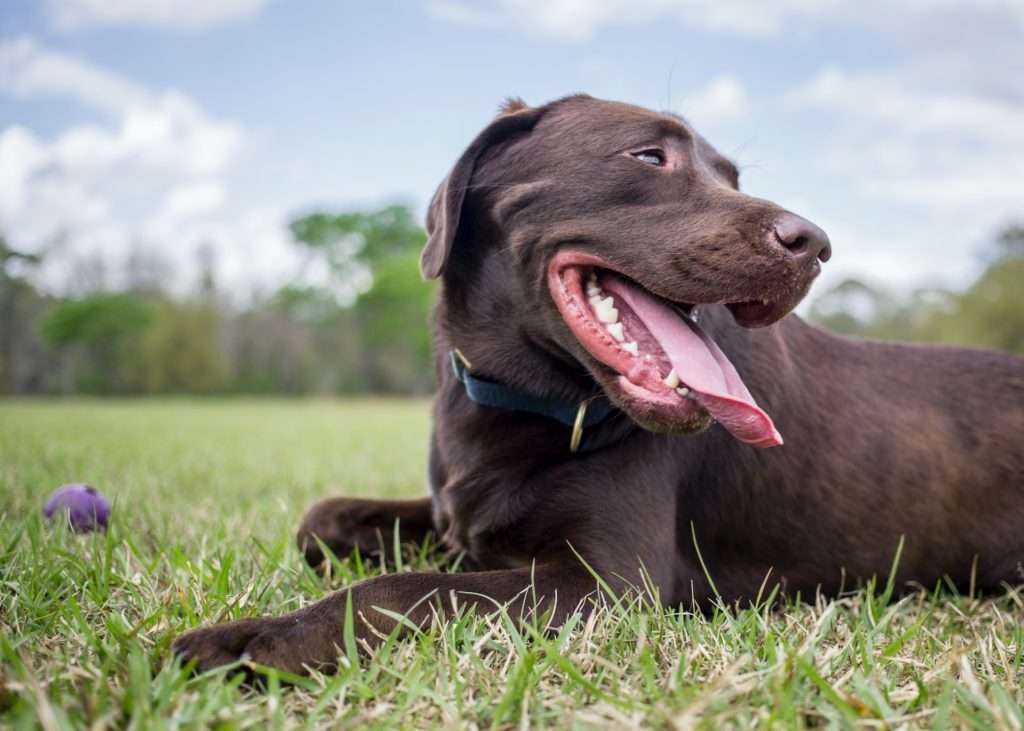 Teaching your dog to lay down is very natural after the puppy understands how to sit. If the dog's nose is following either a treat or a toy, once they sit it makes it very easy to teach them the lay down command.
Just simply take the treat or toy and lower it towards the ground. The dog's natural reaction will be to follow the item with their nose, which will cause their body to lay down in order to keep an eye on the treat or toy. This default behavior to lay down will help your dog understand exactly what you are asking them when you use the 'down' or 'lay' command.
As soon as your dog lays down, give them a second to process that they did what you asked and then immediately reward them with the treat or toy.
And that's it!
ADDING DISTRACTIONS
Following commands during dog training is a whole different story when there are distractions around.
In order to prepare your young dog to grow into an adult dog who can follow commands in public and with distractions around, you should practice!
The first step is to practice in different rooms. You can start to ask your dog to follow a sit command in a busier room, like the kitchen. With their eyes on the sausage that is cooking for breakfast, it will be a much different test than in a quiet room with no distractions.
You can also ask a family member or friend to help you out by being the distraction while you practice. Have them stand a few feet away from you and your dog and make sure they are not looking at the two of you. This will add another element of surprise for your young pet.
As you practice, remember to keep the commands short and sweet. You can say "sit" or "lay down", but avoid saying "would you please sit down so we can eat breakfast?" The longer the command, the more likely your pup is going to get distracted and forget what they are supposed to do!
GOING OUTSIDE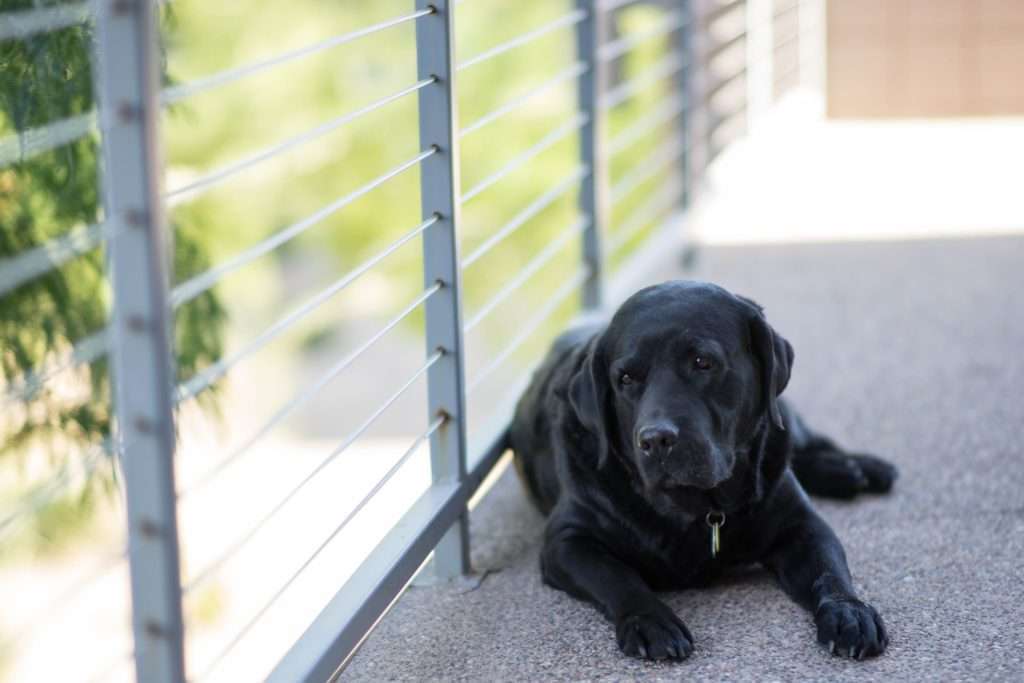 Heading outside to practice commands with your dog may feel overwhelming, but it is so much fun! Take your dog on a safe, strong leash.
Now, head to your usual walking spot. If you live in the city, this may be around the block. If you are lucky enough to live in the country, this could be down a long driveway or even through a field!
Find an area with no other dogs in order to practice a few commands. Keep your dog on leash at all times while you are practicing basic skills.
Remember that a dog that is new to a skill will most likely only be able to practice this skill for a few minutes. Using a treat, lure your dog into a sit and then give them the treat as soon as they are sitting.
If you have been practicing inside, it is likely that your dog will be very excited to be outside. Be patient with them and try not to get frustrated if they don't sit perfectly the first time.
After a few tries, you can start to practice with other people and dogs around. This is where a well-trained dog will really start to shine!
If you have been consistent with your commands and rewards, your dog should be able to follow commands even with exciting things happening around them.
LONG LEAD
Most dogs can master the sit command fairly consistently. Once your pet is reliable with the command, you can add in a challenge of putting them on a long lead and asking them to sit. A long leash serves as a great tool to keep your dog on leash, while still giving them freedom.
This adds a challenge for your pet and requires them to have a strong relationship with you because they are not as close to you for you to ensure that they follow the command.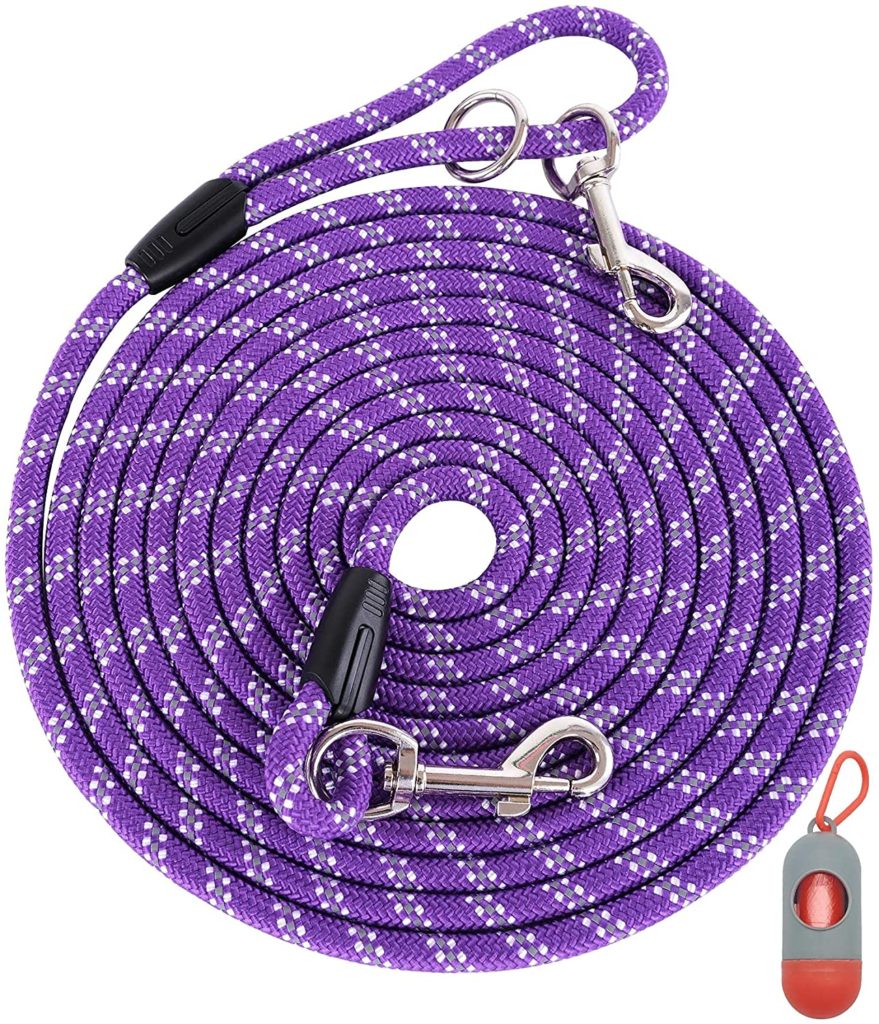 Start by holding onto the lead in your hand and asking your dog to sit as usual. If they obey, give them a treat!
Now, start to walk away while still holding onto the end of the lead. Keep some slack in the lead so that they have room to move around a bit.
As you walk, ask your dog to sit again. If they obey, give them a treat! If they do not obey, simply stop walking and try again.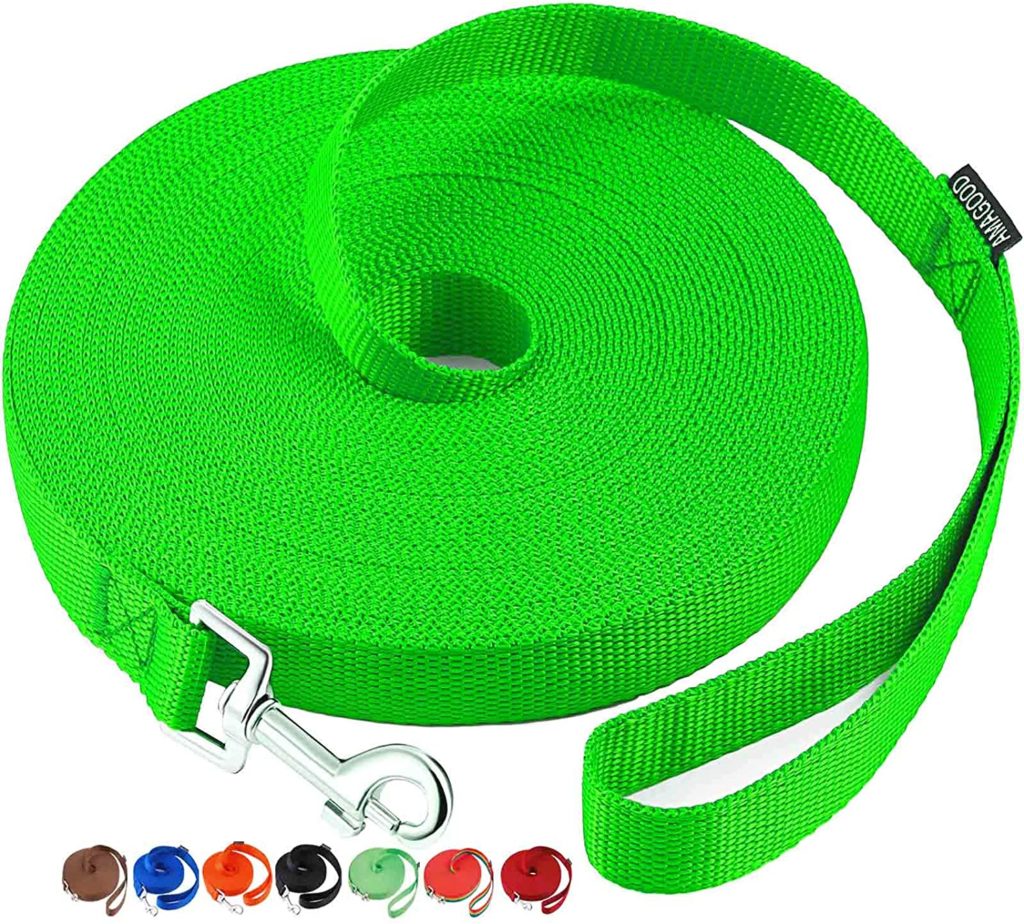 RELEASE COMMAND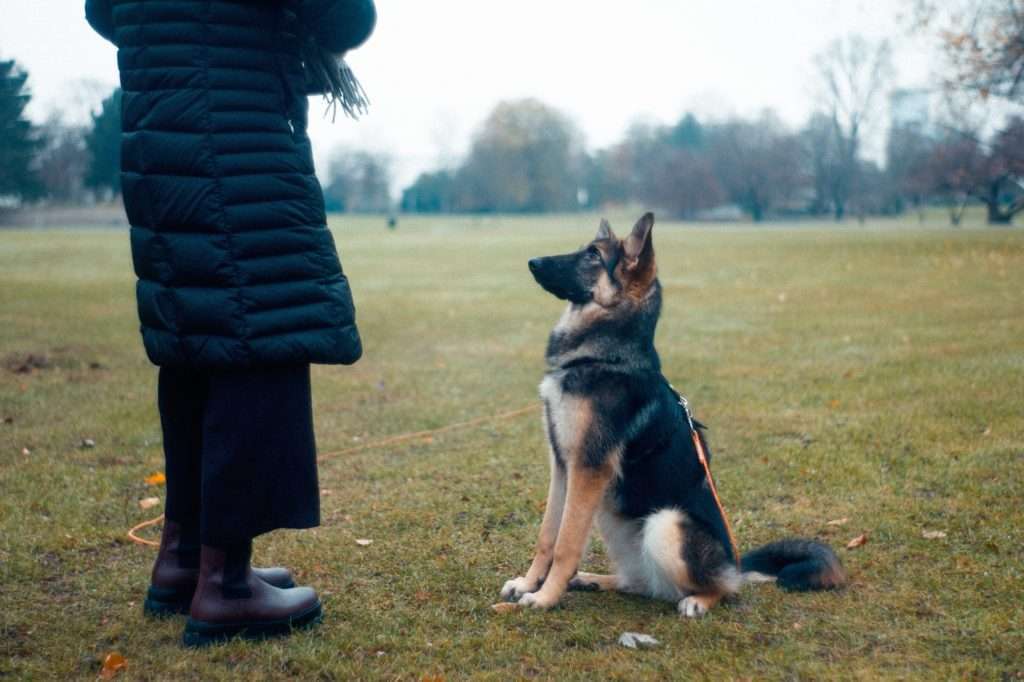 The release command is an important one for your dog to know because it tells them when they can get up from a down or sit position.
This command can be used in a number of different situations, such as getting up from their bed or getting in and out of the car.
To teach your dog the release command, start by having them in a sit or down position. Place a treat close to their nose so that they can smell it but cannot eat it.
Now, say the release command (such as "free" or "okay") and move the treat away from their nose so that they have to get up to eat it. As soon as they start to get up, give them the treat!
Repeat this a few times so that they understand what the release command means. Once they are consistently getting up when you say the release command, you can start to phase out the treat.
KEY POINTS TO REMEMBER
Choose one cue word or phrase and stick with it throughout training sessions.
Sit should mean the same thing every time you say it.Use treats or praise to reward your dog for following commands.
Start with short training sessions and gradually increase the length of time as your dog gets better at following commands.
Be patient with your dog and don't get frustrated if they don't understand a command right away.
Most dogs will need to be reminded of commands from time to time. This is normal! Just be consistent with your commands and rewards, and your dog will eventually catch on.
Conclusion
Puppies are capable of learning all sorts of new behaviors, but it takes time, patience, and consistency on your part. By following these simple tips , you'll be well on your way to teaching your pup how to sit like a pro in no time!
READ MORE: