What is WSAVA, and what are WSAVA Guidelines? The World Small Animal Veterinary Association (WSAVA) is a non-profit global veterinary association that was founded in 1994.
Today, the WSAVA has grown to include more than 200 member organizations in over 80 countries.
It is a non-profit organization that generates revenue from contributions, fundraising events, and activities. Anybody can contribute resources and financial support to help the cause.
One way that they promote science and research is by developing guidelines for veterinarians and pet owners to follow. In this blog post, we will discuss what WSAVA is and how you can use their common sense guidelines to choose food for your dog!
What are WSAVA Guidelines for Food?
The WSAVA has developed a said of guidelines to raise awareness for consumers who are looking to choose a quality, science-backed food for their pets. It's important to note that the WSAVA does not endorse, certify, or recommend any single brand or formula of dog food.
Unfortunately, the pet food industry is complicated and many consumers have been misled by dubious marketing practices. Read on for WSAVA guidelines!
#1 – Does the Dog Food Company Employ a Nutritionist?
The most important thing to look for when choosing pet food is to find out if the company employs a legitimate nutritionist.
It's important to understand that not all nutritionists are created equal! There is a massive difference between somebody who took a short online course, and a Board-Certified Veterinary Nutritionist (with a Ph.D. in animal nutrition).
Somebody with an M.S. in Animal Nutrition or Animal Science is NOT qualified.
So be sure to check what 'kind' of a nutritionist is on staff, if there is one at all!
Additionally, pet nutritionists who carry certificates from places such as DNU or DNMU (Dogs Naturally Magazine) or other online blogs and course platforms are not legitimate. These people often spread dangerous misinformation and may even be practicing veterinary medicine (such as treating and diagnosing allergies or stomach problems) without a license.

To be clear, however, just because a company employs a qualified nutritionist, doesn't mean that nutritionist is being used to formulate the diet your pet is eating, which brings us to the next point.
(Read here for some common dog food marketing gimmicks)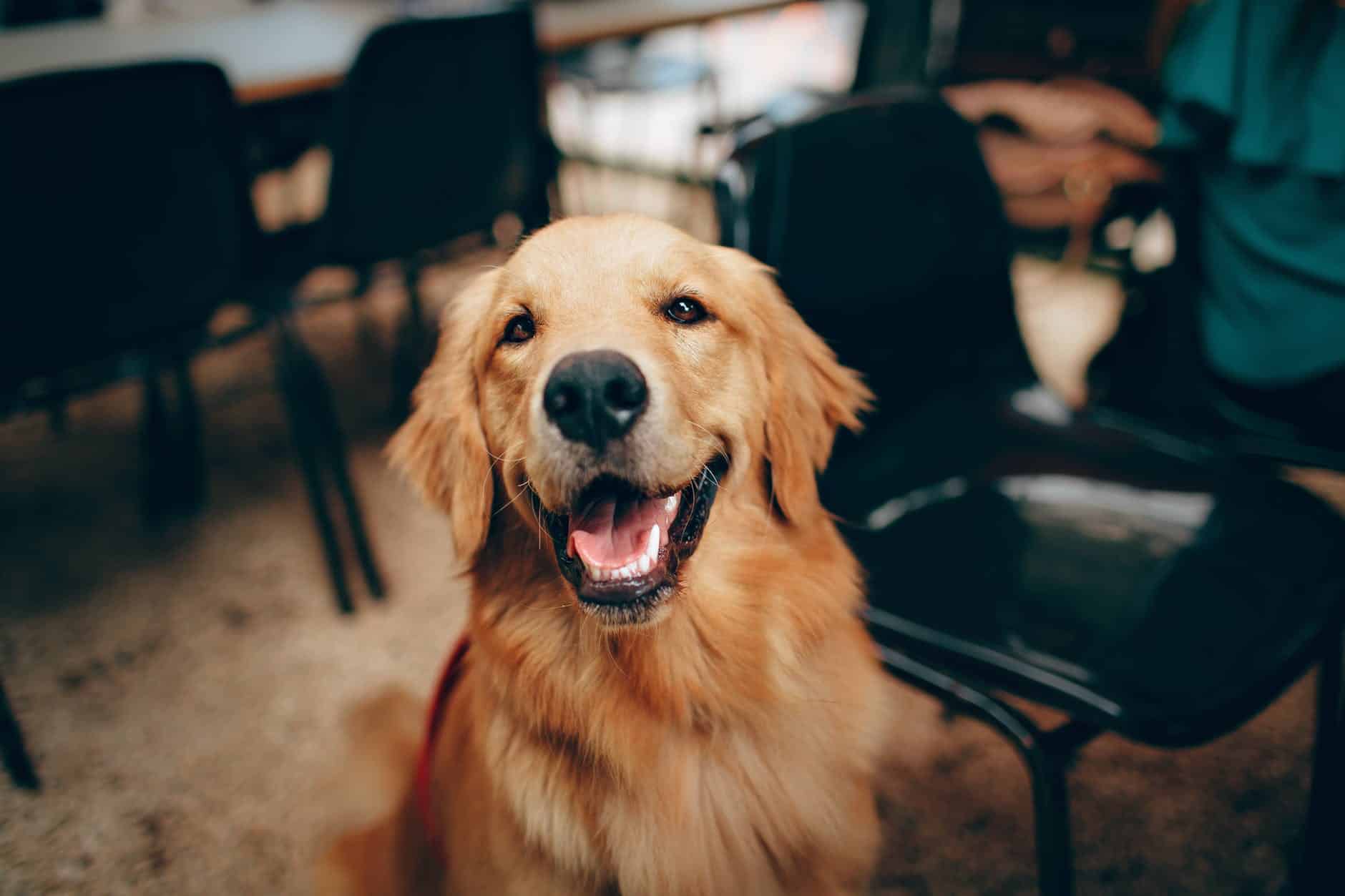 #2 – Who Formulates the Diet?
Many consumers are surprised to learn that a lot of boutique dog foods are formulated by people with very few qualifications in small animal medicine and animal nutrition.
Some companies even employ a full team of DACVNs, who work in tandem with on staff companion animal veterinarians and professionals that have an M.S. or PhD in animal nutrition and related sciences.
Other companies say they employ a "team of nutritionists" however what they really mean is that they only consult with people who don't work for them. It's important to read between the lines (read more about this HERE).
Fromm family foods, for example, are formulated by a chemical engineer.
Solid Gold "consults with" a nutritionist with a PhD (but doesn't employ one).
Diamond Naturals (also Kirkland/Costco, Taste of the Wild, Nutra Nuggest, and 4Health brand) "consults with" a nutritionist with an MS in animal nutrition (but doesn't employ one).
Victor Foods are formulated by somebody who has an online certificate in dairy cattle nutrition.
When a company "consults with" or "works with" a nutritionist, what they are saying is that they have somebody only mildly qualified in their field being paid to formulate the food, or they are using a formulation software and then a consultant looks it over on paper.
Many companies will respond to this question by indicating that they have a 'team of highly qualified nutritionists'. This is smoke and mirrors, as their 'team' is often comprised of off-site consultants who have no allegiance to the brand itself.

Make sure the company actually has qualified people on staff and if they gloss over this answer? Look elsewhere…especially if the foods aren't also being subjected to proper lab analysis and feeding trials to prove that they are safe, nutritious, and bioavailable.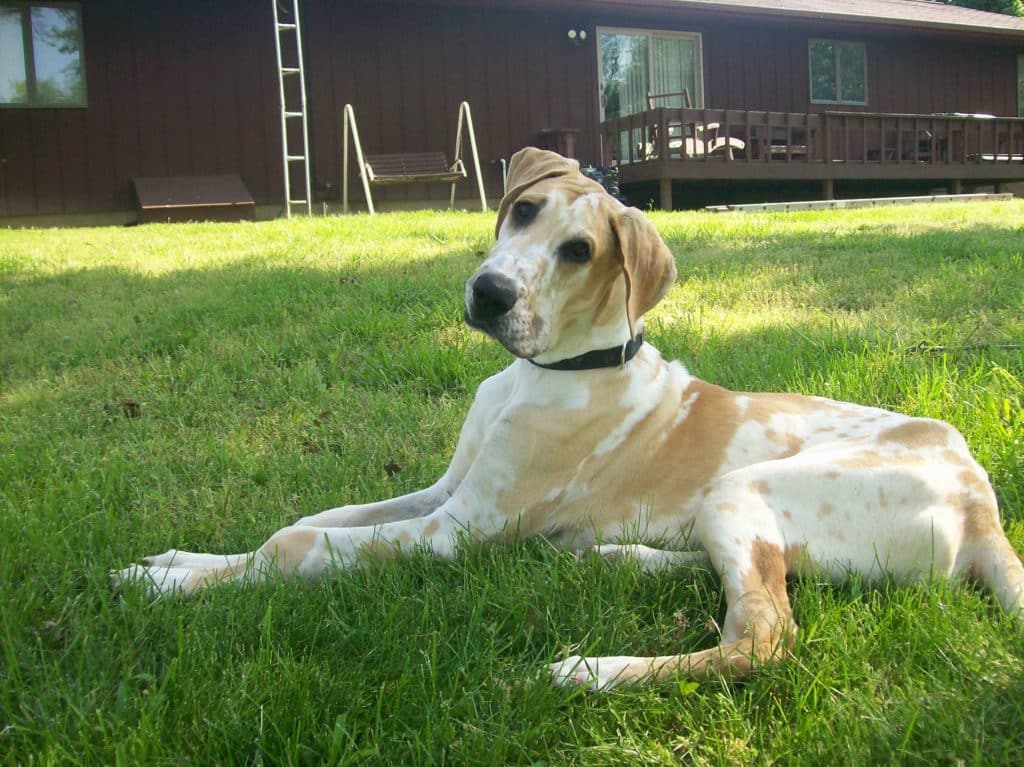 #3 – What is the quality control process for ingredients & the finished product?
When it comes to quality control, not all companies are created equal.
The best companies have a rigorous quality control process that starts with sourcing the highest quality ingredients from suppliers that they trust.
They then test the ingredients upon arrival to ensure that they meet their high standards.
After the food is manufactured, they test the finished product to ensure that it meets their nutritional specifications. This is assuming that when the diet was originally formulated, it was also subjected to a range of labs, testing, and feeding trials.
Only then is the food sent out to be sold in stores.
The best companies have a comprehensive food safety program in place that includes regular testing of ingredients and products, as well as sanitation protocols at their owned manufacturing facilities.
They are also ready and willing to issue recalls if something goes wrong. When a company says 'no recalls', we get nervous! Companies without recalls may wish to uphold that term regardless of safety, and may not have been established long enough to yet have a recall (new and inexperienced) in the first place.
Many companies now like to gloss over their formulation practices and lack of feeding trials and nutritional lab results by putting a big emphasis on how they use a 3rd party lab to test for things such as aflatoxins and salmonella. Make no mistake, that's important, but is that really all they are doing?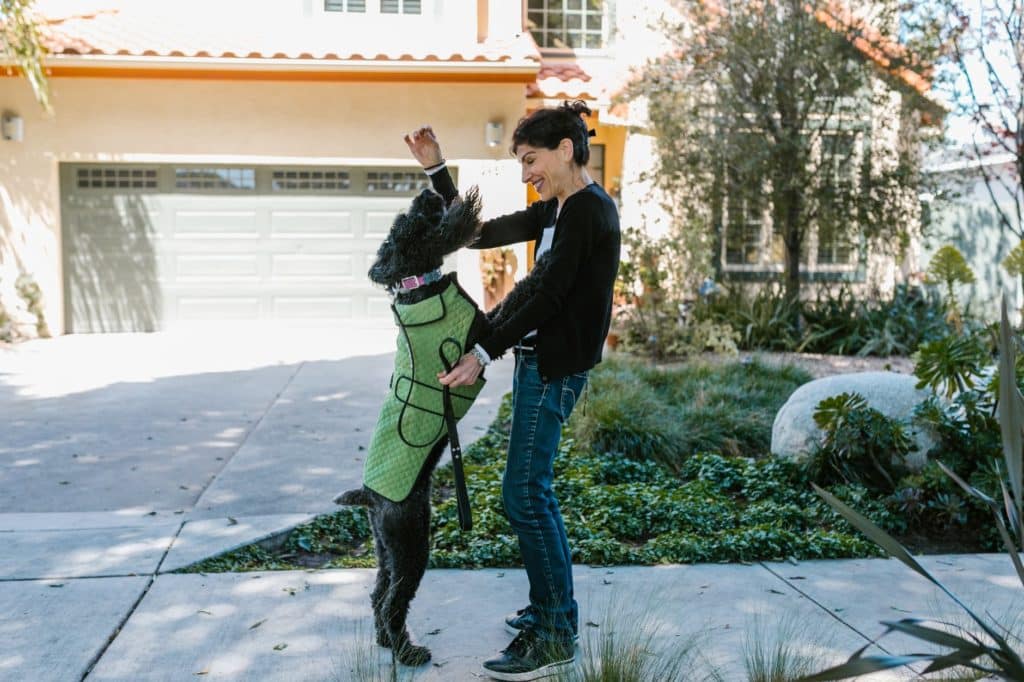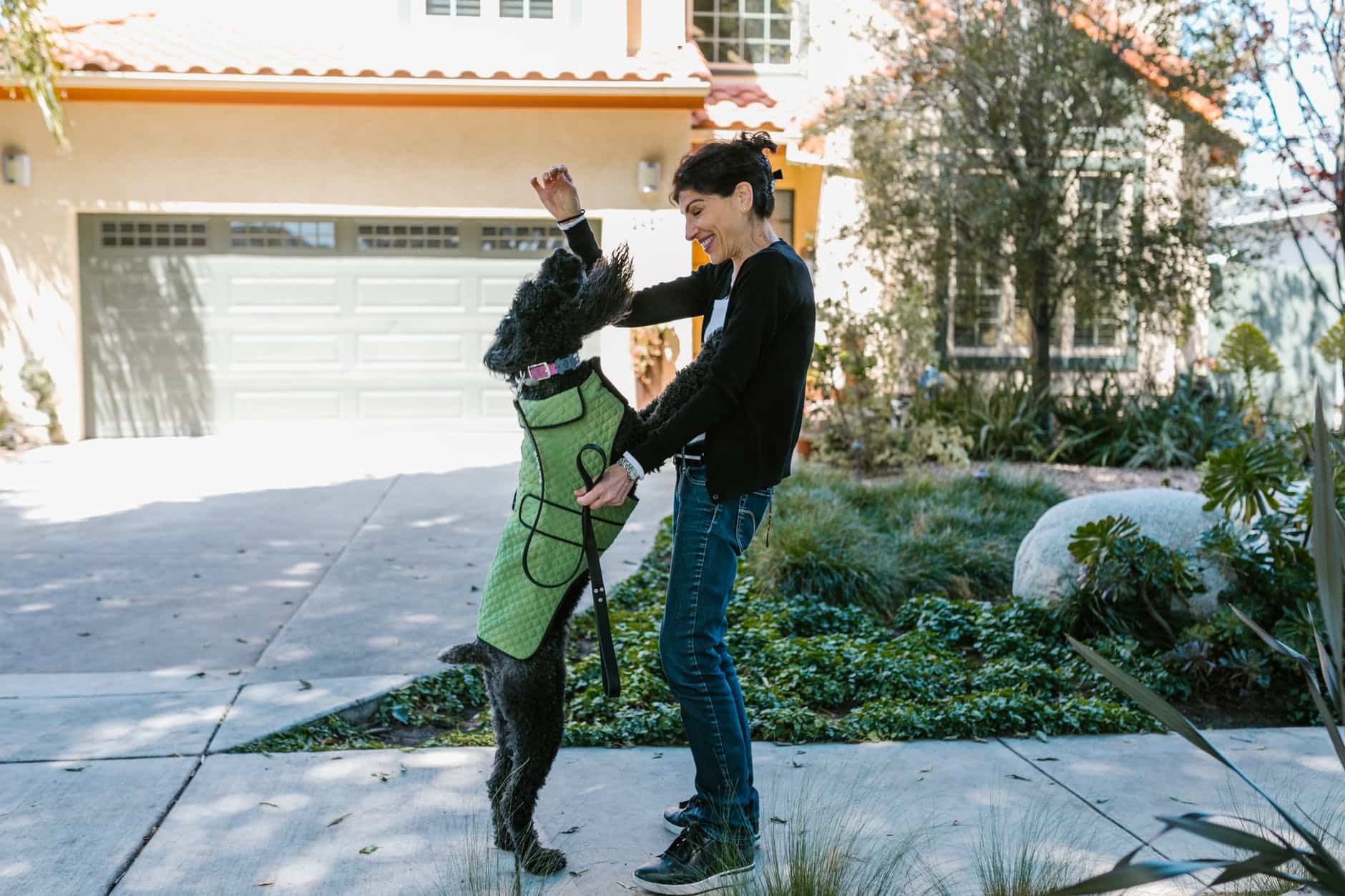 #4 – What kind of product research or nutrition studies have been conducted? Is it published in peer-reviewed journals?
The best companies invest time and money into research and nutrition studies to ensure that their products are of the highest quality, and that our understanding of small animal health is always getting better.
They also make sure that this research is published in peer-reviewed journals so that other experts can review it, verify its accuracy and learn from it.
When a company says "we do our own research", we get skeptical (and you should too).
Any food brand can conduct 'research' by feeding a dog some food and making anecdotal judgments about their health. That's not proper research, and there is a reason that many 'boutique' food brands do not submit their research for peer review.
Many dogs who appear robust, healthy, and shiny die suddenly from nutrition-related (secondary) DCM. The appearance of 'health' is not an indicator of actual health.
Secondary DCM is a problem that is exclusive to untested, poorly formulated boutique food brands.
In addition to participation in the greater scientific nutrition and animal health community, food companies should also be participating in comprehensive lab analysis of the finished products and AAFCO feeding trials (or better) to prove their formulation in real life, not just on paper.

If they did not substantiate their food in actual trials, YOUR dog is the guinea pig.
(See below, the highly tested and researched Royal Canin Giant Breed line from Puppy through Adult)
What to Look For on a Dog Food Label
When you are looking at a dog food label, there are a few things that you should pay attention to:
– The guaranteed analysis (GA)
– The nutritional adequacy statement
– The feeding instructions
The guaranteed analysis is a set of minimums and maximums that must be met by law. We've included more information below!
(Read about why you shouldn't judge a pet food label by an ingredients list HERE)
Many people look to the ingredients list when choosing a dog food, however, this is a practice that often results in owners choosing poorly researched low quality foods.
If you 'like' the way an ingredients list reads, chances are, it's been strategically developed to appeal to you. Tricks such as ingredient splitting and fairy dust (dried blueberries and spinach, for example) are often used.
Not only that, but 'real meat as the first ingredient' or 'first 5 ingredients are meat' are actually a marketing trick, and in many cases, meat may not actually be the predominant ingredient in the finished product.

(Read more about ingredient splitting and by-product meat meals here).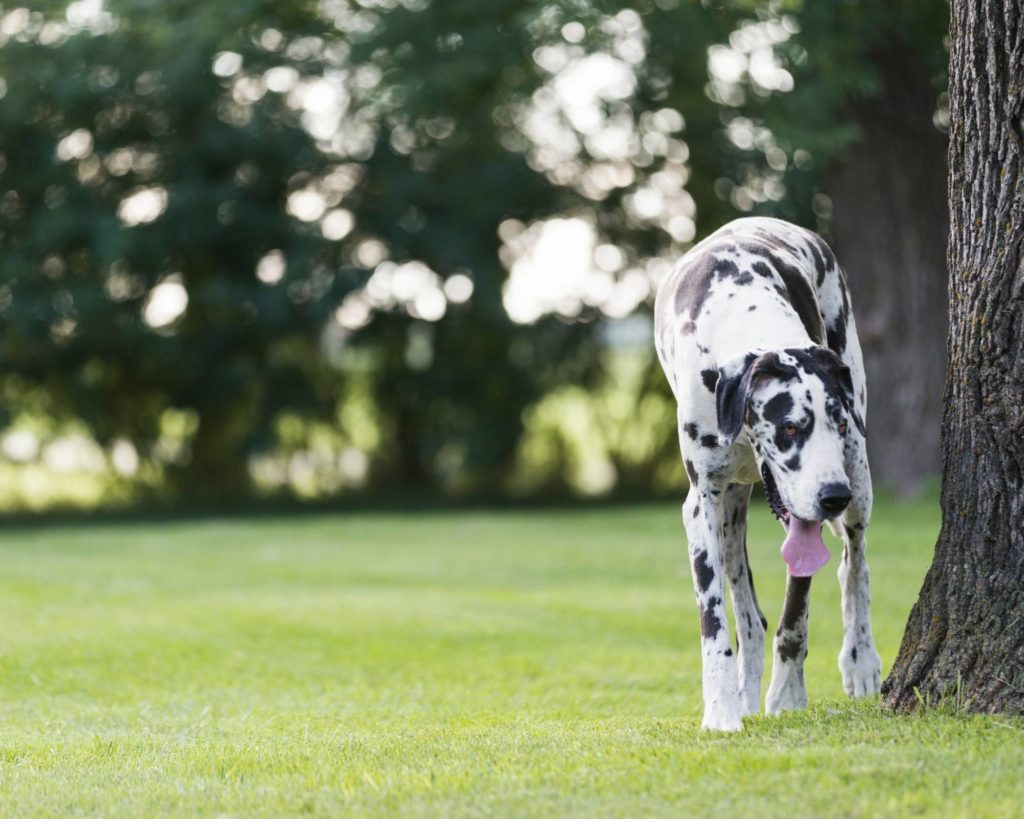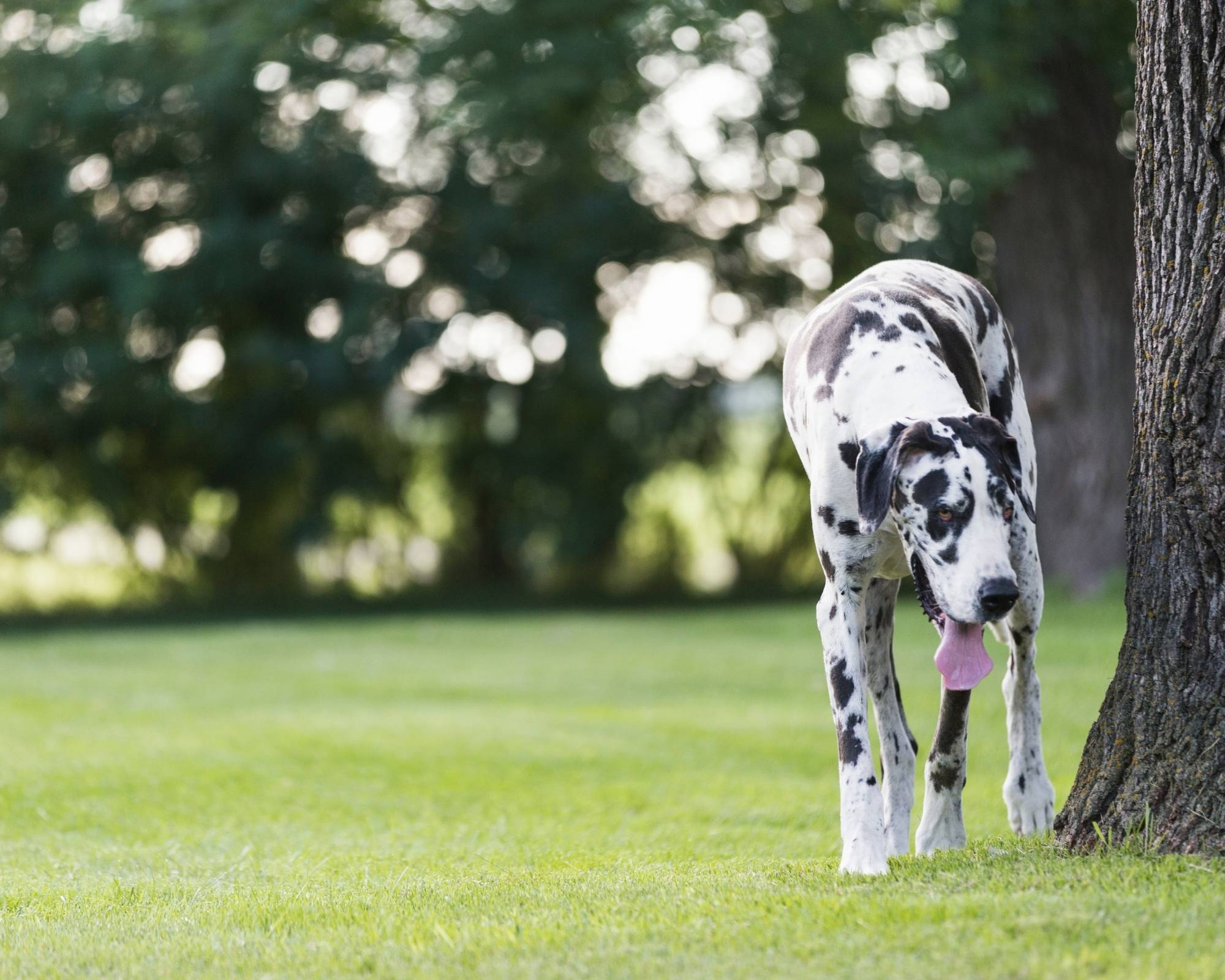 Nutrition adequacy statement
This is an important one to look for. This statement must be present on all pet food labels in the United States and it indicates that the food and its nutrient analysis have been formulated to meet, or substantiated in tests to meet AAFCO standards.
For puppies, you want to see a statement that the food was 'substantiated in feeding trials' for growth, for example.
'Animal feeding tests using AAFCO Procedures' means that actual science and research (AAFCO feeding trials) went into proving the nutritional adequacy of the formulation.
'Formulated to meet' simply means the food meets the minimum standard, but was not subjected to AAFCO feeding trials.

'Comparable in nutritional adequacy to foods substantiated in food trials' is less common, but still occasionally seen from small 'family' food brands.

Read more about AAFCO nutritional adequacy statements here.
How many calories per gram or serving of food?
This is another important piece of information that you'll want to look for.
You can use this information to determine how much food you should be feeding your dog based on their weight and activity level.
When you switch to a science-backed diet for your pet, you may find you have to feed much, much less, so watch your dog's body condition!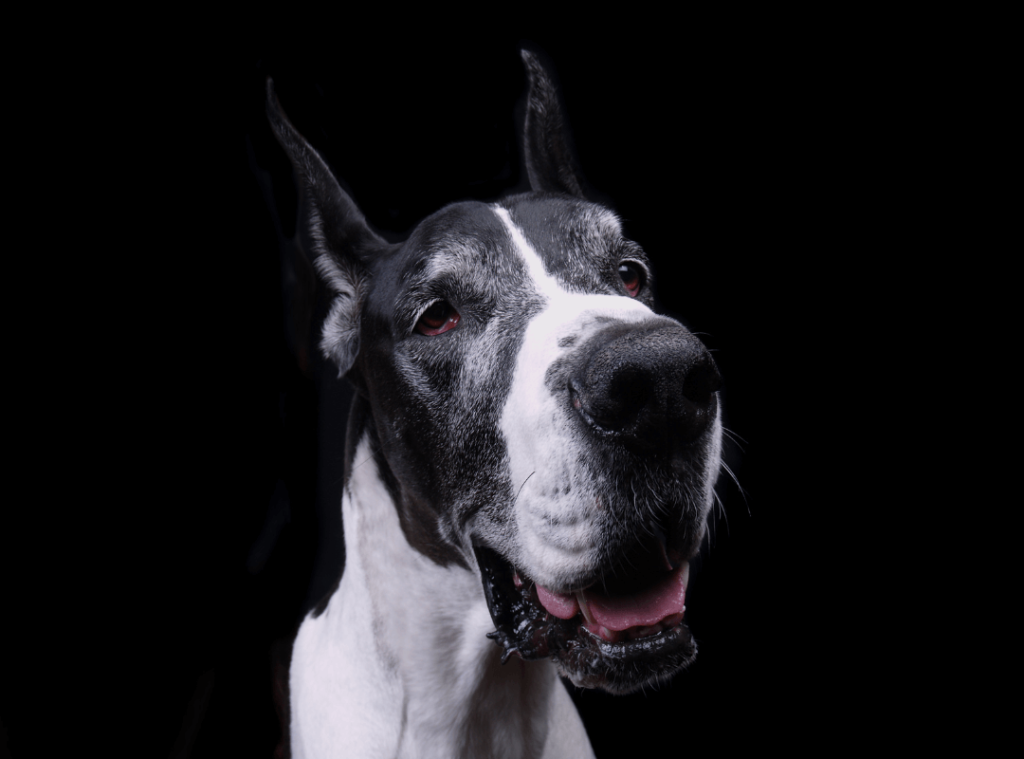 Does the company provide contact information?
You want to be able to reach the company if you have any questions or concerns about their food.
A good company will have a customer service team that is ready and willing to help you with whatever you need.
Here are some unregulated, but common "feel good" marketing terms that can be used in misleading ways:
Holistic
Family-Owned & Operated
Super-Premium
No By-Products
Meat as the first ingredient
Home cooked
Fresh
Made in our 'kitchen'
Tested in our 'kitchens'
No Recalls
Ancient Grains
Formulated by veterinarians
We use a nutritionist
We have a team of 'nutrition experts' (but no DACVN or ACVN in sight)
Wholesome
Who makes the food?
The best companies will be upfront about who makes their food, and they should own and operate their own facilities, especially if they are producing prescription or specialty diets that require detailed protocols and strict attention to detail.
Many boutique food companies use a co-packer and don't own or operate their own manufacturing facilities.
This is a red flag, as they won't have as much say in quality control, testing, or nutrition protocols.
There are a small handful of all-purpose, unbranded pet food manufacturing facilities in the United States. These companies make a huge amount of co-packed boutique pet food brands.
It's essentially a lot of the same food and same practices…with a different label on it.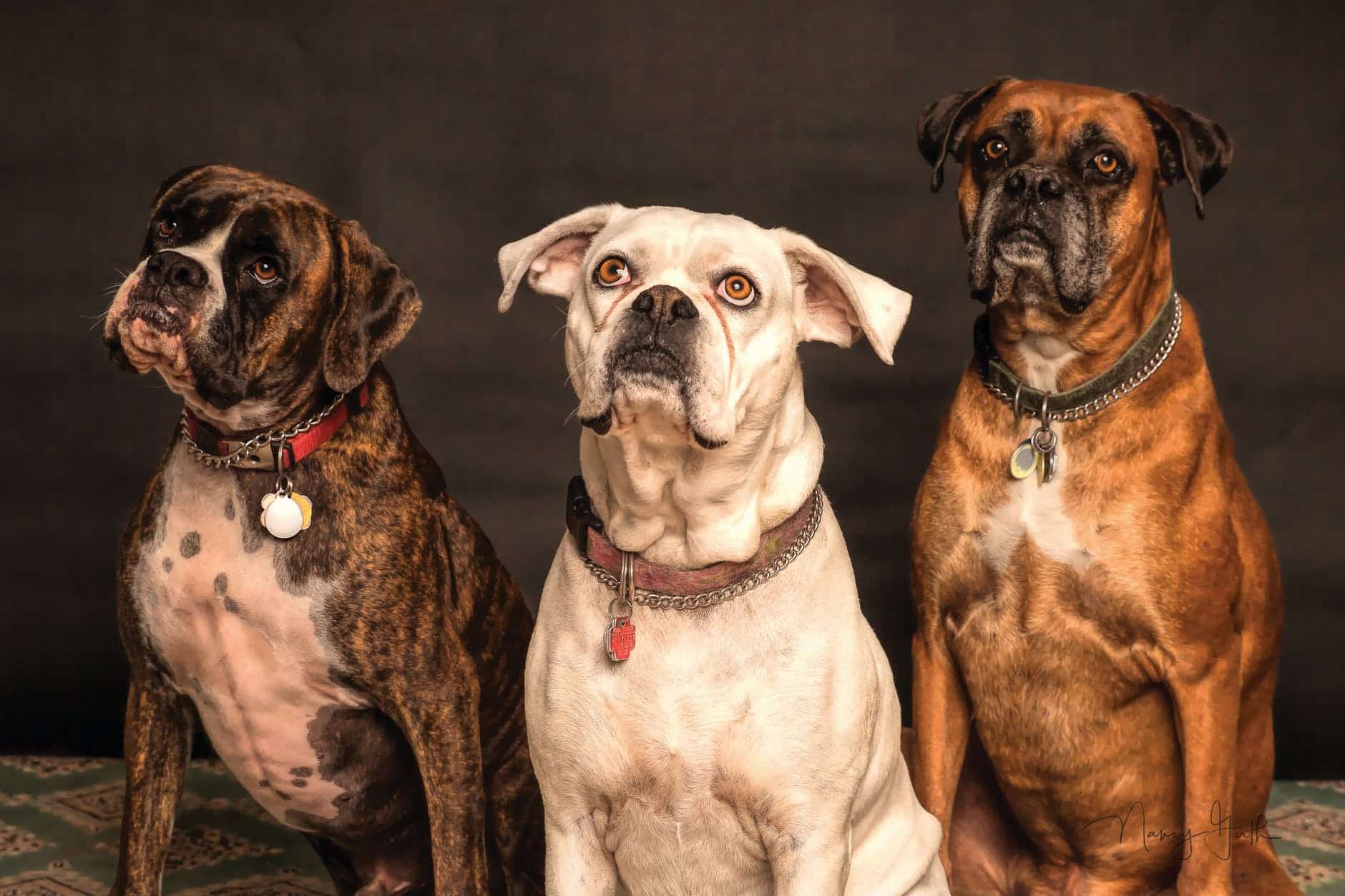 What Dog Foods are Approved by WSAVA?
The WSAVA does not approve or sponsor any dog food. However, they do have guidelines that they encourage companies to follow in order to ensure the safety and quality of their products.
What Dog Foods Follow WSAVA Guidelines?
Only a handful of dog and pet food companies actually meet and stringently follow all WSAVA guidelines.
These manufacturers include and are limited to:
Purina Dog Chow, Purina One and Purina Pro Plan
Hills Science Diet
Royal Canin
Eukanuba
Iams
Where most other companies fall short is in not owning their own manufacturing facilities, and not employing qualified nutrition professionals. There are a select few companies who DO come close to meeting guidelines, but aren't on the list above.
These are OUR favorite foods for large and giant breed ADULT dogs, that meet WSAVA Guidelines: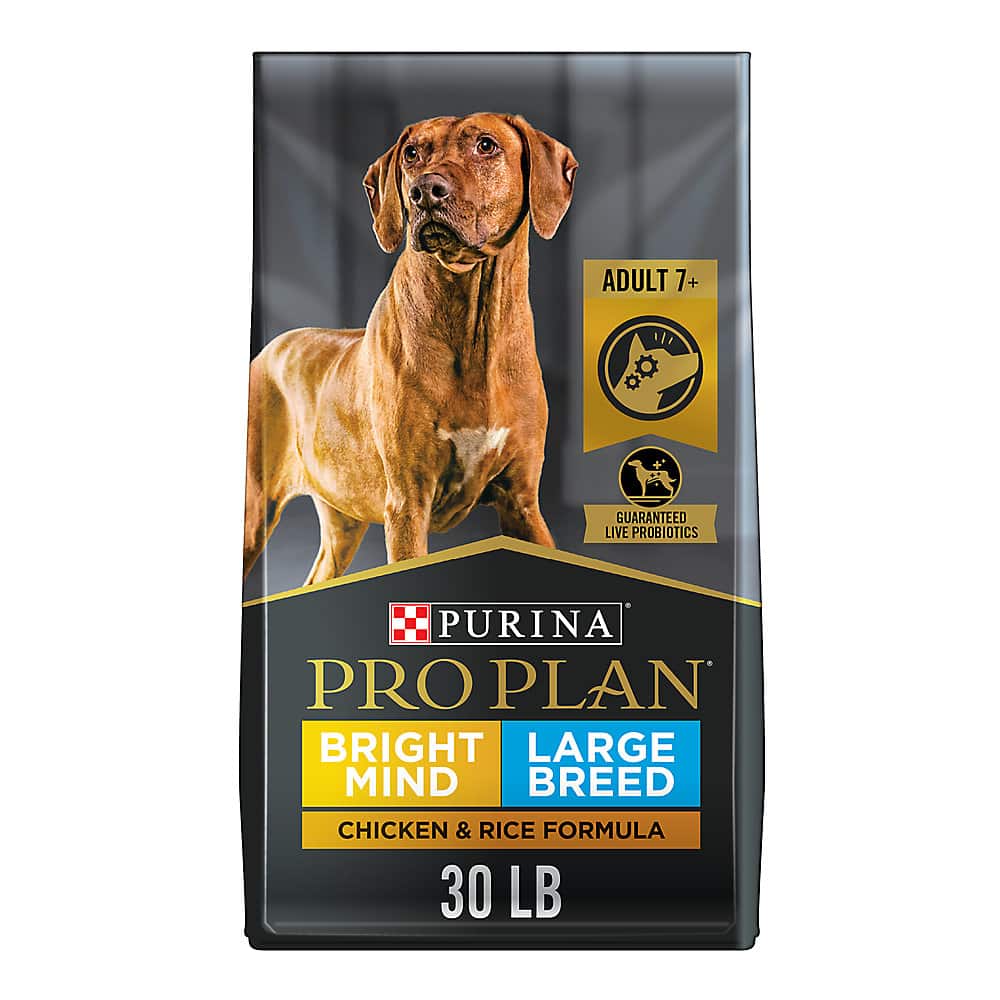 This list will be updated soon to include a few Pro Plan SPORT formulas and a very small handful of other brands that qualify. In the meanwhile, everything on that list above is exactly what you need.
Check out THE GIANT DOG FOOD PROJECT where you can compare brands and values head to head.
Does WSAVA Receive Kickbacks?
The WSAVA does not receive kickbacks from any companies, because they don't specifically promote any particular company.
In fact, they are a non-profit organization with the mission to "advance animal health and welfare worldwide."
Food companies of any type (both those that follow WSAVA guidelines and those that don't) may contribute science, research, time and financial resources to the WSAVA.
Additionally, food companies can choose to follow (or not follow) the established guidelines. These guidelines are common sense, so when a food company doesn't follow them or spins their marketing to make you think that they do, we should be asking a lot of questions.
Here is our list of science-backed large and giant breed puppy foods that meet WSAVA guidelines:
This list will be updated soon to include a few Pro Plan SPORT formulas and a very small handful of other brands that qualify. In the meanwhile, everything on that list above is exactly what you need.
Check out THE GIANT DOG FOOD PROJECT where you can compare brands and values head to head.
Do Veterinarians Receive Kickbacks from Dog Food Companies?
This is a common myth, but it's not true! In the United States, it is illegal for veterinarians to receive kickbacks from any companies, including pet food companies.
If a food company gives a veterinarian a doormat with its logo on it, they cannot force the veterinarian to recommend that food. That would be unethical. Giving veterinarians sponsored items and asking them to promote the food are two different things.
Some veterinarians might have a wholesale account to sell certain foods in their lobby. They will often do this so they can offer highly researched and scientifically formulated prescription diets to pets that need them.
For a number of reasons, most veterinarians promote science-backed brands such as Purina, Hills, and Royal Canin. They are approached often about promoting 'boutique' food brands, but they tend to steer clear (because…science and well, laws).
As a matter of fact, these people make TONS of money recommending dog food to you. Remind yourself that the next time a pushy Blue Buffalo rep at Petsmart is telling you about how 'gross' and 'nasty' Purina is.
But, Veterinarians aren't Nutritionists!
No, they aren't.
But they did go to 4 years of undergraduate school, followed by 4 years of veterinary medicine where they studied companion animal health, surgery, nutrition, and welfare.
They took upper-level nutrition classes, usually taught by veterinary nutritionists, and then went on to apply this knowledge to every facet of health from the endocrine system to healing, urinary health, thyroid disorders, diabetes, allergies, and liver and kidney function.
That's definitely more than most of us and definitely more than your dog trainer, an employee at a pet store, the 'Dog Food Advisor' (a human dentist), or somebody you met in a Facebook group who 'read the ingredients list'.
The information in those courses and textbooks are often coming from 'the Big 5' food brands (Hills, Purina, Eukanuba, Royal Canin, and Iams), because those food brands are the ones most dedicated to health sciences and research, and thus have a lot of important and relevant information to share.
The Purina Institute, for example, has contributed an insane amount of peer-reviewed data that is helping animals all over the world with everything from bloat to hip dysplasia, cancer and diabetes.
Some of the veterinarians go on to gain additional certifications in nutrition (MS or PhD). Most veterinarians then, as a result, tend to look up to the resources and information coming from their more educated veterinary peers.
So when a veterinarian is giving advice about dog food brands, they are getting their advice from actual science.
We will say this often: look past the feel good marketing start asking big QUESTIONS about boutique dog foods! Have more questions about nutrition? Leave a comment below!