This is our ever growing list of Scam Great Dane Breeders.
If you aren't sure whether or not you've found a legitimate Great Dane breeder or a scam, check this page! SCAM breeders have no puppies to sell you, they just want your money.

If you are looking for our list of BAD Great Dane breeders, go here: https://www.hellodanes.com/bad-great-dane-breeders/
We've also developed a MASSIVE blog post with information about red flags and how to avoid being scammed. Visit our Great Dane Breeder Scam Page here.
Have a submission for this page? Send us an email, hello@hellodanes.com and let us know!
SCAM GREAT DANE BREEDERS
Do not send money to these breeders. These breeders do not actually exist, they are a scam.
ADOPT GREAT DANE PUPPIES
This scam may be one of the most heinous!!!
They make you believe that you are doing a 'good thing' to reduce overpopulation by 'adopting' one of their 9-week old friendly Great Dane puppies.
I cannot roll my eyes into my head far enough. Do NOT fall for this Hallmark crap! This is a SCAM. There are no puppies. You are not reducing overpopulation by buying a puppy. You are not rescuing a dog by purchasing a puppy from a breeder. You are not going to get a puppy at all if you give these clowns your money.
$700 (magic 'too good to be true' number)
A variety of puppies old enough and happen to be ready to go
Please to 'trust' them, information that they will 'change your fears' if you are skeptical
Stock images and images of puppies from known pets/social media
Buy now/Adopt now
Need we go on? STOP FALLING FOR THIS!
www.adoptgreatdanes.com is a SCAM.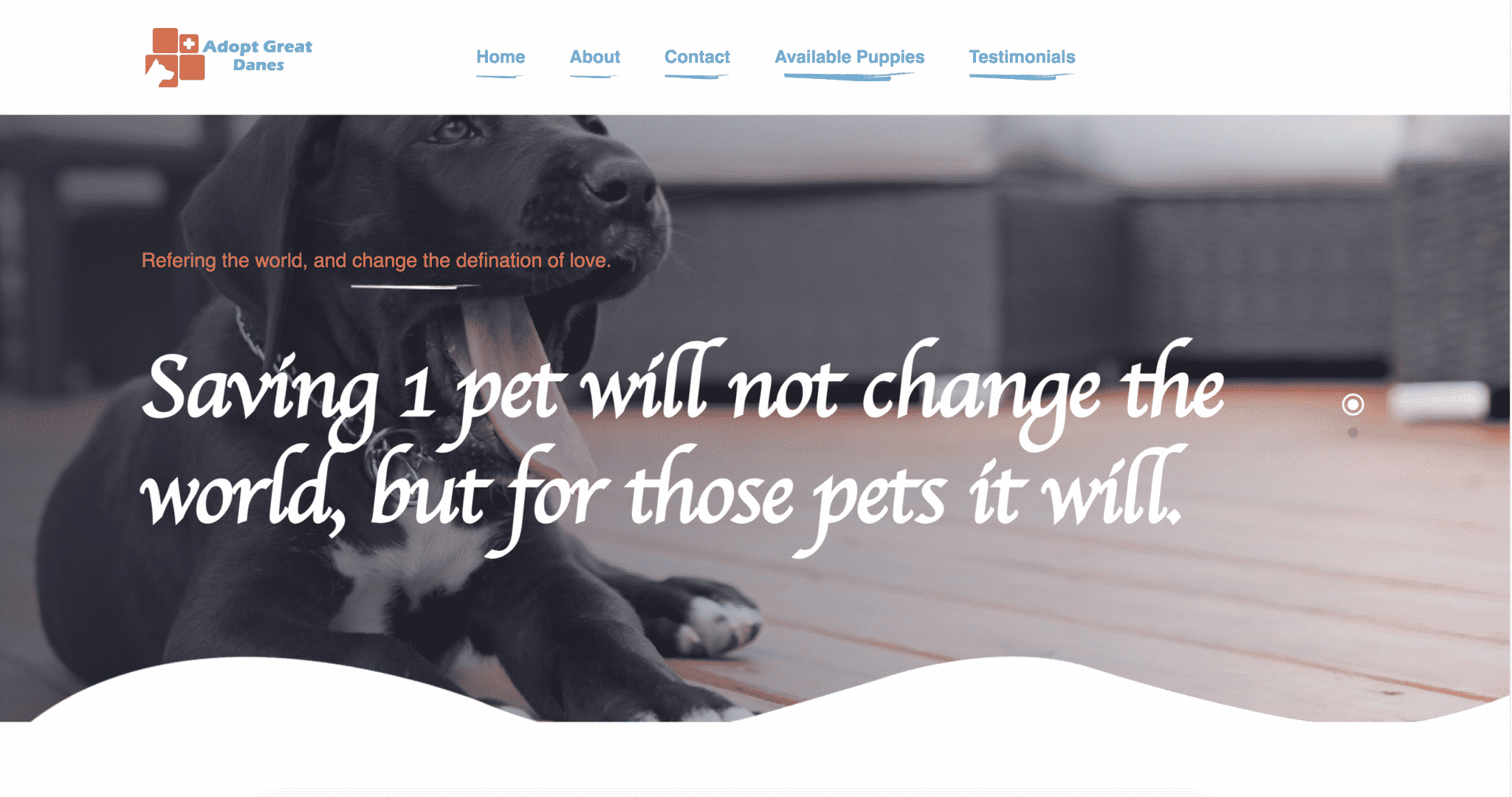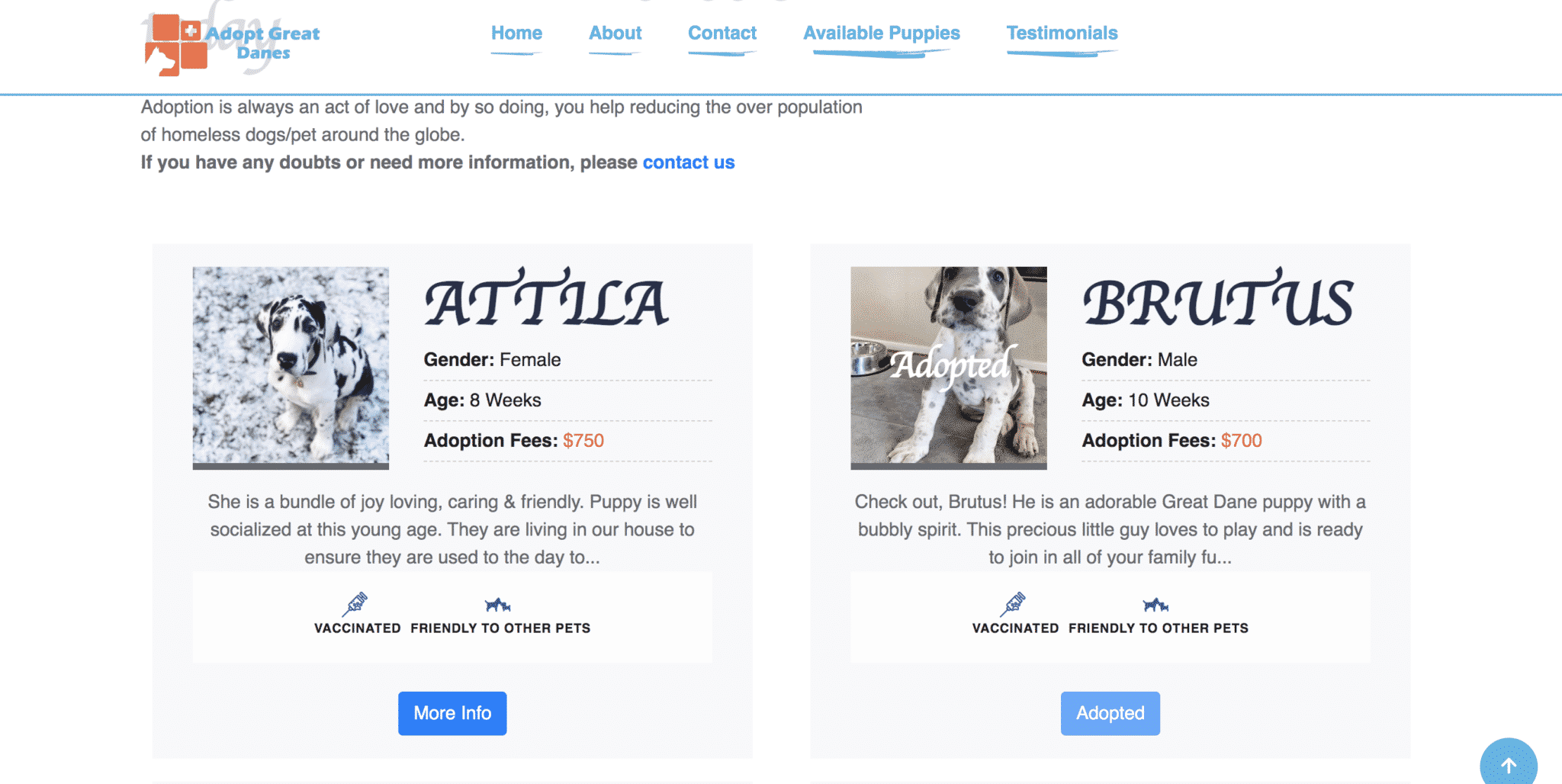 ADORABLE GREAT DANE PUPPIES, LARGE GREAT DANE PUPPIES, CUTE GREAT DANE PUPPIES, ETC.
ANY breeder that uses a 'keyword', including location based keywords such as 'Great Dane Puppies for Sale Maryland' as their 'kennel' name is a scam.
Examples include:
Adorable Great Dane Puppies
Amazing Great Dane Puppies
Best Great Dane Puppies
Best G Dane Puppies
Great Dane Puppies for Sale
Great Great Dane Puppies
Cute Great Dane Puppies
Healthy Great Dane Pups
Healthy Great Dane Puppies
Cutest Great Dane Puppies
Large Great Dane Puppies
Gigantic Family Danes
Gigantic Great Danes
Family Great Danes
Colorful Great Dane Puppies
Sweet Great Dane Puppies
Best Blue Great Dane Puppies
Best Harlequin Great Dane Puppies
Fancy Great Dane Pups
Pretty Great Dane Pups
Great Dane Puppies for Sale San Antonio
Prettiest Great Dane Puppies
Champion Great Dane Puppies
Big Great Dane Puppies
Awesome Great Dane Puppies
Great Dane Puppies for Sale in Maryland
Royalty Danes MD
All Black Great Dane Puppies
Great Dane Breeders NY
Great Dane Reviews and Puppies

This list can go on for MILES.
Don't believe us? Say goodbye to your money. Seriously. Please don't fall for this!
BELISKY'S GREAT DANES
This scam breeder is particularly bad because they chose a not-so-scammy name.
We receive a LOT of emails asking us if this breeder is a scam or not, proving that this particular website is a gold mine for some not so great people to literally take your cash and run.
MAJOR RED FLAGS include:
Buy Now/Purchase Buttons
Puppies photographed on different backgrounds
Puppies clearly from different genetics/pedigree
No photos of parents
No information about health testing (Hips, elbows, heart, eyes, thyroid)
'Perfect' puppies are 'registered, potty trained, raised with kids' (everything the emotional puppy buyer wants to hear)
No buyer education about the breed
No application or contract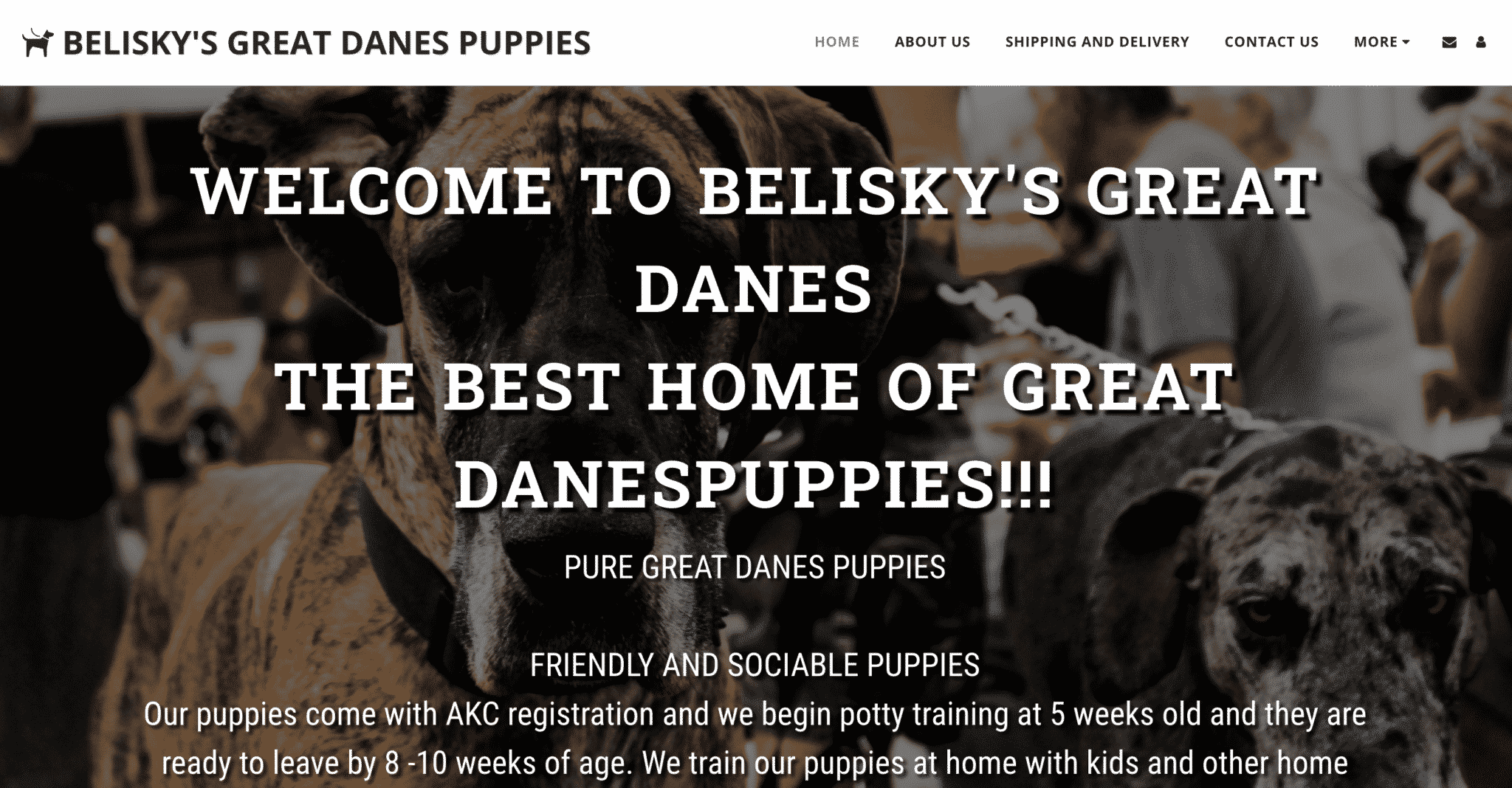 FULTON GREAT DANES
Fulton Great Danes is another classic scam.
My favorite part is that they refer to Great Danes as a 'compact', 'portable pooch' with a 'flowing double coat' and indicate that as breeders they are a 'wealth of knowledge'.
I'm laughing. So. Hard.
Portable, compact Great Danes with long flowing locks.
STOP IT.
We are not seriously falling for this, are we?
The website looks legit. They use all the right words, including 'AKC', 'Raised with Family', 'Healthy pet', 'Veterinarian Checked', 'Small Family Breeder'.
They have photos of CUTE puppies that are 'potty trained' and come with papers. None of them appear to be from the same litter, nor are they photographed against the same background. No 8 week old puppy is POTTY TRAINED, folks.
No mention of actual OFA health testing results or pedigrees. No photos of the parents. Even if this weren't a scam (which it IS), this would not be an ethical breeder to consider making a purchase from.
Run far away from FULTON GREAT DANE PUPPIES.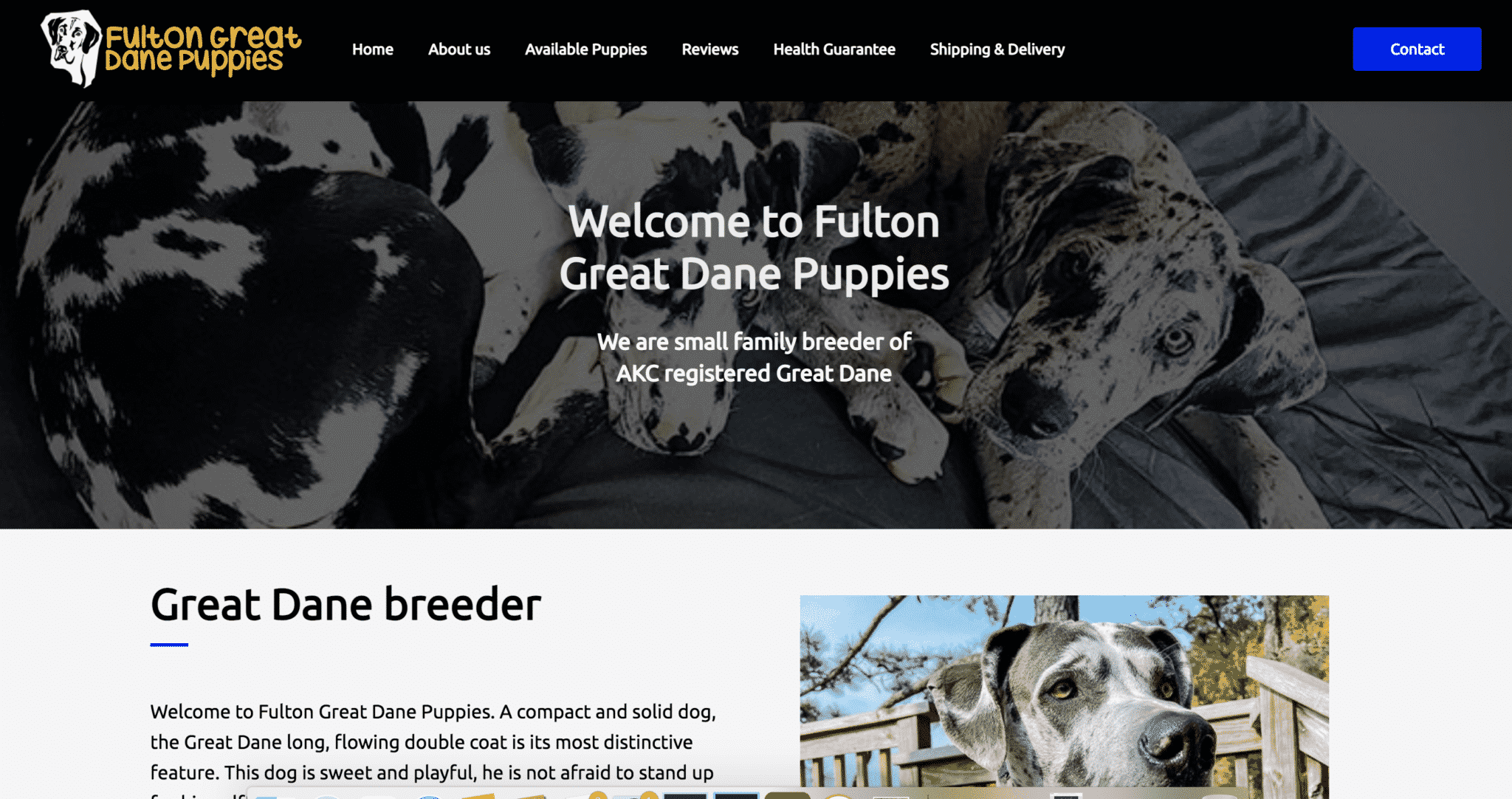 JAMES WEAVER DANES
James Weaver Danes is a scam, without question.
The website opens up with a quote about 'well bred Great Danes' and shows a STOCK PHOTO of two poorly bred Great Danes.
There is a selection of puppies in different colors, all photographed against different backgrounds. Those puppies are not from the same litter and are not even in the same location.
There are buy/purchase buttons on the website. This is ALWAYS A SCAM. Never purchase a puppy by clicking into any kind of online checkout.
It does not matter how 'legitimate' you think some of these websites are, that's the scam! They want you to be drawn in. Be strong! These puppies are NOT available for you to buy!
MILES GREAT DANE PUPPIES
Miles Great Dane Puppies takes 'scam' a step farther and includes information about Great Danes that they copied from other websites.
They use this copied information on training and the breed to make you think they are legitimate, even recommending food and training techniques.
MAJOR RED FLAGS:
Spelling errors throughout the website
Scammy SEO keywords buried all over (to drive search traffic)
Buy now/purchase buttons for each 'available' puppy
Puppies are clearly from different pedigrees and color lines
Parents gallery shows a range of Danes, some of which cannot produce the colors of the puppies that are available
So many puppies are 'magically' available and always exactly 8 weeks old
Long paragraphs about each puppy meant to 'seal the deal' and get you to buy (emotional purchase)
Many of the photos on the website are stock images that are easy to find and use for free
No information about health testing (hips, heart, eyes, thyroid)
No contract or applications required
They can 'purchase an airline ticket' within 2 hours and ship your puppy to you the same day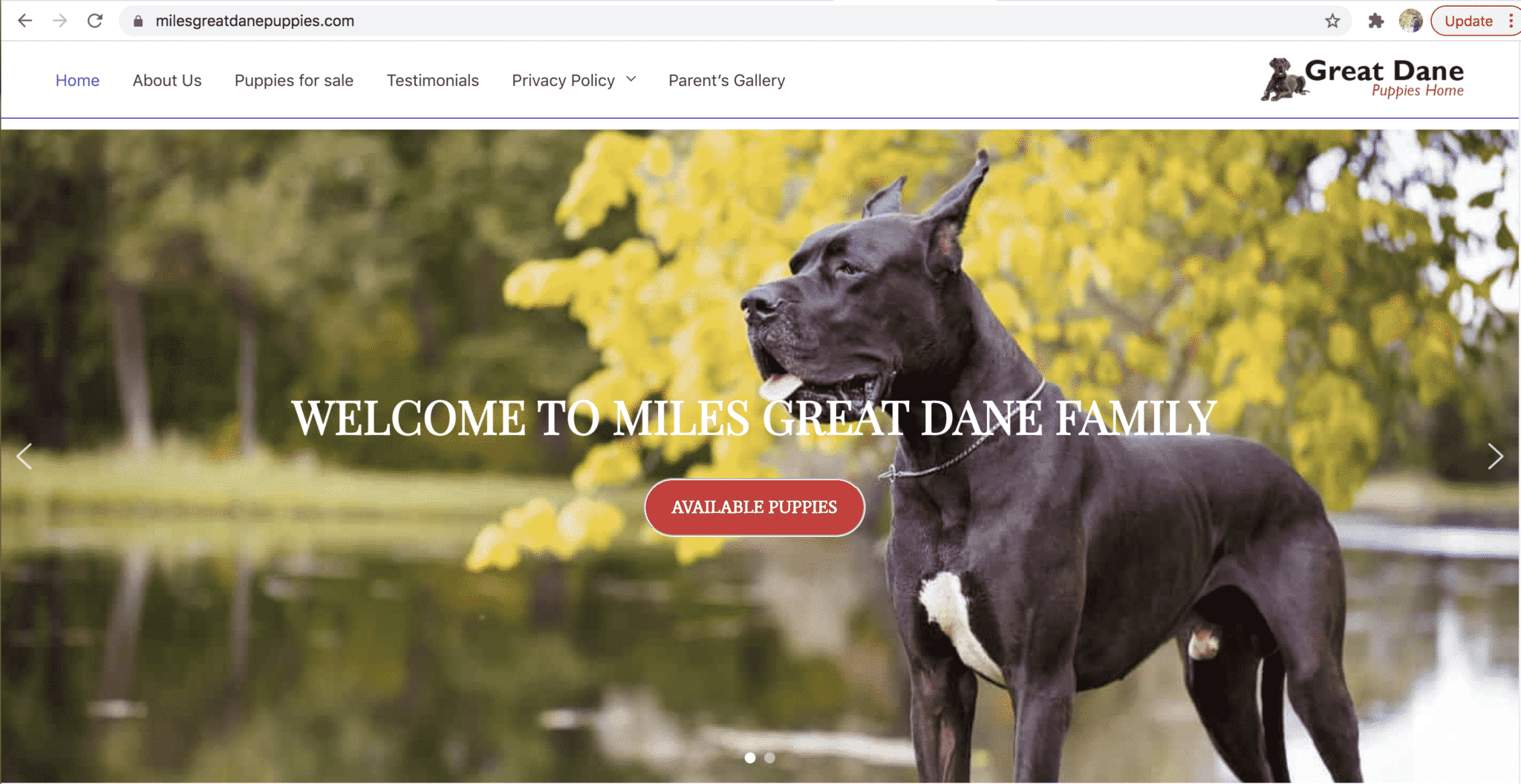 TALL SOLID GREAT DANES / MARVEL GREAT DANES
This is another one of those made up kennel names that doubles as a search engine keyword. 'Tall Solid Great Danes" is a scam.
MAJOR RED FLAGS:
Several puppies are available and magically 8 weeks of age/ready to go
Puppies are clearly from different pedigrees/litters
Buy now buttons (always a scam)
Heartstring writing: attempting to appeal to your emotional side by claiming that puppies are 'raised on a farm, kid friendly, well built, champion bloodlines'
Different business name ('Marvel Great Danes') cited on the 'guarantees' page
Marvel Great Danes is also a known and widely documented scam
No contracts or applications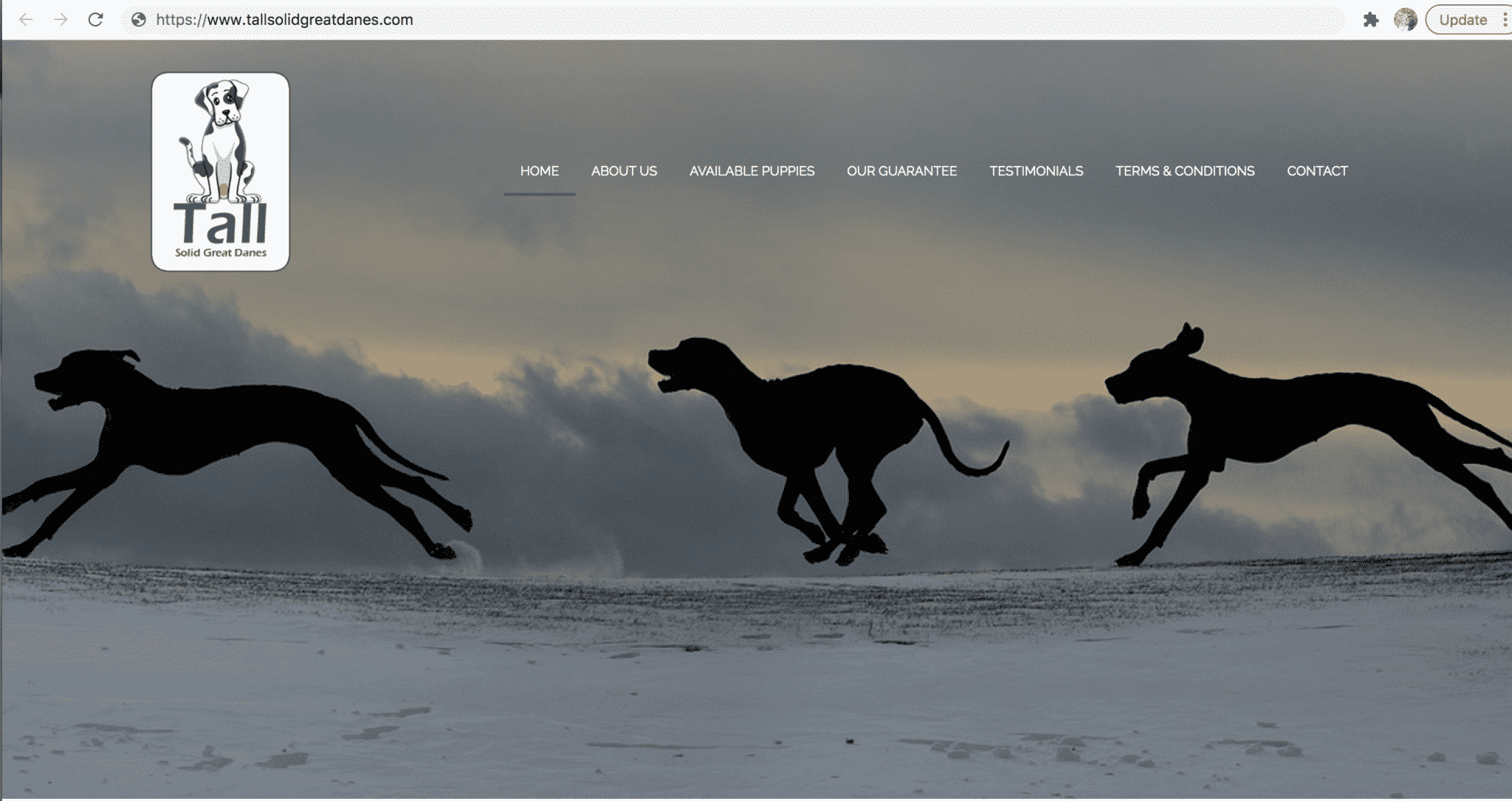 WESTLAND DANES
Scam City! Westland Danes offers 'fast shipping' of 'Euro' AKC puppies for less than $700. Red flags everywhere! This is 100% a scam, no matter how much you want it to be real.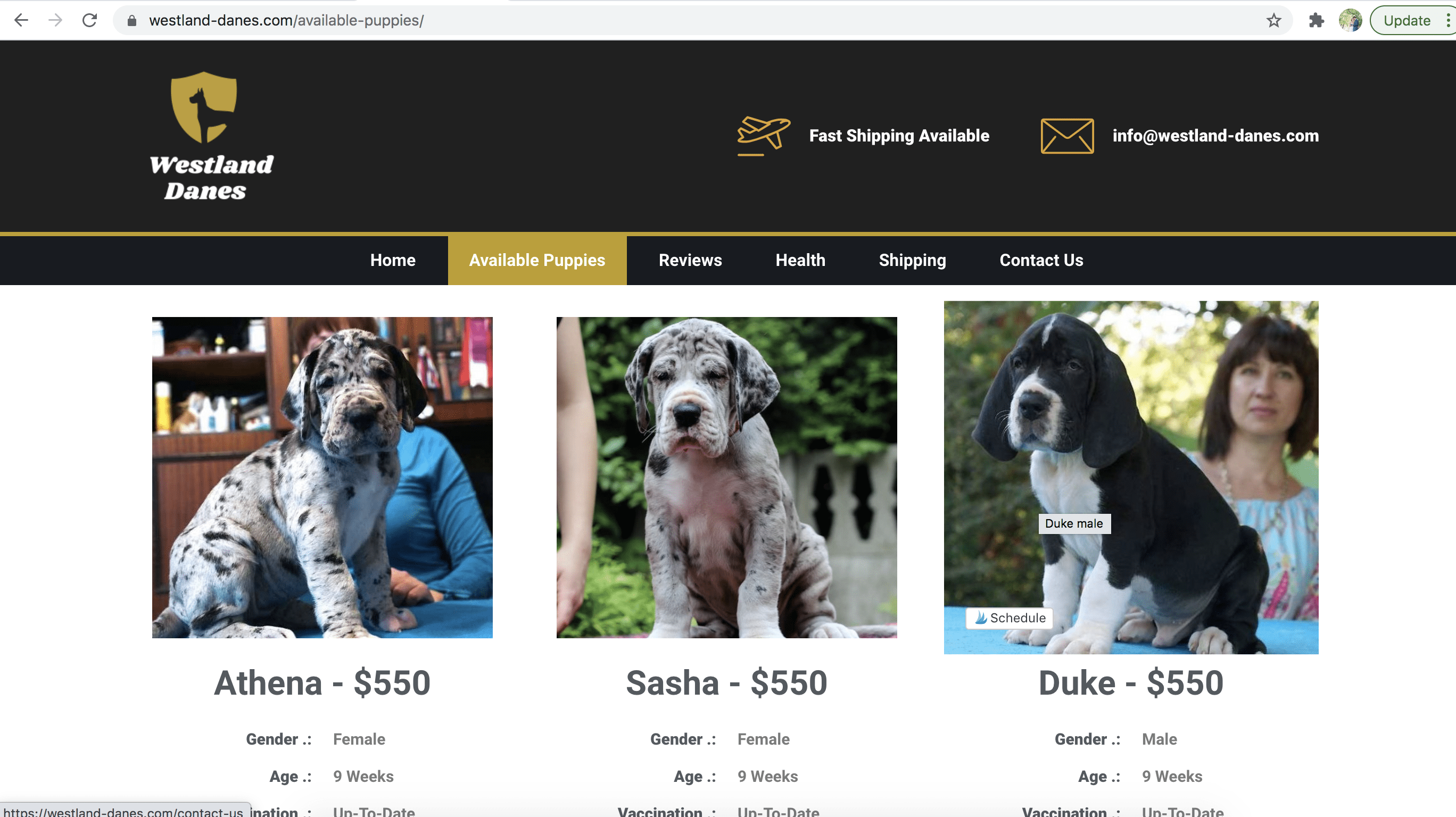 STANDARD GREAT DANES
I can't even get past the first page on this one because the scam is SO obvious, and yet somebody was asking in a Dane group if this company was legitimate. They were frustrated that the breeder hadn't called them back yet.
Which tells me that people are STILL FALLING FOR THIS STUFF! YIKES!
First page. Spelling error straight out of the gate (see 'Registere'). Keyword as business name and site title 'Standard Great Danes' and 'Great Dane Pups'.
Scam scam scam!
Multiple puppies available from clearly different litters and pedigrees, photographed against different backgrounds, offered for less than $1000 with a buy now button.
This is NEVER LEGITIMATE no matter how much you want it to be.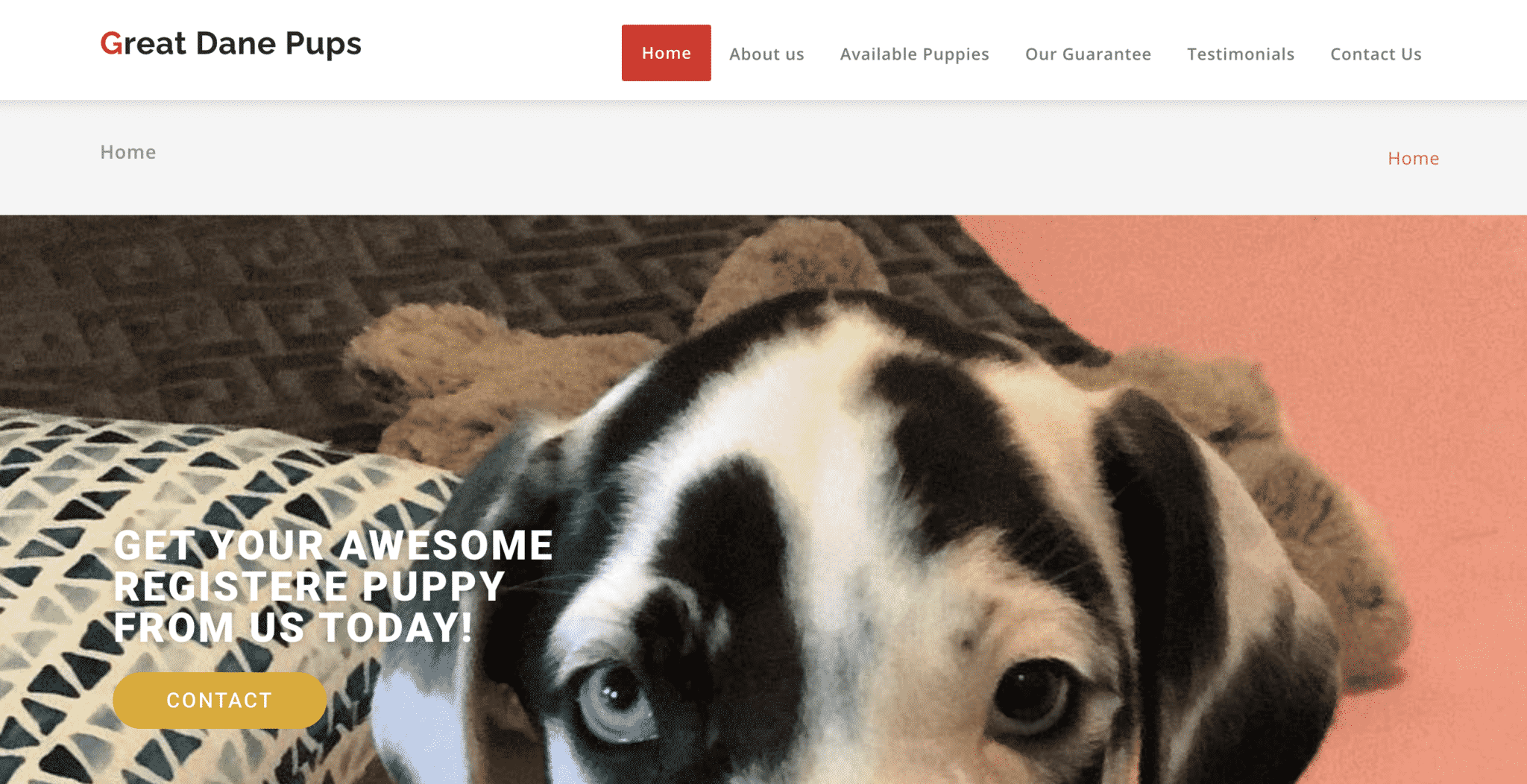 Here is a list (not exhaustive) of scam Great Dane Breeders whose websites have been shut down:
Millie Great Dane Pups
Johnson Great Dane Pups
Lycan Danes
Joseph Great Dane Pups
DuchDanes
ApolloDanes Farm
Puppies For All
Puppies King
Special Great Dane
Legacy Danes
AVOID SNEAKY BREEDER SCAMS
Do not accept unsolicited private messages from 'real people' on Facebook or Instagram who have 'puppies to sell'. Most of the time, this is a scam, no matter how nice the person is. If it's not a scam, it is very likely an unethical breeding operation.
Find breeders that fully health test their dogs (heart, hips, eyes, thyroid) and have the paperwork and OFA certifications to prove it. This is one of the best ways to eliminate scams and unethical breeders! Real breeders will have paperwork to share, CHIC numbers and OFA registrations you can verify for EACH parent against the kennel name at www.ofa.org.
Know that google search and social media are hotbeds for scammers.
Don't shop on emotion! Yes the puppy photos are cute. The scammers have gotten VERY good at convincing people that want a puppy ASAP that the perfect puppy is available and will be sold to them and shipped asap.
NEVER, EVER click 'buy now' or 'purchase'. Dogs are live animals and a commitment, not a pair of shoes. Buy now buttons are always a scam.
Don't shop on price. Scammers often intentionally price below $1000 because they are attempting to hit on that spot between emotional purchase and getting a 'deal'.
Use Great Dane review, health and information sites like ours to learn more about Great Danes so that you can be an informed buyer.