Dog bite prevention is one thing that all dog owners should know all about!
Dogs are one of the most beloved creatures on the planet. They are known for their loyalty, affection, and playful demeanor. However, dogs can also be quite dangerous, especially if they are not properly trained or socialized. Each year, millions of people are bitten by dogs, many of whom require medical attention. In this blog post, we will discuss how to avoid an attack and what to do if you are bit by an animal.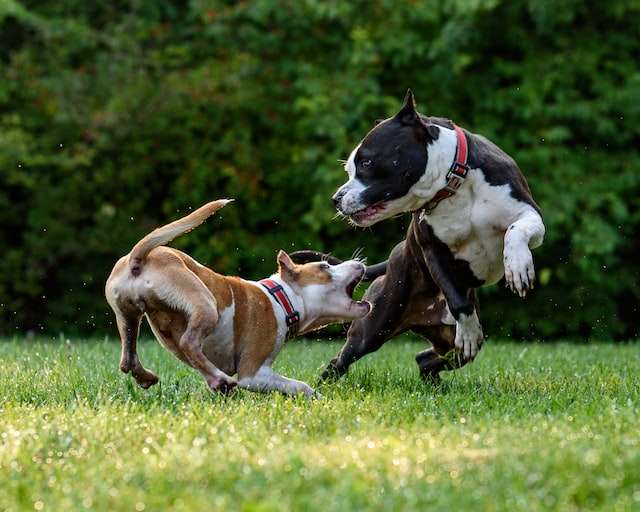 DOG BITE PREVENTION
Dog bite prevention is important for ANY dog owner, not just a dog that has a bite record.
Any dog can demonstrate good behavior every single day, but get afraid when they feel threatened. Dogs bite when owners may least expect it. Most dog bites can also be
There are many things you can do to prevent your pupper from biting someone.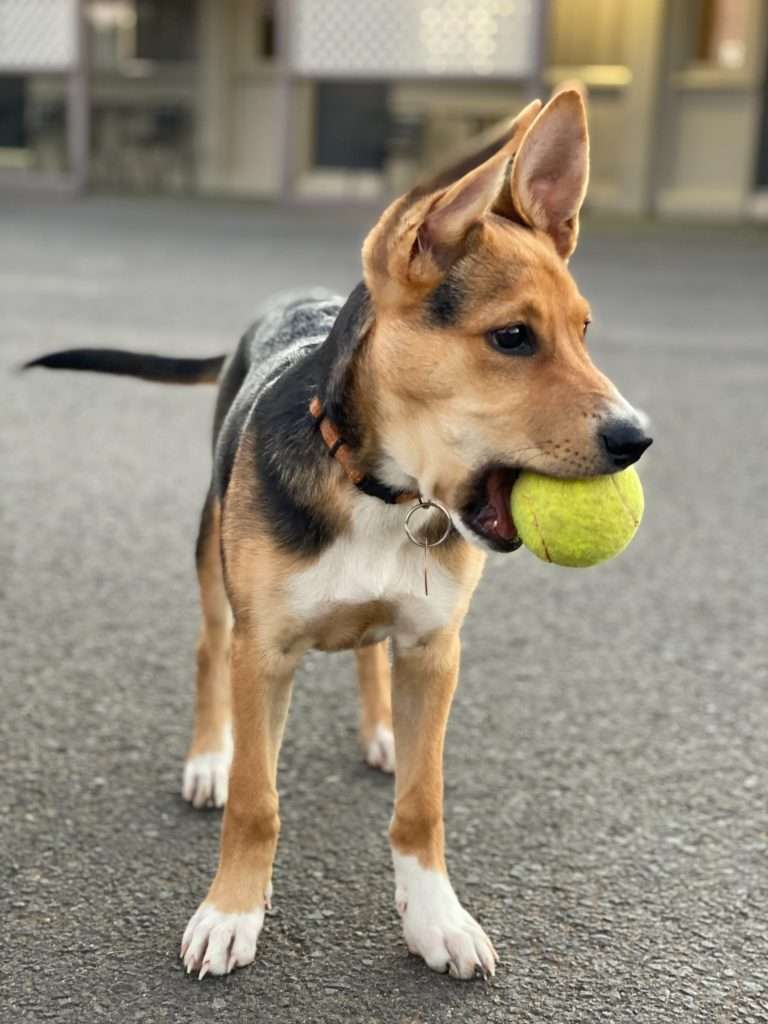 Proper socialization is one of the most important things you can do to prevent your dog from biting. Socialization means exposing your dog to a variety of people, places, and experiences in a positive way so that they learn to cope with new situations without feeling scared or threatened.
You should also provide your dog with basic obedience training. Obedience training will help your pup to understand what you expect from them and give them the confidence to follow your commands.
Let's dive in to more solutions for how to prevent dog bites.
WHAT ARE THE TOP CAUSES OF DOG BITES?
Most dog bites are caused by fear or anxiety. Dogs may feel threatened by unfamiliar people, other animals, an unfamiliar pup, a young child, small puppies, or new environments. They may also become defensive if they perceive that their food, toys, or territory is being threatened.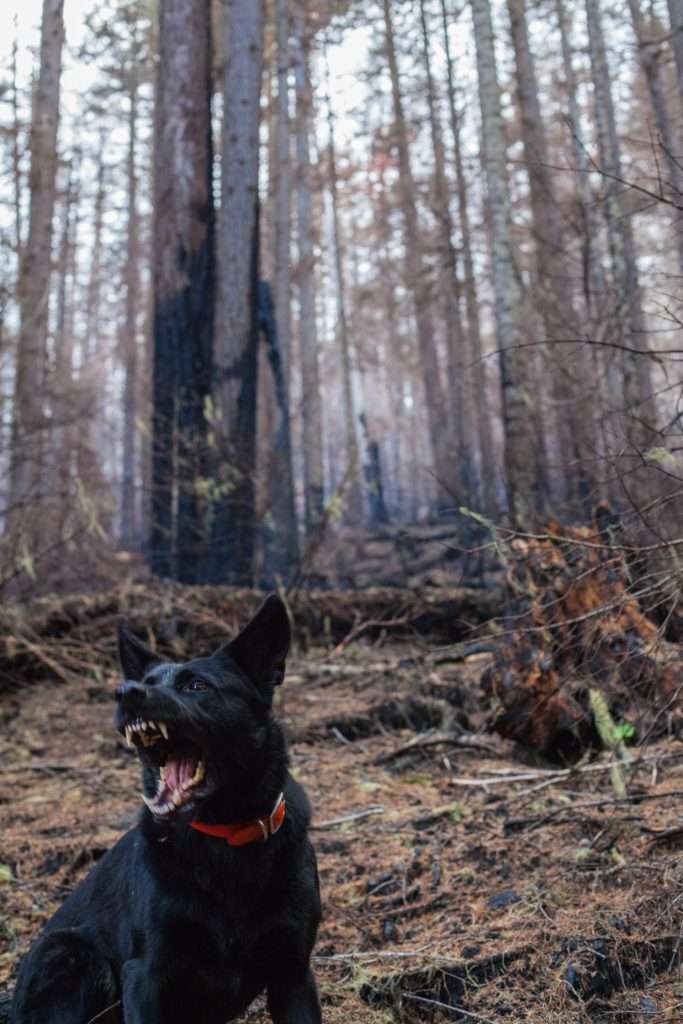 Common causes of dog bites include:
Lack of socialization
Lack of obedience training
Pain or illness
Fear of young children
Fear of being around other dogs
Loud noises
Someone getting invasive with dog's space
Most dogs will give off body language to imply that they are uncomfortable with a situation before growling. Body language is one of the key indicators a family or dog owner can use to prevent a bite from happening.
DOG BEHAVIOR AND COMMUNICATION WITH THEIR BODY BEFORE DOG BITES
All animal owners should learn to read their dog's body language so they can prevent their dog from feeling scared or threatened. Common signs that a dog is feeling scared or threatened include:
Hiding behind the owner
Trying to get away from the person or animal
Lying down with their belly up
Ears pulled back
Tail between their legs
Whimpering or barking
Growling
Lip licking
Showing teeth
Freezing in place
If you see any of these signs, it's important to remove your dog from the situation immediately. Ignoring these signs can result in a bite.
EYE CONTACT AND AN UNFAMILIAR DOG
Many times, a pup will get uncomfortable with direct eye contact. It can help prevent a dog bite if you avoid direct eye contact with a pup that you do not know.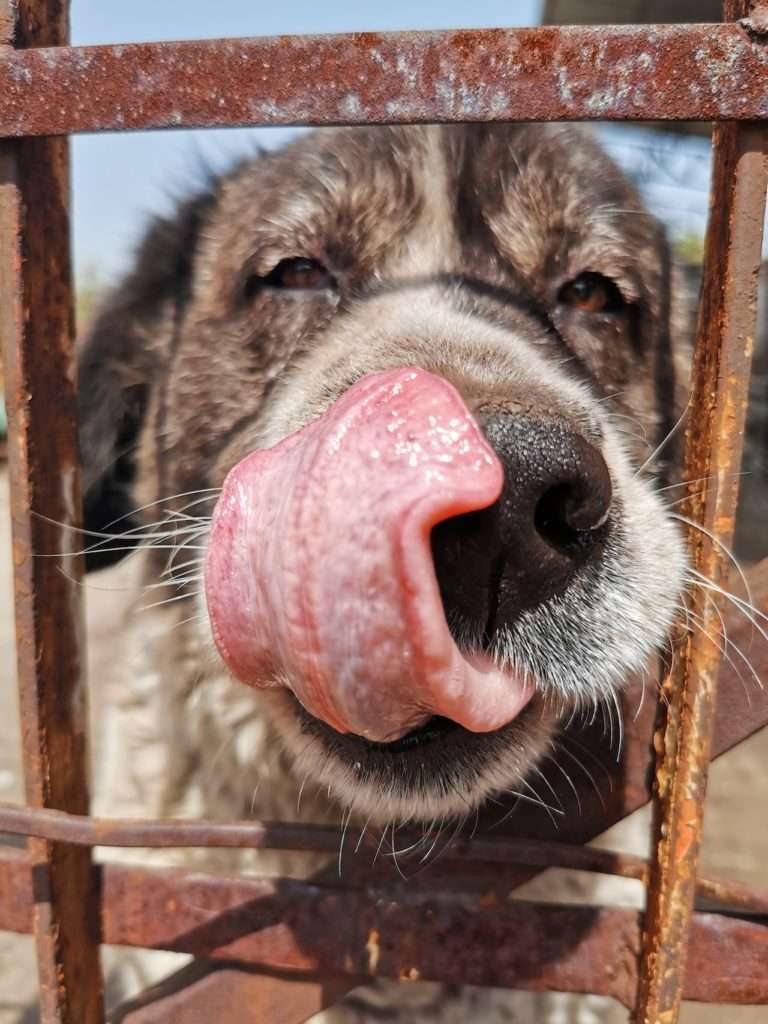 If your own pup is nervous, you can even practice avoiding eye contact with your dog, gently getting down to their level and showing them that you are not there to hurt them but to protect them.
Avoid petting them with any fast movements, and continue to avoid eye contact while slowly allowing them to come around. Responsible dog ownership is knowing that your pup is the only one that can prevent dog bites in most situations.
Remember, any dog has the potential to bite so it's important to be prepared and know what to do if you find yourself in a situation where a dog is feeling threatened.
PUPPIES AND YOUR DOG
Some dogs have a hard time understanding the behavior of a puppy. Puppies are playful by nature and often unaware of their size. They may also jump, nip, or mouth people in an attempt to play.
Even if your dog has no bite record or history and is great with familiar dogs, it is important to be cautious when they are playing with a pet that is much younger than them. Everyday activities for an adult or senior dog can seem intense and high-strung when a young dog is involved.
YOUNG CHILDREN AND PREVENTING DOG BITES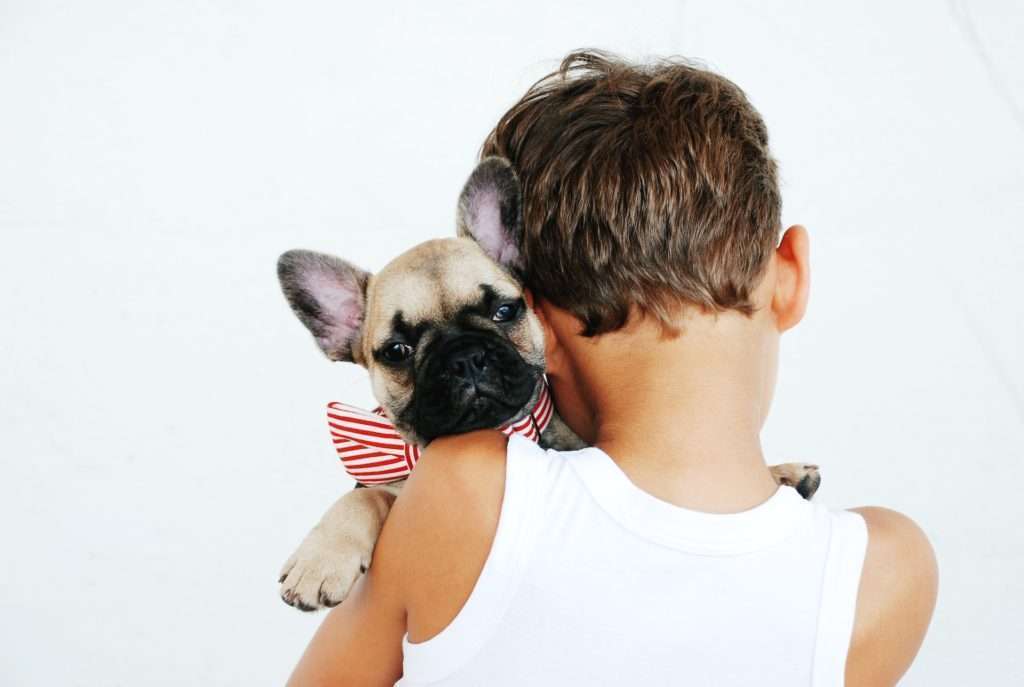 Dogs can have a hard time interpreting the body communication language of children.
According to the Centers for Disease Control (CDC) and the Humane Society, there are approximately 4.7 million dog bites every year in the U.S., and it's believed this estimate is low.
Unfortunately, children are common victims of being bitten by dogs. And, in addition, many dog owners also have children living in the same home.
Therefore, it is of utmost importance that your dog and child both understand how to live as a cohesive family.
TEACH YOUR CHILD TO INTERACT WITH YOUR DOG APPROPRIATELY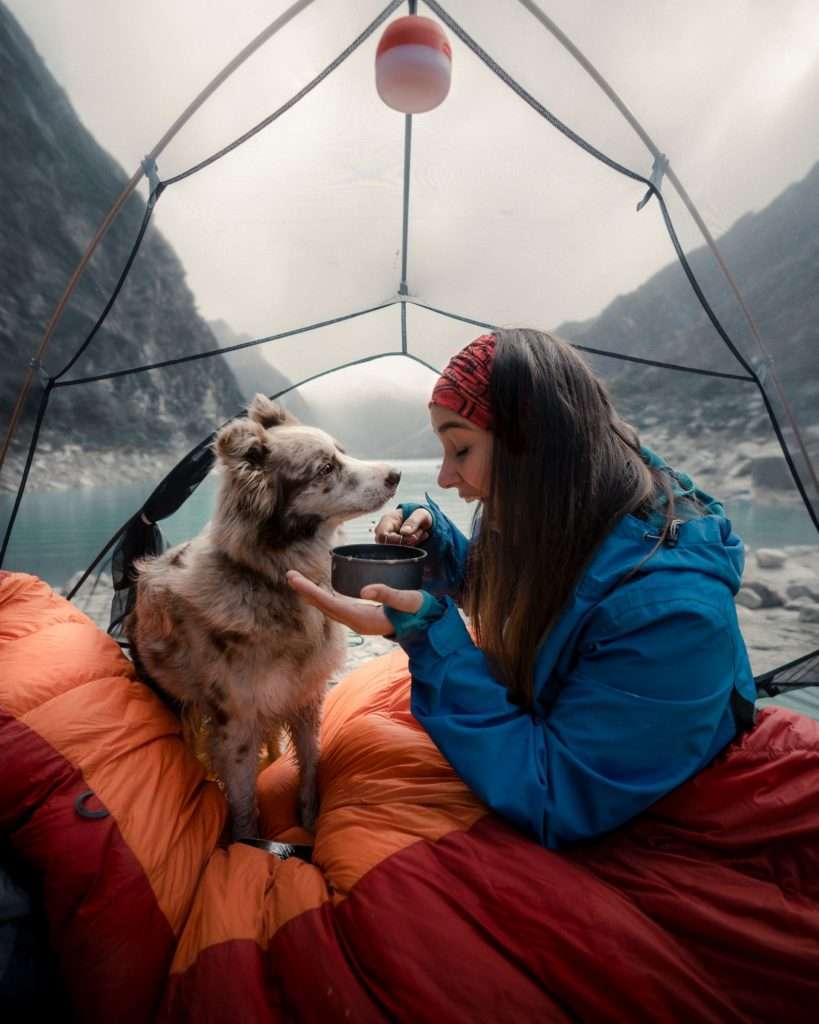 Many bites happen because children are inappropriately interacting with dogs. Children get bitten because first the child might do something aggravating to the dog over months and months, sometimes even years.
Therefore, it is crucial to teach your children to interact appropriately with your pet.
A child should never:
Approach a dog they don't know without permission
Hug or kiss when the pet doesn't expect it
Pull ears or tail
Climb on or kick
Hit, kick, or scream at any pet
Bother a sleeping, eating, or sick animal
Lay on top of
Grab by the tail
Put their face close to face or head
Pull on ears or tail
Disturb while eating, drinking, playing with a toy, or sleeping
Try to take food away from them
Play inside the kennel with them
Kids are capable of learning safety when a parent or guardian is willing to teach them what it looks like to respect their pet.
TEACH YOUR DOG TO INTERACT IWTH YOUR CHILD APPROPRIATELY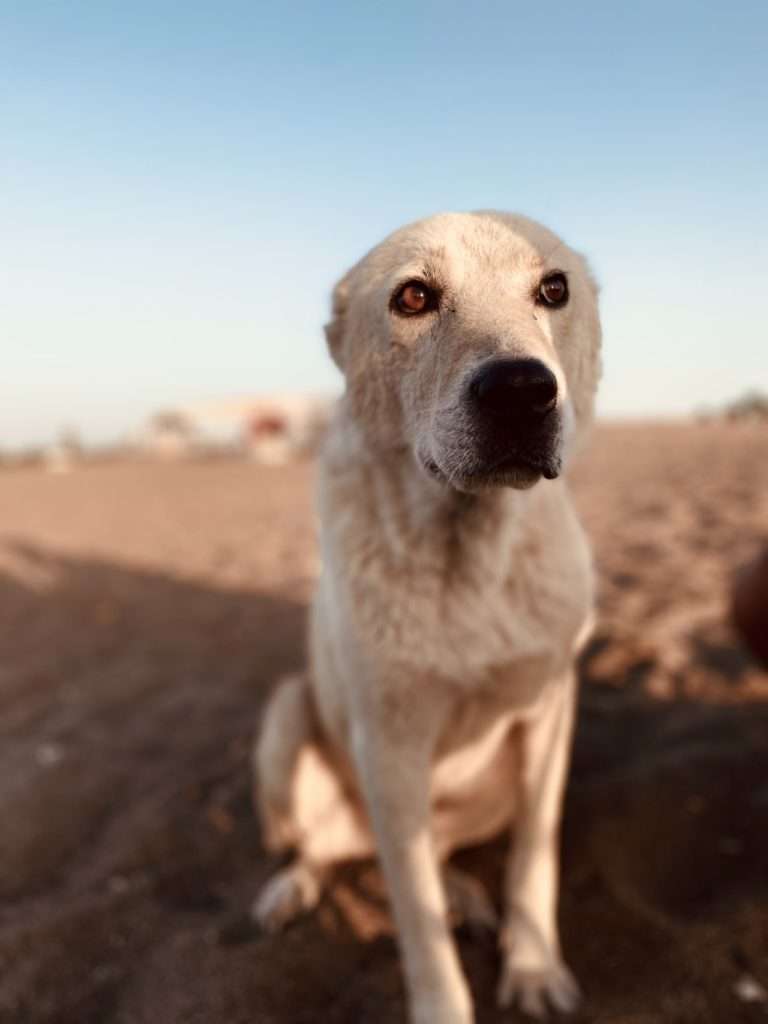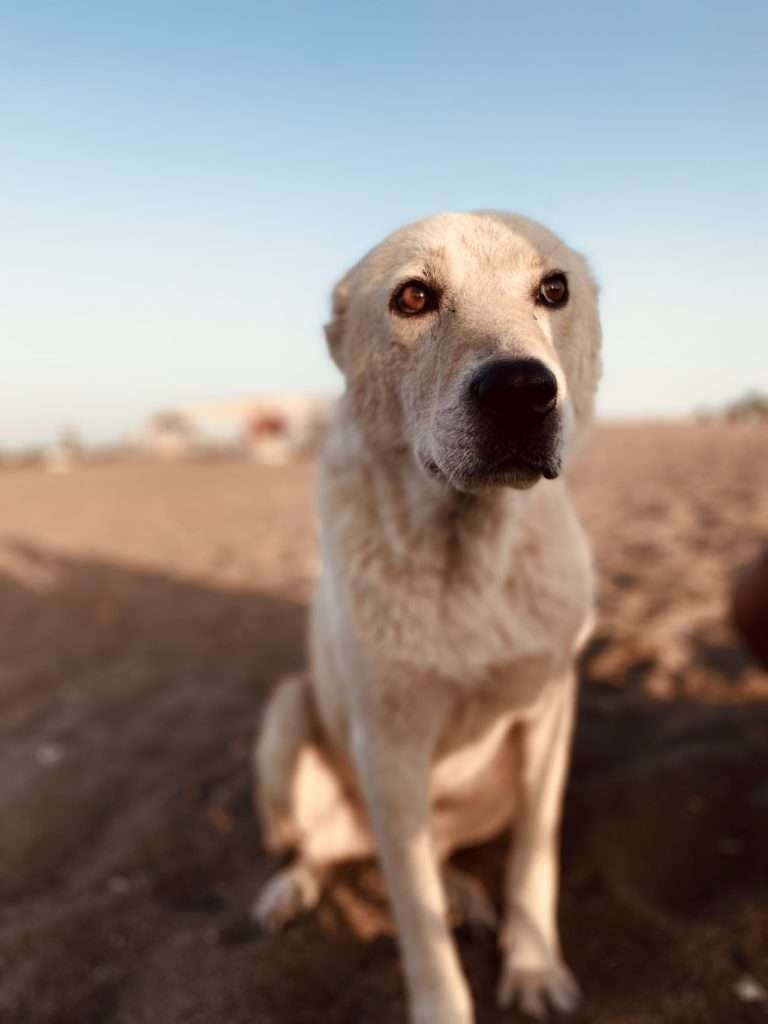 Just like it is important that kids respect their animals, it is equally important that you teach the animal rules of safety while they are in the vicinity of a child.
No jumping
No playing with ropes/tug toys as it is easy for the animal to accidentally bite the child instead of the toy when playing
No playing with food or toys around the child
No taking food away from the child
Sit/down when greeting a child
Be gentle when taking treats
Walk calmly on a leash past a child
Never put their face close to the child's face
Leave an area if they are feeling uncomfortable or scared (have a strong stay/off command)
If overly excited, spend some time in their crate to maintain calm behavior
INTRODUCING A KID TO AN ANIMAL
A pup that is not used to being around children, or any new person for that matter, can become startled and defensive if they feel like their personal space is being invaded. It is important to introduce your pet to a child gradually and allow them to get used to the smell, sounds, and movement of a child before expecting them to be okay with close interaction.
When you are first introducing your pet to a child, it is important that the introduction takes place in a quiet area without too much commotion. Allow the child to approach the animal while maintaining a calm demeanor. If
DON'T LEAVE YOUR KIDS AROUND DOGS BY THEMSELVES
You should also never leave a small child unsupervised with any dog, even if the pup is friendly. Dogs can become defensive when children get too close to their food or toys, or if they feel like the child is invading their space.
MY DOGGO IS NERVOUS AROUND DOGS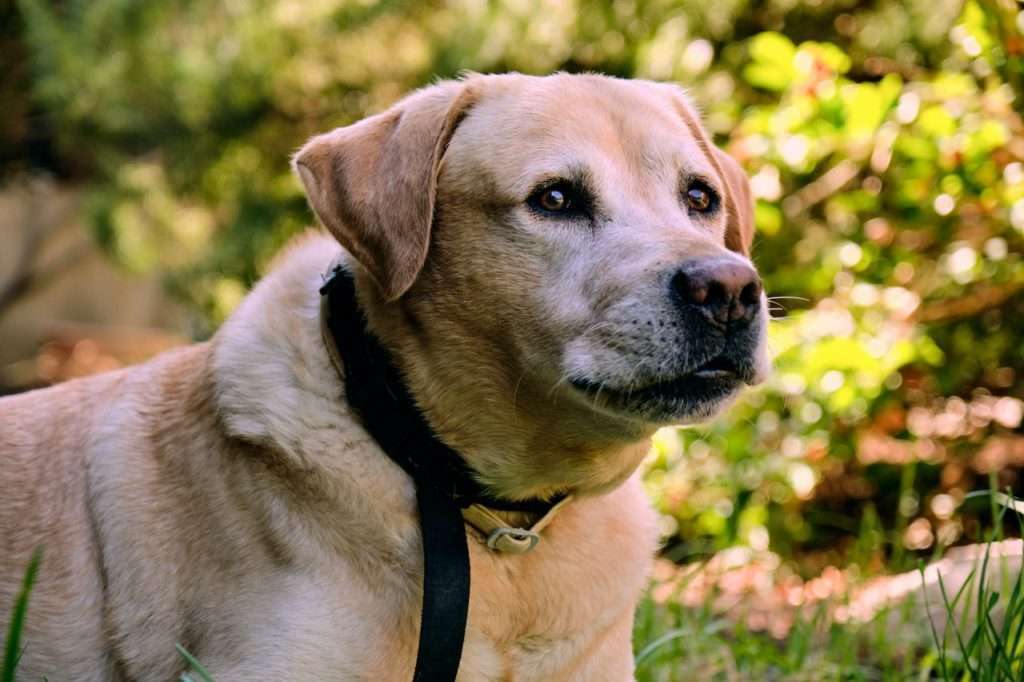 If you have a pup that is fearful of an unknown dog or new animals, it is still possible to avoid and prevent bites.
Some dogs will simply not enjoy socialization activities where there are a lot of new dogs such as parks or beaches. If this is the case with your dog, it's best to provide other outlets for socialization such as hikes, smells and finding the right outlet for your specific dog's needs and breed.
SOCIALIZATION IDEAS FOR A NERVOUS DOG
Even if your own pup does not demonstrate aggressive behavior, he or she may be nervous around others. Finding an outlet for them to get their energy out without feeling uncomfortable is crucial. Here are some ideas: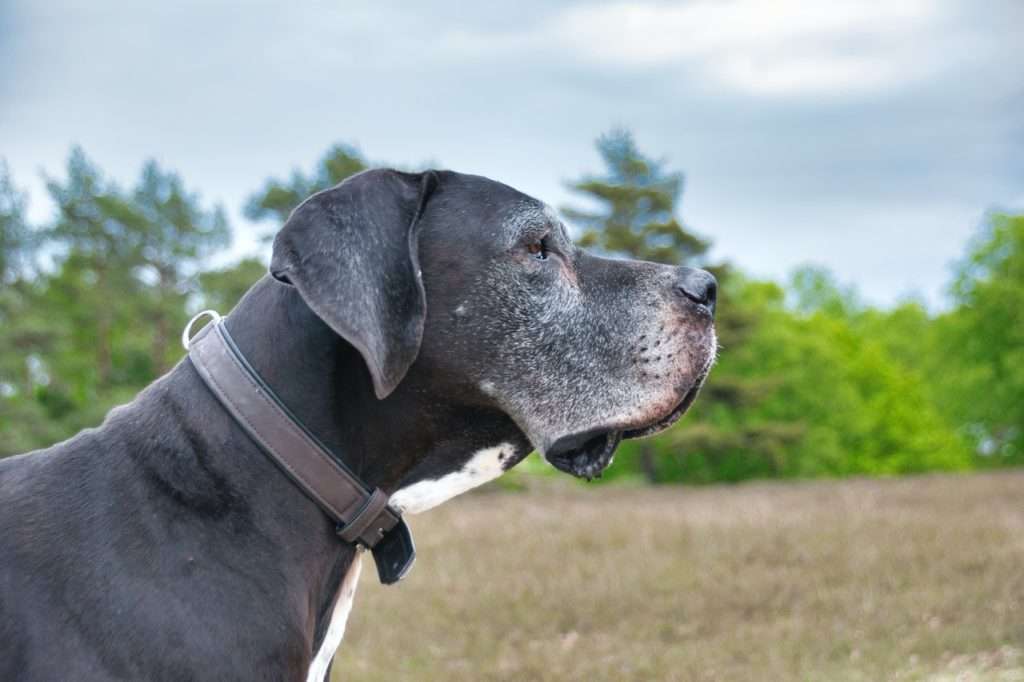 Sniffing Activities: This can be done on a leash or in an enclosed area. All you need is some tasty treats and patience! Let your pup take their time to smell around and get used to the new smells. Try not to move too fast or make sudden movements as this may startle them.
Scented Toys: You can purchase special toys that come with a scent. This can help your pup feel more comfortable around other pup by getting them used to the smell. Tug of War: Playing tug of war is a great way to get your pup's energy out without having to be in close proximity to other pups.
Hide and Seek: Hiding treats around the house or in your backyard is a great way to keep your pup's mind active. This is also a good way to get them used to new smells if you are hiding the treats in different areas each time.
Remember, socialization is key for preventing dog bites! Dogs that are not properly socialized are more likely to bite out of fear or anxiety. If you are unsure about your dog's socialization level, consult with a professional trainer or behaviorist.
There are also many management tools that can help prevent bites from occurring such as muzzle training, body harnesses, and head collars.
If you are experiencing a dog bite where dogs require medical attention, immediately wash the wounds, avoid if it is a potentially dangerous situation and if anybody is severely injured, and always seek medical care for ANY bites.
READ MORE: