Great Dane puppy fear stages often happen without warning and can be alarming to pet parents. The great news is that puppy fear periods are temporary, and most puppies will eventually overcome them.
Great Dane puppyhood is full of big changes and new experiences. It's not surprising that puppies can sometimes become afraid of things that they're encountering for the first time. Fear is a normal survival instinct that all animals have.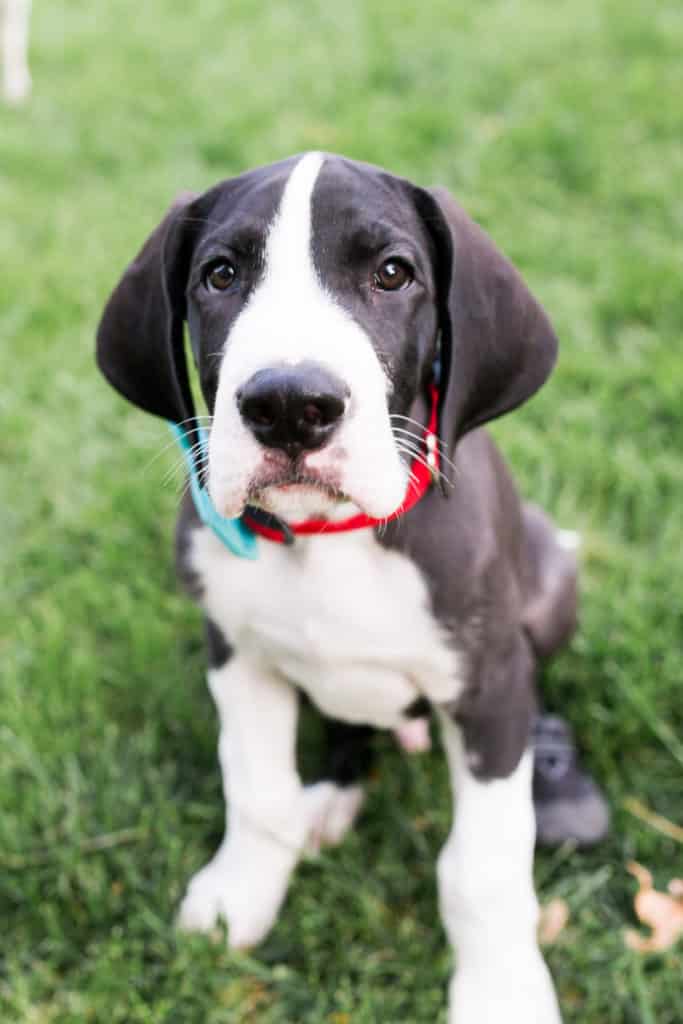 However, if a puppy's fear response is excessive or prolonged, it can become a real problem. Read on to learn more about Great Dane puppy fear periods!
GREAT DANE PUPPY FEAR STAGES: YOUNG PUPPIES AGES 2-8 WEEKS
There are several known fear periods in puppyhood, and each one is associated with a specific stage of development.
TWO WEEKS OF AGE
The first fear period begins at around two weeks old and lasts until about four weeks old. During this time, puppies are often afraid of sudden noises and movements. They may easily startle and should be handled calmly and gently, but still be exposed to a variety of sounds, motion, textures and touch.
SIX WEEKS OF AGE
The second fear period begins at around six weeks of age. Puppies at this age are learning how big the world is and may explore new behaviors such as resource guarding. While puppies at this age should be generally curious and confident, they may have a day (or a week) where they show fear about things that previously didn't bother them.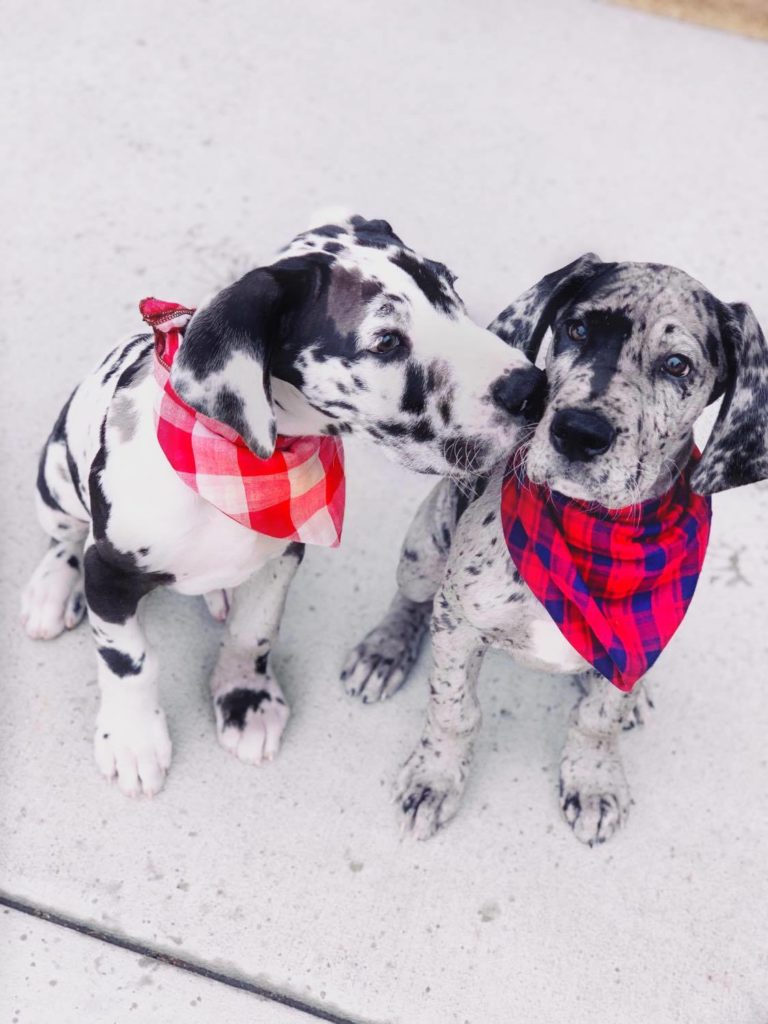 GREAT DANE PUPPY FEAR STAGES: OLDER PUPPIES AGED 8 WEEKS- 6 MONTHS
EIGHT WEEKS OF AGE
The next fear stage usually hits when a Great Dane puppy is about eight weeks old. This is when socialization should be in full swing, as the puppy is becoming fully aware of its surroundings and the people and animals in it. At this age, a puppy may show some fear of new environments, loud noises, or fast movement.
Thoughtful puppy socialization and positive reinforcement are key at this stage to help the puppy overcome any fears that may try to stick around.
Spend a lot of time exposing your puppy to a variety of textures, sights, and sounds. These experiences should be fun, positive, and varied. Challenge your puppy with tunnels, balls, cushions, and new things to see.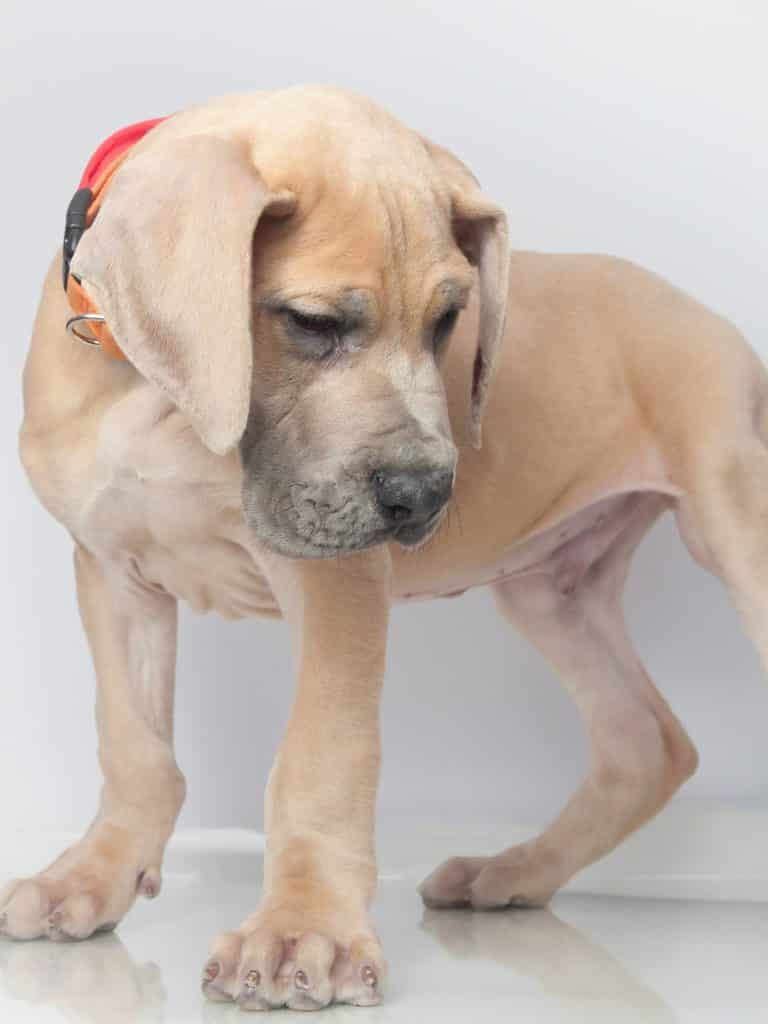 GREAT DANE PUPPY FEAR STAGES: AGES 6-14 MONTHS
The next fear stage comes between 6-14 months of age, and may happen more than once.
A puppy that was well socialized and who was previously fine around people, other dogs, or in the car may suddenly show fear. They may growl, bark, shy away or try to get out of the situation.
If your puppy is still exhibiting signs of fear during this stage, it's important to continue positive socialization and positive reinforcement training.
Fear stages that pop up will typically come and go, especially if you make an effort to help your suddenly fearful puppy have a positive experience.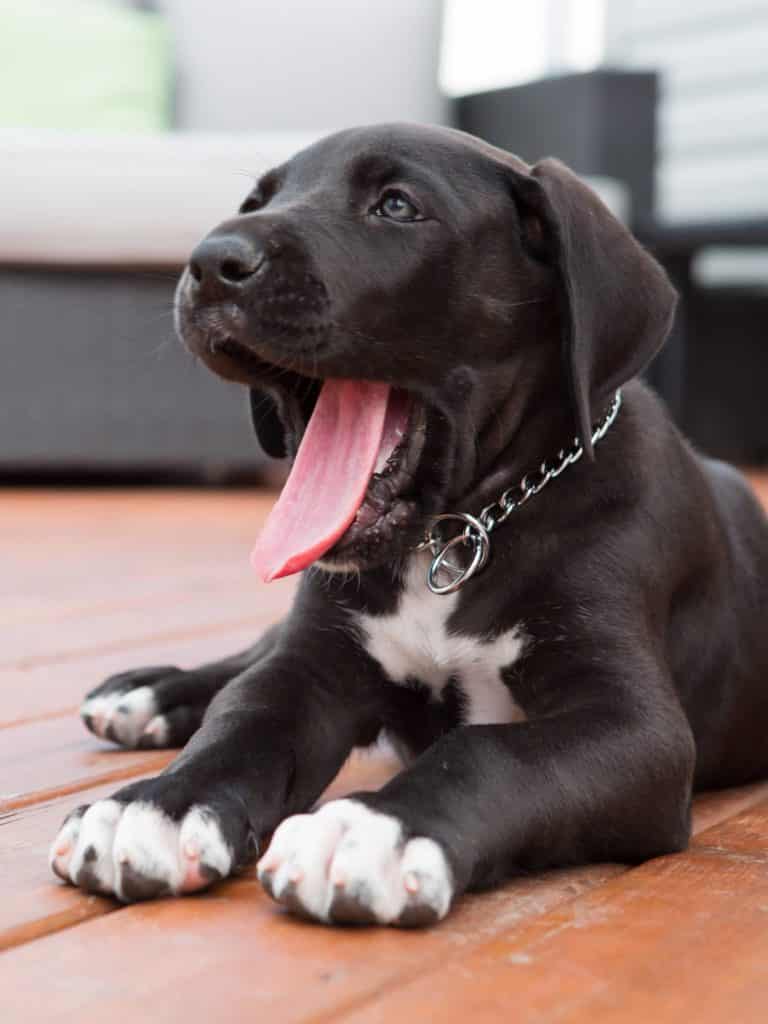 HOW TO HANDLE FEAR PERIODS IN GREAT DANE PUPPIES
If your puppy is exhibiting signs of fear during any of these fear stages, it's important to take action.
The best way to help a puppy overcome his fears is through positive reinforcement and socialization.
Make sure your puppy has plenty of opportunities to see new people, animals, and environments in a safe and controlled setting. Don't let people fuss over your puppy and scare him! Advocate for your dog.
Reward your puppy for displaying brave behaviors, and encourage your puppy to ignore people, dogs, and things in the environment.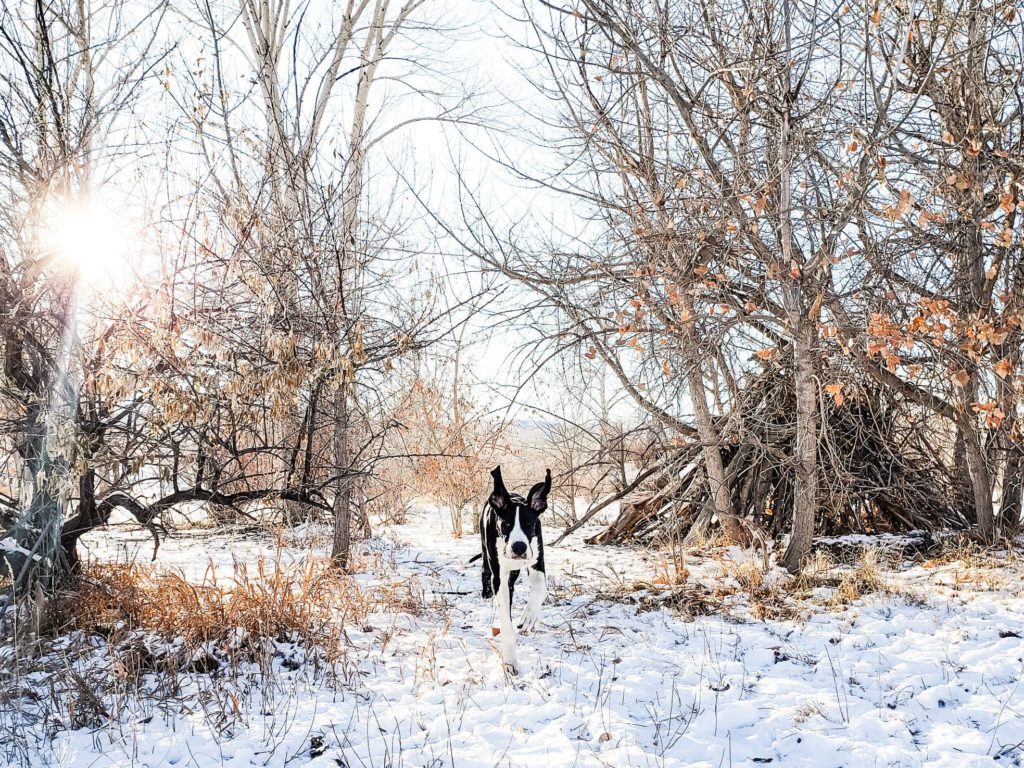 THOUGHTFUL SOCIALIZATION FOR GREAT DANES
With patience and guidance, your puppy will work through his fear stages and become a confident adult dog.
– Thoughtful socialization experiences are key
– Positive reinforcement, fun challenges and obedience training helps puppies build confidence and overcome fears
– Provide new experiences in a safe setting, listen to your dog and don't coddle or force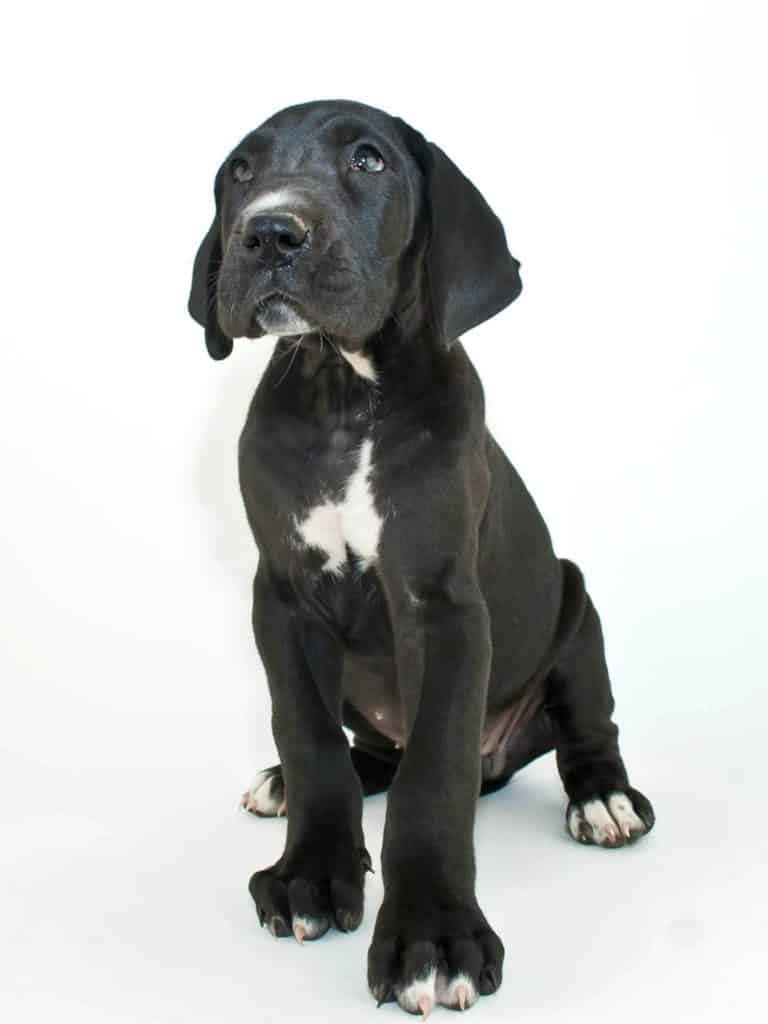 ETHICAL GREAT DANE BREEDING AND FEAR IN PUPPIES
Choosing an ethical breeder is going to put your Great Dane puppy one step ahead of the rest in regards to temperament and confidence.
If you are choosing a breeder, you should do your due diligence in finding one that health tests and raises their puppies with strong socialization skills like Puppy Culture.
Badly or poorly bred Great Danes tend to be overwhelmed with structural (and health) issues.
Off Color and Designer Great Danes
Bad Breeders
Scam Breeders: What to Look For
Breeders: Shady Business
Should I Choose a Breeder or Rescue?
Choosing a Dog From a Show Breeder
What Makes a Breeder Good?
GREAT DANE PUPPY TRAINING RESOURCES
READ MORE: