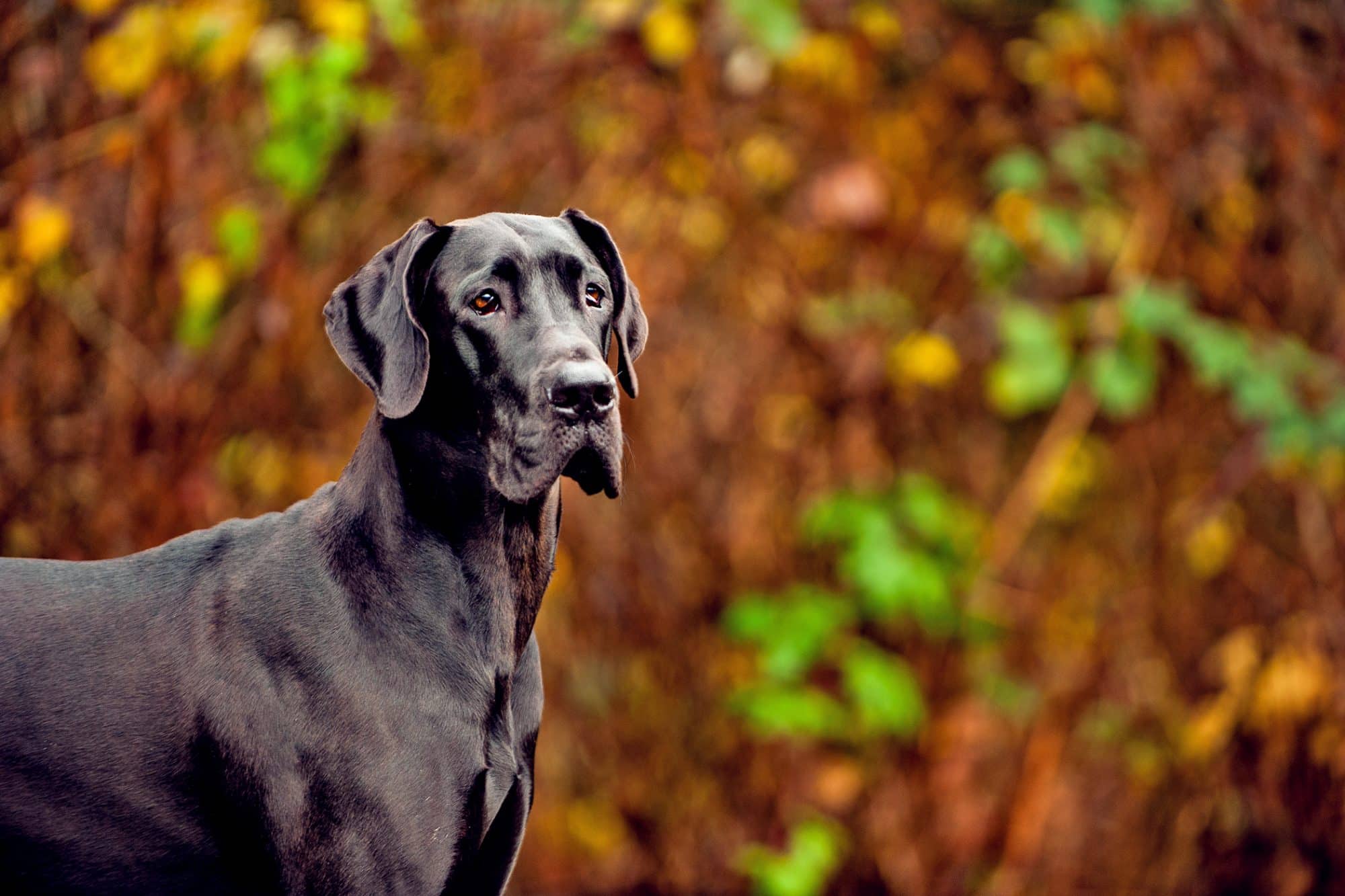 Knowing the signs of stress in dogs can help pet parents know when their dog is stressed, what normal behaviors are vs. anxious dog's body language, and ultimately help them keep their dog's stress levels under control.
WHAT ARE SOME OF THE COMMON SIGNS OF STRESS IN DOGS?
Many dogs feel stressed out over a variety of situations. If you think your dog is feeling anxious, they may show some of the following signs:
PANTING AND PACING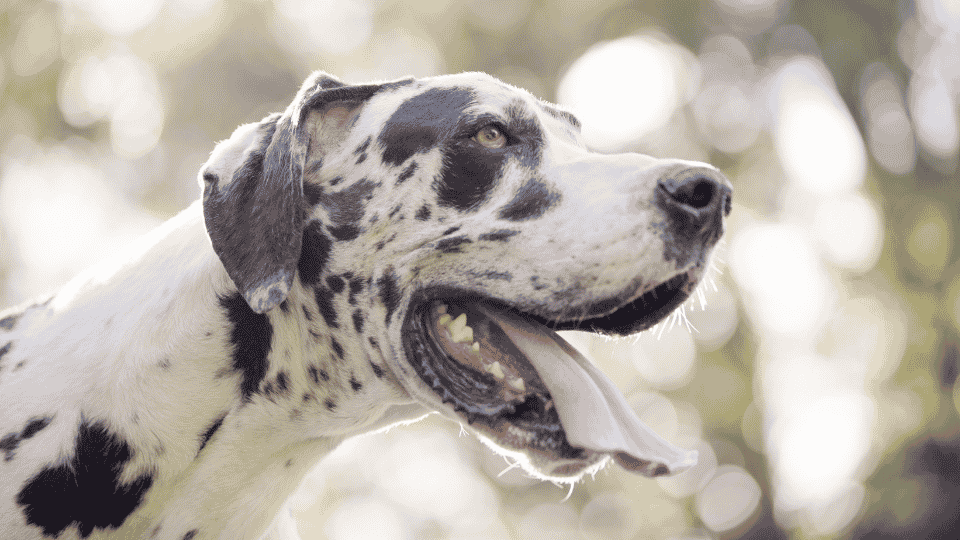 Panting or pacing: If your dog is feeling stress, they may start to pant excessively or pace back and forth. This is their way of trying to burn off excess energy and calm themselves down.

11 Ways to Help a Dog with Anxiety in the Car
Dogs Scared of Vet? Here's How to Help Them Overcome Their Fear
SHAKING OR TREMBLING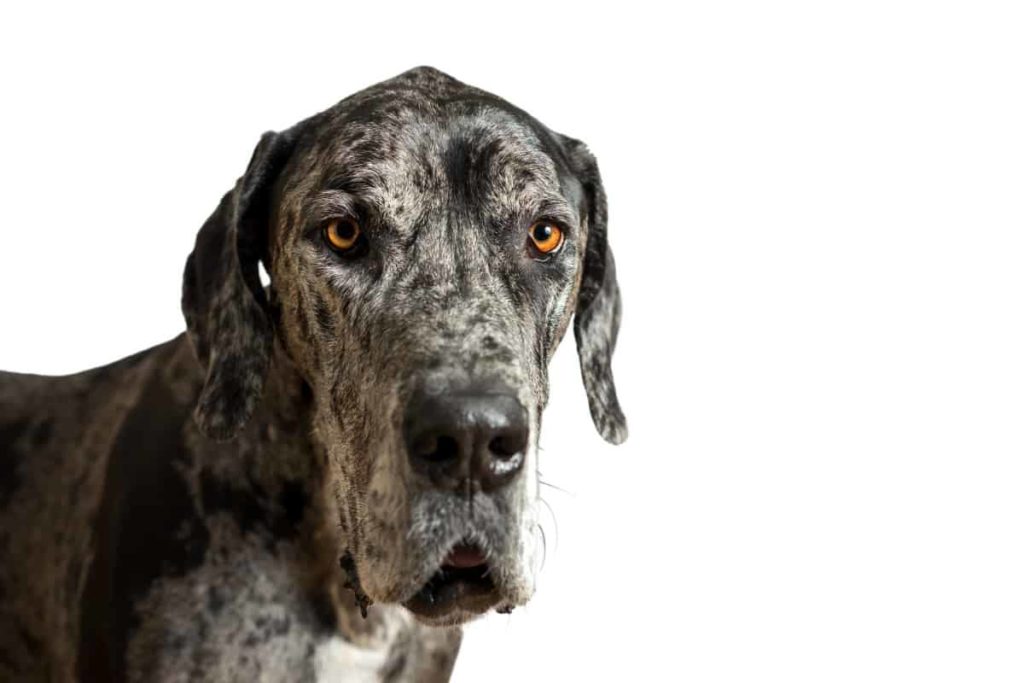 Shaking or trembling: Shaking or trembling can also be a sign that your dog is feeling stressed. This is usually accompanied by panting and pacing, as well as a wide-eyed, panicked look.
YAWNING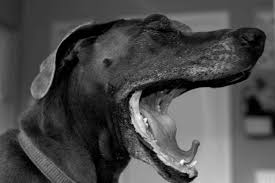 Yawning: Yawning may seem like an odd sign of stress, but it's actually your dog's way of trying to relieve tension.
LIP LICKING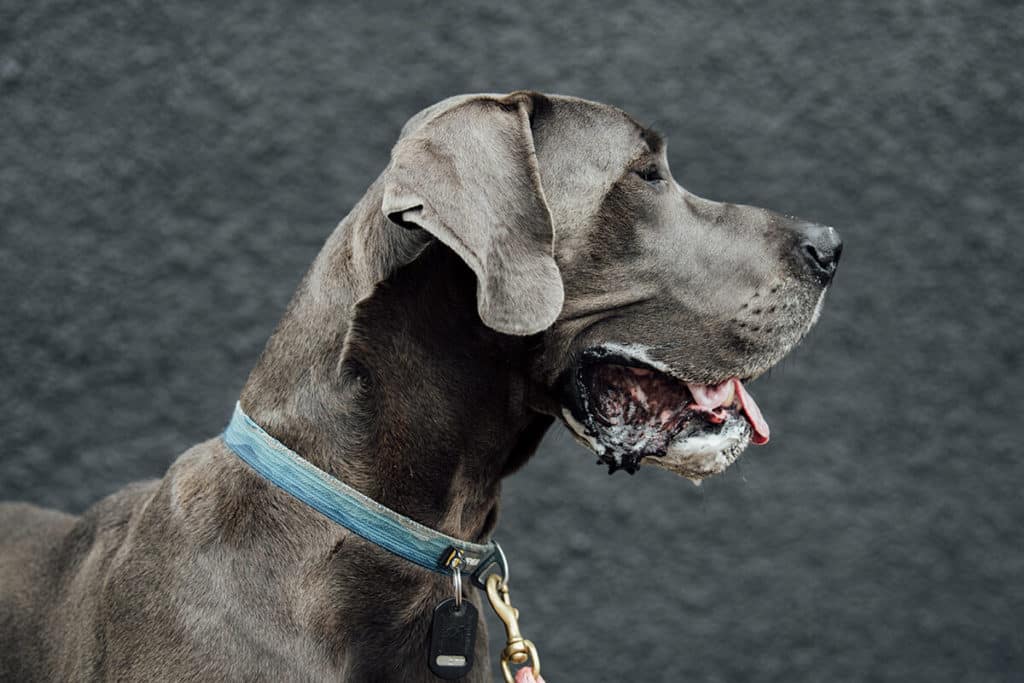 Lip licking: Licking lips is another common sign that your dog is feeling stress. This is usually a calming signal that dogs use to try and diffuse a stressful situation.
EXCESSIVE SLEEPING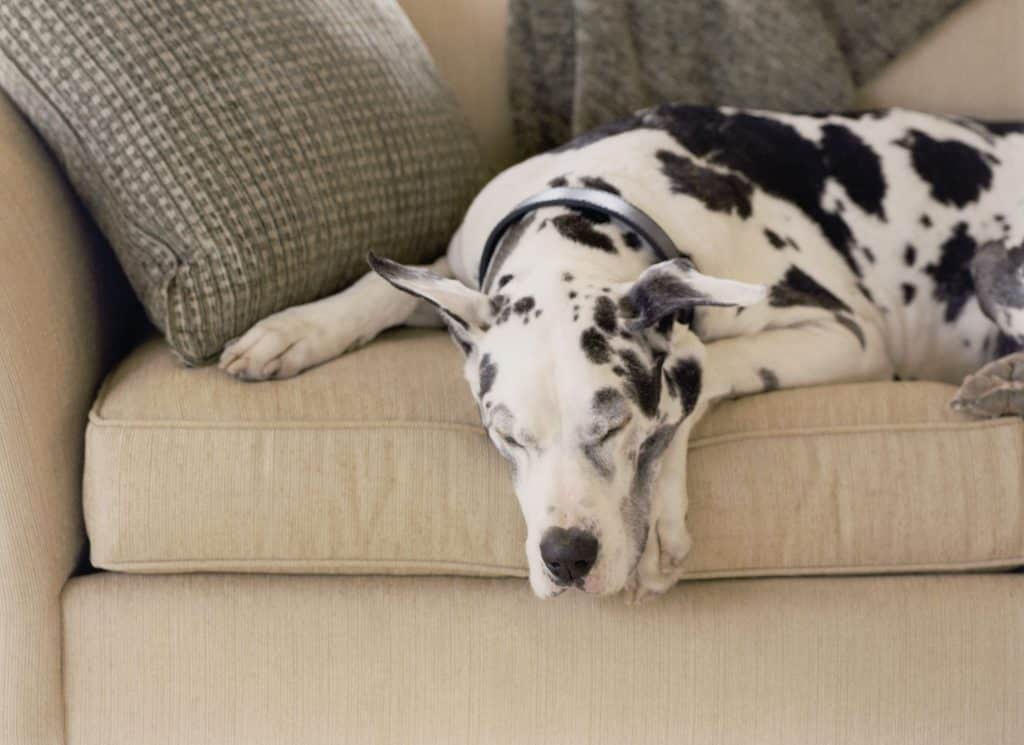 Abundance of sleeping: Some dogs will sleep to alleviate stress.
You should make sure you give your dog plenty of rest, but if they begin to sleep for a long period of time throughout the day, it may be their method of communicating to you that they feel stress.
Provide them with mental stimulation, get them active, and help them sleep and rest in short periods throughout the day that can help them feel their best.
FORWARD FACING EARS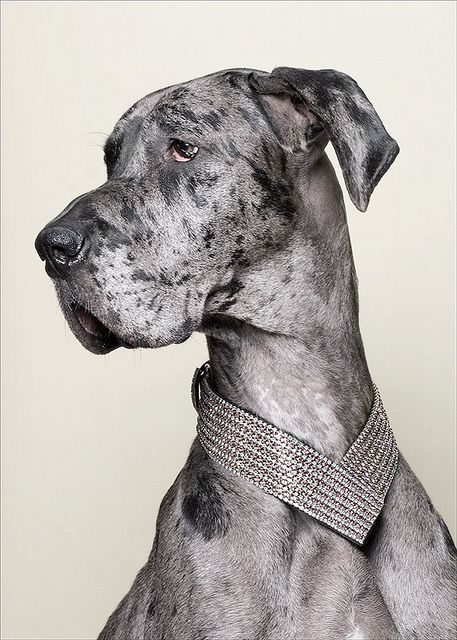 Forward facing ears: In stressful situations, a dog may show body language that includes forward-facing ears.
STIFF BODY LANGUAGE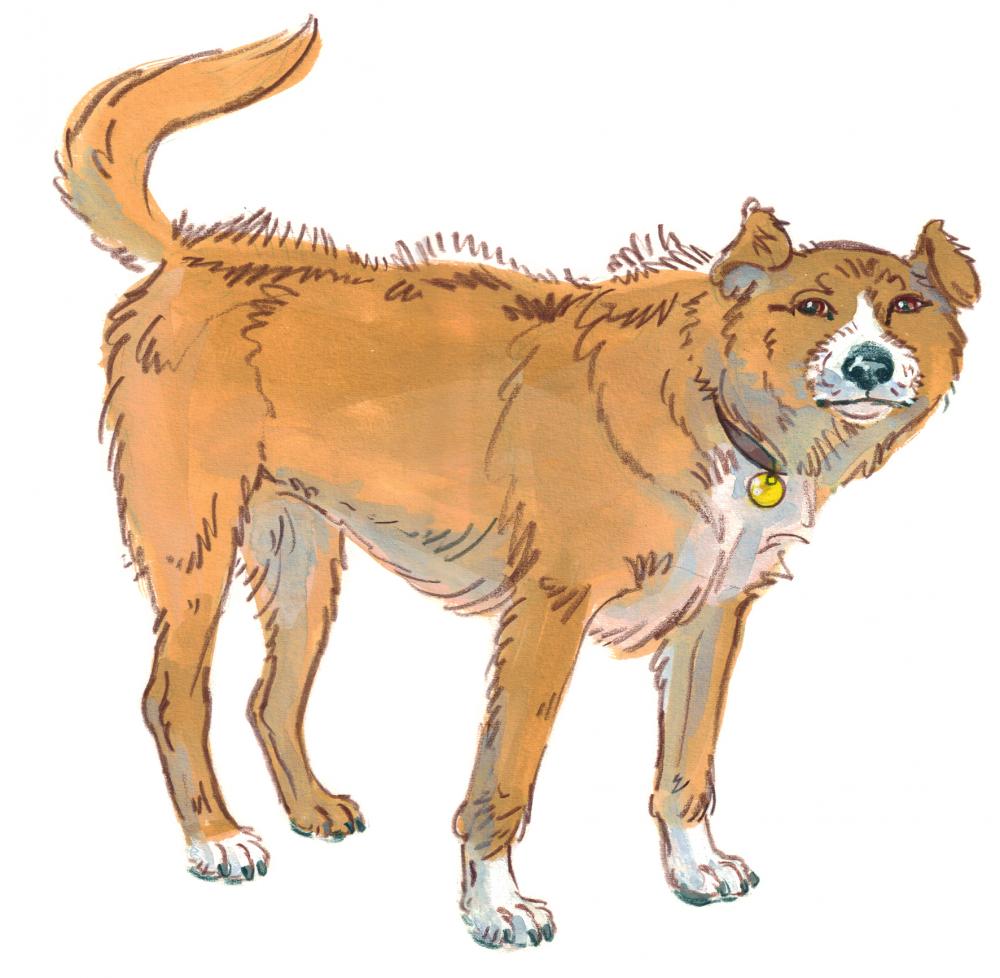 Stiff body language: Stiffness in the body can be a sign of stress, especially if your dog is usually relaxed and loose in their movements.
DESTRUCTIVE CHEWING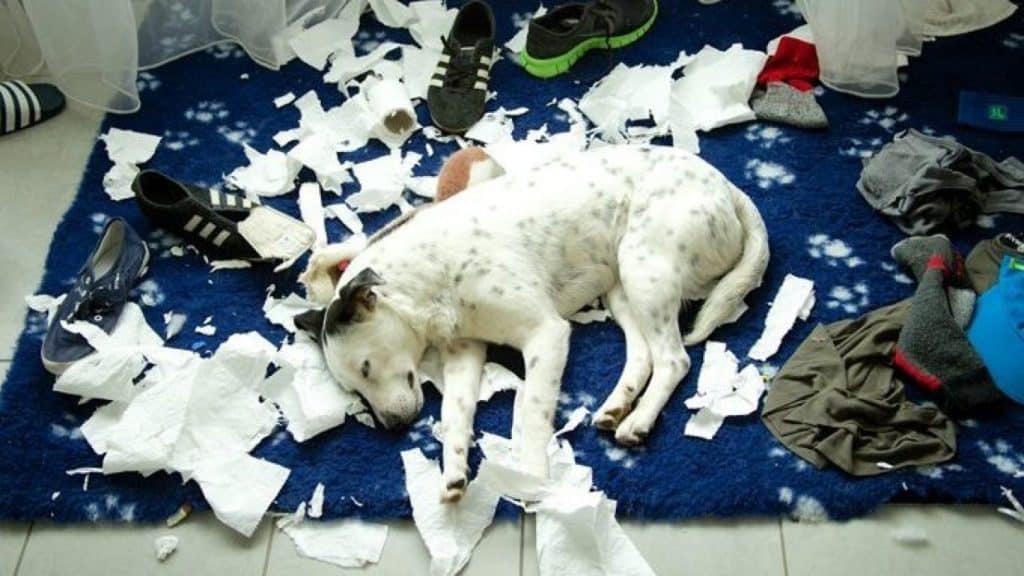 Destructive chewing: Some dogs will start to chew on things more when they're feeling anxious. This may be due to boredom, or it could be a way to relieve stress.
Crate training is a great way to treat anxiety in dogs who are demonstrating stress.
Sometimes your pup just needs a break from the humans, kids, or other dogs in the home.
Giving your dog their favorite toy, favorite treats, or a meal in their crate can help relieve stress and help create a safe space.
TUCKED TAIL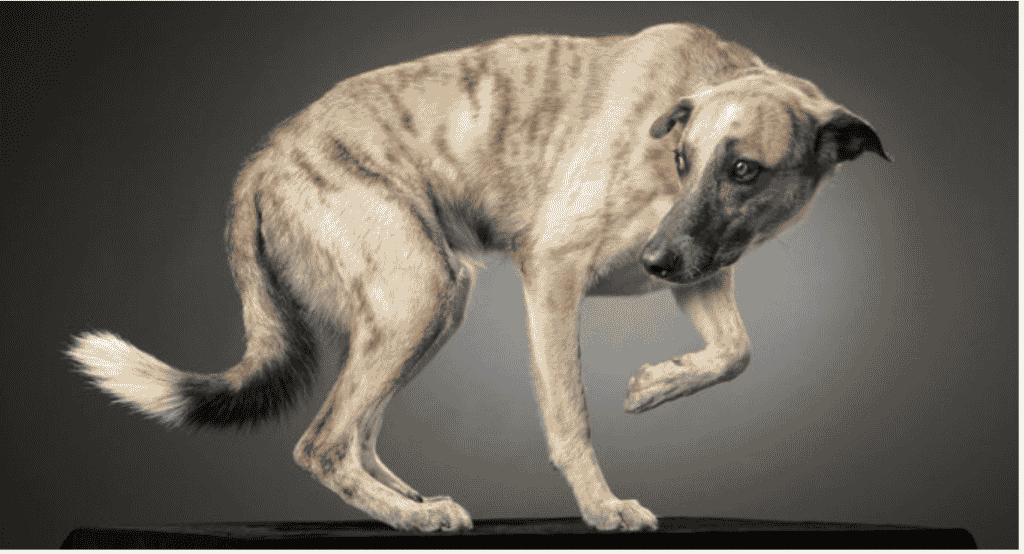 Tucked Tail: When a pet is in fear or feels stress, sometimes they tuck their tail, a key indicator in your dog's behavior that the dog is stressed.
If you notice your dog has a tucked tail in a situation that your dog likes typically, such as at a park surrounded by excited children or driving in a car, you should leave that situation or try to find solutions for the anxiety, as it is likely that your dog is experiencing stress.
WHALE EYE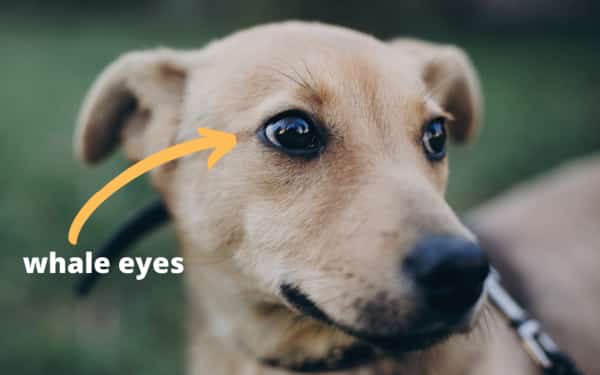 Whale Eye: Dog owners can look for dilated pupils as stress signs in dogs.
Dilated pupils can occur in a dog who is experiencing stress because of fear, anxiety, or aggression.
If you notice large eyes on your pup, try to make eye contact and help calm their stress. Remain calm and speak to them in a low voice to soothe their stress level.
BARKING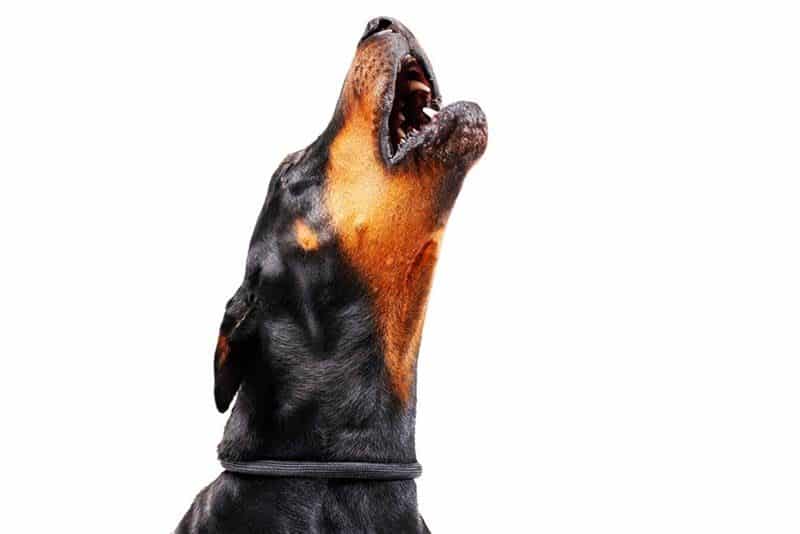 Barking: Some dogs will resort to barking when they are anxious. Pet parents should identify the root cause for their dog barking before beginning to resolve the barking.
If dog owners attempt to make their dog stop barking with a tool like a bark collar and the root cause of the barking is fear, it could make the problem worse and create more stress in the long run.
WHY IS MY DOG SUDDENLY EXPERIENCING STRESS AND ANXIETY?
If your dog is showing new signs of feeling stress, it's important to figure out what is causing the anxiety. There are many different things that can cause a dog to feel anxious, and it's often a combination of several factors. Some common causes of stress in dogs include:
Change in routine: Dogs thrive on routine and predictability. Any change in their daily routine can cause them to feel stressed and anxious. This could be something as simple as a change in the time you walk them, or it could be a major life event like a move to a new house.
Lack of socialization: Dogs who don't get enough socialization can start to feel anxious and stressed. This is because they're not used to being around people and other animals, and they don't know how to act in social situations.
Loud noises: Dogs can be sensitive to loud noises, whether it's the sound of fireworks or construction work. This can cause them to feel stressed and anxious.
New environments: If your dog isn't used to being in new environments, it can be very stressful for them. This could be anything from going to the vet's office to going on a hike.
Health Issues: If your furry friend is normally rather calm and hardly reacts in anxious situations, but you've noticed lately that there are signs your dog is stressed, there could be a health indicator that is making your dog feel anxious.
As you can see, there are many different things that can cause a dog to feel stressed and anxious. If you think your dog is feeling stressed, it's important to figure out what is causing the anxiety and try to remove or reduce those
WHAT CAUSES STRESS IN DOGS?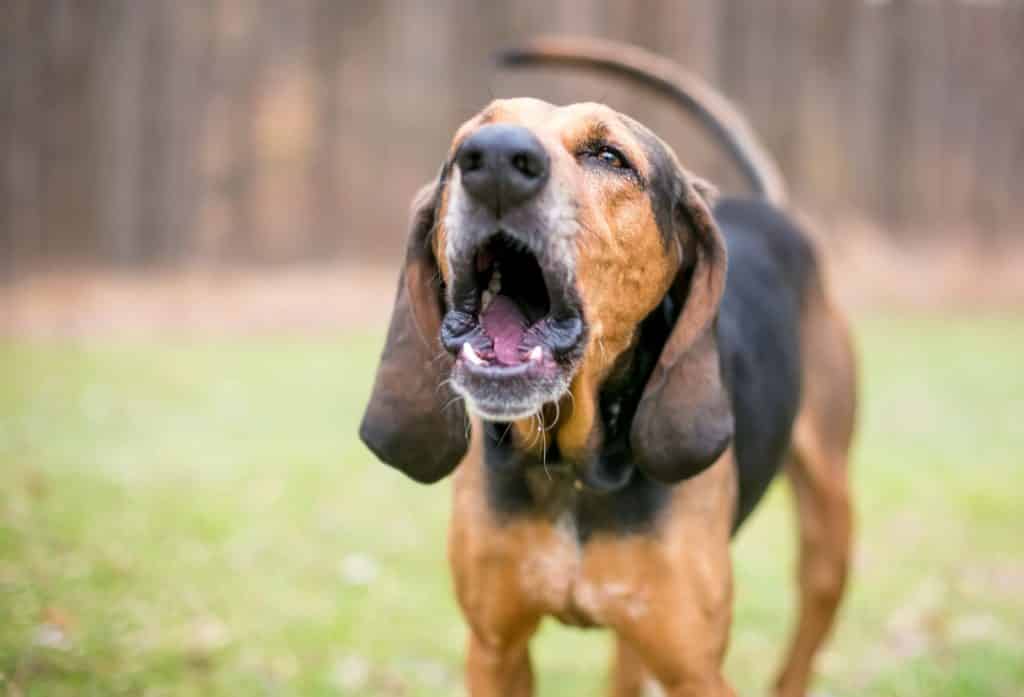 There are a variety of things that can cause stress in dogs.
Some dogs may be anxious due to genetics, while others may have traumatic experiences that have led to a fear of certain situations or objects. Here are some common causes of stress in dogs:
Loud noises: Dogs may be afraid of loud noises such as thunderstorms, fireworks, or construction work.
Changes in routine: Dogs may become stressed when their routine is changed, such as when a family member goes on vacation or there is a change in the household dynamic.
Separation anxiety: Many dogs suffer from separation anxiety, which can be triggered by anything from being left alone for too long to having a change in their daily routine.
Lack of exercise: A dog who isn't given enough exercise may start to become anxious and stressed. This is because they have all this built-up energy with nowhere to release it.
Stressful situations: Some dogs cannot handle situations like a parade, crowded places, or meeting new people. This can lead to a feeling of anxiety or stress.
HOW TO HELP AN ANXIOUS DOG
There are a few things you can do to help an anxious dog.
IDENTIFY THE TRIGGER OF ANXIETY FOR YOUR DOG
First, it's important to understand what is causing your dog's anxiety. Once you know the trigger, it will be easier for both you and and your dog to avoid that situation that makes your dog stressed in the first place.

How to Help a Dog with Anxiety
Here's How to Help a Dog Overcome Their Fear
For example, if your dog is anxious around other dogs, try to avoid taking them to the dog park or on walks in areas where there are a lot of dogs.
CREATE A SAFE SPACE FOR YOUR DOG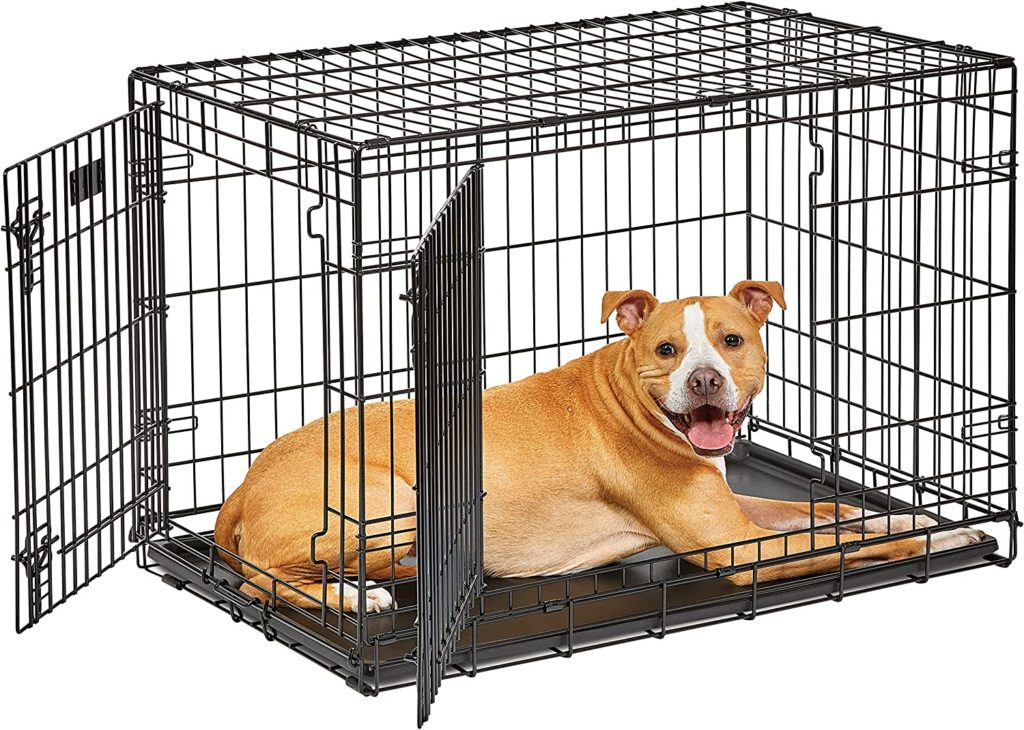 If you know your dog is going to be in a situation that makes them anxious, create a safe space for them to retreat to if they need it. This could be a crate or a quiet room where they can go to feel calm and safe.
How to Crate Train a Great Dane Puppy
Crate Training: The Best Crates for Great Danes
PROVIDE COMFORT FOR YOUR DOG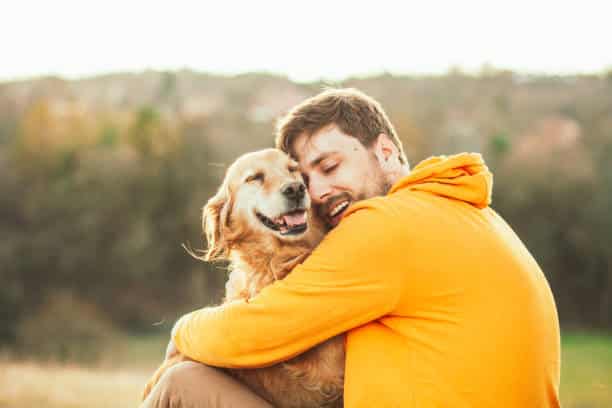 If your dog is feeling stress, provide them with comfort in the form of treats, petting, or anything else that will help them relax. These Snuggle Puppies are a great tool to help your dog feel safe!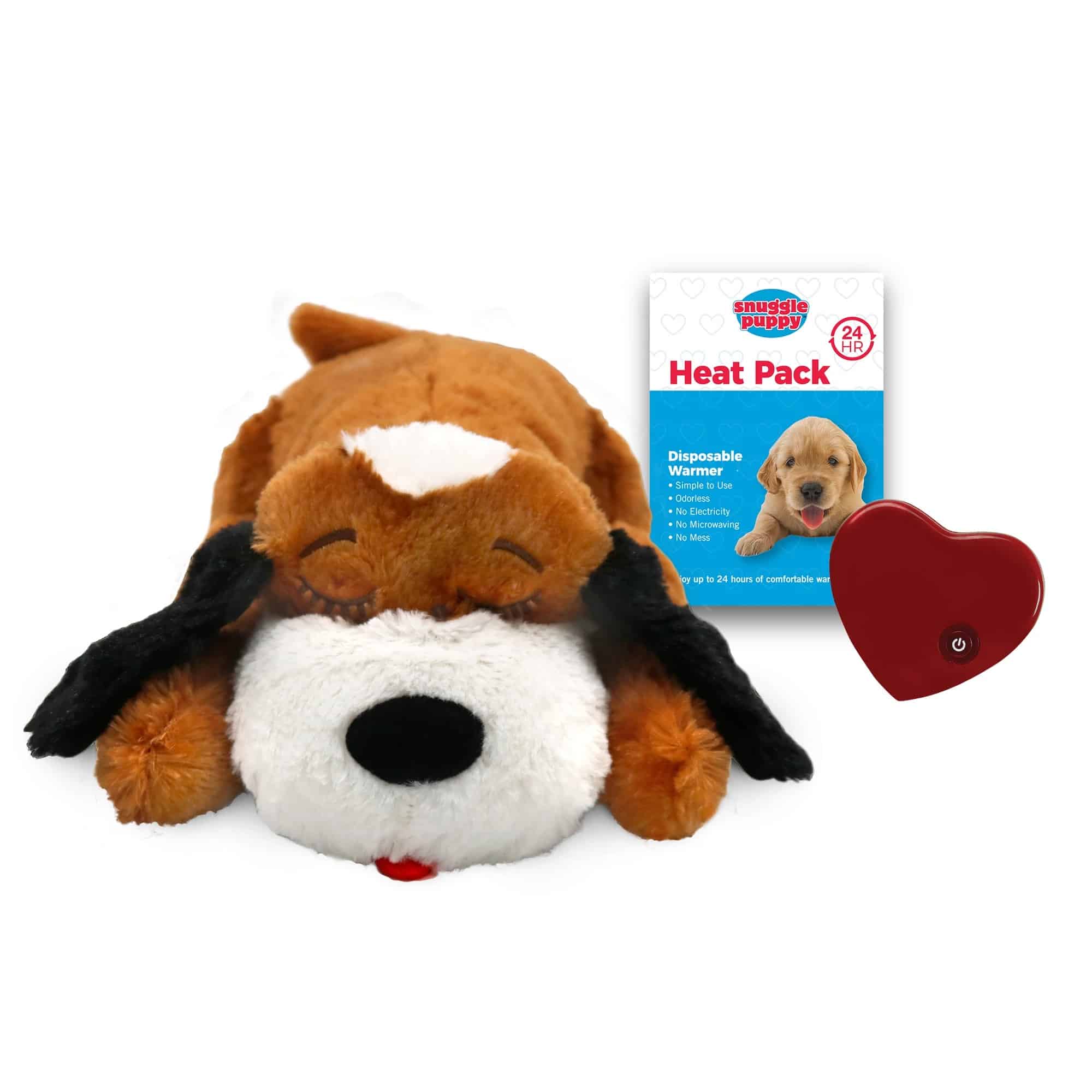 TRY DOG-CALMING PRODUCTS
There are a variety of dog-calming products on the market that can help to ease your dog's anxiety. These include things like dog appeasing pheromones, calming CBD, and supplements.
Using CBD for My Dog
7 Uses of CBD
FEED YOUR PET AN APPROPRIATE DIET
Since gut health is linked to anxiety, and gut health is also linked to bloat, it is clear to see that all three are heavily related: gut health, anxiety and bloat.

What is Bloat?
Can You Prevent Bloat?
Stomach Tacking: Pros and Cons
Bloat and Gut Health
The Scary Bloat Timeline
Feeding your dog an appropriate diet can help to relieve internal gut health and over time will help your dog relax and feel more like themselves. Consider adding in a Veterinarian approved probiotic: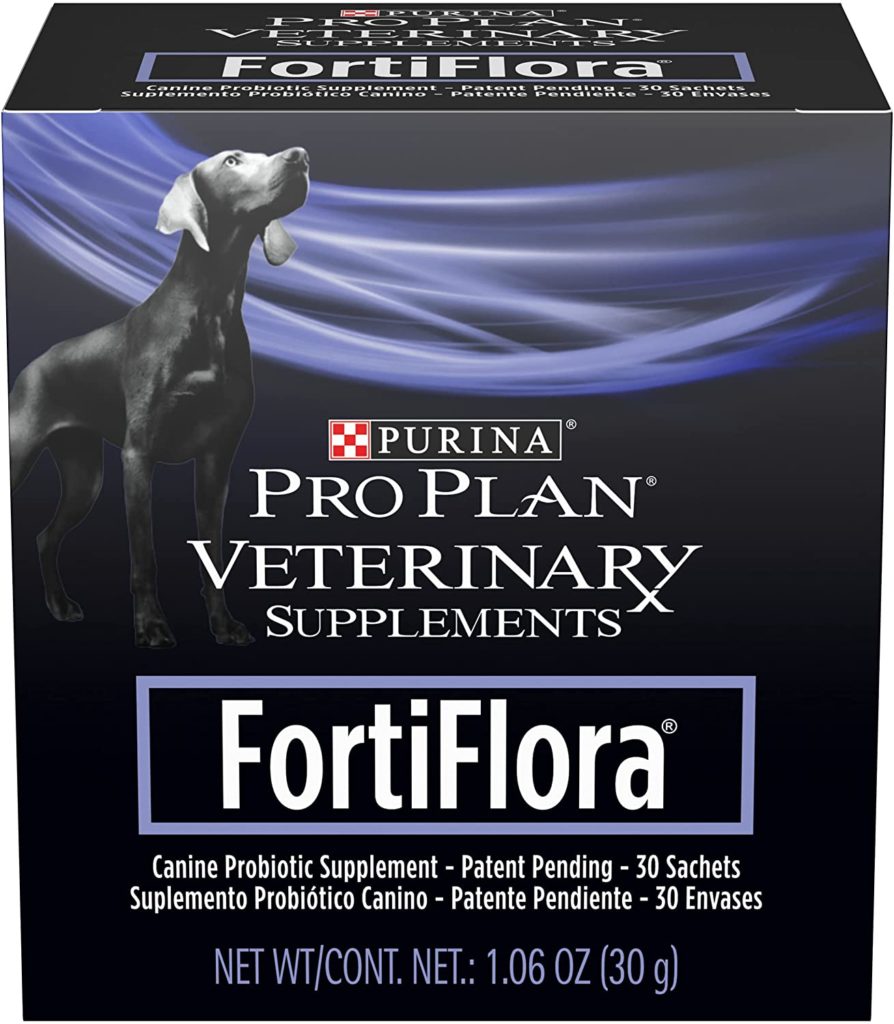 Coping with anxiety in dogs is never an easy feat, but most dogs can learn to live very happy and normal lives. Just like humans, your pup will learn to navigate what triggers their stress and what they can handle.
It is up to you as their advocate and owner to keep their dog stress to a minimum and help your pet live the healthiest life possible.
READ MORE:
Day Pouch Treat Bag Review
Is the Gentle Leader an Abusive Tool?
How to Find a Great Dane Rescue
Things that are More Aversive Than an E Collar in Training
9 Tips to Having a Trained Great Dane with Balanced Training
Dog Halo Collar Review
The Best Leashes for Great Danes
How to Help a Bored Great Dane
SHOULD I USE A BARK COLLAR ON MY GREAT DANE?