When I first got my Great Danes (yes- 2 Great Dane puppies at ONCE- WHAT was I thinking?) I was SO excited to start finding dog trainers, learn different methods and 'quickly' have the most perfectly trained dog.
Boy, was I wrong! Getting dogs trained is not an overnight venture.
Dogs need balance in their lives, just like people do. Too much discipline and your dog will become resentful and disobedient. Too little and they will take advantage of you and become unmanageable. That's why it's important to follow a balanced dog training program that will keep your Great Dane happy, obedient, and well-adjusted.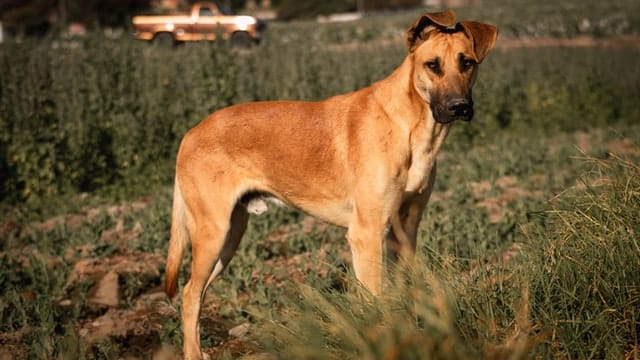 Anyways, what's more is as I worked with my Great Danes, I realized that not only does my dog take time to learn, but SO DID I. I realized I had no idea what training methods really fit my style and even what a well behaved dog SHOULD look like.
That is when I began my journey of finding the training method that worked best for my dogs and our mission: solving problem behaviors and building trust while at the same time building a bond between them and me.
FIRST, LETS DEFINE BALANCED TRAINING
What is balanced training?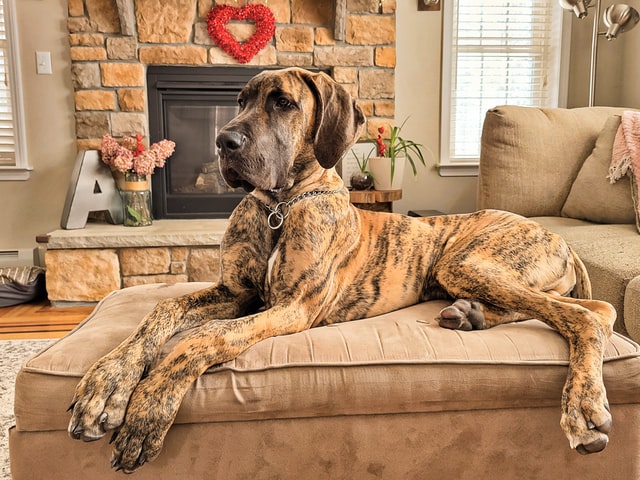 Balanced training is a dog training method that uses both negative (-) reinforcement and positive (+) reinforcement training.
In short: This type of training looks at the whole picture- not just one side.
For example, if your dog is jumping on you when you come home from work, you could say "no" and put your knee up to block their jump (negative), or you could ignore the jump and instead, wait for your dog to sit and then give them a treat (positive). Some of our favorite treats here: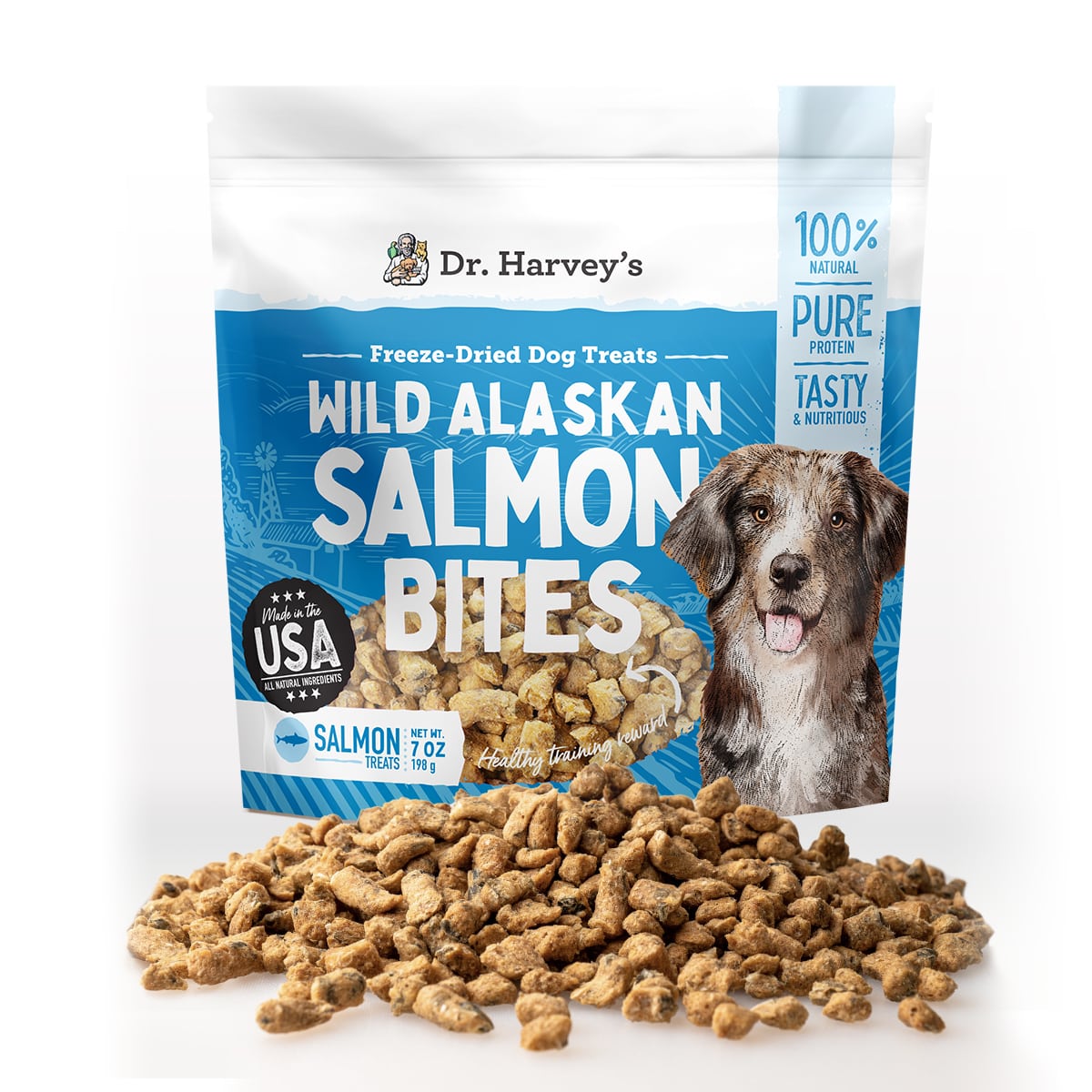 You could also do a combination of both- say "no" and push their butt down to help stop jumping, and proceed to give them a treat once their butt hits the ground.
This method is called balanced because you are using BOTH negative AND positive reinforcement training- not just one.
MY FIRST AND LAST EXPERIENCE WITH PHYSICAL CORRECTION
Raising a dog is hard. Raising a puppy can be even harder. Ever heard of the puppy blues? There's an actual WORD for the depression that one might feel with the sheer amount of work and fatigue a new dog can cause them.
When my puppy came home, I had an entire training plan, I knew what I wanted my dog's behavior to look like, I had watched the clicker training videos on youtube, and I had done my research.
But what I didn't factor in was how TIRED I would be.
I quickly learned that no amount of research or videos could have prepared me for the real thing.
TRAINING DOGS REQUIRES YOU TO RESORT ON HABIT, NOT 'PLANS'
In those first few weeks, I made a lot of mistakes. But- to be fair, she did too…
One being the time she RAN and I mean RAN out the front door when she saw our nice neighbor and their new baby walking past with a stroller.
I gasped, I panicked, I turned into the worlds WORST dog trainer.
I started running after her- screaming "NO! NOOOO!" as if that would somehow stop a speeding bullet.
And what did my puppy do? She thought it was a game and RAN FASTER. So there I was- running down the street like a maniac, screaming at the top of my lungs- embarrassing myself and my poor puppy.
When I finally caught up to her, I was so out of breath and angry that I grabbed her by the scruff of the neck, shoved her in the house, and slammed the door.
I was relying on plans, rather than having built strong habits to fall back on in the midst of a frustrating moment.
DOGS NEED CLEAR COMMUNICATION AND CONSISTENCY
My lesson books told me I was a force free trainer, but my HABIT told me I was a big meanie who used leash jerks, terrible body language, and even 'mean verbal tone' to my dog.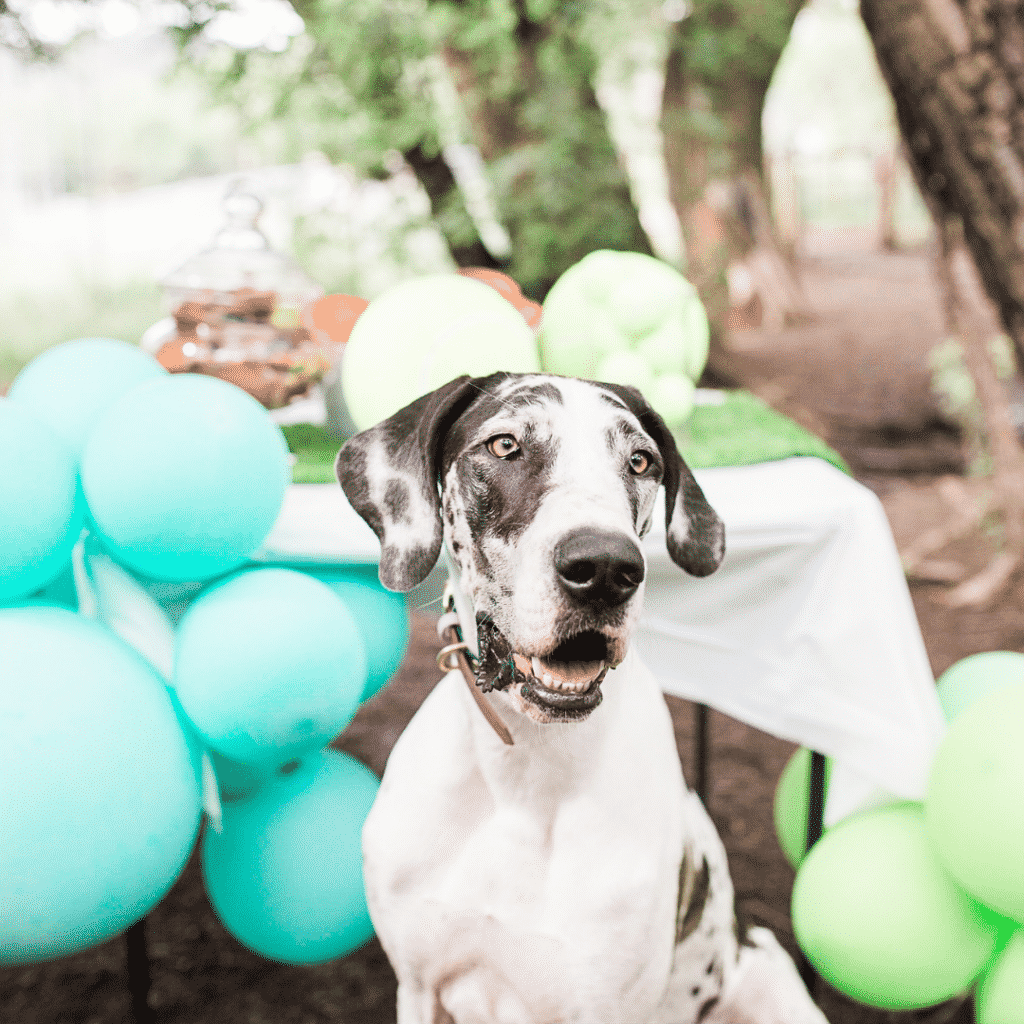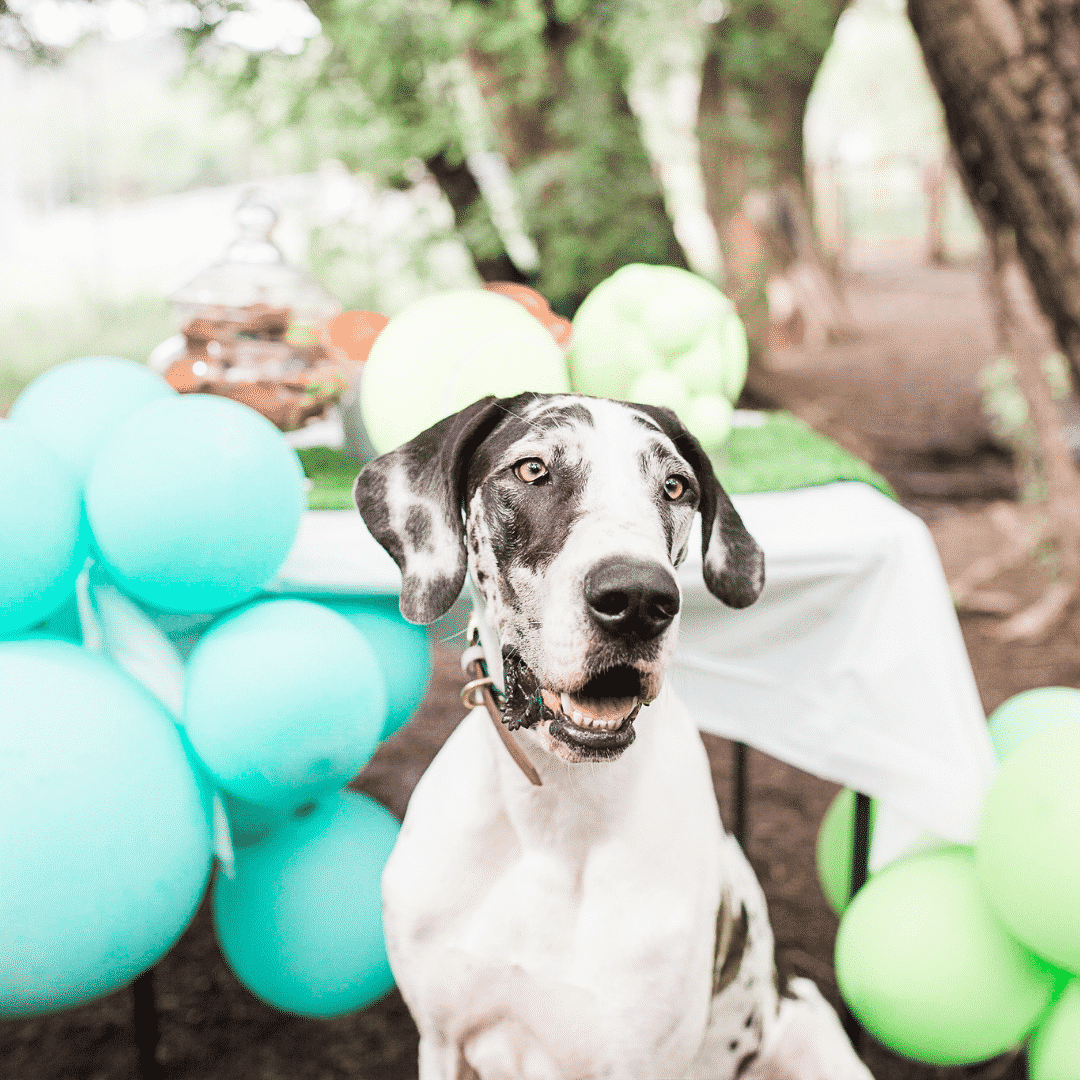 She was SO confused!
And I was devastated. How could I have been SO mean and strayed so far from the way I wanted to treat unwanted behavior?
I knew I wanted and needed to be better for my dog. I also knew she would be acting out again- and probably soon- so I needed to know exactly how to act when she did.
PURELY POSITIVE TRAINING WAS JUST NOT RIGHT FOR ME
That night I sat with my dog, thinking about the immense leash pressure (sigh) and the lack of effective communication I had granted my dog when she made a mistake.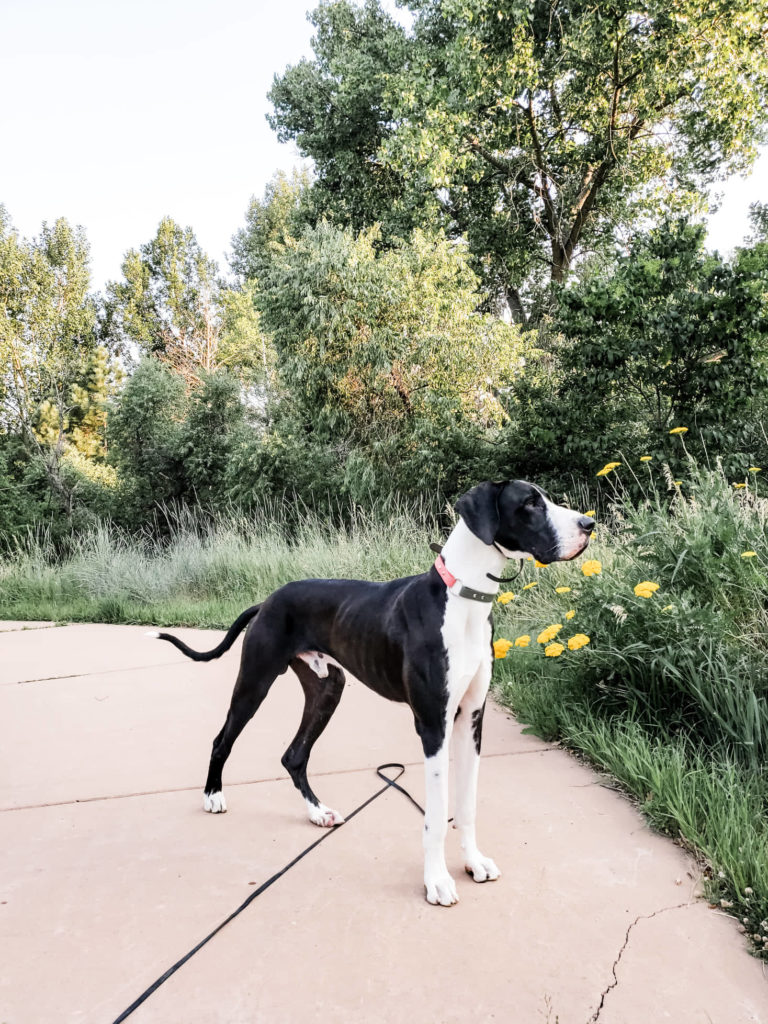 That is when it hit me- no amount of "science based" verbal praise was going to get her back to me when all 45 lbs of her puppy energy was running off towards something WAY more exciting than myself- should it be a baby carriage, other dogs, or a squirrel.
'What in the heck am I supposed to do when I can't control my dog? And how can I get to a place that my dog understands me?'
MY ROAD TO FINDING BALANCED TRAINING
Que the mad google research for dog trainers. We've all been there.
The midnight quest to solving life's problems, one search at a time.
'Balanced Trainers', 'Balanced Dog Trainers Near Me', the results started flooding in.
I finally found an article that talked about the importance of BOTH positive and negative reinforcement in training.
It made SO much sense!
How could I have been so naive to think that one or the other would be enough?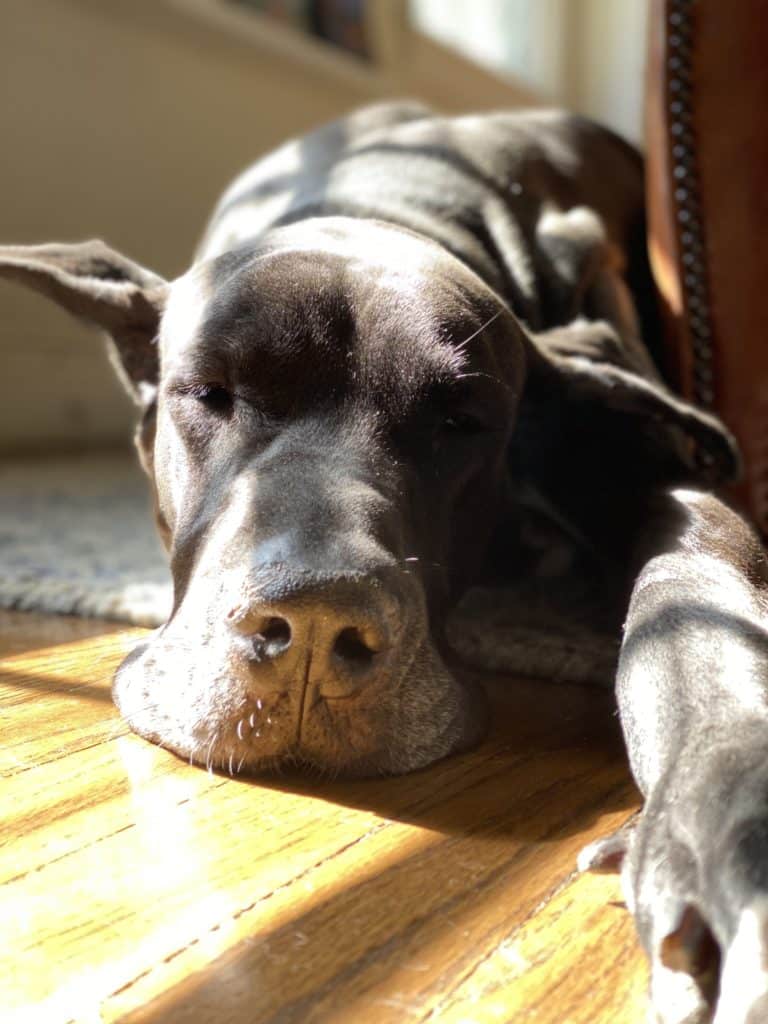 Dogs are living, breathing creatures with feelings, just like us. They need both- just like we do.
Finding a trainer who could show me how to properly use both positive AND negative reinforcement was my next task.
I was sold on the satisfying and bonding behavior modification that could be accomplished by positive punishment (the addition of an unpleasant consequence) and positive reinforcement (the addition of a pleasant consequence).
I was intrigued by the concept of completing training exercises with both positive motivation for successful new behaviors, and discipline for any unwanted animal behavior (negative punishment).
Yup- I bought the cute planner at Target, I memorized the four quadrants, and I knew that this was the route for me.
WHAT ARE THE FOUR QUADRANTS?
The four quadrants of operant conditioning are:
Positive reinforcement
Negative reinforcement
Positive punishment
Negative punishment
I'll go more in depth with each one below!
POSITIVE REINFORCEMENT (+R)
This is when you offer the dog a reward for completing a desired behavior.
The reward can be a treat, toy, a clicker or verbal praise. The most important part is that the dog finds the reward valuable.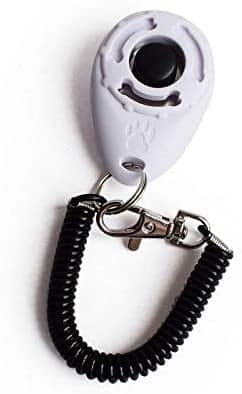 Some dogs will work for food, while others prefer to play with a toy or receive petting and scratches.
You'll need to experiment to see what type of reinforcement works best for your dog.
When used BY ITSELF, reward based techniques can actually be ineffective and put your dog at a huge disadvantage, in my opinion.
NEGATIVE REINFORCEMENT (-R)
This is when you remove an unpleasant condition after the dog completes a desired behavior.
For example, if your dog doesn't like to be restrained on a leash, you can immediately release him from the restraint (leash, collar, or harness) as soon as he sits calmly.
The dog learns that the desired behavior (sitting calmly) will result in the removal of the unpleasant condition (being restrained), so he is more likely to repeat the behavior in the future.
POSITIVE PUNISHMENT (+P)
This is when you add an unpleasant consequence after the dog completes an undesired behavior.
For example, if your dog jumps on you when you come home from work, you can immediately turn your back and ignore him until he calms down.
With +P, dogs learn that the undesired behavior (jumping on you) will result in the addition of an unpleasant condition (being ignored), so he is less likely to repeat the behavior in the future.
NEGATIVE PUNISHMENT (-P)
This is when you remove a pleasant condition after the dog completes an undesired behavior.
For example, if your dog jumps on you when you come home from work, you can immediately put him in his crate or kennel.
With -P, dogs learn that the undesired behavior (jumping on you) will result in the removal of a pleasant condition (being out of his crate), so he is less likely to repeat the behavior in the future.
WHICH ONE SHOULD I USE?
The thing is, you're going to use ALL four sections of the operant conditioning quadrant when you are a balanced trainer.
Balanced training requires dog owners to be well versed in each section so that they can make the best decisions for their individual dog's needs.
I'll admit, at first I was a little discouraged. It felt like a lot to learn and keep track of! But I'm telling you, it is SO worth it.
Not only will your dog be a better dog, but overall, you will notice a change in yourself.
You'll be more patient, more consistent, and better equipped to handle any dog training challenge that comes your way.
So how do you beging working on balanced training? Check out the steps below!
IDENTIFY NONNEGOTIABLE BEHAVIOR ISSUES AND DEVELOP HABITS
Every Great Dane is going to have their vice.
My pups have shown me it all.
Leash pulling, eating things, counter surfing, destroying furniture, separation anxiety, the list goes on.
The first step is identifying which behaviors are nonnegotiable for you and your family.
For example, if you live in an apartment and can't have a dog that barks excessively, then barking would be a nonnegotiable behavior for you.
Canine behavior is complex. Living in a dog world, especially when you are new to training dogs, is NOT easy. Behavioral issues are GOING to pop up. That, I can assure you.
Grab your Target planner and decide on your house rules. You're going to need them.
LOOK UP BALANCED TRAINERS IN YOUR AREA
Finding dog trainers is never easy. Every human has their own training methods, even amidst balanced dog training methods.
But, choosing the wrong dog trainer who uses the wrong training methods can be a lethal decision.
RUN FROM ANY TRAINING ENVIRONMENT THAT USES 'ALPHA' TECHNIQUES
I'm sure you've seen the movies. The dog trainer comes to the house, roughs up the dog a bit, and then everything is fixed!
The dog magically becomes this well-behaved, obedient creature that follows every command to a T.
If you want a happy and healthy dog, find another trainer.
Balanced dog training is NOT being an 'alpha', being dominant, performing knee-chokes, or any of that other cruel baloney.
MY TRAINER USES PHYSICAL CORRECTIONS IN THEIR TRAINING METHODS
There is a place for balanced trainers who know how to correctly use force-free techniques in the dog training industry and RIGHTLY SO!
Physical corrections, when used appropriately, should never actually physically hurt your dog.
A physical correction is meant to startle or surprise your dog so that they can break their focus on the undesired behavior and refocus on you.
For example, if my dog is about to bolt out the door, I might give him a quick leash pop so that he knows to pay attention to me instead of bolting out (ultimately potentially saving its life from running away or entering a dangerous road).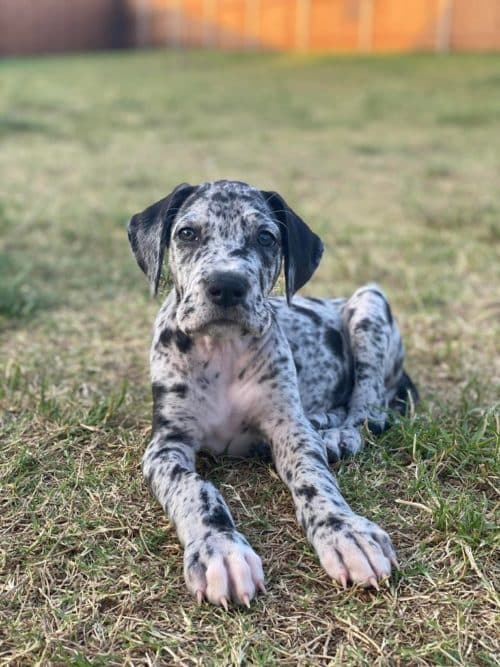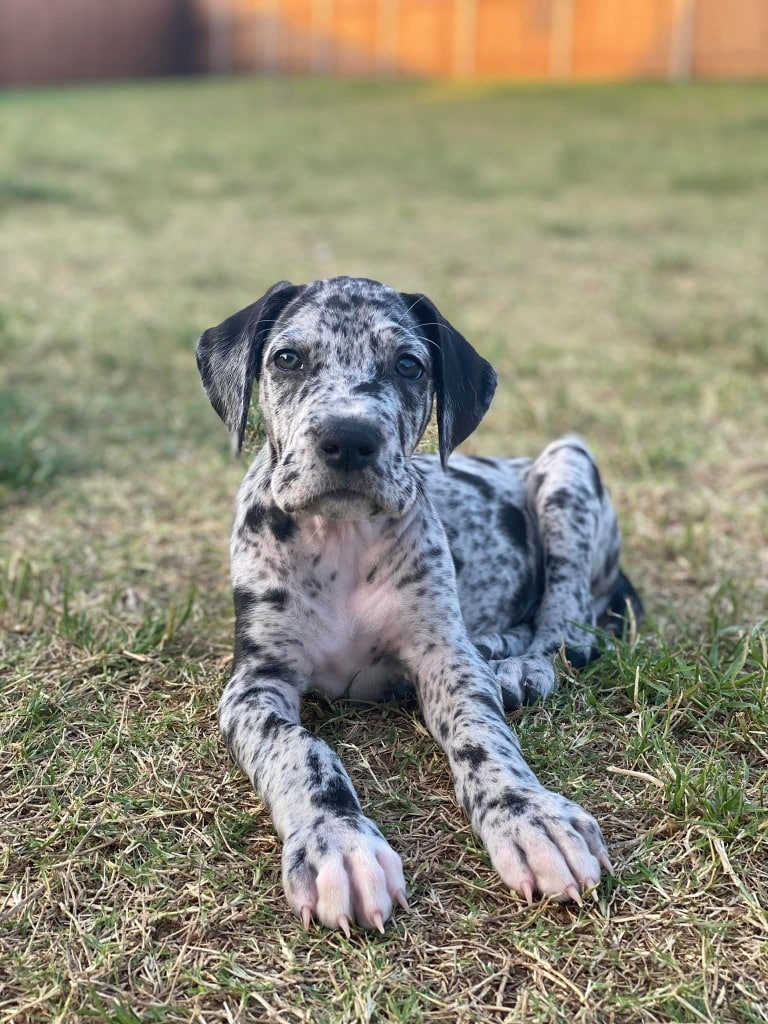 E COLLARS AND BALANCED TRAINING METHODS
Another example of a correction used ethically during training is the use of an e collar. E collars, when used ethically and appropriately, are one of the most humane and effective dog training tools on the market.
E collars can be used for a variety of things, such as recall training, boundary training, and more.
If you are interested in learning more about e collar training, I suggest checking out some of my other blog posts or contacting a local balanced trainer in your area.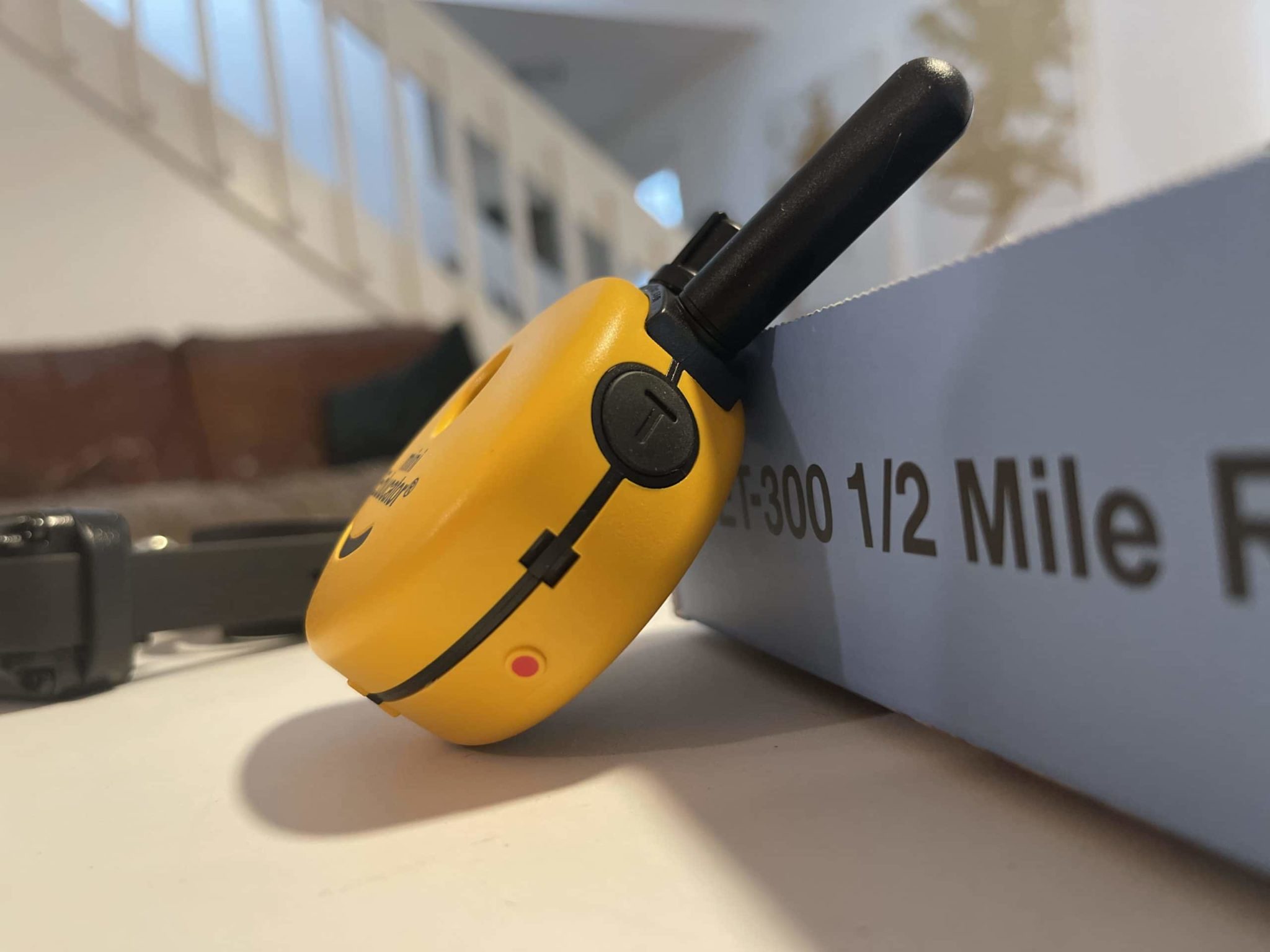 WHAT IS POSITIVE REINFORCEMENT?
Now that we've talked about corrections, let's move on to positive reinforcement.
Positive reinforcement is defined as any reinforcer that increases the likelihood of a behavior being repeated.
In other words, when your dog does something you like, you 'reinforce' that behavior by giving them something they find reinforcing in return.
The most common form of positive reinforcement is food.
Other forms of positive reinforcement include verbal praise, petting, and play.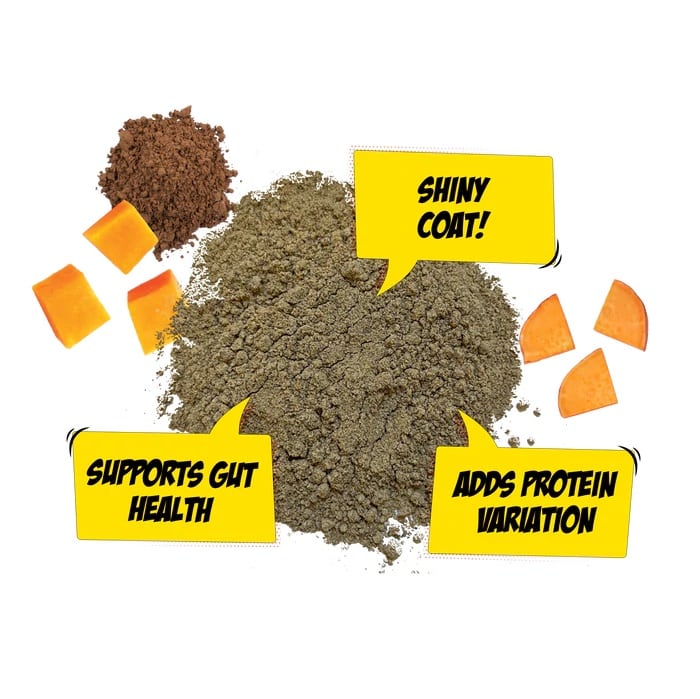 WHEN SHOULD I USE POSITIVE REINFORCEMENT?
Positive reinforcement should be used frequently to shape and mold desired behaviors.
It should also be used to maintain behaviors such as sitting, lying down, coming when called, and more.
SHOULD I GET A POSITIVE REINFORCEMENT TRAINER?
If you find a trainer who ONLY uses positive reinforcement, it is our belief that you will not accomplish what you so desire.
Many dog owners spend hundreds and even thousands of dollars on a positive trainer, only to find their dog relying on dozens of treats to perform simple requests.
When used in correspondence with humane corrective and communicative tools, positive reinforcement is absolutely a necessity for every dog.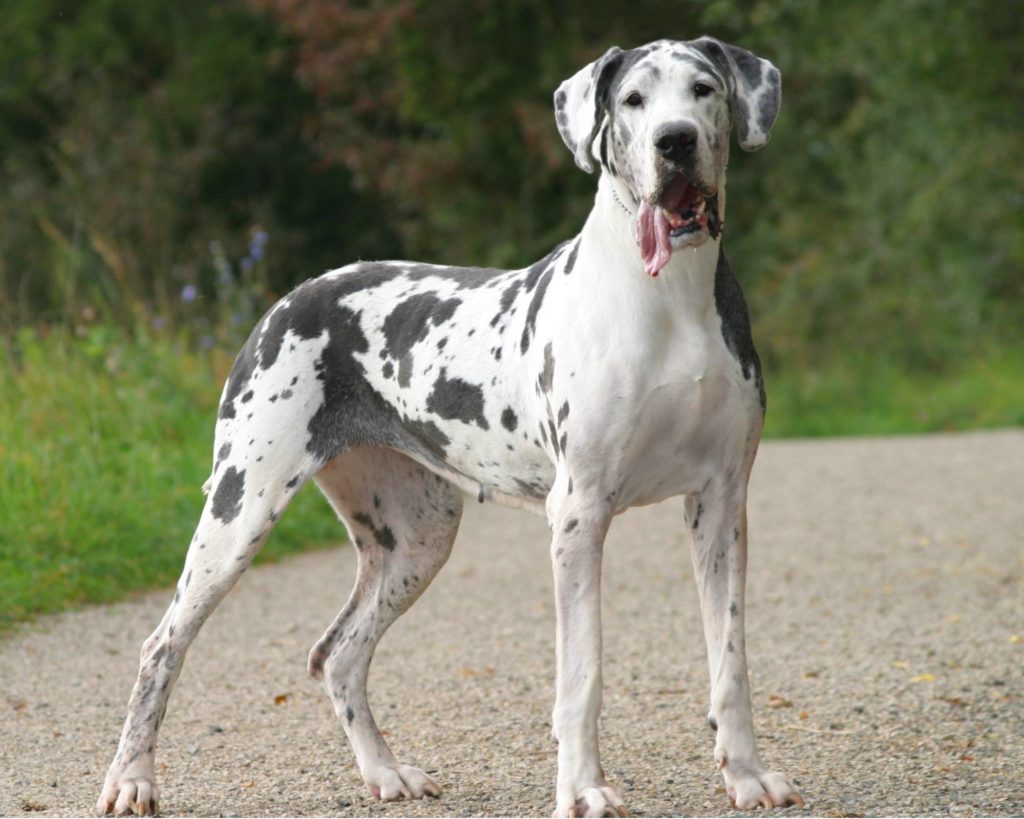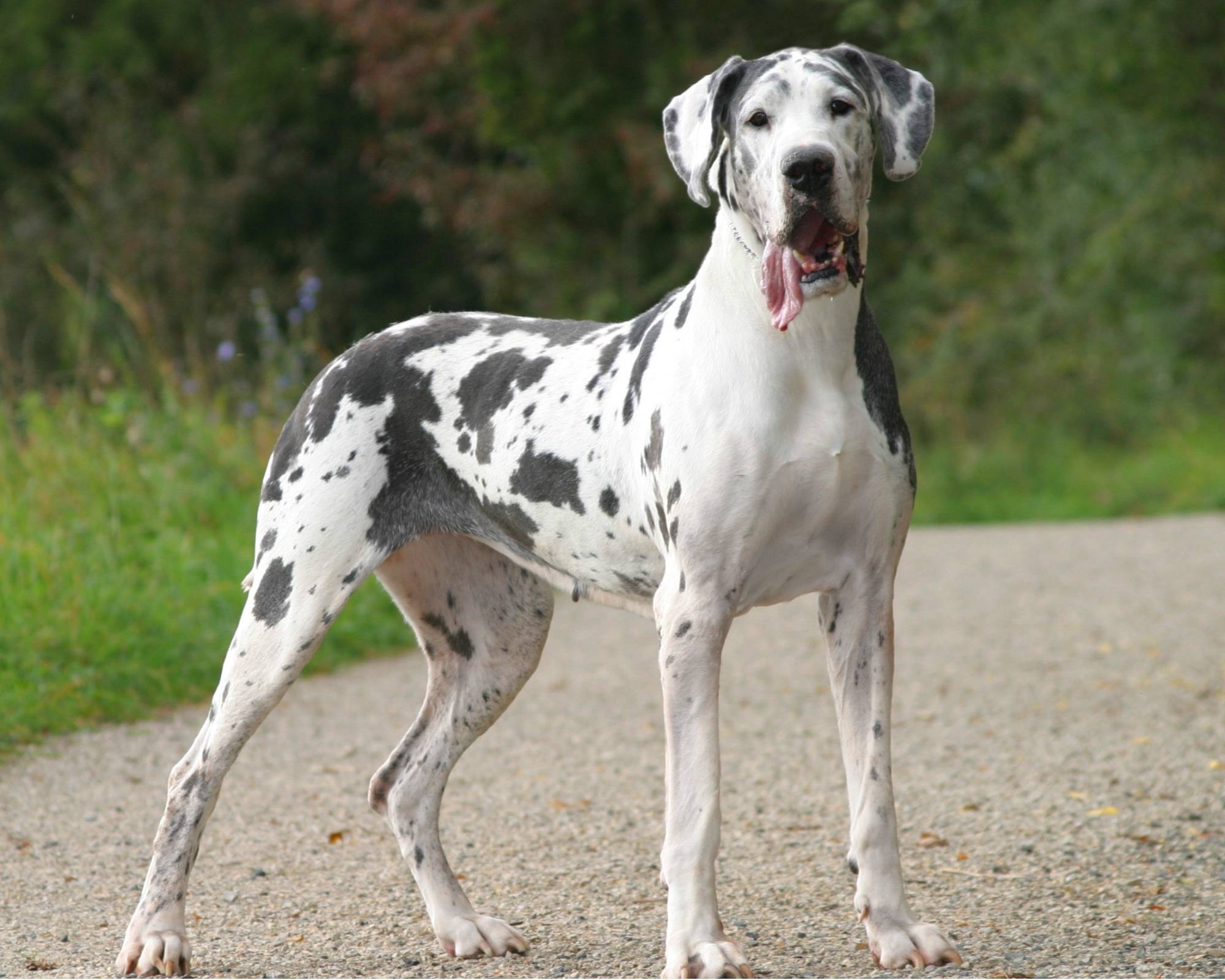 TOOLS TO CHOOSE FROM TO TRAIN A BALANCED DOG
PRONG COLLAR
A prong collar is a type of collar that has metal prongs that point inwards, towards the dog's neck.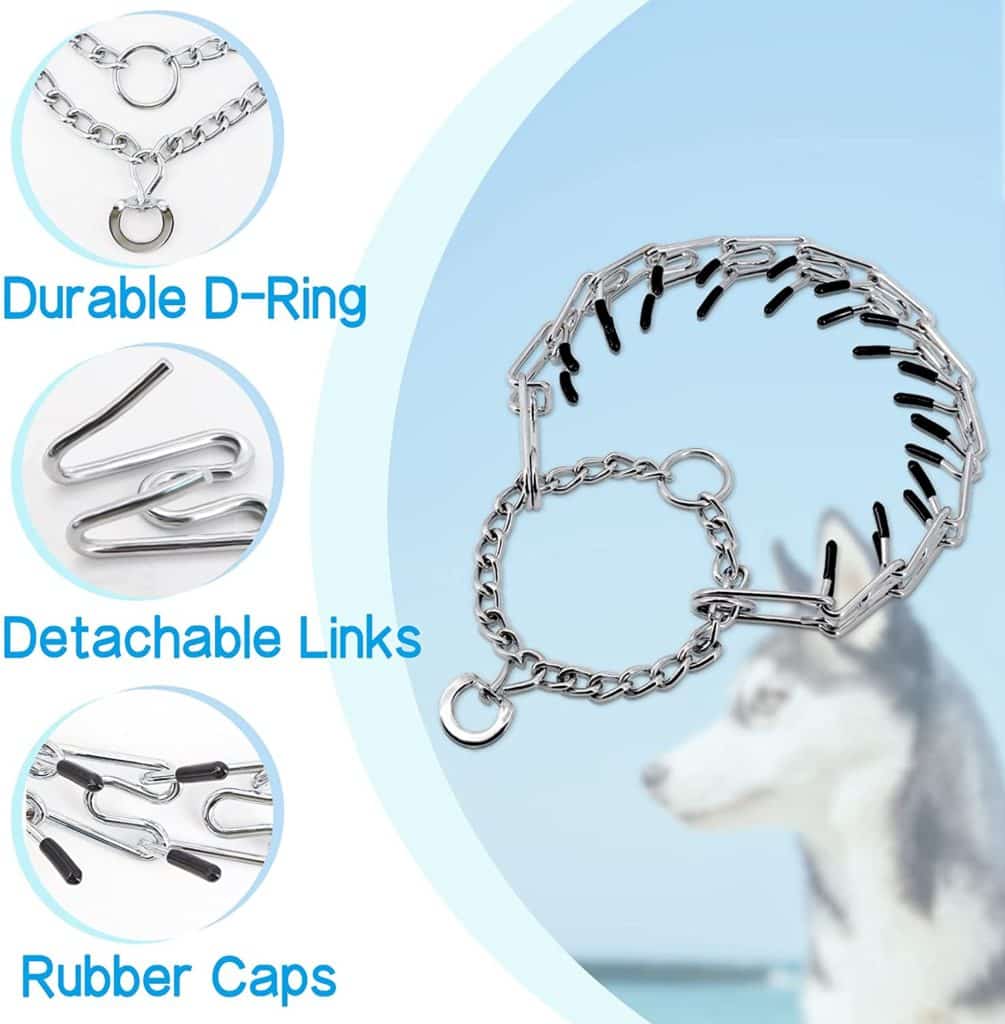 Prong collars should be fitted by experienced trainers who know how to correctly fit and use them.
When fitted correctly, prong collars will not even pop a balloon!
When fitted incorrectly and used to train dogs, a prong collar can cause serious injury.
E COLLAR
An e collar, also known as an electronic collar or remote training collar, is a type of collar that delivers a low level electrical stimulation to the dog wearing it.
E-collars are most commonly used for recall training and boundary training, but can be used for a variety of other things as well.
E-collar training is one of the most ethical forms of training for dogs and allows owners to communicate effectively with their dogs.
CHOKE COLLARS AND SLIP LEADS
A choke collar, also known as a slip lead, is a type of collar that tightens around the dog's neck when they pull.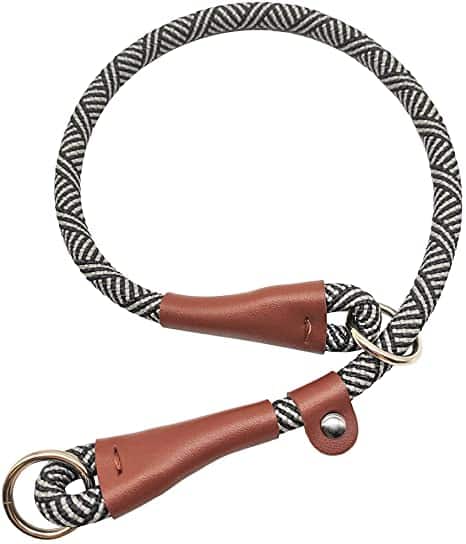 A slip lead is a primary example of applying something negative when dogs demonstrate negative behavior. The slip lead around their neck will tighten and become uncomfortable when they pull, which will teach them not to pull on the leash.
ELECTRIC SHOCK COLLAR
Please do NOT use shock collars on your dogs.
Shock collars and dog training should not be associated in the same sentence.
Cheap shock devices off of amazon are inhumane and will cause your dog more harm than good such as contact burns, sporadic and confusing shocks, and a lack of communication or understanding of why they are being shocked in the first place.
There is a huge difference between a shock collar and a stim (e collar).
IS USING TOOLS ON DOGS CRUEL OR MEAN?
Absolutely not! I found that once I began my research based training, filled with both treats and communication, my Great Danes finally UNDERSTOOD what I was asking them to do.
They can play, run, spend time with other animals, live like they are meant to. They can be off leash and on leash, in the house and out of the house, with children and without children.
They are finally able to be a part of this world in a way that didn't involve stress or punishment, but instead pure understanding.
Dog training is not about being mean or forceful, it's about showing your dog what you want them to do and then using body language and physical touch to help get them there!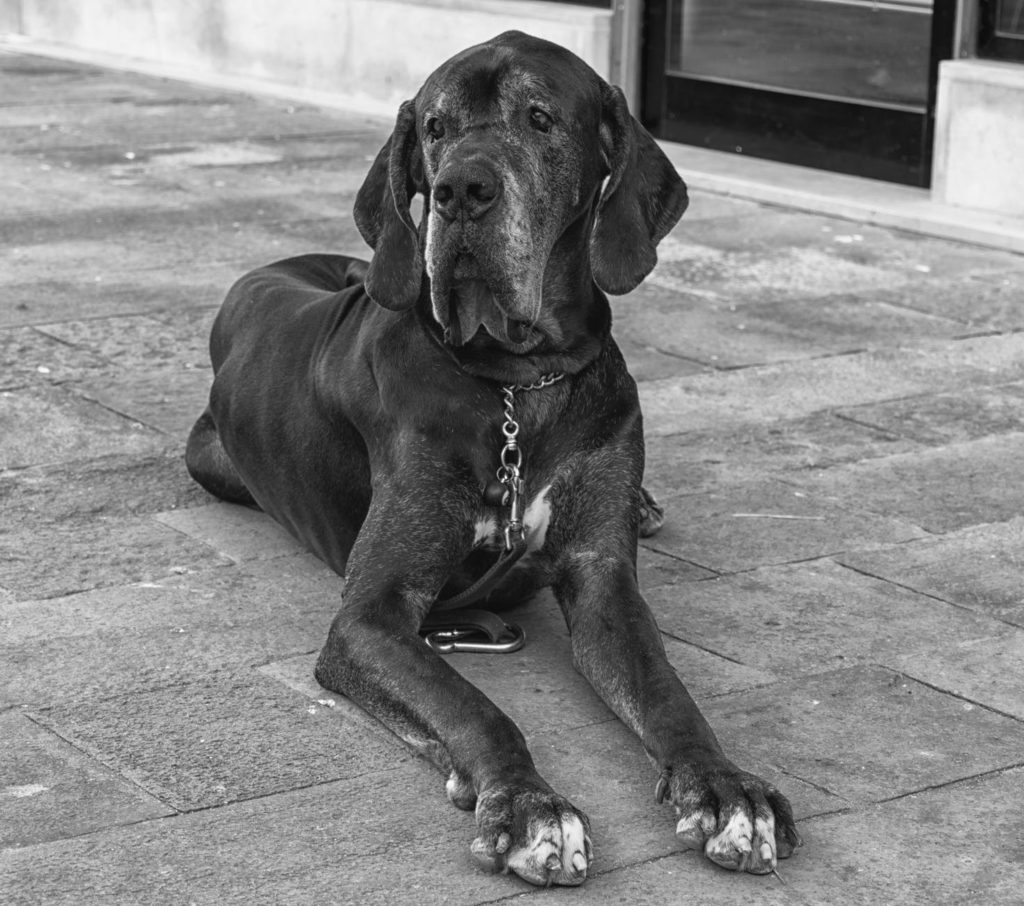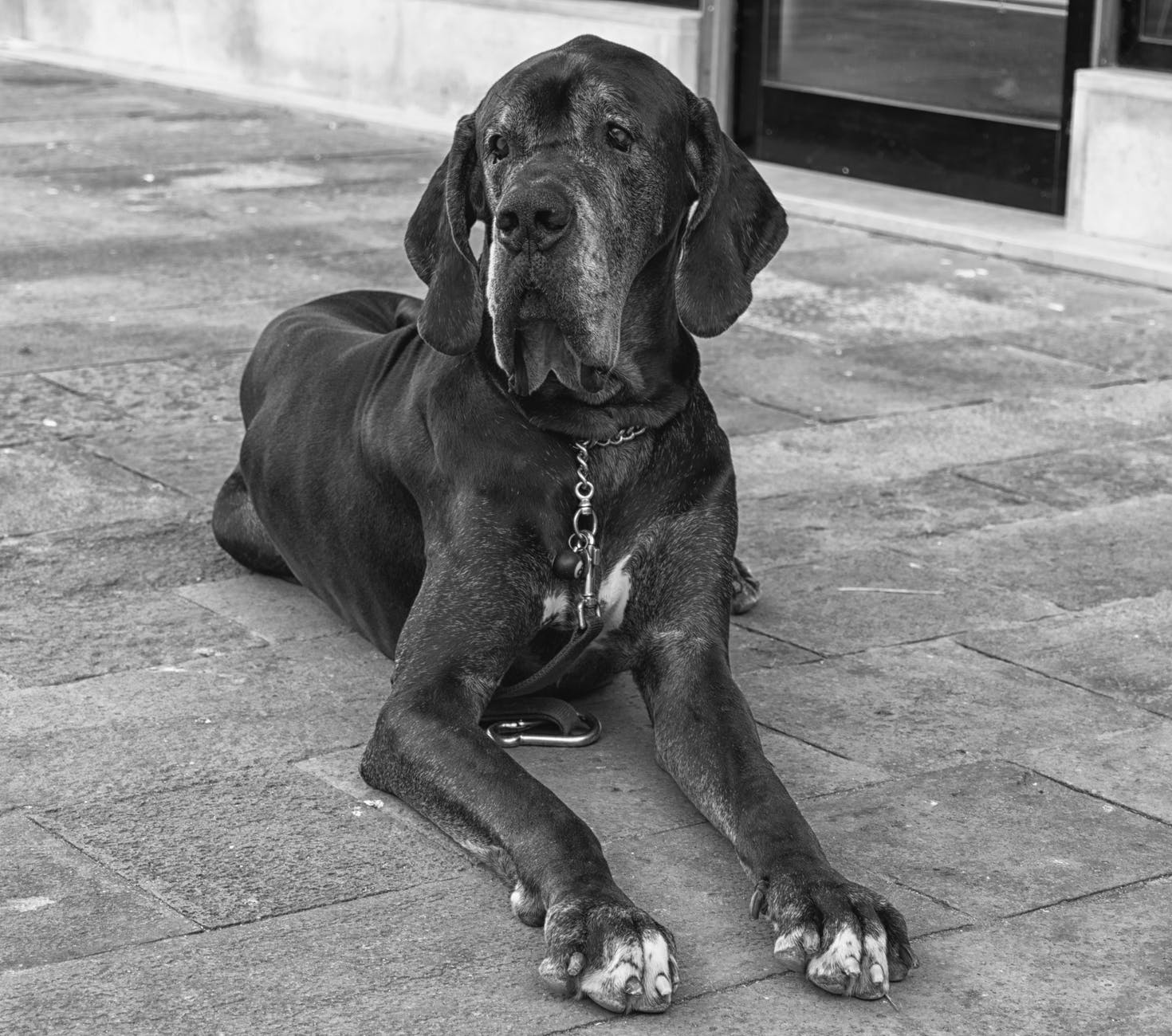 Dogs are not born knowing how to "sit" or "stay", we teach them these things through patience, love, and most importantly- communication.
GETTING STARTED ON YOUR DOG TRAINING JOURNEY
It wasn't long ago that I was frantically doing the google searches, looking for absolutely anything that could help my dog.
I had tried everything from traditional obedience classes to hiring a personal trainer, and while both of those things helped in their own way, I still wasn't getting the results I wanted.
I felt like I was stuck in this never-ending cycle of my dog doing something wrong, me getting frustrated, and then both of us giving up.
I knew there had to be a better way, and that's when I found balanced dog training.
If you are on your journey to finding a better way of training dogs, I recommend seeing if balanced work is right for you!
Thinking about getting a Great Dane? Here's how to find a reputable breeder.
READ MORE:
Is My Great Dane Too Skinny? 5 Things You NEED to Know!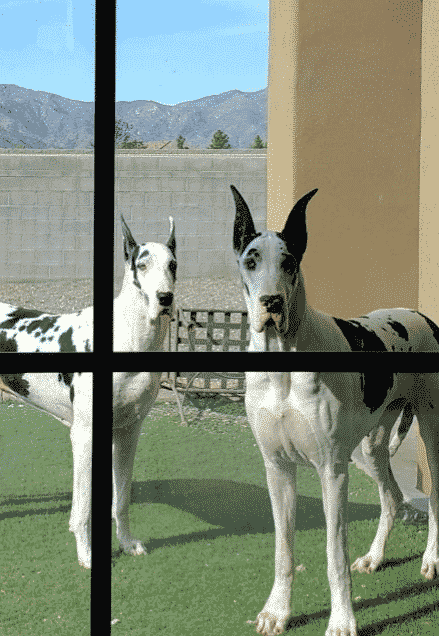 JOIN OUR COMMUNITY
Do you like modern positive+balanced off-leash dog training, science-based information, life with Danes, educated ownership and chatting with other like-minded people?
Join our growing Facebook group!