There are many places to find Great Danes for sale, but not all of them are reputable, ethical, or even real! Did you know that many online websites that sell Great Dane puppies are a scam? Or that a lot of Great Dane Breeders who seem friendly and reputable are actually highly unethical?
I'm going to use this blog to help you find Great Danes for sale from reputable breeders who want to make sure that your pet is healthy, happy, and…REAL!
There are four places we recommend looking to find Great Dane puppies, and several places we encourage you to steer clear from. Let's take a look!
Great Danes for Sale: How to Find Reputable Breeders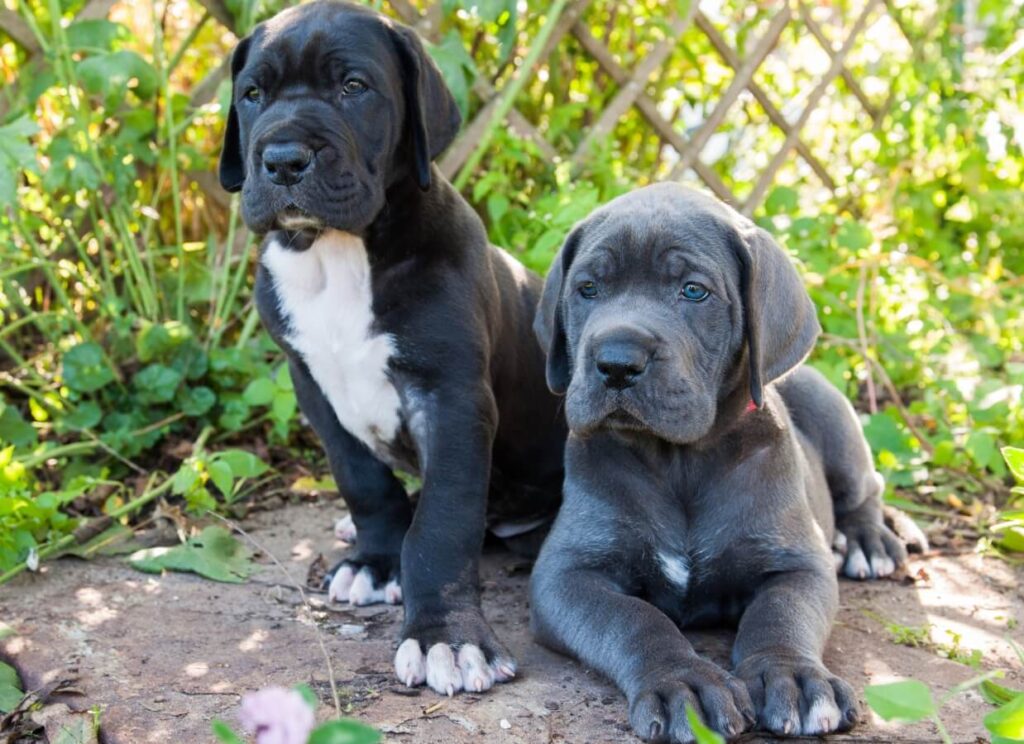 Great Dane Breeder Registry
The first place you should look for a Great Dane puppy is through the parent club breeder registry.
In the U.S., the parent club is called the Great Dane Club of America. There is also the Great Dane Club of Canada and the European Federation of Deutsche Dogge Club, among others.
Most Great Dane breed clubs are exclusive: meaning, you don't get to be a member or be in their registry unless you are a well-respected, established Great Dane breeder who also follows the club's Code of Ethics statements.
The Code of Ethics documents typically outline requirements for members regarding ethical breeding practices, breed standards, and health testing.
The breed parent clubs typically have a registry that will allow you to search your area for breeders. Don't be shy! While these breeders are 'show breeders', many of the puppies they produce are beautiful pets from fully health-tested parents.
Ever wonder why some breeders have the worst websites? Ethical breeders receive a lot of inquiries and don't need their website to be a marketing platform. Don't be afraid of breeders whose websites look outdated.
While it may be tricky to find an ethical breeder with puppies available, the parent club is always the best place to start. By making connections with show breeders, you may find that they can also often refer you to others that they are mentoring (exceptional up-and-coming breeders who may not be advertising).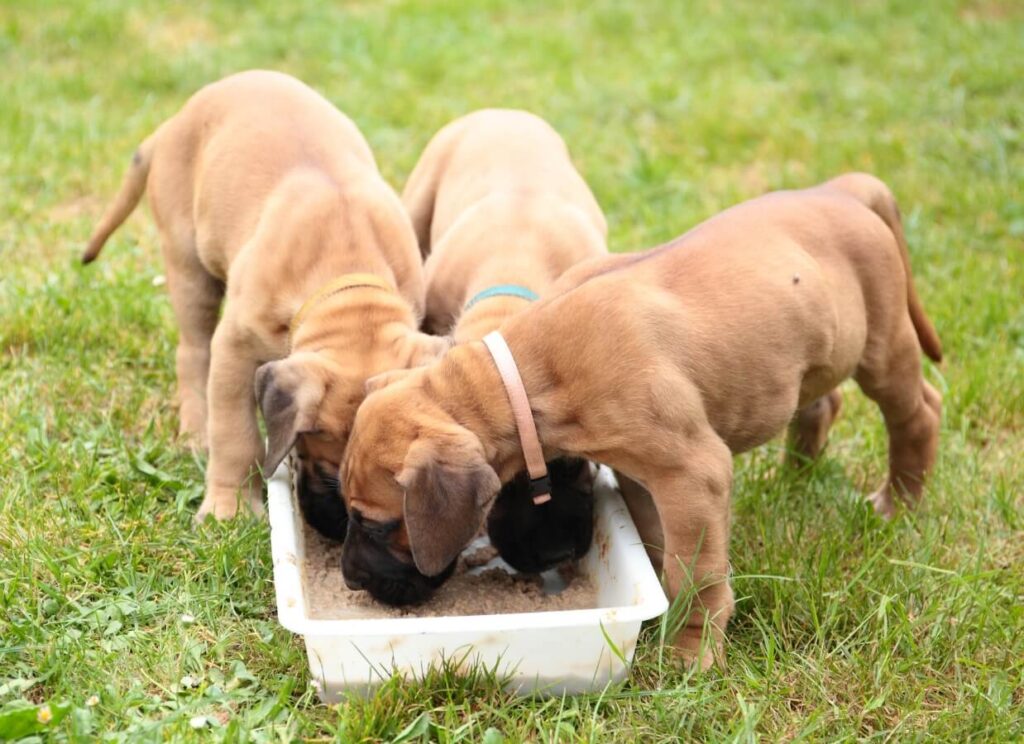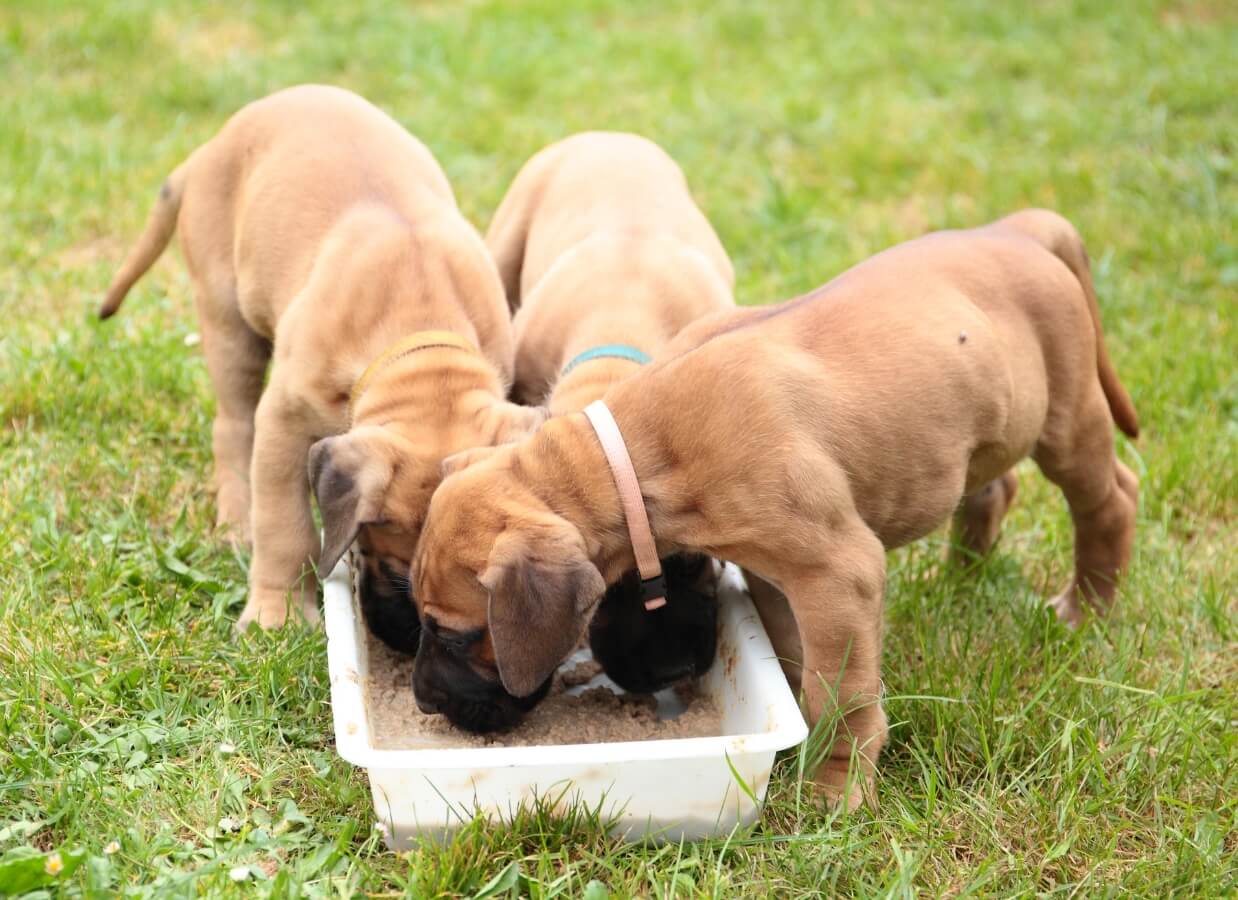 Find Great Dane Puppies at Local Breed Clubs
The next place to look is through your local breed club!
The parent clubs outline the breed standard and many of the ethics practices regarding breeding, while the local clubs focus on community. There will likely be active breeders in your local breed club chapter who are not yet members of the main parent club, so your options will expand!
The breeders who participate in the Great Dane breeder community for your area (for example, the Great Dane Club of Greater Denver or the Great Dane Club of California are all helping each other. They see each other often in club meetings and at shows, too. There are a lot of checks and balances and any breeder who is not breeding for the health and betterment of the breed is unlikely to be welcomed by the local club.
Search your parent club and your local area for a Great Dane chapter and go from there! Start making connections, you never know who you'll find. As above, remember that these breeders don't typically need to advertise and you may not find them through 'traditional' channels, but they are the best of the best.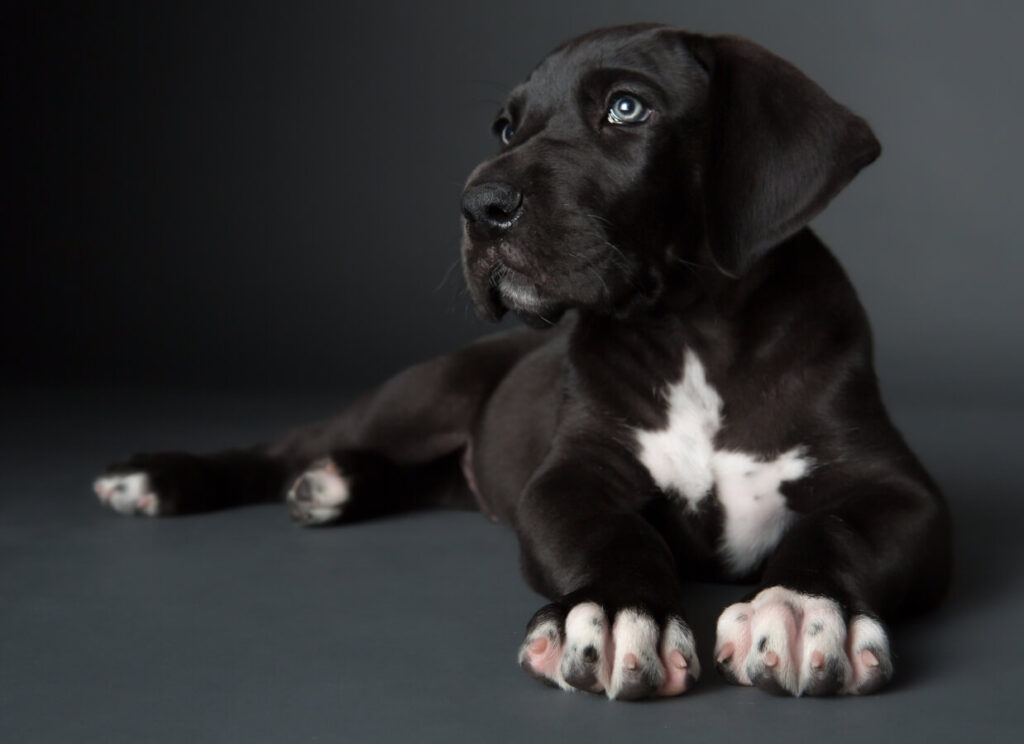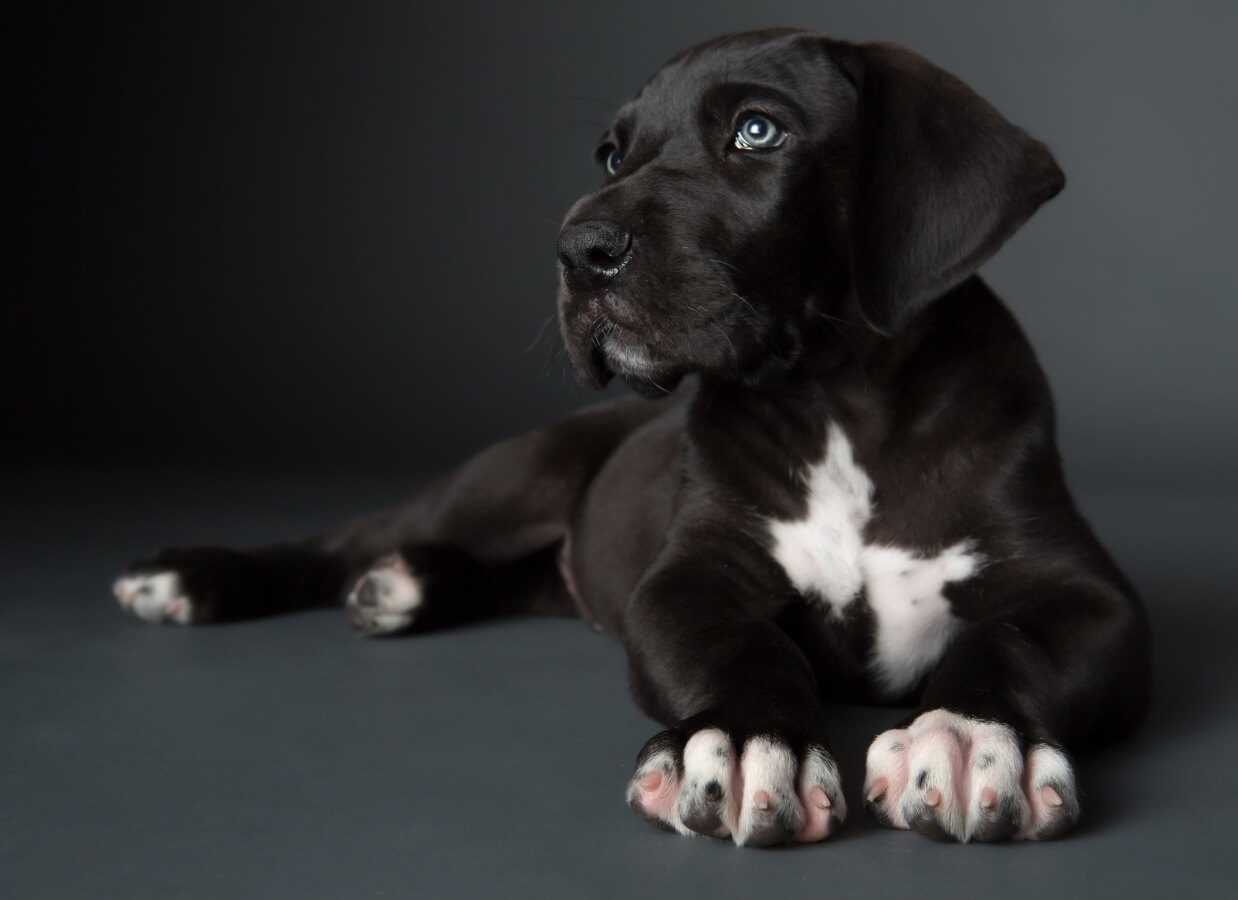 See Great Dane Breeders at Dog Shows
Want to meet several ethical, reputable Great Dane breeders in one day AND meet the parents of your potential future puppy?
Go to a dog show! You can find listings for dog shows via your local Great Dane breed clubs, the AKC website, and your local all-breed kennel clubs (just do a Google search). Dog shows are typically free (or inexpensive) to attend and will have vendors, concessions, and events such as conformation (showing), dock diving, agility, obedience, and more.
Find out when and where the Great Danes will be in the show ring, and be a respectful spectator! If you are new to dog shows and want to understand what is happening in the ring before you show up to check it out, read this easy beginners guide from the AKC.
Never approach a breeder who has just left the show ring, is preparing their dog for the ring, or is about to go into the ring. Remember, showing is a sport that requires focus, dedication, and concentration.
Sit back and watch the dogs; do any catch your eye? Make note of the handler and when the time is right, start making connections! Most breeders are very welcoming to spectators who are interested in the breed and looking to find an ethical, dedicated breeder for their next pet.
Remember, for every litter of puppies from a 'show breeder', there will be several puppies in the litter that won't ever be shown. These beautiful dogs are looking for exceptional homes just like yours!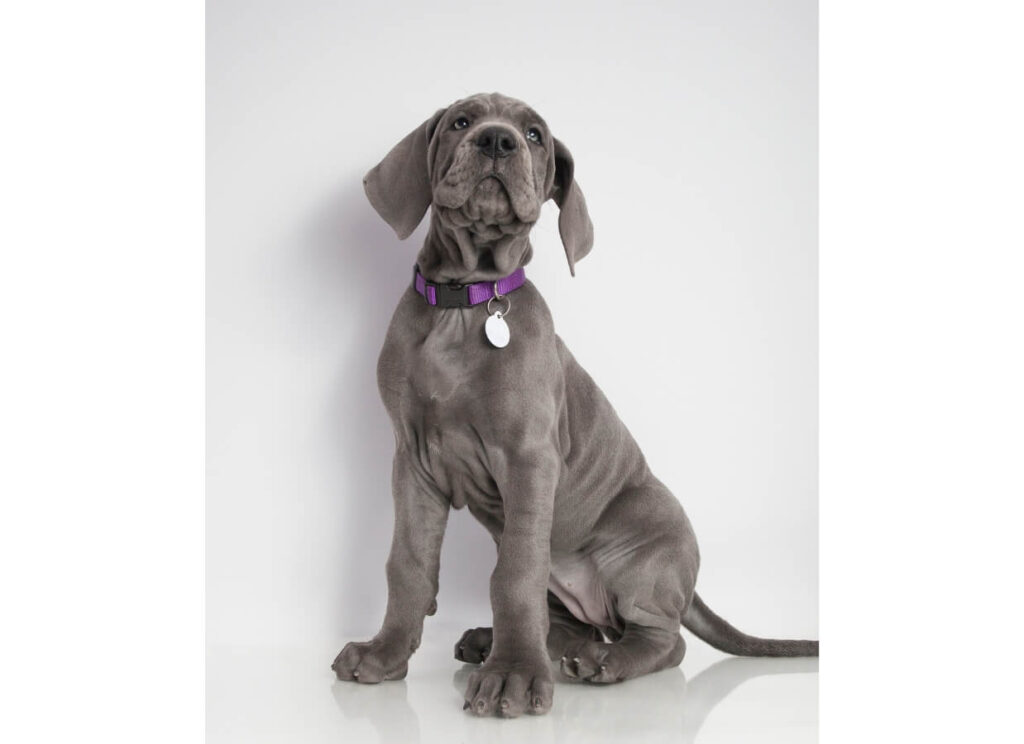 Great Dane Breeders that Health Test Facebook Group
There is one group on Facebook that has dedicated themselves to legitimate breeders who fully health-test the parents. While there are many Great Dane breeder groups on social media, this is the only one we can confidently say is not a scam.
Tread cautiously with other groups as they are often run by predatory backyard breeders.
The Great Dane Breeders that Health Test Facebook group requires members to submit the results of the hips, heart, eyes, and thyroid panels that were completed before breeding. Choosing breeders who invest in proper health testing dramatically reduces the risk that you will receive a puppy with expensive and devastating health problems in the future, so this is important!
You can access that group and find your next Great Dane puppy HERE.
Always verify at www.ofa.org that the breeder you choose is fully health testing both parents, too.
Why is Choosing a Good Great Dane Puppy Breeder Important?
Great Danes are massive dogs that are unfortunately prone to several genetic health problems.
The breed itself is unfortunately overrun with "breeders" who cut corners on everything from health testing to socialization. Many of these breeders are selling off-standard "Euro" dogs with health guarantees that are contingent upon the new owner purchasing food or vitamins from the breeder.

This is a scam and those breeders must be avoided.

Poorly bred Great Danes suffer from problems with their health and temperament that make their lives shorter and in many cases, uncomfortable. Danes should never be timid, fearful, or aggressive; yet many are.

Great Danes should have beautiful movement and structure to support their bodies throughout life; but many don't.

It's so important to choose ethical, dedicated breeders.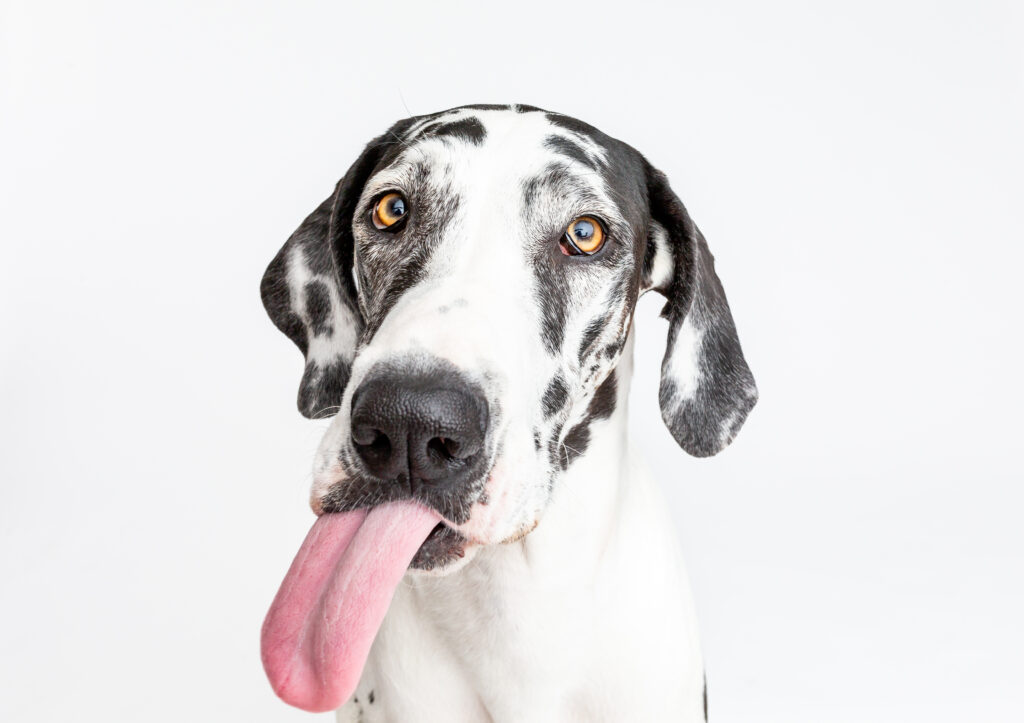 How to Avoid Bad Great Dane Breeders
There are several unfortunately common places where people look for Great Dane breeders that should honestly be your last resort. These channels are overwhelmed with breeders who are cutting corners on health testing or worse, may not even be real! If you find it easy to find Great Danes for sale, chances are, you've found an unethical breeder or a scam.
Our Great Dane breeder scams page is one of the most popular pages on our site for a reason; there are thousands of breeders out there who are collecting deposits but have no puppies at all. Read more about this scam HERE.
Here is a short list of things you never want to do when purchasing a Great Dane Puppy:
Shop for puppies in social media groups
Do a Google search and purchase a puppy online from a website
Respond to "breeders" who solicit to you via messaging apps on social media
Look for the cheapest puppy you can on Craistlist
Choose a breeder from the AKC registry without fully vetting that the breeder has all OFA health tests completed
Buy a puppy from a breeder simply because others say they had a "great experience" with them (you must still check into OFA health testing, socialization, and the pedigree)
Purchase a puppy from a breeder who requires that you feed vitamins or food that you purchase from them or from their affiliate link (these are typically MLM scams)
Breed your own Great Dane to another in exchange for a free puppy without full OFA health testing