For those times when your dog cannot be off-leash, you need information on finding the BEST leashes for Great Danes!
Believe it or not, you are NOT limited to the cheap nylon leashes and clips available at the chain pet store.
Many options are available to you and include everything from quality inexpensive leashes to Biothane, leather, and handcrafted show leads.
This is an ever-evolving blog post and we will add more as we find quality products to recommend!
A good leash for a Great Dane feels nice in your hands, has quality finished that will hold up to our giants, and looks beautiful too.
The Best Leather Leashes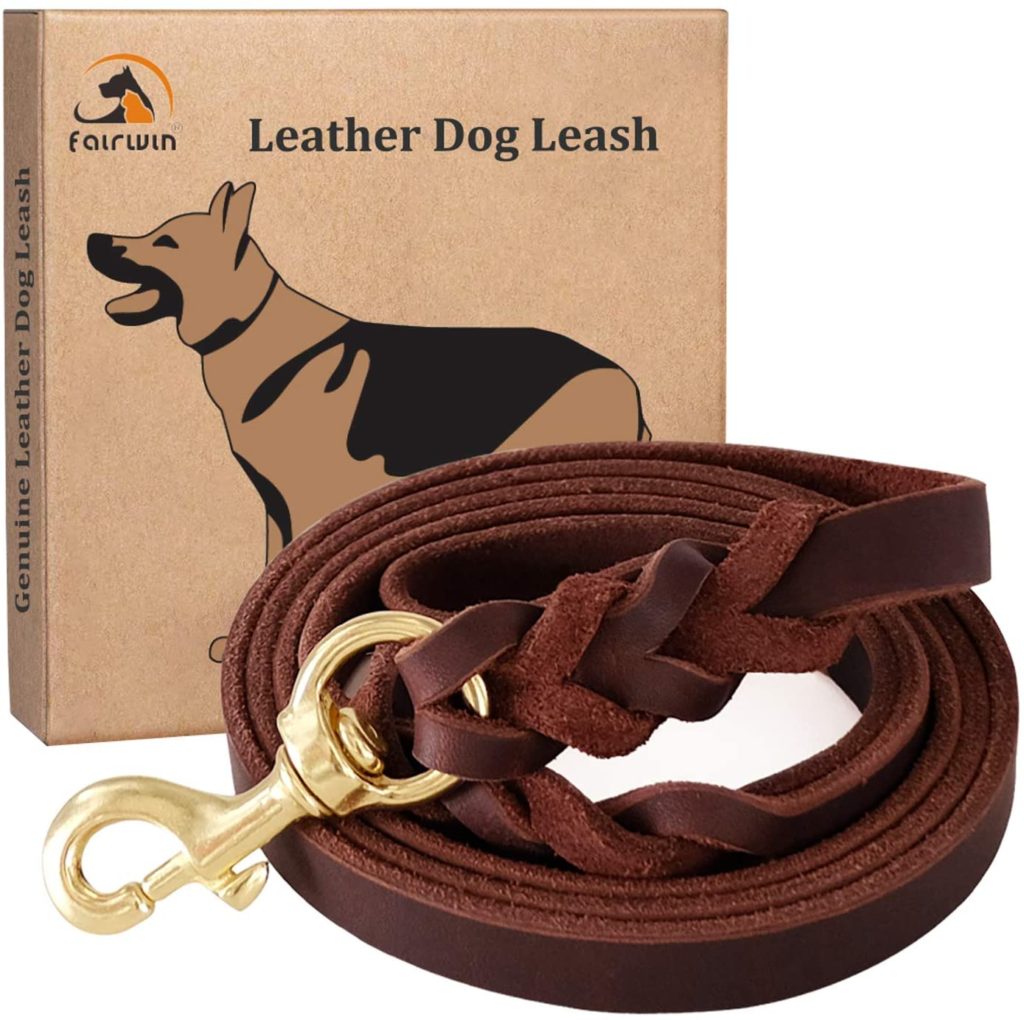 We love a nice leather leash for our Great Danes! Leather leashes hold up forever, they feel nice in your hand and they look great.
Pro Tip: if your clip ever goes bad on a leather leash, take it to a leather worker (or DIY)! You can change the clip out when needed.
I've looked at many leather leashes and there are some quality options out there (linked below). For the DIY crowd, we have a special trick!
How to Teach a Great Dane to Walk on Leash
How to make your own leather dog leash
Purchase a set of Weaver Leather split horse reins. These are 8 feet long and will allow you to make a set of TWO gorgeous leather leashes for around $40.
These leashes do not have a hand loop, but you'll find that you don't need it!
Add a study, secure clip to the end of each. I love these clips.
If you are not interested in DIY, want a shorter leash, or would like a hand loop, here are some fantastic leather leash options to choose from!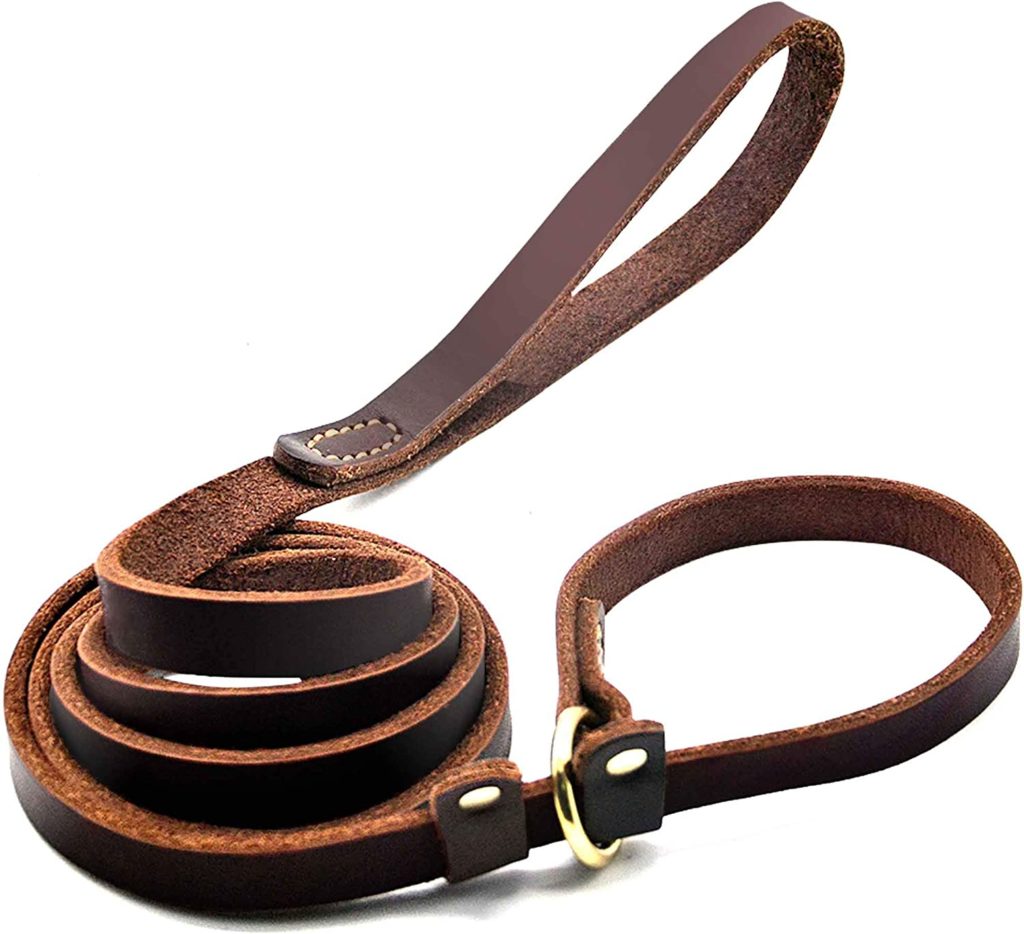 The Best Nylon Leashes
Nylon leashes are among the most common and easy to find. They can come in a variety of colors and patterns, are easily washed, and are sturdy!
We recommend 3/4″ – 1″ width nylon leads for Great Danes.
We always recommend choosing the highest quality leash you can afford for a Great Dane or other giant breed dogs. Why? Because inexpensive clips break easier, and our big dogs are strong!
Why is Leash Training so Hard?
Puppy Training: 5 Mistakes in Training
A 6 foot leash is ideal. View our favorites below (links open to Amazon).
The Best Biothane Leashes
Biothane leashes are amazing because they are waterproof, don't knot up, last forever and feel good to hold. If you need a long leash for recall training, a 15-30 biothane leash is the way to go.
We are particularly fond of Beau & Nora!
Their biothane leashes and collars look like leather and are finished in beautiful colors with fashionable details. Beau & Nora are also compatible with FI GPS trackers or E-Collar Technologies receivers for when you are out on adventures with your Great Dane!
SHOP BEAU & NORA
You may also like these Biothane leashes from Amazon:
The Best for Going Off-Leash
At Hello Danes we are huge advocates for modern off-leash remote collar training. If you are ready to ditch the leash and give your dog freedom like never before, you've found your people!
9 Reasons to E Collar Train Your Great Dane Puppy
Is the Gentle Leader an Abusive Tool?
Things that are More Aversive Than an E Collar in Training
E Collars are NOT Shock Collars
We offer free shipping on E-Collar Technologies remote systems so that your dog can be safely and humanely off-leash without shock, fear, or stress.
Read our E-Collar training guide for more.
Looking for more information on how to choose a leash or other training tool for YOUR dog?

Read here for more!