Dog pills are SUCH a pain. Your dog needs them for their health, but they're just so hard to get down their throat! And then you always have to worry about whether or not they actually ate the pill or if it's just sitting in their food bowl.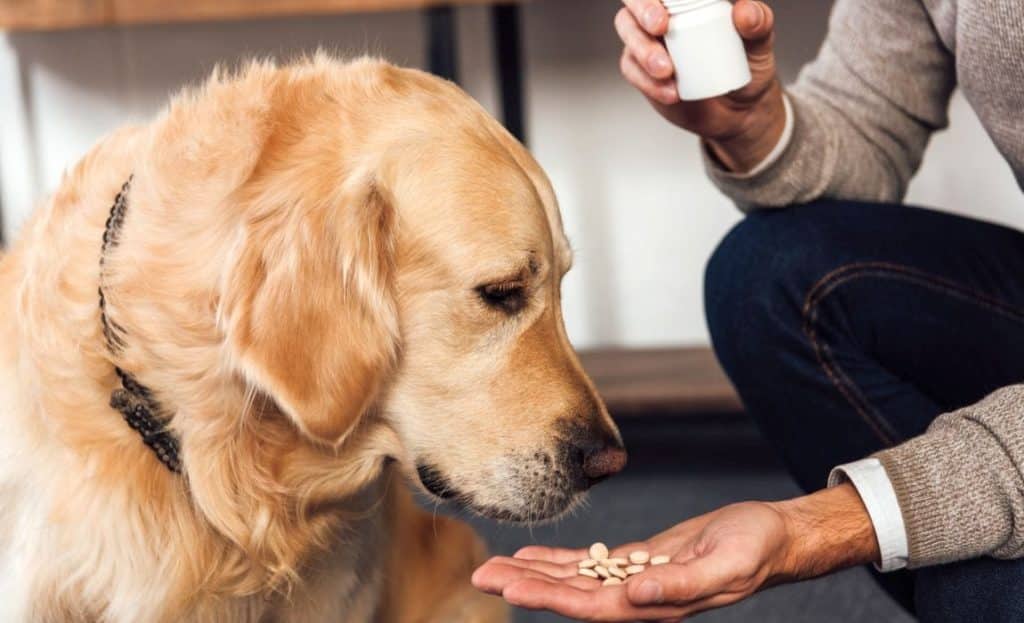 Pet owners can agree on one thing, giving a dog a pill is not easy. You've done everything from hide dog pills in your dog's mouth to giving your dog's pills in something tasty, but your dog's nose always seems to scout out the pill.
Giving a dog a pill is tough, but giving pills to a dog doesn't have to be impossible.
Here are some solutions that many pet owners have found helpful in helping their dog happily eat their medication.
DOG PILLS: WHY IS IT IMPORTANT THAT OUR DOGS CONSUME THEIR MEDICINE?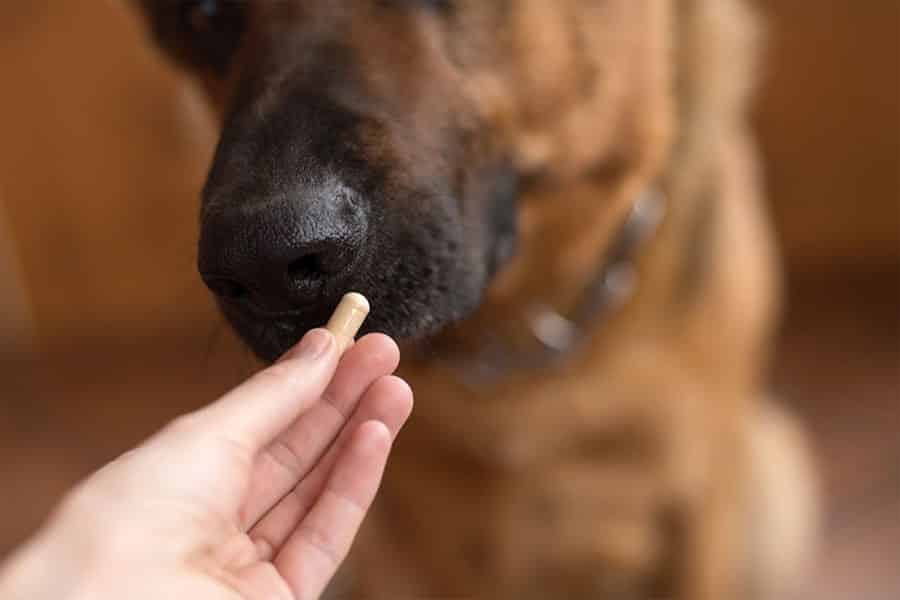 Dogs need medicine at various times throughout their life for many different reasons. Some pills are for daily medication such as vitamins or supplements, while others are for more serious conditions that require antibiotics or other treatments. No matter what the reason is that your dog needs a pill, it is important that they consume the entire pill so that their body gets the full dosage of medication required.
DAILY VITAMINS PER YOUR VET'S INSTRUCTIONS
There are a few reasons why a dog might need medicine. The most common reason is for daily vitamins or supplements. Dogs, just like people, can be deficient in certain vitamins and minerals. For example, many dogs are lacking in zinc which can lead to skin problems. Zinc pills are a great way to ensure that your pup is getting the nutrition they need!
ONGOING MEDICATIONS FOR CERTAIN CONDITIONS YOUR DOG MAY HAVE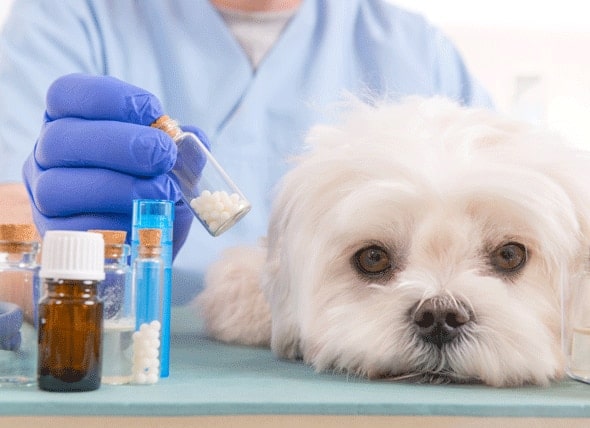 Other times, your dog might need medication for a more serious condition. This could be anything from an infection to cancer. In these cases, it is even more important that your dog takes the entire pill so that their body can fight off the illness.
No matter what the reason is for your dog needing medication, it is essential that they consume the entire pill. Otherwise, their body will not be able to get the full dosage of medicine required and their condition may not improve.
There are a few different ways that you can give your dog a pill so that they consume the entire thing.
HIDE IT IN THEIR FOOD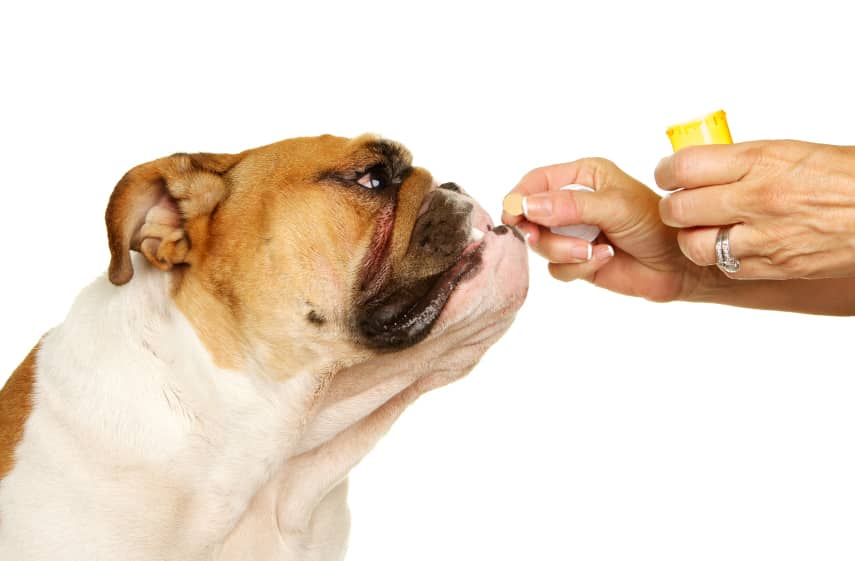 One way to give your dog a pill is to hide it in their food. This method works best for dogs that are food motivated and will eat anything you put in front of them.
Simply take their regular food and mix the pill into it. Make sure that the pill is fully mixed in and not just sitting on top of the food. Once the pill is mixed in, give it to your dog and let them eat as usual.
This method works best with wet food or canned food but you can also use it with dry food. Just add a little bit of water or broth to the food so that the pill will mix in easily.
HIDE IT IN A TREAT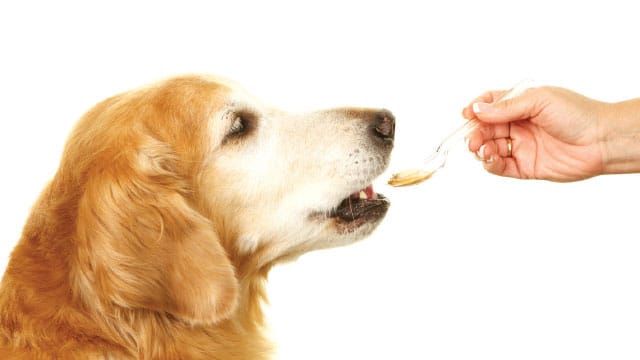 Another way to give your dog a pill is to hide it in a treat. This method works best for dogs that are treat motivated and love getting a special snack.
There are a few different ways that you can do this. You can either buy treats that already have a hole in the center or you can make your own. To make your own, simply take a regular treat and use a knife or your fingers to create a small hole in the center.
Once you have a hole, insert the pill into the treat and give it to your dog. They will be so focused on getting the treat that they won't even notice the pill!
FIND OUR FAVORITE TREATS HERE: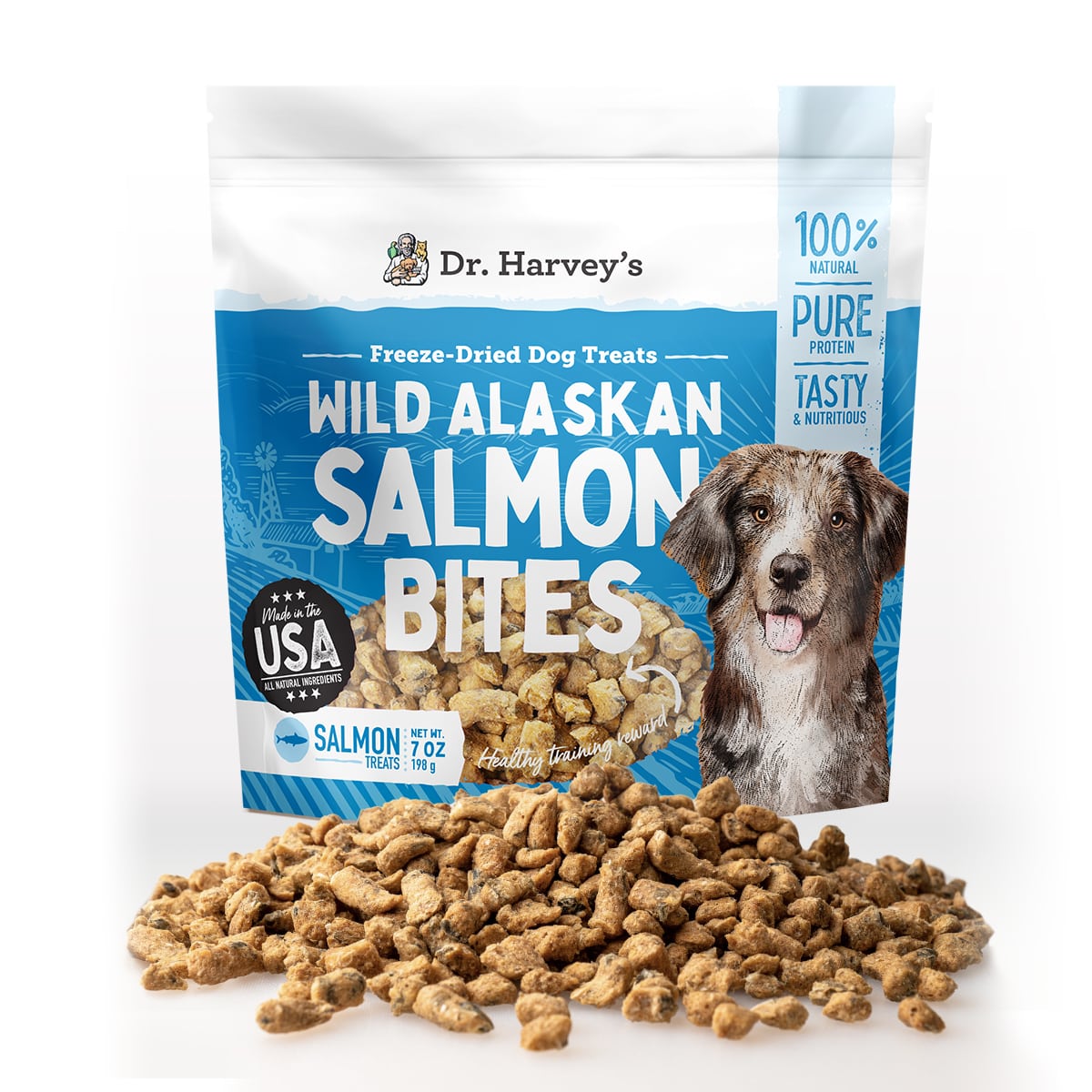 WRAP IT IN BACON, CHEESE, OR PEANUT BUTTER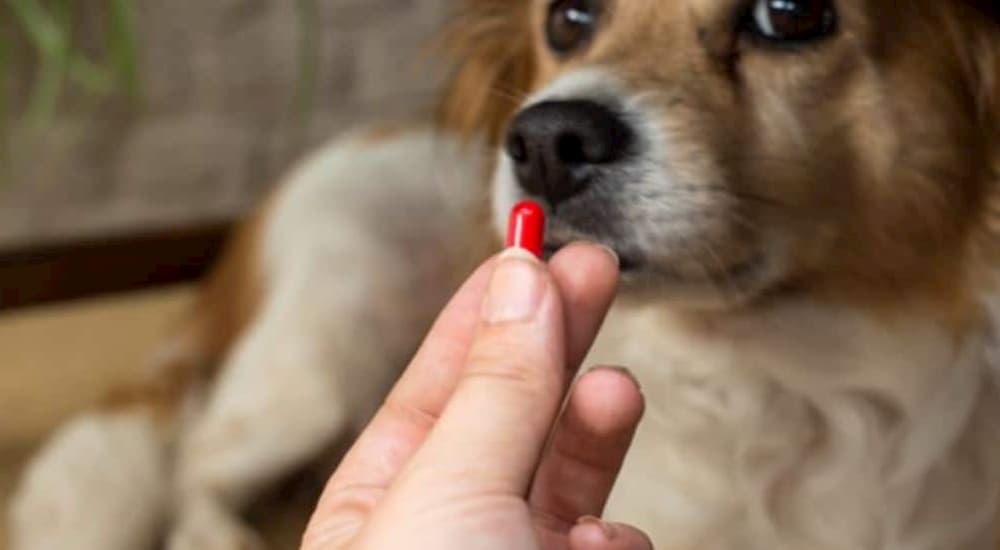 If your dog is extra food motivated, you can try wrapping the pill in bacon, cheese or peanut butter. This method works best for dogs that will do anything for a delicious treat!
To do this, simply take a strip of bacon or a spoonful of peanut butter and wrap it around the pill. Make sure that the pill is fully covered so that your dog doesn't realize there is anything inside.
Once the pill is wrapped, give it to your dog and let them enjoy their special treat!
SOME PEANUT BUTTERS ARE NOT DOG FRIENDLY! STAY SAFE AND USE THIS PEANUT BUTTER THAT IS SPECIFICALLY MADE FOR DOGS!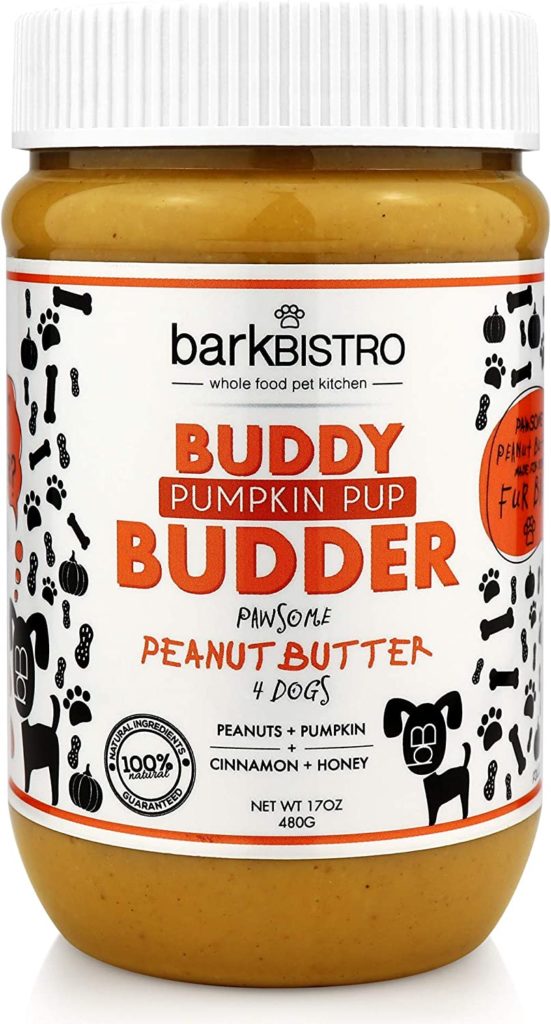 USING A MEDICATION PASTE TO HIDE THE PILL
If you don't have any of these items on hand for your pet, you can use this formula from PET MD, which is a 'PILL PASTE'. Gently rub the medication on your fingers and then using the paste, smear the medication.
Now, the medication tastes just like cheese and bacon treats instead of medication! Now, place the pill inside of your dog's upper jaw or lower jaw. Sometimes, when placed in a dog's lower jaw, they will be able to spit it out more easily. So, work with your pet on where to hide the pill.
GET THE PILL PASTE HERE ON AMAZON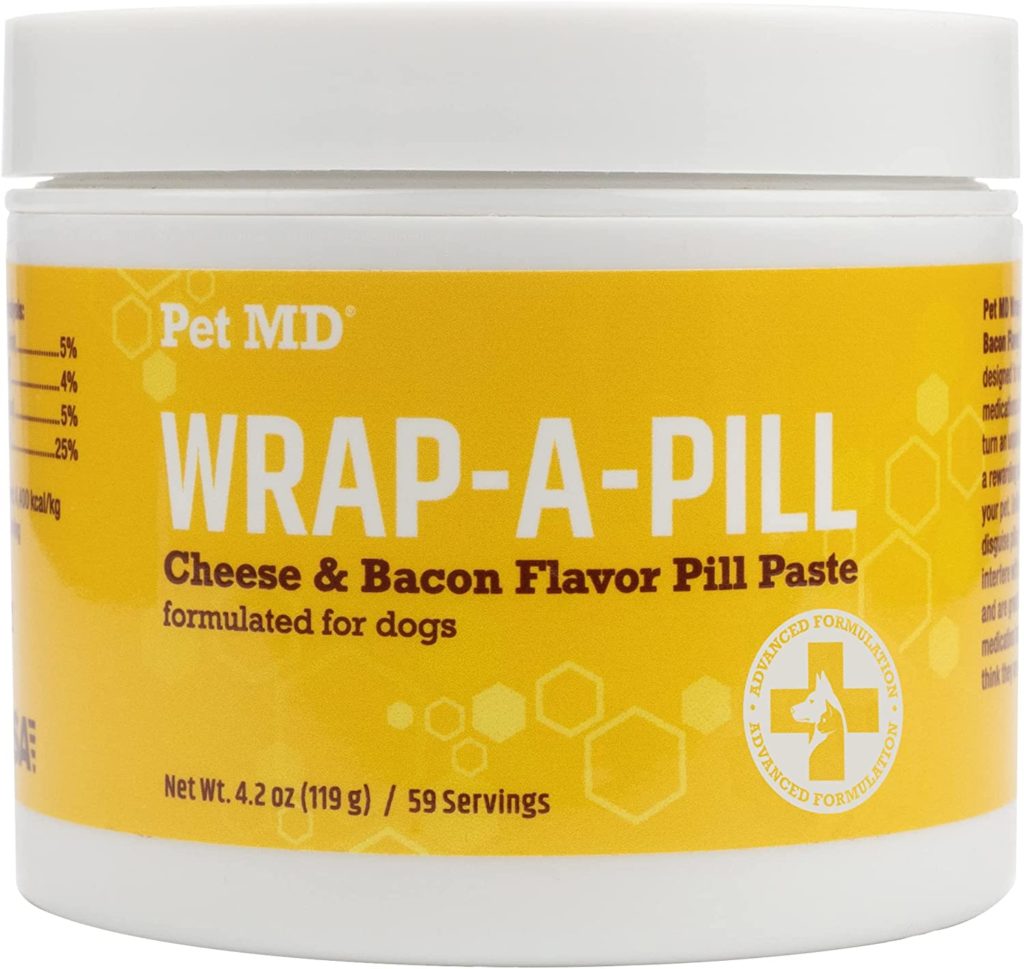 PILL POCKETS
There are also a variety of commercial products on the market that make giving pills to dogs easier. Pill pockets are one of the most popular options.
Pill pockets are small, soft treats that have a pocket in the center. (SHOP HERE) You simply insert the pill into the pocket and give it to your dog. They will never even know there was a pill inside if you have tasty pill pockets!
GET YOUR OWN PILL POCKETS BY CLICKING THIS LINK OR CLICKING THE PICTURE BELOW.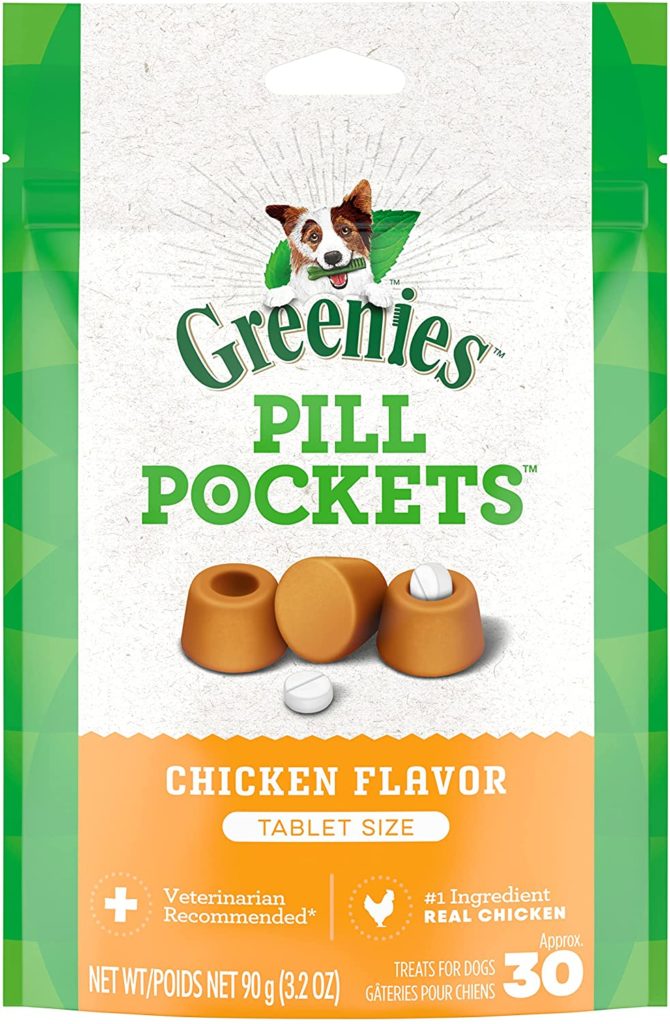 GIVE IT WITH A SYRINGE OR PILL GIVER
If you are having trouble getting your dog to take a pill even if you are hiding pills in tasty things, you can also try using a syringe or pill giver.
To use a syringe, simply fill it with water and insert the pill. Then, hold your dog's mouth open and squirt the water into their mouth. Make sure that they swallow the entire thing!
A pill giver is a small, handheld tool that is designed to help you give your dog a pill. To use it, simply insert the pill into the end and then place it at the back of your dog's throat. Push the plunger down so that the pill goes into their mouth and then let them swallow.
SHOP BELOW FOR AN AFFORDABLE PILL SYRINGE FOR YOUR PET ON AMAZON.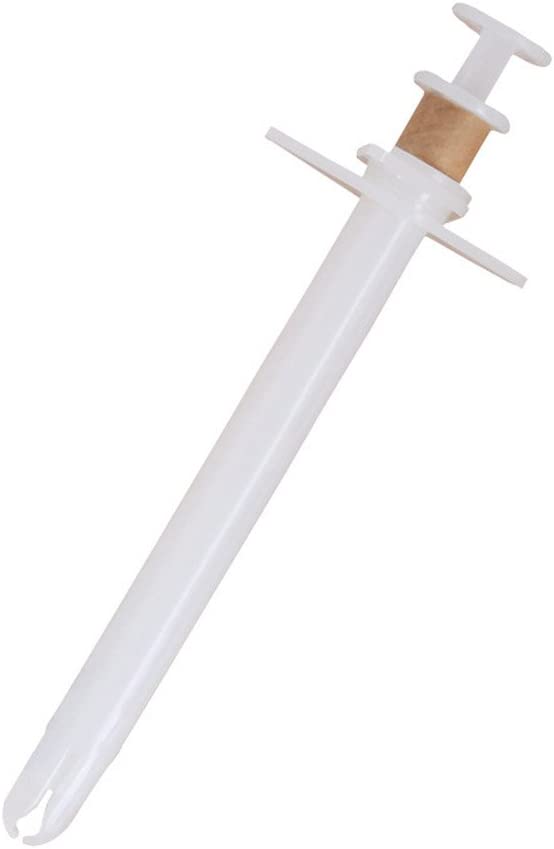 USING HUMAN FOOD FOR DOG MEDICATIONS
Using foods like dairy products, a hot dog, cream cheese, ground beef, peanut butter, regular cheese, or ice cream is also an effective way to give your dog a pill.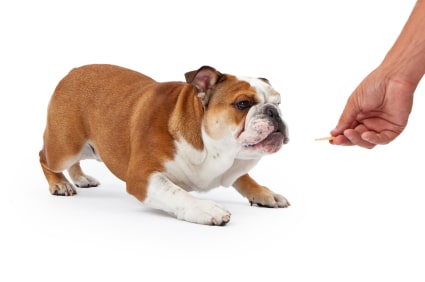 Simply take the food item and insert the pill into it. You can hand feed your dog the food directly into their mouth to make sure that they get not only the taste of the cheese but also the medications in their mouth. The different flavors will make the pills taste the actual foods and your dog will swallow the real pill much easier.
Certain foods are safe for most dogs, but be careful of other foods that may not be safe.
SAFE FOOD FOR DOGS TO TAKE PILLS WITH
DAIRY PRODUCTS IN MODERATION
CHEDDAR CHEESE
MOZZARELLA CHEESE
YOGURT, AND SOUR CREAM CREAM
GROUND BEEF
HOT DOGS IN MODERATION
ICE CREAM IN MODERATION (NO XYLITOL)
NUT BUTTERS LIKE PEANUT BUTTER AND ALMOND BUTTER
When giving your dog pills, always put safety first. Make sure that the pill is the appropriate size and dose for your dog. You should also make sure that you are using human food items that are safe for dogs to eat. If you have any concerns, speak with your Veterinarian!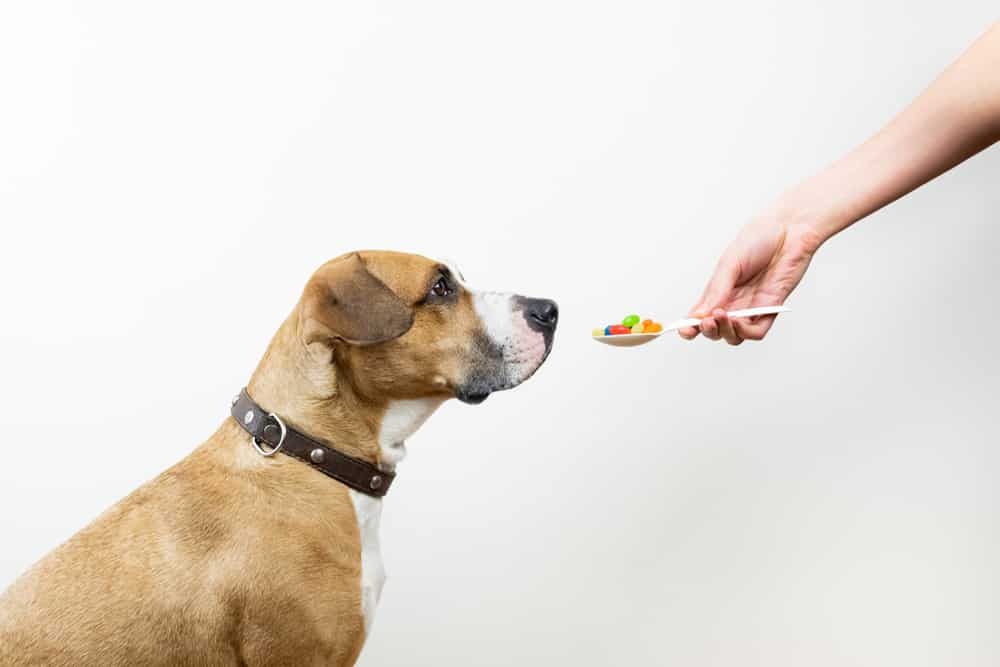 SOME HUMAN FOOD SHOULD NOT BE ADDED TO YOUR DOG'S FOOD
Some foods are not beneficial for your dogs to eat, and can even be dangerous to hide pills inside of due to their toxicity to your pet.
GRAPES
RAISINS
AVOCADOS
CHOCOLATE
MACADAMIA NUTS
XYLITOL S WEETENER
ONIONS
GARLIC
While there are a lot of human food items that you can use, you want to be careful what you give a dog. Stick with safe foods to for a dog to take like cream cheese, cheese, or actual dog treats. If you are ever in question, speak with your Veterinary Clinic, or use a treat like the one below that is formulated especially for your pet.
FUN WAYS TO GIVE YOUR DOG ORAL MEDICATIONS
There are fun ways to hide pills for your dog. Medications can be hard to give a dog. Why not make it fun?
These 'Medi Crunch' Dog treats taste like peanut butter but they have a little pocket where pills can fit. They are so easy for dogs to take, and dogs can eat them in one bite.
The simplicity of allowing dogs to swallow this cute little tasty treat in one bite allows the medications to stay safely inside the treats.
SHOP HERE FOR THESE ADORABLE LITTLE TREATS: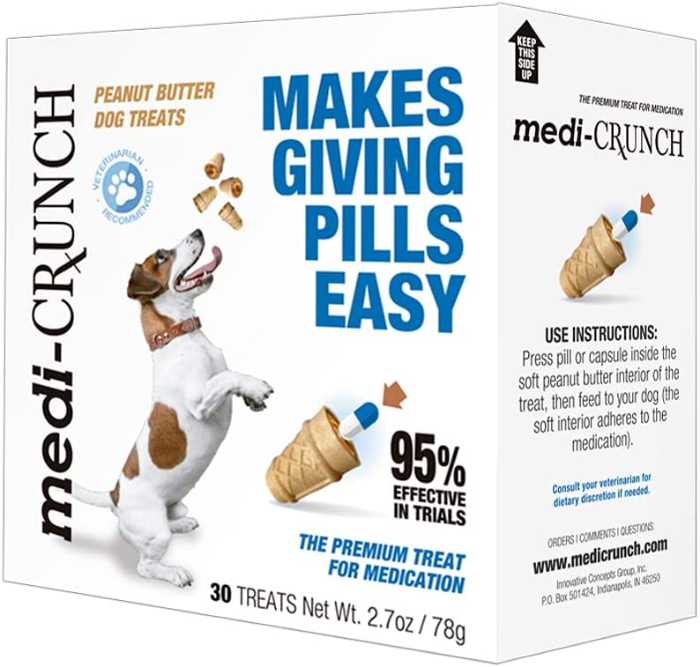 GIVING A PET LIQUID MEDICATIONS
Certain medications come in liquid form. If your veterinarian has prescribed your pet a liquid form of medication, it is more difficult to use treats to encourage swallowing.
Instead, you can use your dog's tongue to your advantage!
Pet parents can drip the liquid directly onto their dog's tongue. If their pet gives a fuss about the taste, use a smelly and tasty dairy product or canned dog food to mix up the liquid into something more delicious.
Our favorite canned food is linked below: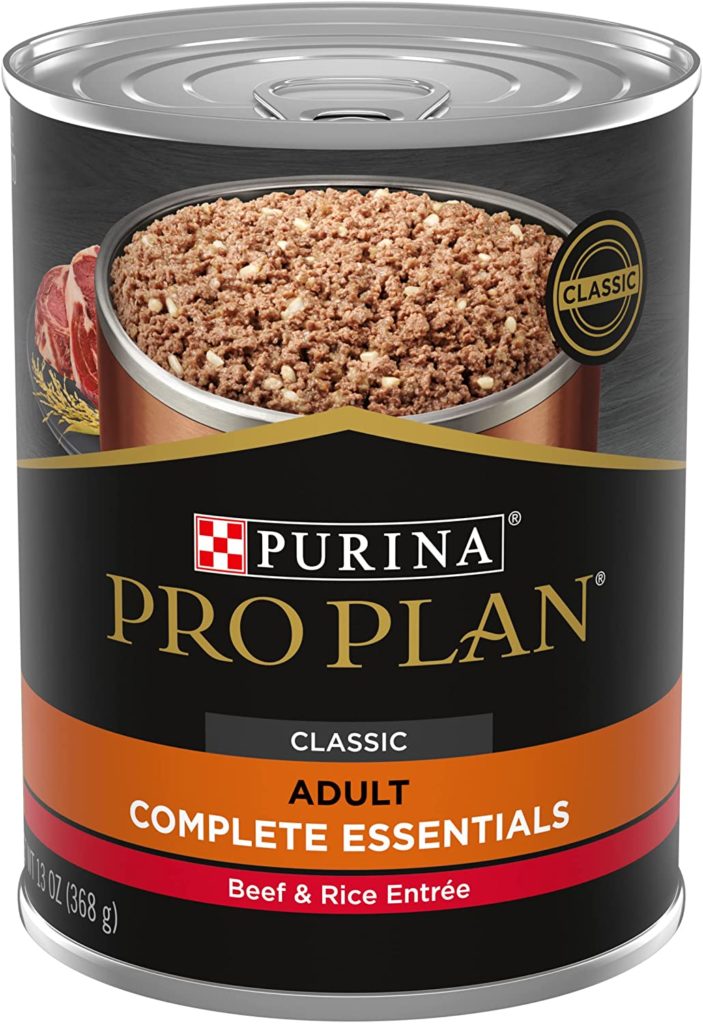 Try not to give either capsule, solid, or liquid pills on an empty stomach, as it could cause your pup to feel sick.
Always speak with your veterinarian about any side affects your pup is feeling from any medication that they are taking. If they are feeling any adverse reactions, your vet may be able to prescribe other forms of the medicine.
Additionally, never allow your pup to eat human medication without the advice of a veterinarian. Some treatments that are safe for humans are toxic to our dogs. It is ALWAYS safest to consult with a Veterinarian before making drastic choices for our pups.
Hopefully you enjoyed these tips on getting your pup to eat their pill and stay as healthy as they possibly can. Using treats, foods, and even fun little gadgets can make the process of giving your pup their medication a lot easier on both you and them. Do you have any tips or tricks that help when giving your pup pills? Let us know in the comments below! Thanks for reading.
READ MORE: