There's a reason why Great Danes are called the "gentle giants."

They are one of the most docile and loving dog breeds out there. But this doesn't mean that they don't need training. In fact, if you don't train your Great Dane, you're in for a world of trouble.
This hilarious Great Dane fail post will show you why it's so important to train your Great Dane and what can happen if you don't!
AN OUT OF CONTROL GREAT DANE FAIL
This week we saw this video (above). A huge blue Great Dane has escaped from his leash or gate and is on the run, terrorizing everyone in his path. He's chasing people, bouncing around, and just being an all-around menace. The people in the video are TERRIFIED!
Great Danes are massive dogs. They can weigh nearly 200 pounds and stand over six feet tall when they're fully grown. They're also incredibly strong.

So when they're not properly trained, they can be a real handful.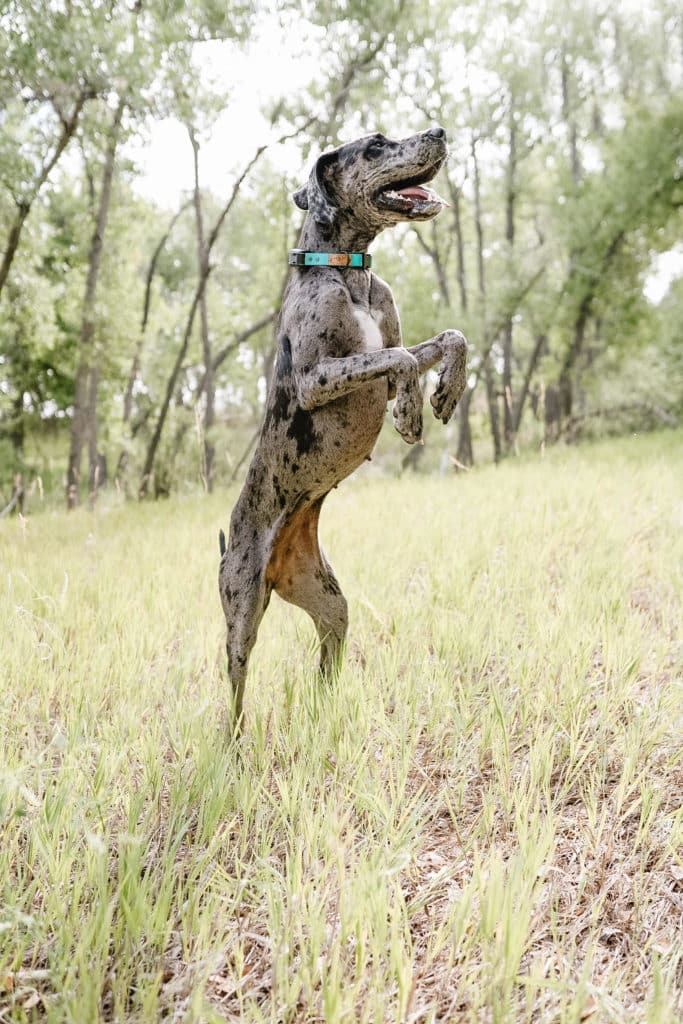 THIS DANE FAILS VIDEO IS HILARIOUS, OF COURSE
Sure, it's funny to see a Great Dane running around and having a great time. But it's not so funny when they start knocking things over, jumping on people, chasing people, or worse.
The people in the video were afraid of this dog, and that's not fair. This dog could have easily been hurt or seriously hurt somebody in the process of what only looks like innocent fun.
It's very clear that this dog has no reliable off-leash recall and is lacking an appropriate amount of physical and mental enrichment overall.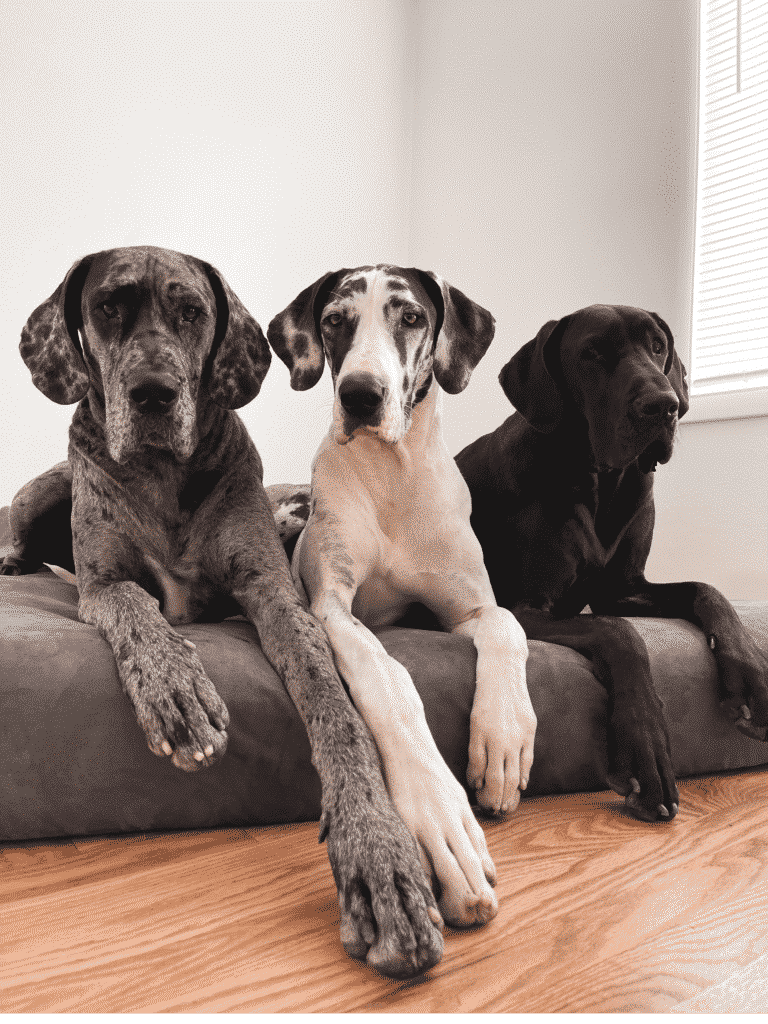 TOP TRAINING TIPS FOR GREAT DANES
Be consistent: Training should be a part of your daily routine with your Great Dane. (Read our blog on the top 5 mistakes Great Dane puppy owners make during training!)
Use positive reinforcement: Training should be a positive experience for both you and your dog.
E-Collar train: Off-leash reliability is a must for Great Danes. We have tons of resources on this topic!
Find a good trainer: If you're having trouble training your Great Dane yourself, it's a good idea to find a professional trainer. We recommend finding a trainer that uses a lot of positive reinforcement and balanced training tools such as e-collars, martingale, long leashes, treats, clickers, and prong collars.
READ MORE:
Big Barker Dog Bed Review- A Comprehensive and Non-Biased Review