Leash aggression is a serious problem for dog owners.
It can be dangerous and even life-threatening for both the owner and the dog. Leash aggression can also be a sign of other problems, such as fear or anxiety.
Dog owners need to be aware of the signs of leash aggression and take steps to prevent and stop it.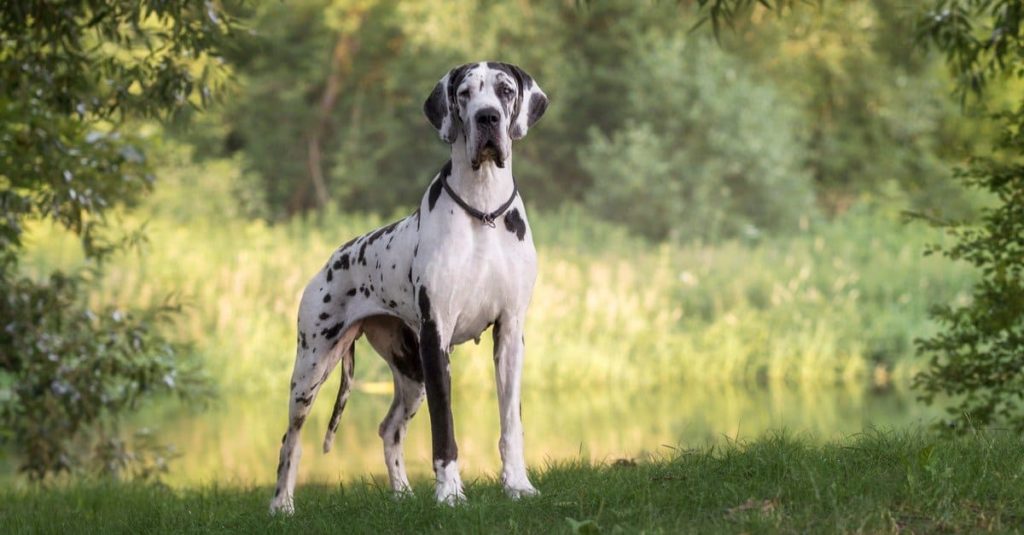 WHAT IS LEASH AGGRESSION?
Leash aggression is when a dog becomes aggressive or violent on a leash. This can happen for a variety of reasons, such as fear, anxiety, or frustration. Dogs who are leash aggressive may bark, growl, lunge, or even bite when they are on a leash.
Leash aggression is a serious problem because it can be dangerous for both the dog and the owner. If a dog is leash aggressive, it may try to bite or attack people or other dogs.
This can lead to serious injuries, including death. Leash aggression can also be a sign of other problems, such as fear or anxiety. Dog owners need to be aware of the signs of leash aggressive dogs so that they can keep their own dog as well as other dogs and humans safe.
WHAT DOES A LEASH REACTIVE DOG LOOK LIKE?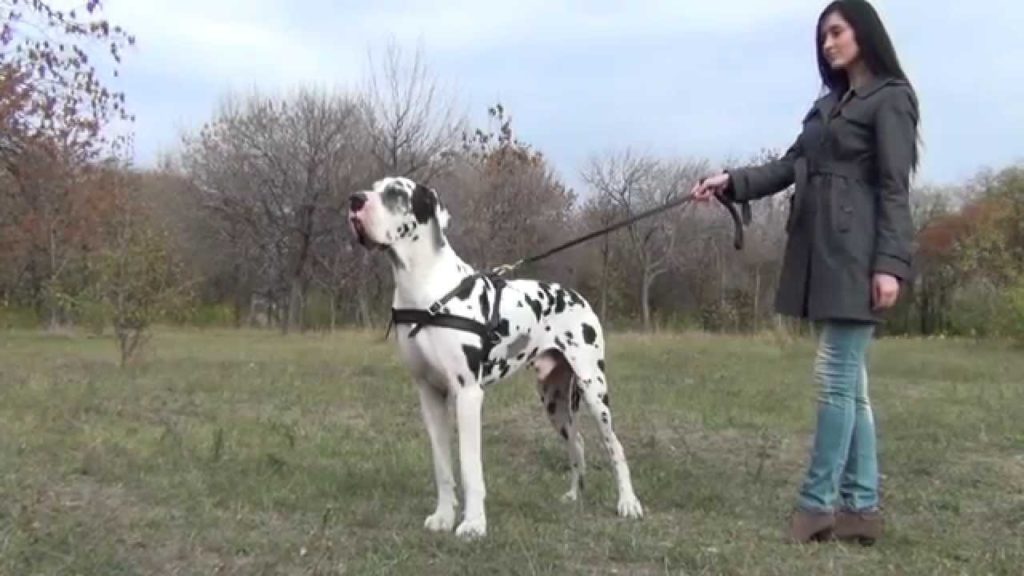 A leash reactive dog is one that becomes aggressive or violent on a leash. This can happen for a variety of reasons, such as fear, anxiety, or frustration. Dogs who are leash reactive may bark, growl, lunge, or even bite when they are on a leash.
A dog that is leash reactive may seem fine when it is not on a leash. But the dog's behavior might change when they are going for leash walks.
Leash reactivity does not necessarily mean that the particular dog has leash aggression as there are different levels of leash reactivity.
SIGNS OF A LEASH REACTIVE DOG
Leash reactivity may play out in the following behaviors:
The dog's behavior gets anxious / nervous when on leash
The dog barks and growls when on leash
The dog lunges towards other dogs or people when on leash
The dog tries to bite when on leash
The dog's body tenses up when the dog sees other dogs or humans / kids
Fearful behaviors such as cowering, hiding, or shaking
The dog urinates or defecates when on leash
Panting excessively
Excessive drooling
The dog's pupils may dilate
Signs of Stress in Dogs: How to Help An Anxious Dog
These are just some of the signs that a dog may be leash reactive. If you see any of these signs in your dog, it is important to seek help from a professional trainer as leash reactivity can escalate to leash aggressive dogs if not addressed by pet owners.
IS LEASH AGGRESSION DIFFERENT THAN LEASH REACTIVITY?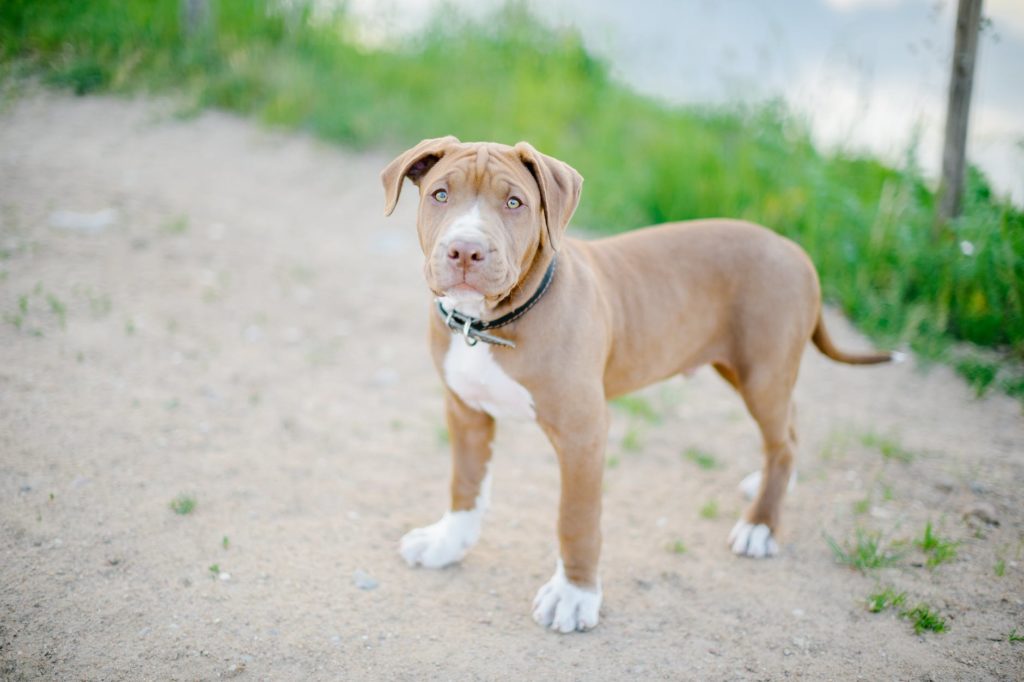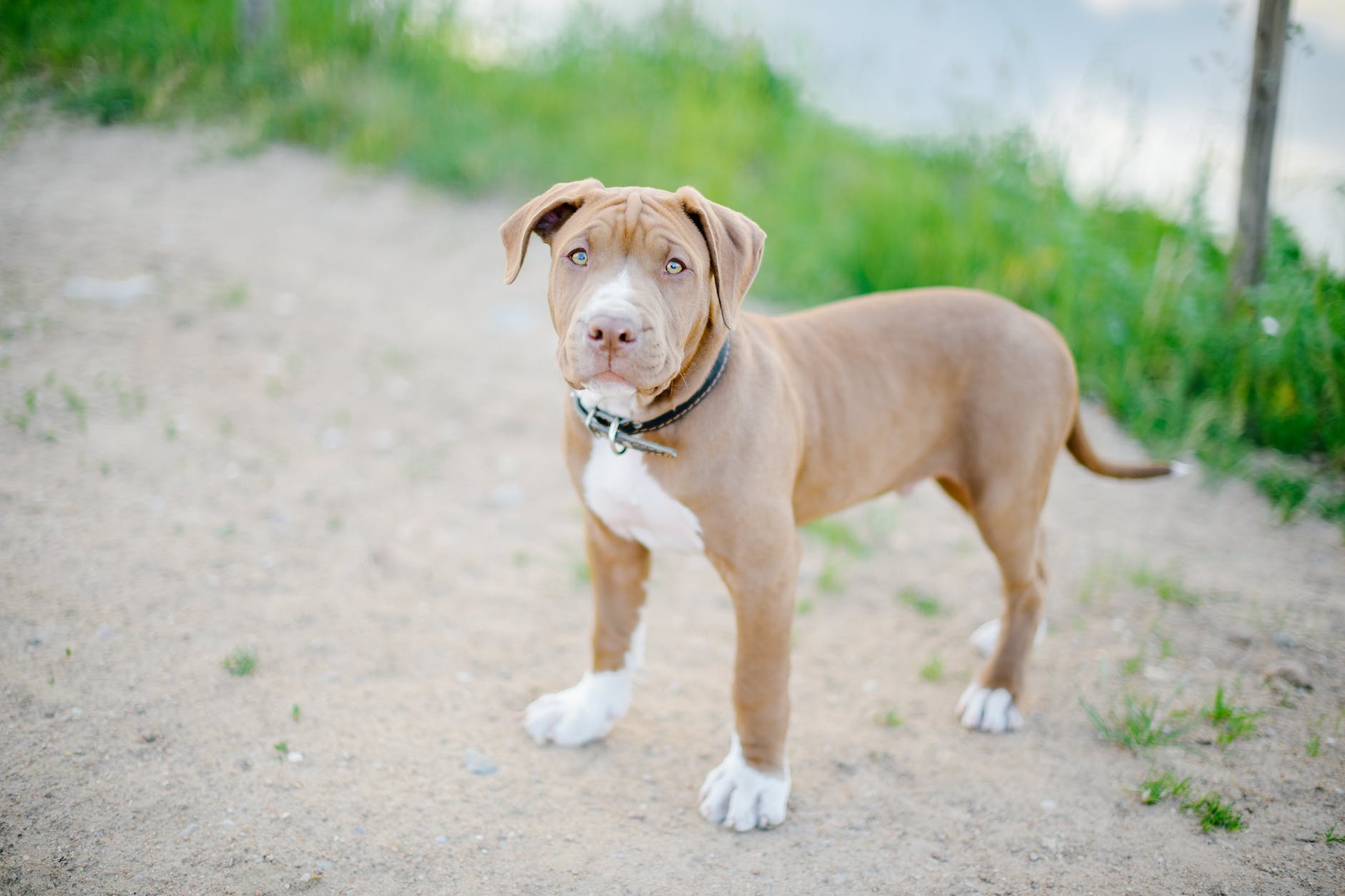 Leash reactivity is typically the beginning stages of a leash aggressive dog.
If a dog owner notices that their dog gets nervous when they are on a walk and the dog notices another approaching dog, they should take that as a warning sign that their dog could become leash reactive.
Typically, a dog becomes leash aggressive when they have unsuccessfully tried to avoid the trigger (in this case, other dogs) by engaging in leash reactivity behaviors such as barking, growling, or lunging and the behavior has not worked. The next step for the dog is to try to bite, which is considered leash aggression.
Leash reactivity can be managed with proper training, but if a dog owner does not address it, the dog may eventually become leash aggressive.
WHAT CAUSES LEASH AGGRESSION?
There are many different reasons why a dog may become leash aggressive. Some common causes include:
Not being properly socialized
A frustrated dog due to not getting enough exercise
The dog feeling restrained and limited can elevate a dog's anxiety and result in aggressive behavior
Routines of passing by risky environments: The dog learns that every time they pass by a particular fence they face a mean or barking dog
A perceived threat of a dog approaching on leash can be frightening in a dog's mind
Dog does not tolerate other dogs well
Dog is forced to participate in high stress situations with other dogs, such as the dog park, when that environment is not fitting for them
Dogs who are not properly socialized may be more likely to become leash aggressive. This is because they have not had the opportunity to meet and interact with different people and animals.
As a result, they may be fearful of them.
A DOG FEELING ANXIETY MIGHT DEMONSTRATE LEASH AGGRESSION
Dogs who are anxious or stressed may also be more likely to become leash aggressive. This is because the leash can feel like a restraint to them. They may feel like they cannot escape from the situation, which can cause them to become anxious or stressed.
A DOG WHO IS NOT GIVEN ENOUGH EXERCISE FROM ITS DOG OWNER MIGHT BECOME A LEASH AGGRESSIVE DOG
Dogs who are not properly exercised may also be more likely to become leash aggressive. This is because they may be frustrated from being cooped up and not having enough opportunity to run and play. This frustration can lead to aggression.
It is important for pet owners to make sure that their dog is getting enough exercise. A tired dog is a happy dog and is less likely to be aggressive.
THE DANGERS OF A LEASH AGGRESSIVE DOG
Leash aggression in dogs requires immediate dog training.
If your dog feels threatened when they see an approaching dog while on the leash, it is your job as a pet owner to help them navigate the situation. At times, especially if the leash aggression has not been addressed in dog training, that means to avoid the other dogs entirely.
Leash aggression in dogs can be extremely dangerous not only physically but for your own dog's well-being and lifestyle.
Here are a few ways in which an aggressive dog on leash can become a danger to others and themselves:
LEASH AGGRESSION IN DOGS CAN CREATE A DOWNWARD SPIRAL OF ANXIETY
Not only is it important to stop leash aggression for your own personal anxiety, but dogs who continue to practice aggression on the leash can develop generalized anxiety and phobias of other dogs, people, and environments.
This is because each time your dog reacts aggressively, it reinforces in their minds that the trigger is something to be afraid of. As a result, your dog may start to become anxious in a wider variety of situations.
LEASH AGGRESSION PREVENTS YOUR DOG FROM INTERACTING APPROPRIATELY IN SOCIETY
Leash reactive dogs are not suitable to do things like go for walks with other dogs, to the park, or on playdates.
This is because their leash aggression can result in fights and injuries to other dogs. Additionally, it may also result in you getting into you completely avoiding other dog owners or humans while you are on walks.
As a result, your dog may miss out on important socialization opportunities.
5 Tips for Leash Training Great Danes
YOUR DOG ACTING AGGRESSIVELY CAN LEAD TO YOUR OWN PERSONAL ISOLATION
Your dog's leash reactivity could continue to escalate without the help of a dog trainer or professional intervention.
You might find yourself taking routes of dog walks that have less people, going to parks or public places less often and generally avoiding any sort of triggers that would set off your dog.
This can lead to you feeling isolated as you are unable to do the things that you love with your dog by your side.
Additionally, it may also limit the places that you feel comfortable taking your dog, as you may be worried about them reacting aggressively.
Not only is this limiting to your dog and make your dog feel isolated, but this can become very isolated for you as a dog lover as it can be very fun to spend time around other dog friendly people.
Do Dogs Get Lonely? The Fascinating Truth Behind Canine Depression
REACTIVE DOGS CAN HURT AND HARM OTHER DOGS OR PEOPLE
Most of all, it is important to prevent leash aggression because two dogs that are fighting on leash can be extremely dangerous and harmful.
Your dog could get injured from another dog's teeth or nails. If your dog is on the receiving end of an aggressive encounter, this can cause long lasting physical and psychological damage.
Additionally, if your dog is the aggressor in the situation, they may cause serious injury or even death to the other dog.
If the dog's level of aggression has escalated to reacting to humans, the dog could harm or hurt a human or even small child, resulting in major injury.
HELP! DOG SNAPPING AT CHILD FOR NO REASON AT ALL AND I AM DESPERATE FOR ANSWERS
TIPS FOR MANAGING LEASH AGGRESSION
There are a few things to do to be successful when dogs meet. The method of which you will take depends on if your dog is already experiencing aggression on leash or if you have a non reactive dog.
First, let's discuss what to do to prevent leash reactivity with a non reactive dog.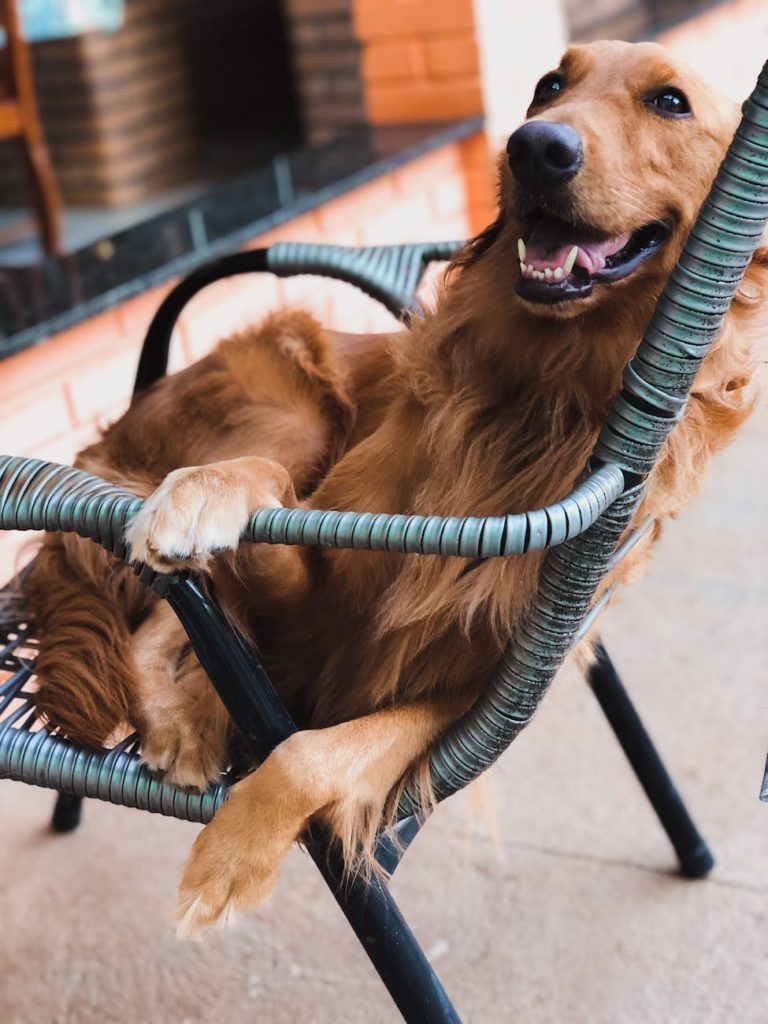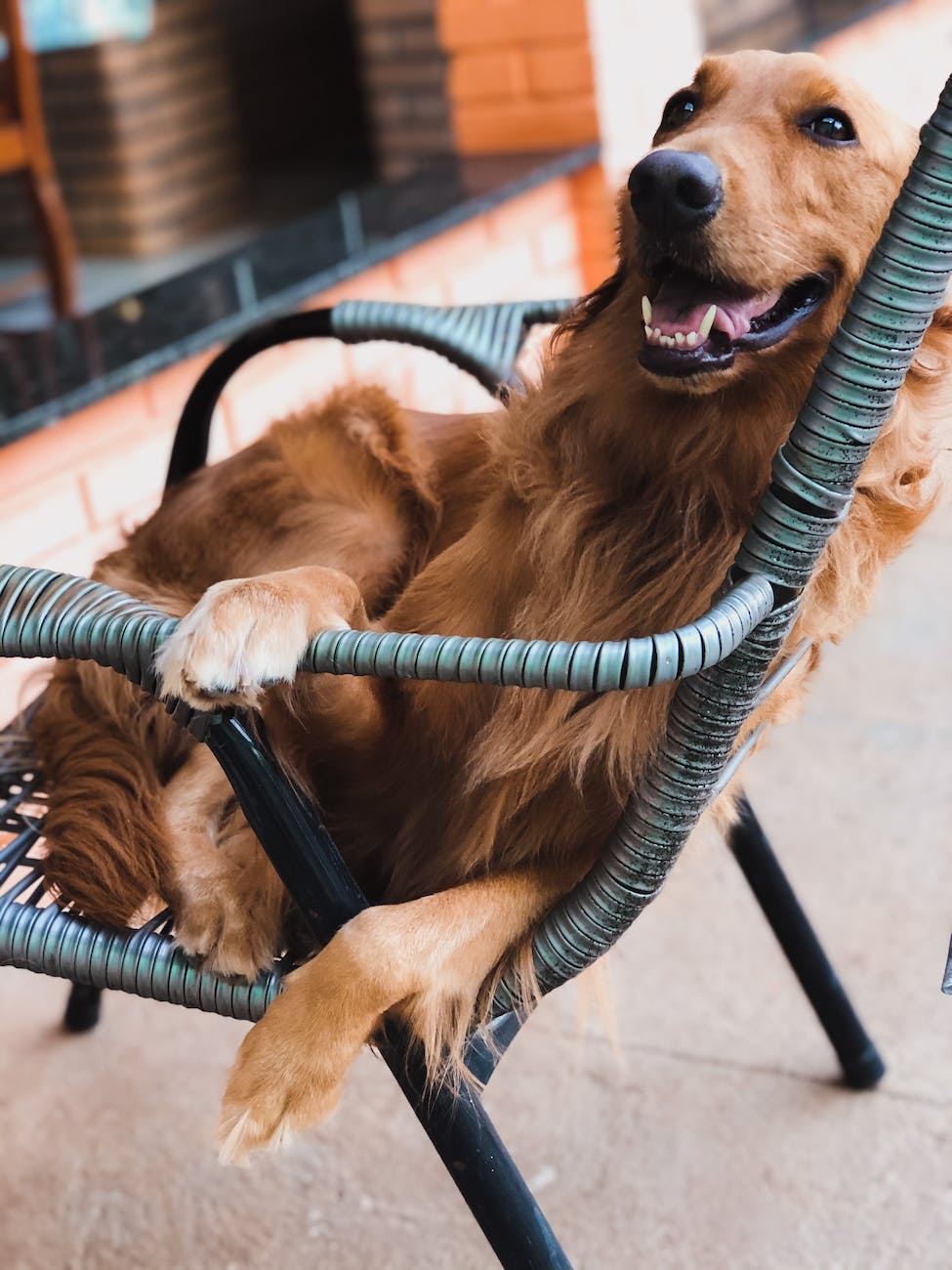 PREVENT LEASH AGGRESSION IN DOGS WHO ARE NOT YET AGGRESSIVE
The absolute best way to prevent any dog from becoming aggressive is to start before it begins.
Training skills begin far before a dog is ever put on a leash. The bond that you create with your dog and the trust that is developed is what will prevent your dog from feeling the need to be aggressive in any situation, whether that be on or off the leash.
PUPPY SOCIALIZATION WITH AND WITHOUT OTHER DOGS
Be sure to socialize your puppy from an early age, exposing them to as many different sights, sounds, smells, people, and animals as possible in a positive way.
Great Dane Puppy Socialization
Puppy Culture – Early Socialization for Great Dane Puppies Before and After 8 Weeks Old
How to Raise a Confident Dog: 7 Tips for Building Your Puppy's Self-Esteem
This will help your puppy to grow into a confident dog that isn't easily scared or triggered by new things.
SOCIALIZATION CLASSES AND DOG TRAINING
As your dog gets older, you can continue their socialization through different methods. Hiring a dog trainer who you trust can help provide your dog with the dog training that it may need to be successful around other dogs in the future.
PROVIDING YOUR DOG WITH SUCCESSFUL INTERACTIONS WITH OTHER DOGS
Be intentional when your dog is a puppy to provide them with successful 'meet and greets' with other dogs. When dogs meet, many dogs get anxiety naturally.
So, prevent that anxiety by creating the dog's environment to be successful. This means that you need to be in control of the situation, and not the other way around.
You can do this by:
Choosing a quiet place to introduce your dog to the other dog, where there isn't a lot of movement or distractions
Allowing the dogs to approach each other on their own terms and at their own pace
If one of the dogs seems uncomfortable, give them space and time to adjust
End the interaction before either dog gets too tired or overwhelmed
Pay attention to your dog's body language
Only allow your puppy to meet friendly dogs as to not give them a bad experience right off the bat
MANAGING LEASH AGGRESSION IN AN ALREADY REACTIVE DOG
Unfortunately, not all dog owners are able to prevent leash aggression in their dogs.
Many times, dog owners adopt a dog that is already leash aggressive or they may not have known the importance of socialization and expose their dog to too many new things at once, resulting in aggression.
If you find yourself in this situation, there are still things that you can do to help your dog.
Let's discuss the value of a qualified dog trainer, positive reinforcement training, muzzle training and being in tune to your dog's body language.
GETTING A QUALIFIED TRAINER
A qualified dog trainer should not only be someone who is certified, but also someone who has extensive experience working with dogs that are leash reactive.
The trainer should also be able to provide you with a training plan specifically for your dog's needs.
Your dog might be in a place that is just too much for you to handle on your own, and you should be proud of yourself for bringing a certified dog trainer onto the team to help. Not all dogs respond the same to their owner as they might to a trainer conducting training sessions.
POSITIVE REINFORCEMENT DOG TRAINING
Reactive dogs need to be trained with positive reinforcement. This means that you will give your dog a treat or verbal praise when they display the desired behavior.
For example, if you are asking your dog to 'sit' and they do, then you will immediately provide them with a treat. The key is to be quick so that your dog associates the behavior with the positive reinforcement.
POSITIVE REINFORCEMENT EXERCISES FOR YOUR DOG
Here are some examples of positive reinforcement exercises that you can do with your dog:
Name Game – Say your dog's name followed by a treat so that they associate their name with something positive
Sit or Down – Ask your dog to sit or down and provide them with a treat when they doLeave It – Place a treat on the ground and ask your dog to 'leave it.' If they don't touch the treat, give them a verbal praise or another treat
Touch – Have your dog sit or stand next to you and offer them a treat. As they are eating the treat, lightly touch their side or back and immediately give them another treat. Repeat this process until your dog is comfortable with being touched
Remember to go at your dog's pace. If they seem overwhelmed or stressed, end the session and try again later. Always use high value treats that your dog loves.
MUZZLE TRAINING YOUR DOG
Muzzle training is a way to keep many dogs safe around other dogs as well as people. With a muzzle and proper muzzle dog training, not only your dog will be safer but also any other dog in the situation will too.
It allows you to have more control over your dog in high stress situations and can help to prevent bites.
Muzzle training should only be done if your dog is already comfortable with you handling their face and mouth.
It should also be noted that a muzzle is not a cure for aggression and should only be used as a management tool for dogs with aggression.
A basket muzzle combined with high value treats can be a powerful tool in creating a safe space with fearful dogs who tend to react aggressively.
SHOP HERE: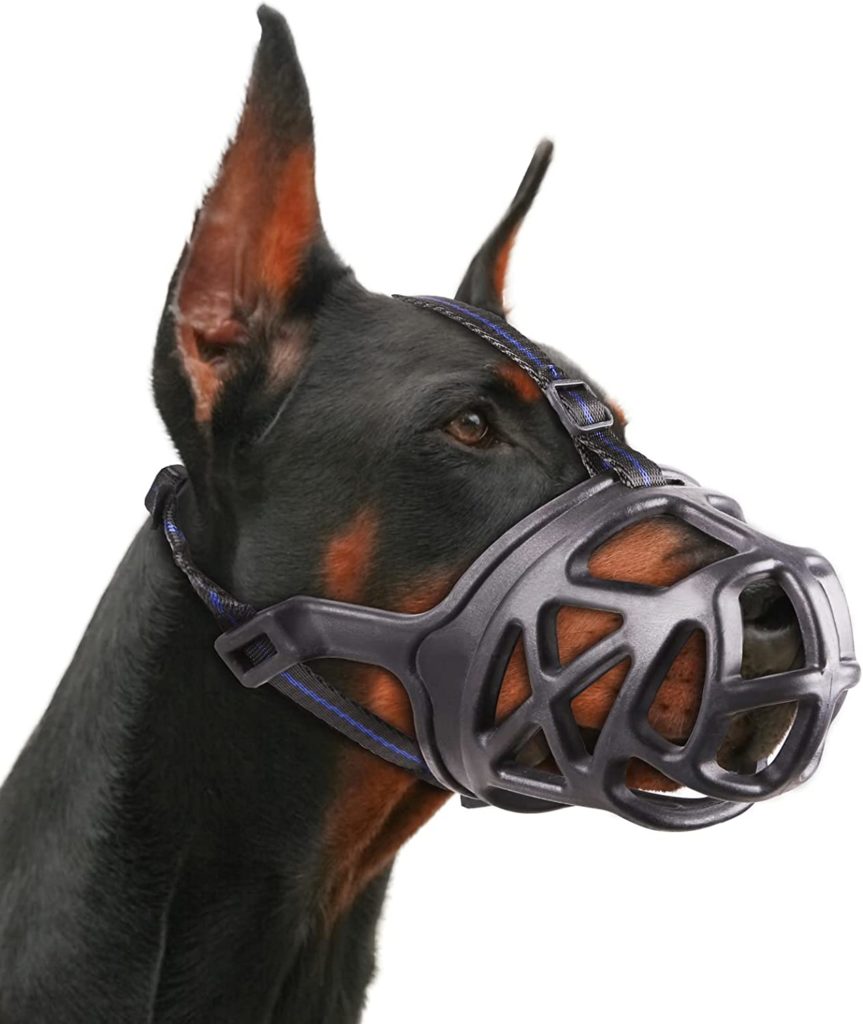 PAYING ATTENTION TO YOUR DOG AND THEIR BODY LANGUAGE
One of the most important things that you can do as a dog owner is to be in tune with your dog's body language.
Dogs communicate through their body language and it's up to us, as their owners, to learn how to interpret what they're trying to say.
Some common signs of stress in dogs are:
Raised hackles
Tail between the legs
Ears back
Lip licking
Avoiding eye contact
Turning away from the stimulus
Freezing
If you see any of these signs in your dog, it's a good indication that they are feeling stressed. If the stress is not relieved, it could lead to an aggressive situation. Leash aggressive dogs rarely, if ever, become aggressive overnight.
Staying in tune with your dog and their stress signals will help you be the best dog parent that you can possibly be.
IS LEASH AGGRESSION CURABLE?
Most dogs who suffer with leash aggression can be completely cured with the proper training and management.
However, some dogs may never be 100% comfortable on a leash due to their prior experiences.
That being said, it is important to remember that even the most reactive of dogs can still learn to enjoy walks and be calm on a leash with the help of a qualified trainer.
Your dog may not ever enjoy going to the dog park or being around other dogs in an unstructured environment, and that is okay.
But, with the proper training, your dog can still enjoy going on walks and being around other dogs in a controlled environment.
If you are struggling to manage your dog's leash aggression, please reach out to a qualified trainer or behaviorist for help.
READ MORE:
How to Care for a Great Dane puppy
3 Fast Tips on How to Train Your Great Dane to Walk on a Leash
The 12 Best Leashes for Great Danes
Great Dane Fail: Off-Leash & Out of Control
Fear Aggression in Dogs: The Scary Reality That 1 Bite Can Cause
7 Dogs That Do Not Belong at the Dog Park
Fear Aggression in Dogs: The Scary Reality That 1 Bite Can Cause