Are you desperate for dog jumping fence solutions?
If you are a dog owner with a dog who has learned how to jump the fence, you're probably at your whits end.
There are solutions to keep your dog from jumping the fence.
We've got ten ways to keep your dog safe and inside your own yard.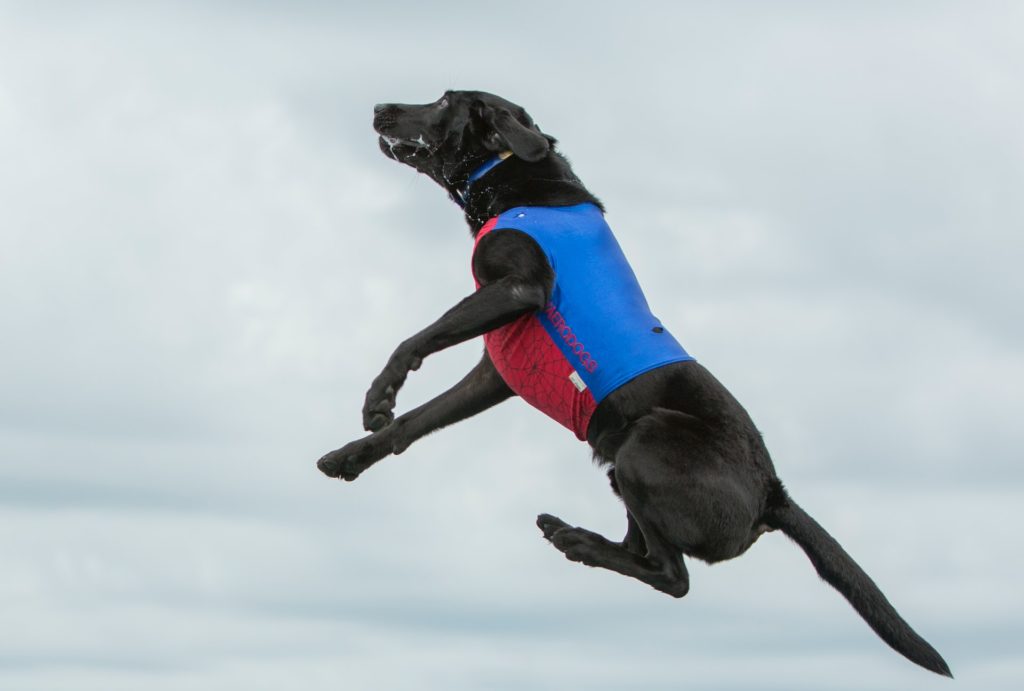 DOG JUMPING FENCE SOLUTIONS DOG OWNERS NEED TO KNOW
The last thing you need when you get home from work is to find that your dog has jumped the fence and is now roaming the neighborhood.
Or, even worse, you come home to find that your dog has been hit by a car because he or she was chasing after something on the other side of the fence.
No matter how much you love your canine best friend, it can be mentally exhausting to deal with a dog's escape antics.
But, with these 10 ideas, your dog will grow to be successful at remaining in an enclosed space:
TAKE CARE OF THE SAFETY ITEMS FIRST
TRAIN YOUR DOG TO KNOW THE RULES OF THE YARD
GIVE YOUR DOG ENOUGH EXERCISE
PROVIDE MENTAL STIMULATION FOR YOUR DOG
MAKE THE YARD MORE EXCITING THAN WHAT IS OUTSIDE OF THE YARD
MAKE THE FENCE HARDER FOR YOUR DOG TO JUMP OVER
GET INNOVATIVE WITH YOUR FENCE
CREATE NEW ANGLES ON YOUR FENCE
KEEP YOUR DOG BUSY
MAKE YOUR DOG EARN THE PRIVILEGE OF SPENDING TIME IN THE YARD
Let's 'jump' right in!
FIRST THINGS FIRST: KEEP YOUR DOG SAFE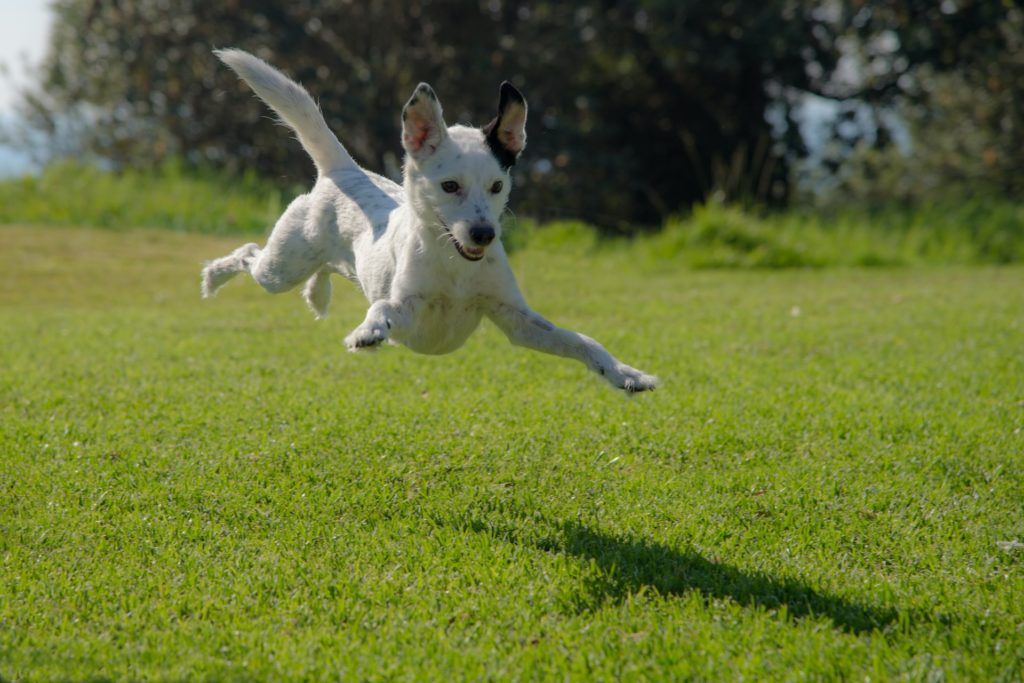 If your dog jumps over the fence regularly, the first thing you must do is ensure that they are safe. When dogs jump fences, there can be a serious danger involved.
Depending on the fence height and fencing material, your dog could get injured while jumping the fence. Also, if they manage to jump, the dog could run away and get lost or even worse get hit by a car and killed.
ITEMS ON YOUR SAFETY TO-DO-LIST:
GPS tracking device: Attach a GPS onto your dog's collar. That way, if they are successful at jumping the fence, you will be able to locate them.
Get your dog microchipped: Getting a microchip put into your dog from your veterinarian will help someone return your dog safely in the event that your dog ever does manage to jump the fence and get lost.
Crate train: crate training your dog can help eliminate the dog from jumping while you work on the root cause of the problem and finding solutions to prevent the dog from continuing the habit.
The Best Crates for a Great Dane: Crates that Fit 100 lb+ Dogs
How to Crate Train a Great Dane Puppy
TRAIN YOUR DOG THAT IT IS NOT OKAY TO JUMP OVER THE FENCE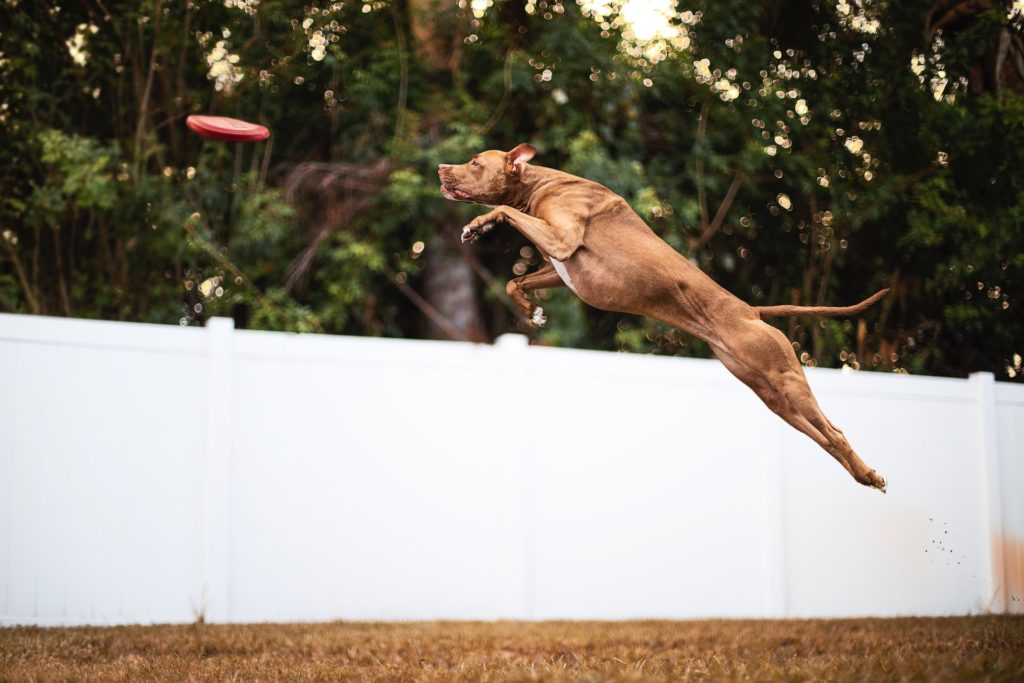 Once you have ensured that your dog is safe, you can begin the next stage of preventing your dog from jumping your fence line.
Although this may sound easier said than done, it is crucial to actually teach dogs that fences are not meant to be jumped.
Determined dogs and high energy dog breeds who are out for an adventure do not realize that they are breaking the rules when they jump over a fence.
You will need to be consistent with your training and remain calm while you work on this behavior with your dog. Yelling at your dog or getting angry will not help them understand what it is that you want them to do.
Spend quality time with your dog, showing them that the top of the fence is a 'no' and respectfully remaining in the yard will give them rewards and treats.
E Collar with Puppy Training: 9 Exciting Reasons You Should Use an E Collar With Your Puppy
A TIRED DOG IS A BEHAVED DOG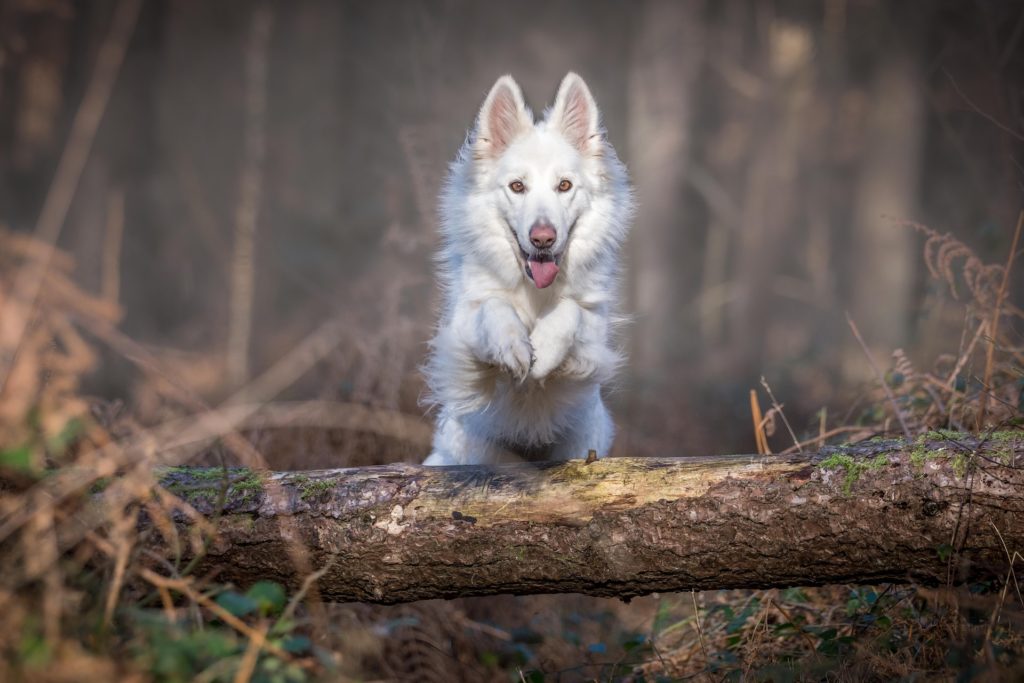 When dogs jump the fence, it is usually an indicator that they are not a well exercised dog.
A few short walks per day might not be enough exercise for the pent up energy of some high energy breeds.
Many dogs require long periods of being able to run in open spaces per day. This form of daily exercise where dogs can run at their full speed is a solution that could help your dog from jumping.
HOW TO STOP DOG FROM JUMPING FENCE BY UTILIZING EXERCISE
If you have a high energy dog who needs more physical exercise or a young dog who just never seems to get tired, you need to be prepared to give them more physical exercise.
Take your dog to the dog park, if they are capable of socializing with other dogs in that environment
Hire a dog walker while you are at work
Play fetch with your dog
Take your dog for hikes
Teach your dog to play Frisbee or other active games
Get involved in agility training with your dog.
Walking a Great Dane: 11 Things Owners Must Know for Fun and Stress Free Walks
Great Dane Puppy Socialization
PROVIDE YOUR DOG WITH MENTAL EXERCISE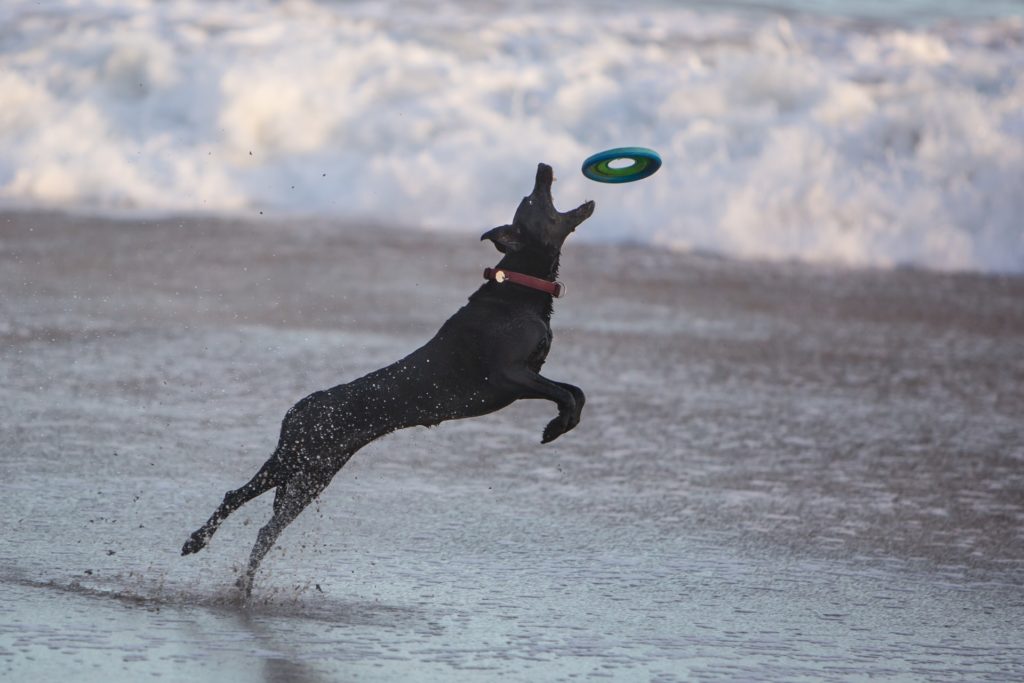 In addition to physical exercise, dogs also require mental stimulation to remain well behaved. Dogs who are bored often turn to destructive behaviors like chewing, digging, getting into garbage cans, and jumping fences.
You can provide your dog with mental stimulation by:
Interactive dog toys: Kongs stuffed with treats or food puzzles are a good way to keep your dog's brain challenged and engaged.
Dog training classes: Classes such as nose work, tricks or obedience are all excellent ways to give your dog's brain a workout.
Get involved in dog sports: Dog sports such as flyball, agility or dock diving are all excellent ways to give your dog's brain a workout while also getting some exercise.
Make sure to provide your dog with plenty of toys and chewS
Play hide and seek: This is a great game to play with your dog both inside and outside. It is a simple game that can be played anywhere and does not require any special equipment.
Use puzzle toys: Puzzle toys are a great way to keep your dog's brain challenged and engaged.
THINK OF WAYS TO MAKE THE YARD MORE EXCITING THAN WHAT'S OUTSIDE OF THE YARD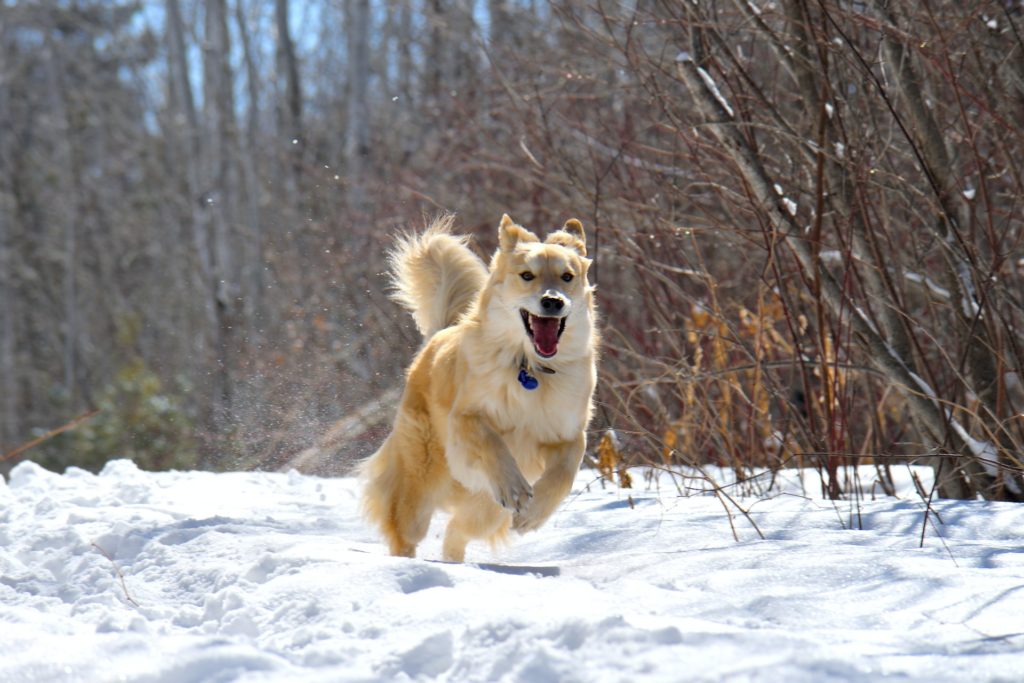 Next, consider ways in which you can make your own yard more exciting than the thrill that your dog receives when they jump.
Here are a few ideas:
Hide treats in your yard periodically
Put interesting smells in your yard such as little globs of peanut butter in random and hidden places
Add toys or chew bones in the yard
Spend time with your dog in the yard to create a positive association
Make sure that there is a bed built for dogs in the yard so that they have a comfortable place to lay
Ensure that there is shade, water, and food if needed for your dog
MAKE JUMPING THE FENCE HARDER FOR YOUR DOG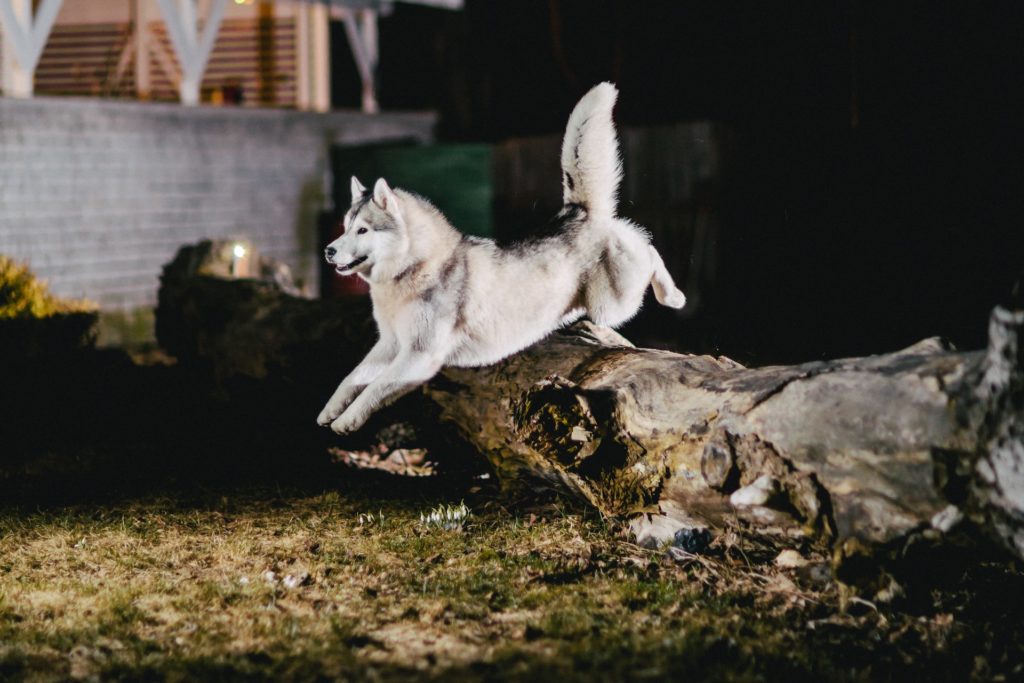 If you are still struggling stop your dog from jumping the fence, you may want to consider the way in which your pup actually is able to reach the top of the fence.
How to Stop a Great Dane Jumping Up
Watch them closely, as most dogs have figured out escape aids.
These might include getting a running start or using jumping aids like a patio table or chair that is sitting a few feet away from your chain link fence. In order to stop them from continuing over that chain fence, simply rearrange your yard to remove the escape aids.
GET INNOVATIVE WITH YOUR FENCE
Next, it is time to get innovative with your current fence.
With solid wooden fences, reed fencing, wire fencing and chain link fences there are things you can do to help prevent dogs from jumping.
The best possible solution to altering your fence is called coyote rollers.
Coyote rollers are designed to keep coyotes from entering into your yard. When a wild dog approaches and tries to get into your yard, they will jump onto the top of your fence, but the coyote rollers (similar to round pvc pipe) will start rolling, ultimately preventing any wild dogs or animals from getting a grip on the fence and entering.
Likewise, if you have a newly fenced in yard, you can use coyote rollers and attach them to your fence posts to prevent your own dog from being able to jump outward.
How to Find and Choose the Best Dog Trainer for Your Great Dane
Why Is My Puppy Being Aggressive?
The Hardest Parts About Potty Training a Great Dane: Tips and Tricks to Make it Easier
CREATE NEW ANGLES FOR WHAT YOUR DOG SEES ON YOUR EXISTING FENCE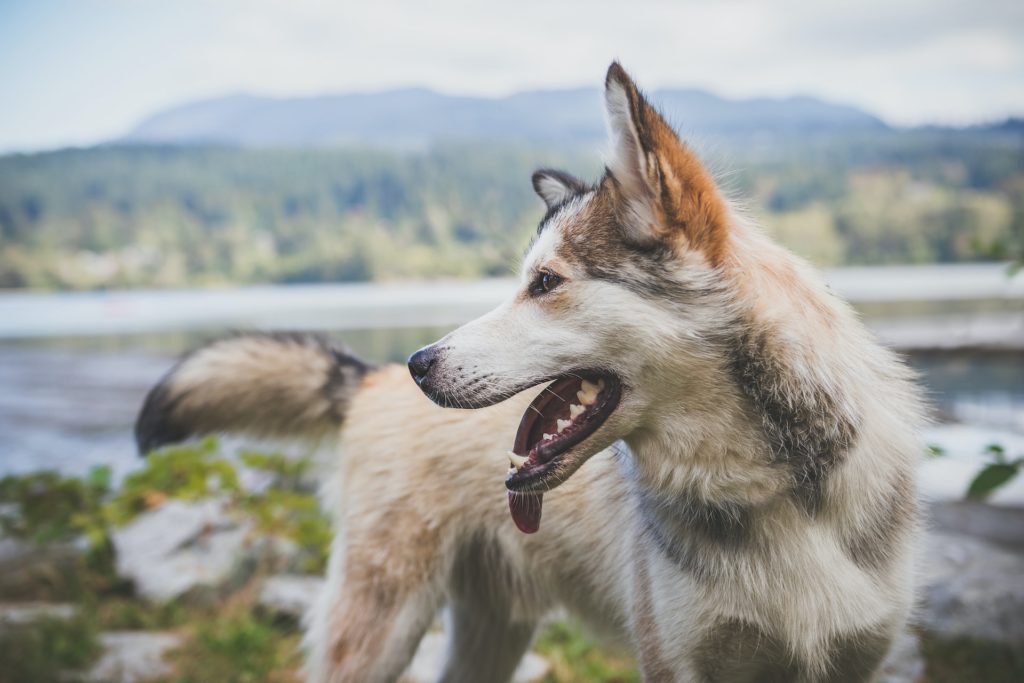 Next, consider what your dog's view of the fence might be. Their perspective is different than a humans as they are shorter and see the world from a different angle.
By adding additional slats at an angle to your fence, you will be able to close up the gaps that your dog might be using as leverage to get over the fence. This is especially useful for wire fencing and if you have a chain link fence.
If you notice that there are any gaps that you see from their angle, consider plant shrubs or extra wiring to cover them up. Some dense shrubs may be a big enough deterrent, but it depends on the size of gap in your fence.
KEEP YOUR DOG BUSY
Young dogs, especially, need to remain active. Some older dogs, too, require an active lifestyle to remain confident and happy.
Keeping your pets busy will eliminate many behavioral problems, including fence jumping.
Here are some ideas for how to keep your dog busy:
Great Dane Barking: What to Do When Your Dog Won't Stop Making Noise
MAKE YOUR DOG EARN DAILY PLAY SESSIONS IN THE YARD
Remember, spending time in the yard is not a right, it is a privilege.
If your pup continues to break your trust, it is for their own safety that you take a step back and make them work for their playtime in the yard.
This may be difficult at first, but it is important to be consistent. Dogs are very intelligent animals and will quickly learn that they need to obey your rules in order to get what they want.
Jumping fences is a behavior that can be prevented with the proper training and exercise regime. It is important to work on the root cause of the problem and find solutions that work for you and your dog. Consistency is key!
READ MORE:
You Should Not Ignore the West Paw Toppl Dog Toy
5 Best Toys for Great Danes: Chew Proof and More
Soft Dog Treats: The #1 Best Treat on the Market
How to Raise a Confident Dog: 7 Tips for Building Your Puppy's Self-Esteem