The GDCA Great Dane Club of America is a non-profit organization that was founded in 1937.
The club's mission is to promote and protect the interests of the Great Dane breed, as well as to provide education and resources for its members. The GDCA offers a variety of resources including information on health, genetics, training, and more. They also host events throughout the year, which offer opportunities for Great Dane enthusiasts to come together and celebrate their favorite breed!
GDCA Mission & Standards
The purpose of the GDCA is to unite all those interested in the Great Dane and to work for the betterment of the breed by:
– Maintaining a code of ethics for members
– Cooperating with other canine organizations
– Promoting responsible dog ownership
– Supporting research beneficial to the health and welfare of the Great Dane
– Educating members and the public
– Hosting events and activities for Great Dane fanciers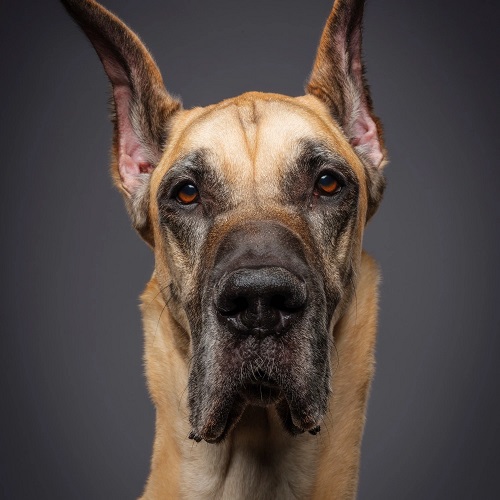 The Great Dane Breed Standard
Great Danes are gentle giants! They should be friendly and courageous, never timid or aggressive.
Well-built Great Danes move gracefully with a powerful reach and drive. They are muscular, yet elegant dogs that should reflect the ideal proportions set forth in the breed standard.
The GDCA has created an illustrated breed standard for Great Dane dogs that can be read here. At dog shows, the dogs are judged against this standard:
https://gdca.org/wp-content/uploads/TheGreatDane/2021-GDCA-Illustrated-Standard-10_19_21.pdf
Compare it to the European FCI version, it's nearly identical!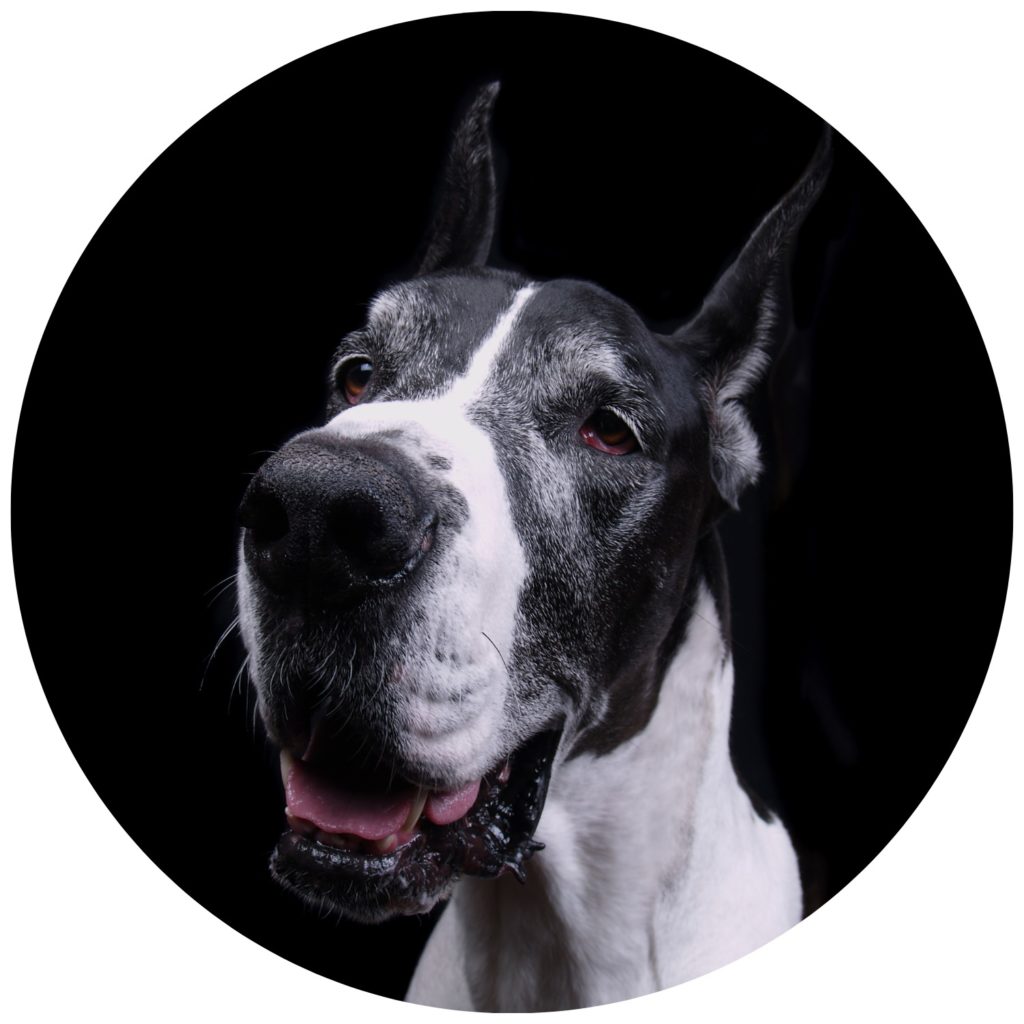 Recommended Health Testing for Great Danes
The Great Dane Club of America recommends that breeders complete the following health tests on Great Danes prior to breeding:
Ophthalmologic Examination
Thyroid Panel
For more information about the OFA health testing program and on recommended screenings for Great Danes, read HERE.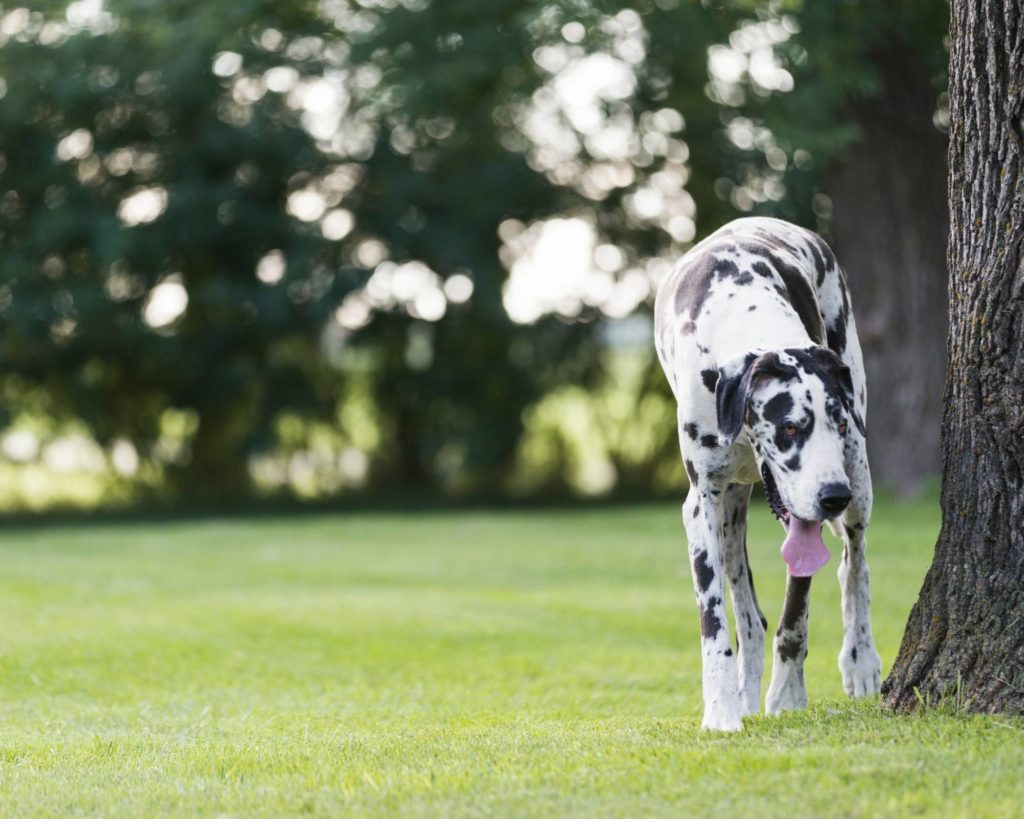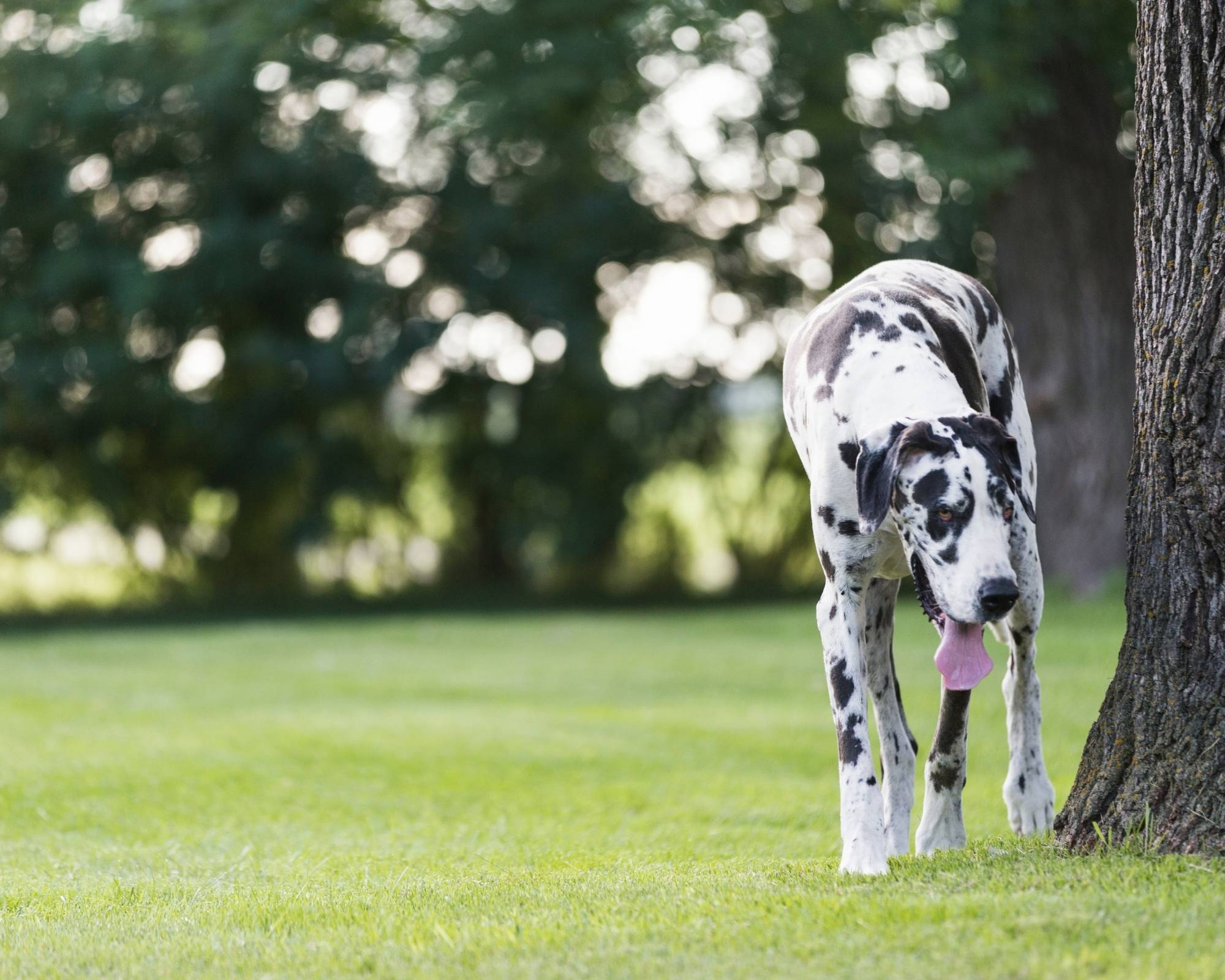 Double-Merle Great Dane Breeding
The GDCA does allow for breeders to breed spot to spot. The practice of pairing harlequin (spot) dogs with other harlequin dogs can result in white puppies who may be deaf, blind, or have other health problems.
As of this writing (2022), the GDCA still condones this practice. https://gdca.org/breeders/breeders-color-code/
Some breeders who are exceptionally diligent about health testing, pedigrees, and color testing might breed spot to spot to diversify their genetic pool and produce well-marked puppies.
However, it's not a practice that we stand behind in general, primarily in regard to the majority of Great Dane breeders (who barely do health testing, let alone care about the breed standard as a whole).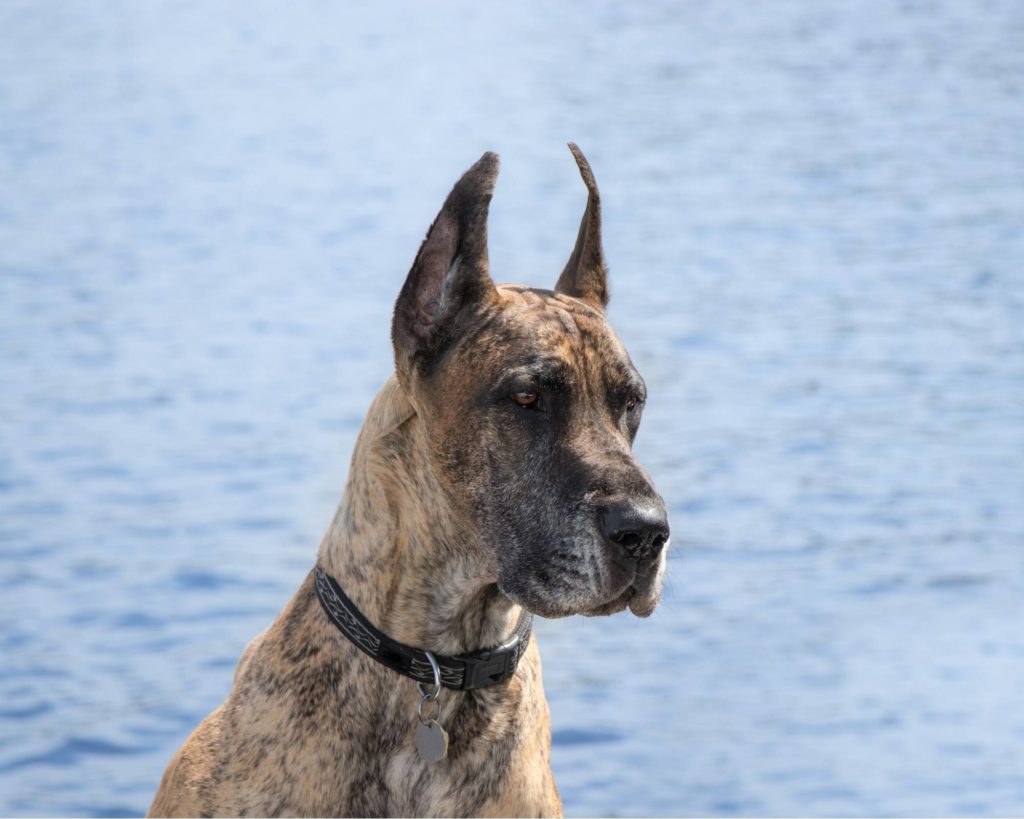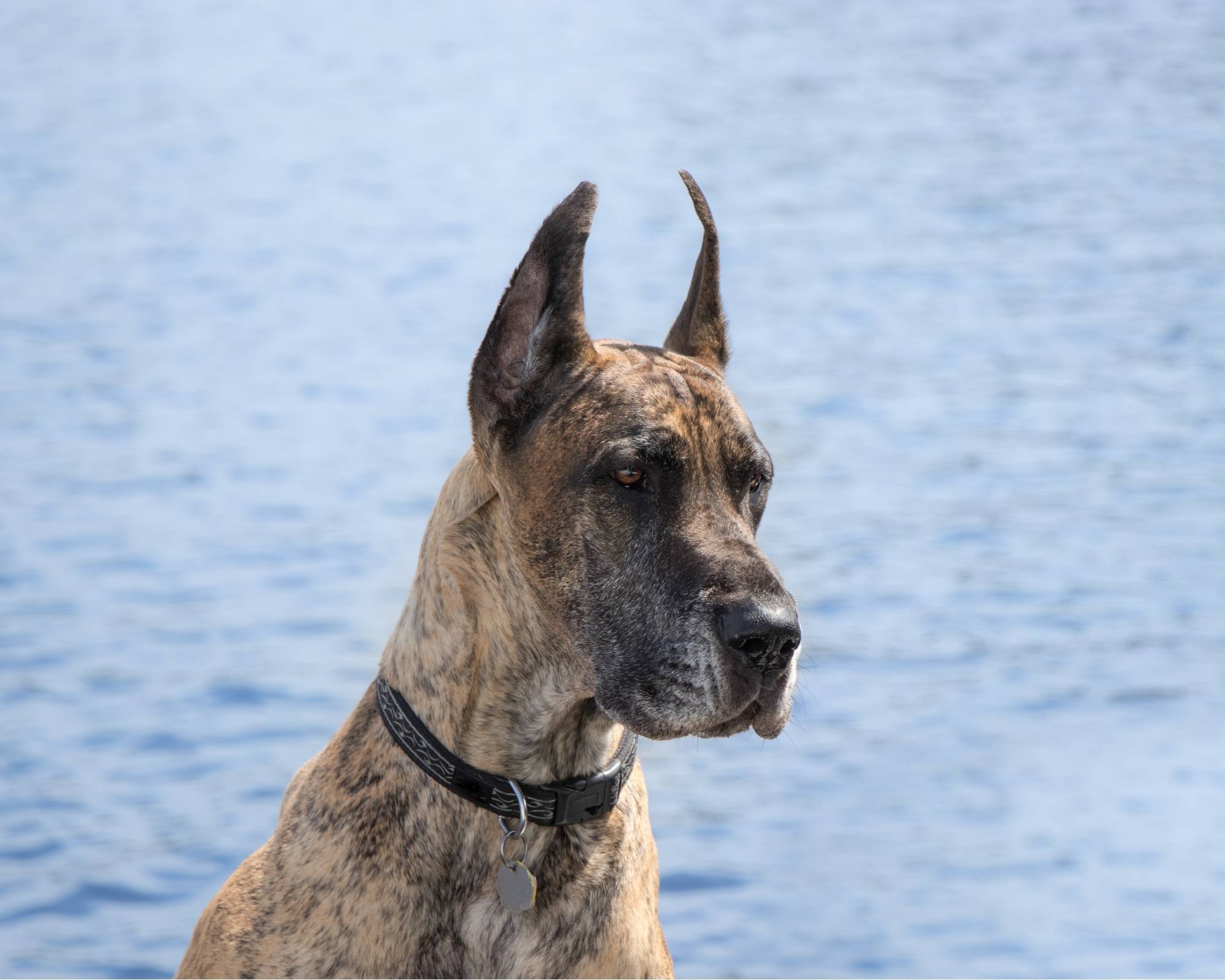 The Great Dane Club of America Events
There are several GDCA events each year throughout the U.S.
The most popular event is the GDCA National Specialty, which is held annually in early summer. Great Dane enthusiasts can attend to show their dogs, learn from others, and participate in other events such as lure coursing and dock diving.
For a complete list of upcoming events, visit HERE.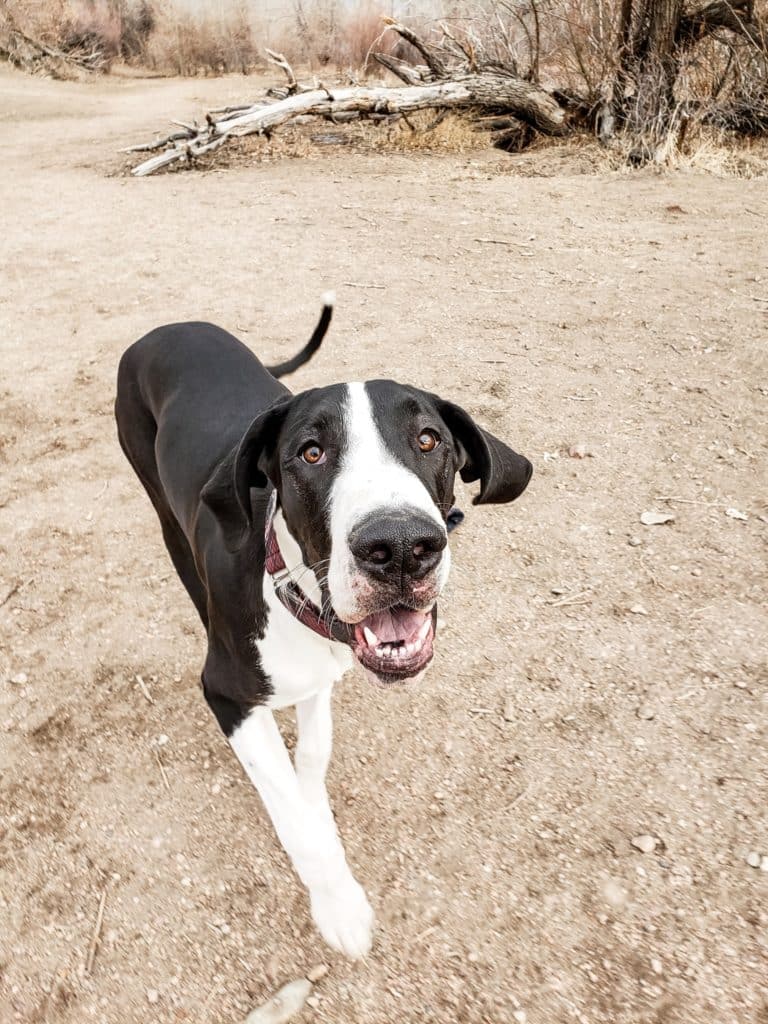 Great Dane Affiliate Clubs
Many areas have smaller affiliate clubs that are a spin-off from the main parent club.
For a list of GDCA Affiliate clubs, visit this link: https://gdca.org/the-gdca/affiliate-clubs/
How to Become a Member of the GDCA
Members of the GDCA are among a select group of exceptional Great Dane breeders who are dedicated to the betterment of the breed.
To become a member of the GDCA, you need to apply.
Your application must be signed by at least two existing GDCA members in good standing, who have recognized your work and are willing to sponsor you. By sponsoring you, they essentially stand behind you as a member and your breeding practices.
A qualified GDCA member candidate will have proven to others in the Great Dane community that they care about the breed and are willing to adhere to certain standards and ethics.
For more information about becoming a member, read HERE: https://gdca.org/the-gdca/members/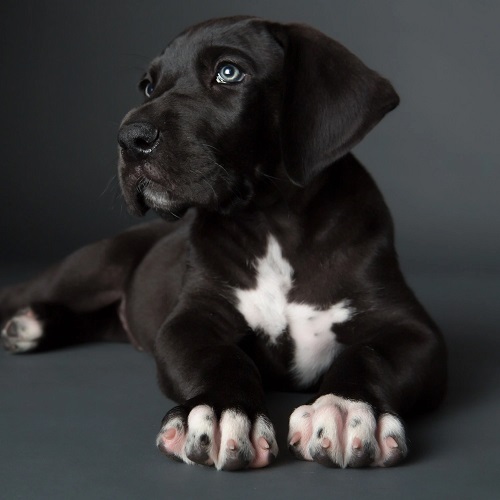 Ethical Great Dane Breeders & Rescue
Choosing a reputable and ethical Great Dane breeder is the best way to ensure that you'll get a healthy, well-adjusted puppy.
The GDCA has a list of breeders who have signed their Code of Ethics, which can be found HERE.
If you are interested in adopting an adult Great Dane, there are many wonderful rescues that have Danes available as well. Sometimes, they even have puppies!
How to Find a Reputable Breeder
A reputable Great Dane breeder will:
– Follow the GDCA Code of Ethics
– Produce well-adjusted, healthy puppies that meet the breed standard
-Support puppy buyers for life
To find a reputable breeder, we recommend starting with the GDCA Breeder Referral list, HERE: https://gdca.org/breeders/
The people on that list know breeders who are up-and-coming and not yet official members! They can refer you to them as well.
Another great way to find breeders is to attend AKC dog shows and meet them in person.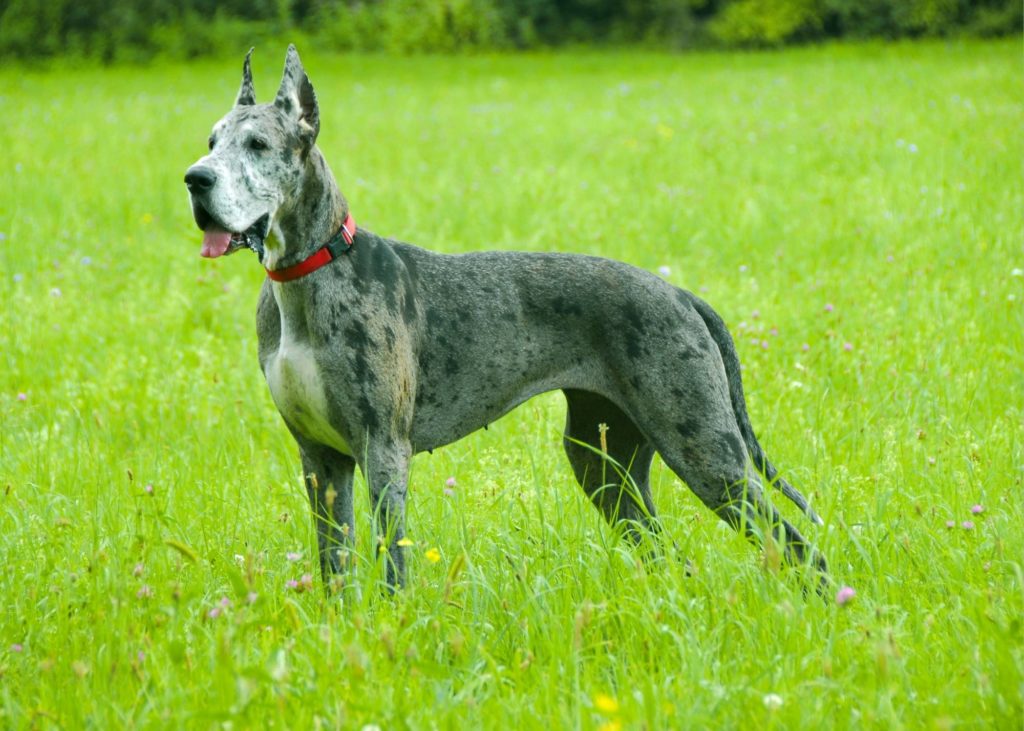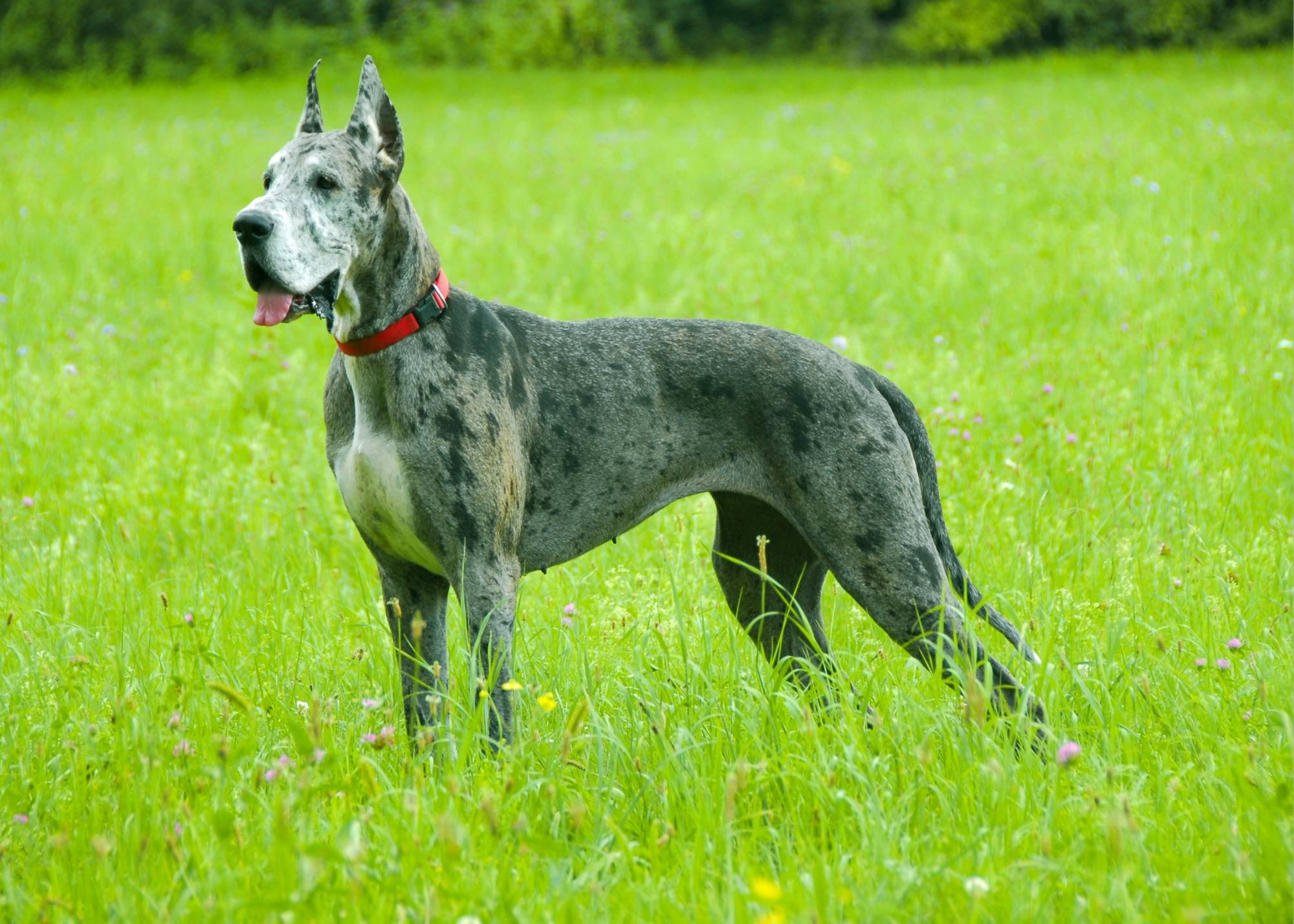 Great Dane Rescues & the GDCA
The GDCA and many of its members support Great Dane rescues and never want to see the dogs that they breed end up in shelters.
They maintain a list of Great Dane rescues in the U.S. which you can view HERE:
https://gdca.org/the-great-dane/great-dane-rescue
The Great Dane Breed
Great Danes are a special breed with a long and noble history.
For more information about the Great Dane breed, visit HERE: https://gdca.org/the-great-dane/
If you're thinking about getting a Great Dane, we urge you to do your research and make sure that you are prepared for the challenges of owning one of these amazing dogs! They are not for everyone.
The Great Dane Club and the American Kennel Club have some fantastic resources for Great Dane owners to learn more about the breed and its requirements.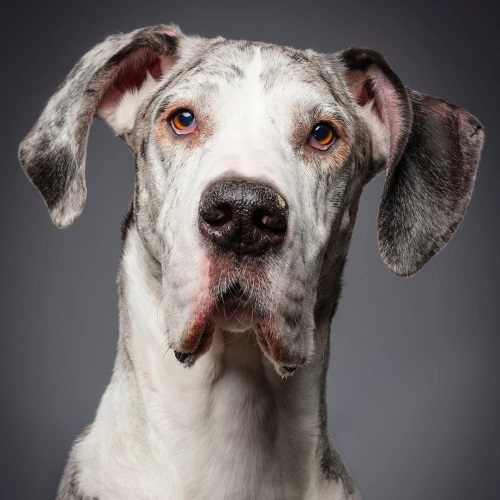 Great Dane Health
With diligent pedigree research and proper health testing, Danes should have exceptional health.
But as with any dog breed, there are certain health conditions to be aware of.
The most common health problems among Great Danes are:
-Thyroid Disease
–Gastric dilatation volvulus (bloat)
-Cancer
-Entropion or Cherry Eye
Diligent attention to pedigrees, health testing, overall structure, current research, and genetic testing can help reduce or eliminate the incidence of these diseases in dogs.
Great Dane Temperament
Great Danes should have a gentle and loving disposition. They should be fearless, loyal, and friendly toward people.
Timid behavior is unfortunately common, but not acceptable.
Temperament is largely genetic.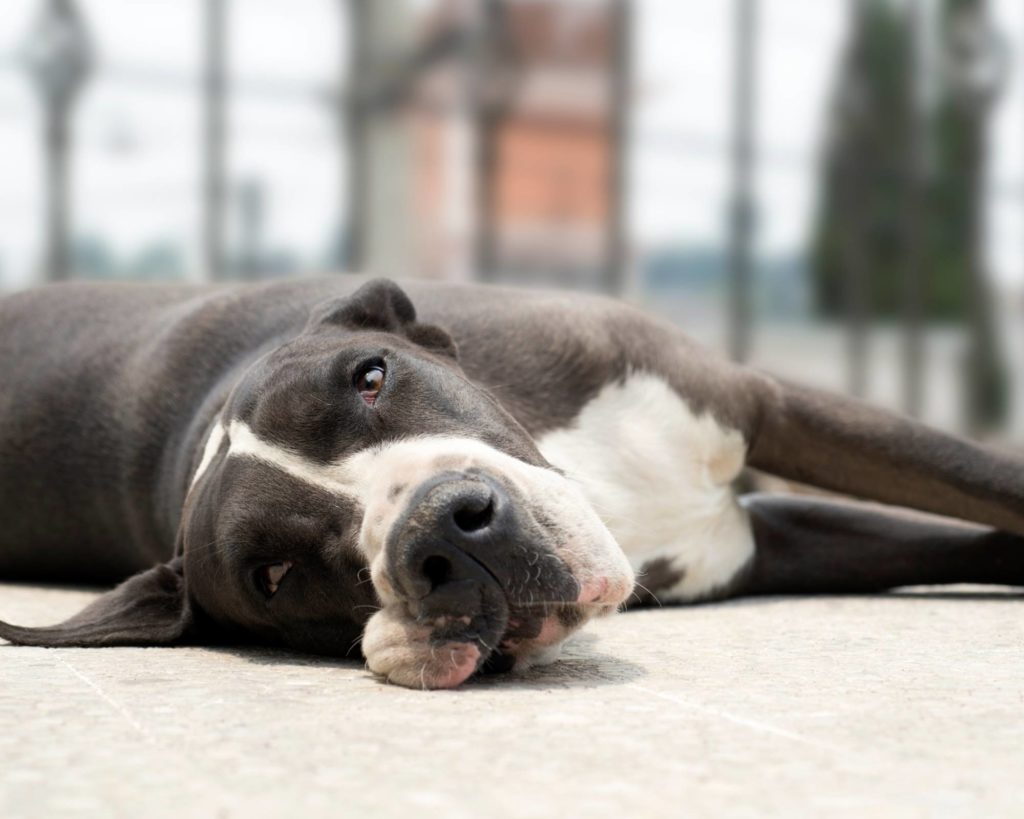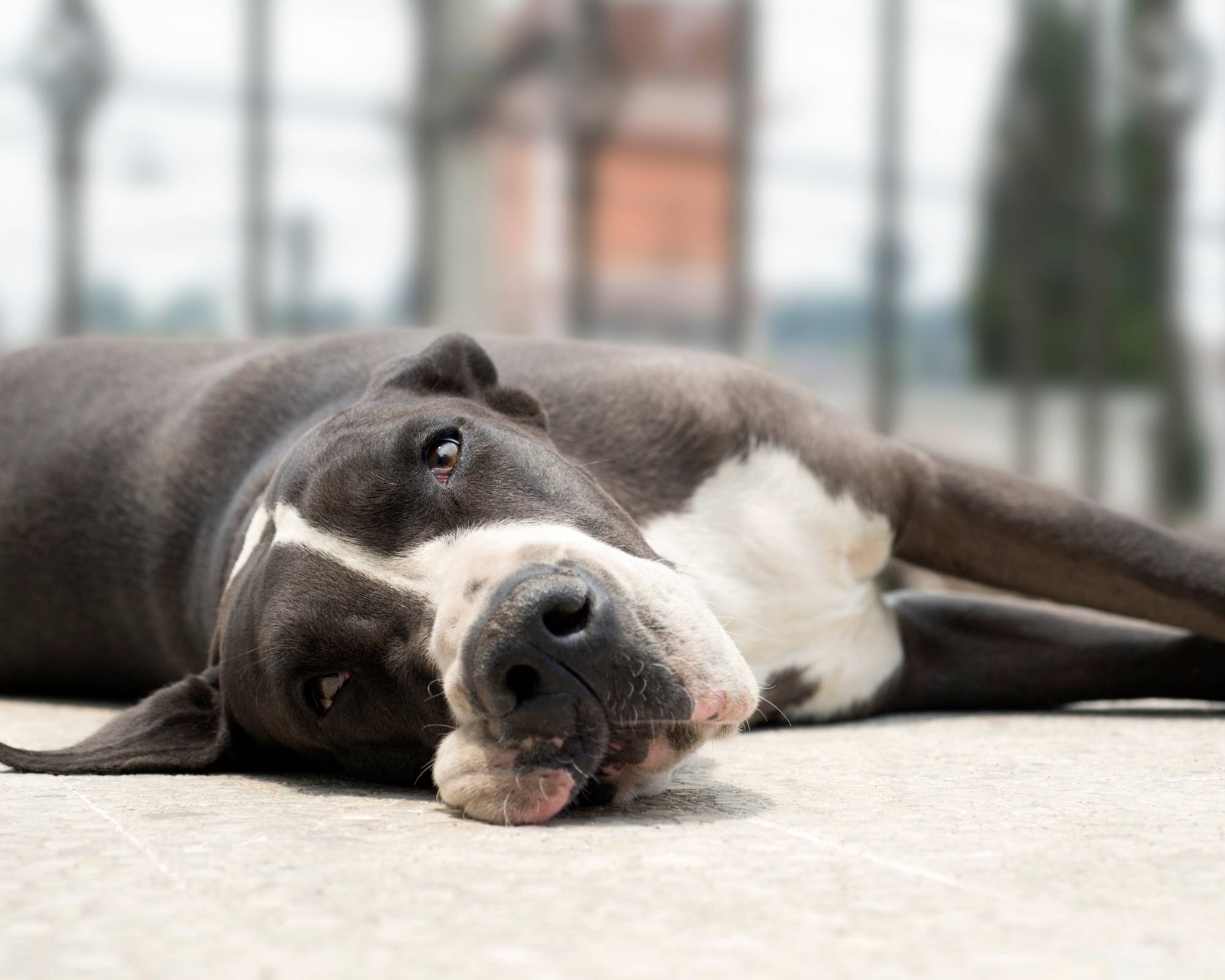 Great Dane Structure
The ideal Great Dane is strongly built, yet elegant; well-formed, yet powerful; proud and upstanding. They should have excellent angulation and nice top lines that contribute to good movement, reach, grace, and athleticism.
Danes should not be heavy, lumbering, or clumsy; these are all signs that they are not built correctly and may also be more likely to be suffering from ACL tears, hip dysplasia, and arthritis.
The coat should be short, thick, and glossy.
Great Dane Colors
The 7 accepted colors within the Great Dane breed standard are:
–Blue
–Fawn
-Merle
Danes come in a huge rainbow of colors. Only dogs that meet the written breed standard, in the colors listed above, can compete in dog shows.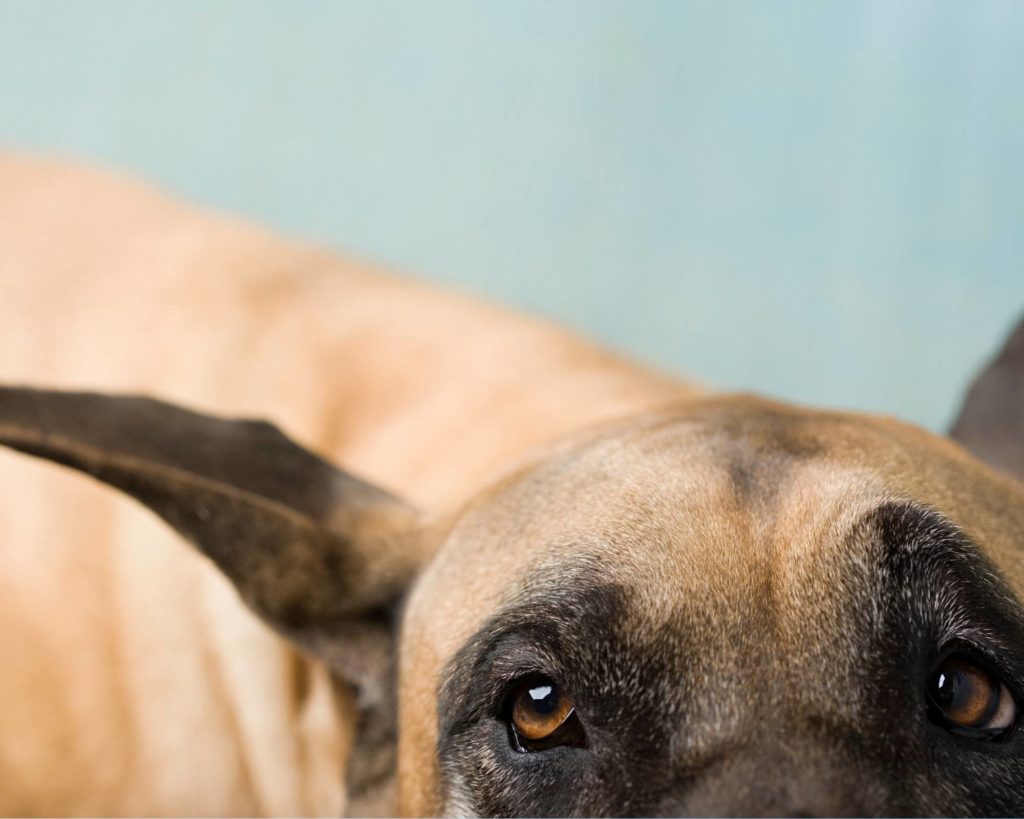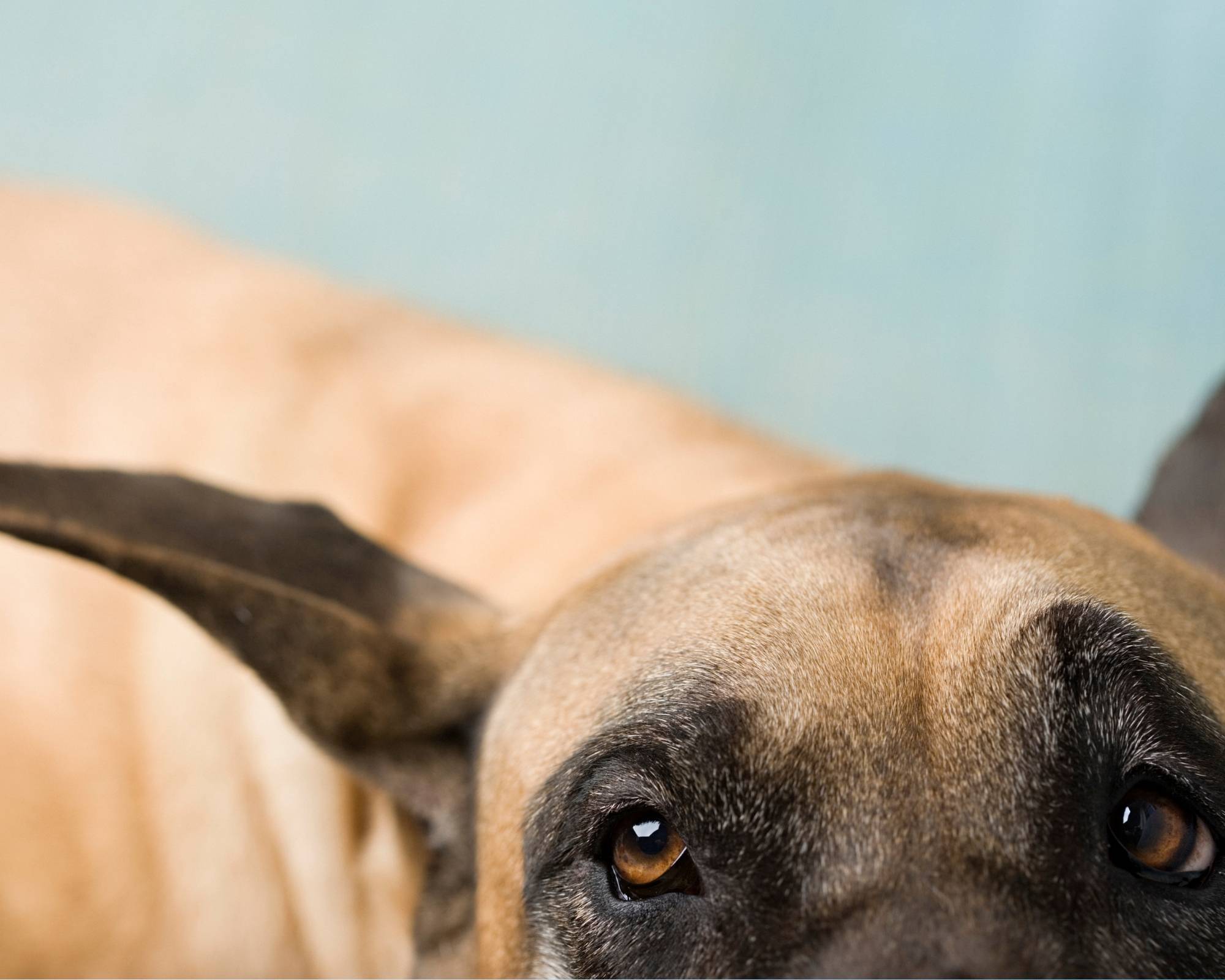 Off-Standard Great Dane Coat Colors
There could be room for other colors to become part of the written standard. People who breed Great Danes have to prove that the color occurs naturally from dogs who were paired first for reasons of health and temperament, and prove that the color doesn't dilute the gene pool or cause additional health issues.
Both the merle and the mantle coat pattern were added within the last 20 years.
Unfortunately, many people breeding dogs are breeding for fun colors, large size, and droop; those things go against GDCA ethics and the written standard.
We stand behind and believe in the GDCA Great Dane Club of America and encourage all Great Dane owners to check out the event calendar. Attend some upcoming events, meet exceptional Great Dane people, learn about dog sports, and see what ethical, dedicated, and responsible dog owners are doing for this breed we love so much!