Have you ever wondered how to raise a confident dog? It's no secret that a confident dog makes for a happy family.
Dogs who feel good about themselves are less likely to become anxious or aggressive, and are much more enjoyable to be around. If you're looking for tips on how to raise a confident dog, look no further! In this blog post, we will discuss the best ways to build your puppy's self-esteem and help them become a confident member of your family.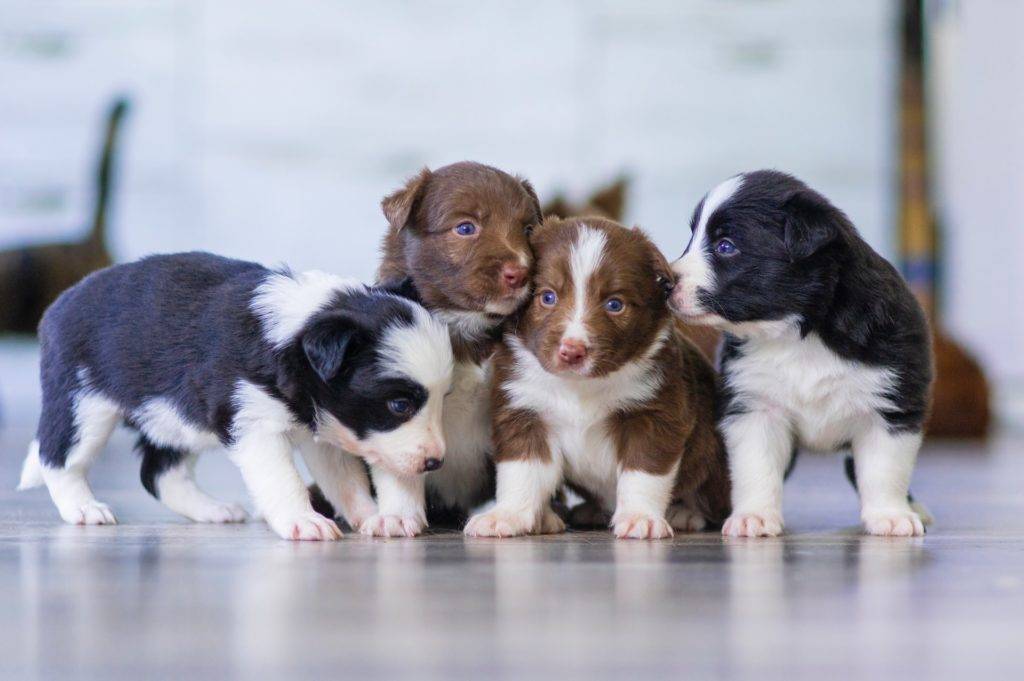 HOW TO RAISE A CONFIDENT DOG
Confident dogs are dogs with basic obedience skills, dogs who thrive in scary situations, those with healthy relationships and who are both owner and self assured.
And most of all, adult dogs don't just become confident dogs overnight. A dog's confidence is built throughout a puppy's life from the moment you bring a new puppy home. Knowing the signs of stress can help you socialize your dog in a healthy way!
New dogs deserve early socialization, training sessions and exposure to scary things so that they can grow up to be a well socialized dog with a healthy emotional response to a new or scary thing.
WHY IS A DOG'S CONFIDENCE IMPORTANT?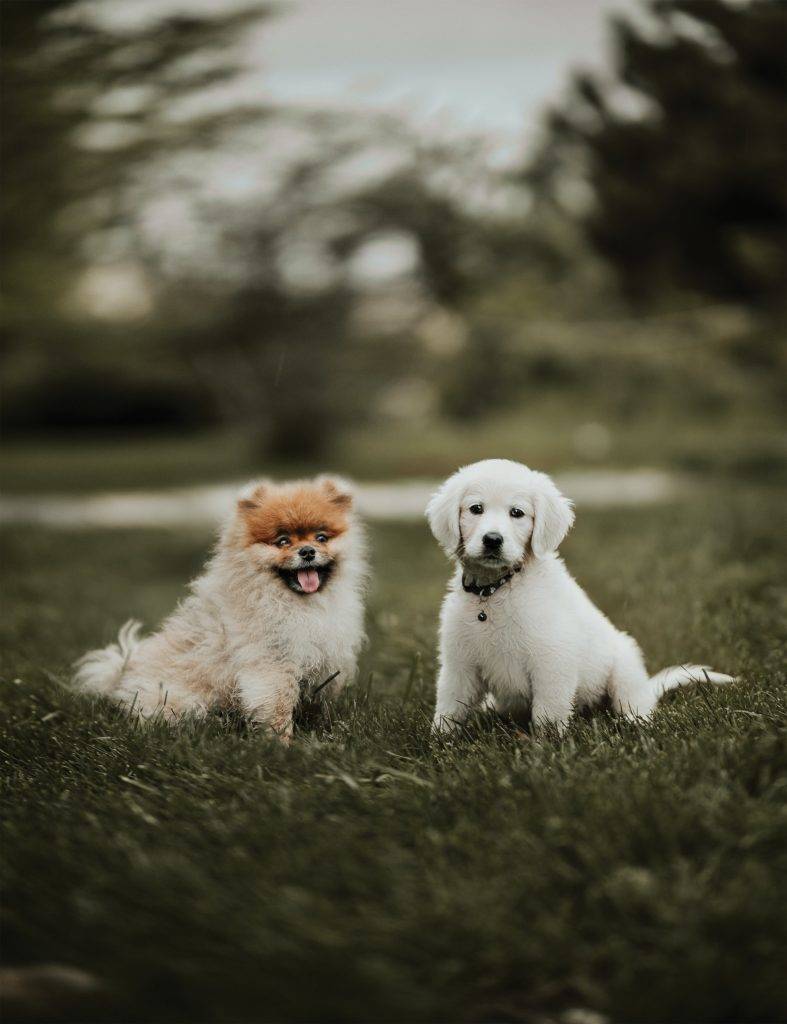 A dog learns to be a confident puppy in a small window of time when they are very young. This window is often called the socialization window, and it is a crucial period of time to instill confidence, teach new skills, decrease stress, and help a dog identify what constitutes bad behavior.
A puppy should participate in early socialization so that as they age and experience life, they are not as easily frightened by new things. A confident dog is less likely to run away when something scares them.
A confident dog will be able to read 'dog' body language of other dogs as they grow up, foster healthy relationships with other dogs, and remain calm in stressful situations. Remember that some fear is normal in puppyhood, which is called puppy fear stages.
BODY LANGUAGE OF A STRESSED DOG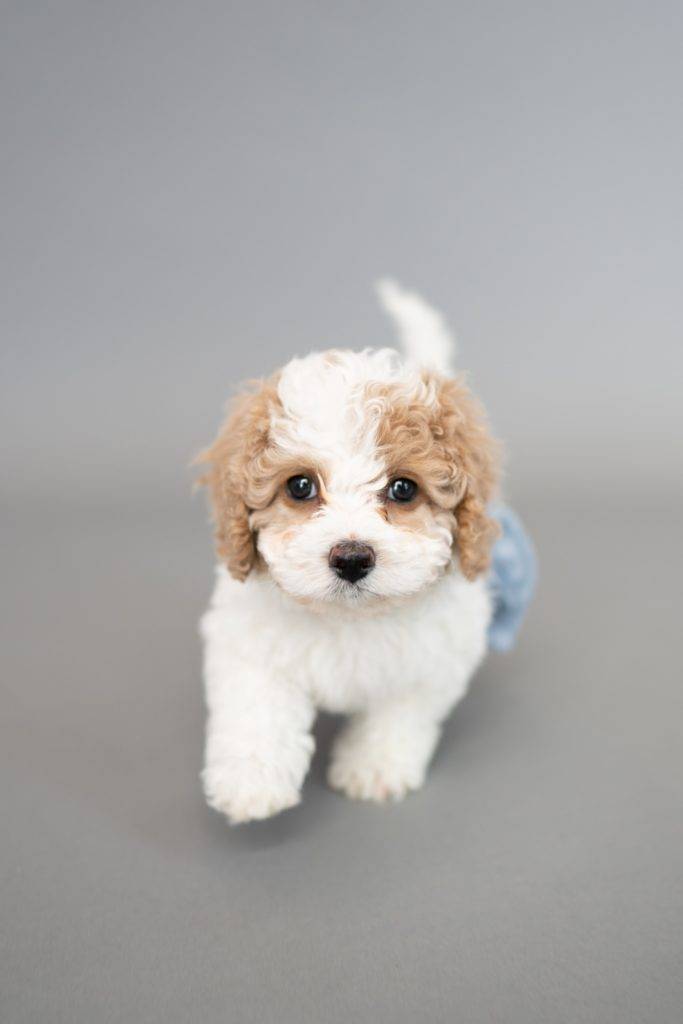 A dog's confidence level can determine whether they are going to act out in a situation like walking along a busy street, bark at the neighbors dog as they walk past your front door, or have separation anxiety or not.
Dog body language is one way that owners can determine if their dog is feeling nervous and needs to build confidence, or if their dog is stressed. (Is my dog aggressive or nervous?)
A stressed dog will show body language of:
Tail tucked
Ears back
Yawning
Licking lips (Read more)
Panting
Shaking
Freezing
Hiding
Cowering
Urination
Barking/growling (Read more about fear aggression) (Read about barking)
Entire body freezing
If your dog is displaying any of these signs of stress, they may be viewing the moment as a scary situation. Fearful dogs can be unpredictable and building confidence with training is key. (Read about respect training)
TEACHING FOCUS TO BUILD CONFIDENCE
One way you can build confidence is to get your dog's attention. Your puppy is experiencing new sights, smells, and sounds, and you want to make sure that they are listening to you.
You can do this by teaching your puppy basic obedience commands, but then beginning this obedience training with distraction.
For example, if your dog or puppy is generally distracted by your neighbor's lawn, work on dog training nearby the lawn and begin teaching cues that promote your dog to learn the 'look' command so that your dog's emotional response when they are in a distracting situation is to look to you for guidance.
The look command not only teaches focus but helps a puppy or fearful dog know that you are there to guide them.
CREATE YOUR OWN AGILITY COURSE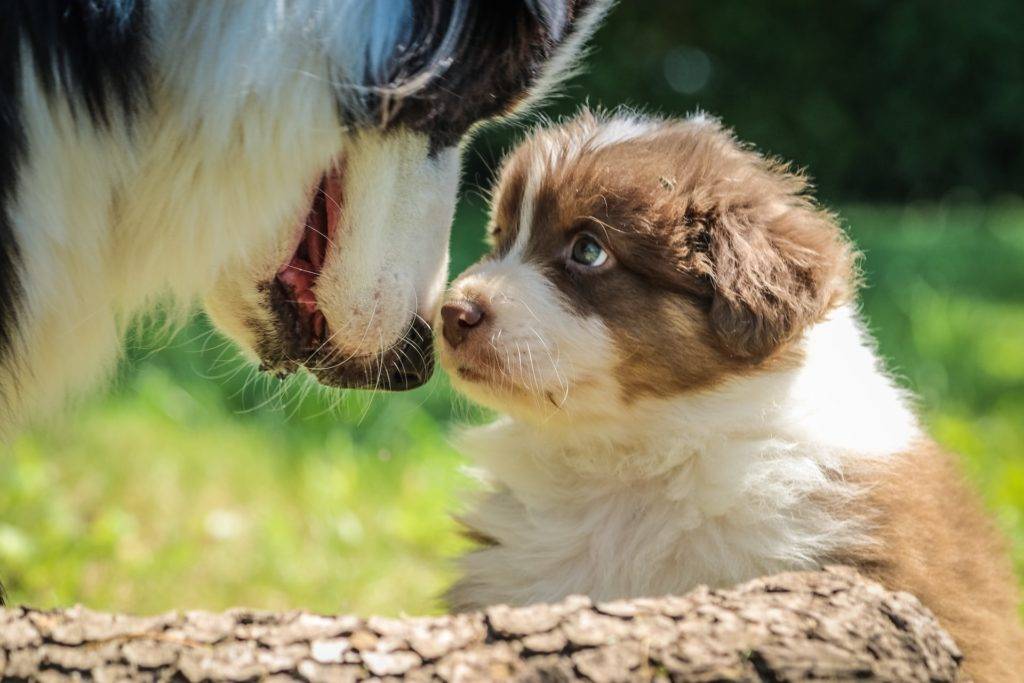 With puppy behavior comes a LOT of energy. A fearful dog is unpredictable and needs confidence builders.
Many dogs will be afraid of agility courses. Start somewhere like your own backyard or the same room that your dog eats or sleeps in.
Use cardboard boxes, blankets, or even your dog's food dish to create an obstacle course by luring them in to new spots with their favorite treats. This will teach your puppy how to problem solve and work through their fear while they search for their favorite puppy treats.
FOOD PUZZLES
Using puzzles as a delicious treat can be some of the best confidence builders. Not only do puzzles teach positive reinforcement, but it helps a dog learn to work hard for their reward.
Puzzles can help a fearful dog become more confident by teaching them to think through a problem and be rewarded with their favorite food.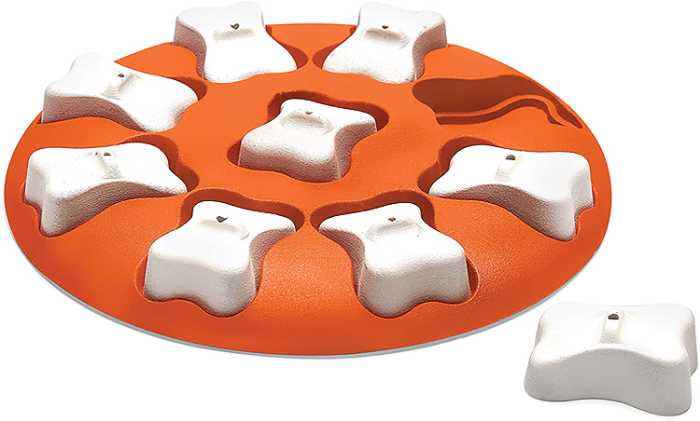 Some of the best puzzles for a fearful dog and to teach positive reinforcement are the Kong Wobbler, Nina Ottosson's line of dog puzzles, and the Toppl treat dispenser.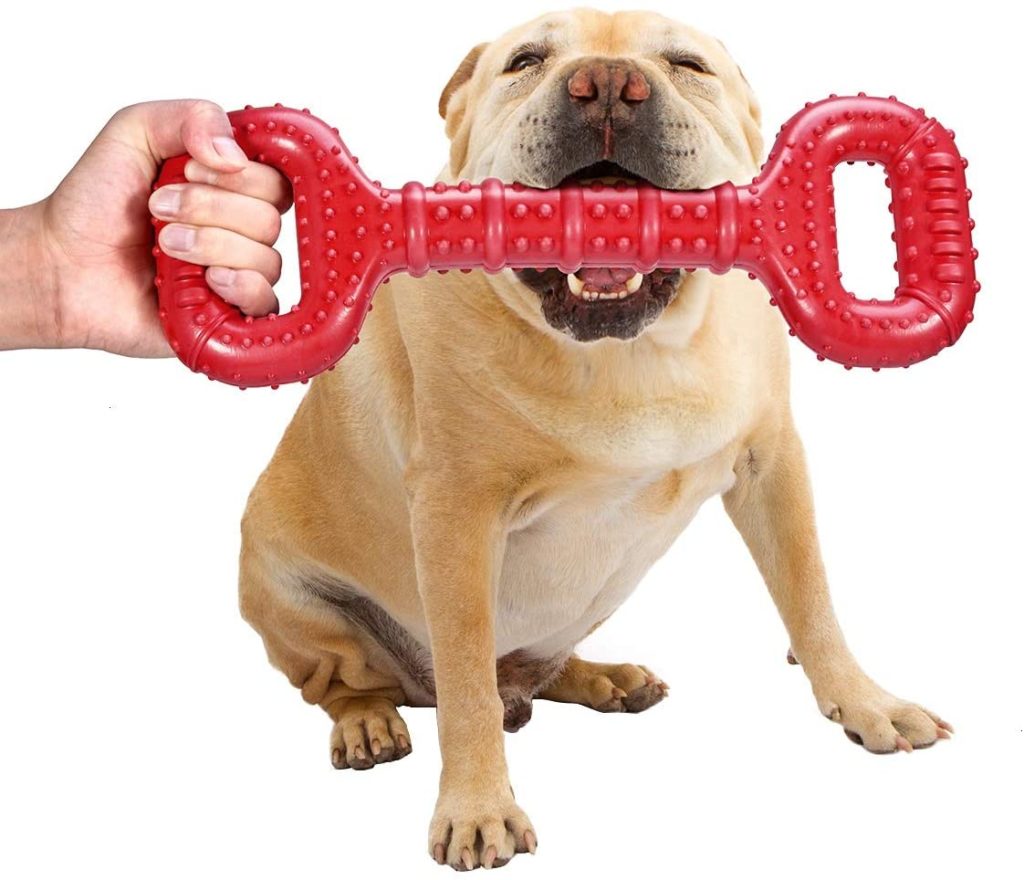 DOG DESENSITIZATION TECHNIQUES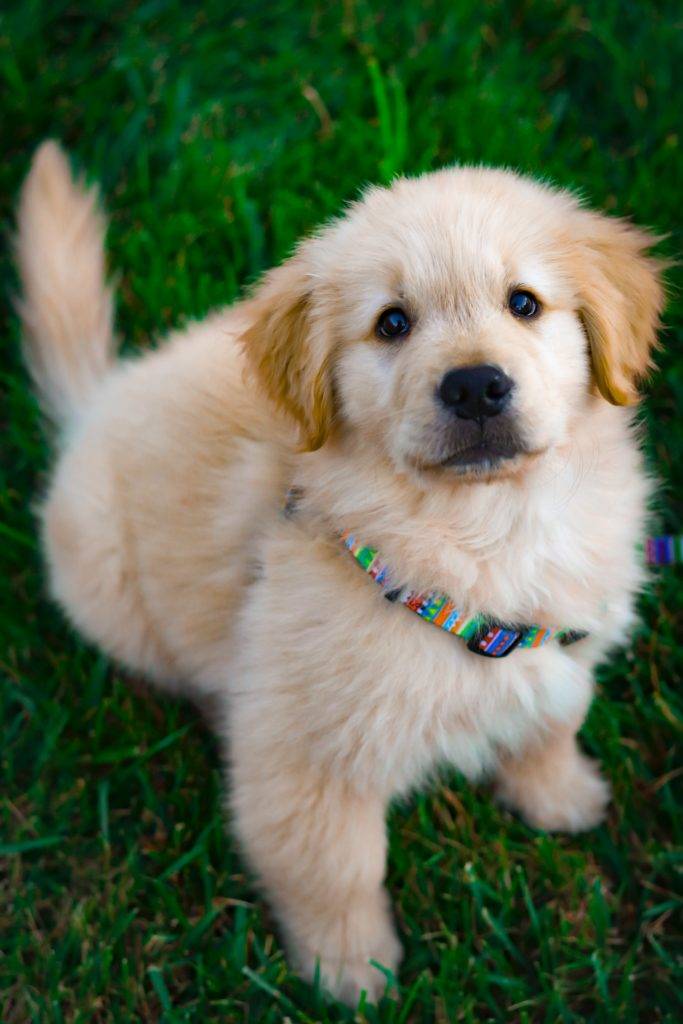 Dog training requires desensitization. For example, if your dog thinks that your neighbor is a scary person, you may need to help your puppy's confidence by desensitizing them to that space, house, or person. This may not happen overnight but with patience you can help your dog overcome their fear.
Start walking daily past the neighbor's house, but make sure to keep your distance. Desensitization does not mean throwing your dog into a situation and hoping that they are okay.
Allow your dog to realize that when you walked past, nothing bad happened. Continue this practice daily until your dog shows more confidence.
Next, teach games nearby their area of fear, practice basic commands, or even just stand near the person or place.
The goal is to get your dog used to being in close proximity without them feeling fear.
This practice is called counter conditioning and can be very helpful for a dog in fear.
HIRING A PROFESSIONAL DOG TRAINER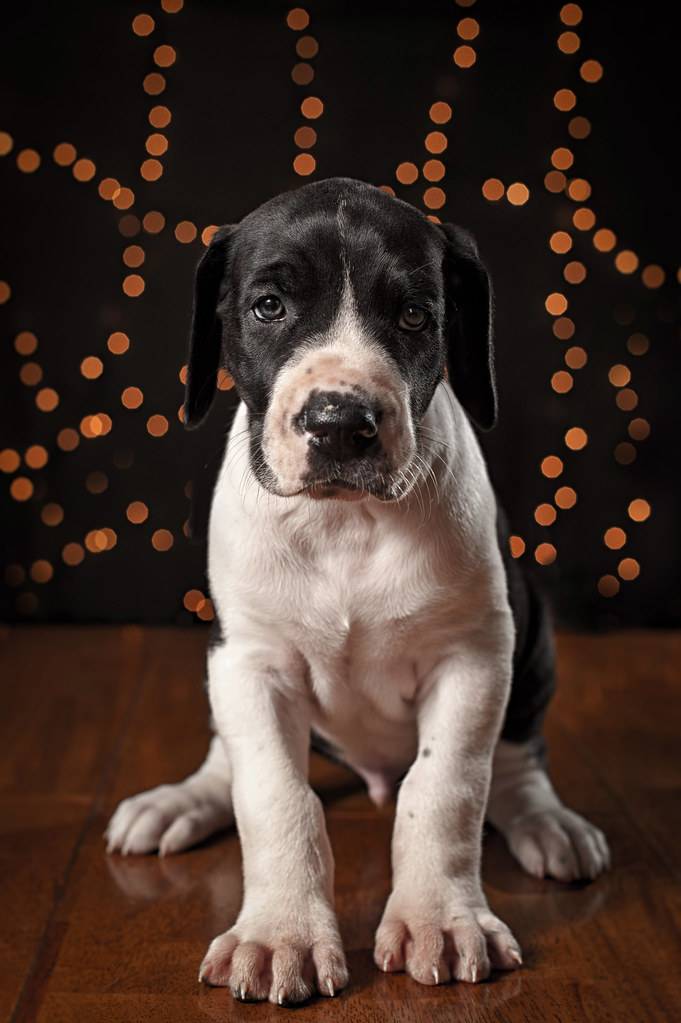 Some owners like to get a dog trainer or go to a puppy class to help ensure that their dog ends up being confident and well rounded. (Read more)
We highly recommend doing so if your dog's afraid! However, make the choice wisely as to who you trust with your dog.
Some trainers or classes can do more harm than good. At times, it is best to speak with a veterinary behaviorist to see if they have any recommendations for classes or trainers. It can be helpful to also speak with your breeder to discuss if your dog is genetically predisposed to anxiety.
Happy Trails!