Do dogs have nerves in their nails?
This is a question that has troubled pet owners for years as many navigate nail trimming their dog's nails.
But, the answer is yes! Dog's nails have nerves in them. Thus, when a dog gets their nails cut, a dog owner should be aware of the anatomy of the nail and avoid cutting the part of the nail that contains the nerve endings.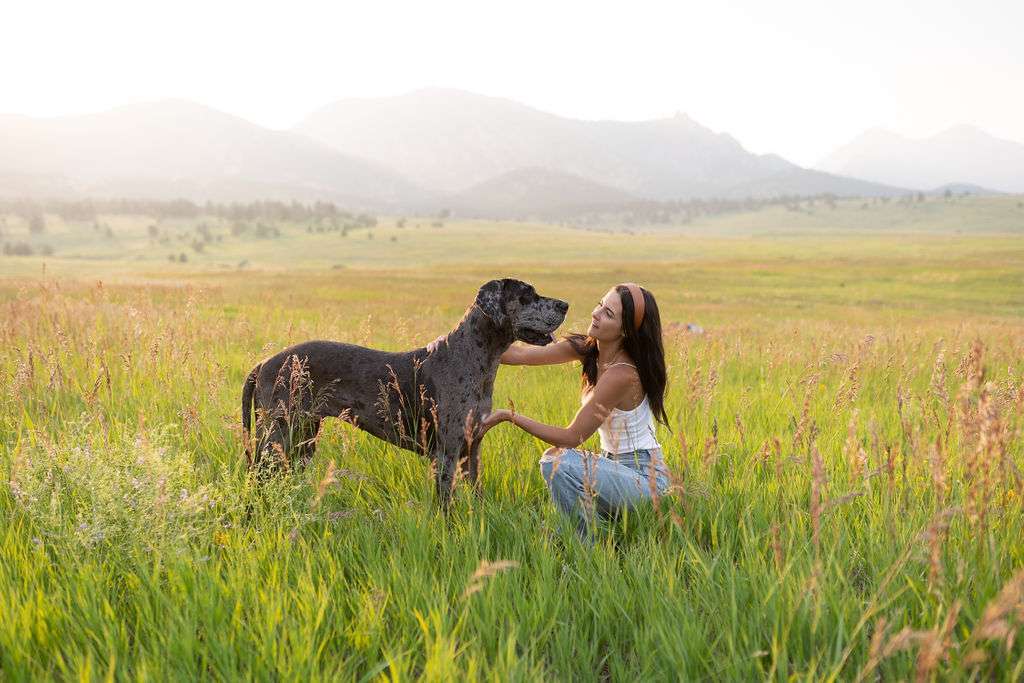 DO DOGS HAVE NERVES IN THEIR NAILS?
Well, a dog has something called a 'quick' in its nail. When the nail is at the proper length, a dogs nails will not touch the ground. However, when the nails get too long, they will start to curve and touch the ground which can be painful for your dog. The quick is essentially the blood vessel that runs through the center of the nail.
If you were to cut into the quick, it would be painful for your dog and could start to bleed.
The quick is the area of the dog's nails which contain the nerve endings. When trimming nails, you want to be careful not to cut into the quick as it will cause your dog pain. However, if you do accidentally cut the quick while you are getting your dog's nails trimmed, it is not an emergency.
DO DOGS FEEL PAIN WHEN GETTING NAILS CUT?
Yes, dogs can feel pain when getting their nails cut. However, the amount of pain they feel depends on how long their nails are and if the quick gets cut during the nail trimming.
A nail trim, however, should NOT produce a negative reaction and a dog should not hurt or feel pain while getting their nails cut. Nail clipping for some dogs, creates extreme fear as they are not used to having their feet touched and they have possibly had their feet or nail trimmed too short before, which can create a fear of nail clipping.
THE REAL PAIN FOR DOGS
More so than having to cut his nails, the pain for your pet will come when you DO NOT cut their nails.
If the nails are too long, they will start to curve and touch the ground which can be painful for your dog.
If your dog has nails that are too long, it can cause so many issues with their health such as:
Arthritis
Joint problems
Infections
Nerve damage
Conformation issues in the feet
Paw issues
Paw pain
Feet pain
Fear of having their feet touched
All of these health concerns can be avoided by simply keeping your dog's nails trimmed.
Instead of delaying nail trims, practice nail cutting by getting a good nail grinder or clipper, some high value treats, and gently touch the dog's four paws until they feel comfortable with their trimming or clipping.
Our recommended clippers for dog nails:
WHY DO DOGS GET SCARED WHEN YOU CUT THEIR NAILS?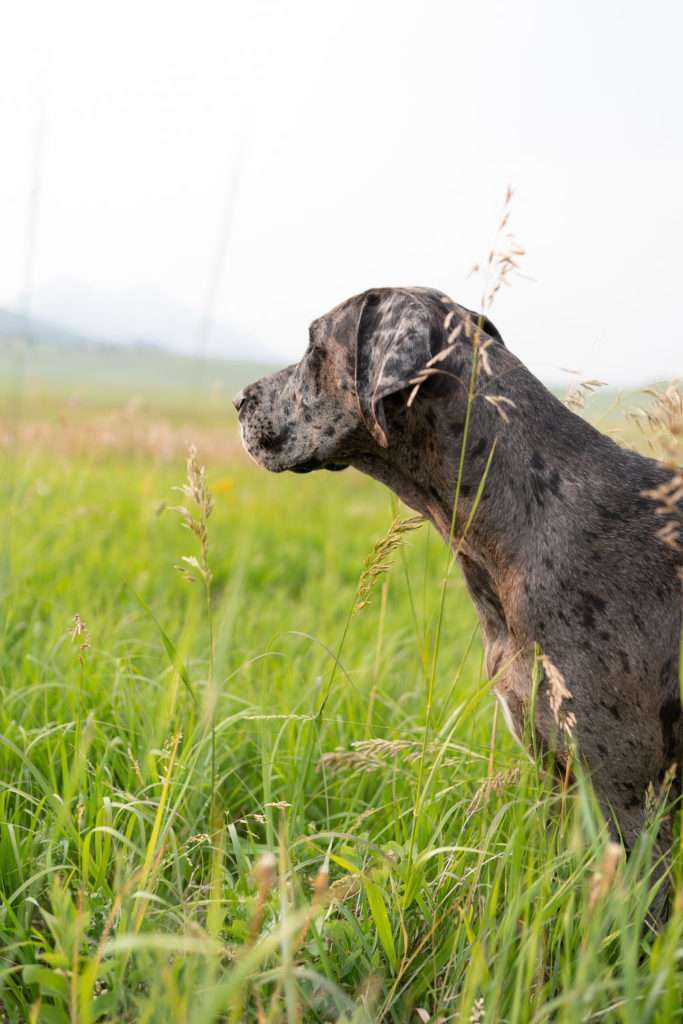 If your dog won't let you file their nails, it is likely that they are afraid of having their paws touched with a clipper or trimmer.
Some dogs automatically associate a nail grinder or clipper with a negative process, as they have likely had their nails trimmed too short before. This can create a fear of nail clipping that some dogs never get over. Some dogs also may associate nail cutting with negative because many dogs have sensitive paws which they don't like being touched. Lastly, some dogs are afraid of unique noises like that of a nail grinder.
REASONS THAT A DOG WON'T LET YOU CUT THEIR NAILS
It isn't fun
The noise is scary
They have hurt their nails before during nail trimming
They don't like their paws being touched
They are afraid of the clipper or trimmer
The best way to combat this is to start off slow, get your dog used to the idea of having his nails clipped by letting them sniff the clipper or grinder, and then offering treats while you sit quietly with the grooming tool.
This calm activity can help your dog's fear dissipate and create a positive association.
HOW DO YOU CUT AN UNCOOPERATIVE DOG'S NAILS?
Nail trimming requires a lot of patience to get your dog relaxed during the process. Do not ever rush your dog into nail cutting.
Instead, try to create a positive association with nail cutting and nail trims.
HOW TO CREATE A POSITIVE ASSOCIATION WHILE NAIL TRIMMING
You can work on creating positivity with nail trimming.
Play with your dog during nail trims. Dog play is important for your dog to understand that nail clippers aren't scary.
Provide high value treats. Touch their paws, and then reward with a treat.
Practice touching your dog's nails with things that aren't scary, like simple human nail files.
Start with just one toe at a time- and make sure not to expect to get all of them done.
Use desensitizing if you are using a Dremel by allowing your dog time to get used to the noise of the nail cutting tool.
HOW DO I SEDATE MY DOG TO CUT HIS NAILS?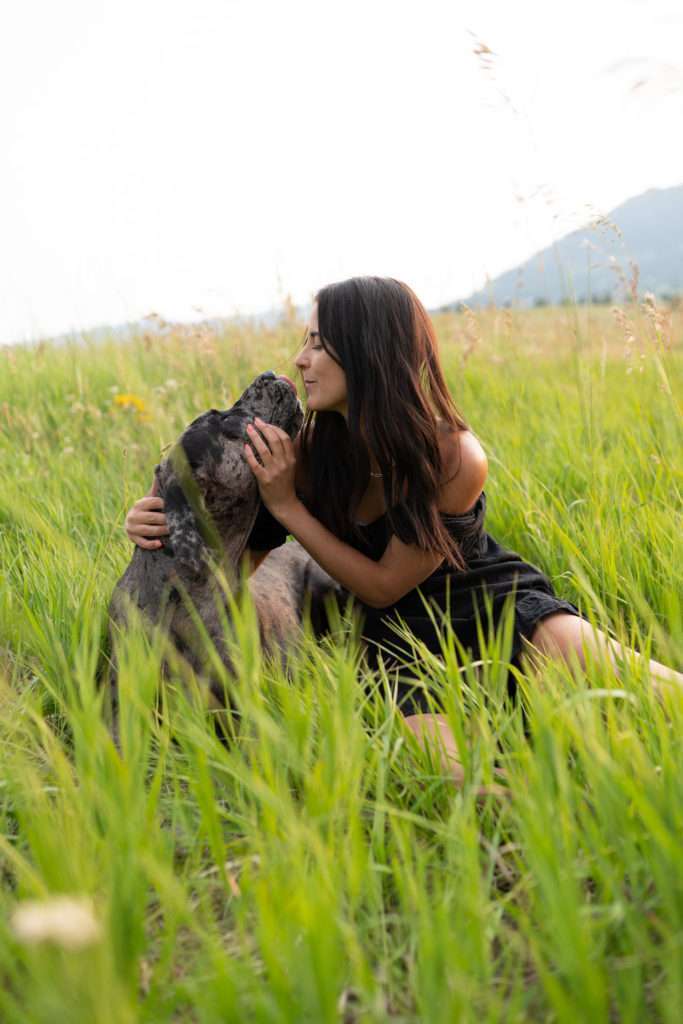 Some dogs will need to be sedated to get their nails clipped.
Long nails are a danger to your dog, and therefore sometimes it is necessary to get your dog to a comfortable and sleepy place in order to perform healthy nail cutting.
First, try to sedate your dog at home with items such as :
A Thundershirt- This can help to calm your dog's anxiety.
Pheromone diffusers- These can help to create a calming environment for your dog.
Calming supplements- There are many supplements on the market that can help to sedate your dog such as CBD, Rescue Remedy, etc.
Use Benadryl or prescription items from your Veterinarian
If these items don't work, you will need to speak with your veterinarian about fully sedating your dog to help their nail stay short.
DOES IT HURT A DOG TO NOT CUT THEIR NAILS?
Nail cutting should not hurt your dog. The nail itself contains no nerve endings, so your dog will not feel pain when you cut their nails.
However, if you cut the quick of the nail- which is the pink part containing blood vessels and nerve endings- it will hurt your dog. The quick of the nail grows as the nail does, so it is important to only trim a small amount at
IS IT OKAY FOR MY DOG TO BITE THEIR OWN NAILS OFF?
Some dogs will start to bite their own nails or paws.
Typically, when a pet is biting their own nails, they are doing one of a few things:
Trying to trim their own nails down because they think they are too long
Attempting a process of calming themselves down (they might feel nervous or anxious), and sometimes it can calm them down to do something like bite at their nails or paws
Suffering from allergies or another issue that is bothering their paws
Just simply developed a habit of biting their own nails
If your dog is biting their own nails, you should evaluate whether your dog:
Needs a nail trimming
Has itchy paws due to skin inflammation or allergies
Is feeling uncomfortable or anxious
Has developed a habit that needs broken
WHY IS MY DOG TRYING TO PULL OUT HIS OWN NAIL?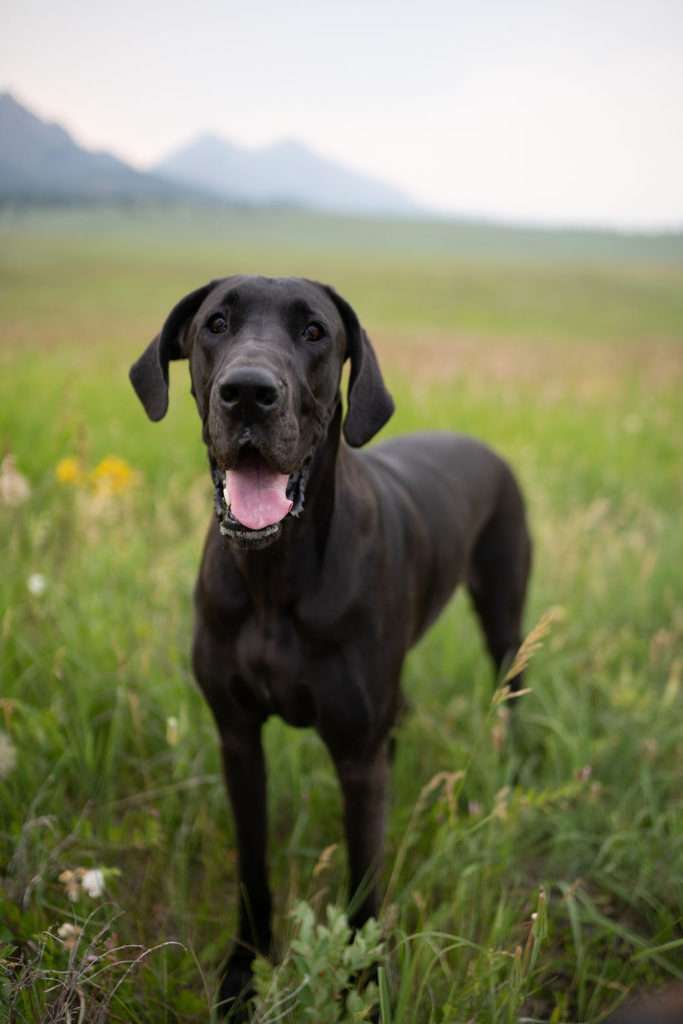 If you think your dog is working at biting / pulling out their own nail, they may be experiencing some pain in their nail or paws.
There are several things that could be the cause of your dog's pain, such as:
Allergies- If your dog is allergic to something, it could be causing them to lick or chew at their paws until they bleed.
Injuries- A cut, broken nail, or any other sort of injury can cause a dog to lick or chew at the area until it bleeds.
Nerve damage- If your pup has diabetes, they may experience nerve damage which can cause them to feel pain in their paws and nails.
The nails are too long and need a trimming or clipping.
Remember, that a dog or pup with nails that are too long will begin to have pain in their toes and feet. A dogs nails being too long can cause a knee injury, back pain, and their feet to be misaligned due to their toenails curling into their paws. All the nails of your dog should stay off the ground at all times. If you can hear the nails of your puppy or dog on the floor while they walk, 'clicking', their nails are too long and it is time to get the clippers out!
HOW LONG CAN DOGS GO WITHOUT CUTTING NAILS?
Every dog and pup is different and can wait a different amount of time between clipping.
However, as a rule of thumb, you should trim your dog every week.
If they are having a hard time with the frequency of this process, try to trim one paw per day. Once they get better with this paw, move to doing the back paws and then the front paws. Work so that their nails stay short.
Finding the right clippers and treats as well as having patience and remaining calm will help your dog know that getting their nails clipped is not a negative.
WHAT ARE THE BEST NAIL CLIPPERS FOR DOGS?
Every dog responds differently to different clippers. As a dog owner, it is important to try clipping with different clippers to see what type your pup responds best too.
There are two types of nail clippers: guillotine style and scissors style.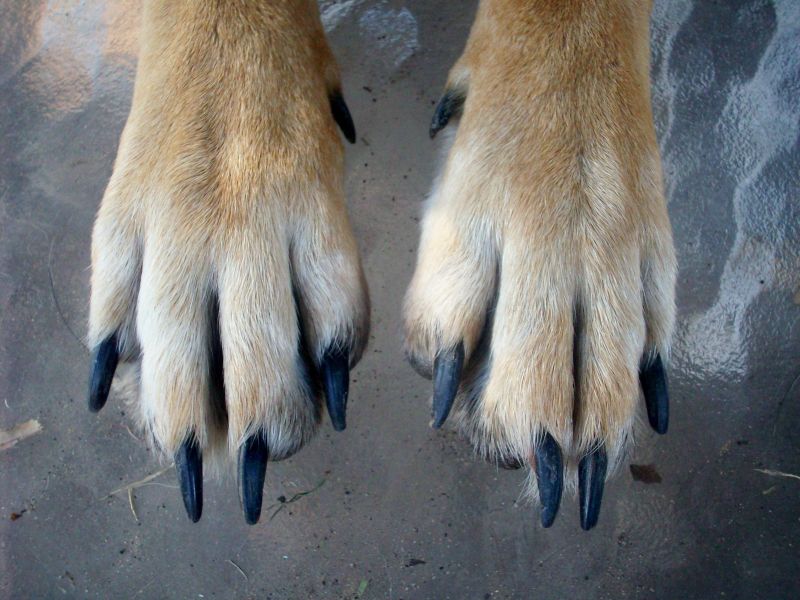 GUILLOTINE STYLE CLIPPERS
Guillotine style clippers have a circular cutting area that goes over the nail. The nail is then inserted into the cutting area and cut with a quick movement.
SCISSOR STYLE CLIPPERS
Scissors style clippers have two blades that come together to cut the nail. These type of clippers take a little longer to use, but some dogs respond better to them.
To find out what type of clipper your dog likes best, try both types and see which they respond better too. You can also ask your groomer or veterinarian.
THE BEST NAIL CLIPPERS FOR YOUR DOG
We have put together a list of the best dog nail clipper selections that might work for your dog. Each clipper has pros and cons.
Millers Forge Nail Trimmer for Great Danes
The Millers Forge Nail Trimmers are known to be one of the best pair of clippers to trim your dog and their nails. They can work for a small dog but also work very well for a big dog. The blade is very sharp and can cut through the nails with ease.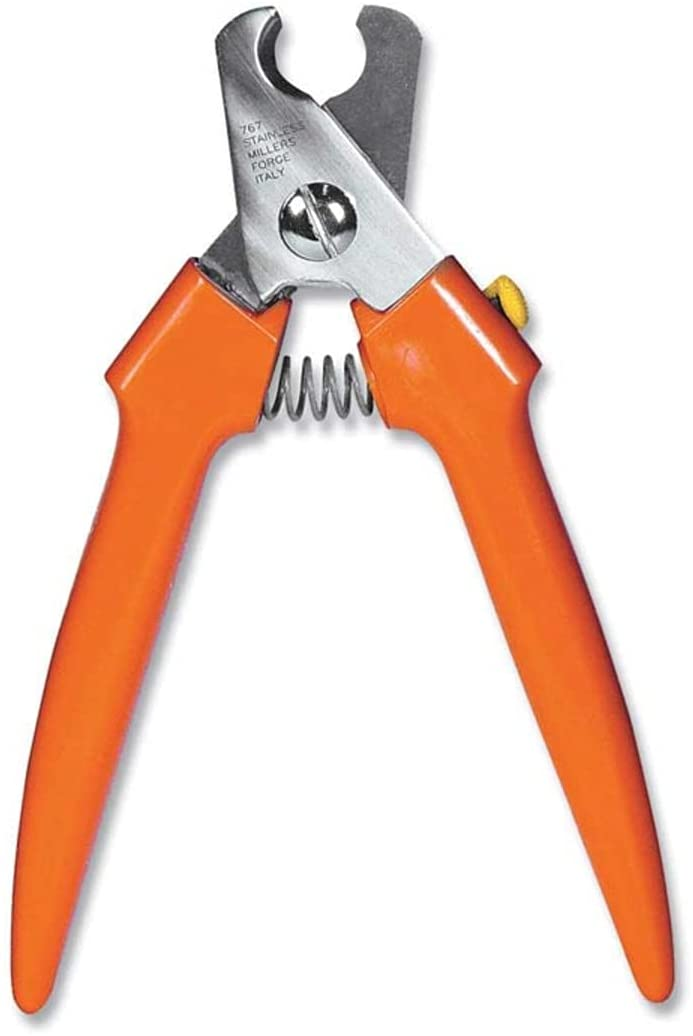 Very sharp blades
Can be used on small and large dogs
Some people find them difficult to use
Dremel Nail Grooming Tool
The Dremel Nail Grooming Tool is a great option if you are looking for an electric nail clipper that you can not only file the tip of your dog's nails, but slowly get the quick to reside.
If your dog is afraid of the sound of this groomer, you will need to introduce it slowly and remain calm.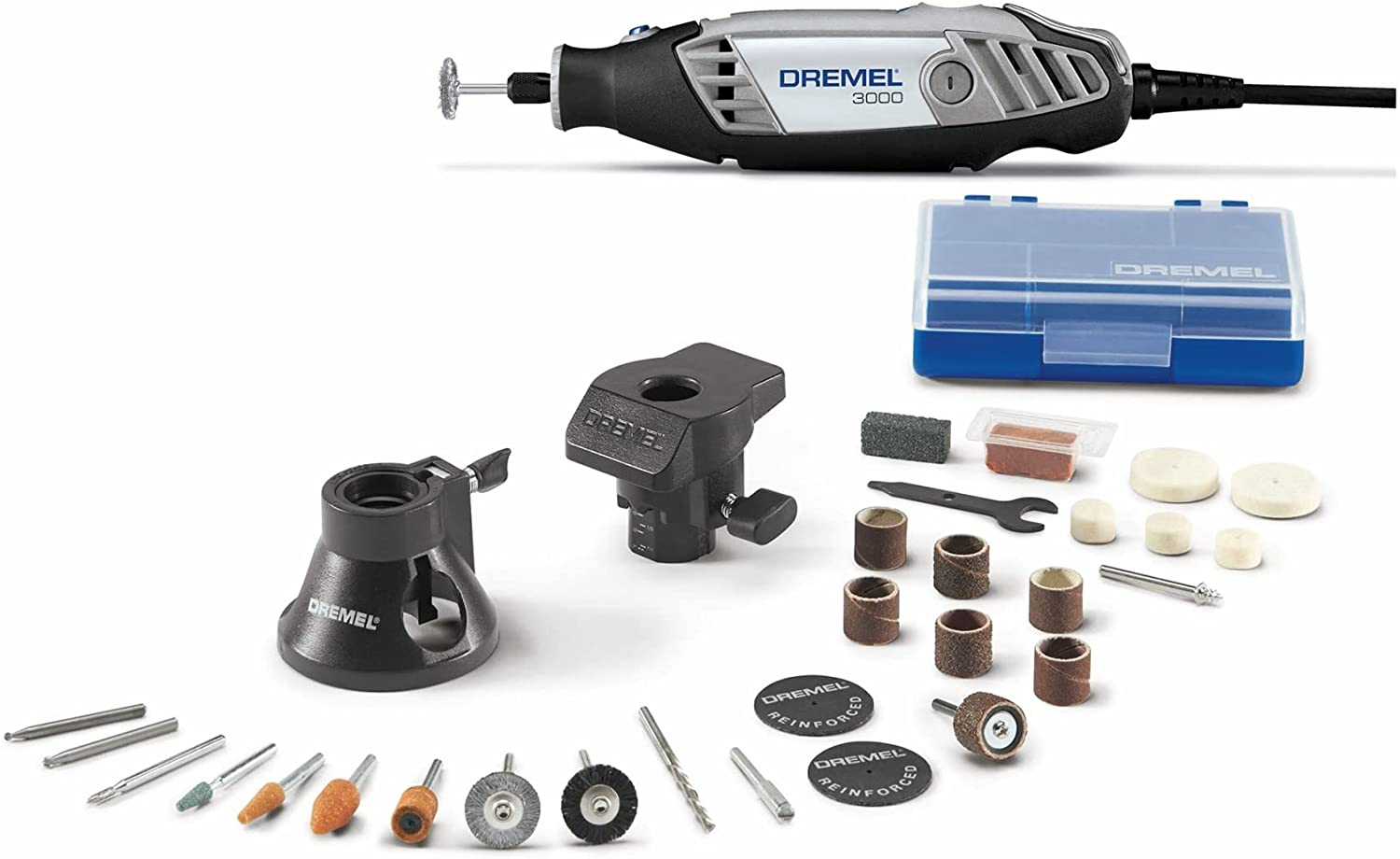 You can use it to file your dog's nails
It slowly gets the quick to reside
Some dogs are afraid of the sound it makes.
HOW DO I KNOW IF MY DOG NEEDS HIS NAILS CLIPPED?
Your dog requires regular nail trimmings if his nails touch the ground when he walks.
You will know that your dog's nails are too long if you can hear them clicking on the floor when they walk. Additionally, their toenails may curl under and begin to grow into their paw pads, which is extremely painful.
If you are not certain if your dog needs their nails clipped or not, we always say to air on the side of pulling that clipper out and getting those treats ready and getting a good nail grooming in. It never hurts to go too short, but it does hurt to stay too long.
Good luck and happy clipping!
READ MORE: