Many pet owners who have experienced fighting dogs wonder how to stop two dogs from hurting one another or if there is a safe way of separating fighting dogs.
Dog fights may arise for a variety of reasons including territorial disputes, resource guarding, or simply because one dog is feeling threatened by another.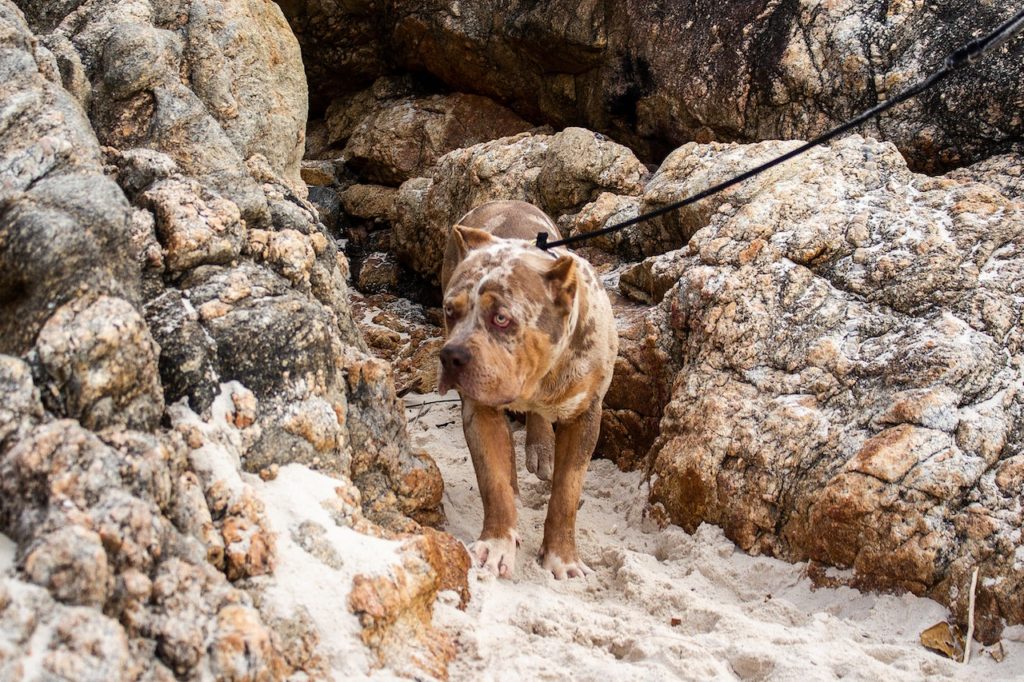 The best way to stop two dogs from fighting is to prevent the dog fight from happening in the first place. Dog owners can be preventative about dogs fighting if they are aware of dog behavior, know the signs of stress and keep their dogs environment managed.
However, even to the best dog owner and most well-behaved dog, preventing dog fights can still be near to impossible.
HOW TO STOP MY DOGS FROM FIGHTING
Most dogs will bicker with other dogs at least at some point in their life. One dog communicating with another dog is very different than a full on dog fight.
Dogs communicate by using noises, growls, snarls, and even body language that we might not always understand or be able to see visually.
IS MY DOG BEING AGGRESSIVE OR ARE THEY SCARED?
PUPPY FEAR STAGES
Not all dogs fully understand how to communicate with other dogs, and sometimes a dog fight can escalate quicker than others.
Fighting dogs can be one of the scariest situations! Two dogs who are fighting don't have much else on their minds other than the other dog.
It can be dangerous to separate fighting dogs, so it is important to get educated, practice behavior modification and monitor rough play between multiple dogs.
WHY DOGS FIGHT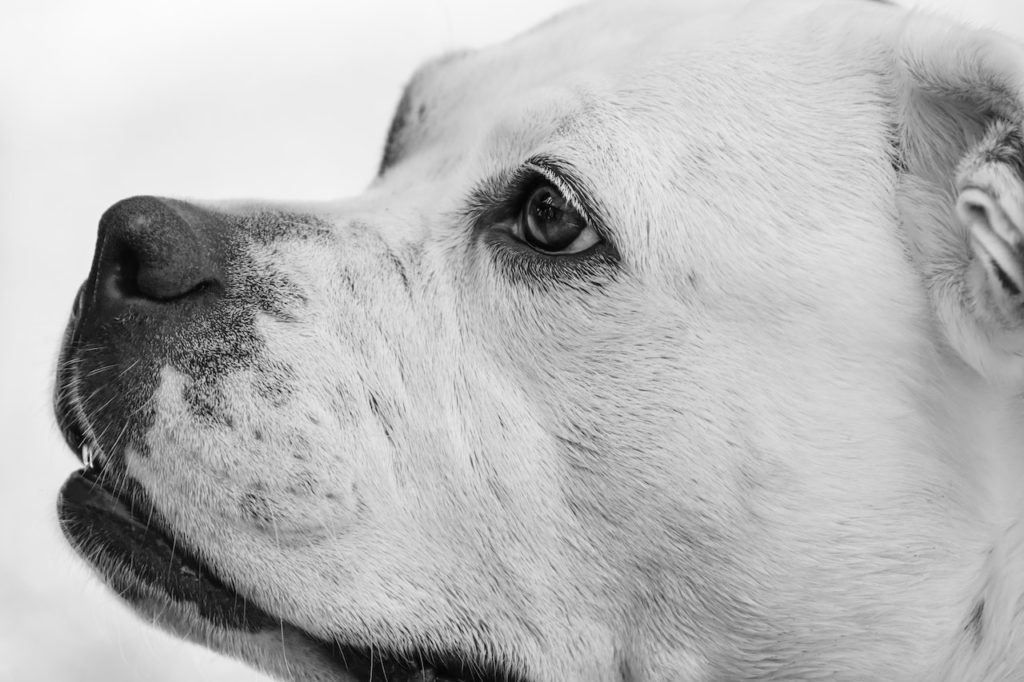 Dog fights can happen for a variety of reasons, just like you may fight with a coworker, family member or friend for a variety of reasons.
Dogs fight because they are nervous or scared
Two female dogs may fight because they are both in heat
A smaller dog may fight a bigger dog because it feels threatened
Dogs may also fight if they are playing and one dog bites the other, even if it was on accident
Multiple dog households may have dog fights when the dogs get annoyed or stressed by the other dog
Younger pups may stress out or bother an older dog to the point of a dog fight
Dog fights can happen when a new dog enters into the territory of the existing dog
Fighting dogs can be related to medical issues or pain
Dogs who are not given the chance to relax and become overstimulated might result in stress and dog bites
A dog bite may occur when a dog is startled by a loud noise, unfamiliar dogs or people, or children who are not respecting the dogs space
HOW TO GET MY DOGS TO STOP FIGHTING IF THEY LIVE IN THE SAME HOUSE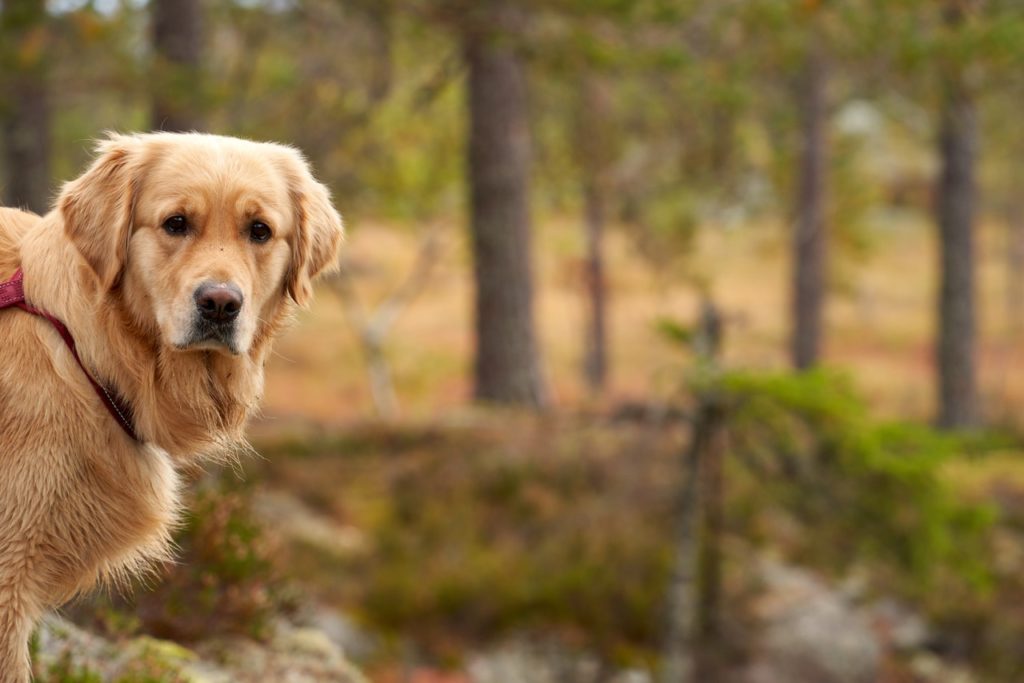 Dog owners should carefully think through the dogs that they bring home into the same household.
One very common form of fighting dogs is those who live in the same household.
Sometimes, when there are two or more dogs in the same house, living as family dogs with the same family, things can go wrong. But, that does not mean that two dogs or even more than two dogs cannot live in harmony together.
There are several different situations where dogs who live in the same house may start fighting with each other.
MULTI DOG HOUSEHOLDS
Sometimes, having more than two dogs does not give one or the other dog enough 1 on 1 training time, which can lead to dogs fighting.
Other times, one dog just simply works better as a single family dog, however most dogs tend to enjoy having companions to spend their lives with.
The best way to set up a multiple dog household is to make sure that before you get a new dog, you trust the dogs that currently live in your home. Getting new dogs involved while you have a current outstanding more aggressive dog is never a good idea and can lead to dogs fighting.
MANAGING A YOUNGER DOG WHO IS ANNOYING AN OLDER DOG
If you have an older dog and you want to bring home a puppy- rest assured it can still happen!
However, your older dog's life has most likely revolved entirely around them, and bringing home a puppy is going to be a huge life change for all dogs involved, but mostly your current dog.
Puppies can be extremely annoying to older dogs. Not all dogs like puppy energy, puppy play or want to share their toys and resources with a new puppy.
PROVIDING YOUR DOG WITH BREAKS FROM THE PUPPY
The best way to manage a younger dog who is annoying an older dog is to provide breaks to each dog individually so that your dog does not begin to resent the puppy.
USING A CRATE
Using a crate for both dogs (or at minimum the young dog) will help keep the dogs separated and provide a break for your current dog to relax and get some much needed puppy-free time.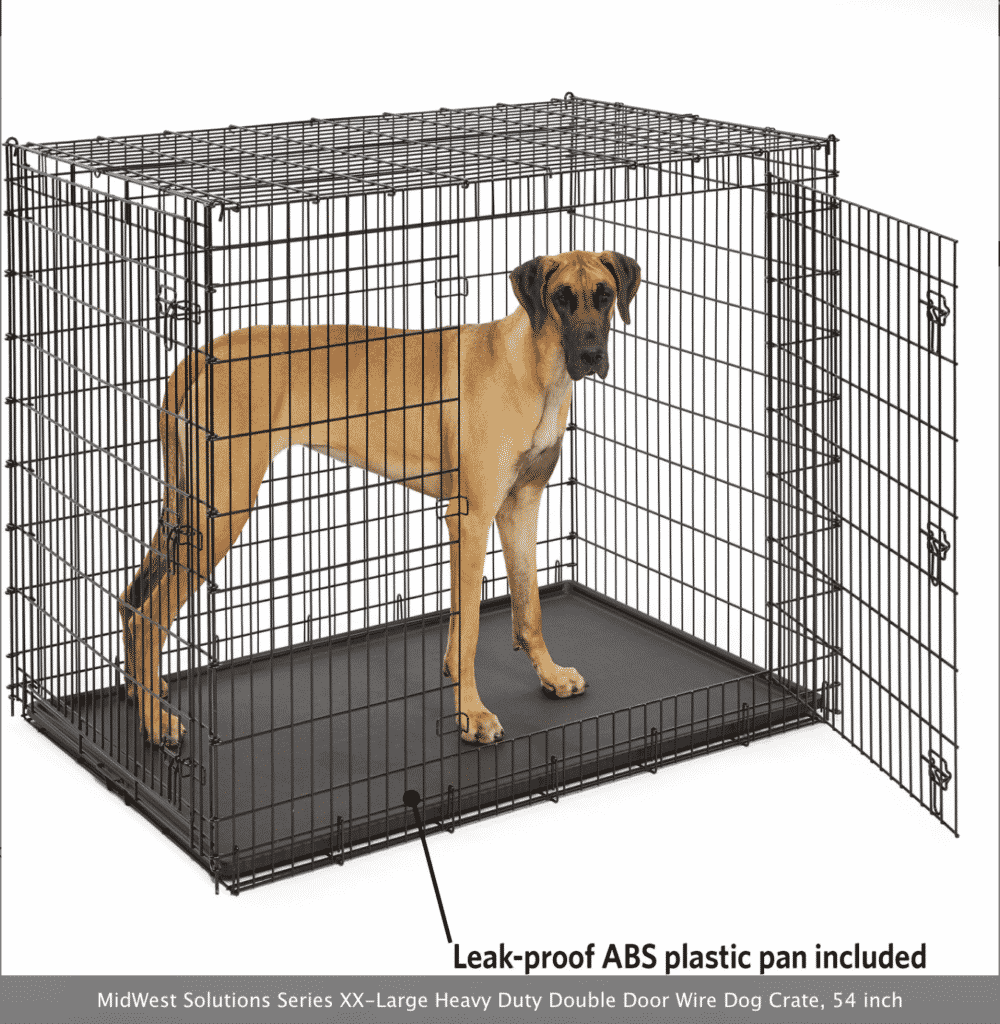 How to crate train a Great Dane: click here
Plus, crate training is an excellent way to potty train a puppy while also giving your other dog some time to themselves.
SWITCHING UP THE DOGS YOU WALK
Many dogs will begin to resent a new dog coming in to their house if they suddenly do not get any alone time with their owner. Household dogs should be treated as individuals and given separate time to walk with you, as their owner.
SEPARATE ROOMS
Providing separate rooms for household dogs can allow both dogs to continue to grow in confidence. Separate the dogs BEFORE they begin showing signs of anxiety. A confident dog is one who can remain separated from the other dog without showing separation anxiety.
Plus, when you separate the dogs you not only provide each of them a break, but can ultimately create a more confident dog.
WHY DO MY DOGS KEEP FIGHTING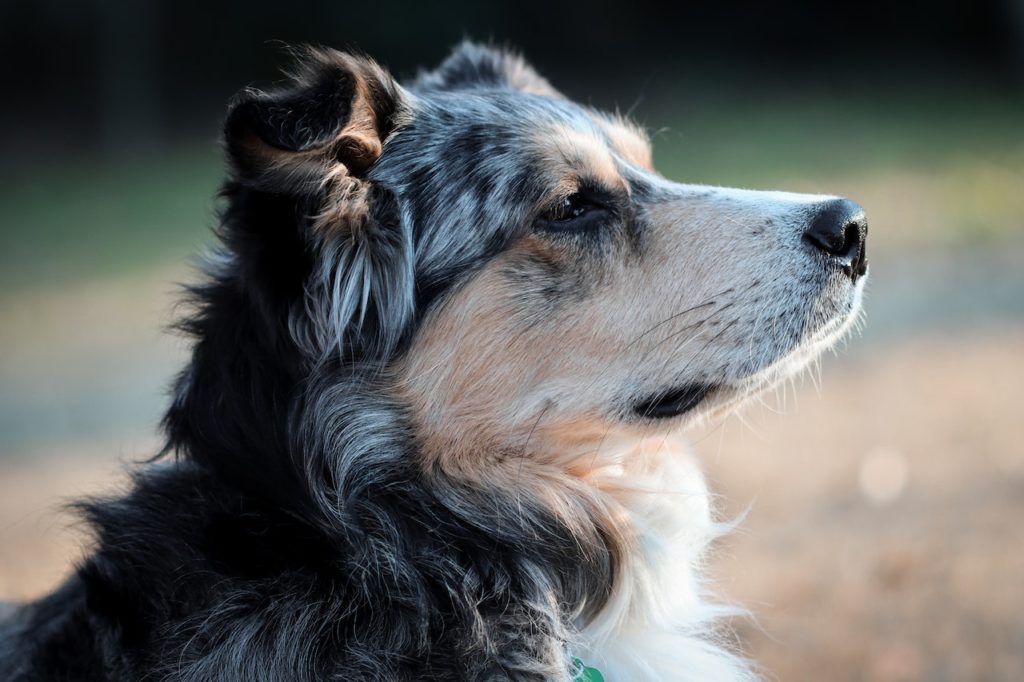 If you are continuing to have fighting dogs in your household, you need to be more vigilant to separate the dogs, be proactive in dog training, and work with a veterinary behaviorist.
MEALTIMES
Always separate dogs during mealtimes. Family dogs may get along all the time, but can develop food aggression if they eat their meals, bones, treats or snacks around the other dogs in the house.
Perhaps you should separate the dogs proactively for all of their mealtimes.
FIGHTING DOGS NEED DOG TRAINING
If you are experiencing your dogs fighting often, please seek a certified professional dog trainer. Practice obedience training, keep your dogs leashed and safe!
Avoid the 'pack leader' training method, as usually a dog who is already demonstrating the ability to fight has underlying anxiety.
A great place to start is with an animal behaviorist who can help you to determine if your dogs are capable of living in the same household and if you will be able to help your dogs coexist.
CAN MY DOGS LIVE TOGETHER AFTER FIGHTING?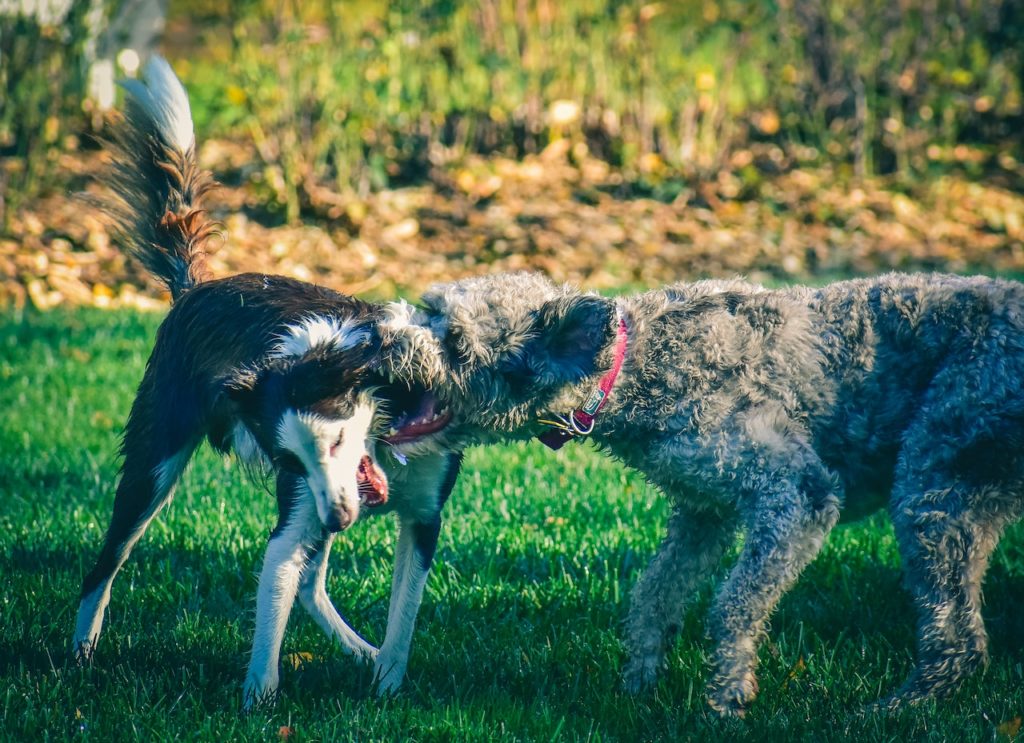 Family dogs who have fought usually can continue to live in the same house- but it will take time, training, and vigilance on your part.
If you have one dog who regularly is the more aggressive dog, consider whether they are happy living in a multi dog home. Dogs fight because they are trying to communicate their feelings.
Aggressive dogs are not the only dogs who get into dog fights.
IS IT NORMAL FOR TWO DOGS TO LIVE TOGETHER TO FIGHT?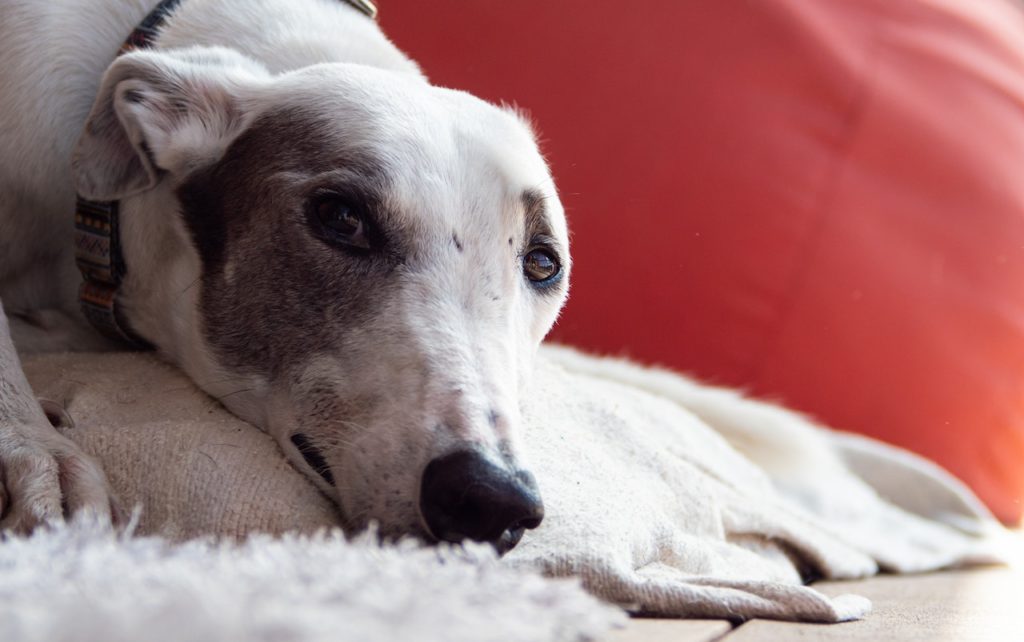 Sometimes, dogs fight! Just because dogs fight does not mean you have an aggressive dog.
Family dogs might bicker or squabble because of toys, food, space or attention but that does not make them aggressive dogs.
Inter-dog aggression is different from fighting and occurs when a dog is selectively aggressive to other dogs and not people.
If you have a dog who is growling, snapping, demonstrating aggressive behavior, or biting other dogs- seek professional help from a certified dog trainer or behaviorist.
Dogs who are fighting should not be left unsupervised and should always be monitored or separated.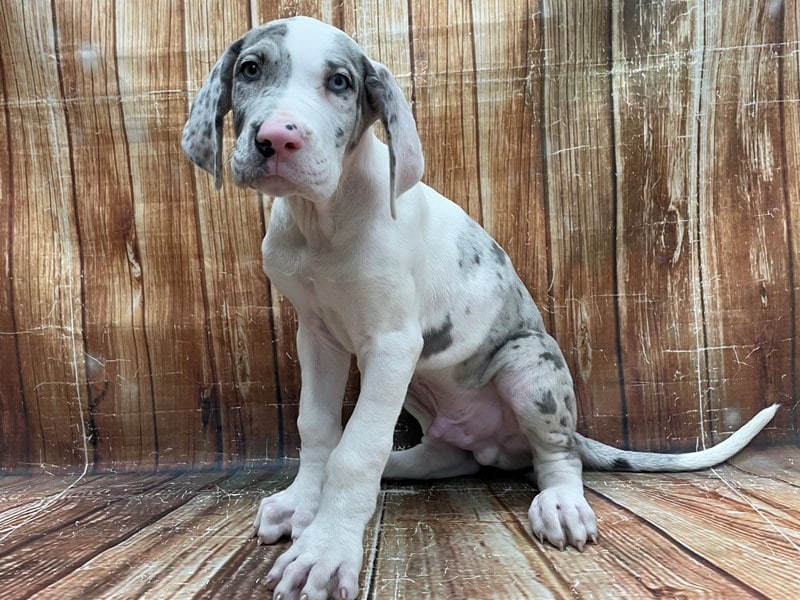 Great Dane Puppy Fear Stages
If you have an older dog or multiple dogs of the same sex, take extra precautions to prevent your dogs from beginning to fight in the first place. It is very difficult to separate fighting dogs and the best way to stop a fight is to prevent your dog from starting one in the first place!
HOW DO I STOP MY DOG ATTACKING OTHER DOGS OUTSIDE OF THE HOUSE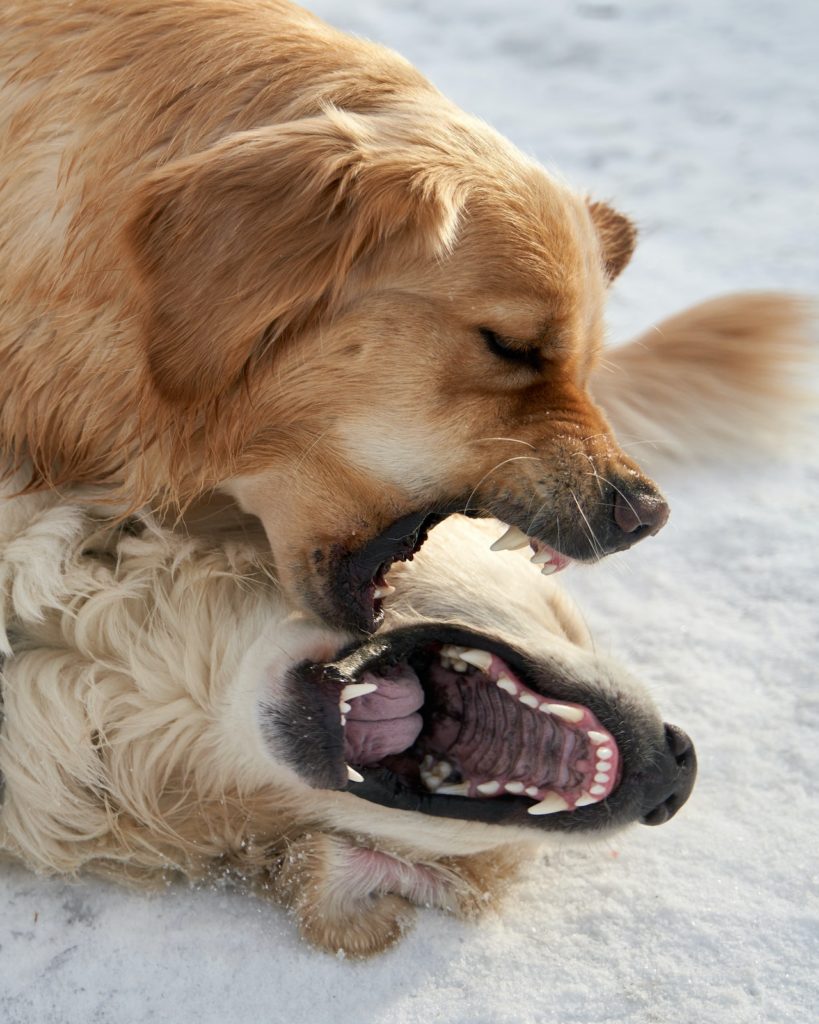 Sometimes, a dog can develop aggression to other things outside of the house.
Common reasons that dogs fight outside of the house might include:
SOCIALIZATION SKILLS LACK IN THE DOG
Lack of socialization: Dogs who do not have regular opportunities to meet other dogs and people can be more prone to fighting. Be sure to socialize your dog early and often!
THE DOG IS ANXIOUS
Anxiety: Dogs who are anxious or fearful can be more likely to lash out and fight. Be sure to consult with a certified dog behaviorist to help your dog overcome their anxiety. Demonstrate calm behavior to the dog, avoid stressful places like the dog park, and help build confidence with the dog by doing socializing activities. A stressed dog is not a happy dog!
TERRITORIAL AGGRESSION IN YOUR DOG
Territorial aggression: Dogs who are territorial can be more likely to fight with other dogs who they perceive as a threat to their territory. Be sure to keep your dog leashed and under control when outside to prevent them from fighting.
POSSESSIVE AGGRESSION
Possessive aggression: Dogs who are possessive of their food, toys, or people can be more likely to fight with another dog. Be sure to keep your dog's food and toys away from other dogs and only give them to your dog when they are calm and relaxed.
If your dog is attacking other dogs outside of the house, please seek professional help from a certified dog trainer or
HOW TO BREAK UP A DOG FIGHT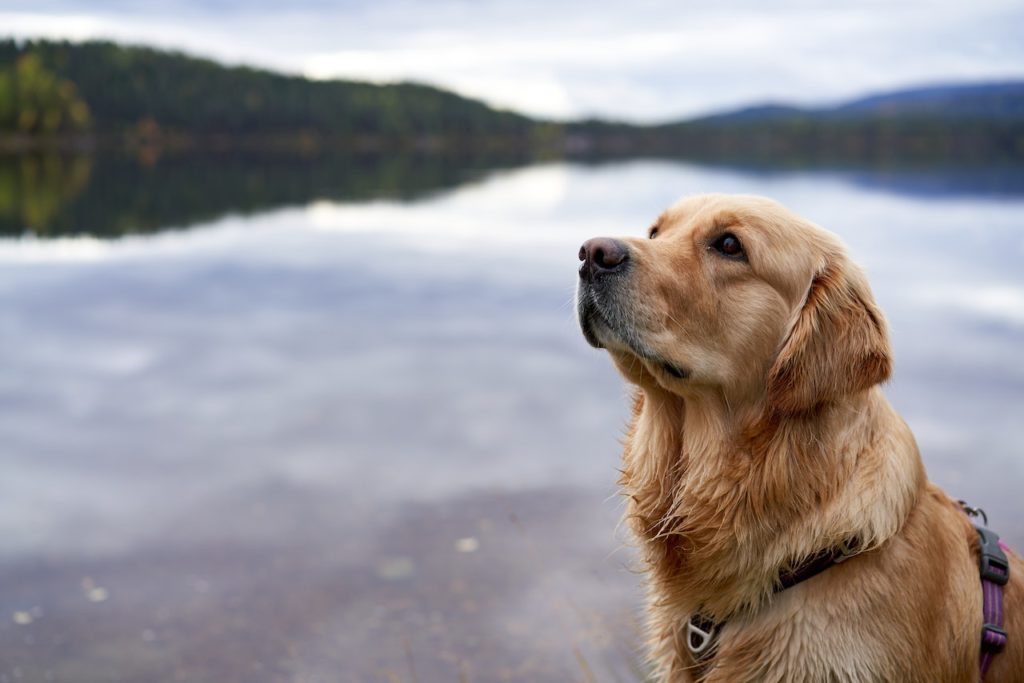 Breaking up a dog fight is dangerous. It really can cause a lot of harm when humans intervene in the midst of one dog attaching another dog. Additionally, often times a dog fight might appear dangerous, but really will not end up in any serious injury.
HOW TO KEEP ALL 10 FINGERS DURING A DOG FIGHT
If you must break up a dog fight, here are some tips:
DO NOT use your hands or feet to break up the fight. You can get seriously injured.
DO use a loud, high-pitched noise to startle the dogs and interrupt the fight.
DO use water (hose, faucet, etc) to break up one dog from attacking the other dog.
DO use a physical object to block the dogs from each other or to separate them.
DO NOT throw things at the dogs, as this can further agitate one dog into further attacking the other dog.
After the fight has been broken up, take the dogs to separate areas to calm down.
If the dogs have any injuries at all, they should be taken to the vet immediately, as a dog bite has major bacteria in them. If you, the human, has a bite / wound mark, you should seek a doctor as well as you can get infected quickly from dog bacteria getting into your open wound.
DOGS ARE COMPLICATED
Dogs are complicated. Female dogs are complicated! Male dogs are complicated! All dogs are complex beings with their own emotions, needs, and wants.
Dogs fight for a variety of reasons. Dog fights can be nerve wracking and scary.
But, dogs learn quickly and with proper guidance from their owner, socialization and training skills, confidence building, and a little bit of time…a dog can overcome their fears, anxieties, and aggressions.