Have you ever heard of using CBD dog treats for joint pain? It is never fun watching your dog experience joint issues. I know firsthand how sad it is to watch your dog's mobility decline as I, myself, have a Great Dane with hip / joint problems.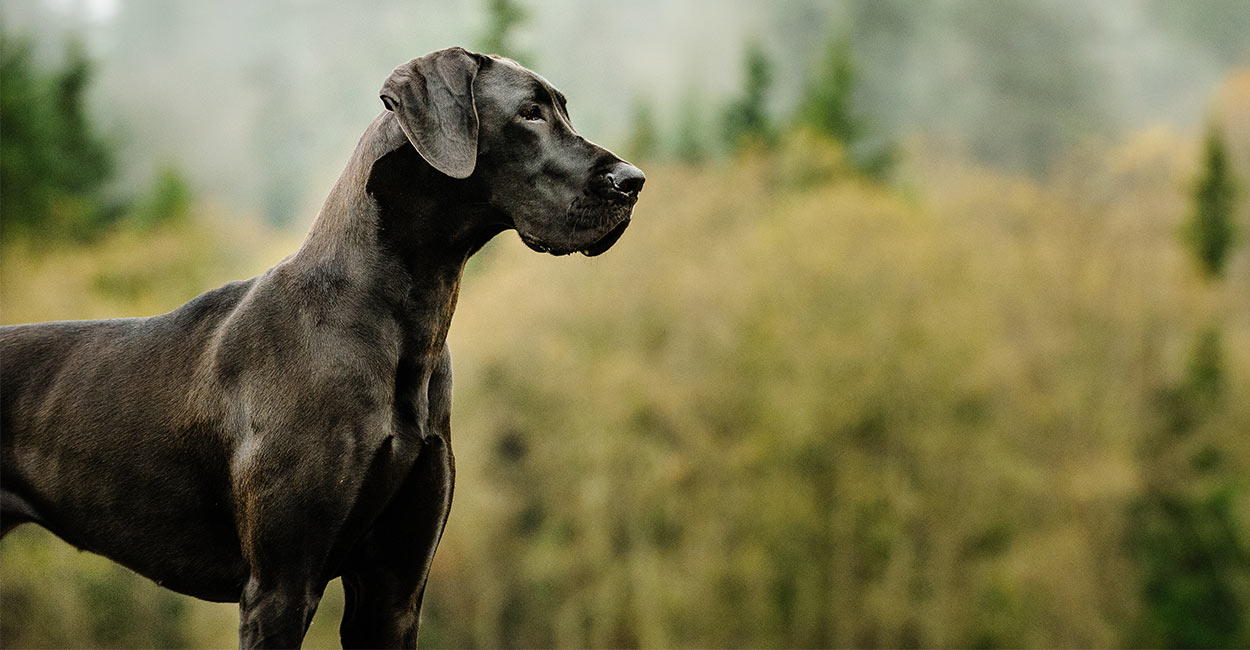 Joint care is important for a better quality of life for any dog and we as pet parents want to relieve pain in our large dogs so that they can live a healthy and happy life.
CAN YOU USE CBD DOG TREATS FOR JOINT PAIN?
When Gigi started having hip issues, I thought she was probably just going to have a joint sprain and that she'd be fine in a few days.
However, she kept having stiff joints and limping despite me being paranoid about her joint health for her entire life.
When I finally got her joint stiffness checked out, I had no idea that she would be diagnosed with a chronic joint function disease called Wobblers Syndrome.
Fast forward almost an entire year and Gigi and I have found what works and doesn't work and what helps her overall health the best.
Throughout the year as we trial-and-errored different things for hip and joint health, I found out that using CBD joint supplements regularly helps give her the joint support that she needs to run and play like a 'normal' dog.
WHAT ARE HIP AND JOINT SUPPLEMENTS?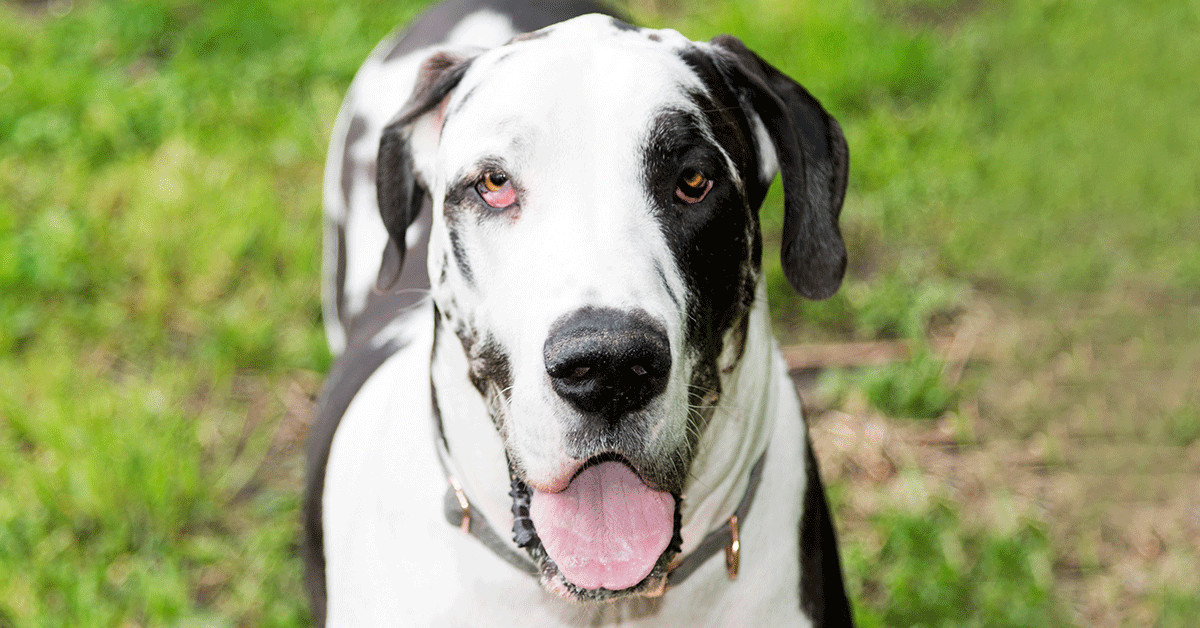 Hip and joint supplements are crucial for large dogs, but especially those with hip and joint problems like Gigi.
Some dog joint chews have ingredients like Glucosamine HCL, Chondroitin Sulfate, Organic Turmeric, Fish oil, or Green Lipped Mussel. Joint care chews for dogs are targeted to increase your dog's mobility by supporting their joints and connective tissues.
USING CBD OIL FOR PAIN RELIEF
CBD oil for dogs is a supplement that I've only recently started using for Gigi's hip and joint pain.
Choosing a joint supplement for your dog might depend on a few factors:
Your dog's size
Your dog's hip / joint issues or condition
If your dog has any food allergies
Whether your dog prefers joint chews for dogs or if it's easier to give them a supplement in liquid form
What health feature you may specifically be looking for
Your dog's size
Your dog's hip / joint issues or condition
If your dog has any food allergies
Whether your dog prefers joint chews for dogs or if it's easier to give them a supplement in liquid form
What health feature you may specifically be looking for
ARE JOINT CHEWS GOOD FOR DOGS?
Joint care is very important for all dogs, regardless of preexisting hip or joint pain!
Canine Arthritis Management states that 80% of pets will develop Arthritis in their lifetime! This crazy statistic just shows how important it is that pet owners are proactive about their dog's hip / joint health.
I began to give Gigi these CBD Dog Treats daily to make sure that she is getting the joint support that she needs to live a happy & pain-free life!
Fish oil can be an incredible source of omega-3 fatty acids, which have anti-inflammatory properties. This makes fish oil a popular ingredient in many supplements for people and pets alike. Dogs love fish oil and it not only makes a great hip / joint support, but serves as an excellent food topper as well!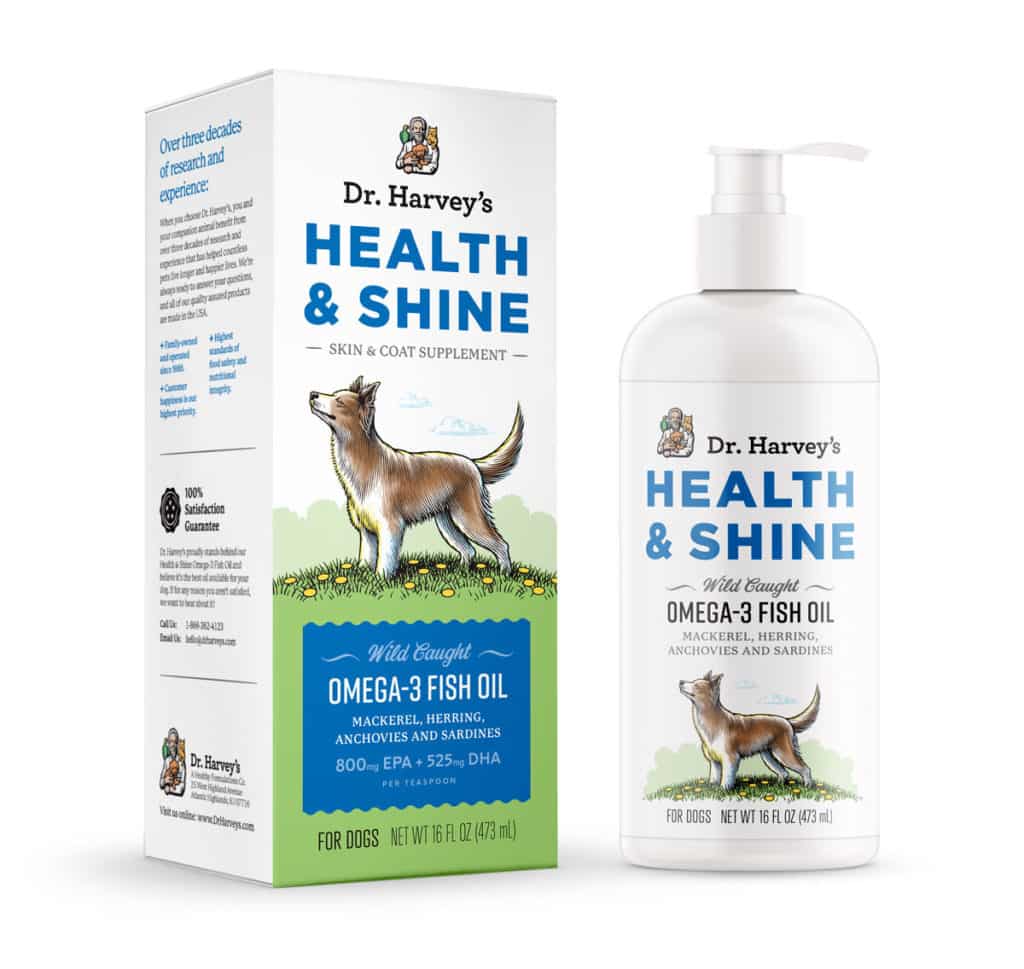 WHAT TO LOOK FOR IN JOINT CHEWS FOR DOGS
When you are looking for CBD hip chews for dogs, you should make the following considerations before feeding them to your pet:
PET FRIENDLY: Are the chews for dogs? Some human CBD hip / joint chews contain products that your pet shouldn't eat.
MADE IN THE USA: Are the joint chews made in the USA? Quality sourcing should always be a consideration when looking to feed your pets any chews.
HEMP EXTRACT CHEWS: Choose a hip and joint chew that is sourced from hemp extract. Hemp hip and joint cbd soft chews will provide the best painrelief to your pet while not causing any psychoactive effects.
TOXIN FREE CHEWS: Pick a chew that is grain free and has no artificial flavors or colors.
FULL SPECTRUM CBD FOR DOGS: Always look for full spectrum cbd. It is extremely important for your dogs joint health and pain relief that the cbd hip product is full spectrum, not broad spectrum.
LAB TESTING: Never give your dogs any cbd hip and joint product that is not lab tested.
FDA MANUFACTURING AND COMPLIANCE: Find a company that makes CBD soft chews in an FDA manufacturing facility so that you can rest assured that your pets are in safe hands. Not all CBD oil products comply with the FDA.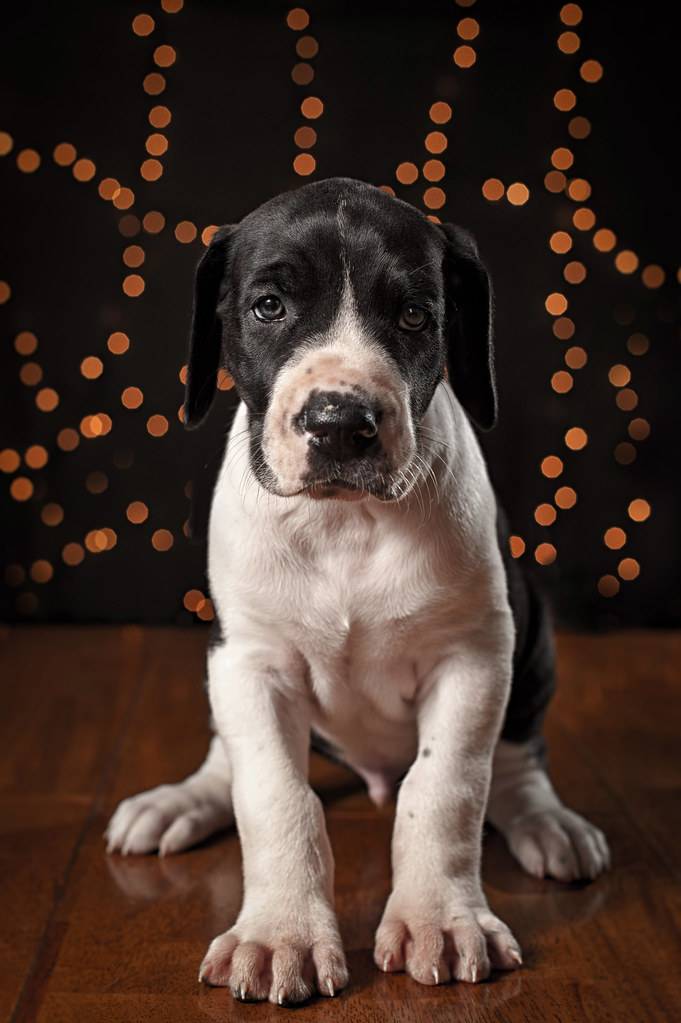 IS IT SAFE TO GIVE DOGS CBD HIP / JOINT TREATS?
As long as you are following the above guidelines when looking for your hip / joint supplement of choice, it is completely safe to give your pup a soft chew, liquid dropper, or treat that has CBD in it.
As a matter of fact, some dog hip and joint companies make chews for dogs that have been shown to provide relief.
WHAT ARE THE SIDE EFFECTS OF HEMP TREATS FOR DOGS?
When I started using dog hip and joint treats for Gigi's chronic hip / joint issues, I realized that the side effects were nonexistent for her, especially in comparison to the benefits.
All dogs will react differently, but when using a safe and tested soft chew, you can rest assured that your pup will not have any adverse side effects.
DROWSINESS
The most common side effect of CBD, in general, is drowsiness. However, this is not always the case and depends on the individual dog. If your pup does experience drowsiness, it is usually temporary and will wear off within a few hours.
UPSET STOMACH
Another side effect that has been reported is an upset stomach, but this is also not common. I have found with my own dogs that when I give them chews that are from less appropriate sources, not hemp-derived, or have fillers in them, they are more likely to experience an upset stomach.
HIP AND JOINT RELIEF
CBD soft chews are not like Ibuprofen. For humans, when we have aches, we typically take some medicine to make that pain go away right away.
However, when dealing with our dogs joint health, we need a joint supplement to give them daily, almost as a preventative.
Overall, I have found that giving my Great Dane joint soft chews with CBD in them has tremendously increased her hip and joint health.
You can tell that she is in less pain and has more mobility. I highly recommend giving your pup CBD-infused hip and joint soft chews, especially if they are experiencing any hip / joint pain at all.
DO CBD HIP TREATS HELP WITH PAIN?
Choosing the best joint supplement can feel overwhelming. There are so many joint chews, soft chews, hard / biscuit type treats and remedies out there for the health of our dogs.
But, sometimes doing too much is actually not necessary for our dogs.
Using a high quality cbd hip supplement can actually help relieve your pet from their hip and joint pain.
HOW DO CBD CHEWS FOR DOGS ACTUALLY WORK?
CBD chews work by interacting with the endocannabinoid system (ECS) in your dog's body.
The ECS is responsible for maintaining balance and homeostasis in the body.
It does this by regulating things like pain, anxiety, inflammation, and much more.
So, when your dog takes CBD, it helps to regulate their ECS and can provide relief from various conditions.
CBD works best when used consistently, so it is important to give your dog CBD chews on a daily basis for the best results.
DO HEMP / CBD CHEW HELP TO CALM DOGS DOWN?
Some dogs need to rest for things like surgery recovery, while others may have anxiety or be prone to seizures.
CBD oil has been shown to help with both of these things by calming dogs down and helping to prevent seizures.
If your dog is experiencing any type of anxiety, using a CBD-infused treat can help to calm them down.
If you have a pet who struggles with inflammation in their joints and needs to relax, or a high-strung pupper with separation anxiety, getting them started on the right joint chews could really help.
DO DOGS NEED HIP AND JOINT SUPPLEMENTS?
Hip and joint problems are plaguing dogs!
In 2022, an estimated 6.4 million dogs in the United States will be diagnosed with joint problems.
That's one in five dogs!
LARGE BREED DOGS AND JOINT SOFT CHEWS
If you have a large breed dog, providing them with a hip and joint supplement is even more important.
This is because large breed dogs are more prone to joint problems like hip dysplasia, arthritis, and ligament tears.
Starting your large breed dog on a joint supplement early can actually help to prevent some of these problems from developing later in life.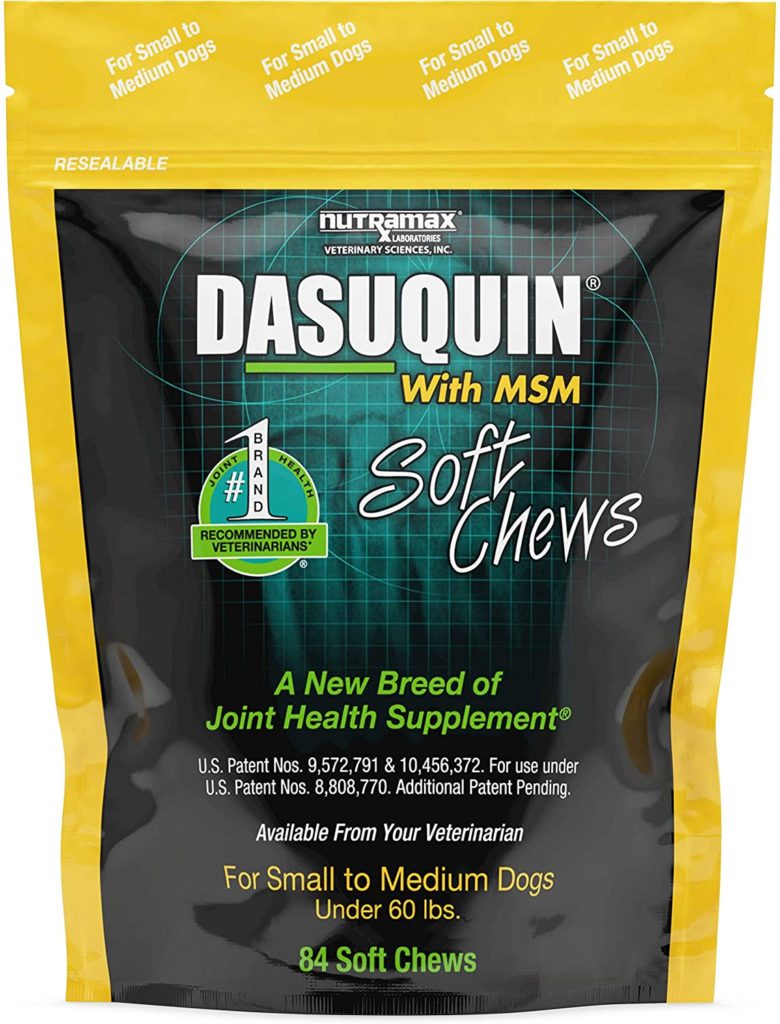 WHAT FOODS HELP DOGS HIPS?
Sometimes, even though you give your pet chews for their joints, they may need an extra dietary boost of healthy foods that can increase their mobility.
Some great foods to help improve your dog's hip and joint health include:
Coconut oil
Turmeric (can also be bought in chews)
Salmon
Bone broth
Green beans
Carrots
Apples
Pumpkin seeds
Eggs
These foods are all packed with nutrients that can help to improve your dog's hip and joint health.
Adding them to your dog's diet, either as treats or mix-ins to their food, can make a big difference in their overall health.
Check out Colorado Sun CBD here. Colorado Sun is a CBD company we love and trust.
HOW TO MAKE MY DOG TAKE THEIR HIP / JOINT SUPPLEMENT
Sometimes, joint chews for dogs are super appealing to the pup, but other dogs can be more stubborn.
JOINT CHEWS FOR DOGS CAN COME IN FLAVORS
Look for unique factors like chews for dogs that are chicken flavor or bacon flavor.
Maybe your pup will surprise you and eat it right up if it has a tasty bacon flavor in it.
Or maybe they prefer a chicken flavor. Chicken flavor is probably the most popular, so it's a good one to start with.
PUT YOUR PUP'S HIP / JOINT SUPPLEMENT IN SOMETHING TASTY
If you still can't get them to eat their CBD hip / joint, try putting it in something tasty and tricking them.
Hide their CBD inside of a pill pocket, a Kong toy filled with peanut butter, or even just mix it in with their food.
Wrap their cbd treat inside of a piece of cheese.
Mix up your favorite joint chews for dogs inside of their daily breakfast.
Use pill paste to coat their supplement in a flavorful and safe taste.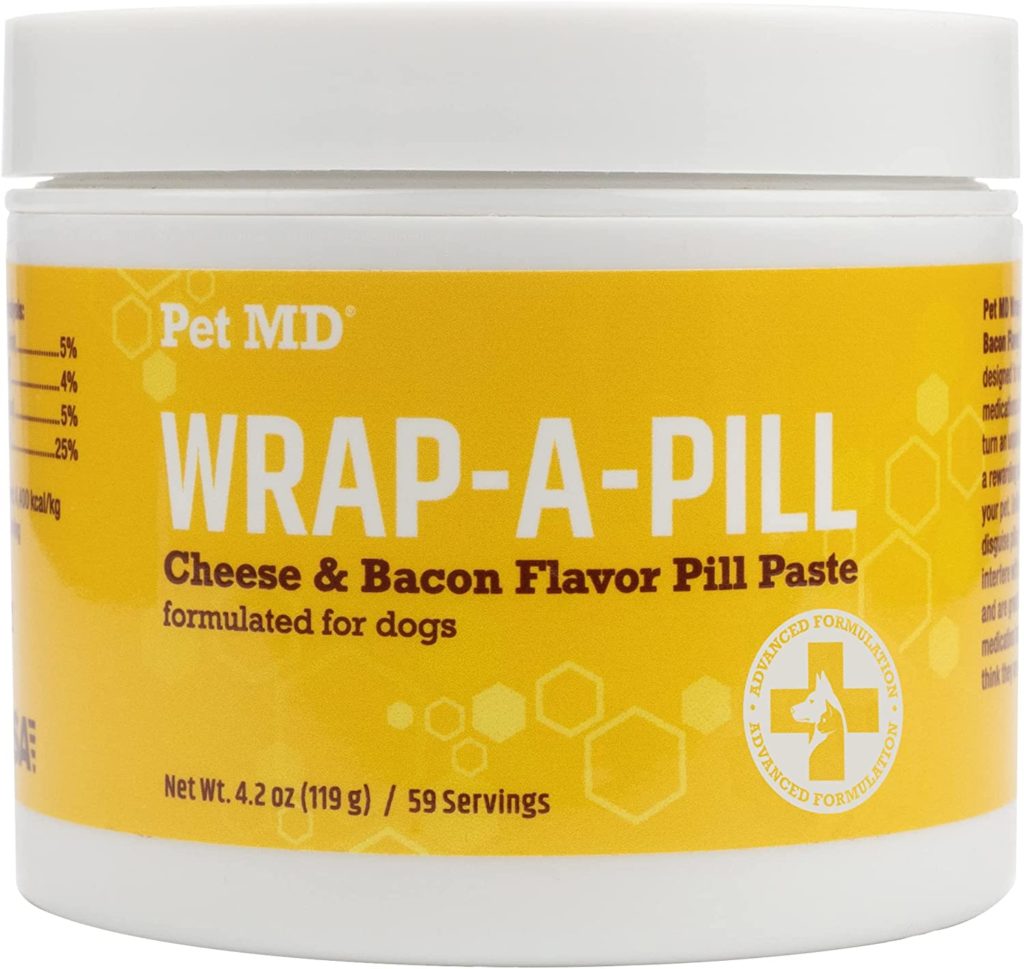 Some dogs are more stubborn than others and it may take a little bit of trial and error to find what works best for your pup, but don't give up!
In the end, the pain relief that an be provided is worth the trial and error.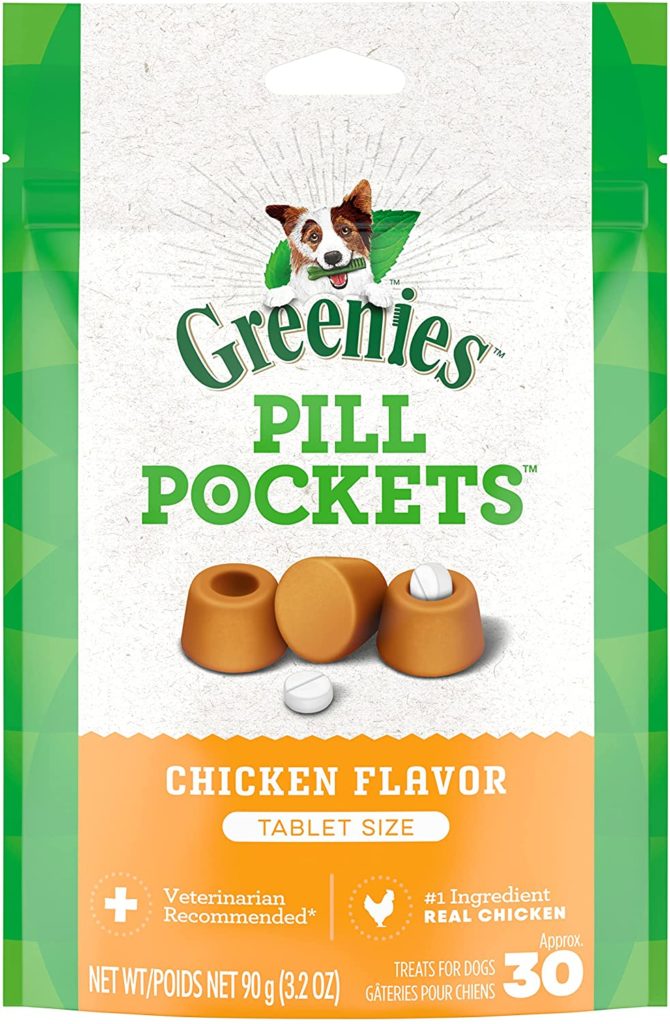 CAN SENIOR DOGS BENEFIT FROM CBD?
Senior dogs can most certainly benefit from CBD, especially if they are starting to experience pain in their joints.
CBD can help to relieve pain and inflammation, and what better way to use it than for a senior animal.
SOFT CHEWS FOR SENIORS
Some seniors may have a harder time chewing than younger dogs. Joint soft chews are a great place to start for any senior who may have a harder time chewing.
Joint chews for dogs come in smaller pieces that are easy to chew and are packed with nutrients that can help to ease pain and improve mobility.
WHAT IS THE DIFFERENCE BETWEEN FULL SPECTRUM AND BROAD SPECTRUM?
When looking for joint chews for dogs, it is of utmost importance to make sure that you are buying a quality product.
When it comes to CBD products, there are two main types: full spectrum and broad spectrum.
Full spectrum CBD products contain all of the cannabinoids that are found in the hemp plant, including THC.
Broad spectrum CBD products contain all of the cannabinoids except for THC.
Both full spectrum and broad spectrum products are effective, but some people prefer to use broad spectrum because it does not contain any THC.
For dogs, it is important to make sure that the product does not contain any THC, as this can be harmful to them.
THE JOINT CHEWS FOR DOGS THAT I USE TO GIVE GIGI THE PAIN RELIEF THAT SHE DESERVES
I started looking for soft chews for Gigi when she began to show signs of inflammation in her hips.
I wanted to make sure that I was giving her the best possible product, so I did a lot of research on different brands and products.
I eventually settled on a broad spectrum CBD product from a company called Colorado Sun
Colorado Sun offers a wide variety of CBD products, but what I loved most was the gummies!
GREAT DANE FRIENDLY
Gigi loves the gummies! She thinks I am giving her a treat or two, and has no idea that she is actually taking a supplement that is helping to ease her irritation.
The gummies are also great because they are easy to chew and Gigi doesn't have any trouble digesting them.
I am so happy that I found a product that Gigi loves and that is helping her to feel her best!
It also makes me feel good knowing that just by giving her some delicious soft chews, I am helping to provide so many benefits.