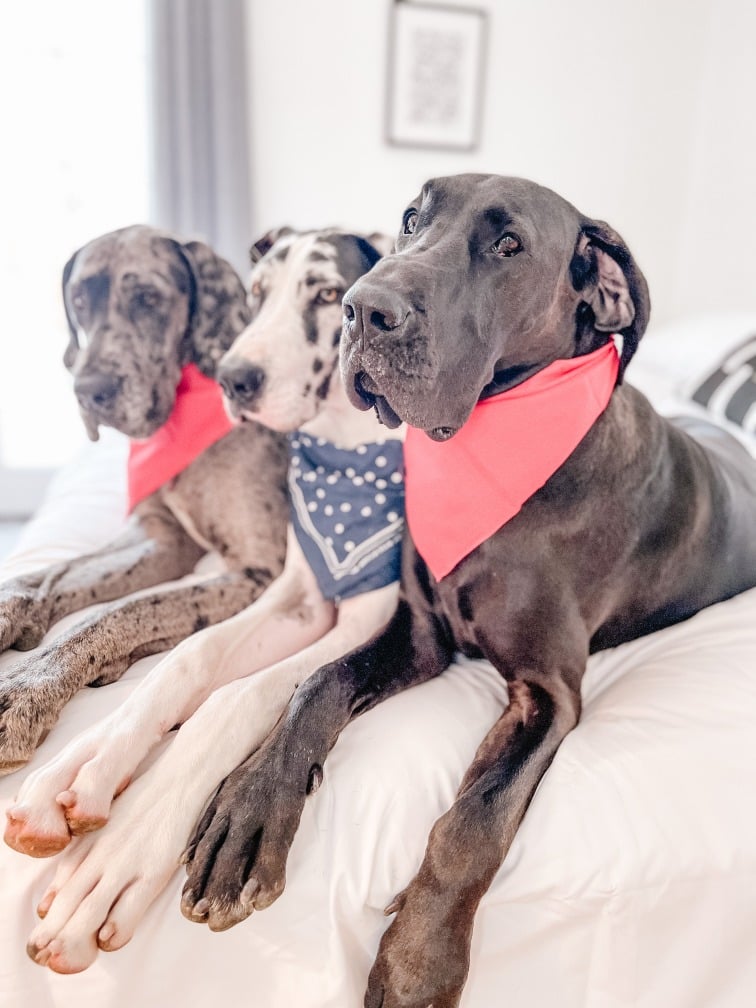 4th of July and dogs just do not always mix well.
It is that time of year again when some pet parents get anxious for the upcoming holiday in anticipation for their dog's becoming anxious.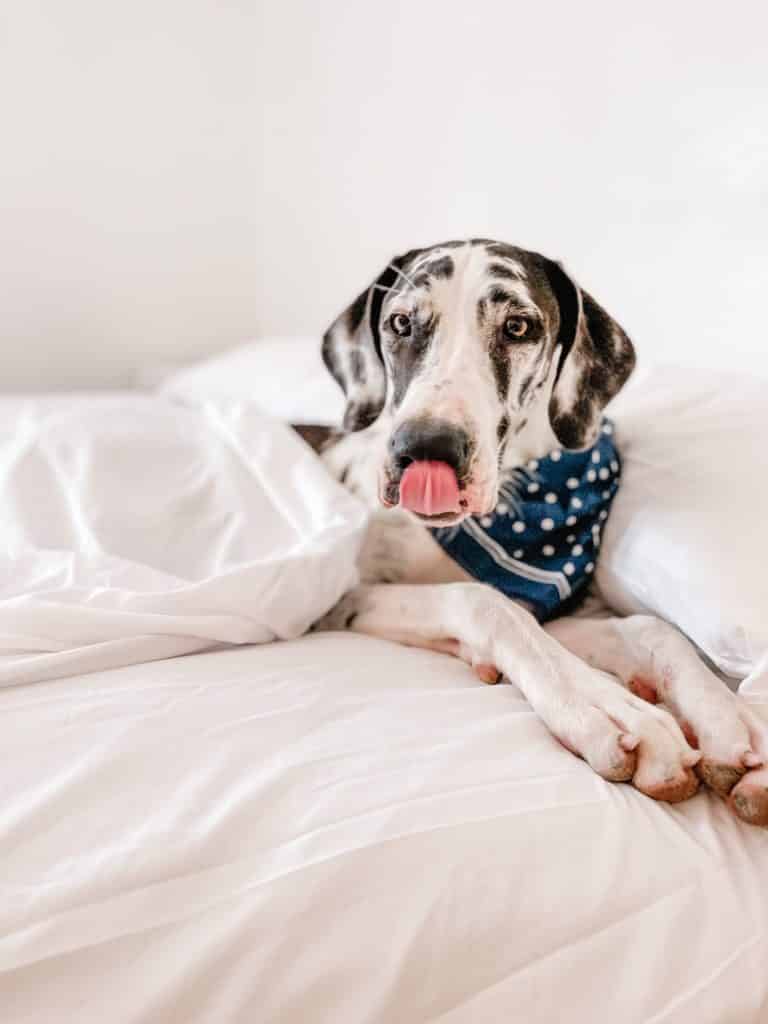 The 4th of July is a time for celebration, but it can also be dangerous for dogs. Fireworks and loud noises can scare them and cause them to run away. Here are four tips to keep your dog safe on the 4th of July.
EXERCISE BEFORE THE NOISES BEGIN
A tired dog is usually a happy one. Once the noise begins is WAY too late to tire out an anxious pup. By that time they are already on high alert. A long morning walk or run before the party starts will help to use up some of that energy and hopefully make them sleepy when night falls.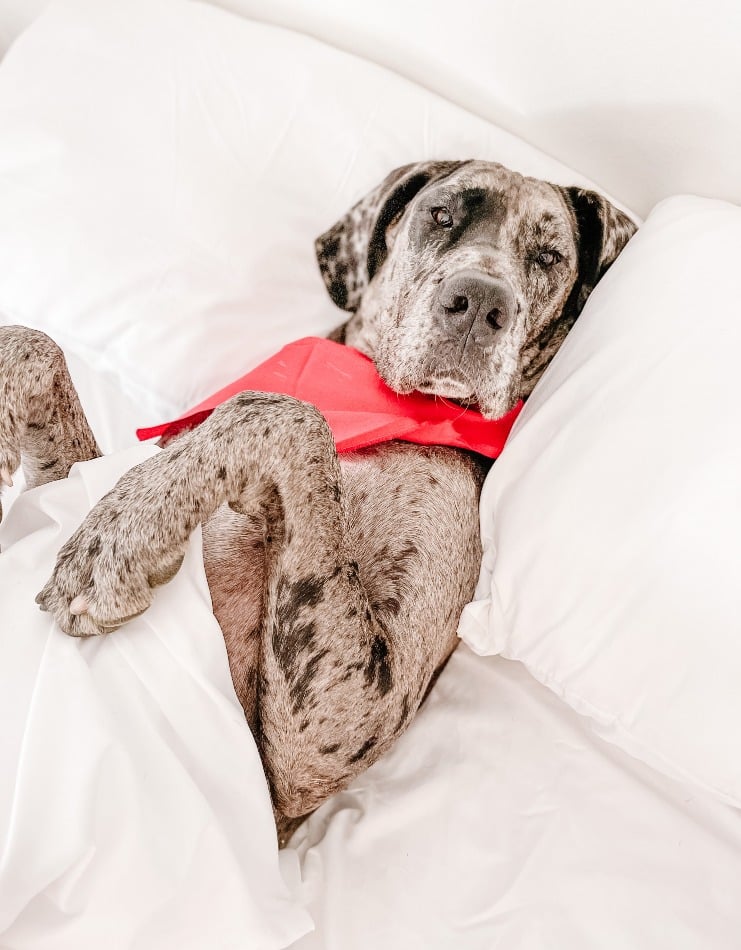 TRY SOME NATURAL REMEDIES
There are many natural remedies that can help to ease your dog's anxiety. CBD oil is one option that has been shown to be helpful for many dogs. There are also various calming supplements available at your local pet store. Ask a staff member for recommendations based on your dog's weight and age.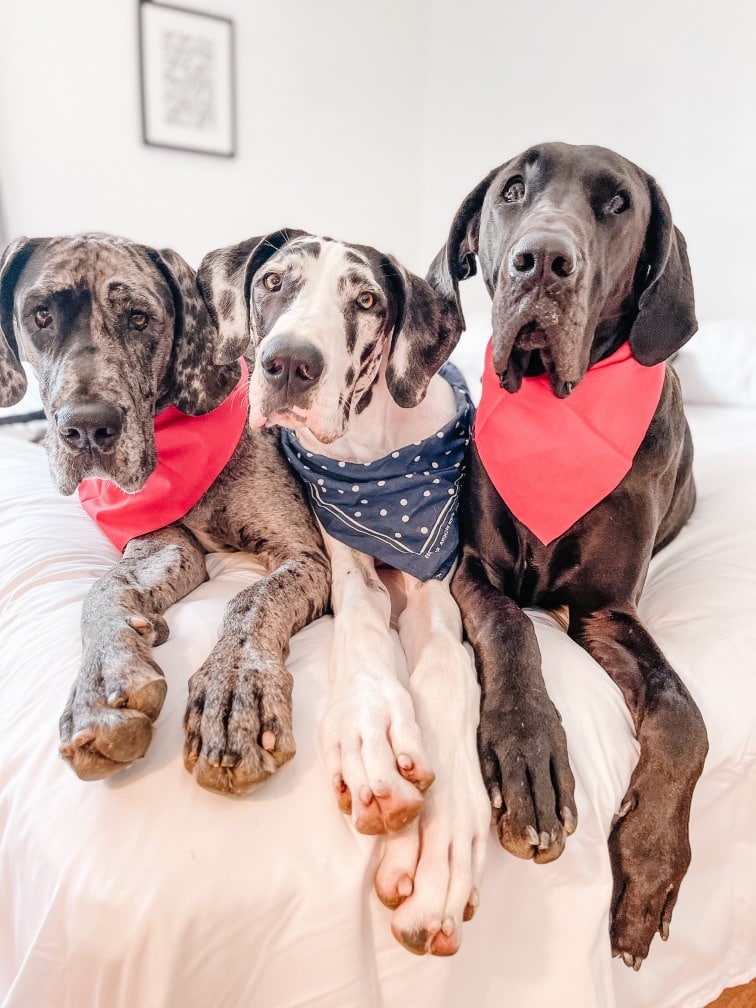 HAVE A SAFE SPACE FOR YOUR DOG
It is important to have a safe space set up for your dog in case the noise gets too overwhelming. This could be a bedroom or bathroom where they
Make sure your chosen safe space is the same space that they are used to, as switching things up can be confusing when they are already anxious. Create a comfortable spot for your dog to relax in with some of their favorite toys and blankets. This will help them feel calm and safe.
KEEP YOUR DOG'S COLLAR ON THEM INDOORS
Keep an ID tag on your dog, even indoors. In case they do get scared and run off, an ID tag will help ensure that they're returned to you safely.
Fourth of July is the number one day/night that dog's go missing in America.
Even though it is usually recommended to take off your dog's collar while they are indoors, this is not the night to do so.
Keeping an ID tag on them is an extra layer of security.
KNOW YOUR DOG'S ANXIETY BEFOREHAND
Be aware of your dog's anxiety levels. If you know that your dog is particularly anxious or scared of loud noises, take extra precautions to keep them calm and relaxed on the Fourth of July.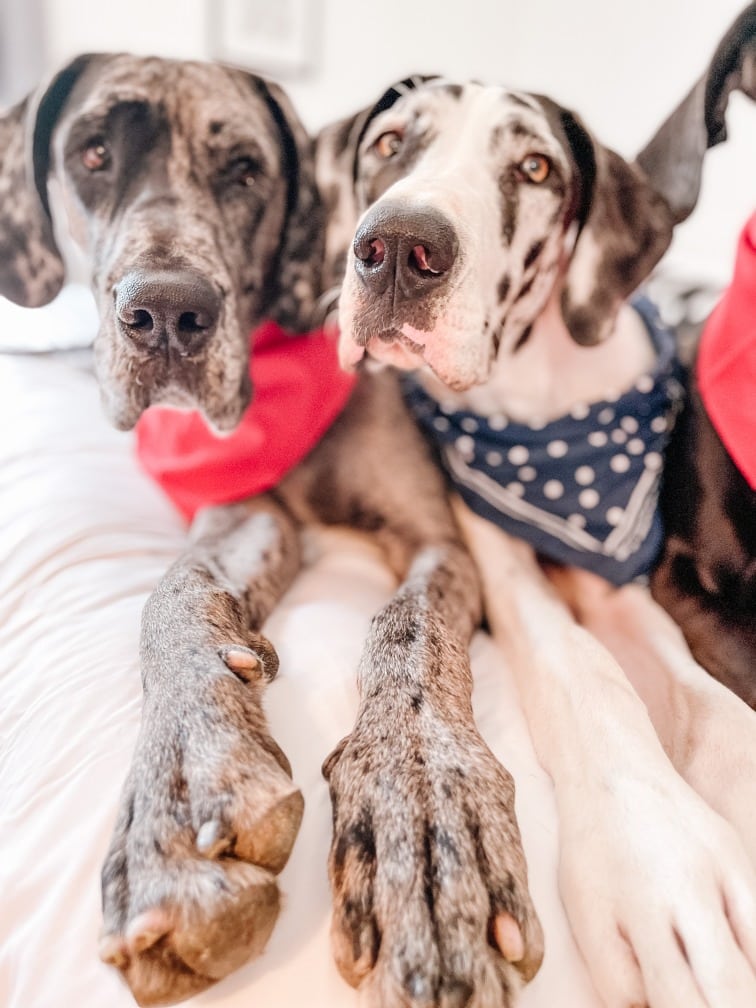 CBD is a great anti-anxiety tool to keep on hand. Check out our favorite here.
Don't be afraid to ask your vet for prescription sedatives prior to the 4th of July to prevent their anxiety from getting too bad.
What other tips do you have for keeping dogs safe on the Fourth of July? Share them in the comments below!
Have a happy and safe holiday!