Giant breed dog toys can be hard to find! One minute you order a 'giant size toy ball', and the next it shows up the size of a ping pong ball. What just happened?! You thought you were ordering a durable dog toy, when in reality you just bought a choking hazard.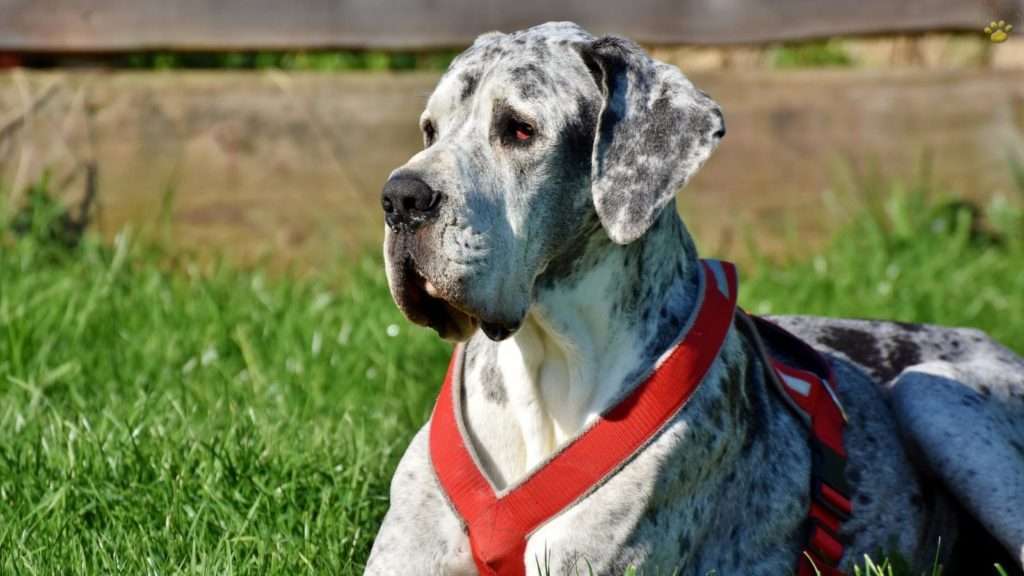 If you're the proud owner of a giant breed dog, you know that they require a lot of exercise and stimulation. Toys are a great way to keep your pooch entertained and out of trouble.
But with such a big personality, it can be tough to find the right toy for them. That's why we've put together this list of the best options for giant breed dogs!
What are the biggest giant breed dog toys?
Dog toys are hard enough to find in the first place. But big dog toys that are designed for big dogs are even harder to find!
We put together a few of the best big dog toys, rope toys, tennis balls and more for your large breed dog.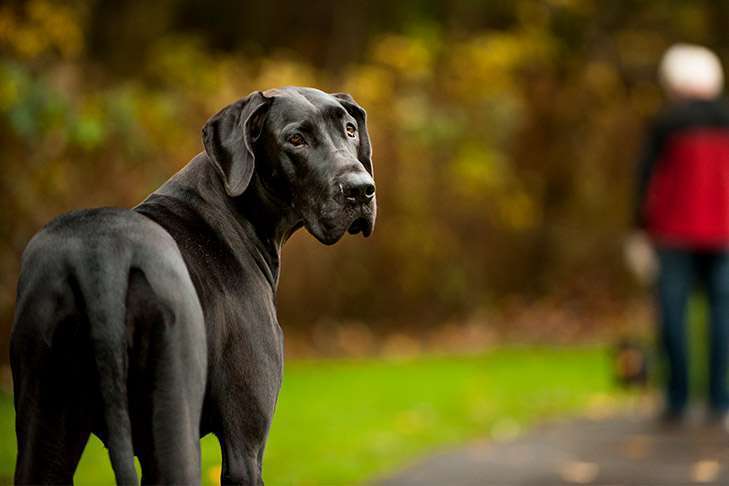 THE BIGGEST LARGE BREED DOG ROPE TOYS:
This chew toy is perfect for big dogs who love a sturdy toy that is made for large dogs.
The size of this rope was definitely designed for a large dog in mind. If your dog's favorite toys include ropes and their favorite games include tug of war, be sure to check out this great toy for giant breeds: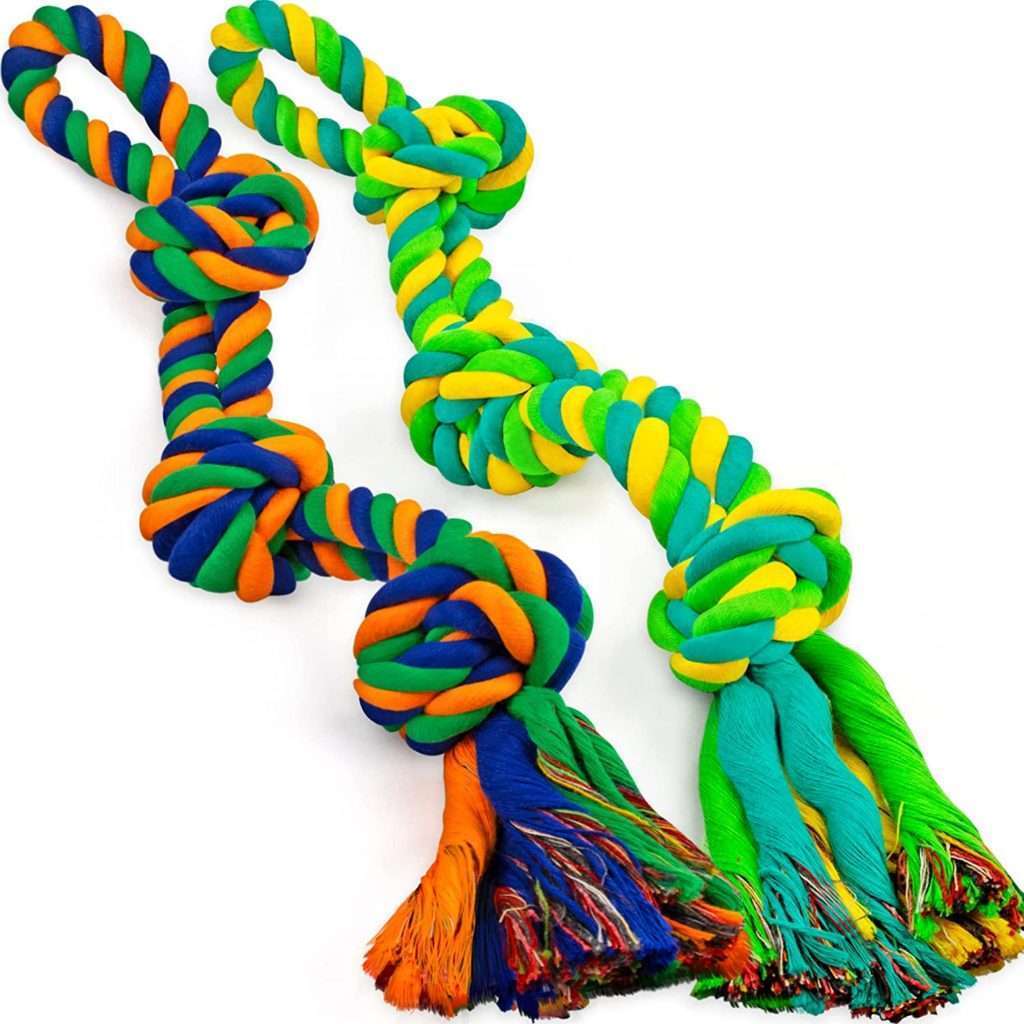 THE WOBBLE WAG INTERACTIVE TOY FOR GIANT BREEDS OR LARGE DOGS
If your big dog loves interactive games but you can't seem to find one their own size, this is the toy for you!
This giant breed dog toy is a great way to keep your pooch entertained and mentally stimulated. The Wobble Wag Giggle Ball features an internal maze that will keep your dog's attention while they try to figure out how to get the ball to make noise.
It's also durable and matches your pup's play style AND size! Pet parents have reported that their dog LOVES this toy which is made from a durable nylon.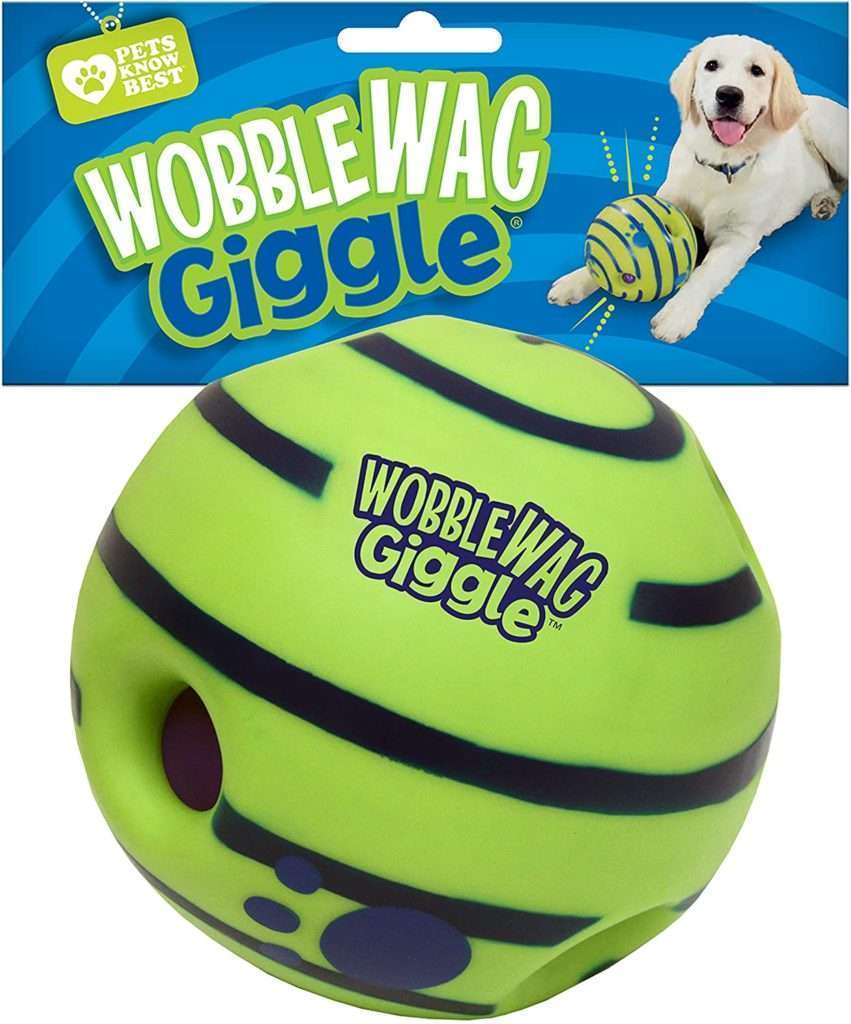 KONG TOYS FLYING DISK FOR GIANT BREEDS
This dog toy will serve not only to play fetch easily for larger dogs, but it is made from industrial strength rubber, keeping it protected from any aggressive chewer.
Larger breeds have larger mouths and with that comes more biting and even more drool. This disk is great for easy cleaning and dogs love to chase after it too.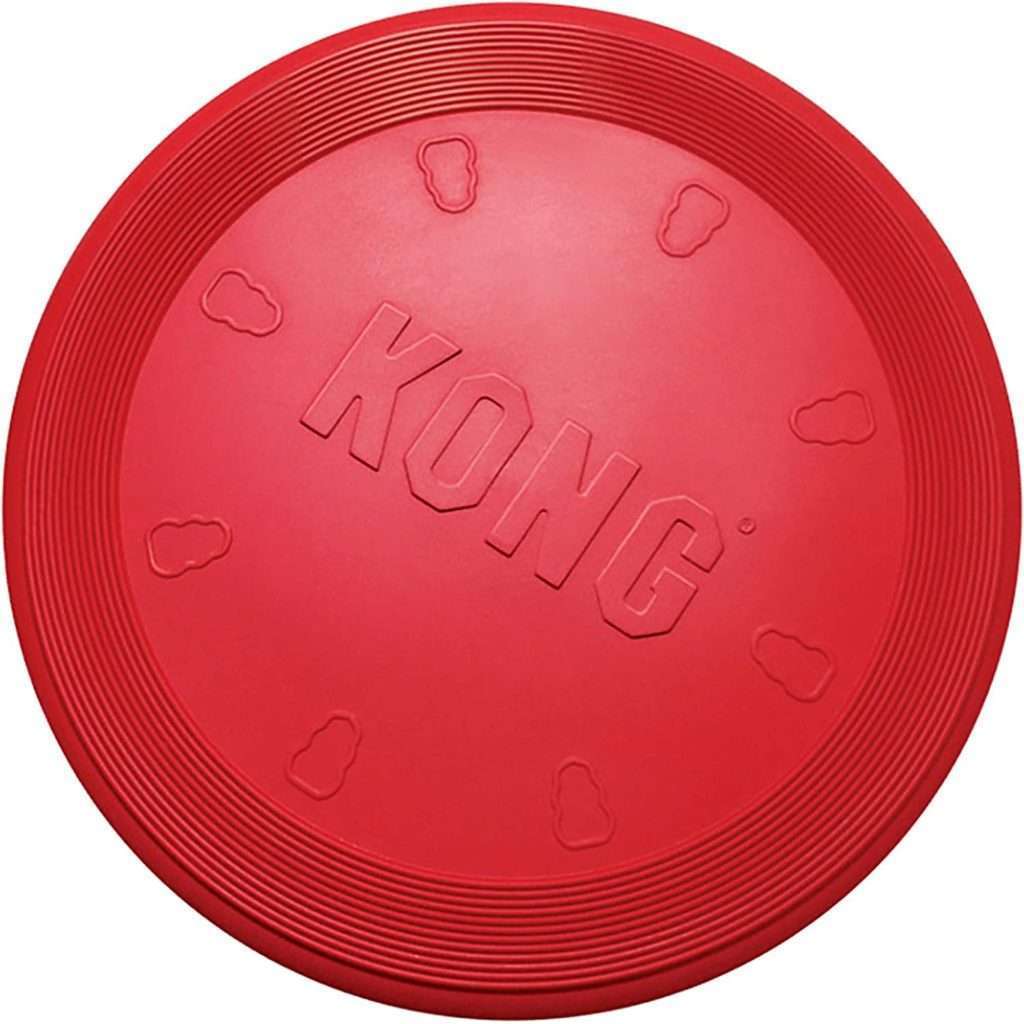 What is the best chew toy for big dogs?
Superchewer (from Barkbox) makes a monthly subscription just for extra large dogs or hard chewers with strong jaws.
Power chewers are no joke! Smaller dogs can manage with the regular 'Bark Box' subscription, but extra large dogs, dogs weighing about 70 lbs or above, or dogs who just love to chew and destroy their toys should opt for the Super Chewer subscription.
Not only are they durable, but they are absolutely adorable and they occasionally send plush toys, squeaky toys, or treats all to keep your big pup busy. These are excellent for aggressive chewers and all of the toys are made from non toxic materials.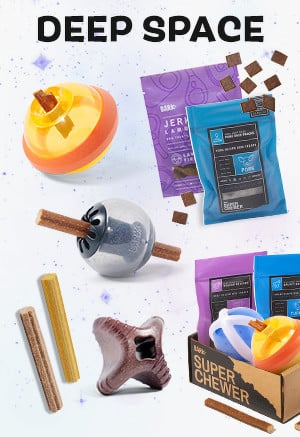 What is the toughest toy for a big dog?
This squeaky toy is made from such a durable rubber that over 4500 people have rated it 5 stars on Amazon for its ability to withstand aggressive chewers.
It has a unique shape that dogs love to chew on, making it one of the best toys for a large dog.
If you have a hard time getting your big dog to let you brush their teeth, try sticking some dental sticks inside of this toy- you'll get their teeth clean all while they play!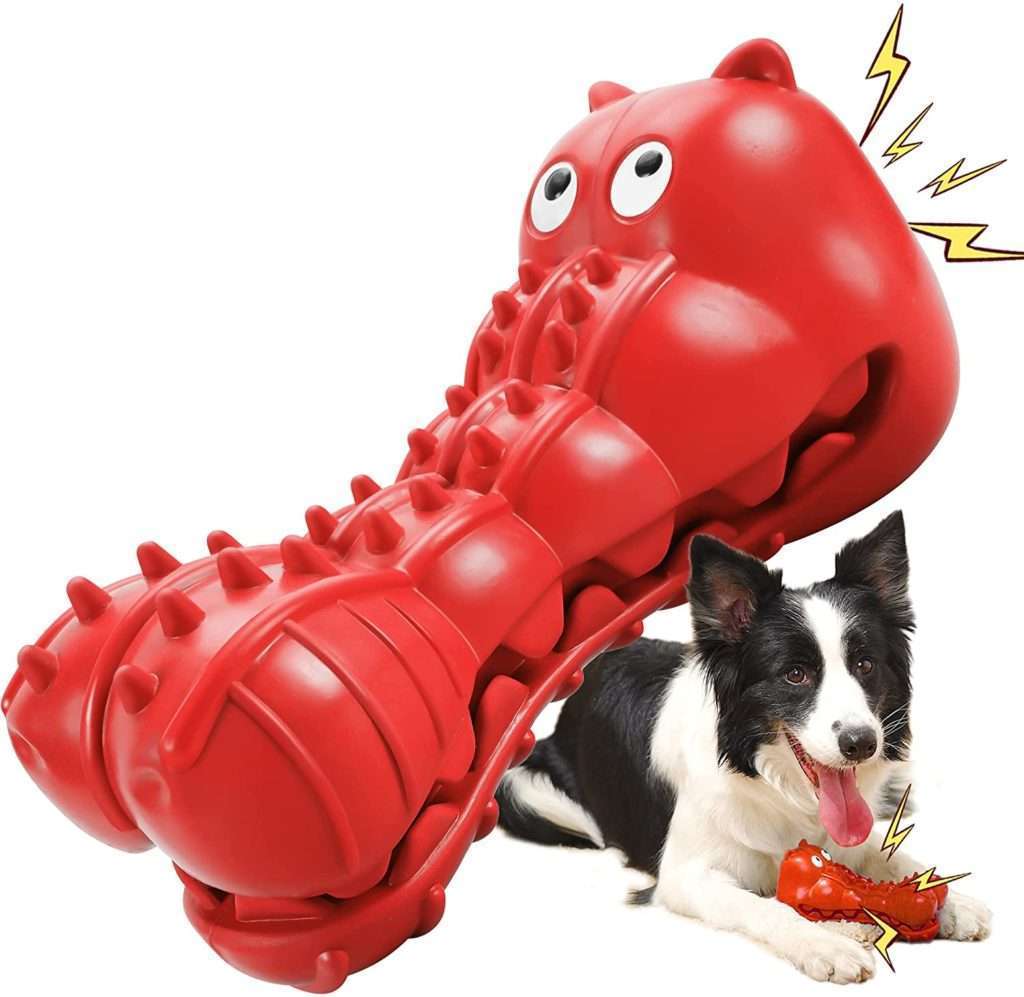 What is the best toy for a large dog?
Each big dog has a different personality and loves to play with different types of toys. But, we've categorized toys into some of the many different, great toys and we're going to give you the best of each category.
The categories we're ranking are: The best rubber ball, the best tennis balls, the best plush toys, and the best dog chews.
THE BEST RUBBER BALL FOR BIG DOGS
Chuck-it is one of the best toys for large dogs. It has a durable rubber material and we consider it an ultra ball for a big dog.
Make sure to get the 'Chuck it' chucker that goes along with it if your big dog loves to run.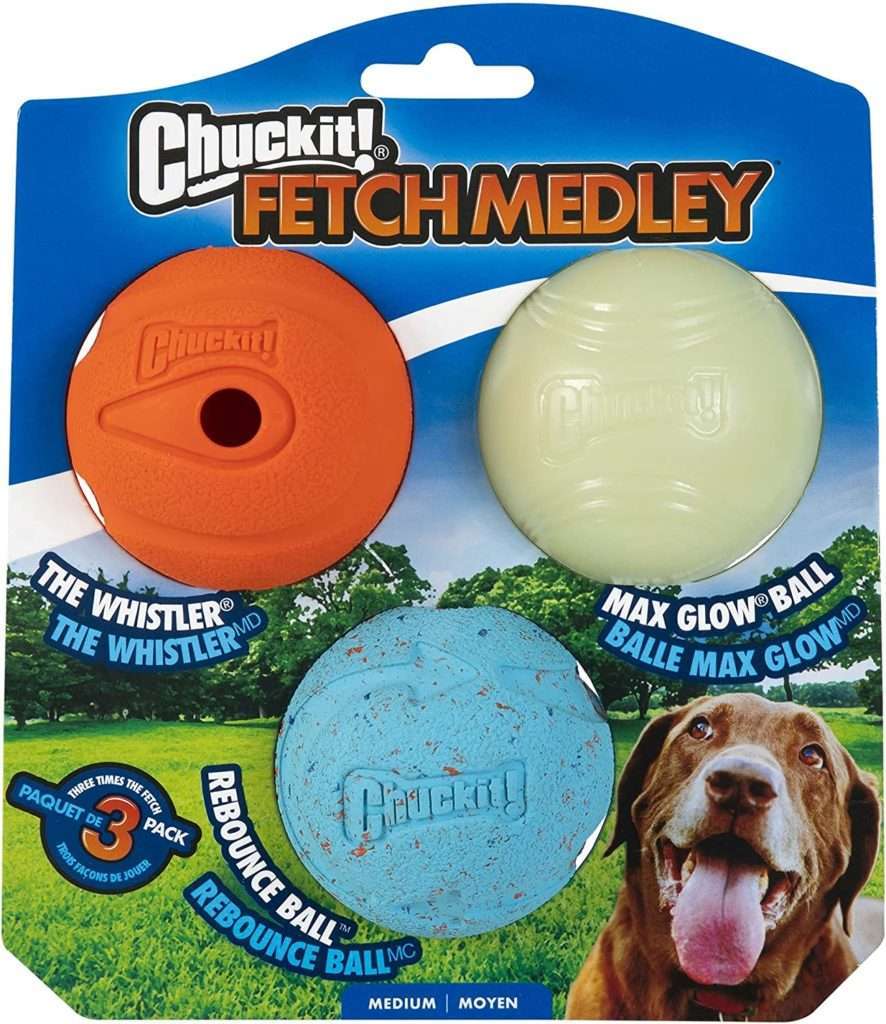 THE BEST TENNIS BALLS FOR BIG DOGS
Large dogs hardly ever get to find something that is suitable for their own size. That is one reason pet owners love giant tennis balls.
These tennis balls are AWESOME for gentle giants who love to run and chase balls. Any big dog will get so excited at the thought of a tennis ball that is actually made for large breeds!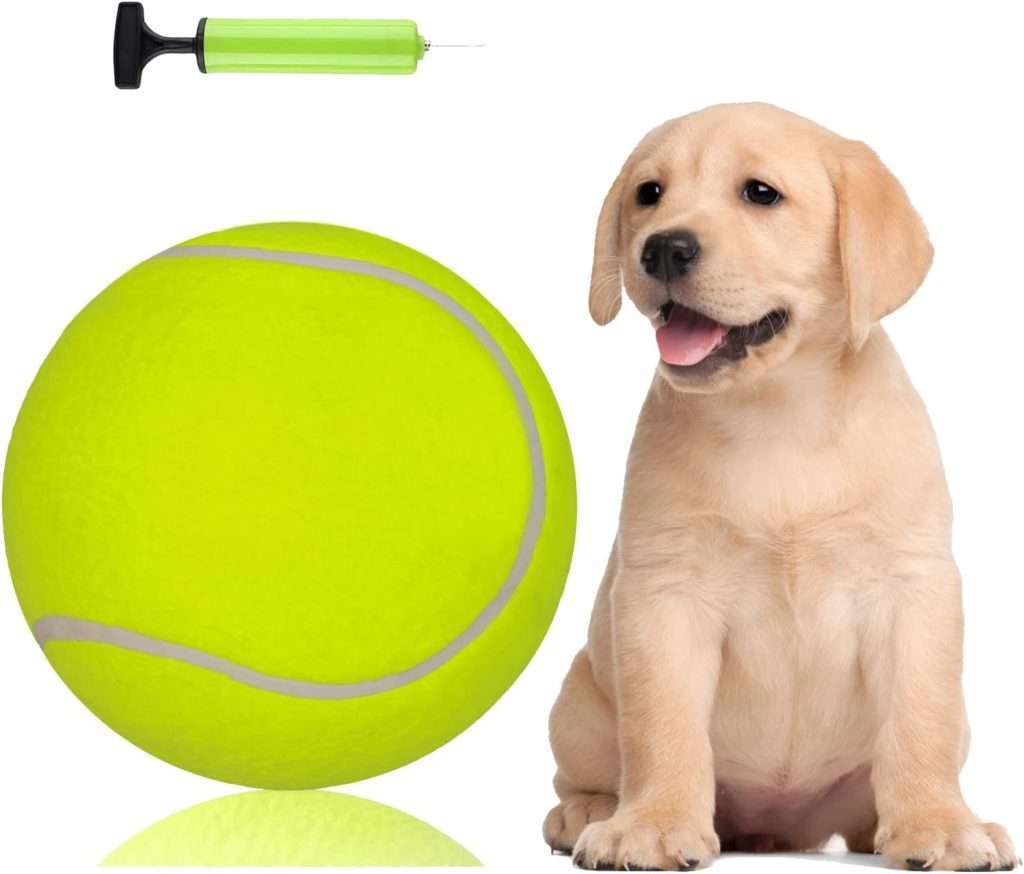 THE BEST PLUSH TOYS FOR BIG DOGS
We love this octopus, squeaky toy for large breeds.
Not only does it have a unique shape that is intriguing for large dogs, but it also is durable for aggressive chewers.
If you have a big dog, always be sure to monitor them when they are playing with a plush toy. The natural cotton inside of any plush toy can be very dangerous for any dog, even if it is nontoxic.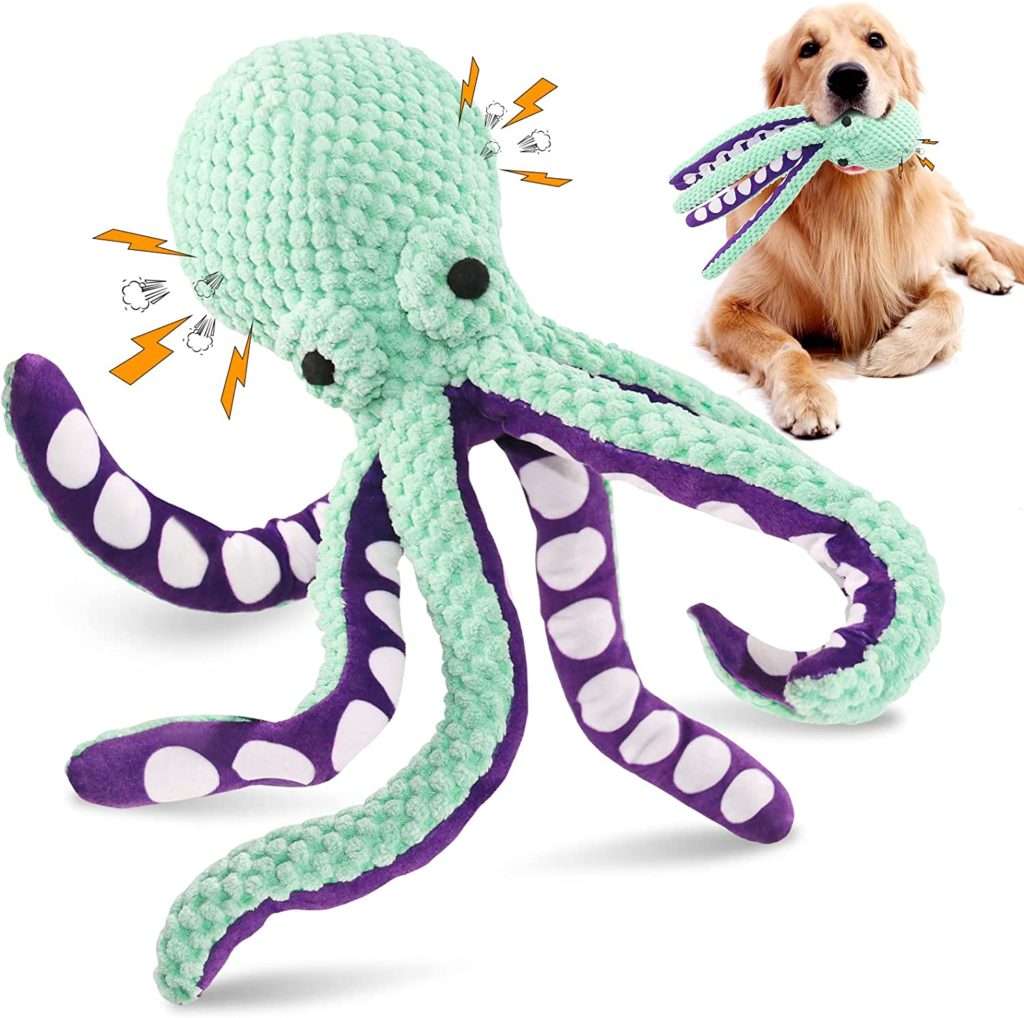 THE BEST DOG CHEWS FOR BIG DOGS
The best chew for any big dog or aggressive chewers is from FarmHounds.
These bones are sun-dried and non toxic and can last any big dog hours and hours of chewing.
If you have aggressive chewers in your house- these are an absolute must.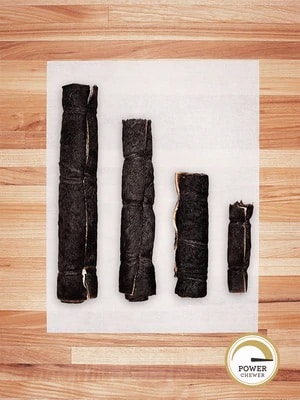 What toy will keep my dog busy?
Large dogs and giant breed dogs require lots of stimulation, exercise and engagement.
If you are having a busy day and don't have the time to take your big dog outside for quite as long, it is helpful to have engagement toys on hand to keep them busy and happy.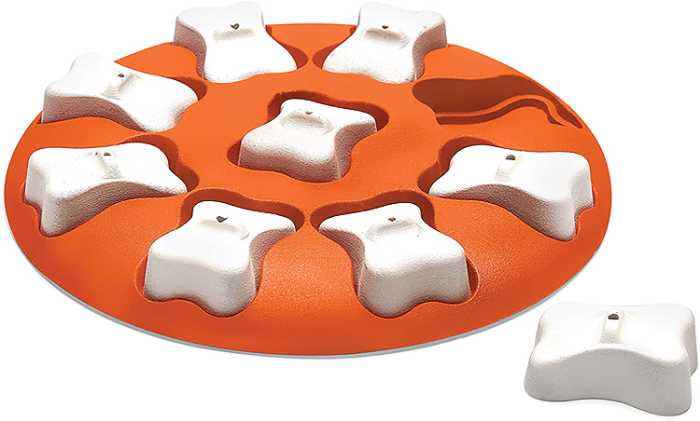 TREAT DISPENSING PUZZLES
Some toys for large dogs dispense treats when your big dog presses a button.
Pet owners (and dog trainers) love these toys, because it can help to keep your gentle giant engaged and help them work hard mentally.
This one requires your dog to press a button before the treat will be dispensed. Large breed dogs are NOT always couch potatoes. By providing dog toys that help to stimulate your dog, they will be more of a gentle giant and less of a giant pain in the butt!
Check out this large dog toy here: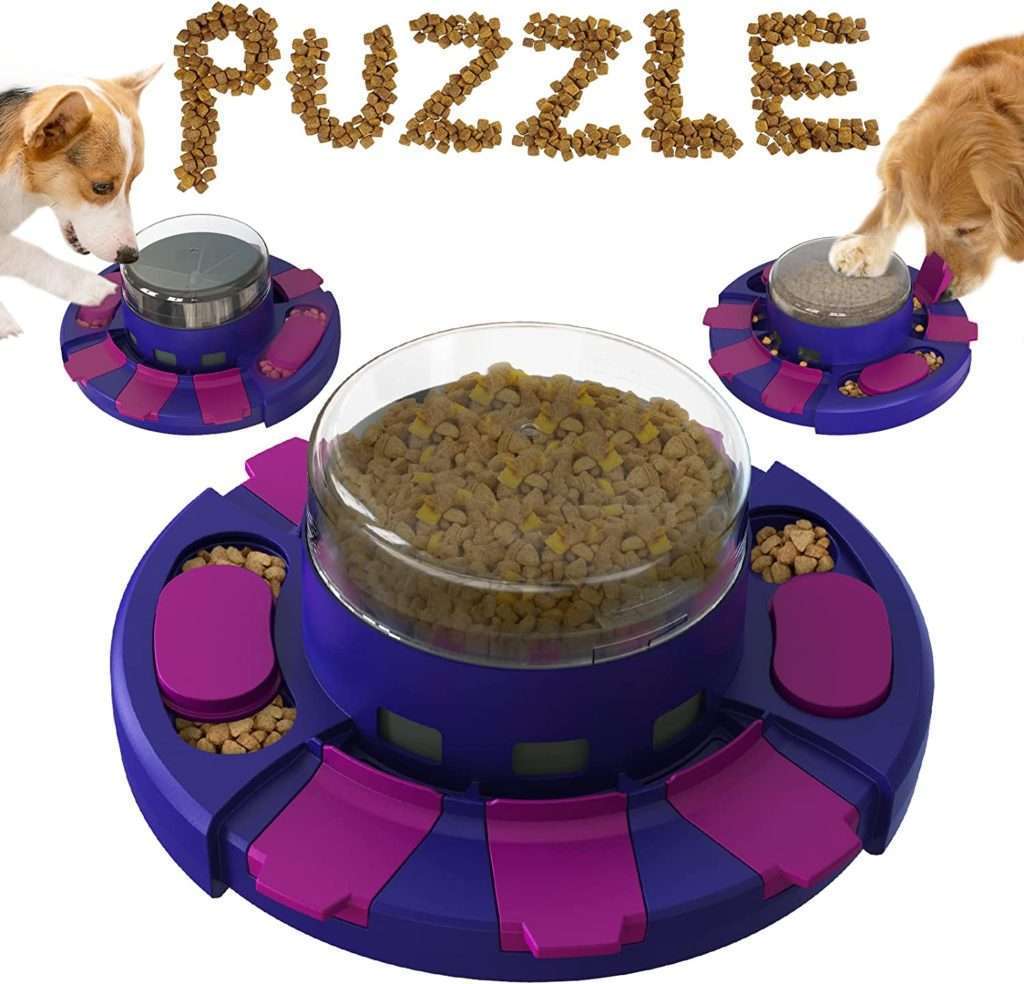 FEED YOUR DOG WITH A DOG TOY MADE FOR LARGE BREED DOGS
Some of the best big dog toys serve multiple purposes: having fun AND feeding your dog!
For dog's who love brain games, providing a tough dog toy that not only allows them to work hard for their meal, but also engages their brain, is a win/win.
Food puzzles do just that. They are usually choking hazard free, but if you have aggressive chewers it is best to stay and monitor the dog toy as your dog uses it.
Check them out here: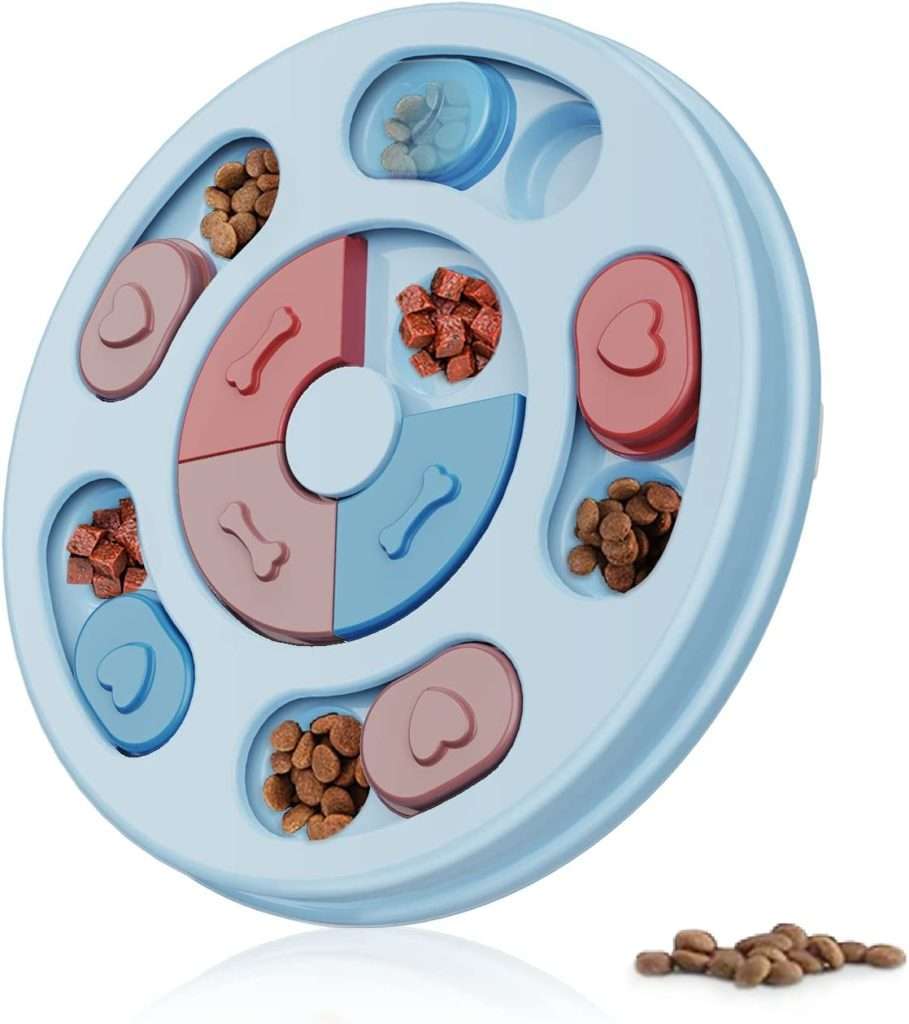 What are the best outdoor toys for dogs?
From tug of war to chew toys, dog owners love it when their dogs play outside. It keeps the mess out of the kitchen and tires your doggo out!
But, what are the best toys for big puppers to play with outside?
Dog owners agree that there are some top contestants.
The Kong Extreme Dog Toy (found here) is one of the best big dog toys. Not only are Kong products able to be used as a dog chew toy (indestructible!) but they can serve as a fetch toy or war toy, depending on what kind of dog you have!
Dog owners will agree that if you are looking for big dog toys, the Kong extreme dog toy is one chew toy that you should invest in.
Shop here: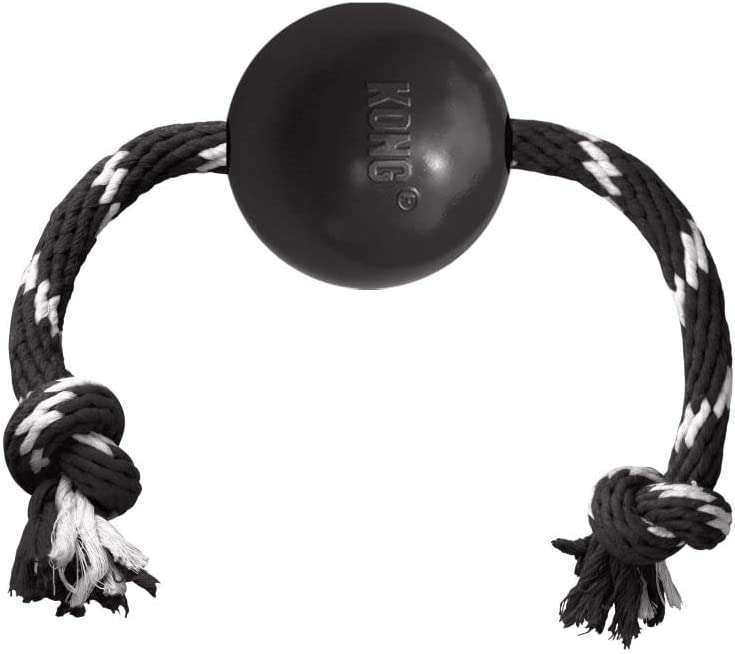 How do I keep my dog entertained outside?
Chew toys are not the only way that you can keep your dog entertained outside.
Did you know that sniffing is one of the best ways to tire your dog out?
Dogs have 220 million smell receptors in their noses, which is 40 times more than what humans have.
This means that dogs can smell up to one trillion different smells! When your dog is outside, they are constantly sniffing and trying to identify all of the different scents around them.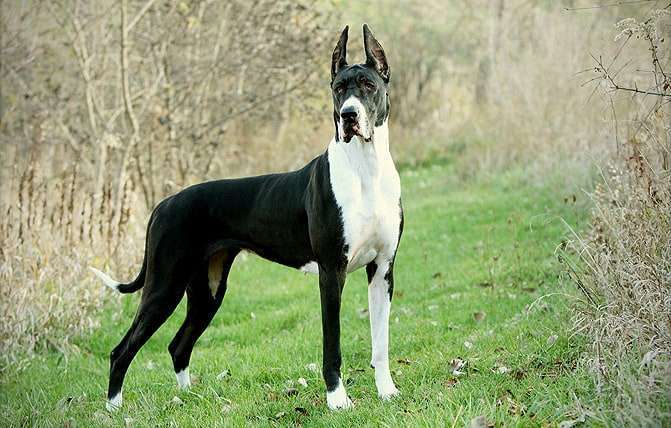 This uses a lot of energy and can tire your pup out quickly.
So, the next time you are looking for ways to keep your big dog entertained outside, try taking them on a walk or hike instead of just letting them in the backyard.
You may be surprised at how tired they become from all of the sniffing!
How do you keep a dog entertained in a small area?
If your dog is getting tired of their toys and you're looking for ways to tire them out, try the 'grass scavenger hunt' game.
Just simply take your dog outside with their kibble, and throw their kibble into the grass. Make sure to scatter it all over the grass.
SIDENOTE: Make sure that there are no toxic pesticides in the grass prior to this activity. Dirt/etc are all nontoxic and it will be fine if your dog eats a little bit of grass and dirt, however the same is not true with pesticides!
Once you and your dog have scattered the kibble, simply let your dog 'hunt' for the food!
This activity will let your dog use their natural scavenging instincts, and will likely tire them out quickly.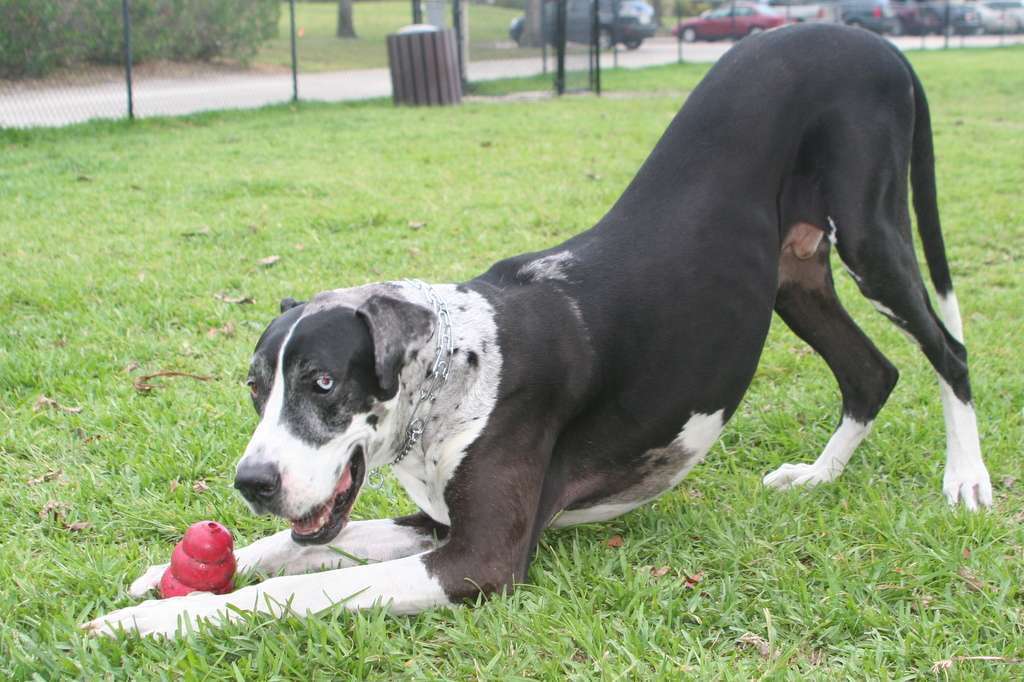 SNUFFLE MAT LARGE DOG TOY FOR STIMULATION
Another way to keep your dog entertained in a small area is by using a 'snuffle mat'.
A snuffle mat is basically a mat with fabric 'strings' attached to it. You can put your dog's kibble/treats inside of these dog toys to help the dog have to work and engage their brain in order to find the food.
To find a snuffle mat or dog toys similar, click here:
How can I keep my dog entertained in the yard?
Sometimes, dog toys are meant to be played with outside!
Dog owners need some space and even more so, dogs need to spend time outside getting some fresh air.
A good fetch toy is a must for dog owners who have the luxury of having a nice yard.
So, what are the best dog toys for spending time outside?
DOG TOYS TO GET YOUR BIG DOG RUNNING
The Chuckit! Ball Launcher (found here) is a great toy for dogs who love to fetch. This toy makes it easy for you to throw the ball far without having to put any extra effort in, and dogs love it!
This is a great way to keep your dog entertained while also getting some exercise.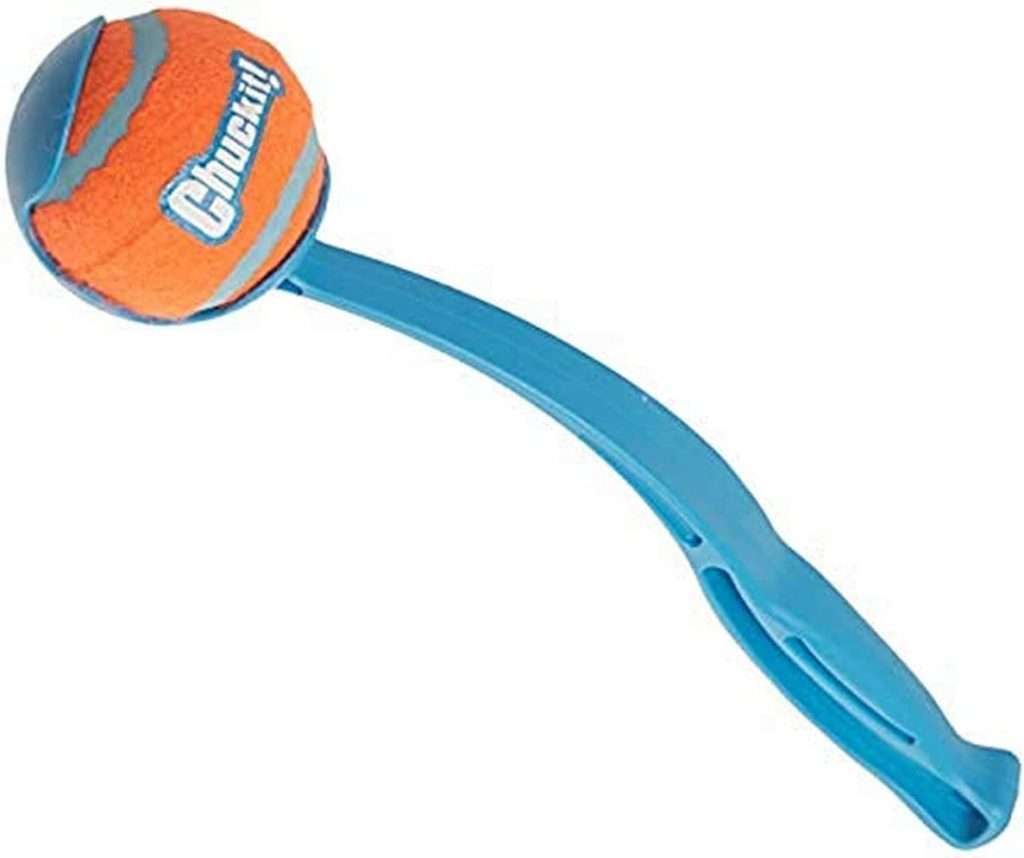 CHEW TOYS FOR DOG'S TEETH
The Benebone dog chew toy is good for dog's teeth because it helps to clean their teeth and massage their gums.
This dog toy is made out of durable nylon and has a 'bone' shape that dogs love. It's also infused with bacon flavor to make it extra enticing for your pup!
To find this dog chew toy, click here: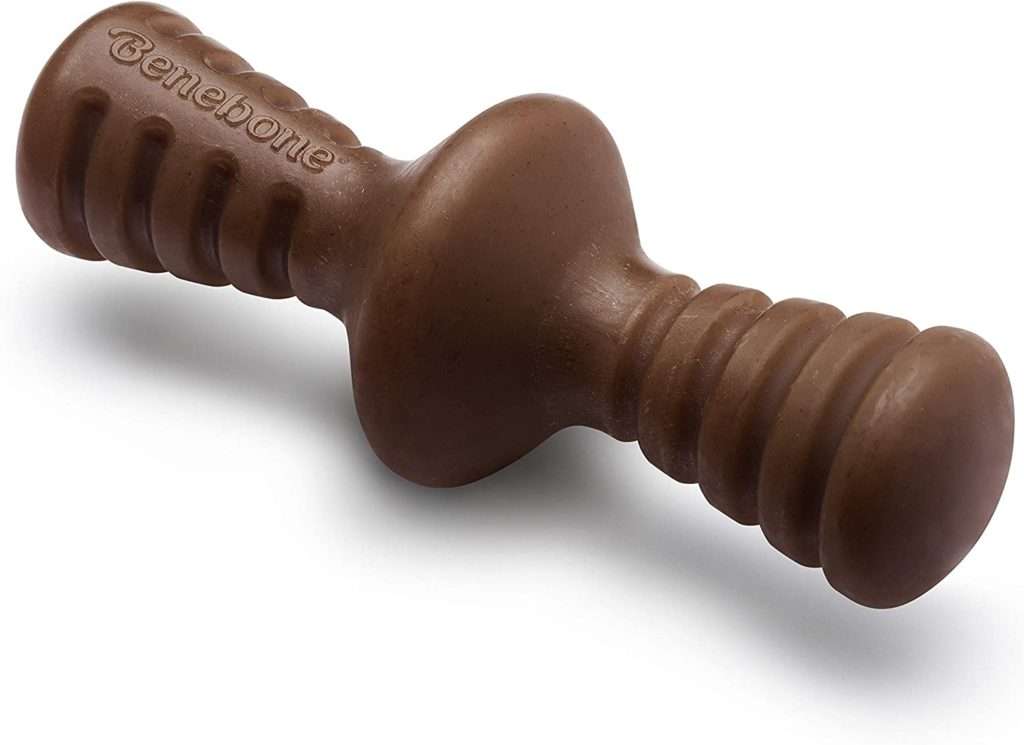 How do you simulate a dog for digging?
Not all dog's love the same large dog toy, tug of war, or playing fetch.
There are other toys available for dogs who are on the go or love to dig.
If you have a digger, sometimes it is best to set up a station or area that your dog can go to when they want to dig.
You can put some of their favorite toys in this spot, or even just bury their toy in the sand/dirt so that they have to work a little bit harder to get it out.
This will help to simulate their natural digging instincts while also giving them something to do that they won't get in trouble for.
We thought this sandbox looked fun!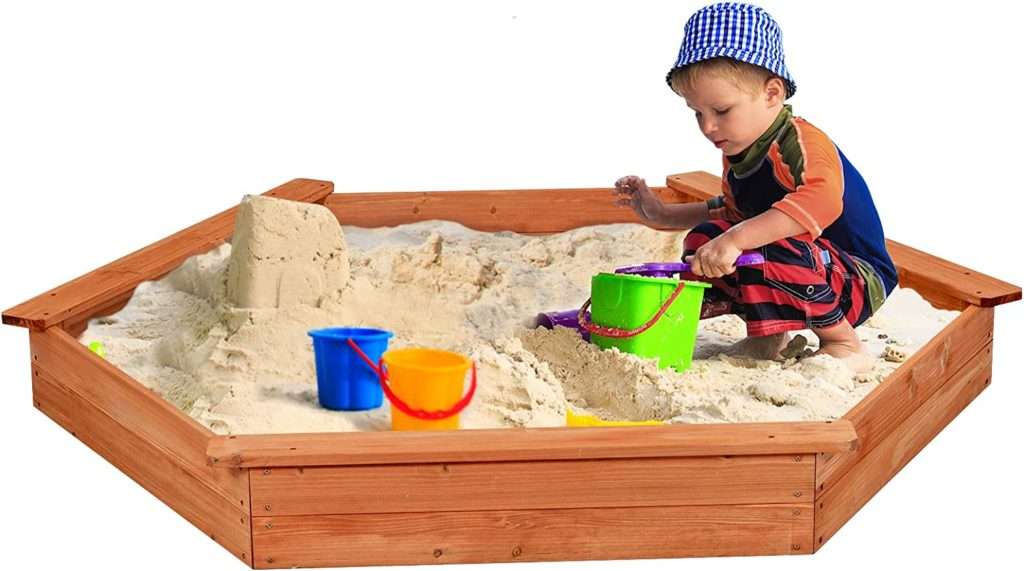 Why do my dogs destroy their toys?
Some dogs are notorious for destroying each and every toy that they get!
Destroying things, even a new toy, can be a lot of fun!
Reasons that your dog may be destroying their toys are:
Destroying things is fun to a dog
Boredom
Anxiety
Lack of Stimulation
If your dog is destroying their toys, it may be a good idea to get them some tougher/more durable toys that will last longer. Or, you can try to engage their brain more by hiding their favorite toy around the house or yard so that they have to 'hunt' for it.
You can also try to work on some training with your dog so that they have something else to focus their energy on.
All dogs are different, so you may have to experiment a bit to find what works best for your pup! If all else fails, there's always the option of exercise! Exercise usually works better than any dog toy at wearing your pup out.
HOW TO STOP MY DOG FROM DESTROYING A TOY
There are a few things that you can do to try and help your dog from destroying their toys.
First, try and get them some durable toys that are made specifically for dogs who like to destroy things. Kong makes a good line of these types of dog toys. Check out some of them here: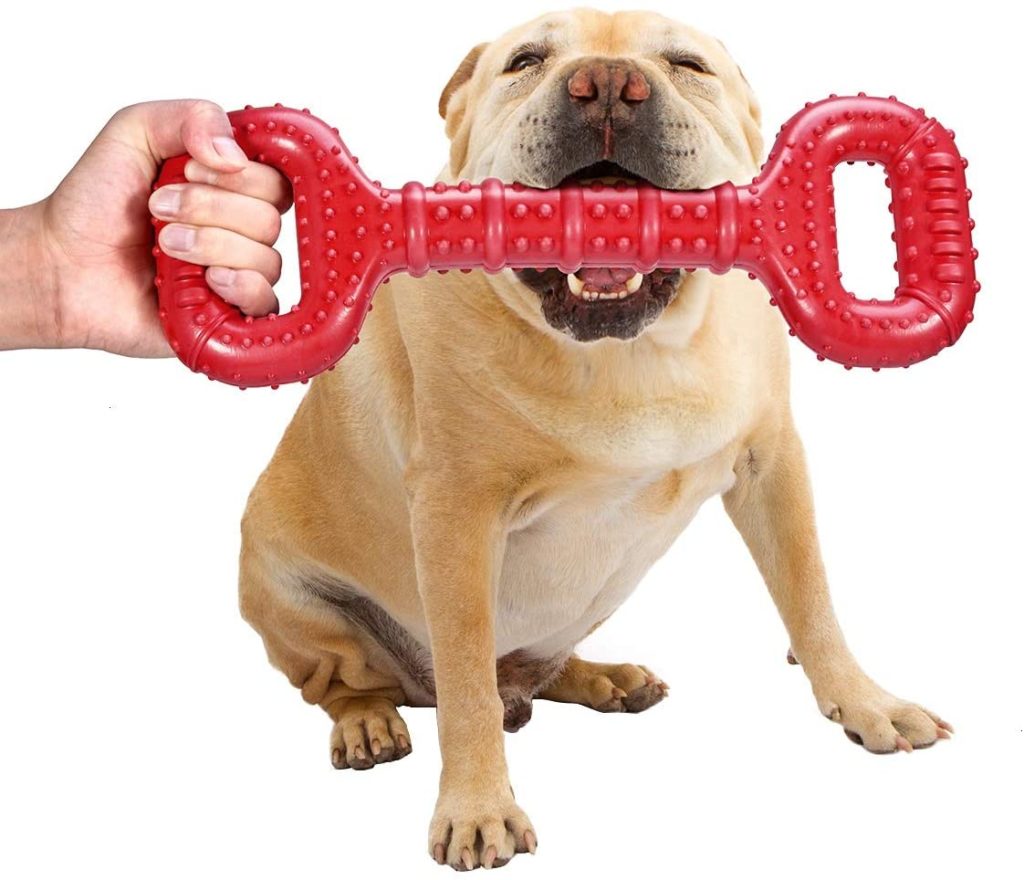 Second, try to rotate their toys so that they don't get bored with the same toy. This will help to keep their interest in the toys and they are less likely to destroy something that they are still interested in.
And lastly, make sure that you give them plenty of chew toys and bones to help satisfy their need to chew!
IS IT POSSIBLE TO FIND A DOG TOY THAT IS MADE FOR A LARGE DOG?
Although most brands make dog toys that are smaller and not suitable for large dogs, it is definitely possible to find a dog toy that your big pup will love.
We hope that you have gotten some suggestions in this blog post on the best dog toys for large dogs. If you have any suggestions, please feel free to leave them in the comments below!
CLICK TO READ MORE ABOUT TOYS: