Victor dog food is a popular option for Great Danes. This week, pet owners across the nation have been shaken by the alarming news of an unprecedented recall involving ALL Victor dog food. The Victor Dog Food recall (2023) affects all formulas with an expiration date before 10/31/24.
The massive nature of the current Victor recall underscores the critical importance of scrutinizing the quality and safety of pet food products, as well as the manufacturing practices of the companies we give our money (and trust to).
As details emerge about the specific reasons behind the Victor recall and the potential risks posed to dogs, we will update this post. In the meanwhile, if you feed Victor foods to your Dane, you must immediately stop. Read on for more information.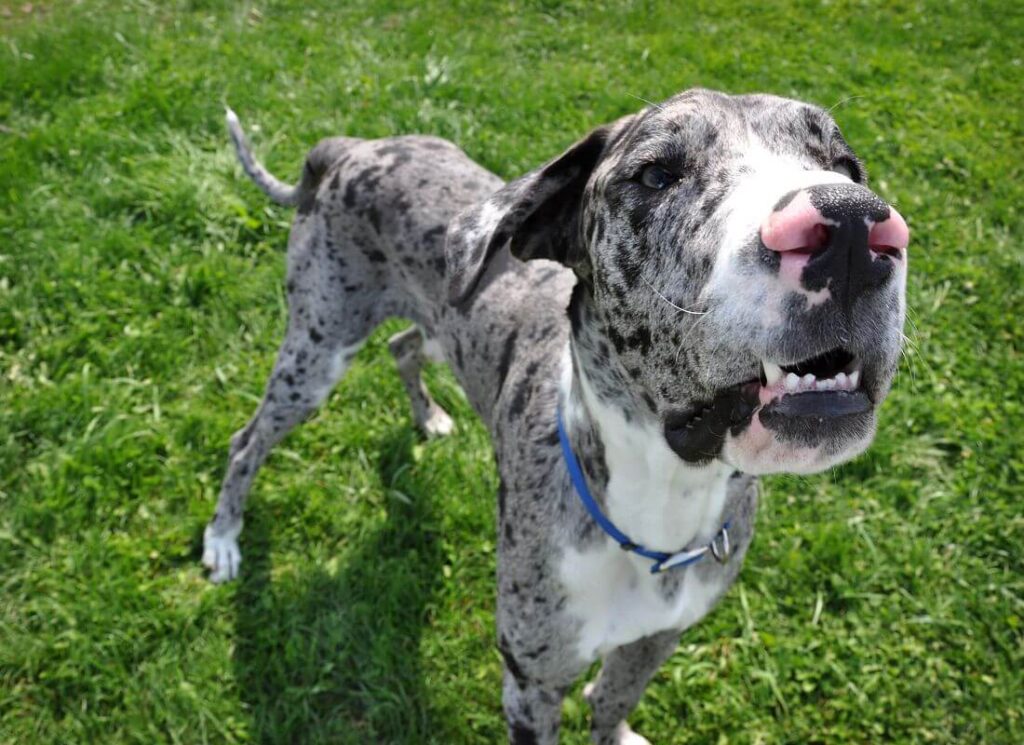 Victor Dog Food Recall 2023 Details
Here is what we know about the current Victor food recall:
ALL formulas are affected. If you have Victor in your home that was purchased prior to November, 2023, it's recalled.
The food may be contaminated with salmonella, which is a bacteria that can lead to symptoms such as diarrhea, fever, and abdominal cramps in humans and animals. In some cases, it can lead to death.
7 human cases of salmonella poisoning have been attributed to Victor foods, going back as far as January 2023. 6 of those cases are infants.
There are likely many more cases that have not yet been documented
The problem was initially discovered by a random 3rd party test of Victor Hi-Pro Plus that was purchased at a store
There is also a timeline associated with this pet food recall which gives us some valuable (and scary) insight.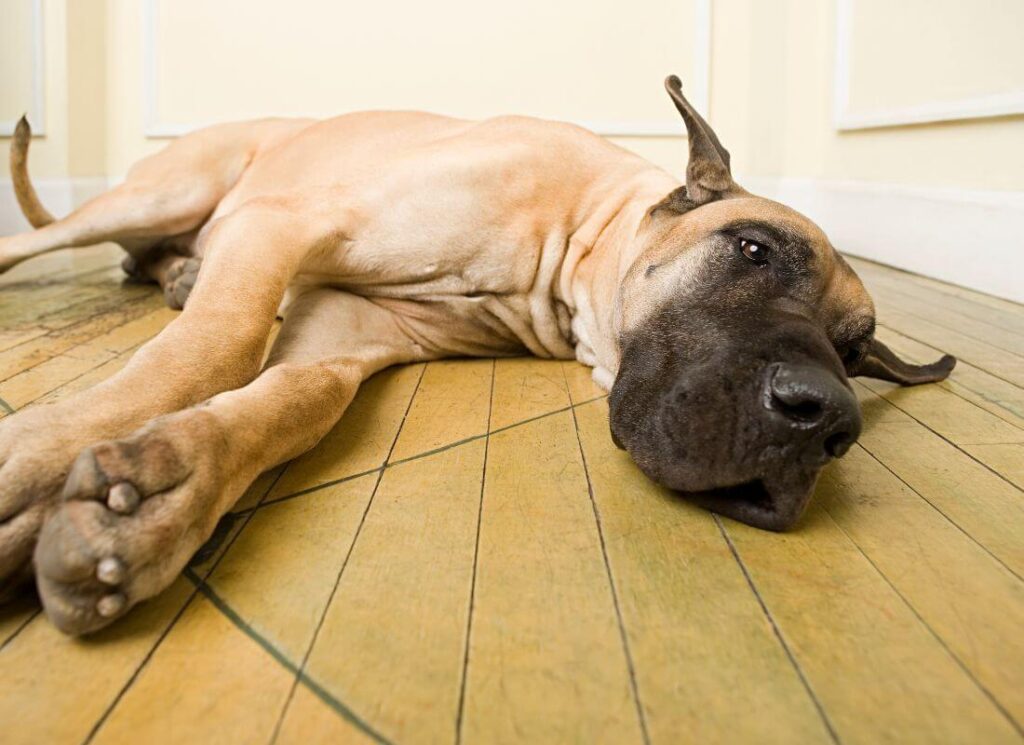 Can a Dog Eat Victor Recalled Food?
The FDA, the CDC, and the authors of this blog recommend that Victor Dog Food be destroyed so that no humans or animals can touch or eat it.
Even if your dog seems to have no ill-effects, a pet with salmonella in their gut can shed the bacteria in their feces. Additionally, food bowls, your pets eating area, and their saliva may be contaminated and contribute to the spread.
In other words, if your dog is eating salmonella contaminated food and then gives you kisses, you could become sick.
While many people can get over salmonella poisoning at home with a few uncomfortable trips to the toilet, many others end up in the hospital. The CDC considers a salmonella outbreak to be a serious event.
If you have an immunocompromised person, infant, or elderly person in your home it is especially important that you take precautions with food that may be contaminated with salmonella.
We recommend a cold-turkey switch to a brand that meets WSAVA guidelines (more on this below).
If My Dog is Not Sick, Can They Keep Eating Victor?
No.
Many dogs do not show symptoms of Salmonella poisoning (though some do), even if they are actively carrying and shedding the bacteria from their stools and saliva.
Even if your pet seems to be "just fine" eating the Victor dog food in your pantry, it is recommended that you immediately switch.
There is also an ethical dilemma at play if you continue to feed Victor food despite the current recall. We must hold Victor accountable for their poor quality control. By seeking a refund for the potentially contaminated food that you purchased, Victor bears the financial burden of the mistake (as they should).
Additionally, if your pet is shedding salmonella while out and about they could make others sick. This could result from them visiting with kids, going to the nursing home as a therapy dog, pooping in public areas (even if you scoop it up), and other normal, everyday activities.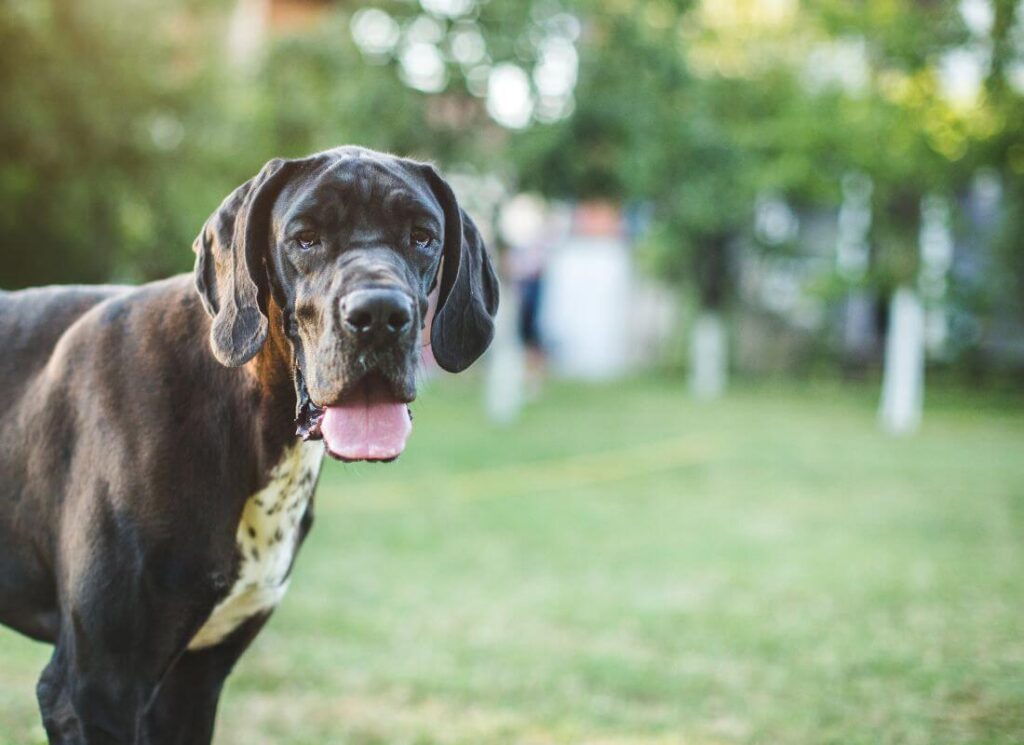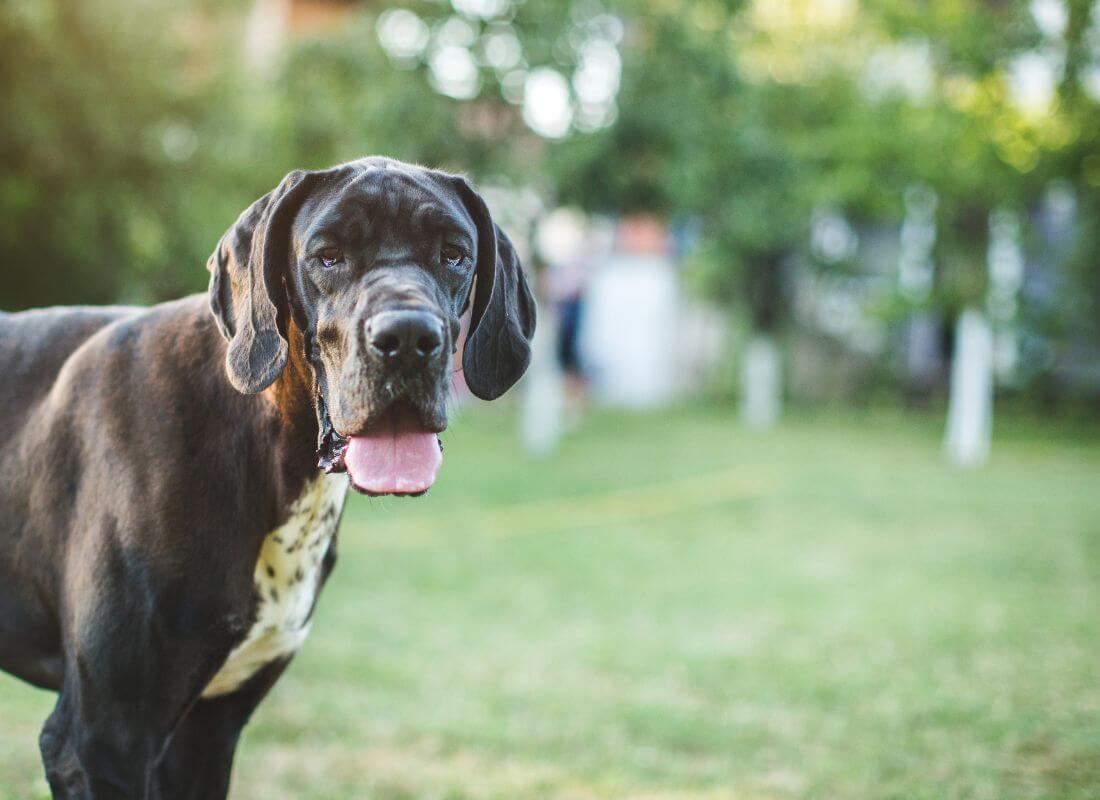 What are the Signs of Salmonella Poisoning
Both dogs and humans can become sick from Salmonella. Now that the Victor recall has been posted, MANY people are realizing that they or their pet had been made ill with food poisoning at some point in 2023, but never considered that it could have been because of their pet's food.
The symptoms of salmonella poisoning in dogs and humans are very similar:
Nausea (May result in pets turning their nose up at Victor Food)
Diarrhea
Blood in Stool
Vomiting
Lethargy or Low Energy
Fever
Abdominal Cramps
Salmonella infection can also lead to heart problems, eye problems, arthritis, muscle pain, and urinary tract symptoms.
If you or your pet have had these symptoms, and your pet was eating Victor food (or one of the other brands included in the current expanded recall), you are encouraged to report it to your veterinarian, your doctor, and the FDA.
You can file a safety report to the FDA by visiting this page.
How to Kill Salmonella Bacteria
Salmonella is not destroyed by freezing temperatures.
Killing or eliminating Salmonella involves thorough cooking of contaminated food items. Cooking your pets kibble to destroy any potential salmonella contamination is not recommended, however, as this may alter the nutritional balance of the food.
Practicing good hygiene by washing hands thoroughly with soap and water after handling Victor kibble or coming into contact with potentially contaminated surfaces is essential. After you dispose of your Victor food, thoroughly wash and sanitize the feeding area, scoops, and bowls.
If you use a pet food storage container, it must also be thoroughly sanitized.
Unfortunately, dish soap doesn't actually kill bacteria; so depending on how thoroughly you wash something, it may still require sanitization. If your dishwasher has such a cycle, we recommend using it!
These Food Safe Purell Sanitizing Wipes are "food safe" and would be helpful for cleaning around the feeding areas (floors, counters, etc.)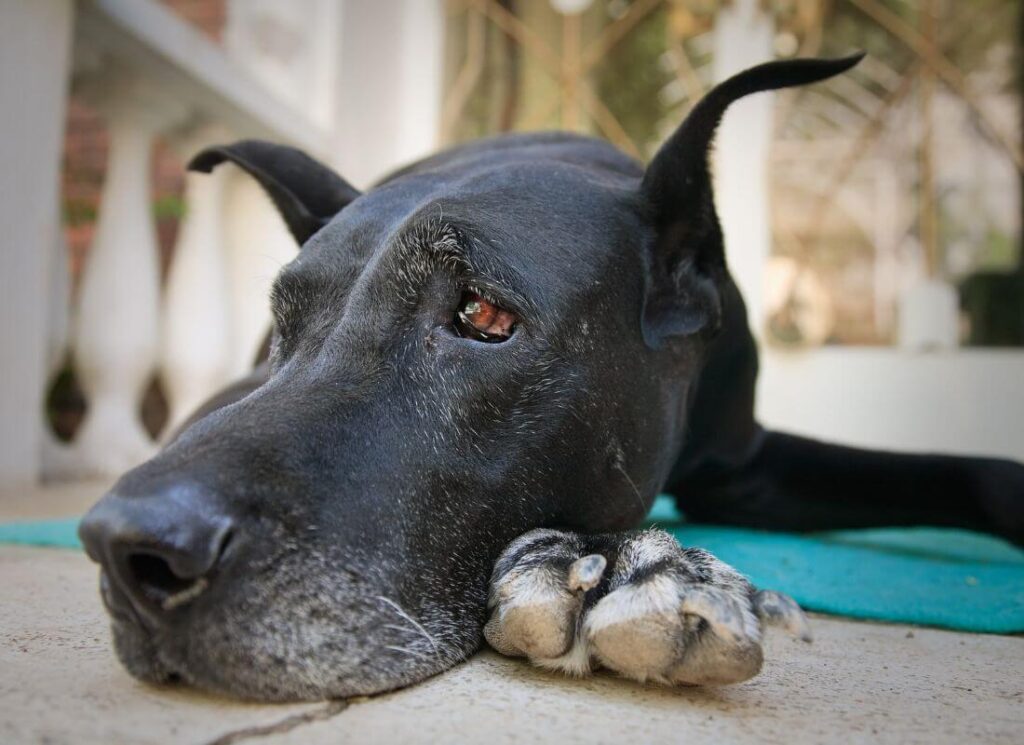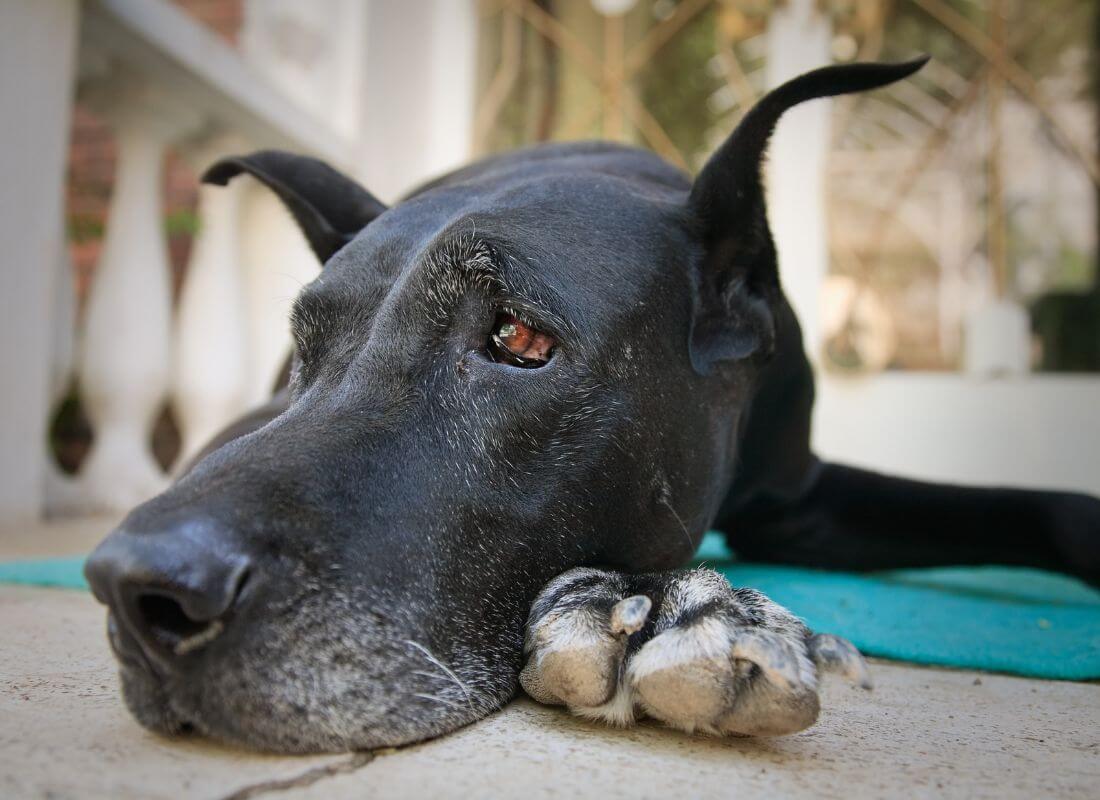 Recalled Victor Food Alternatives
If you have been affected by the Mid America Victor food recall and need alternative foods, we recommend sticking to brands that meet WSAVA guidelines and thus, have exceptional quality control practices.
For more information on WSAVA guidelines and how to choose a quality pet food based on them, read here.
Pet food manufacturers that meet WSAVA recommendations have transparency in pet food labeling, exceptional quality control, and highly qualified nutritionists involved with the formulation of the food.
Here is our list of pet foods that meet WSAVA recommendations, are ideal for large & giant breed dogs, and provide a veterinary-approved alternative to Victor pet foods. If you are shopping for a small or senior dog, choose a comparable formula from the same company:
Check out THE GIANT DOG FOOD PROJECT where you can compare brands and values head to head.
If you are looking to stay away from the "Big 5" for some reason (though, we urge you to reconsider), other brands that are close contenders include grain-inclusive Farmina, Annamaet, and Instinct Kibbles.
How to Switch from Victor to Another Brand
It is important that you immediately stop feeding Victor altogether. We recognize that this can be upsetting for pet owners that feel their pet has done well on Victor food. However, there are many alternatives out there and switching quickly is important!
Once you have chosen a food, thoroughly sanitize your pets eating area and then offer a SMALL meal of the new food.
Instead of offering two meals, offer 3-4. Split the food up over the course of the day.
Additionally, for the first few days, reduce the overall amount that you offer! Many pets want to gorge on new food because it's novel and interesting; do NOT allow this unless you want a yard full of poop!
Check the feeding recommendations on the bag, too. Chances are, you can feed LESS food if you choose a brand like Purina Pro Plan, Royal Canin, or Hill's! Overfeeding is a COMMON cause of loose stools and the nutritional values will likely be different on a new food that you choose.
We do not recommend adding toppers or supplements, nor do we recommend switching to chicken & rice homemade diets as they are nutritionally deficient. These practices will only prolong the process.

We recommend shopping at Petsmart or Chewy, and choosing autoship to save money and time. If your pup has digestive upset for more than a few days, see your veterinarian!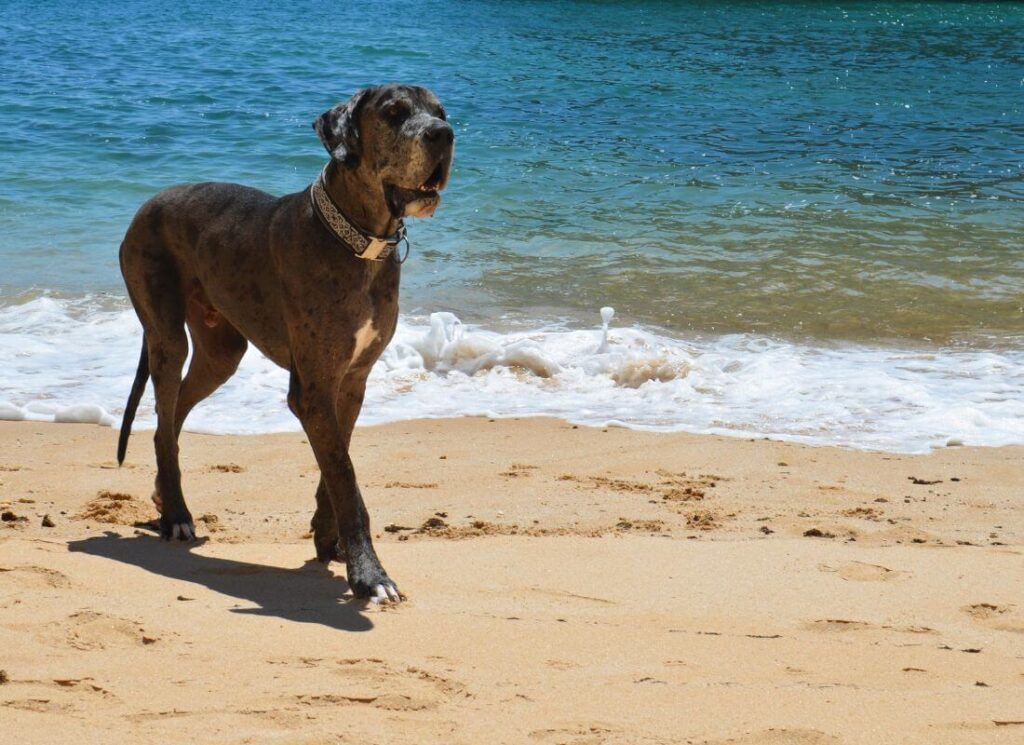 Victor Pet Food Quality Control & Recalls
It's crucial to understand that recalls aren't inherently negative. Some companies promptly issue small recalls as a testament to their commitment to prioritizing pet health over marketing and profits.
However, the magnitude and context of the recall involving Victor pet foods serve as a clear example of a problematic recall, prompting a reassessment of our perception of the brand.
Many people have rewarded Victor for having had "no recalls" in the past.
We can now clearly see that this was misguided, as the current recall shows a problematic issue with quality control.
The reality is that a company boasting "no recalls" may simply be overlooking (or worse, ignoring) potential issues.
Pet food manufacturers should prioritize routine and thorough equipment sanitization, along with batch testing, to virtually eliminate the risk of pathogens like aflatoxins, salmonella, and E. coli in their products.
The salmonella contamination in Mid America Pet food was caught twice by 3rd party testing, not the company itself. This is a glaring indication that a crucial step was missed.
Salmonella poisoning cases associated with this outbreak date back into January, 9 months prior to the first recall. This is an indication that contaminated food has been on store shelves for the better part of a year. For many pet owners, this has explained a lot of problematic symptoms they had seen in their pets for the last several months.
A quick search through many Facebook dog groups indicates that many pets have actually been sick. It took a massive recall for people to figure out why.
How has Mid America Pet Foods Responded to the Recall?
Unfortunately, Mid America (the makers of Victor foods, as well as the manufacturing plant for Eagle Pack, Wayne Feeds, and Member's Mark which were also recalled) has had a questionable response to the recall.
Numerous pet owners mention enduring lengthy waits on hold, spending hours waiting to connect with a representative only to be told that "Victor cares".
Other individuals have surfaced, expressing concerns about Victor pet food causing illness in their pets before the recall. After reaching out to Victor about this, these owners consistently cite that the company failed to acknowledge any responsibility for the reported issues.
Worse, Victor representatives are telling some people that the salmonella recall was done out of "an abundance of caution" and that the Beef & Rice formula is truly the only affected one.
Given that the problem was found twice by a 3rd party test, and that salmonella is easily spread when food is exposed to contaminated manufacturing equipment, I'm not inclined to buy into their desperate plea to brush this off as "no big deal".
The designation of a recall as "voluntary" does not necessarily imply that it was initiated solely at the company's discretion.
Rather, it indicates that the company took the proactive step of reaching out to suppliers and informing consumers. This designation does not rule out the possibility that the FDA exerted pressure, or that the company could have faced regulatory action if it had not taken this initiative.
In cases where companies are under serious scrutiny from the FDA and CDC (as is the case with Mid America Food at the moment), opting for a "voluntary recall" notice can be viewed as a strategic marketing move to stay ahead of potential regulatory actions.
Does Victor Dog Food Meet WSAVA Guidelines?
The solid majority of veterinarians, who see 100's of pets each week and share advice passed down to them from board certified veterinary nutritionists will recommend foods that meet WSAVA guidelines. These foods include brands such as Purina, Iam's, Eukanuba, Hill's, and Royal Canin.
Victor foods do not, and have never come even close to meeting WSAVA manufacturing and formulation recommendations. Here is a simple list of reasons why they do not adhere to basic ethics:
Victor foods does NOT have a qualified nutritionist on staff. Their 'head chef' has a science degree and an online certificate in companion animals from a farm animal organization.
Victor foods do not perform feeding trials or contribute to research with peer-reviewed science
Victor foods does not easily provide nutritional values on request: when we inquired about their calcium levels, we were told they would only speak on the phone (not in writing). They only publish their calcium levels on select bags and they do not share a guaranteed analysis of calcium, leaving owners to dig for this very important information.
Victor does not have good sanitation protocols and does not perform regular bacteriology screenings on their foods (an observation implied by the evidence, which indicates that they have been selling salmonella contaminated food since at least January, 2023.
There is a reason that veterinarians always recommend that pet owners look past pet food marketing and instead, into the companies dedication to animal health, formulation, and quality control.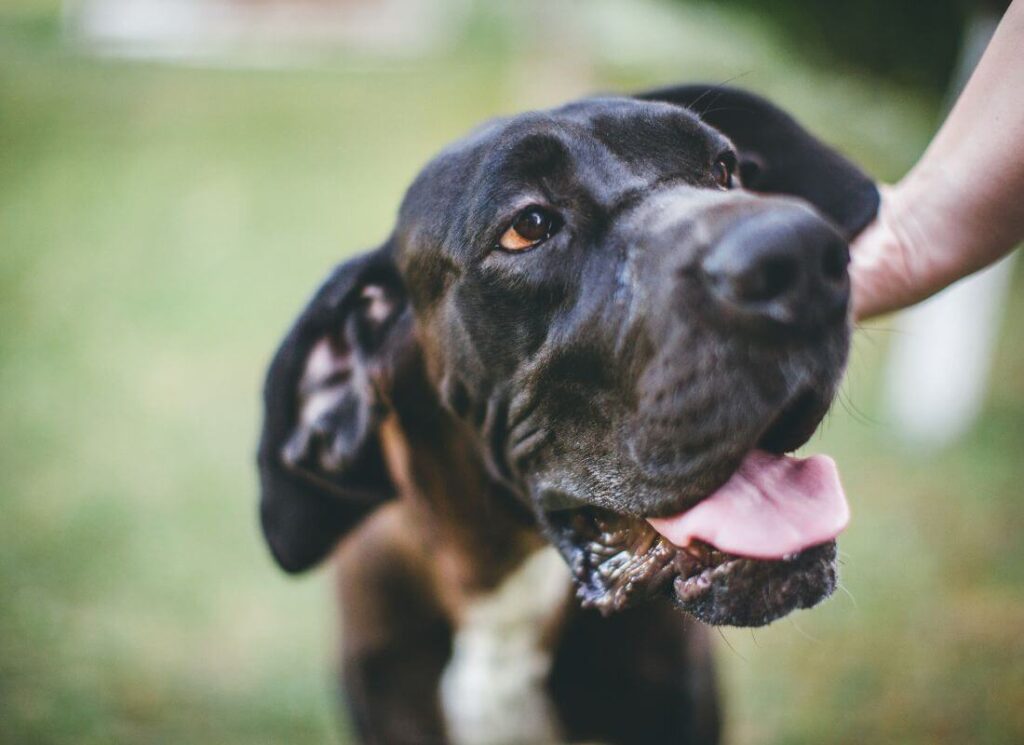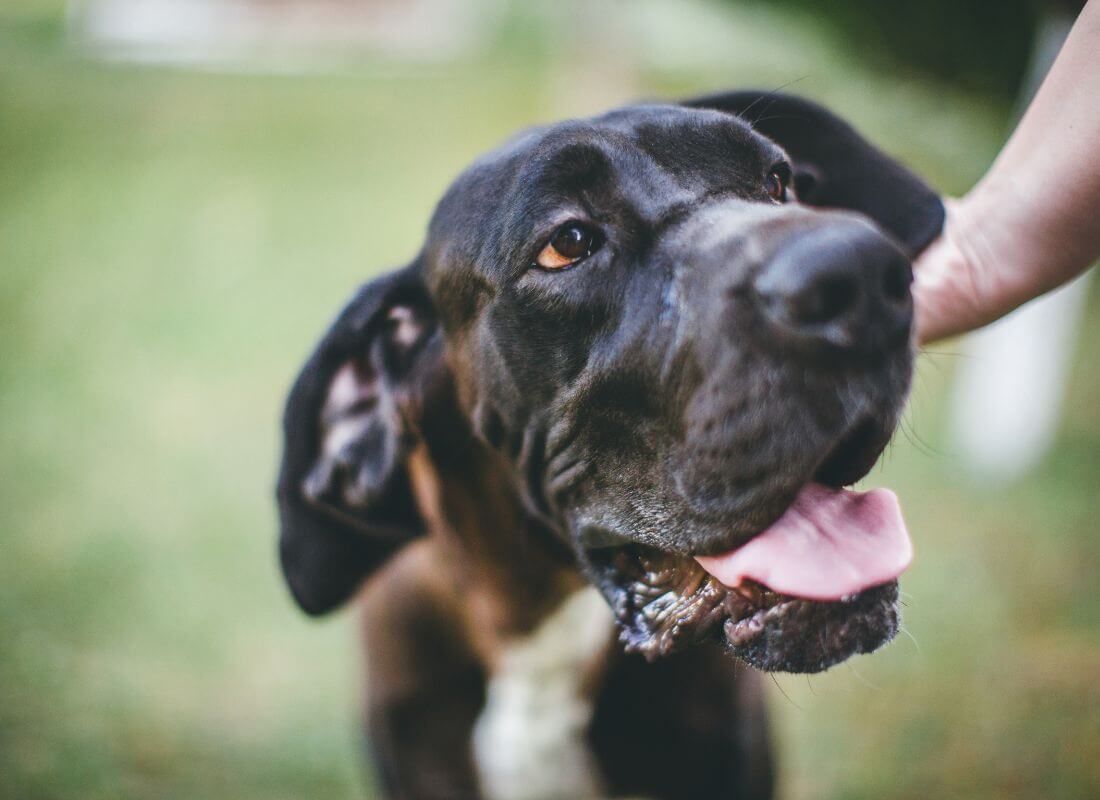 Victor Pet Foods for Puppies
We do not recommend Victor pet foods for puppies, as the calcium levels are too high to be safe for growing large and giant breed dogs.
You can read more about calcium levels in puppy food here.
So if you've been feeding Victor food, now is a good time to choose a safer and more well formulated option!

Read more about why we never recommended Victor foods here.
Author's Note: We will update this post as more information about the Victor Pet Food Recall becomes Clear