Pyometra symptoms in dogs can vary between each female dog. But, one thing is for certain: pyometra infection has toxic effects on the female canine body when left untreated.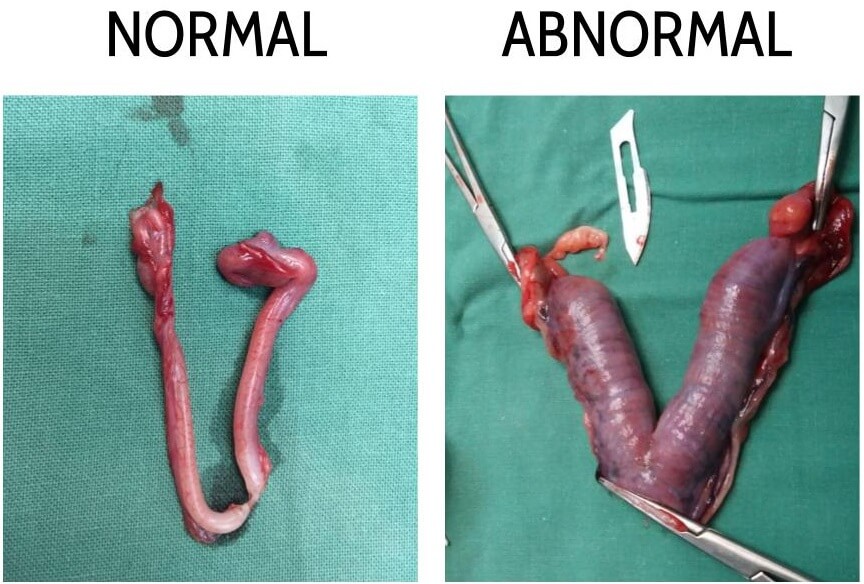 If your dog is displaying any of the following symptoms, it's important to bring her to the vet right away for proper diagnosis and treatment of this life threatening condition.
PYOMETRA SYMPTOMS IN DOGS
Clinical signs depend on when pyometra develops, whether cysts form, the fluid accumulation, bacterial growth, and whether it is an open pyometra or closed cervic pyometra.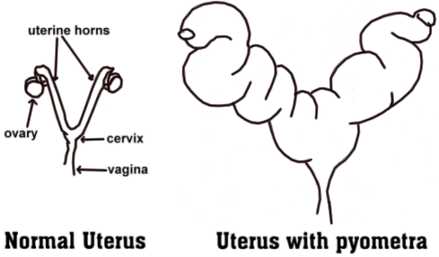 Generally, pyometra symptoms in dogs include:
Vaginal discharge varying in color
Increased thirst and urination
Lethargy and weakness
Fever
Decreased appetite or anorexia
Vomiting
Diarrhea
Distended or enlarged abdomen
Pus or discharge from the vulva (VAGINAL DISCHARGE)
Bloody vaginal discharge
Increased urine production occurs
Dog appears severely ill
These are just a few of the most common pyometra symptoms in dogs. If your dog is displaying any of these signs, it's important to bring her to the vet as soon as possible for proper diagnosis and to see clinical improvement. Developing pyometra can cause a very ill female dog and require emergency surgery.
These pyometra symptoms in dogs can appear suddenly or gradually. If you notice any of these signs, contact your veterinarian immediately.
Time is of the essence when it comes to treating pyometra infection. The longer it goes untreated, the greater the risk for serious health complications, including sepsis (toxic shock), organ failure, and death.
TREATMENT OPTIONS FOR PYOMETRA IN DOGS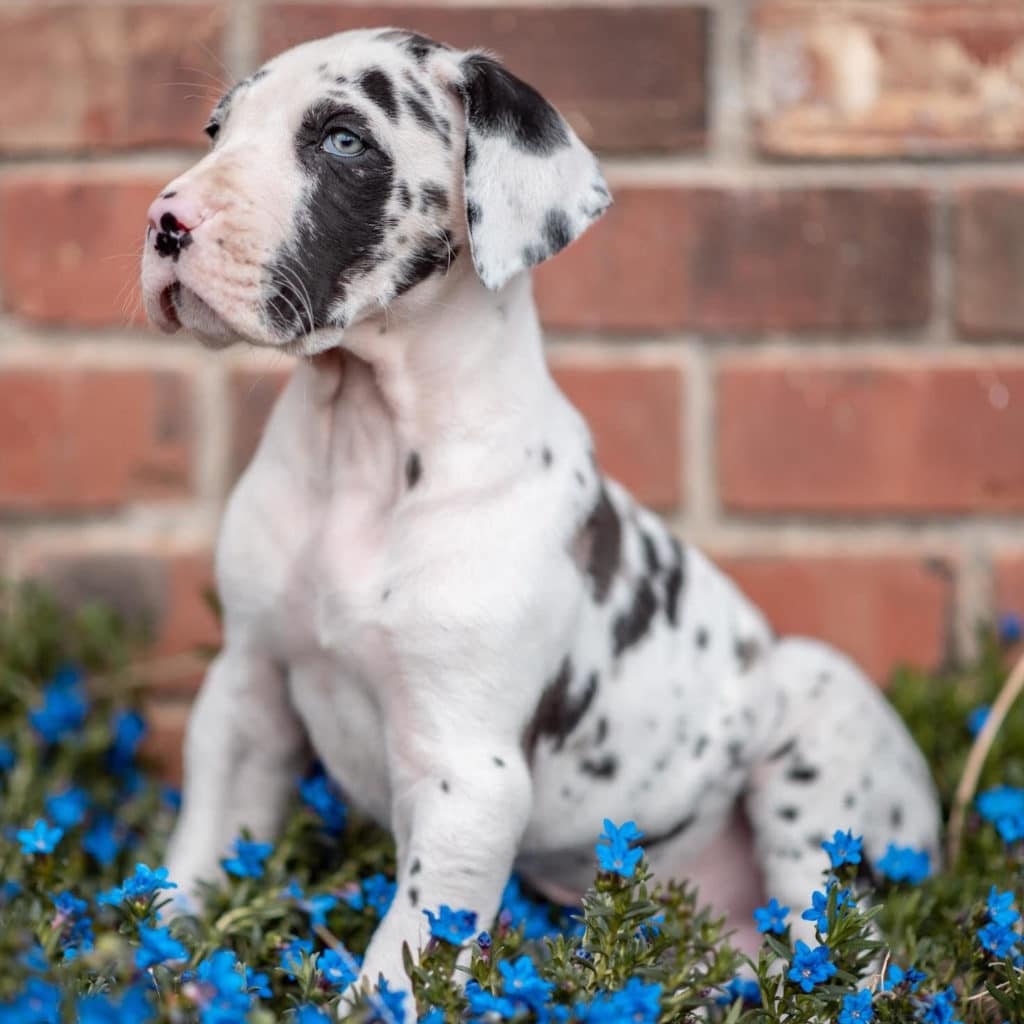 Fortunately, pyometra is treatable. Upon going to the emergency room, your Veterinarian will inform you that Pyometra in dogs is a life threatening infection and surgical removal of the uterus is required.
The most common treatment options are:
Surgery to remove the infected uterus (ovariohysterectomy)
Antibiotics to clear the infection (systemic or local)Intravenous fluids to support the dog during treatment
Hospitalization for close monitoring
Your veterinarian will recommend the best course of treatment based on your dog's individual case. It's important to follow their recommendations and get the medical treatment.
WHAT IS PYOMETRA IN DOGS?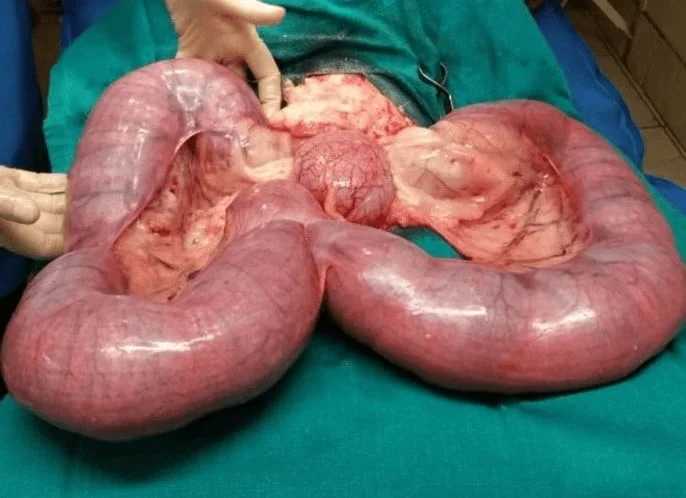 Pyometra in dogs happens in female dogs when they get an infected uterus. Pyometra is a bacterial infection that can occur in any unspayed female dogs, though it's most common in older dogs.
While pyometra can happen at any time of the year, it's more likely to occur during or after a heat cycle. This is because the hormones produced during a heat cycle create an ideal environment for bacteria to grow in the uterus.
Untreated pyometra is a life-threatening condition. But, with early diagnosis and treatment, most dogs make a full recovery.
WHAT CAUSES PYOMETRA IN DOGS?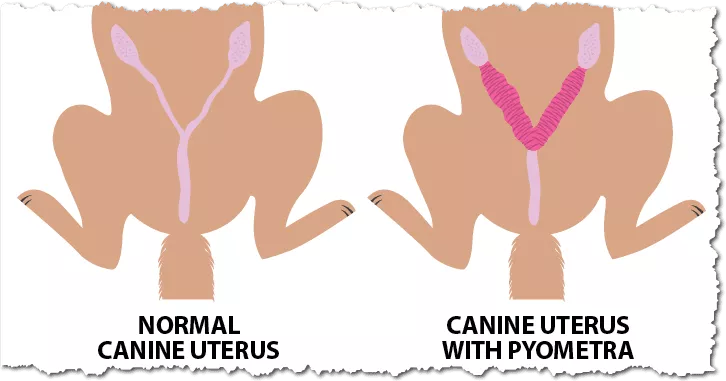 Pyometra is most often caused by a hormonal imbalance in the dog's body. This can be due to several different reasons, including:
Spaying your dog too late in life
Use of certain drugs, such as progesterone-based drugs
Cushing's disease
Tumors of the adrenal gland or pituitary gland
Hormonal changes that occur during a normal heat cycle
In most cases, pyometra is preventable with early spaying of the female dog. This helps to avoid the hormonal imbalances that can lead to this condition. Pyometra is a serious, major bacterial infection that can even lead to death in a healthy dog if left untreated.
HOW IS PYOMETRA IN DOGS DIAGNOSED?
If a dog owner notices unusual vaginal discharge, or any of the other clinical signs of pyometra, they should take their dog to the vet as soon as possible to get pyometra diagnosed.
Pyometra is diagnosed through a combination of a physical exam, lab tests, and imaging. The most common tests used to diagnose pyometra are:
Complete blood count (CBC)
Biochemical profile Urinalysis Abdominal radiographs (X-rays) or ultrasound examination
Cytology of the vaginal discharge
Culture and sensitivity of the pus from the infected uterus
CLOSED PYOMETRA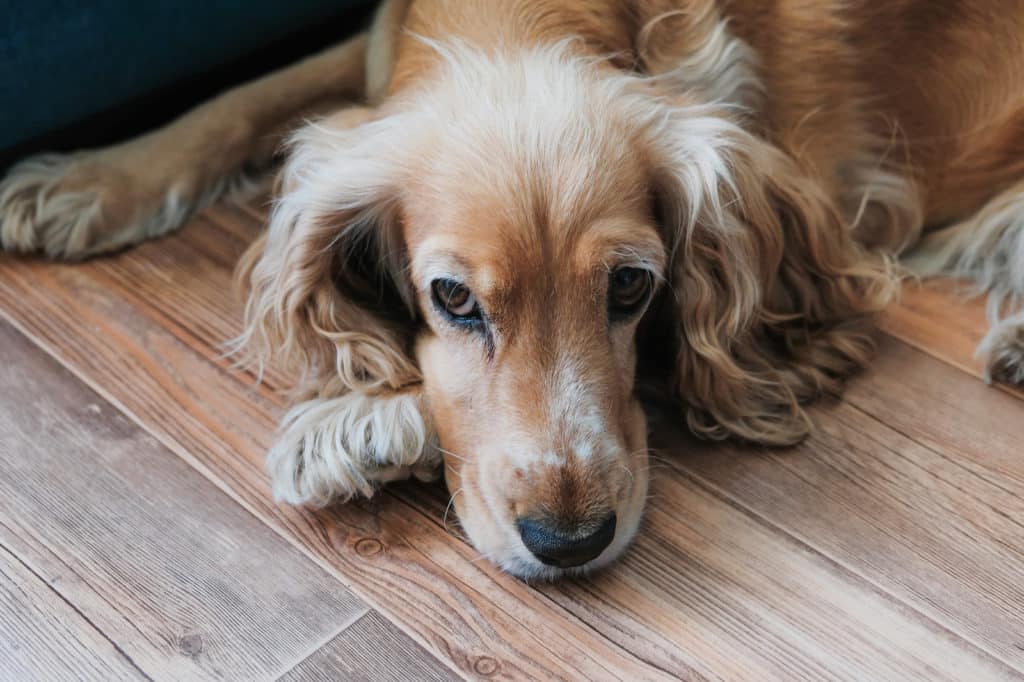 Closed pyometra has different clinical signs. These signs can be very subtle and go unnoticed until the infection is severe. The most common clinical sign of closed pyometra is a lack of heat cycles.
With a closed cervix pyometra, the uterine wall thickens, and the cervix (the opening to the uterus) is closed. This prevents pus from draining out of the vagina. As a result, dogs with closed pyometra often have a milder form of the infection. However, since dog owners are unable to see the abnormal discharge from the dog's abdomen, the infected womb can continue to fill with pus until it ruptures.
RUPTURE OF THE FLUID FILLED UTERUS
Rupture of the infected uterus is a life-threatening emergency. If you notice any of the signs of pyometra, or if your dog has stopped having heat cycles, take her to the veterinarian immediately.
SYMPTOMS OF CLOSED PYOMETRA
Other clinical signs that may be seen with closed pyometra include:
Lethargy (HOW MUCH SHOULD A DOG SLEEP?)
Decreased appetite
Weight loss
Fever
Increased thirst
Vomiting
Diarrhea (STOMACH PROBLEMS IN DOGS)
Abdominal pain or bloating
Pale gums
Dehydration
WHY DO DOGS YAWN?
REMEDIES FOR STOMACH UPSET
OPEN PYOMETRA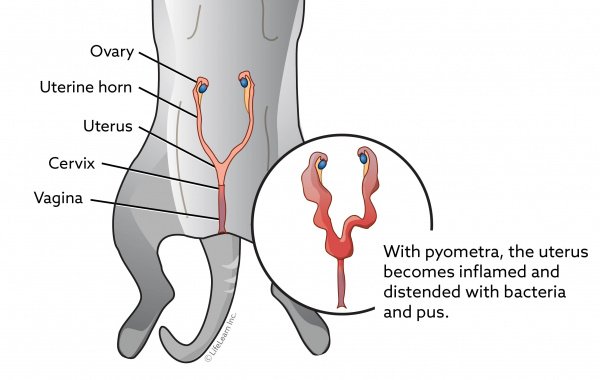 Open pyometra is the more common form of the infection. Open pyometra is when the cervix is open and pus is able to drain from the vagina. This drainage can range from a small amount of pus to a large discharge. The most common clinical sign of open pyometra is an abnormal vaginal discharge.
Other clinical signs that may be seen with open pyometra include:
Increased urination
Straining to urinate or defecate
Excessive licking of the genital area
Vaginal discharge that is bloody or pus-like
Foul odor coming from the vulva
Fever
Lethargy
Decreased appetite
Weight loss
Abdominal pain or bloating
Pale gums
CAN PYOMETRA OCCUR IN A DOG THAT HAS BEEN SPAYED?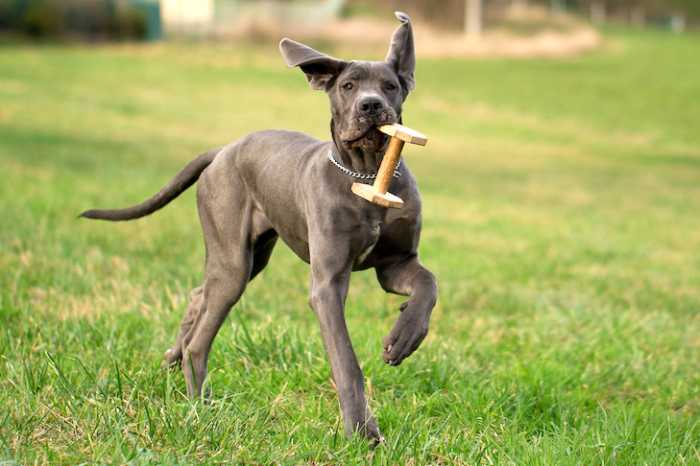 When a dog gets spayed, the reproductive system is removed. This includes the ovaries, Fallopian tubes, uterus, and cervix. However, it is still possible for a dog to get pyometra even after she has been spayed.
STUMP PYOMETRA
Stump pyometra is when a dog has been spayed but still has a small section of the uterus left behind. This can happen if the spay surgery is not performed correctly, or if the dog is not completely healed from her last heat cycle before she is spayed.
The most common cause of post-spay pyometra is when the dog's ovaries are not completely removed during the spay surgery. If there is even a small amount of ovarian tissue left, it can continue to produce hormones. This can lead to the development of pyometra.
It is highly unlikely for an unspayed female dog to undergo the bacteria affect of Pyometra. Most dogs who undergo the hormonal changes of a routine spay have their entire reproductive system removed, making this diagnosis nearly impossible.
PYOMETRA SPAY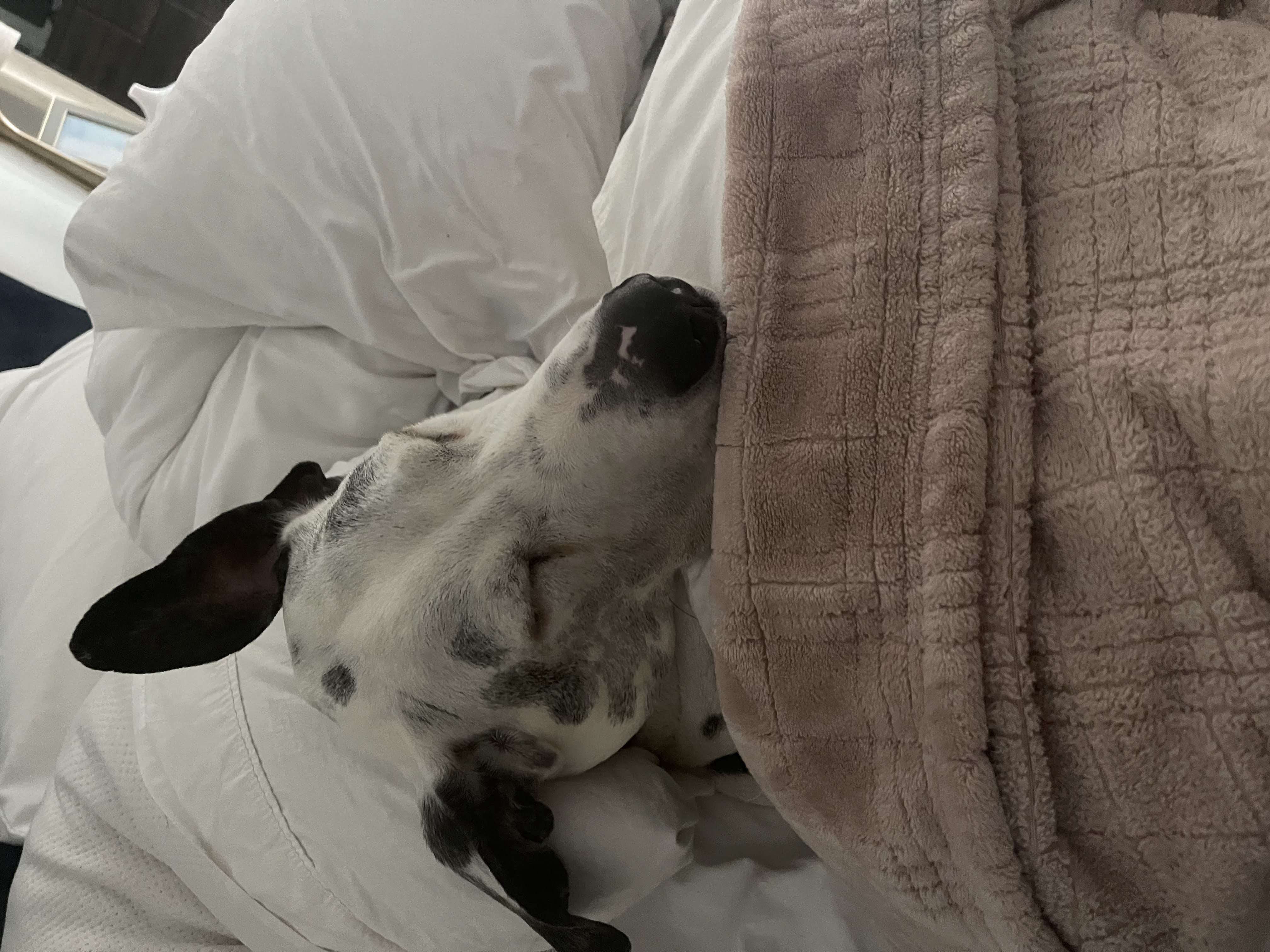 Can early spay or neuter hurt your dog? Check out our blog here.
In the event of an emergency, the veterinarians will check the white blood count to see how severe the uterine enlargement is and how infected the uterine wall has become.
In order to get pyometra treated, the dog will need to have surgery to remove the infected uterus. This is called a ovariohysterectomy or "spay." The sooner the surgery is performed, the better. If pyometra is left untreated, it can lead to sepsis (a blood infection) and death.
Without this emergency pyometra surgery, the bacterial survival can cause kidney failure and blood poisoning as the bacteria release toxins into the blood stream.
MINIMAL UTERINE ENLARGEMENT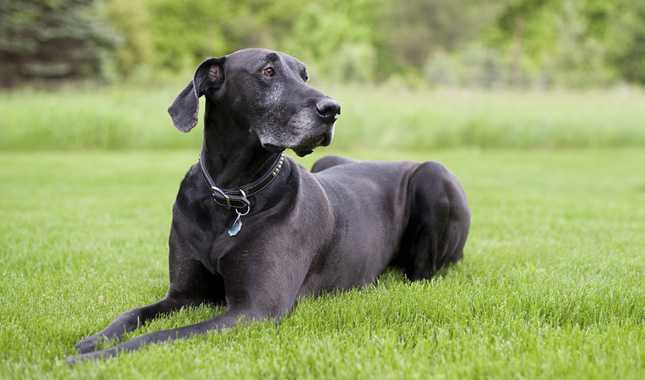 When pyometra occurs, an enlarged uterus is normal in the abdominal cavity. The cystic lining fills with pus, and the entire uterus can become enlarged. This happens in both closed and open pyometra.
A mild form of pyometra may only have a small amount of pus in the uterus. The infection is still present, but it has not progressed to the point where the dog's life is in danger. Mild pyometra is more common in younger dogs.
CHECK OUT OUR PUPPIES INFORMATIONAL PAGE
In some cases, a dog with pyometra will not have an enlarged uterus. This is most likely to happen in older dogs who have had multiple heat cycles. The infection can still be present, but the lack of enlargement means that the dog's life is not in danger. No matter how severe the case is, the uterine wall undergoes changes and it should be treated medically.
In some cases, the vet may be able to drain the pus from the uterus without performing surgery. This can be done if the uterine enlargement is minimal and the dog is not showing any other signs of illness.
The vet will insert a needle into the uterus and draw out the pus. The dog will then be placed on antibiotics to clear the infection. This is not a cure for pyometra and the infection can return. The dog will also need to be spayed to prevent it from happening again.
PREGNANCY AND PYOMETRA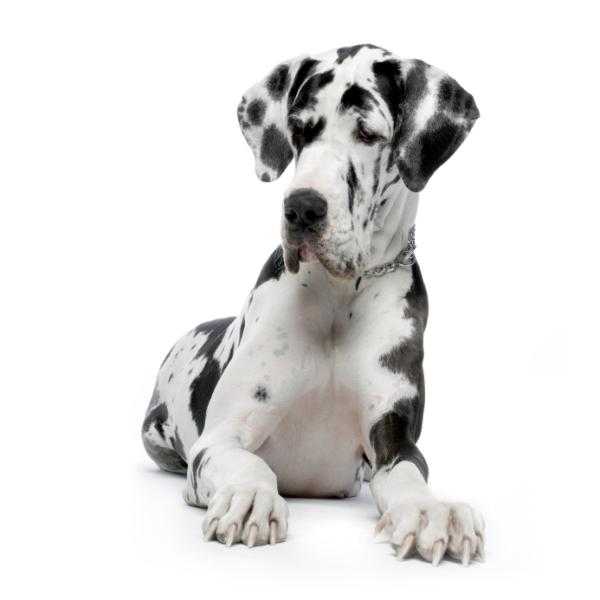 Even if your dog has had a normal pregnancy, they are still at risk for pyometra. This is because the hormonal changes that occur during pregnancy can lead to the development of pyometra.
The best way to prevent pyometra is to be hyperaware of the symptoms of the condition until they are spayed. When it comes time to spay, it will remove the ovaries and uterus, so there is no chance for the infection to develop.
CAN DOGS TAKE HUMAN ANTIBIOTICS?
The preferred treatment of pyometra is spay. This is because it removes the entire reproductive system and prevents the infection from recurring. In some cases, the vet may be able to drain the pus from the uterus without performing surgery. This can be done if the uterine enlargement is minimal and the dog is not showing any other signs of illness.
Although pyometra is extremely scary and dangerous, it is important to remember that it is treatable. The earlier it is caught, the easier it will be to treat. If you think your dog may be showing signs of pyometra, take them to the vet immediately.
Caught early, pyometra is a highly treatable condition in dogs. Be sure to watch for the symptoms and take your dog to the vet if you think they may have pyometra.
READ MORE:
ALL ABOUT PUPPIES
WHY DO DOGS YAWN?
REMEDIES FOR STOMACH UPSET