Many people are afraid to commit to fostering dogs because they fear not being able to emotionally let the dog go to a new home.
We will be honest, that can be both tough and incredibly fulfilling.
FIND A GREAT DANE RESCUE
Great Danes need you. The rescues need you. As long as there is a need for rescue, there will be a need for fosters.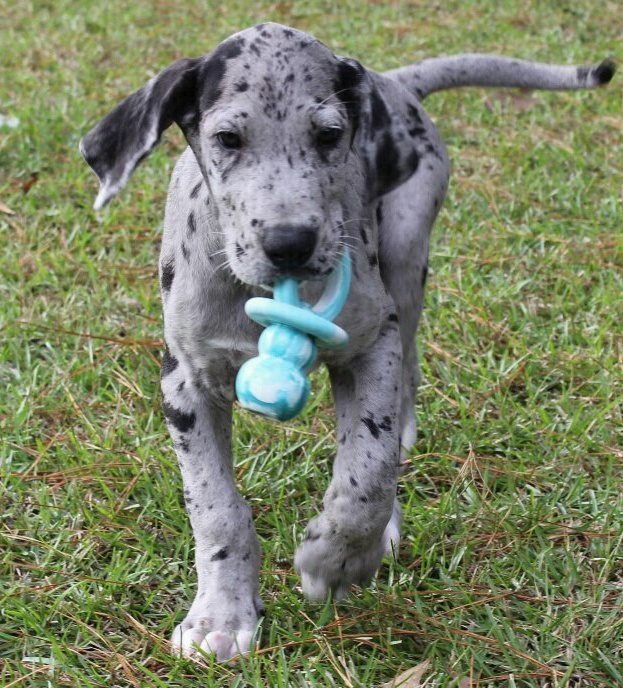 Dogs end up needing rescue for a variety of reasons. Sometimes people move, lose their jobs or develop health problems that make them unable to care for their dog. For these people, rescue is a valuable resource.
Other times owners find themselves overwhelmed by their Great Dane or unable to care for their behavioral or medical needs. Occasionally, a Great Dane or puppies are severely neglected, injured, dumped by a breeder or owner, or found as strays; these are often the most heartbreaking cases.
Reasons for Denying Pet Adoption
Rehoming a Great Dane
Whether we like it or not, the Great Dane rescues are often overwhelmed with surrender and intake requests from private owners, good samaritans and dog shelters. They cannot do this work without having places to send the dogs. That is where you come in!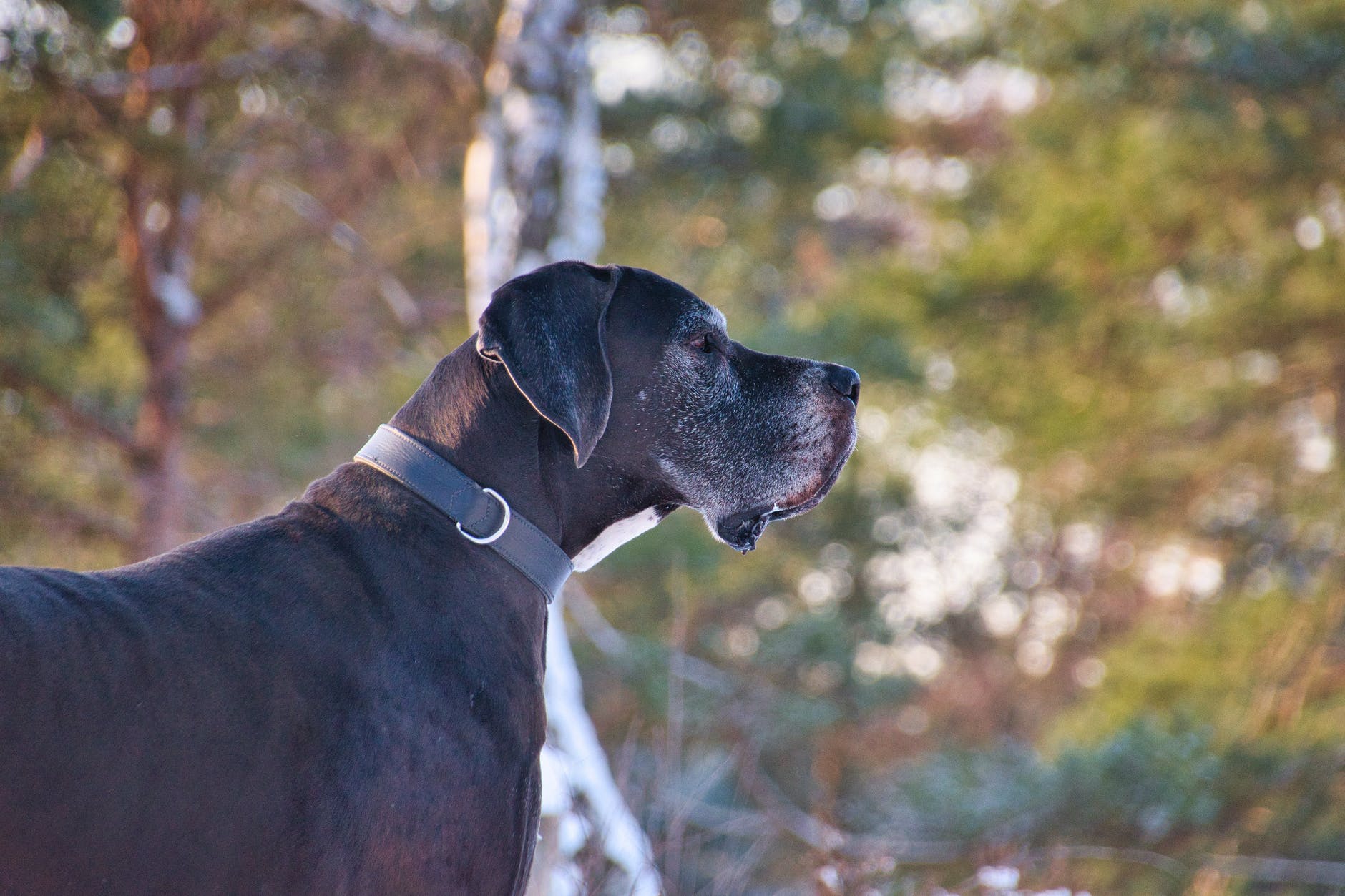 WHAT FOSTERING LOOKS LIKE
A large majority of Great Dane rescues take care of all expenses related to fostering, including veterinary care, food and medications. They may even provide bedding, a crate and a leash and collar!
You may need to pick up the dog and transport it to your home, to the veterinarian, to the trainer and to meet potential adopters. Alternatively, a volunteer may do this for you.
Most Great Dane rescues will want to know if the dog isn't working out in the home, and will want your honest assessment of behavior and temperament.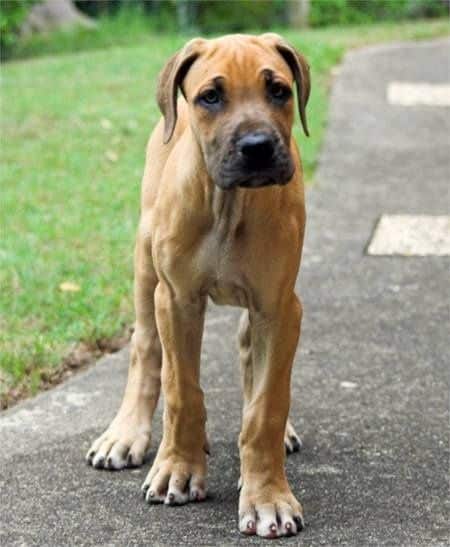 You will take the dog home with you and have a contracted obligation to care for it. The rescue will give you this information in advance and may require you to medicate, feed a specific diet, report problems and provide a certain amount of enrichment and exercise each day.
You may need to care for the dogs medical and post-surgical needs including giving medications or insulin injections, helping the dog gain or lose weight, and providing appropriate post-op care following spay/neuter or other surgeries.
This work is important and can be incredibly fulfilling!
FIRST CHOICE TO ADOPT
Most rescues give the foster home the first chance to adopt the dog, even puppies! Fostering is one of the best ways to adopt a new Great Dane because you'll get to trial them in your home and find the one that you cannot let go of.
A lot of people will successfully foster and rehome several dogs, and then one special dog will land in their home that they just cannot imagine sending to anybody else.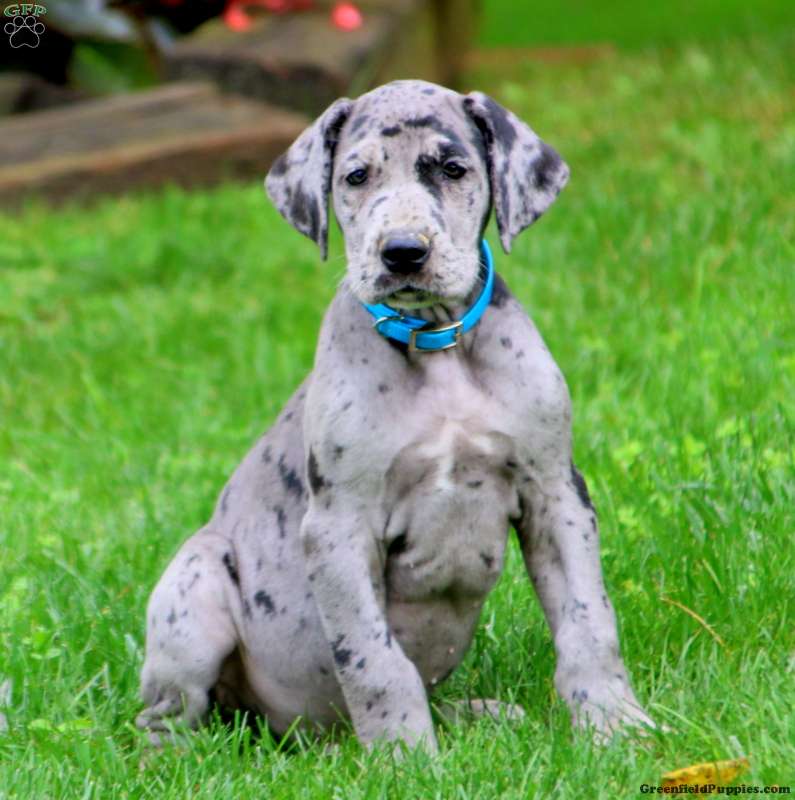 This is called 'foster-fail' and it's one of the most beautiful parts of being active in the Great Dane rescue community!
If you choose to adopt your foster dog, you'll have to pay the adoption fee. At that point you accept all responsibility for the dog (medical care, expenses, food, etc.) and instead of being a foster, you'll be a rescue dog owner!
BEHAVIORAL CONSIDERATIONS
Some Great Danes in rescue come with behavior, training and temperament problems. Be honest with the rescue about what you are able and willing to deal with!
You will very likely need to give the dog time to decompress (3-12 weeks), and you will need to set new boundaries from day one (this includes revisiting potty training 101 and constant supervision to avoid marking, barking, guarding, destruction and fence jumping until you get to know the dog).
5 Leash Training Tips
Puppy Training: 5 Mistakes in Training
What is Balanced Training?
Respect Training Tips: How to Train Your Puppy Great Dane
Is My Great Dane Being Aggressive?
As a Great Dane foster, it's helpful to have a good, modern understanding of canine behavior and body language. We will be sharing more resources on this soon! 
Not all Great Danes like other dogs, some don't love people, others are timid and fearful and some have training issues. They are like humans and come with their own preferences. Be open to these differences and understand how to work with them.
The rescue will likely have at least one dog trainer and behaviorist that they trust with whom you can work closely.
INTERESTED IN FOSTERING?
Most rescues have a few basic requirements, but may be flexible:
Fenced yard
Giant breed experience
References
Home often
Willing to crate train
No young children
Existing dogs are well cared for and up to date on vaccines and medications
Even if you submit an application, you can always decline to foster a dog if the opportunity comes up and the timing isn't right. We encourage you to submit now!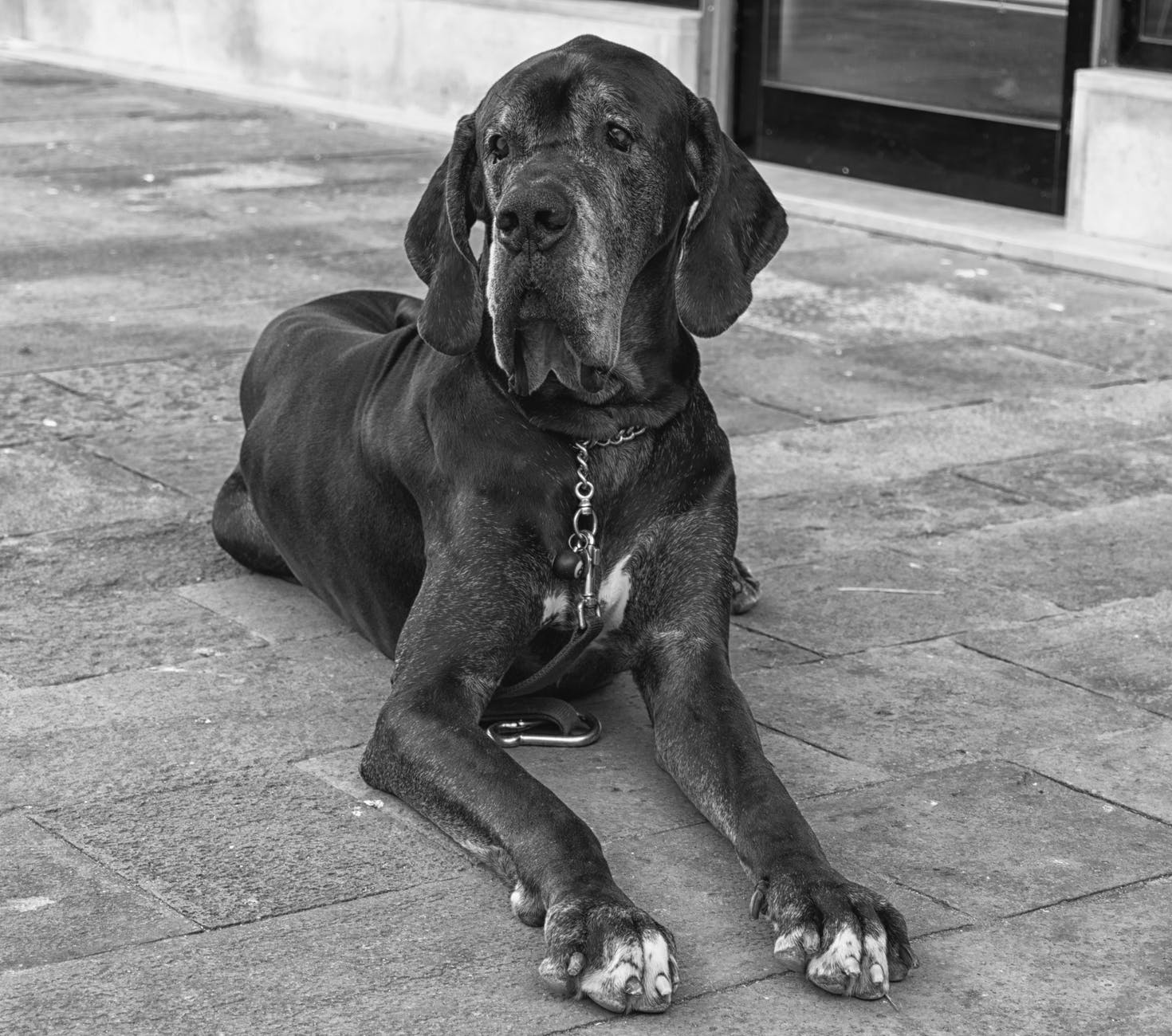 Want to support rescues but aren't currently able to foster or adopt? 501c3 rescues value your direct donations. Many are connected with Amazon Smile. Every dollar counts!