A Great Dane Chihuaha Mix? Sort of- but only because family is made with love and not blood.
Great Danes may not be the designer dogs that a tiny Chihuahua is, but this Great Dane has put it upon herself to design the perfect life for her new puppy: two tiny female Chihuahua who was without a mother and needed breastfed.
Why was Birdie not spayed? Read more here about why her pet parent waited to spay her.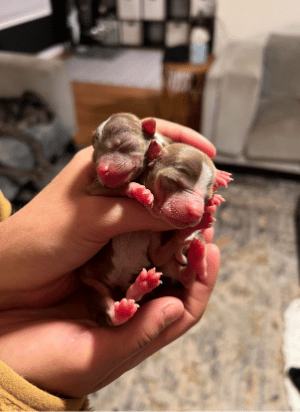 GREAT DANE CHIHUAHUA MIX: CAN THE TWO COMBINE TO FORM A MOTHER/DAUGHTER DUO?
Some may say that having a Chihuahua mix and bond with a Great Dane is a hard task, but not with Birdie, a two-year-old female Great Dane who was experiencing a 'phantom pregnancy'.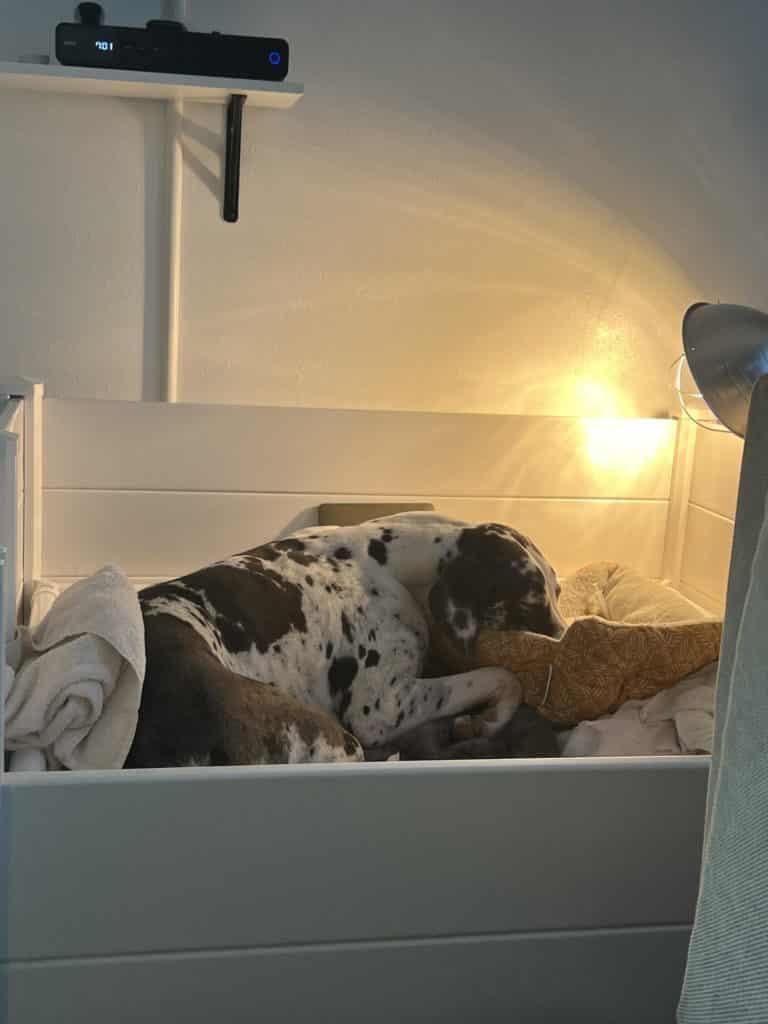 A false pregnancy, otherwise known as a phantom pregnancy, is a hormonal condition that can occur in both humans and animals. For Birdie, this meant that her body was going through the motions of pregnancy without actually carrying a litter. Only a handful of dogs will actually experience a false pregnancy, which can lead to some serious health concerns.
Although she wasn't carrying any puppies of her own, Birdie's milk came in and she began to lactate. This is what led her dog mom to take her to the vet to get some veterinary advice on the lactation and hormone issues.
HEALTH CONCERNS ASSOCIATED WITH A FALSE PREGNANCY IN DOG BREEDS
Since false pregnancies cause a Great Dane to lactate and can drag on for weeks, sometimes months, the risks can take a toll on the dog.
The risks of dogs experiencing a phantom pregnancy, although extremely rare, include :
-Dehydration
-Lethargy
-Weight loss
-Anemia
-Mastitis (infection of the boobs due to stagnant milk)
-In some cases, a false pregnancy can lead to pyometra, which is a life-threatening infection of the uterus. 
When this gentle giant went to the vet, the veterinarians solution was surprising!
BIRDIES PRESCRIPTION TO BRING HOME THE SMALLEST DOG BREED
Dogs, like humans, will have hormones that need to be 'flushed out' of their system after pregnancy.
Since Birdie's system was telling her she was pregnant, her veterinarian suggested that both the mother and Birdie foster two little Chihuahua puppies!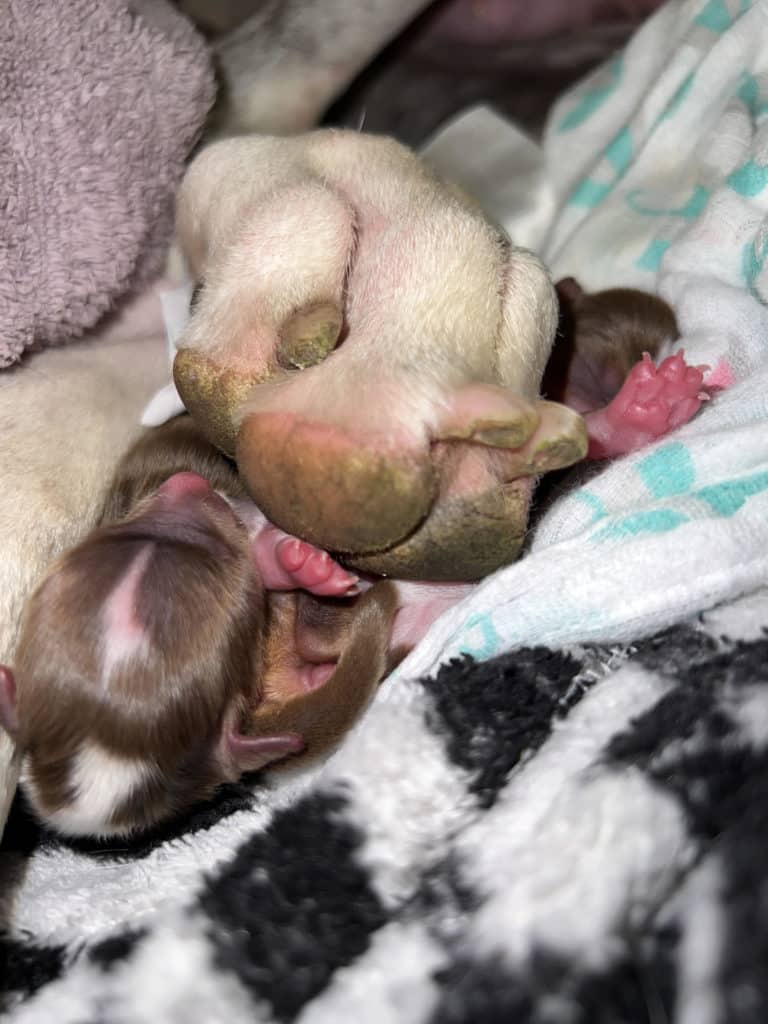 These female chihuahuas had JUST been left on the side of the road, and likely wouldn't survive without a mother just like birdie. The vet recommended that both the Chihuahua puppies go home with Birdie and she could feed them and nurture them as her own dogs since she would never produce puppies on her own.
GREAT DANE CHIHUAHUA FAMILY: MOTHER AND BABIES
And so it happened- a Dane and a Chihuahua relationship had begun. Big dogs and small dogs don't get along- you say?
Well, even though Froggy and Ducky were quite the huge personality, Birdie the gentle Great Dane was able to handle them.
The Chihuahua puppies were small pups- only 2.5 and 3 ounces, but you cannot underestimate Gentle Giants.
TWO BREEDS, ONE FAMILY
Despite the huge size difference, Birdie the female Great Dane became the best 'stand in parent Chihuahua' that she could ever be.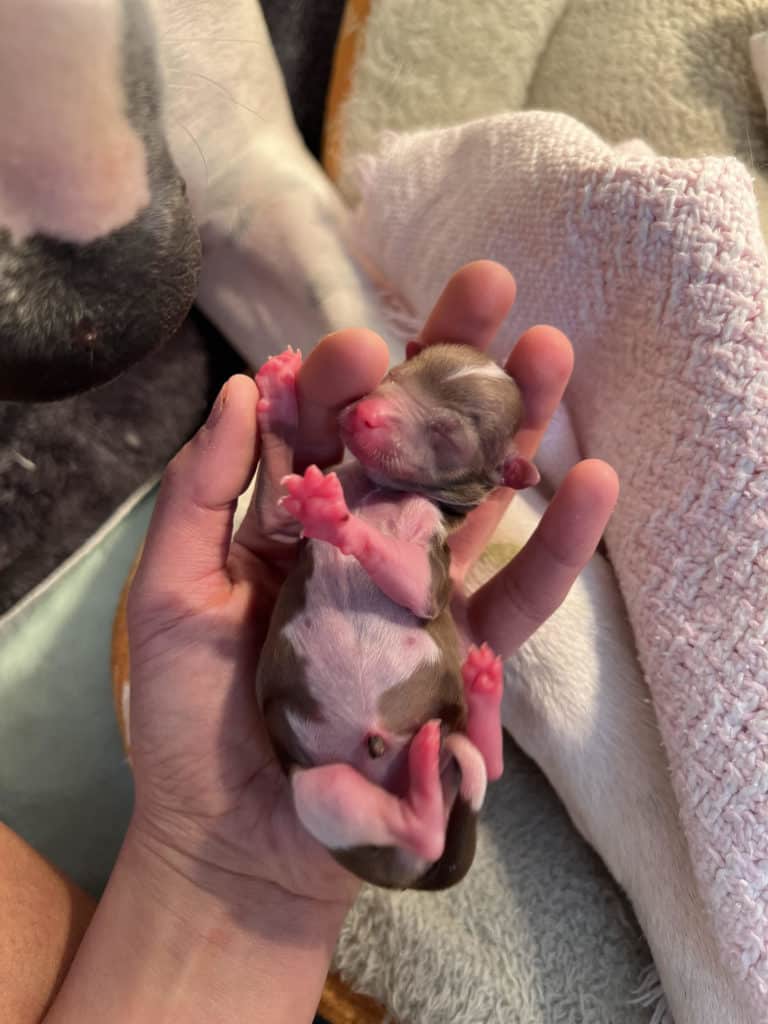 She began to nurse the puppies just like any other small dog would.
Froggy and Ducky were totally best friends, companion dogs to one another, and they utterly loved having a Great Dane as their mother.
A GREAT DANE AND A CHIHUAHUA: BIRDIE AND FROG AGAINST THE WORLD
Unfortunately, the life expectancy of a preemie Chihuahua puppy is not that long as they are underdeveloped.
If a massive Great Dane could heal this little Chihuahua with love, she would have survived.
However, even with the nutritious breast milk and occasional hand feed of the humans in the house, Ducky was unable to survive after day 10.
Now, it was just a Great Dane and a Chihuahua- Froggy and Birdie against the world.
DOG LOVERS EVERYWHERE ROOTING FOR BOTH THE GREAT DANE AND THE CHIHUAHUA
Over time, these two dogs grew into the hearts of many across the world.
Some people joked that Froggy was a Great Dane, or at least she was going to wake up one day and think she was a Great Dane.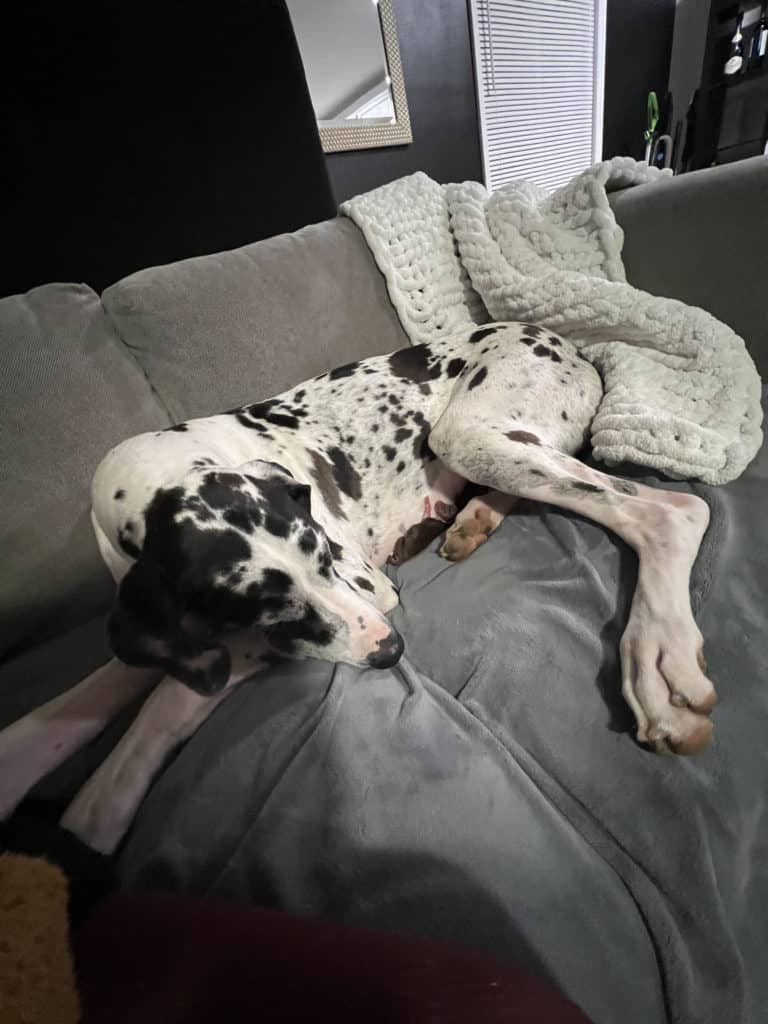 Many people loved how Froggy the Chihuahua was being raised in a home with Great Danes.
Some people said that Froggy should be called a 'Great Dane Chihuahua' or that they were 'Chi Dane Dane puppies'. The Great Dane / Chihuahua combination made its way into people's day's, brightening and putting a smile on anybody's face who got to encounter these special dogs.
ONE SPECIAL GREAT DANE TAKING CARE OF ONE SPECIAL CHIHUAHUA
The Great Dane Chihuahua relationship kept evolving, breaking every dog stereotype known to man!
Who knew that Great Danes could be so utterly gentle and have such a motherly instinct.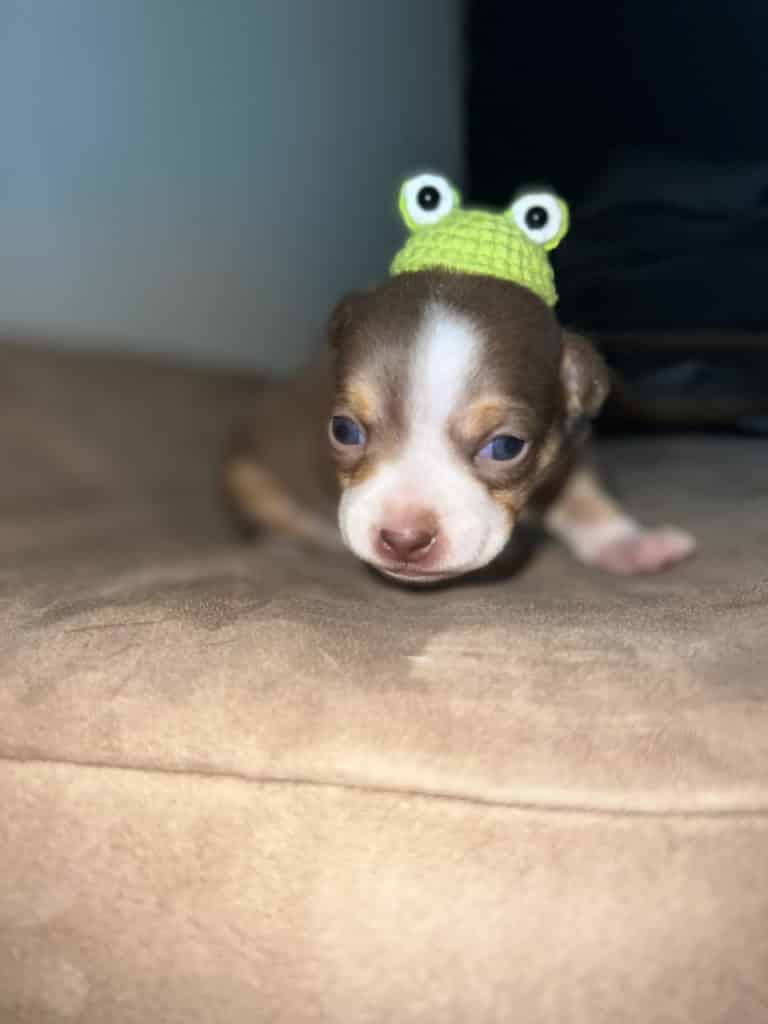 This little female Chihuahua seemed to have landed the jackpot with her Great Dane mama.
'Out of all dog breeds, this Chihuahua is luckiest to have found a Great Dane', one commenter said.
"This is the cutest Chihuahua Great Dane mix ever", another said!
WHAT IS NEXT FOR THIS GREAT DANE CHIHUAHUA DUO?
When Froggy is a bit bigger, she will continue to get healthier and get ready to find her forever home.
Her little short legs will carry her on many adventures. She might go to the dog park, she might go to the pet store, and she might go for a drive with her new family.
But, what we do know is that she will always remember Birdie as the dog who saved her life.
She will always remember Birdie as the dog who became her mother, and that is something that not all dogs can say.
A GREAT DANE CHIHUAHUA MIX
Although people have joked about Froggy being a Great Dane Chihuahua mix, Great Dane Chihuahua mixes are an unethical designer dog due to the size difference between a Great Dane and a Chihuahua.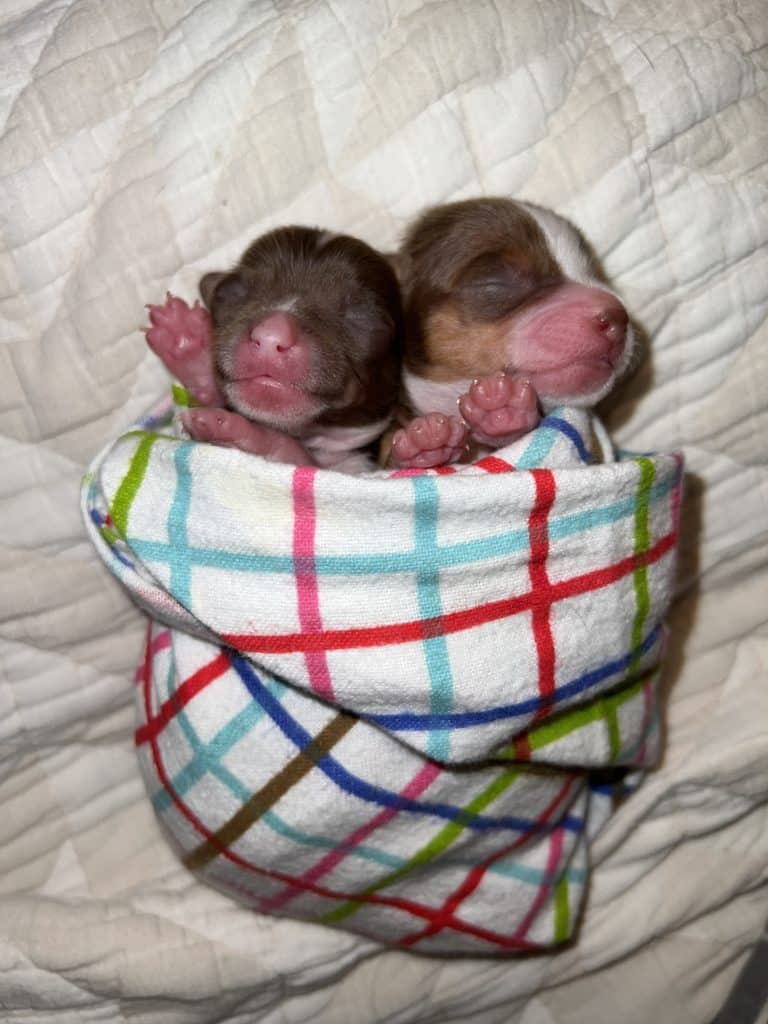 A Great Dane Chihuahua mix (Chi Dane Dane) should not be bred. A Chihuahua mother should naturally mate with a male Chihuahua. Likewise, a female Great Dane should mate with a male Great Dane.
ARTIFICIAL INSEMINATION AND DESIGNER DOGS
Dog breeds are more and more inseminated for human pleasure. Artificial Insemination is not inherently a bad thing. A dog like a Great Dane might need inseminated even with another male Great Dane who might be bigger than her. Some male Great Danes are twice the size of a female Great Dane, and artificial insemination is the safer choice.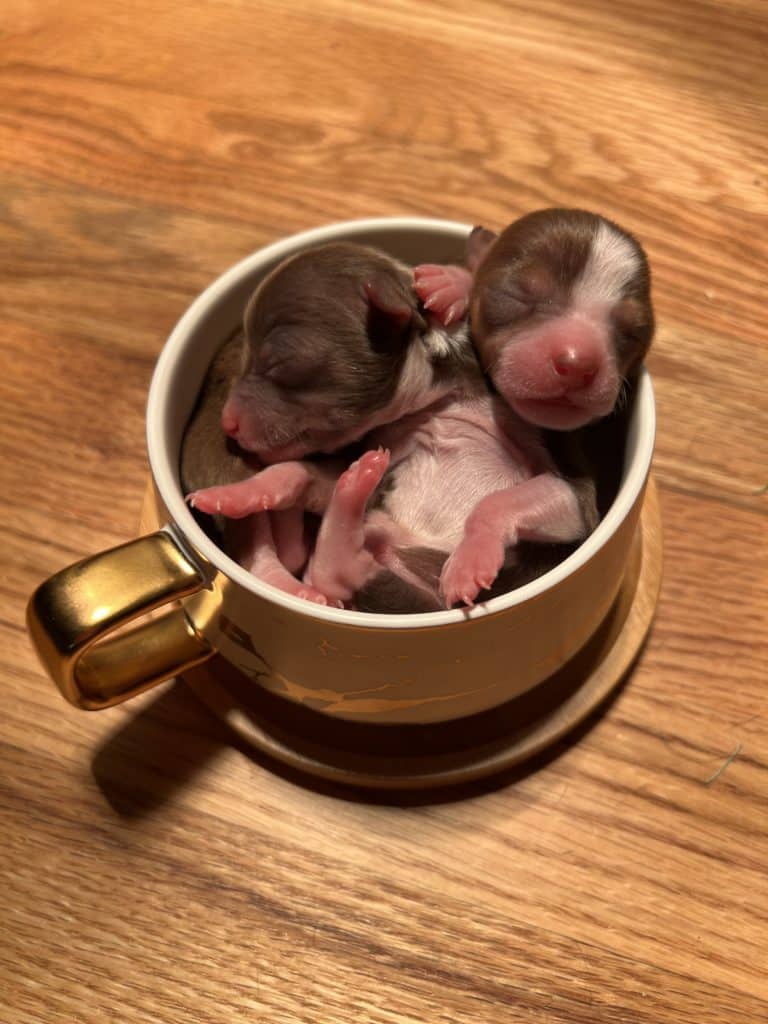 However, a dog the size of a Chihuahua should never breed with a dog the size of a Great Dane. The average person would consider this practice animal abuse as this 'designer breed' of Great Dane Chihuahua mixes is decreasing the life expectancy of dogs all around.
If someone is trying to sell you a 'Great Dane Chihuahua' as a 'rare dog' or 'designer dog', you should run! This dog will NOT be healthy. Most 'Chi Dane Danes' are just scam breeders trying to sell naive owners that they are getting a rare breed that nobody else can come by.
No matter what- the average lifespan of this dog with both a Great Dane and Chihuahua mated together will not be great.
Let us know what you think of the Birdie and Froggy duo!