If you're considering adding a new dog to your family, you may want to ask one important question: How much do Great Danes cost?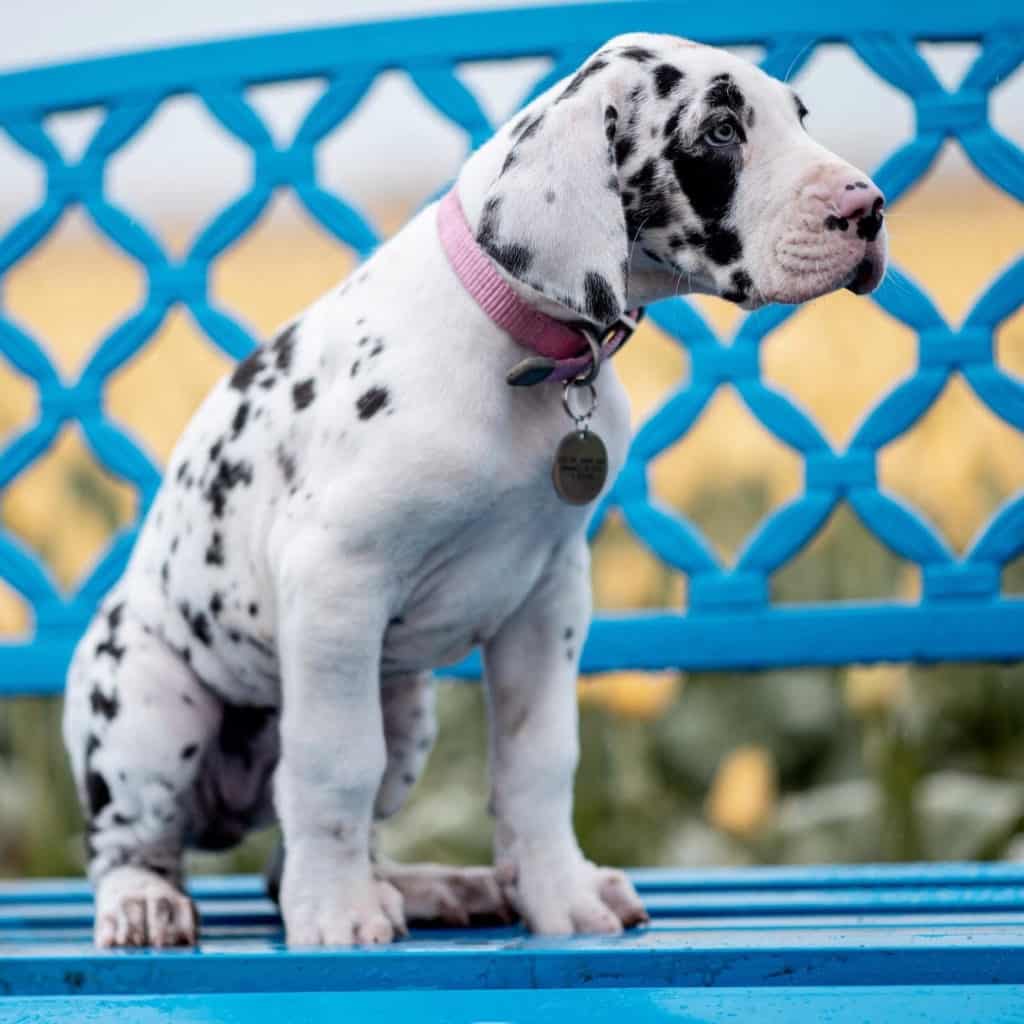 The price of the breed can vary depending on a number of factors. Where you live, the breeder you choose, the food you feed, and many other factors play into the average cost of a Great Dane over the course of these hugs dog's lives.
In this blog post, we will break down the cost of owning a Great Dane so that you know what to expect and do not get blindsided with their yearly cost and lifetime cost.
How Much Do Great Danes Cost? Can I Afford a Great Dane?
Great Danes are among the largest dog breeds in the world, and their impressive size comes with a corresponding price tag. A Great Dane puppy can cost anywhere from $500 to $2,000, and the cost of feeding and caring for a Great Dane can be significant.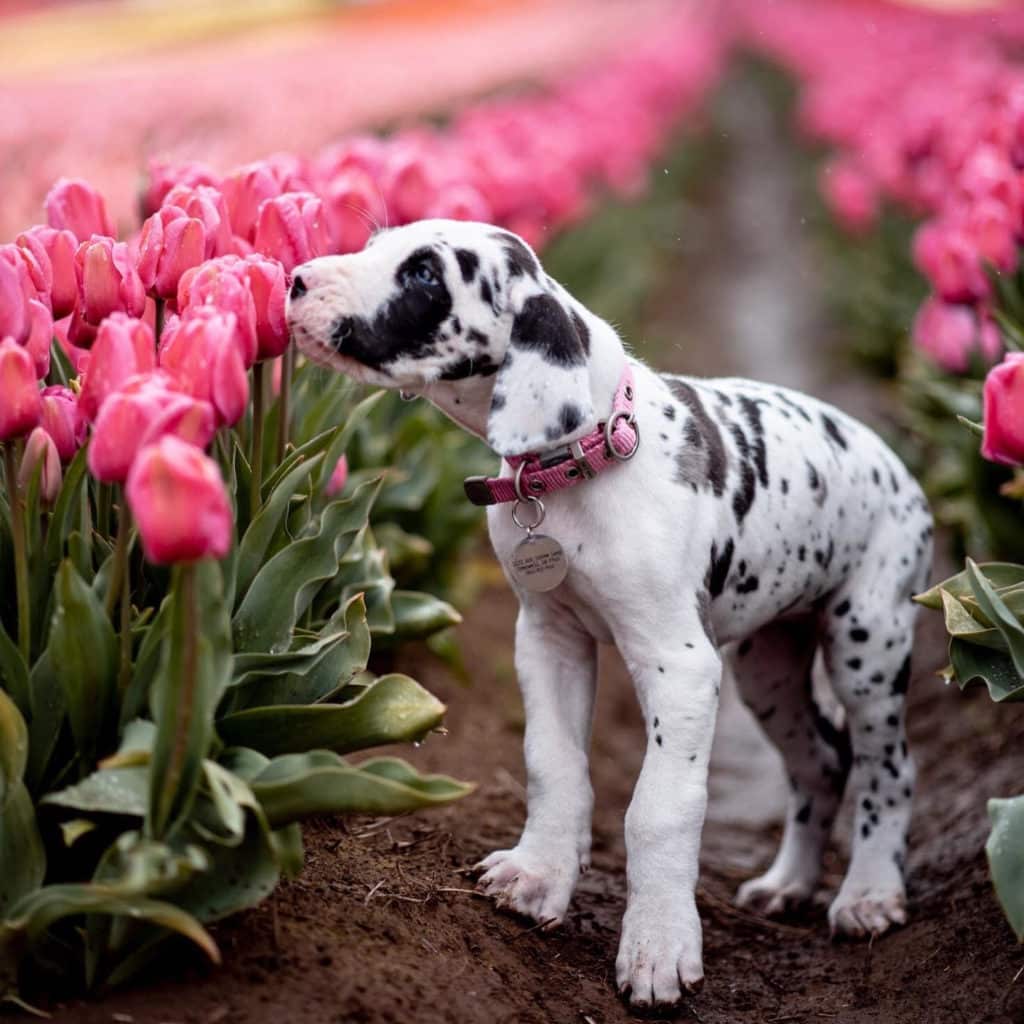 Great Danes are huge dogs, and they require a lot of food and exercise. They also tend to have health problems related to their size, so veterinary bills can be expensive.
As a result, Great Dane ownership is not for everyone. Before you commit to buying a Great Dane, be sure to do your research and make sure you can afford the up-front cost and ongoing expenses.
Let's dive in to some of the factors to consider with Great Dane price.
A Great Dane puppy is likely to cost between $500-$1,800 with the average price being $1,000. First-year expenses are around $3,415 and will be about $2,075/year (or $173/month) after that. Through the dog's lifetime, the average cost of owning a Great Dane is $20,015.
Upfront Costs: Puppy Prices of Great Danes
The cost of actually purchasing a Great Dane puppy varies TREMENDOUSLY.
Some Great Dane breeders sell puppies for $300-$500, and some sell for up to $5000.
Just know, the cost of buying a Great Dane is USUALLY a red flag. If the price of your Great Dane is being estimated at just a few hundred dollars for 'purebred' Great Danes from a breeder: Red Flag. Those Great Dane puppies are definitely not health tested and genetically sound.
Likewise, if you are speaking with a breeder who wants to sell you a Great Dane for upward of $4000-$5000, they are most likely scamming you.
The average price range you should expect to pay from reputable breeders to become a Great Dane owner is about $2000. By doing your research into a quality breeder, you will ensure that you are looking at quality dogs.
A word about getting a "show quality dog"
We hear many people state that 'they don't care if their dog is a show dog' or 'they don't want to make their dog go to shows'. That is COMPLETELY fine, and you can make your decision as it is your dog.
However, I think there is a misconception that show dogs are 'different' or 'snobby breeders' create show dogs. A show breeder will put hours and hours of time into your litter, complete all of the ethical health tests for the bitch and sire, and ensure that you are receiving a wonderful dog- no matter if you choose to show him or not. Do not automatically negate the option of pursing a dog from a show breeder just because you do not want to take your dog into the show ring. A show breeder typically has had professional training with the breed and produces breed standard dogs.
A word about the AKC
MANY scam breeders use the words 'AKC Registered' to try and sell you on a dog that might otherwise not be healthy.
Ultimately, the bar is set VERY low for a breeder to register their litter with the American Kennel Club. The American Kennel Club requires NOT health testing. In other words, you COULD be buying from a backyard breeder with an AKC paper to prove… well, nothing.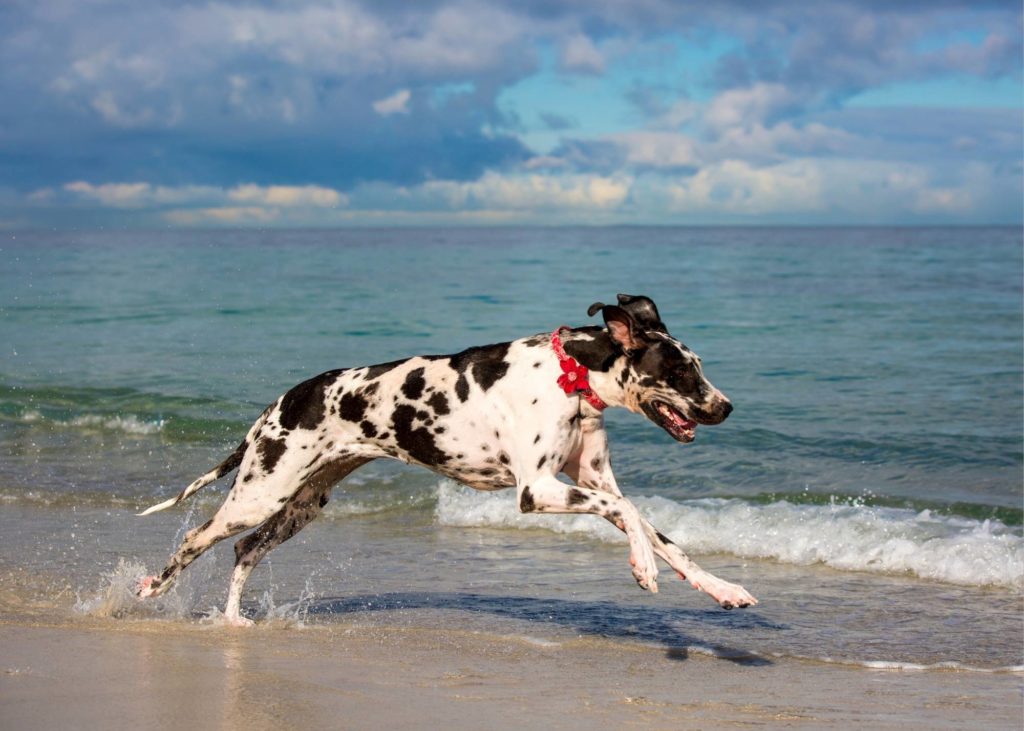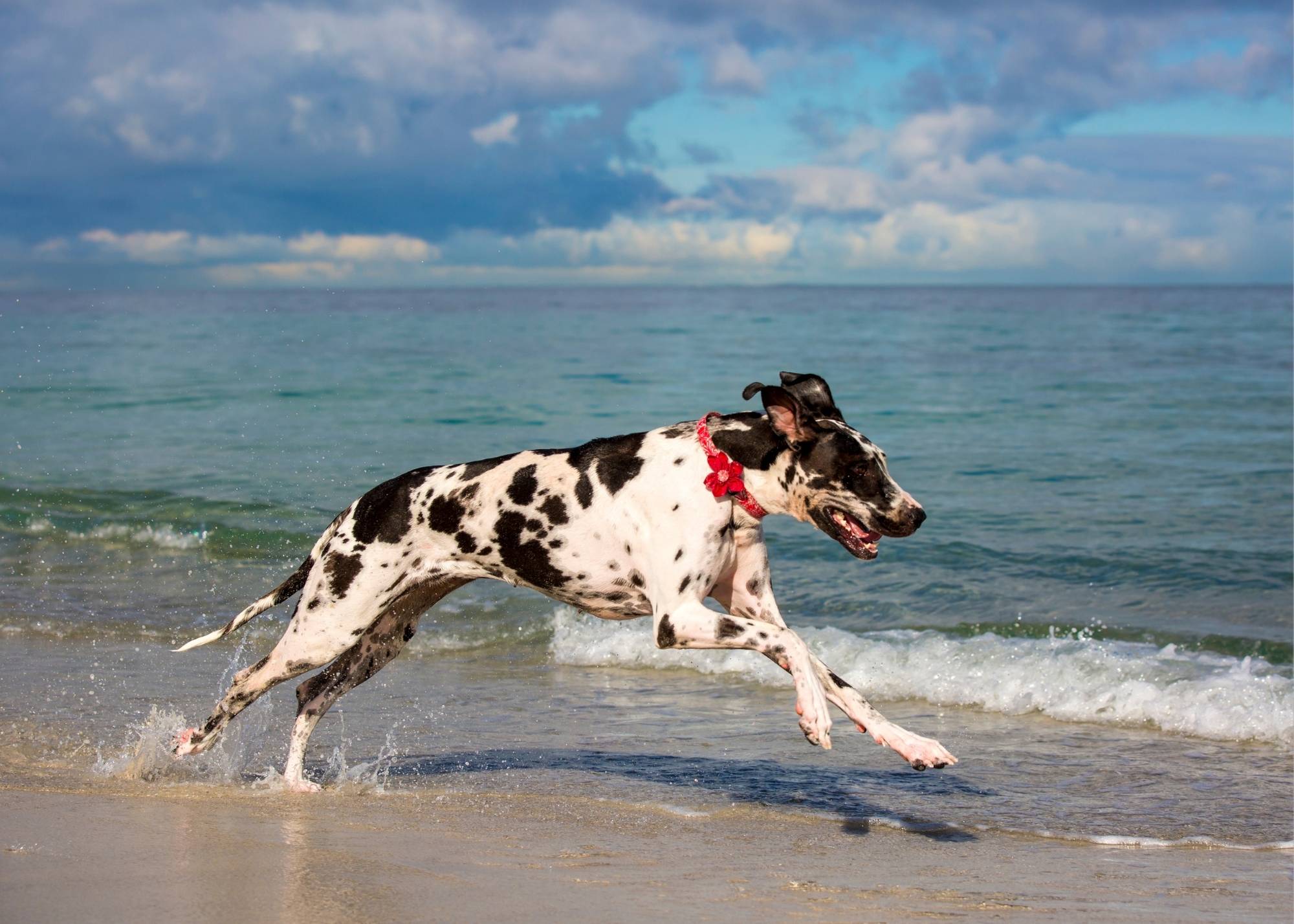 AKC Papers are NOT Enough! Read Here
Do your due diligence!
So, if you're looking for a quality dog with minimal health issues or health conditions, you'll want to find a reputable breeder who can provide you with a purebred Great Dane that comes from genetic lines that have been FULLY health tested.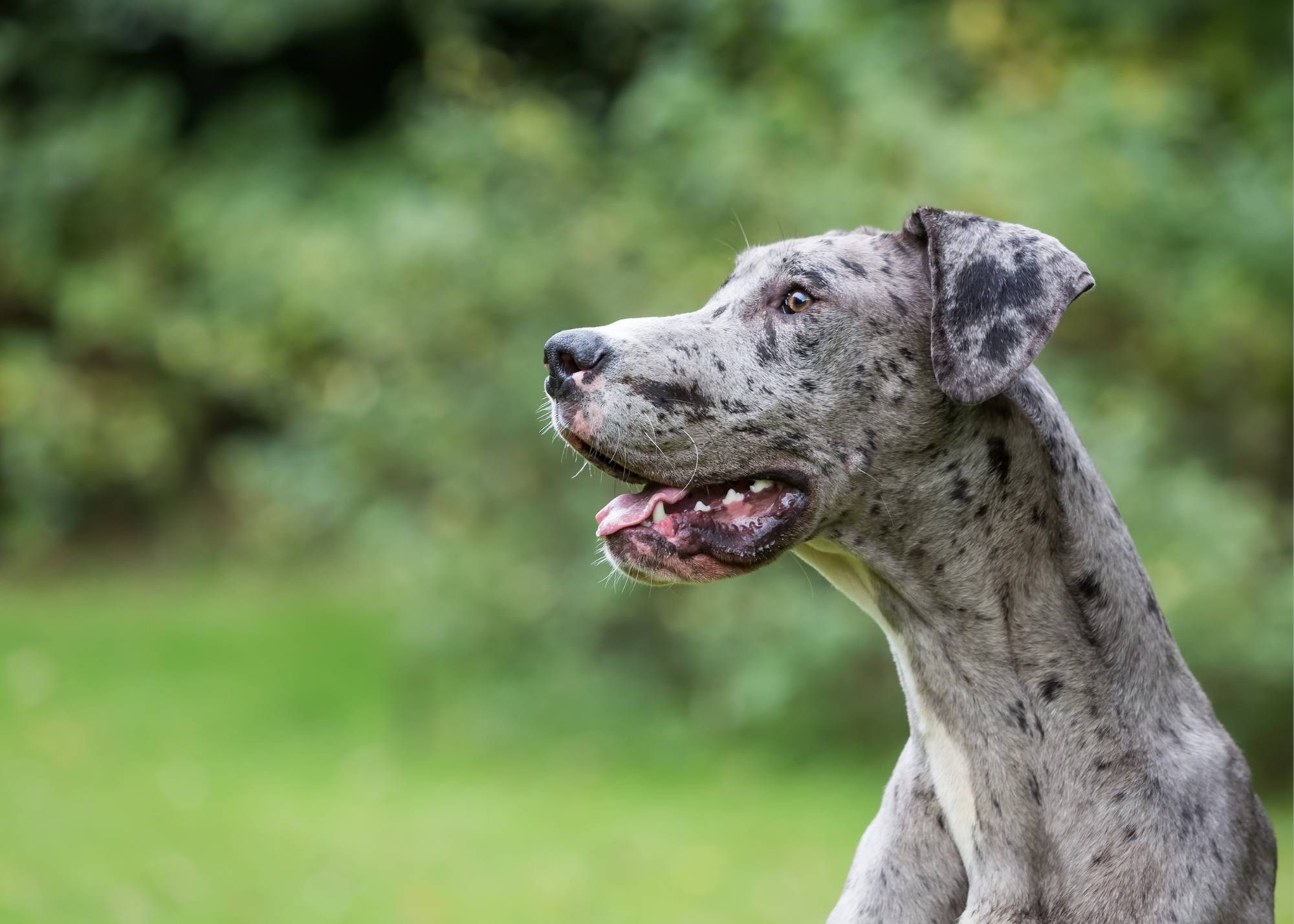 And yes, be prepared to pay a higher, but fair price for one of these dogs.
Pet Insurance for your Great Dane Puppy
The very first thing a new dog owner should consider is pet insurance.
Every experienced dog owner knows that veterinary expenses can add up VERY quickly- especially with Great Danes.
Vet visits usually average about $200 for standard care / puppy vet visits and vaccines / or routine check-ups. With additional treatments like stool samples, bloodwork, or tests for complications the price for Great Dane health care can increase tremendously.
Medical procedures such as spay / neuter can cost anywhere from $400 – $2000 depending on the licensed veterinarian that conducts the procedure.
Emergency vet visits are much more expensive, costing an unpredictable amount of money. Emergency health care is something that many owners don't plan for- broken limbs, torn muscles, bloat, or random need for stitches, etc. Emergency health care can quickly add up to tens of thousands of dollars for a giant dog with a larger health problem who needs to spend one or more nights in the emergency vet.
Pet insurance is one way for a dog parent to provide quality health care for their large dog without completely draining their savings and monthly income.
In my opinion, if you are the owner of a large dog, it is almost an essential purchase.
Adoption Fees for Large Breeds
When it comes to adopting large breed dogs, many people wrongly assume that they need to pay large adoption fees.
However, the truth is that puppy mill puppies are typically the most expensive.
In contrast, average-quality large breed dogs can often be adopted for a very reasonable fee.
While these animals may not have perfect markings or the best bloodlines, they can still make excellent pets and will provide plenty of love and companionship. The downside of adopting a Great Dane from a rescue is that you are unable to trace its genetics, and therefore the health of your Great Dane in the long term is pretty unpredictable.
Buying Great Danes from Pet Stores
Additionally, please beware that buying a Great Dane from a pet store absolutely should not be an option. Pet store puppies are fueled by puppy mills who outsource their dogs to these pet shops in order to benefit financially and stuff their pockets with income. It is tempting not to want to 'save' pet store puppies, but you have to remember the breeding stock of adult dog that remains back at the puppy mill- a problem that you are paying to continue by purchasing Great Dane from a shop.
Rescuing a Great Dane Average Price
The average price of most gentle giants from adoption is about $400, which is significantly less than purchasing a Great Dane from a breeder. So, if you're looking for a puppy but don't want to break the bank, consider adopting a larger dog from your local shelter or rescue organization instead of buying one from a puppy mill. After all, every dog deserves a loving home, no matter what its size or pedigree!
How Much Does Great Dane Grooming Cost?
The average cost of grooming your Great Dane is relatively minimal, considering a few factors.
Do You Want to Use a Dog Groomer?
If you want or plan to use a dog groomer with your Great Dane, the cost of grooming will increase tremendously. Due to the size of Great Danes, most groomers charge an extra $20 – $40 for the added time it takes to complete the grooming process.
At-Home Grooming
If you are comfortable grooming your dog at home, the cost of doing so will be very minimal. Great Danes have short coats that do not require a lot of special care. A simple brushing like the Sleek-Ez will be enough to brush them at home.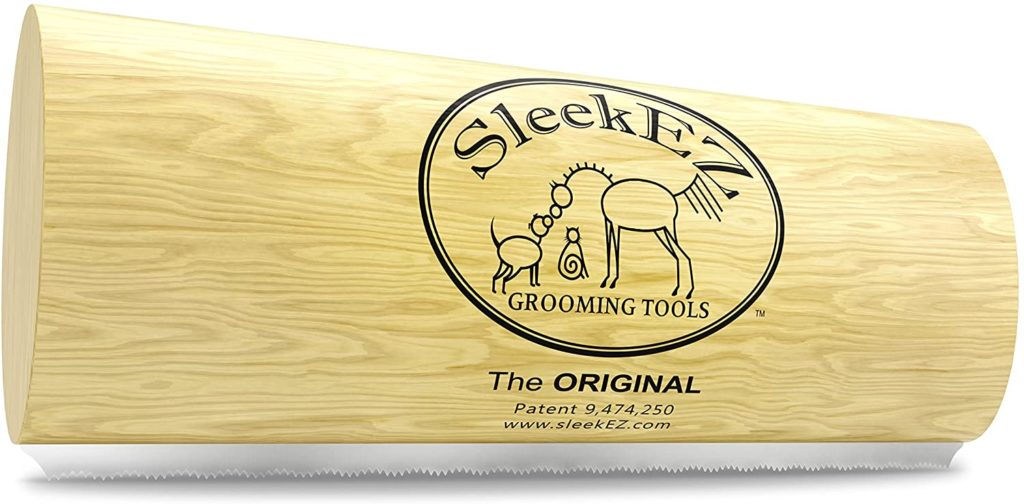 If you're interested in more information about shedding, be sure to click here:
Licensing Your Great Dane
Many owners forget that there are fees associated with bringing home a new dog. One of those costs associated with owning a Great Dane is the cost of licensing your Great Dane with your city or town.
The cost of licensing a Great Dane typically ranges from $15 – $30 per year, depending on where you live.
However, some states offer discounts for spayed or neutered dogs, so be sure to ask about that when you license your dog with the city.
How Much Does It Cost to Microchip Your Great Dane?
A microchip is a device that is implanted under the skin of your dog that contains information about you and your dog.
The cost of microchipping typically ranges from $30 – $50, depending on where you have it done. The purpose of a microchip is so that if your dog ever gets lost, the animal shelter or veterinarian can scan the microchip and get in touch with you.
We highly recommend that all dog owners have their dogs microchipped, as it could potentially save your dog's life one day.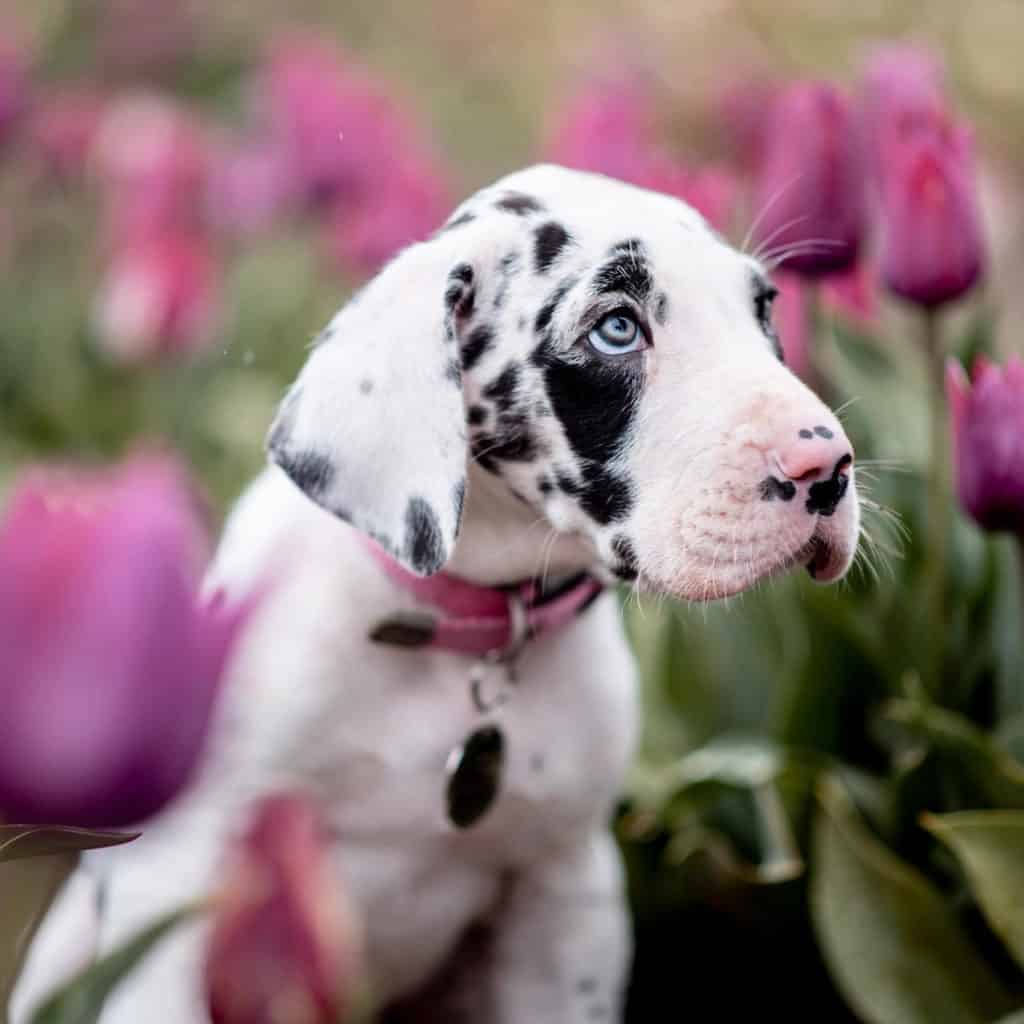 Keep in mind, many shelters and rescue organizations will microchip your dog for free or at a reduced cost when you adopt from them.
Seek veterinary advice on getting your dog microchipped, as you never know when the unfortunate event of losing track of your dog could happen, and a microchip is one method of keeping them safe and being returned to you.
This is one category you do not want to try and save money on!
Pet Care and Dog Walkers for a Giant Breed Dog
Caring for a Great Dane from a puppy to an adult dog comes with 'odds and end' fees such as a dog walker or pet sitter. The average cost of a dog walker is anywhere from $10-$20 / walk which usually consists of 30 minutes to 1 hour of walk or play time.
For pet sitting, the average cost is $20-$40 / day which can include feeding, walking and playing. Usually, pet sitters will charge more to stay at your house rather than their own house. Also, pet sitters will charge additional fees for staying the night.
These services are important to have in place when you first get your dog as they need socialization and exercise just like any other puppy. As a rule of thumb, if your puppy is 8 weeks old, (2 months), they should not be asked to go more than ~2 hours without a potty break, and so forth.
Do Pet Owners ALWAYS Need Pet Care?
But as they grow into adults, these services are not required but may be something you want to consider to keep them socialized and exercised especially if you are at work all day. Typically, pet owners prioritize dog walking regardless of if they have a puppy or senior dog, as it benefits their Great Dane no matter what the age.
Some countries even have laws against keeping your dog in a crate or alone for longer than about 8 hours per day.
Great Dane Prices for Treats and Bones
Great Dane expenses are typically more than other dogs. The one category that Great Dane owners really do not have to pay more for is treats.
Great Dane Treats
Great Danes can usually eat the same treats that other dogs eat, no matter what their size is. That is because even though they are large dogs, you don't want them to eat large treats as their weight is extremely important.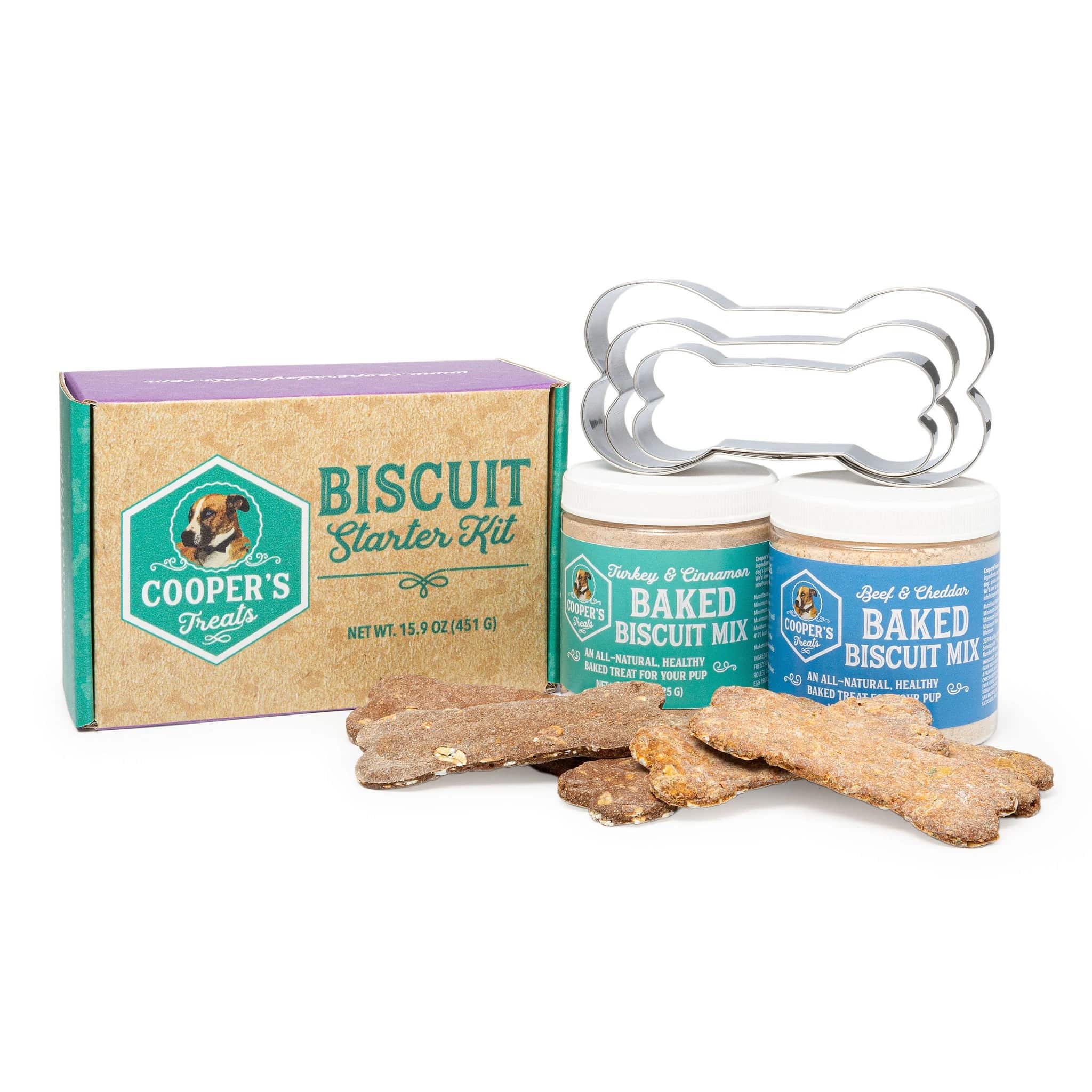 It is totally manageable to motivate a large dog with little training treats, the same as you would a medium sized dog.
Some of our favorite treats are linked below, and run anywhere from $10-$20 per bag, depending on the quality of treats or ingredients that you'd like to purchase.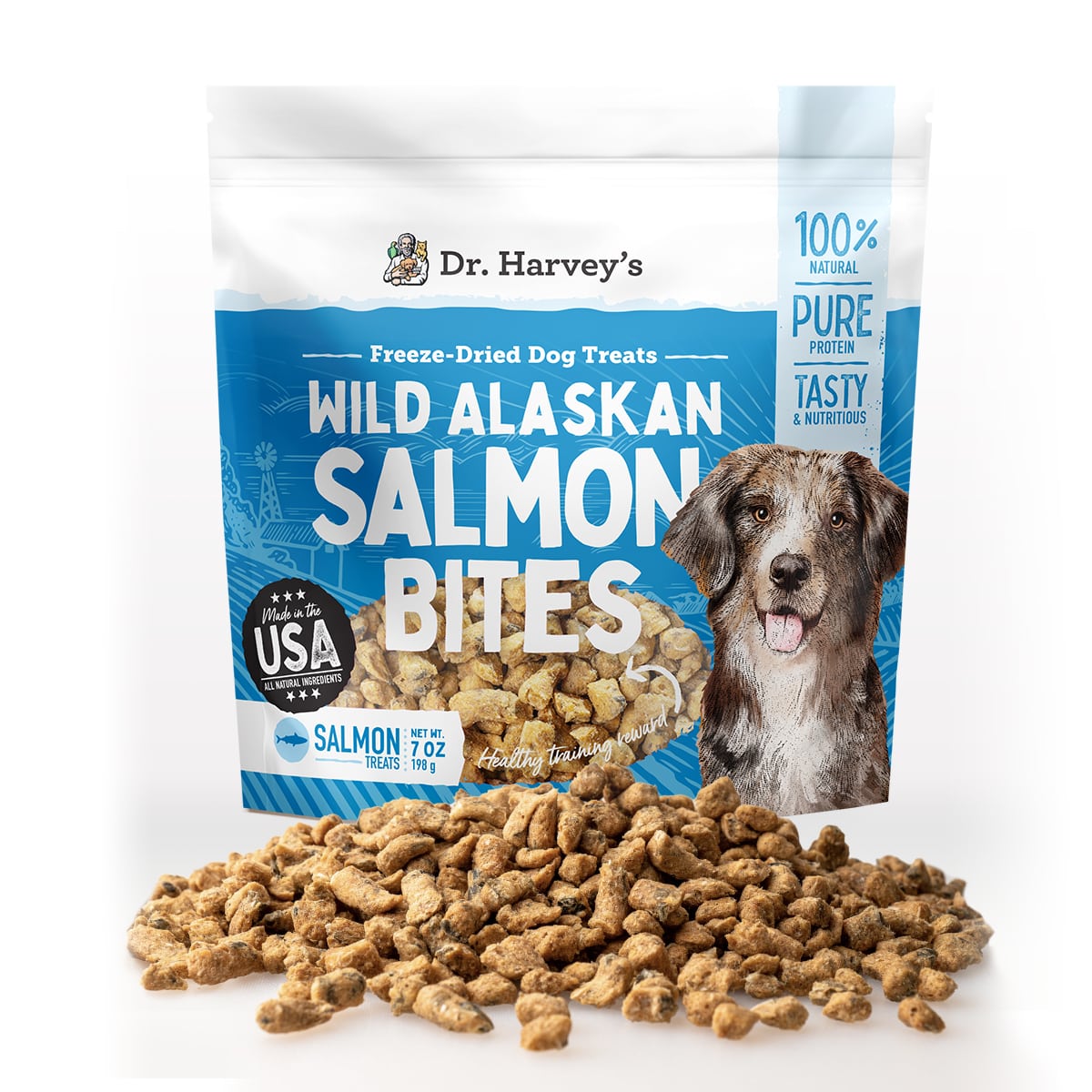 Great Dane Bones
As for giving your dog a chew or a bone, unfortunately they do get more expensive the larger you want them to be.
The key is finding a chew or a bone that lasts your Great Dane a long time, while also at an affordable price.
Farm Hounds Sun Dried Hide
Our favorite are from Farm Hounds, as they are SUN DRIED hide (NOT) to be confused with standard Rawhide. These bones are chemical free AND glue free, allowing for a safe experience. Best of all, they typically last my Great Danes over a month of chewing- off and on as I do not let them chew all of the time.
Here is the link. By using this link, you will receive $20 off: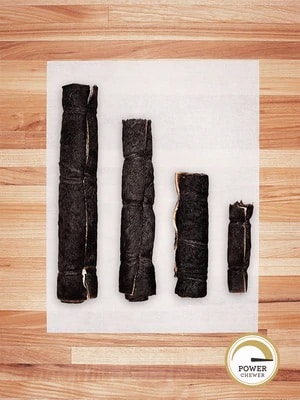 Bully Bones
Another good option for bones are bully sticks. bully sticks come in all different sizes, but the larger the size, the more expensive they become.
They are a good alternative to rawhide as they do not splinter and are easily digestible.
They are a pretty pricey option, as they last quite a long time and are safe. We like this Bully Bone Holder set as I do regularly fear that the dogs will choke on the last inch or two of the Bully Bone.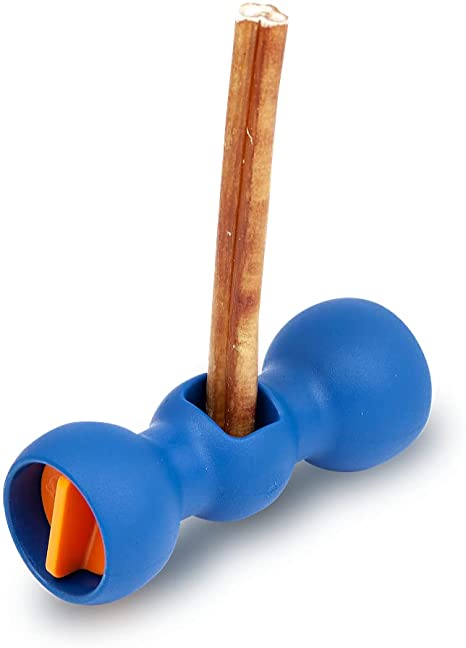 Disclaimer Against Rawhide
Rawhide is very dangerous for any dog, including a Great Dane.
While it is cheaper to give your dog a rawhide bone, we recommend against it as there have been too many cases of dogs choking or getting sick from the chemicals used to treat rawhide.
Rawhide is also sealed with glue, which can get caught up in their stomachs and cause a blockage. There have been many reports of dogs getting extremely sick and even dying due to rawhide.
Do not try to save money by giving your dogs rawhide.
A Great Dane Safe Crate
We are huge advocates for safe and ethical crate training.
Crate training is not cruel, and in fact, it can be very beneficial for both you and your Great Dane.
A safe crate will ensure that your dog has a place to go when they need some time to themselves or when you are away from home.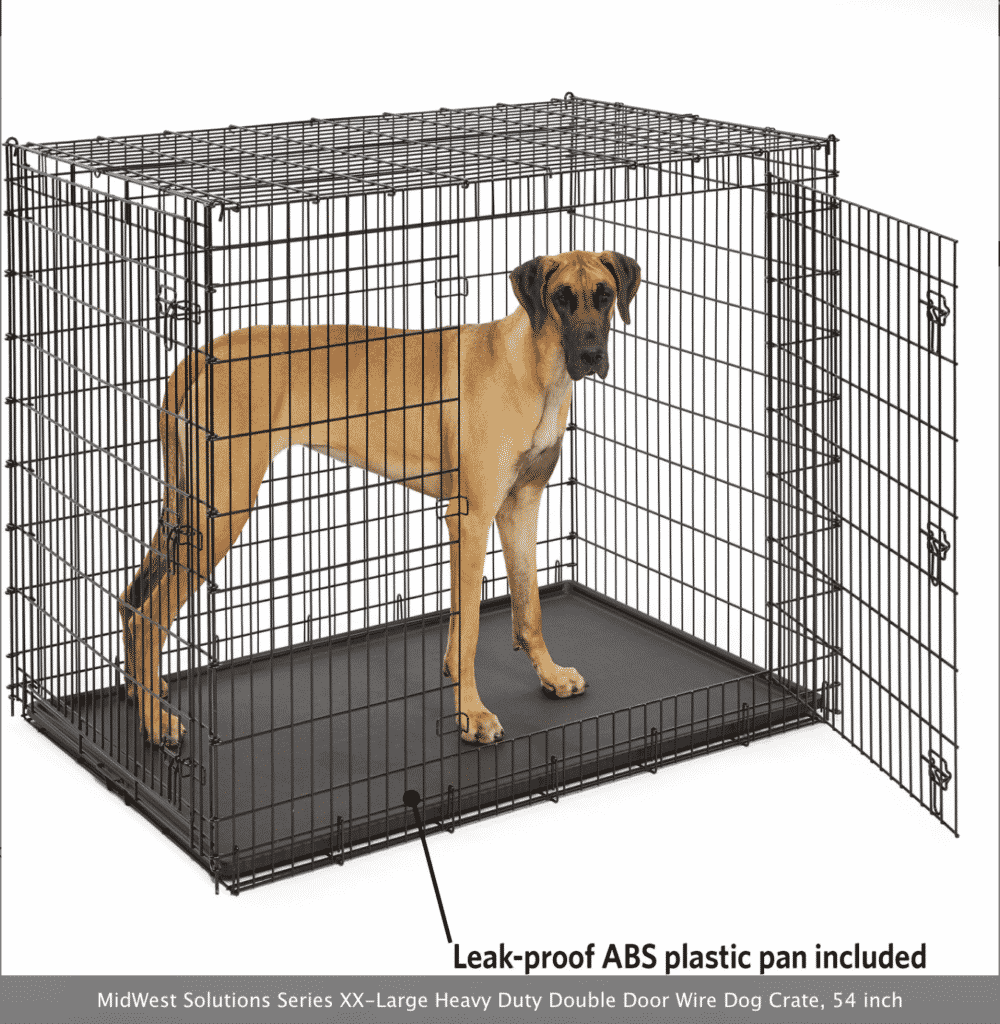 How to crate train a Great Dane: click here
The best way to find a safe crate is to look for one that is made from metal or heavy-duty plastic.
You need to avoid a crate where your pup cannot lay down AND stand up completely. A Giant crate is a must-investment for every new giant dog owner as you can start it small for puppyhood and make it larger as they grow.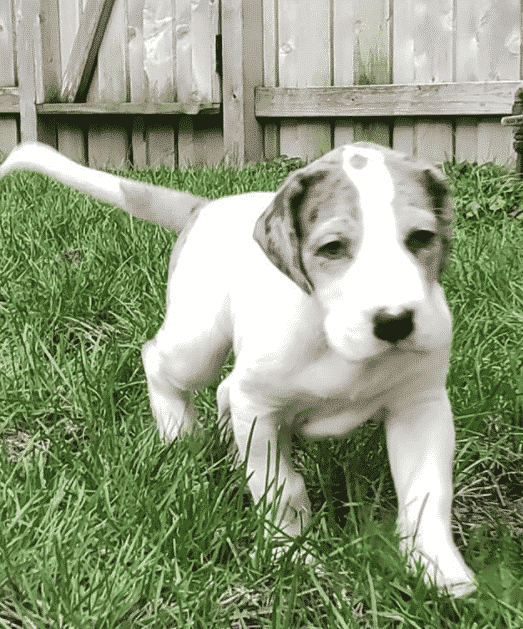 A Big Bed for a Big Dog
It is true, a Great Dane's price DOES include a bed.
Why on earth does the price of a Great Dane include a bed? Can't I just grab one at TJ Max?
The answer is, unfortunately, no.
Great Danes have giant joints- elbows, hips, shoulders. They are also very prone to getting arthritis and hip dysplasia.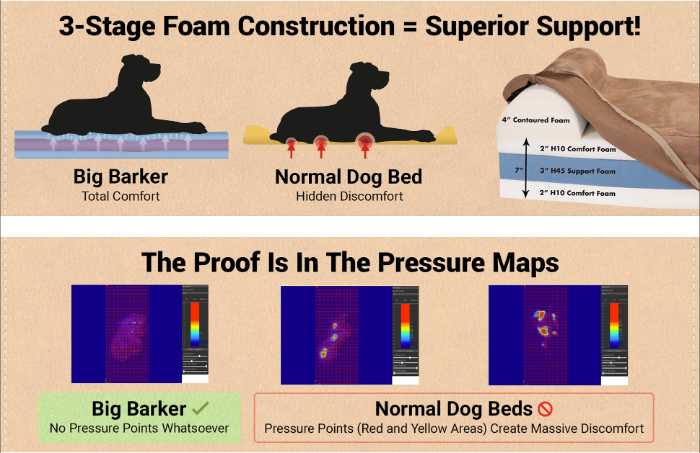 A regular dog bed will not do as the stuffing will flatten within weeks due to their weight and size.
What you need is an orthopedic foam bed that will contour to their bodies and give them the support they need to keep their hips off the ground.
The support from a Big Barker bed can provide them with prevention from things like sores, hygromas, and joint disease.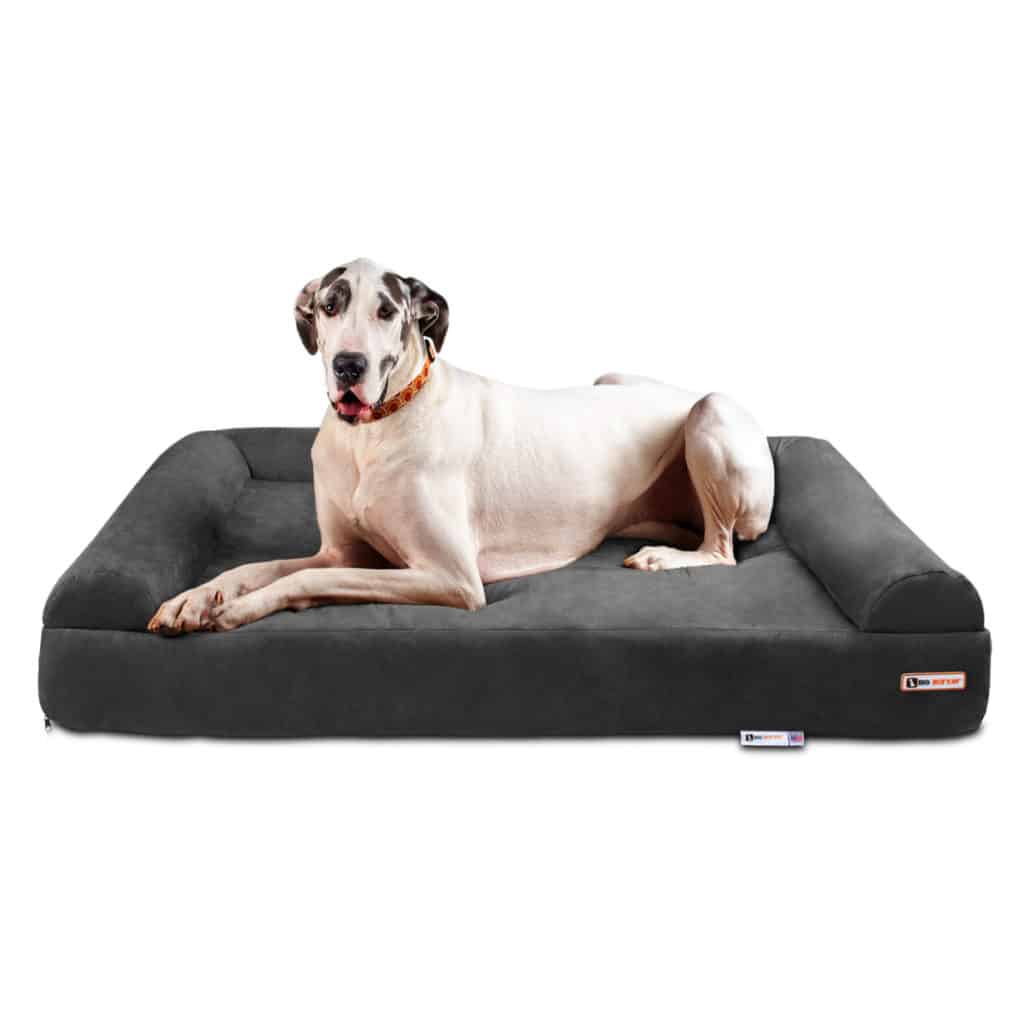 Doggy Daycare for Big Dogs
Some pet parents find that one method to give big dog plenty of exercise and socialization is daycare.
Dogs are most happy when they can run, play, and socialize with other large dogs, and most daycares have plenty of space for this type of activity.
We do not, however, recommend daycare facilities with high dog to human ratio, that keep dogs in kennels for most of the day, and those that you do not completely (and I mean completely) trust. Most franchise dog daycares would fit under the previous category- and we recommend being VERY careful sending your dogs to these places.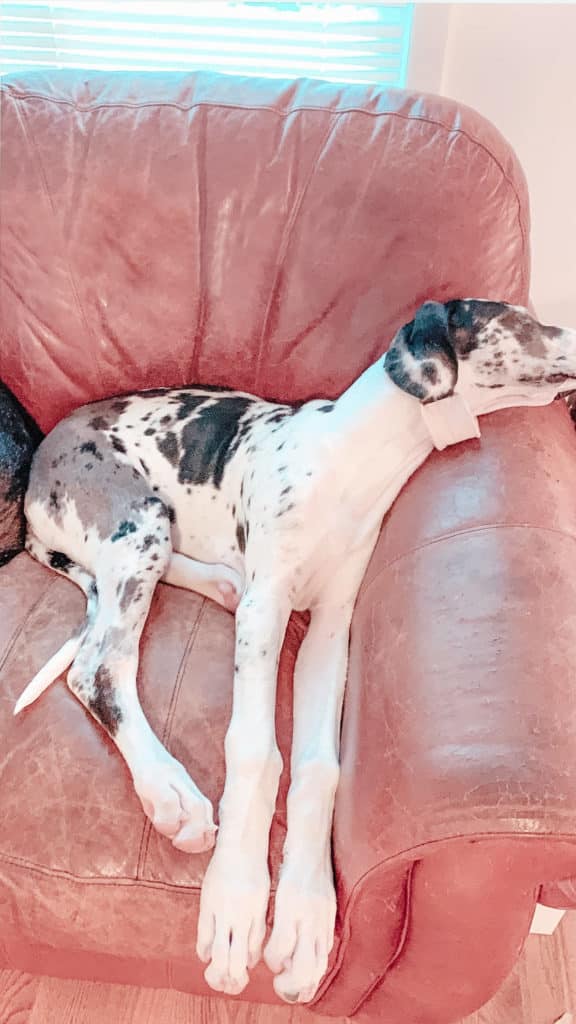 Many in-home daycare programs are a great way to socialize your pup, IF you know/trust them personally and are aware of the techniques that they believe in for training a Great Dane and behavior management.
You can NEVER be too careful with who you leave your dog with!
The costs of a full day of daycare can range anywhere from about $50-100 for a giant dog. Pricy right?
And regardless of what type of breed your dog happens to be, most daycare facilities cater to all kinds of dogs big and small but DO NOT cater to unspayed or unneutered dogs.
So if you are on the 'wait to spay/neuter' train, doggy daycare might not end up being the place for you.
Read more about the pros and cons of spaying your Great Dane prematurely (before 24 months) here: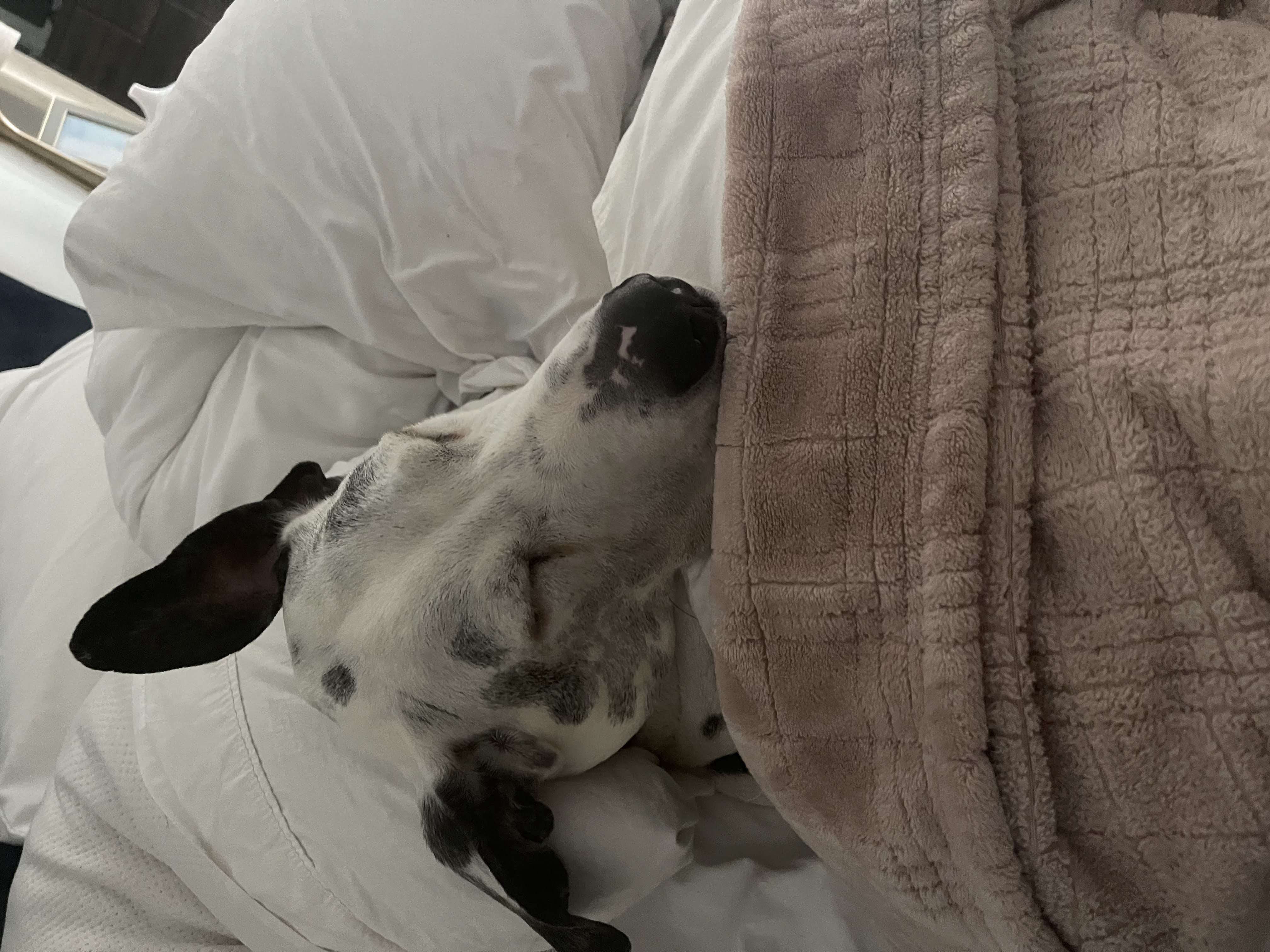 Can early spay or neuter hurt your dog? Check out our blog here.
The Expenses of Feeding Great Danes
Anyone who has ever owned a Great Dane knows that these dogs appetites can range tremendously.
In fact, it is not uncommon for a full-grown Dane to eat more than a pound of food per day if raw fed and over 5 cups of food on kibble. Alternatively, some report that their Great Dane is finicky and picky with its food- not eating much above an average dog.
No matter what, feeding a Dane can be an expensive proposition.
Not only do they require more food than most other breeds, but they also benefit from higher quality food.
While cheaper brands of dog food may be fine for smaller breeds, they simply don't provide the level of nutrition that Danes need. For owners who want to give their dog the best possible diet, it is often necessary to spend more on premium brands of dog food.
Of course, the expenses associated with feeding a Great Dane are just a small part of the overall cost of ownership, but one of the big ones.
We have several resources regarding our favorite foods for Great Danes here on this website.
If you are raw feeding your Great Dane, you can expect to spend anywhere from $150-$300 per month, and if you are feeding kibble you can anticipate about $100/month.
Genetic and Common Health Concerns that Add Up in Great Danes
Danes are big dogs, and unfortunately, that comes with some big health concerns which, in turn, results in some big expenses.
Joint Disease
Hip dysplasia, for example, is a condition that affects the hip joints and can cause pain and lameness. It's estimated that up to 20% of Danes will develop hip dysplasia at some point in their lives.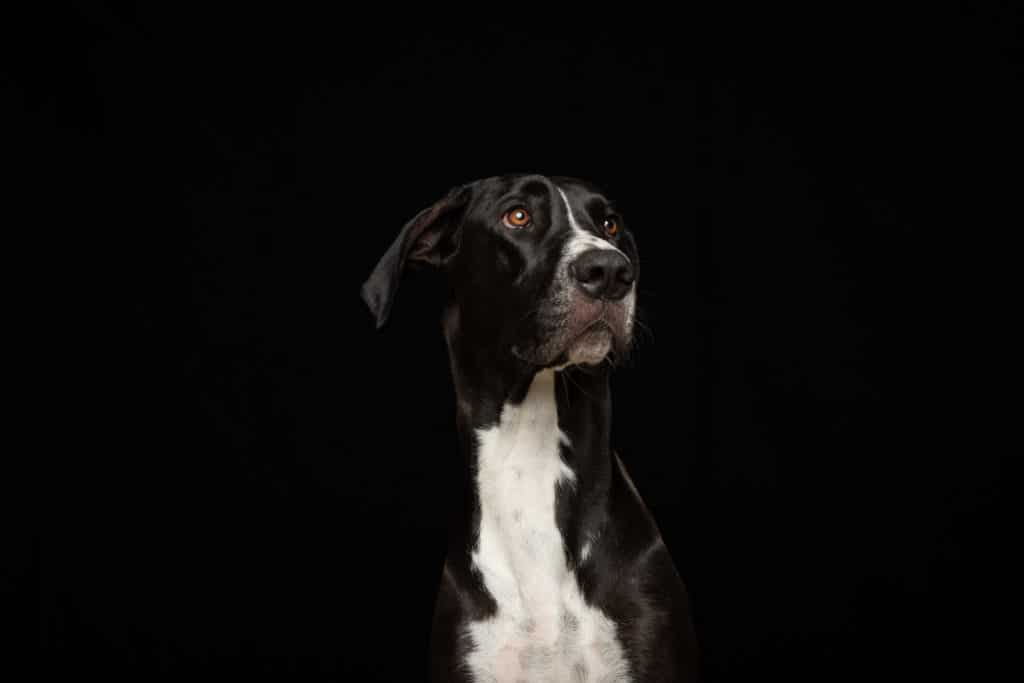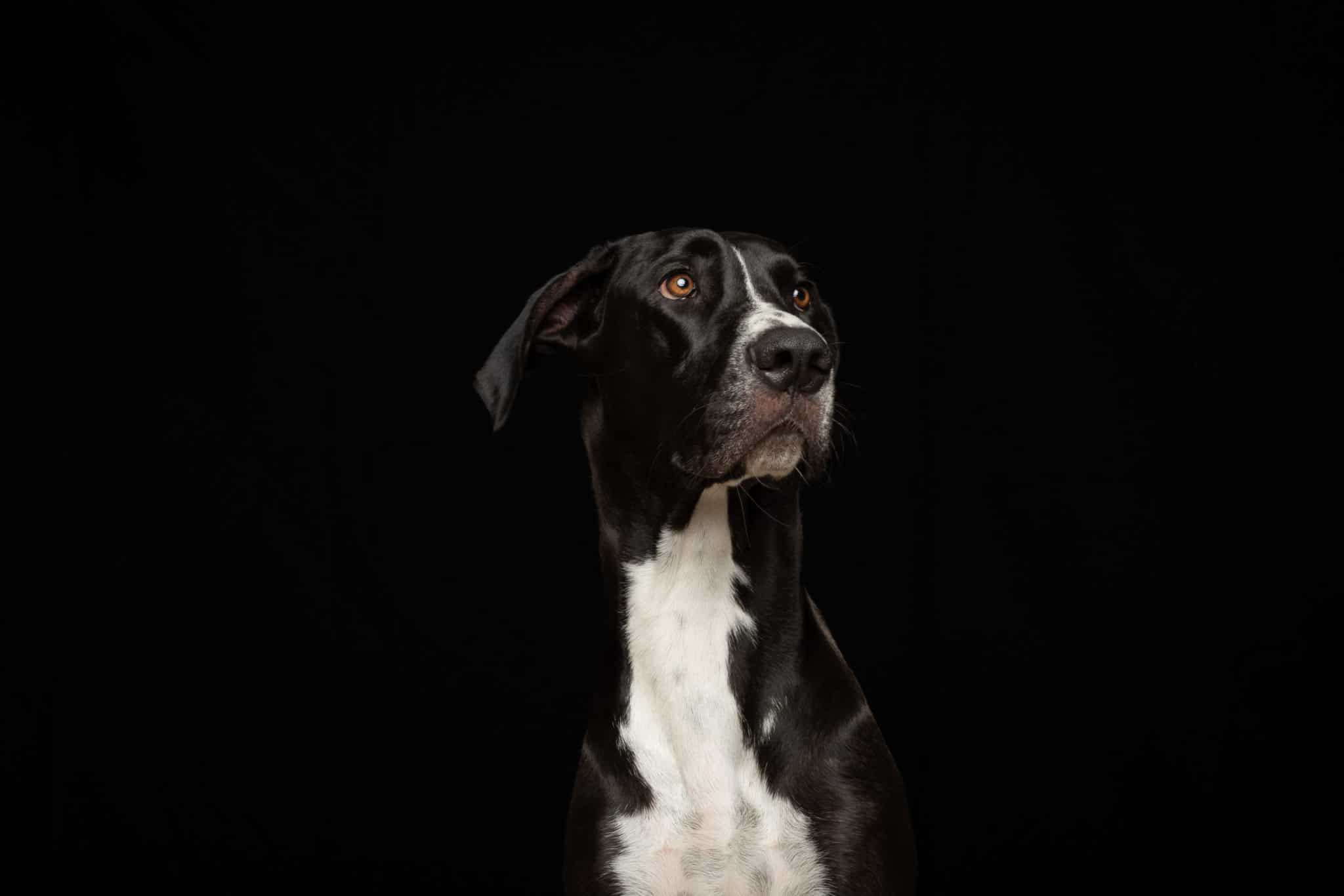 Arthritis in Great Danes? Read here.
Great Danes are also susceptible to arthritis, which can lead to stiffness and difficulty moving around. Arthritis is a disease that affects the joints and can be very painful.
Other Diseases
Other health problems that Danes are prone to include bloat, cardiomyopathy, epilepsy, and cancer.
Prevention
While there is no guarantee that your Dane will never experience any of these health problems, you can take steps to reduce the risk.
For example, regular exercise and a healthy diet can help reduce the chances of your dog developing arthritis or other joint problems.
Additionally, many of these diseases or conditions (hip dysplasia, heart disease, bloat) are highly genetic, so looking into a high quality breeder who OFA Health Tests their dogs is one way to help prevent it from happening in your own Great dane.
Costs
Both hip dysplasia and arthritis can be expensive to treat, with the average cost of hip dysplasia surgery running around $3,000.
Bloat surgery in a Great Dane can cost up to $5000, whereas if you are planning to do the Gastropexy surgery, you should plan on about$2000.
Cancer treatment can be even more expensive, with the average cost of chemotherapy running around $15,000. (Insurance people- make sure to get insurance!)
Of course, these are just averages and the actual costs will vary depending on the severity of the condition and the individual dog.
These are just a few examples of the potential costs you may face if your Dane develops a health problem.
Collars, Leashes, and Necessary Supplies
There are some items that are necessary for just about every dog breed. Some supplies you can find for a variety of price and that depends on the material, quality and brand that you are looking for.
Let's look at a few items you will need, no matter what.
Long Leash
We believe that if you are raising a Great Dane puppy you will need a Long Leash. The long leash is a crucial part of teaching a puppy what a leash is, how to come when called, and introducing them to basic leash skills. The long leash is an important tool for socialization.
You can find a long leash made of different materials such as rope, leather or nylon and they come in a variety of lengths.
The price for a long leash ranges from $15-$50 depending on the length, material, and brand.
Here is our favorite and very affordable long leash: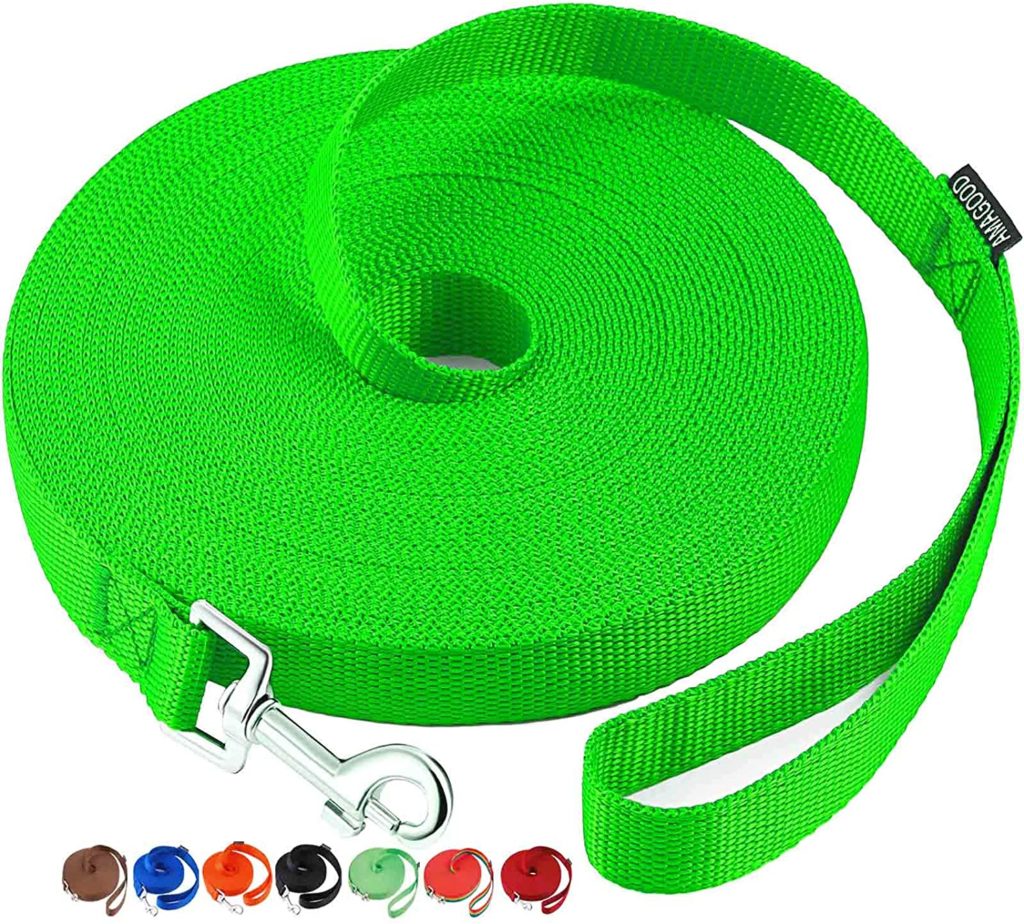 E Collar
A staple in my own Great Danes list of necessary items is an e collar.
E collar training is a humane, ethical and very appropriate way of communicating with your dog. The e collar allows you to have a conversation with your dog about their choices and behaviors in a way that is clear, consistent, and fair. You should NOT use a 'shock' collar or begin e collar training your Great Dane until you have taught them the basic skills.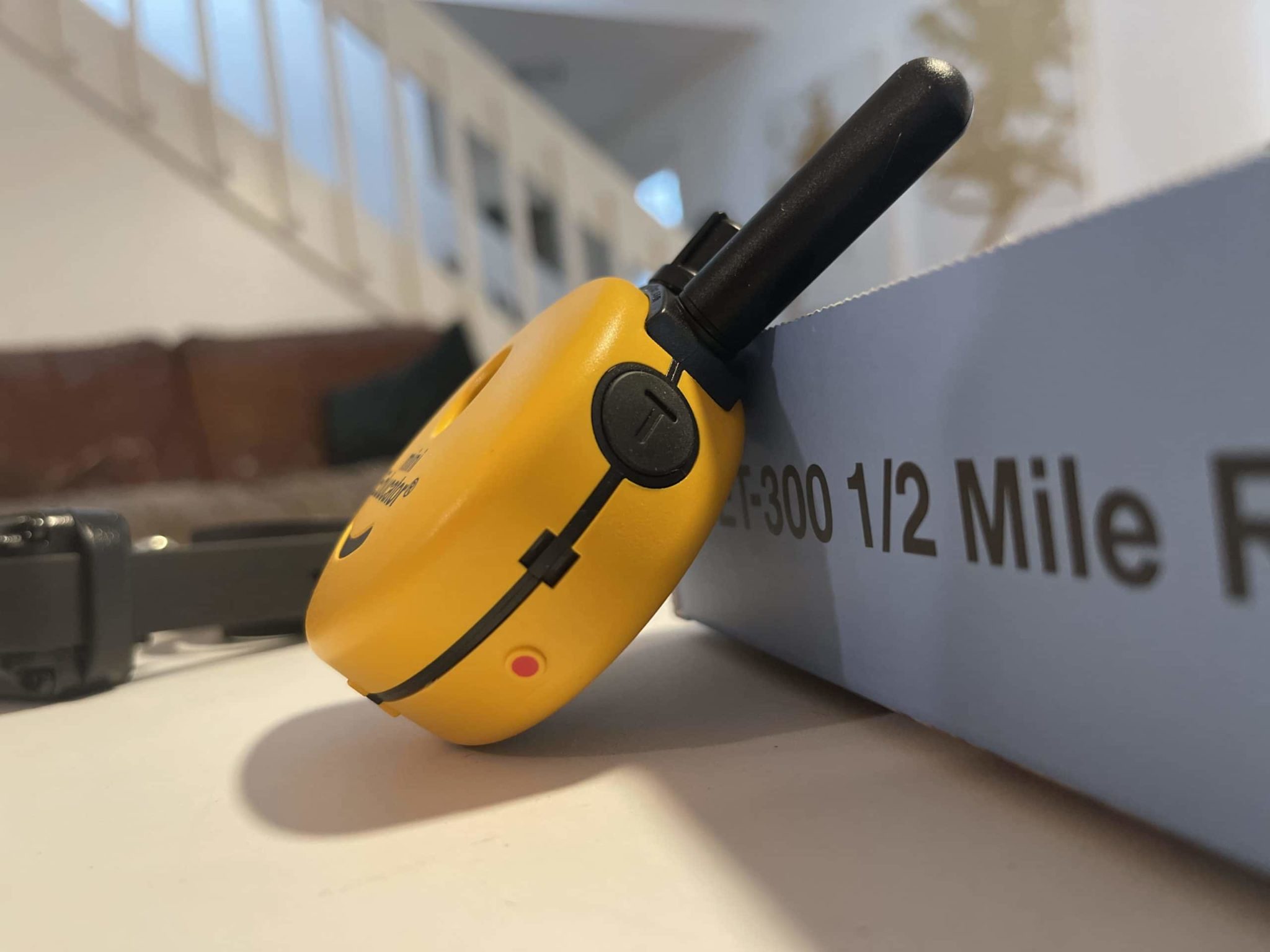 E collars come in a variety of sizes, styles, and brands. Prices range from $30-$200 depending on the features you are looking for, however we ONLY recommend the e collars within the upper range, which is about $200. The reason we do not recommend the cheaper e collars found on Amazon is that they are 'shock' devices, and the higher technology ones are actually made with stim units- VERY different!
Here is our favorite which can be purchased with free shipping in our shop:
Regular Collar
Your dog will obviously need a standard collar. A regular collar is a must for every dog for dog walking and obedience training. You will use this to put your dog's tags on, and it is also a good backup in case your dog ever gets out of the house.
You can find collars made out of nylon, leather, or other materials. They come in a variety of colors and materials.
Every great dog needs a fun collar, right??!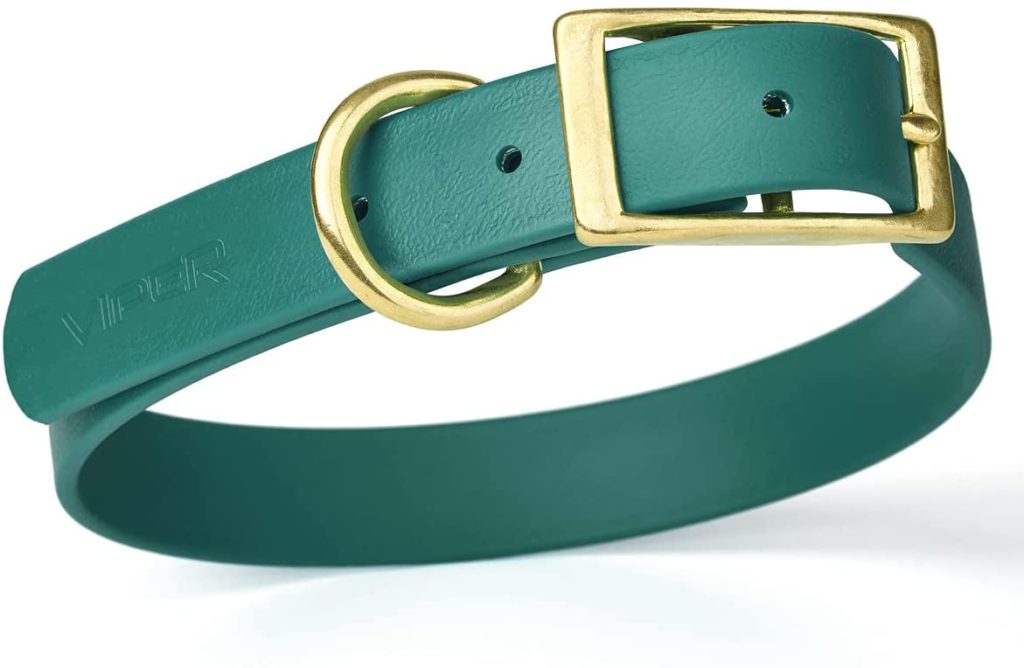 Regular Leash
A standard, 3-5″ leash is an obvious must. You will use this for walking, running, and obedience training.
You can find leashes made out of nylon, leather, or other materials. They come in a variety of colors and sizes.
The price for a standard leash ranges from $15-$50 depending on the length, material, and brand.
Here is our favorite:
Fun Expenses for your Giant Lap Dog
When its all said and done, there are some things that you're simply going to WANT to buy for your Great Dane.
Some of the 'fun' expenses include clothing / winter jackets (most dogs do not NEED these items, but they can be quite fun), scarves / snoods, Embark DNA kit (It can be very fun to check for relatives as well as genetic conditions for safety), extra treats etc, and toys.
Here are some of our favorite items as well as their associated costs:
Embark can be a REALLY fun thing to do for/with your dog. Embark DNA kit will test for over 185 different dog breeds, tell you your pup's ancestry, and provide information about any genetic health conditions that may be passed down.
The kit itself costs $129 and that includes the health portion AND the breed factor which tells you exactly the genetics of your pups breed.
Even if you already know that your dog is a Great Dane, it's really fun to see if they have any nearby relatives.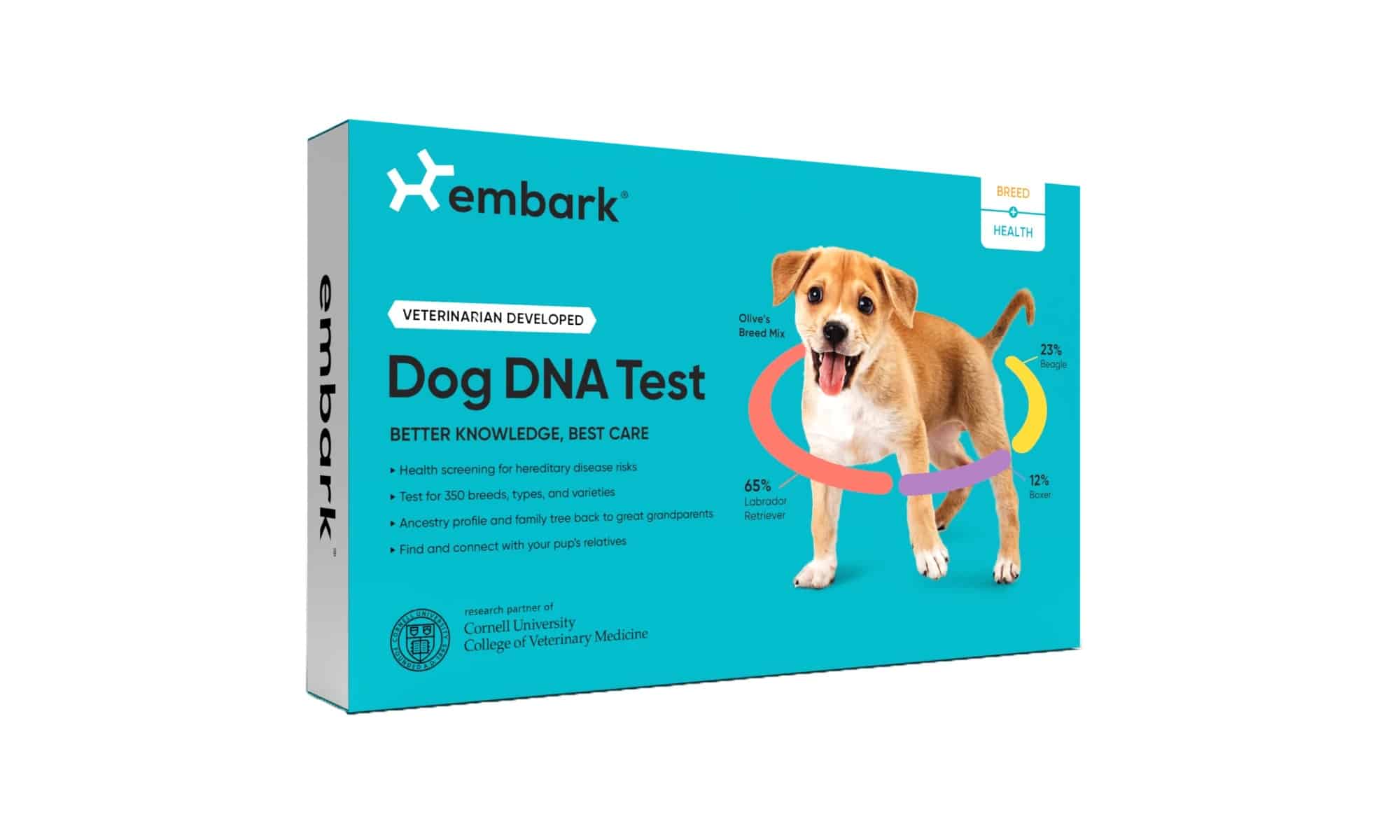 Extra Treats, Feeders, Puzzles, Etc
It's hard to imagine that you watch your Great Dane eat as much food as they do, and then they can consume MORE food.
But, extra treats, feeders and food puzzles can be a pretty fun thing to shop for.
Once you get started working with your pup or dog on their training, you will soon find it extremely fun to motivate them with fun treats.
There are also an abundance of fun treat dispensers like Toppls', Kongs, etc, that make it very engaging for your dog to eat its meal.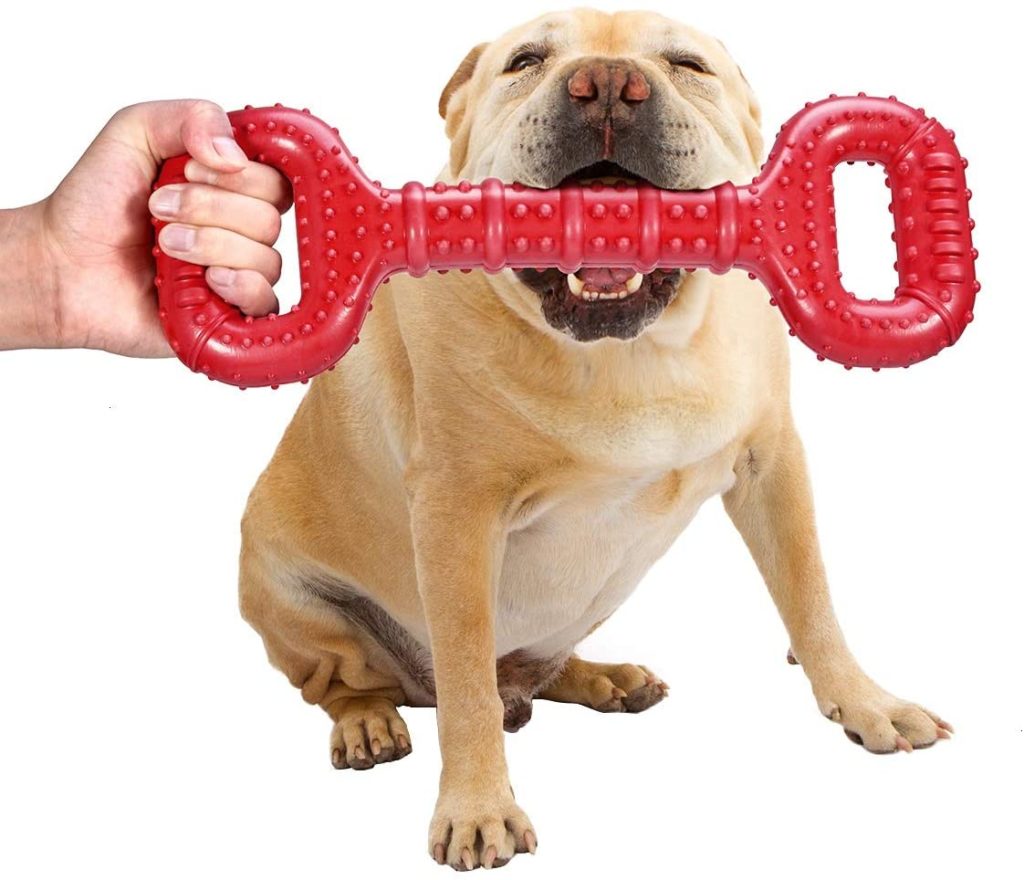 These treats and toys can range anywhere from about $10-$30, depending on the purchase. Some fun items linked here.
Slow Feeders
Slow feeders and puzzles can help work your dog's brain and give them a little extra stimulation.
A lot of times, people do not think about how much time their dog spends sleeping or laying around during the day.
If you have a high energy dog, they may need even more stimulation and activity.
Puzzles and slow feeders can help with that! Prices for these fun items can range from $15-$30.
Some of our favorites linked here.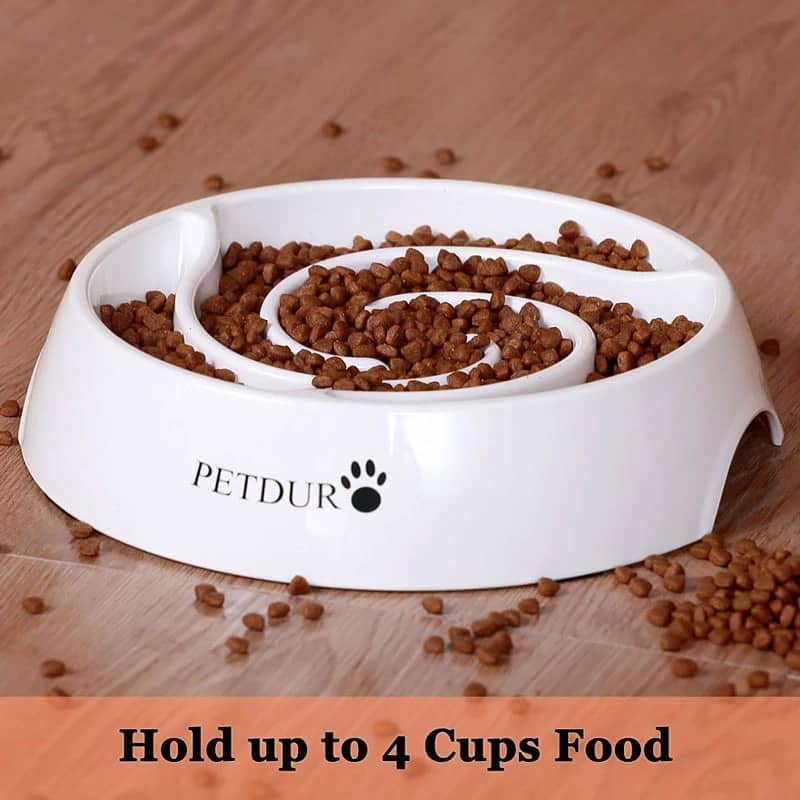 Toys
We called toys a 'fun' and 'optional' purchase, but really every Great Dane SHOULD have at least a few toys.
Having a few items to call their own will minimize destructive chewing and help with boredom.
Some of our favorite toys for Great Danes are below.
Prices for these items range from $12-$40. There are also subscriptions, like our favorite from Super Chewer, where you can get a box of chew proof toys delivered monthly for a very fair price.
A dog's life is not complete without a little bit of fun!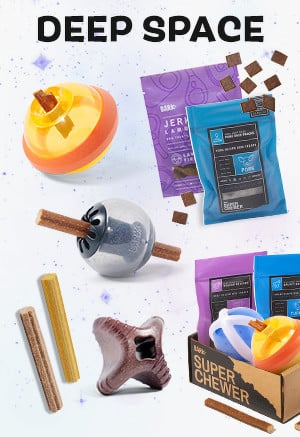 Snuggle Buddies
Snuggle Buddies are an option that many pet parents opt for when they bring their puppy home.
These are essentially stuffed animals that have been designed to have a 'heartbeat' like their mother.
The idea behind it is that the puppy will feel more comforted and secure if they have something that feels like home.
Snuggle Buddies cost around $30. You can find them here.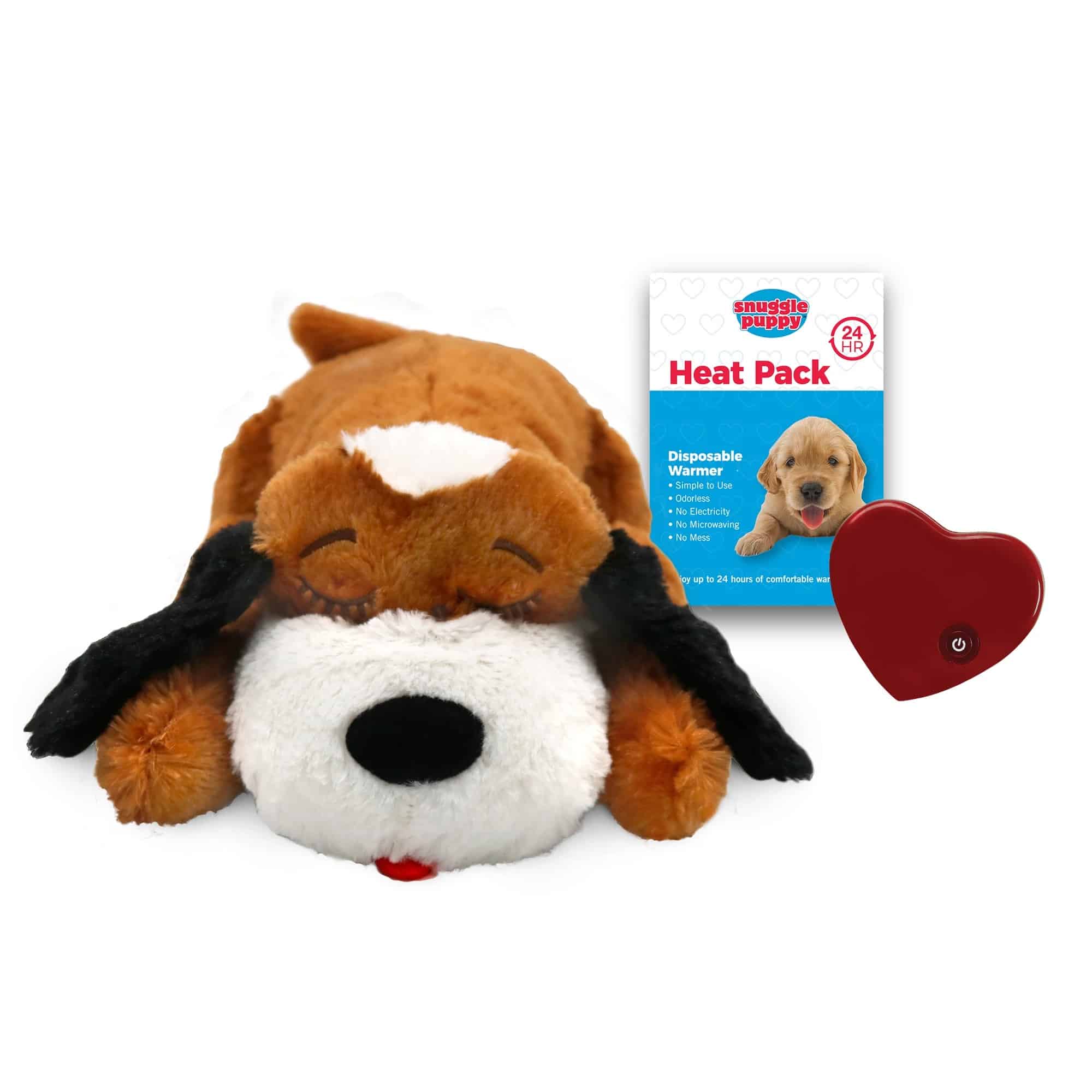 In conclusion
In conclusion, the Great Dane cost can vary by thousands if not tens of thousands of dollars. The most predicting factor that varies is medical expenses, followed probably by food.
We hope that this article has helped give you some clarity into what goes into the cost of a Great Dane as well as some helpful tips on how to cut down costs.
So, if you've wondered how much does a Great Dane cost- the answer is- well, priceless.
The truth is, a Great Dane is worth every penny (and then some). They are amazing, gentle giants that will fill your life with love and laughter.
Read more:
Off-Color & Designer Great Danes
The Two Sided Debate: Great Dane Ear Cropping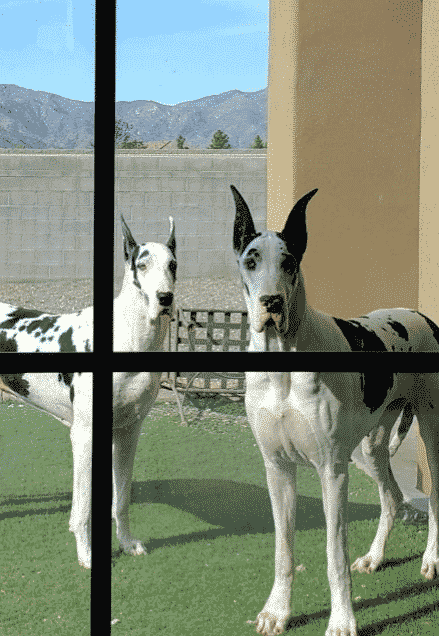 JOIN OUR COMMUNITY
Do you like modern positive+balanced off-leash dog training, science-based information, life with Danes, educated ownership and chatting with other like-minded people?
Join our growing Facebook group!