Great Dane toenail problems: broken toenails, infected feet, or worse. If you've stumbled upon this page you're probably having an issue with your Great Dane's toenails.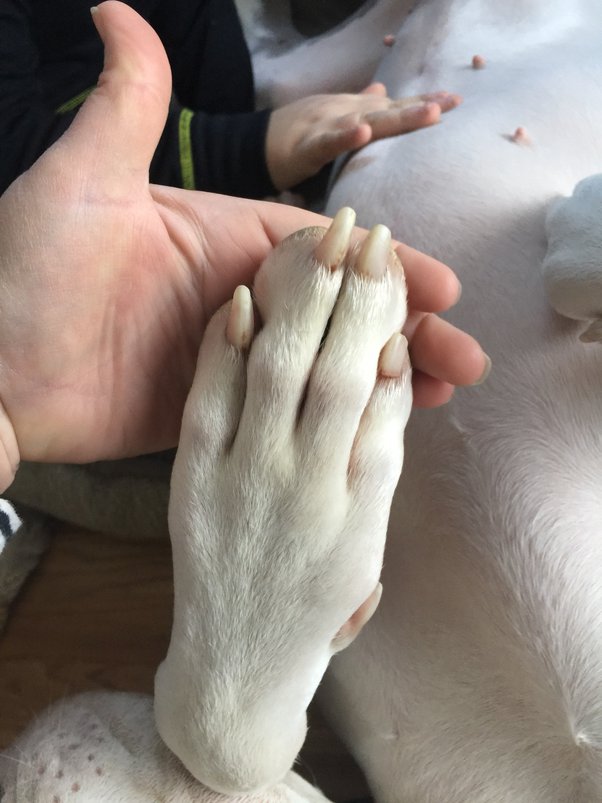 Great Dane Toenail Problems: Why Do Great Dane's Nails Need Trimmed?
Great Dane's nails need trimmed regularly, despite it being a common issue with pet owners.
Dog's nails can develop all sorts of problems when grown too long. Long nails can create infection, conformation issues and pain.
Overgrown nails are not a fun problem to deal with. So, if you have a big dog, you should be proactive at finding the right toe nail clippers for dogs that work for you and your dog's nails.
Large Clippers for Large Dogs Nails
Large dogs need larger nail clippers that will be able to cut through thicker nails.
You might not be able to use the same grooming tool with a small breed dogs nails as you will with your Great dane's nails. Be sure you are using adult dog nail clippers.
Large breed dogs are just that: large! With that, dog owners have a responsibility to these fun, thick nails.
Millers Forge Nail Trimmer for Great Danes
Here is one of our recommended dog nail clippers. The first grooming tool we find best if you're looking for a nail trimmer for your Great Dane is the Millers Forge Nail Trimmer.
These nail clippers are great for Great Dane's paws as they are able to cut through tough nails. The Miller Forge blades stay sharp and most dogs tolerate this nail clipper very well.
When used with large breed dogs, the safety guard comes in handy as it helps dog owners protect the dog's quick from getting cut.
Dog owners also report that this nail clipper does not break easily, which we know is a must for Great Danes.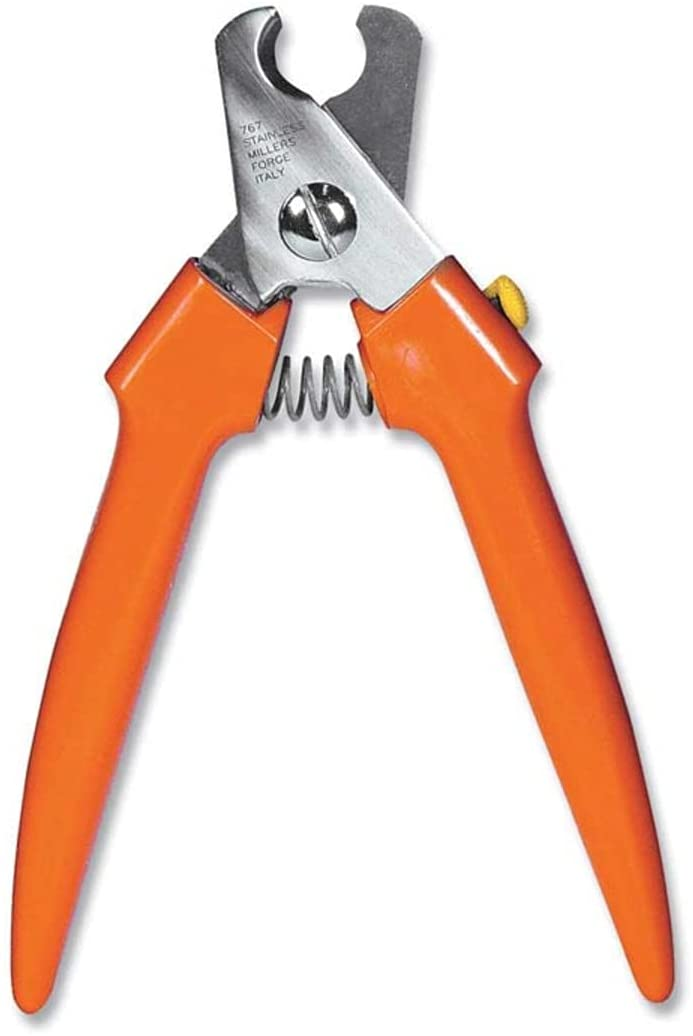 Safari Professional Nail Clipper for Great Dane's nails
Next up is the highly rated Safari Professional nail clipper.
This nail clipper is good on tough nails and will work to get large dog nails short and clean.
The scissor style clippers are helpful when you're trying to get your dog's nails trimmed by yourself as we all know nail trimming is never an easy chore.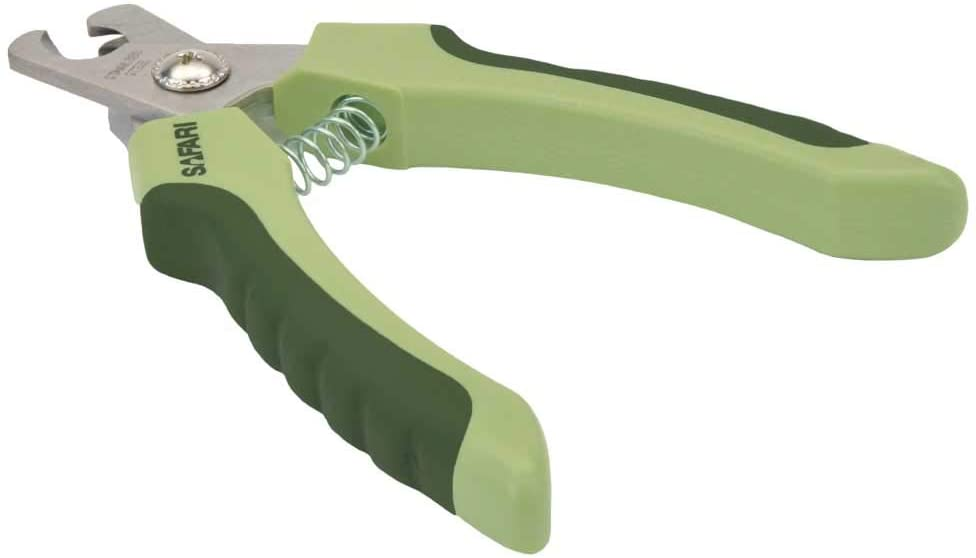 The sharp blades are not something to worry about as the nail file comes with a safety stop that allows you to get the dog nails clipped without pain.
Boshel Safety Guard Nail Clippers
The Boshel Safety Guard Great Dane Nail Clippers are a great choice of dog nail clippers.
The Boshel Great Dane nail clippers have stainless steel blades, but that does not mean it is going to hurt your dog.
With an easy grip and safety lock, pet parents say that they feel comfortable using these to trim their dogs nails.
Also, there is a file attached on the back of this dog nail clipper, so you can file down any loose ends after you're done.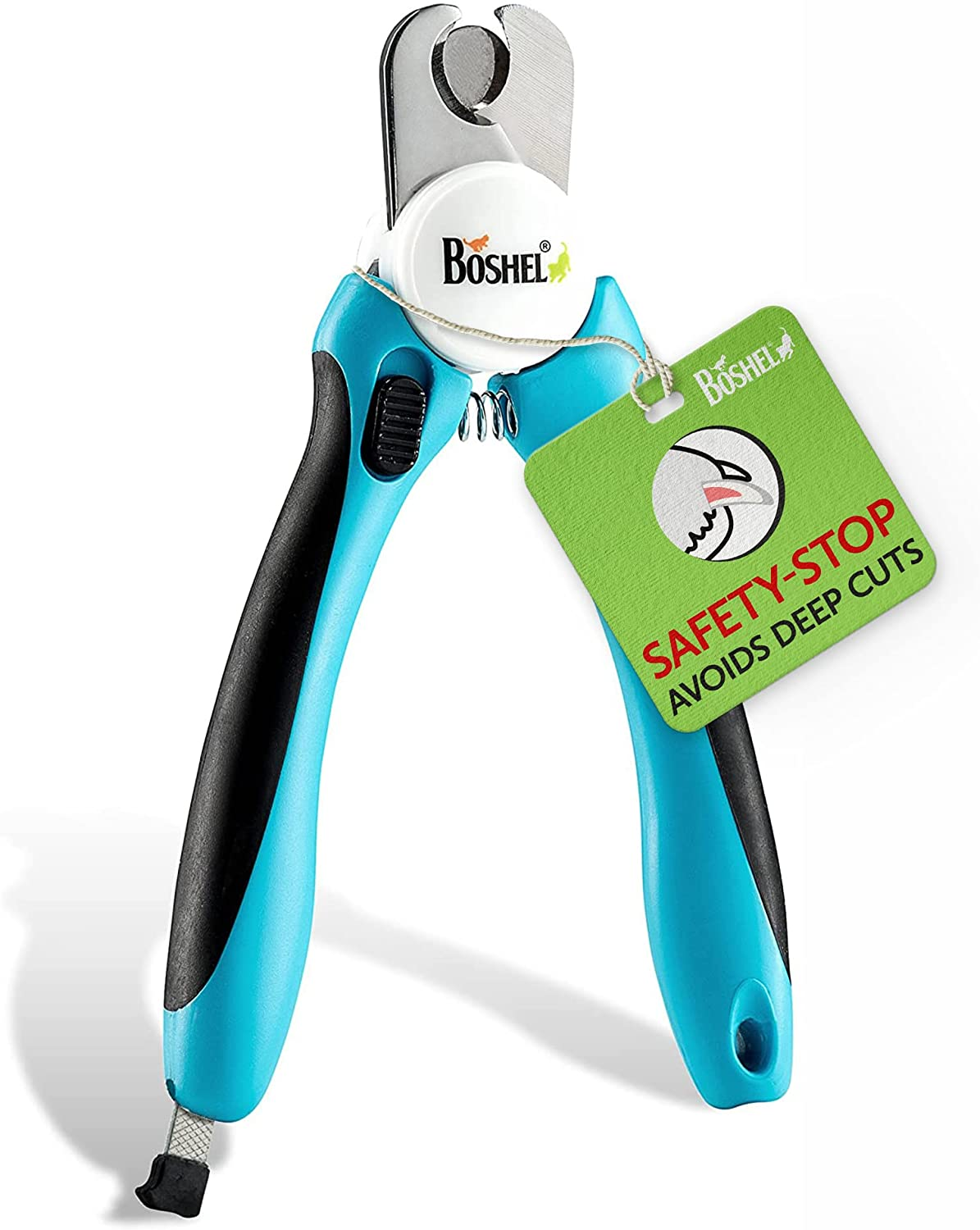 These nail clippers are strong and sturdy for a Great Dane.
If you are looking for nail clippers that have
Gopets Nail Clippers
Gopets Dog Nail Clippers are adjustable nail clippers, which means you can adjust them to the length of nail that your Great Dane has.
The benefit of the Gopets Nail Clippers is that you don't have to worry about hurting them or making them bleed when trying to get your Great Dane to sit still for trimming.
These Great Dane nail clippers are a great choice for any parent trying to trim the nails of their Great Dane at home.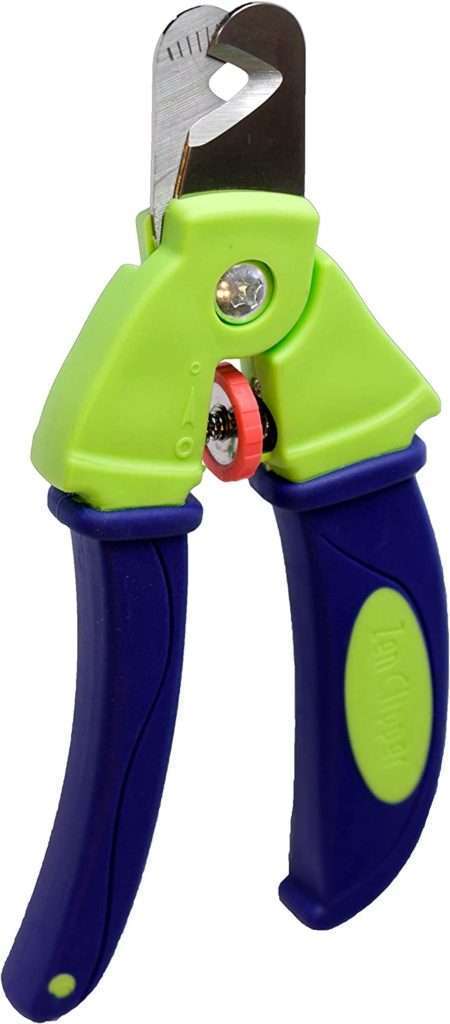 Epica Nail Trimmer for Great Dane Nails
The Epica Nail Trimmer is one of the most popular nail trimmers for Great Dane nails.
These nail trimmers have sharp blades and are scissor clippers.
If you have a Great Dane you know that some Great Danes are afraid of nail trimming as well as loud sounds, so the discrete scissor style clippers are helpful when it comes to a grooming tool. They are the perfect dog nail clippers for scared dogs.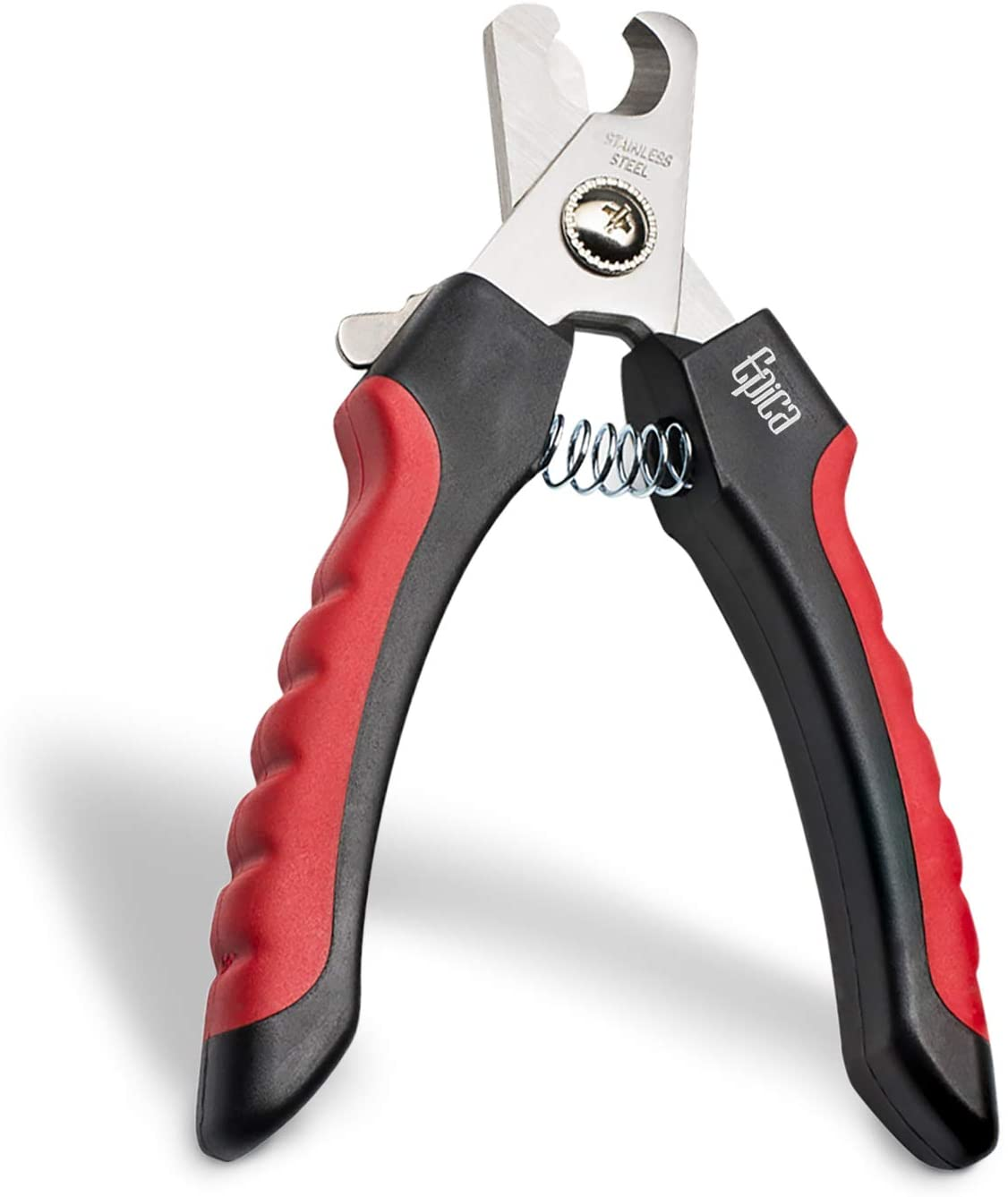 If you notice that during nail trimming your Great Dane's nails are extremely thick, you might want to pursue this dog nail clipper, as it has been said that they have very sharp blades compared to others.
Casfuy Dog Nail Grinder
The Casfuy Dog Nail Grinder is a dog nail grinder that comes at a more affordable price.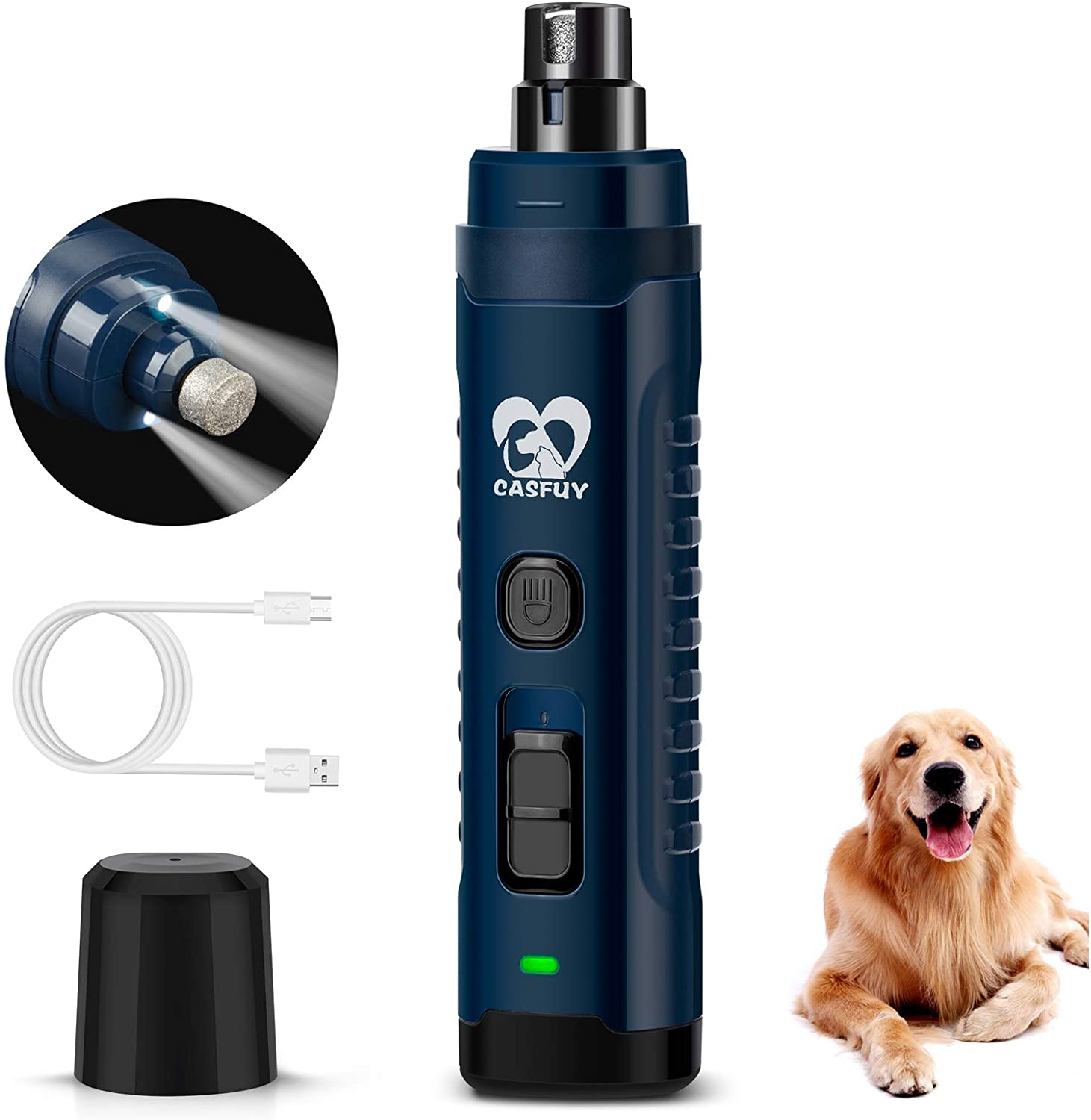 The Casfuy Dog Nail Grinder is, unlike nail clippers, more of a dremel tool.
If sharp edges of a nail file make you uneasy, you might prefer the grinder to a standard nail clipper.
Most dogs can get used to a grinder, but many dogs might need some time and patience with the sound of it.
Start with one paw at a time to prevent over trimming and prevent your dog from getting stressed out from the tool.
You will notice your dog's nails quickly getting shorter with a dog nail grinder.
Standard Dremel Tool
If you know that you prefer a nail grinder over nail clippers for your Great Dane, but aren't sure which dog nail grinder is best, you might be interested in a standard Dremel tool.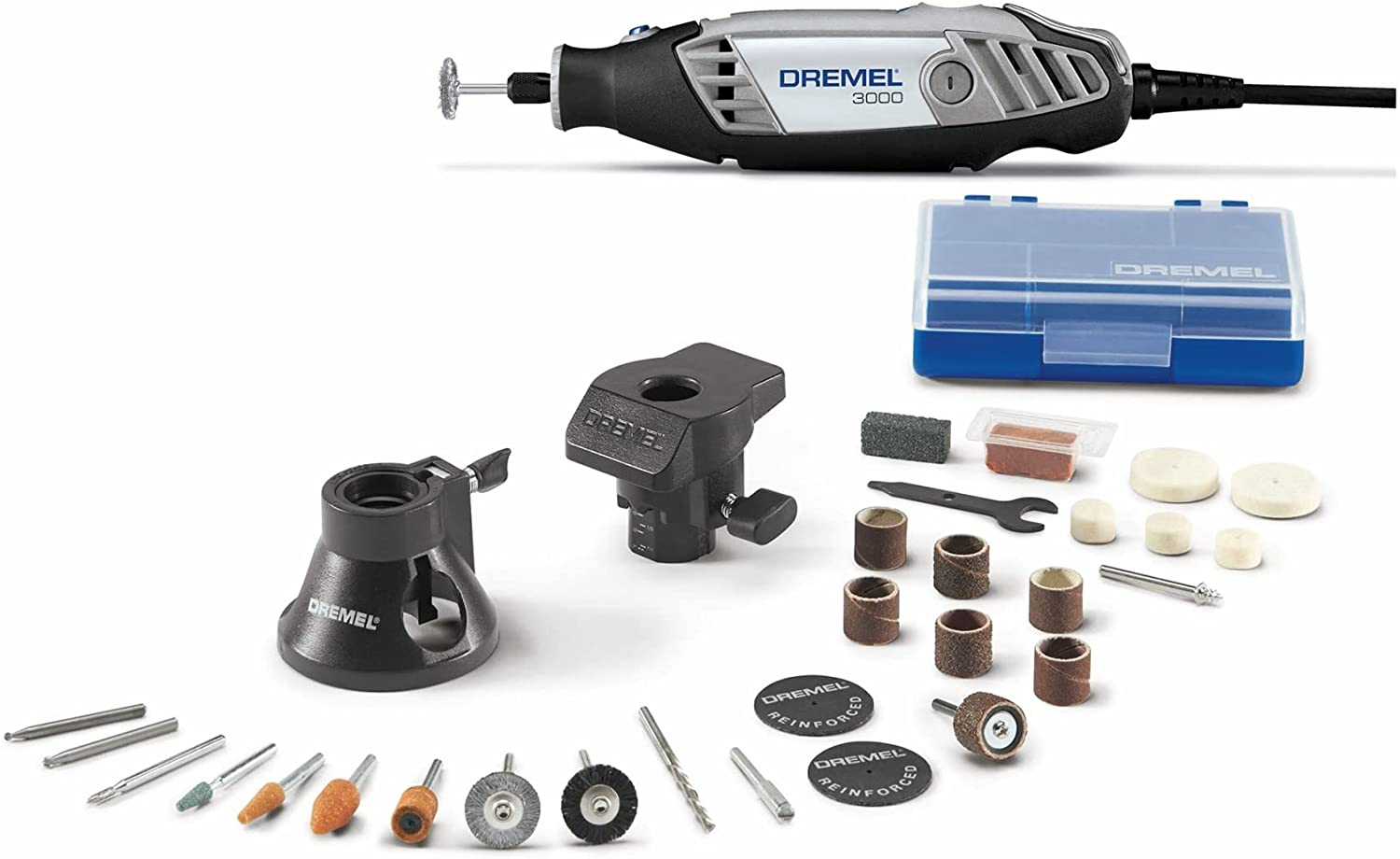 Although it is not designed to be used on dogs, we believe it is the best nail grinder as it has the power for a Great Dane's nails and will make nail clipping so much easier.
When it comes to nail grinders, big dogs need big tools. And, what is more powerful for your dogs nails than a Dremel power tool?
If you are worried about your dog allowing you to use the Dremel, just go slowly and only do one nail at a time. Use lots of treats and reward your dog so that they don't associate the sound of the tool with anything negative.
Keep a good grip on both your dog's nails and any nail grinders so that you grind only your dog's nail.
You might be surprised that your Great Dane doesn't mind the nail clipping at all.
First Aid for a Bleeding Dog's Nails
If you used nail clippers or a nail grinder and your dog's nail is bleeding, don't worry.
Dogs nails have something called a 'quick' inside of it, which should not be trimmed with either traditional clippers or a dremel.
However, if you do touch that part of the nail on accident, you shouldn't panic. Dogs might flinch or even yelp, but it will not hurt them or their nails in the long run.
You can use this product, called Kwik Stop, to help the bleeding stop on your dog quicker.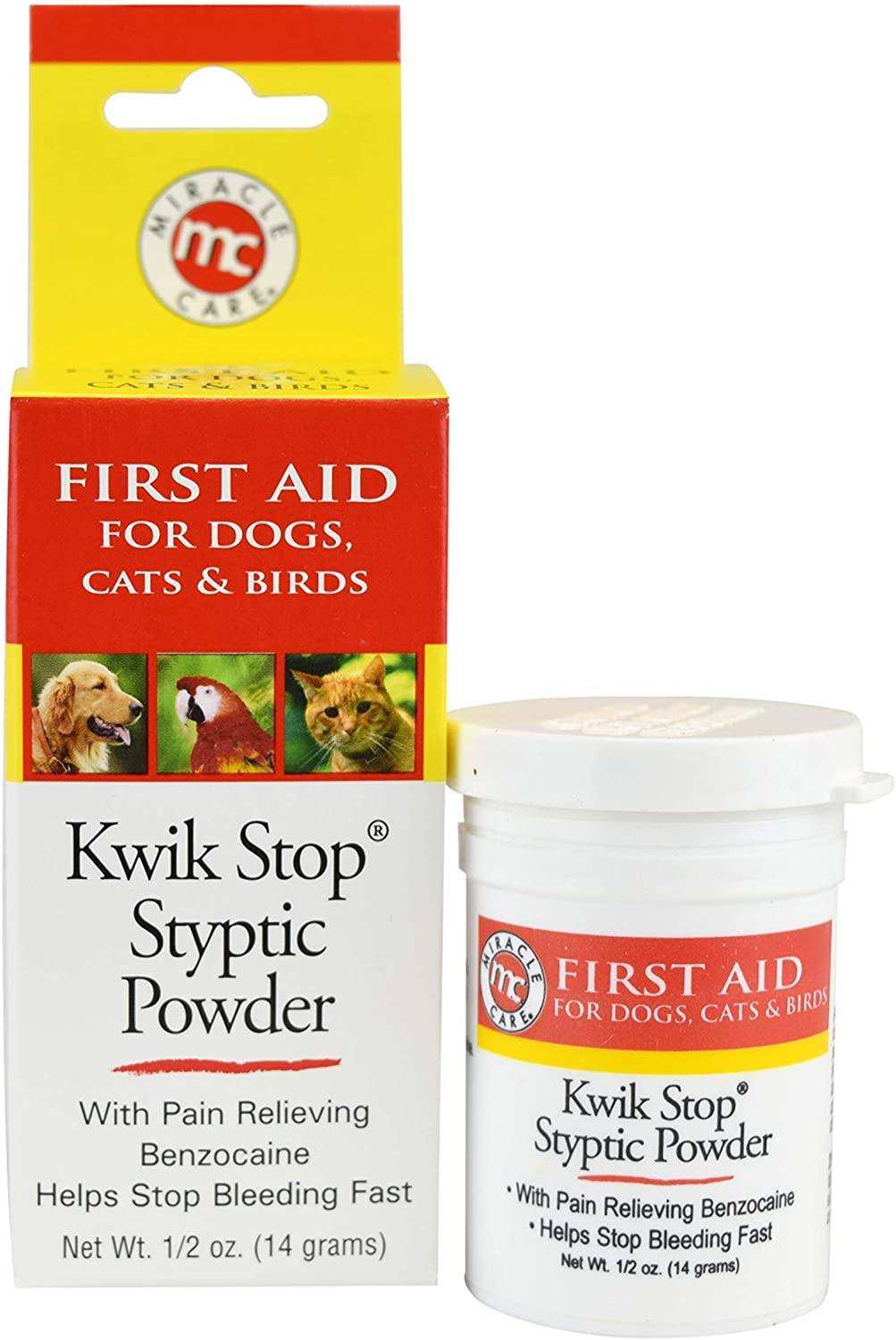 Both you and your dog will be happier once the nail has stopped bleeding!
Going to a Grooming Salon with Your Great Dane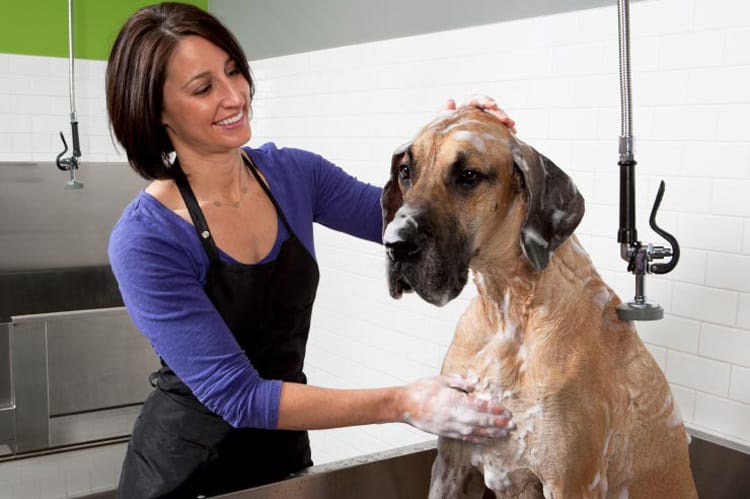 If you are completely uncomfortable for any reason to trim your dog's nails, you should find a professional groomer in your area that can provide regular groomings.
Any dog needs to have their nails trimmed with either nail clippers or a grinder regularly.
Nail clipping should be done often so that their nail does not ever touch the ground.
The only downside of using a Nail Groomer is that you might not be able to take your dog as often as you'd like their nails to be clipped.
Sometimes, your local pet store will also provide you with help to get your Great Dane groomed and even show you how to use the nail clippers if you need help.
Getting Started with Your Great Dane
It isn't always easy to have a Great Dane, but with all dogs comes dog responsibility.
There are a ton of Great Dane nail clippers out there to make your life easier while working on getting those nails shorter.
Good luck!
READ MORE: